Follow this beauty guide to have perfect and healthy skin
If you're looking for the secret recipe for perfect and healthy skin, here are a few tips and tricks to help you with your quest!
You probably enjoy the summer vacation season and the many outdoor adventures it allows you to do. It is also a season when our complexion is radiant thanks to the sun. Of course, our skin can sometimes take a hit, whether it is because of chlorine, salt, sunburns or even self-tanners. Here are some simple tips for perfect, healthy skin.
#3 according to our users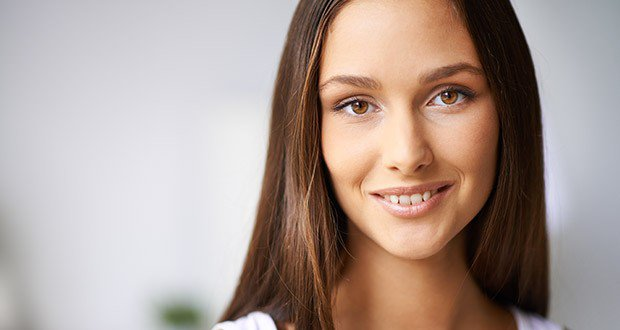 It can be quite beneficial to take a break from all your beauty treatments for one week. Avoid using your foundation, your face mask as well as the numerous exfoliants you usually use and let your skin breathe.
---
2

Opt for gentler skincare treatments
#1 according to our users
During your skin product-free week, your skin risks of giving you a bit of a headache. As a matter of fact, you risk of seeing blemishes, wrinkles and other imperfections appear… This is because you've gotten your skin used to these harsh cosmetics and so, consequently, you have made your skin more vulnerable when it is in a more natural state. It is necessary to opt for gentler and more natural skin care treatments.
---
3

Good actions to integrate into your beauty routine
#4 according to our users
Avoid overloading your skin with beauty products. For example, you can opt for a hydrating cream (with sun protection) in the morning and apply a restorative serum at night. Night creams are too oily and nutritive for the summer: you should keep this type of cream for the winter since this season tends to dry out your face.
---
4

Treat your skin to a steam treatment
#5 according to our users
Steam is extremely beneficial for your skin. It can, in fact, open your skin's pores. A natural skin treatment to try is to take a steam bath with a few drops of essential oil. You can also try the steam bowl. All you need to do is fill a bowl filled with boiling water, to add a few drops of essential oil, to place a towel over your head and to place your face over the bowl for a few minutes. These two treatments will allow your pores to open and to purify them. Once you've removed all the toxins from your skin, spray a rose water on your face to tighten your pores.
---
5

Choose lightweight beauty products
#7 according to our users
As stated previously, avoid overusing beauty products or cosmetics that clog your skin's pores. For example, you can trade your high coverage liquid foundation with a light mineral powder. You can avoid wearing mascara and instead turn to a pretty lipstick.
---
6

Clean your skin with natural products
#6 according to our users
It is possible to clean your skin with completely natural ingredients. You can use these 3 ingredients:
Clay: This product has cleansing and purifying properties. It is a miracle ingredient that unclogs pores. It is not surprising that many beauty treatments available on the market are made from clay! To take advantage of the properties of clay, mix 2 tsp. clay with 1 tsp. olive oil and 2 tsp. water. Apply this mask, leave on for 15 minutes and then rinse.
Lemon: This citrus fruit is ideal for those with oily skin. You can make a mask by mixing 1 tbsp. honey and 1 tsp. lemon juice. Leave this mask on for 20 minutes and rinse your face with warm and then cold water.
Oat flakes: These are perfect for gently exfoliating the skin.
---
#2 according to our users
Your face is the first thing a stranger sees. It is therefore imperative that you protect your skin with an appropriate sunscreen. Choose a sunscreen with an SPF of 30 or more in both summer and winter. If you have sensitive skin, try to avoid sunscreens containing titanium dioxide and zinc oxide.
It is possible to have beautiful skin without spending a fortune on small jars of creams or beauty treatments. You just have to do the right thing and use natural products.
---
Cover photo credit: Femme Actuelle
---