New beauty trends to embrace in 2019
If you love makeup and skincare, then you will absolutely adore the new beauty trends in 2019.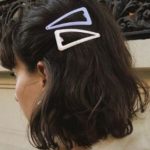 The beauty industry is always changing and evolving, there are always new trends and technologies to look out for every year. Pinterest is a pioneer in collecting data and insights to share about upcoming trends with common mortals. If you love to change up your look, the new beauty trends in 2019 will certainly please you. They are all about staying true to yourself and expressing your own personality through your makeup, nails and hairstyles. Take a look at the biggest beauty trends of 2019.
Advertisement - Continue reading below
Face
Plumping lip gloss
Big lips are polluting Instagram feeds all over the world alas, not everyone is blessed with a voluminous pout. If you want to add extra oomph to your lips, reach for plumping lip glosses instead of pricey—and more often than not—botched injections. In 2019, you want to stray away from 2016 Kylie Jenner lips and go more towards a natural and less invasive type of enhancement. We really love Lip Injection Extreme by Too Faced, Plumprageous by GlamGlow and Buxom's lip plumping products.
Lash lift
Wearing mascara is a total drag. The formula is either too easy to remove (cue the raccoon eyes) or waterproof but impossible to take off. Wake up with perfect, long and thick lashes every single morning thanks to a lash lift. Interested in a DIY way to boost your lashes? Many people use castor oil, aloe vera or grapeseed oil for a natural lash lift. Say goodbye to clumpy, messy eyelashes.
Makeup that does it all
Cosmetic bags get full suspiciously fast. There are so many products in there that only have one use. We love multi-tasking, especially when it comes to makeup. Thankfully, brands are embracing the multi-use makeup by creating lip, cheek and eye sticks that do it all! These 3 in 1 tints and stains are easy to apply (don't be afraid to use your fingers!) and add a subtle flush of colour to the areas of your face you want to accentuate.
Witch hazel
No, it does not have anything to do with witches but we will admit this toner does seem to contain some sort of magic. Effective, inexpensive and filled with natural ingredients, witch hazel is great for those with sensitive skin and those with acne-prone skin. Go for the original witch hazel, the Thayers' rose-scented formula to soothe your skin.
Glossy makeup
Bye, bye matte, hello glossy! Sticky, wet and glossy, create an extra dewy look for your eyelids, lips, and cheeks. Brands like Fenty Beauty, Stila, Tom Ford and Marc Jacobs beauty have come out with the perfect products to embrace the gloss. We suggest wearing a ponytail when rocking this look since your hair is bound to stick to your lips and face!
Advertisement - Continue reading below
Nails
Almond nails
Almond shaped nails are one of the biggest new beauty trends this year. What should you paint on your almond nails? Bright colours, two-toned hues, prints, sparkles, etc., anything is possible in 2019!
Advertisement - Continue reading below
Hair
Lilac hair
Who wants boring old brown, blond or red hair anyway? Be bold and dye your hair a beautiful lilac hue. It will be a much easier transition if you have blond hair but don't worry brunettes, you can do it too. Skeptical it will look nice? Purchase hair makeup to see if you love it or not, which will only last a few days.
Baby bangs
Hipsters have appropriated baby bangs for ages but in 2019, hipsters and non-hipsters alike will want to try these cropped bangs. Cute with short or long hair, they are the perfect trend to try if you're looking to change up your look.
Hair accessories
XXL hair accessories like giant hair clips and barrettes as well as hair jewellery, scrunchies, clips and more will add sophistication, whimsy and style to your outfits.
Grey hair
Finding a few grey hairs at 25 is a nightmare for some. Pull a fast one on your ageing hair by dyeing your entire head grey! More and more women are embracing their grey hairs and want to know how to care for their greys. Classy, elegant and sophisticated, going grey has never looked so refreshing.
Excited about the new beauty trends of 2019? Regardless if you try something subtle like almond nails or witch hazel or you go the opposite direction with lilac hair or a lash lift, these trends are meant to be fun and free of worry!
---
Cover photo: @urbanoutfitters | Instagram