Health Insurance: Protecting Your Finances in Times of Illness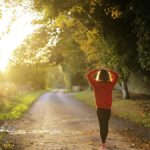 In today's uncertain world, one thing remains constant: the importance of health insurance. While discussing finance, it's crucial to address the vital role that health insurance plays in safeguarding your financial well-being. This article aims to demystify health insurance, explain its significance, and help you make informed decisions to protect your financial future.
Understanding Health Insurance
Health insurance is a financial product designed to cover the costs of medical expenses. It offers peace of mind by reducing the financial burden that comes with unexpected illness or injury. Health insurance plans typically include a range of services, such as doctor visits, hospital stays, prescription drugs, and preventive care.
Advertisements
The Cost of Healthcare Without Insurance
Imagine facing a serious illness without health insurance. Medical bills can quickly accumulate, leaving you in a precarious financial situation. Without insurance, you would be responsible for covering all your medical expenses out of pocket. These expenses can be astronomical, potentially leading to bankruptcy or severe financial hardship.
Advertisements
Protection Against High Medical Bills
One of the primary benefits of health insurance is its ability to shield you from exorbitant medical bills. When you have insurance, the burden of payment is shared between you and the insurer, significantly reducing your out-of-pocket expenses. This financial safety net is invaluable when dealing with unexpected health issues.
Access to Quality Healthcare
Health insurance not only provides financial protection but also ensures access to quality healthcare. With insurance, you can choose from a network of healthcare providers, giving you the flexibility to receive care from the best professionals in the field. This access can be a game-changer when it comes to your health and well-being.
Preventive Care and Early Detection
Many health insurance plans offer preventive care services at no extra cost. Regular check-ups, vaccinations, and screenings can help detect health issues early, making treatment more effective and less expensive. Health insurance encourages proactive healthcare management, which is essential for long-term well-being.
Financial Security for Your Family
Health insurance doesn't just protect you; it also extends its benefits to your family. Having coverage for your loved ones ensures their well-being, even in challenging times. It's a vital aspect of financial planning that demonstrates your commitment to their health and financial security.
Choosing the Right Health Insurance
Selecting the right health insurance plan is a critical decision. It involves assessing your needs, budget, and healthcare preferences. Here are some factors to consider:
Coverage: Evaluate the extent of coverage offered, including doctor visits, hospital stays, prescription drugs, and specialist care.
Network: Ensure that your preferred healthcare providers are within the insurer's network to maximize benefits.
Costs: Compare premiums, deductibles, and co-pays to find a plan that aligns with your budget.
Additional Benefits: Look for added perks like wellness programs, telemedicine, and preventive care coverage.
Customer Service: Research the insurer's reputation for customer service and claims processing.
In the world of finance, protecting your assets and financial well-being is paramount. Health insurance is a fundamental tool in achieving this goal. It not only shields you from crippling medical bills but also grants you access to high-quality healthcare and peace of mind in times of illness. Take the time to assess your needs and choose the right health insurance plan—it's an investment in your financial future and your overall well-being. Don't wait until illness strikes; secure your finances with health insurance today. Your financial stability and peace of mind depend on it.