Why You Should Start Investing Right Now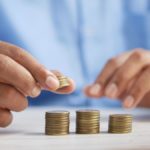 Are you ready to unlock the doors to financial prosperity and secure a brighter future? Investing is the key that can open up a world of opportunities. Find out about the captivating reasons why starting your investment journey right now is a decision you won't regret. From the power of compounding to the simplicity of getting started, explore the essential factors that make investing an enticing endeavor.
Start today – make more!
Every moment you delay your investment journey is a missed opportunity for financial growth. The longer you wait, the more potential gains slip through your fingers. By taking action and starting to invest as soon as possible, you position yourself to make informed decisions and capitalize on market opportunities. Time is a valuable asset in investing, as it allows your investments to compound and grow over the long term. So, don't let the fear of the unknown or the illusion of a perfect moment hold you back. Seize the present, equip yourself with knowledge, and embark on your investment journey to secure a prosperous future. Remember, the earlier you start, the greater your chances of reaping the rewards of smart financial decisions.
Advertisements
The Potential of Compound Interest
Picture your money growing exponentially, effortlessly multiplying while you go about your daily life. That's the beauty of compound interest. By investing your hard-earned money, you can harness the remarkable power of compounding, where your earnings generate even more earnings over time. This compounding effect can supercharge your wealth and help you reach your financial goals sooner than you might imagine.
Advertisements
Embracing Simplicity
Start Today, Reap the Benefits The first step towards investment success lies in embracing simplicity. You don't need to be an expert or have vast amounts of capital to begin your journey. Thanks to technological advancements and user-friendly platforms, starting an investment portfolio has never been easier. With just a few clicks, you can open an investment account and embark on your path to financial growth.
Diversify with Ease
Partial Shares for All In the past, investing in individual stocks often required purchasing whole shares, which could be a barrier for some high-priced stocks. However, the introduction of partial shares has revolutionized the investment landscape. Now, you can invest in fractional portions of a share, making diversification accessible to everyone. This means even small amounts of money can be spread across a variety of companies, industries, and sectors.
Seamlessly Open an Account
Welcome to Hassle-Free Investing Bid farewell to cumbersome paperwork and long waiting times. Opening an investment account has become a breeze. Leading brokerage firms offer streamlined online account opening processes. It typically involves a simple online application, document submission, and linking your bank account. In no time, you'll be ready to seize the endless possibilities that the investment world presents.
Simplify with Index Funds and ETFs
If navigating the stock market feels overwhelming, fear not! There are investment options designed for simplicity and ease. Index funds and exchange-traded funds (ETFs) offer a hassle-free approach. These funds allow you to invest in a diversified portfolio representing an entire market or specific sectors. By doing so, you can benefit from broad market performance while minimizing the stress and complexity of selecting individual stocks.
Embarking on an investment journey is a transformative step toward securing your financial future. By harnessing the power of compound interest, embracing the simplicity of getting started, and leveraging diverse investment options, you can set yourself on a path to wealth accumulation. Remember, investing is a long-term commitment that requires careful consideration and consistent effort.