20 Insane Diets People Have Tried to Lose Weight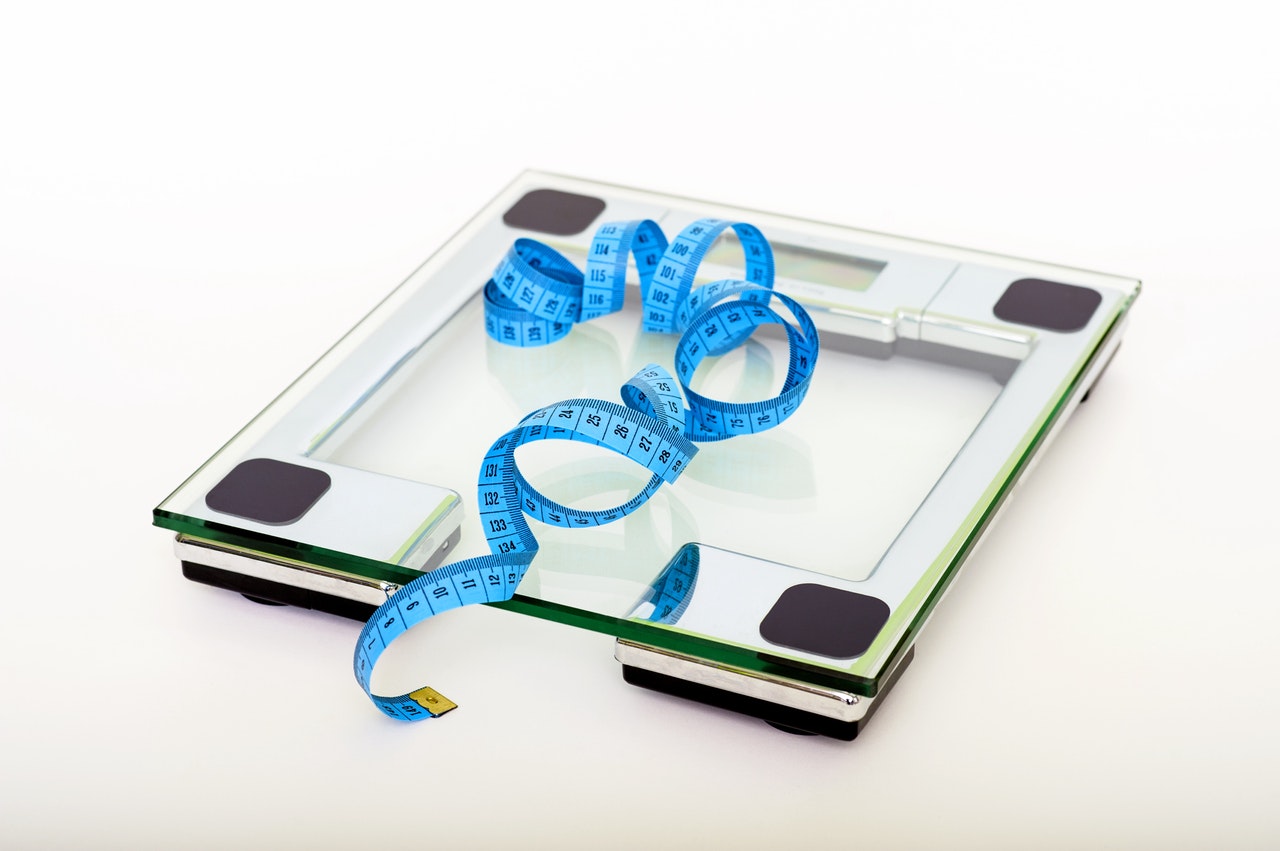 If you're a human being living in the world, you can't help but get caught up in diet culture. There's always a new fad out there that promises to eat away at those extra pounds, often with little to no effort from you.
Just think about Oprah peddling the effects of Weight Watchers while announcing that she still eats bread every day. That's the dream—watching the pounds melt away while you continue to partake in your edible guilty pleasures.
Unfortunately, some people take their diets too far. Just because it "works," doesn't necessarily mean it's healthy. From all-meat menus to a no-water meal plan, these are the 20 most insane diets people have tried to lose weight.
1

An All-Meat Carnivore Diet
The perfect foil to the popular vegan diet, the all-meat carnivore diet gained popularity when comedian and podcast host Joe Rogan decided to follow the diet for the month of January. For 31 days, Rogan only ate lean wild game, eggs, and fatty cuts of red meat. While the diet has been critiqued for its restrictive nature that eliminates important nutrients, Rogan claimed that the meal plan boosted his energy and helped him to lose weight.
Although he experienced some unpleasant stomach troubles, Rogan claimed that diet eliminated aches and pains, allowed him to lose twelve pounds, and even cleared up a chronic skin condition. Despite the glowing reviews, there isn't any scientific evidence to support the idea that this drastic diet is actually healthy.
Baby food isn't just for babies anymore. At least, not according to celebrity trainer Tracy Anderson. The diet itself is fairly simple: Participants replace breakfast, lunch, and snacks with 14 jars of baby food. After snacking on the mushy stuff all day long, dieters can then partake in a normal dinner in the evening. While it sounds entirely revolting, Anderson's plan promises to curb cravings and melt off those extra pounds.
The baby food diet essentially works by lowering the number of calories you eat in a day. It also promises to stop you from overeating, probably because baby food is so bland that you'll struggle to force 14 jars down your throat. While the diet might help you lose weight in the short term, it's unlikely you'll be able to keep those pounds off, especially since the meal plan itself isn't sustainable.
This fad diet pretty much revolves around the quote, "Your eyes are bigger than your stomach." Rather than chowing down like a normal person, the vision diet requires that you wear blue glasses while you eat. Why? Because the inventors of this meal plan posited the idea that the most appetizing foods are red/yellow in color. By wearing the glasses, you change the color of your food, supposedly making it look more unappetizing.
Unfortunately, there isn't a lot of science to back up this claim. Although they do succeed in turning everything in your line of vision blue, the glasses don't actually make you eat less.
On the surface, the Shangri-La diet is a dream. Developed by psychology professor Seth Roberts, the diet promises that you won't have to take anything away from your current meal plan. Instead, you simply add in 1-3 tablespoons of extra light olive oil or 1-2 tablespoons of sugar water to your daily substance intake. You're supposed to lap up these spoonfuls twice a day between your regularly scheduled meals.
Since olive oil and sugar water have calories, but no taste, Roberts posits that your body will eventually learn to stop associating flavor-packed foods with calories. When that happens, you'll stop craving your favorite foods, which will ultimately end in weight loss. It's quite the roundabout way to get to the final result, so it shouldn't come as a surprise that the diet isn't exactly backed by science. A few studies suggest that Roberts' plan might work, but it's not enough to declare the diet a true success.
The fun sister of the popular juice cleanse, the crazy diet gurus at Kippy's in Venice, California came up with this truly insane diet. Rather than veering away from sweets, this diet requires that you indulge in five pints of ice cream a day over four days. Of course, this isn't regular ice cream, but rather a unique concoction of raw coconut and honey.
While the diet sounds like your childhood dream come to life, it's not sustainable. Like most fad diets, the ice cream cleanse works in the short term, but provides few benefits in the long term. Plus, coconut is rich in saturated fat, which is absolutely not good for you in large amounts. While the diet promises organic ingredients that cleanse your body, it may do more harm than good.
The Master Cleanse is actually a very popular diet, despite the fact that it's so insane. Also known as the lemonade diet, this meal plan requires that you drink a gallon of saltwater in the morning, six to 12 glasses of a mixture including lemon or lime, maple syrup, and cayenne pepper throughout the day, and an herbal laxative tea at night. That's it—that's all you can eat.
While the diet is truly crazy, it gained popularity when celebrities like Beyonce touted its positive effects. It can flush out your body and lead to weight loss, but that's only because you aren't eating anything. If you starve your body, you'll undoubtedly lose weight, but that doesn't mean you'll be able to keep it off.
Much like the ice cream cleanse, the cookie diet takes your favorite treat and transforms it into a restrictive meal plan. The cookie diet requires that you order a special brand of cookies that are formulated to reduce hunger pangs while still providing your body with essential nutrients. You eat nine of these cookies throughout the day, usually every two hours, before diving into a 500-700 calorie dinner.
Of course, the diet isn't sustainable. It works primarily by restricting your calories to just 1,000 to 1,200 a day. While that will certainly allow you to lose weight, you can't eat cookies for the rest of your life. The Cookie Monster would definitely approve of this meal plan, but any normal person should stay far, far away.
8

The New Beverly Hills Diet
The updated version of the Beverly Hills Diet created in 1981, the New Beverly Hills Diet doesn't focus so much on what you eat but instead pays attention to when you eat. The diet functions on the idea that weight gain is actually the result of poor digestion. By being conscious of the combination of foods you're eating, you can fix your digestion and drop that excess weight.
The diet starts each day with fruit and then insists that you only eat food from the same category together for the rest of the day, with breaks in between. Proteins can be eaten with other proteins, but not with carbs, and so on and so forth. Unfortunately, there's zero evidence to back this up. The diet simply forces you to eat random foods at random times, without really seeing any results.
While cabbage soup sounds like a nightmare meal designated to Charlie and his poor relatives in Willy Wonka and the Chocolate Factory, some genius decided to turn this flavorless concoction into its own meal plan. For seven days, you can eat as much cabbage soup as you want, along with 1-2 other specified foods that can be consumed in small quantities.
With such a restrictive meal plan, the diet doesn't offer essential nutrients that your body needs—surprise, surprise. While it can help you to slim down quickly, the results of the diet aren't at all sustainable. The first day that you take a bite of something other than cabbage soup, you'll put all that dreaded weight right back on.
If limiting yourself to cabbage soup sounds gross, never fear! You can also build a diet around grapefruit. The grapefruit diet isn't quite what you'd imagine—you can still eat foods besides grapefruit. However, the 12-day plan forces a caloric intake of less than 1,000 per day and demands that you eat grapefruit or grapefruit juice at every meal.
The high-protein diet promises that grapefruit has amazing fat-burning qualities that will melt away those extra pounds. Unfortunately, this claim isn't backed by any research. It's the low caloric intake that leads to quick weight loss, not the magic of the grapefruit.
11

The Cotton Ball/ Tissue Paper Diet
While we were all sitting around laughing at kids for eating Tide Pods, real-life adults were actually taking part in the cotton ball diet. The cotton ball diet demands that you eat either five cotton balls or an equivalent amount of tissue paper that's been soaked in a juice of your choice, in place of an actual meal.
No one should need an explanation as to why this is bad. Cotton balls are not edible and shouldn't be consumed as food. They can block your intestines and lead to serious, sometimes fatal issues. Please, for the love of God, don't eat cotton balls.
Even doctors can come up with some truly crazy meal plans. The Five Bite Diet was created by Dr. Alwin Lewis, who promises that his program will help you to lose weight while eating anything you want and abstaining from exercise. And it works! But that's because you can only eat five bites of food per meal.
The diet suggests that you skip breakfast, and then eat anything you want for lunch and dinner. Whatever meal you chose, however, you can only eat five bites total. It sounds like the start of a horrible, post-apocalyptic movie. The plan will certainly allow you to lose weight, but at what cost? Ten bits of food a day sounds an awful lot like an eating disorder, not a diet plan.
The military diet appeals to the normal person trying to lose weight because it sounds so easy. You don't have to pay for a book or a range of expensive, pre-made meals. The diet simply demands that you follow a specified meal plan for three days and then eat as you wish for the next four. The weekly cycle is continued until the dieter reaches their goal weight.
Honestly, this meal plan doesn't sound that crazy. That is until you realize that the 3-day meal plan includes tuna, hot dogs, and hard-boiled eggs. The entire plan features a strange combination of foods, each of which is eaten in shockingly small portions. Like most fad diets, the plan might help you lose weight, but it's not actually giving your body the many nutrients it needs.
While some diets are ridiculously limiting, other meal plans are just plain dangerous. Take, for example, the HCG diet. This diet forces you to inject or consume human chorionic gonadotropin (HCG), a hormone that is especially prevalent in the body during pregnancy. Paired with a 500 calorie diet, the HCG claims to boost metabolism and reduce fat, all while satiating hunger pangs.
It's been proven, however, that HCG doesn't impact weight and that the dangerously low caloric intake is actually responsible for any weight loss. If you continue with this diet for too long, you can develop gallstones and an irregular heartbeat. Angela Pivarnick from Jersey Shore tried this diet before her wedding, which should be proof enough that it's insane.
While it has "diet" in the name, the tapeworm method is less of a diet change and more of an infection. This "diet" has just one simple step: You swallow a pill with a tapeworm egg inside. The egg will eventually hatch and grow inside you, supposedly eating all your food. You'll never gain weight because a literal parasite is keeping you skinny. Sounds perfect!
Voir cette publication sur Instagram
No amount of weight loss is worth infecting yourself with a potentially dangerous parasite. The tapeworm is an invasive infection that feeds off your body's nutrients and can cause serious damage to your insides. Whoever came up with this idea deserves a pat on the back for perhaps the craziest diet to date.
16

The Sleeping Beauty Diet
The Sleeping Beauty diet is based on one fundamental fact—you can't sleep and eat at the same time. Although the diet can take many forms, it usually requires participants to take a sedative in order to sleep at least ten hours per day. During the time that you're asleep, you can't continue to gorge on your favorite foods.
While the idea behind the Sleeping Beauty diet is technically true, there's no proof that it actually leads to weight loss. More than likely, most participants simply develop an addiction to sleeping pills while simultaneously missing out on their life in favor of more time spent in bed.
Why cut down your caloric intake to a disturbingly low amount when you could just refrain from eating food at all? That's the mindset of the breatharians. Like your vegan friend, breatharians insist that their process isn't a diet, it's a lifestyle. Unfortunately, it's a stupid lifestyle. These people claim to give up food altogether in favor of absorbing the energy they breathe in from the world around them.
Pretty much everyone agrees that you can't actually survive this way. Even if you fast for long periods of time, you will eventually need food to keep your body from shutting down. The air doesn't have any nutrients floating around, just in case anyone was wondering. It's much more likely that you'll be soaking in pollution and maybe a few bugs, depending on how deeply you breathe.
In the world of wellness influencers, insane diets are the norm. However, a new trend takes the cake for the most ridiculous diet of all time. Rather than giving up meat or gluten, certain wellness influencers are giving up water. The influencers claim that you can get your daily water intake if you simply eat lots of fruits and vegetables.
Some influencers even go so far as to claim that food and water are "just another attachment," rather than something you actually need. In case you are wondering, this is absolutely not true. A lack of water can lead to digestive issues and kidney problems since your body isn't getting the hydration it needs. While most people should know not to take their diet advice from Internet influencers, some followers are just crazy enough to give this diet a whirl.
Mindful eating is nothing new. Being cognizant of the way you chew your food and how your body feels after every bite can actually help you to lose weight. But the Flecherizing diet takes this idea to the extreme. To aid in digestion and ultimately help you lose weight, this diet demands that you chew all food and water at least 100 times before swallowing.
Beyond the fact that you can't really chew liquids, there's nothing useful about this diet. It's time-consuming, which means you won't often be able to finish a full meal, which could potentially lead to weight loss. But if you practice this method long enough, you'll probably end up with a sore jaw and an ever-present countdown running through your head on repeat, rather than a smaller number on the scale.
The cigarette diet finds its roots all the way back in the 1920s when manufacturers promoted their products as a weight-loss supplement. People soon started lighting up in place of eating a meal, which understandably led to weight loss. If you stop feeding yourself, you'll definitely lose weight—that's a given.
While cigarettes are still used to control appetite by some desperate dieters, the practice is less common since cigarettes were publicly linked to heart disease and lung cancer. People were basically poisoning themselves in order to lose weight. How insane is that?
---
Cover photo credit: Pixabay | Pexels