Justin Trudeau: 15 facts about the Prime Minister of Canada
You probably don't know everything about your Prime Minister. Learn more about Justin Trudeau's life and career now!
The Prime Minister of Canada is part of our daily lives. We hear about him on the radio, we see him on the news and his face is frequently on the front page of newspapers. However, few people can boast about knowing everything about the life and political career of their head of state. If you are interested in learning more about Prime Minister Justin Trudeau, here are some facts that may be of great interest to you. You will discover the beginnings of this young head of state's political career as well as significant moments that have punctuated his career.
1

Private college studies
The Prime Minister, like many well-known personalities, including Robert Bourassa and Pierre Marc Johnson, studied at Jean-de-Brébeuf College in Montreal. This school, which was built by the Jesuit fathers in 1928, offers private secondary and college education. It is renowned for providing quality education, which is why many public figures send their children there.
---
When he was young, Justin Trudeau made several significant encounters. In particular, he had the opportunity to meet Queen Elizabeth II, whom he also met again as Prime Minister of Canada, and also got to meet with the Pope by audience.
---
1998 was a grim year for the Trudeau family. In fact, on November 15th, Justin's younger brother Michel was swept away by an avalanche in the Kootenay Mountains of British Columbia. The young man was skiing with three other people when the avalanche dragged the skiers into Lake Kokanee. Although Michel Trudeau's companions managed to reach the shore, he drowned and his body remained untraceable despite numerous searches for it according to Radio-Canada archives.
---
Contrary to what you might think, Justin Trudeau did not study politics. He first completed a Bachelor of English Literature at McGill University (1994) and then a Bachelor of Education at the University of British Columbia (1998), which led him to pursue a teaching career.
---
It must be said that Trudeau is open to the world. This is probably because of the many countries he visited with his friends in 1994. They travelled to France, Spain, Morocco, Benin, Russia, China, Thailand and Vietnam.
---
As mentioned above, Trudeau was once a teacher. In fact, our Prime Minister taught French at Sir Winston Churchill High School in Vancouver. He then obtained a position in a private school, West Point Grey Academy, which is also located in Vancouver.
---
7

Another mourning to live through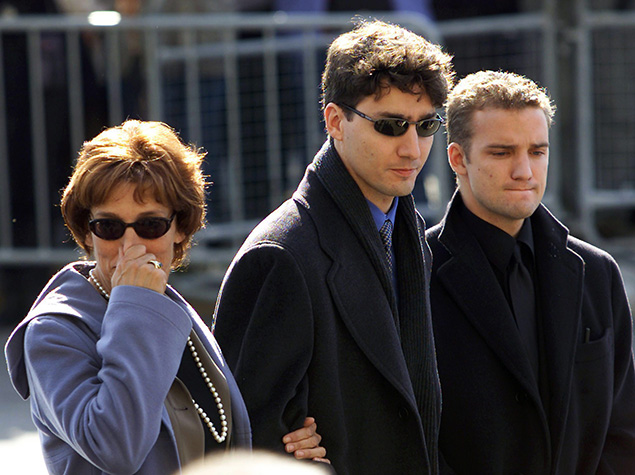 Trudeau had another grieving to face on September 28th, 2000. At the age of 80, his father died of prostate cancer. Trudeau then delivered a touching tribute to his father at the funeral. It is then that many people begin to see him as a future head of state, and rightly so!
---
8

In his father's footsteps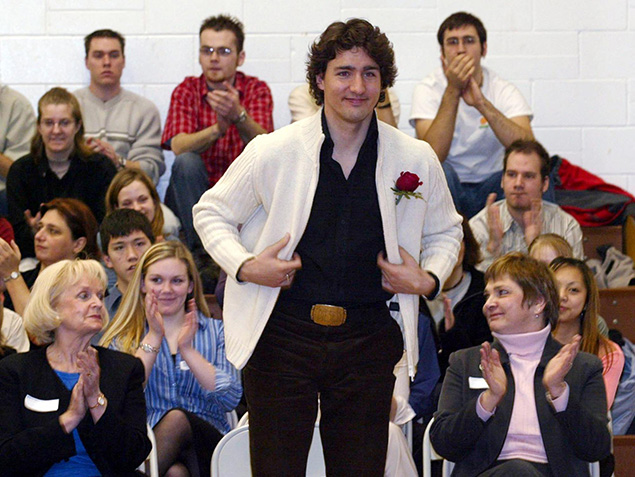 Before entering politics, Trudeau taught, but also became involved with the Katimavik program, which his father had created, as Chairman of the Board of Directors. He has also given his time to Moisson Montreal and has been involved in several causes, including environmental causes.
---
9

He is committed to fighting violence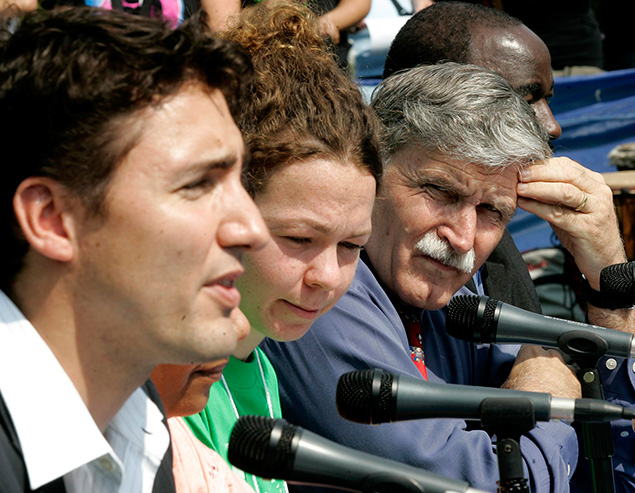 On September 17th, 2006, Justin Trudeau took part in a rally organized by Roméo Dallaire to denounce the violence in Darfur; he was the master of ceremonies.
---
It is the same year that Trudeau became involved in politics. The future Prime Minister of Canada then coveted the leadership of the Liberal Party of Canada, which had been vacant since Paul Martin's resignation.
---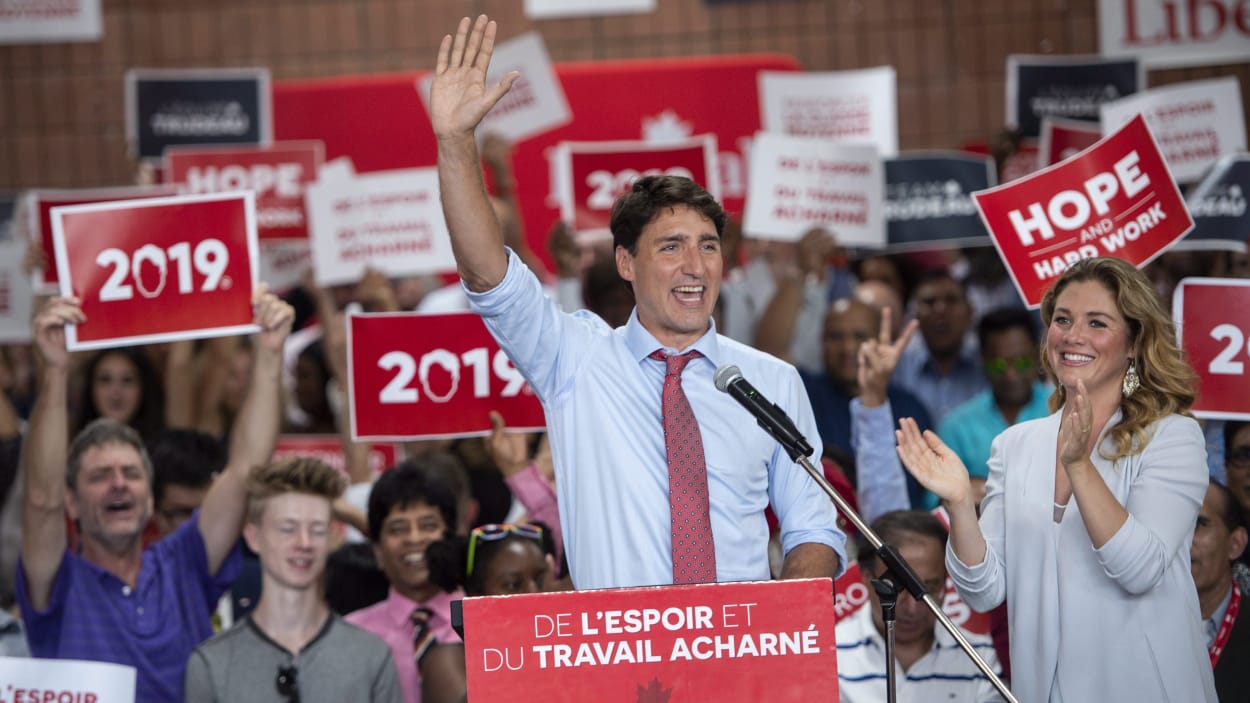 Justin Trudeau was elected in the Papineau riding on October 14th, 2008 against Bloc member Vivian Bardot. He was only 2% ahead of his opponent. However, he was re-elected on May 2nd, 2011, but with 38% of the votes in favour. There is no doubt that this victory is a significant milestone in Trudeau's career.
---
12

Trudeau elected leader of the Liberal Party of Canada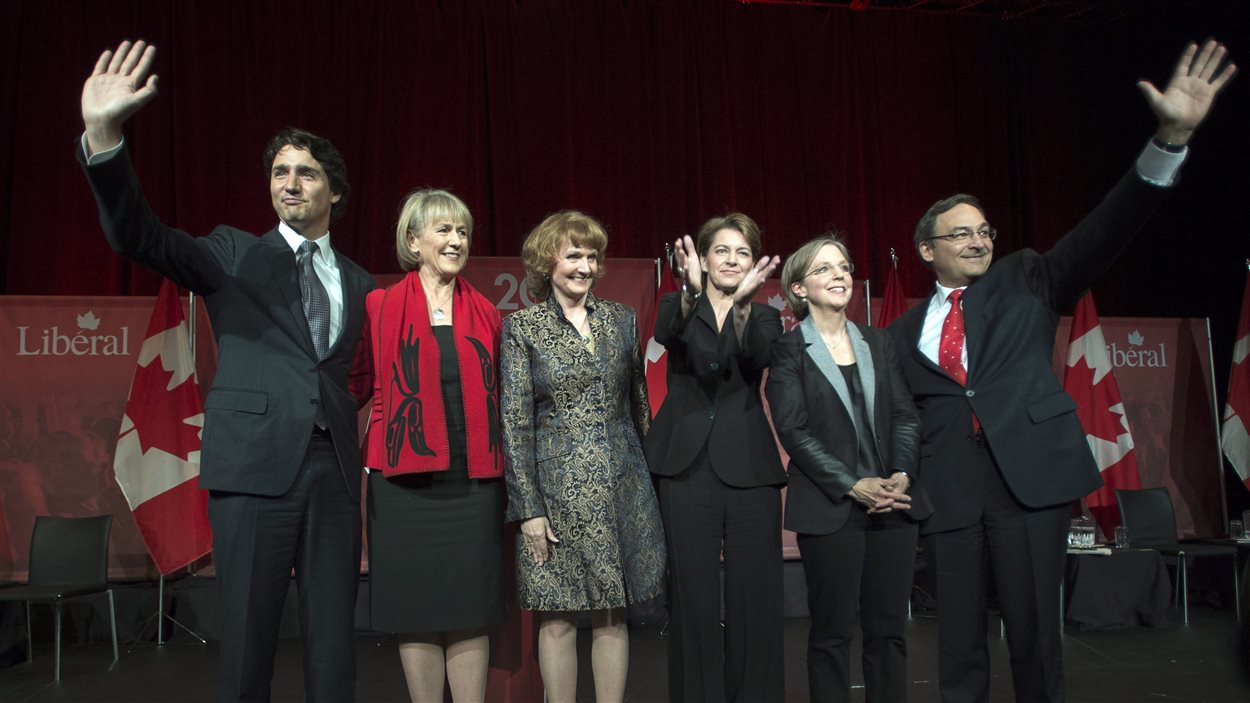 On April 14th, 2013, Justin Trudeau became the leader of the Liberal Party of Canada. He obtained 80% of the votes in his favour in the first round of voting.
---
Justin Trudeau is a very influential person, no doubt about it! So much so that, when he was sworn in as Prime Minister of Canada, Forbes magazine named him one of the most influential people on the planet. The young head of state was ranked 69th in the list.
---
Justin Trudeau is married to Sophie Grégoire, whom you have probably already seen hosting various television shows. They also have three children, Xavier, Ella-Grace and Hadrien.
---
The Prime Minister is known for his passion for extravagant socks, to such an extent that he frequently receives them as gifts.
Even if the Prime Minister's primary goal was not to go into politics, it must be said that he was destined to become a head of state. His many civic commitments, his charisma and his intellectual curiosity have obviously propelled him towards several political victories.
---
Cover photo: Instagram @justinpjtrudeau
---