Top 10 best prime ministers Canada has ever known
With more than 20 prime ministers to its credit, the country has had some better ones than others. Here are Canada's top 10 Prime Ministers.
For the third time, in 2016, Maclean's shared with its readers its survey of many researchers across Canada to assess the best and worst prime ministers the country has ever known. Two years ago, for the first time, the survey was split in two, separating those who had served less than four consecutive years from those who had served at the helm of the country for at least a full four-year term. Since a longer term in office is a better opportunity to accomplish more but also allows more opportunities to mess up, we will use here the part of the survey that deals with long-standing prime ministers. So here are the top 10 best prime ministers Canada has had since 1867!
#4 according to our users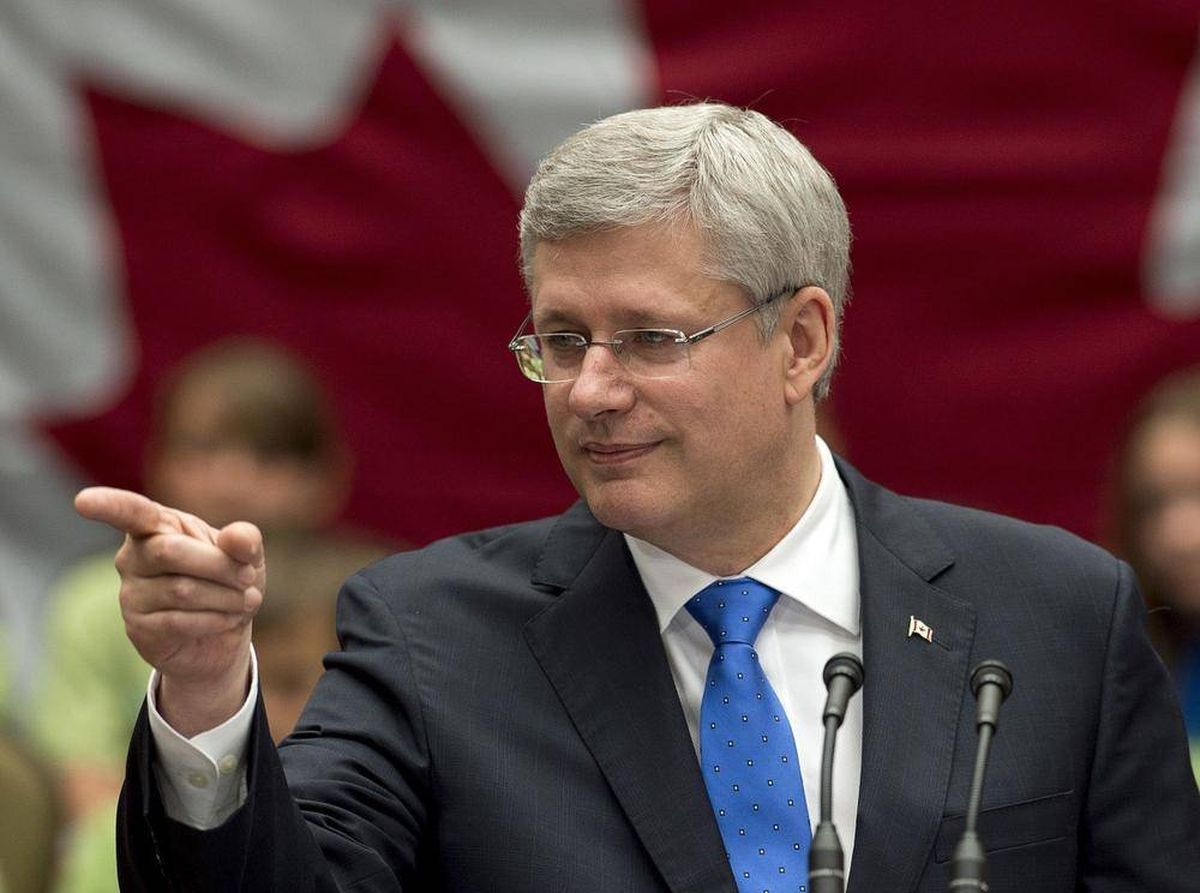 While Stephen Harper finished 11th in the 2011 survey, he narrowly managed to finish in the top 10 in the next survey. This poor position is undoubtedly due to the fact that he is recognized as the worst Prime Minister Canada has ever known in terms of promoting Canadian interests abroad and communicating with the public. The fact that he attacked Islamic women and the niqab during the 2015 election campaign was also not unanimously accepted, as were his policies on the environment and the Senate. Researchers generally believe that the legacy left by Harper following his defeat against Justin Trudeau in 2015 is mainly destructive, which is explained in part by the fact that his rise to power is due in part to the dismantling of the legacy of post-war liberalism that he exercised.
---
#7 according to our users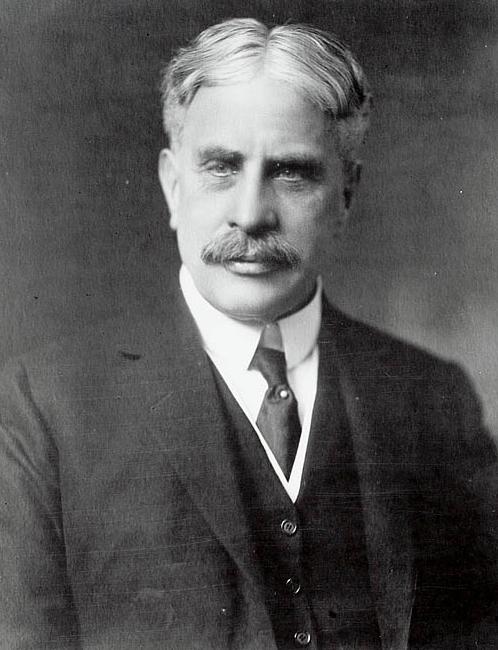 Before becoming Prime Minister from 1911 to 1920, Robert Laird Borden was Leader of the Opposition, leading the Progressive Conservative Party from 1901 to 1911, the longest term in the history of this office. If there is one thing to remember about Borden's time as Prime Minister, it is certainly that he created the Unionist Party in 1917, allying himself with a cabinet of 12 Conservatives, 9 Liberals and Independents and 1 Labour to establish conscription and govern for the duration of the First World War. However, the Unionist Party disappeared in 1920 when the Liberals who were part of it returned to the Liberal Party. What earned him 9th place in Maclean's survey is undoubtedly his character and energy that helped him conscientiously fight national issues throughout his term of office, resisting constant partisan and patronage pressures.
---
#5 according to our users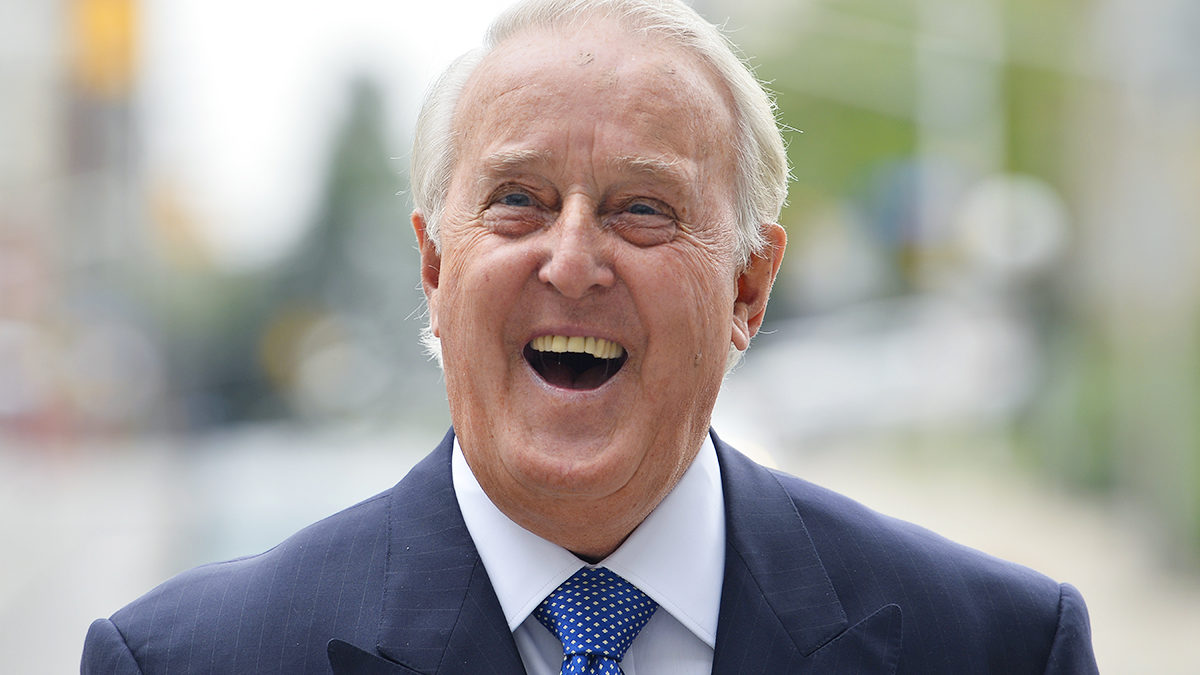 Brian Mulroney, who led the country from 1984 to 1993 as leader of the Progressive Conservative Party, won the largest majority in Canadian history in the 1984 election, succeeding in leading a majority party during his two terms. In his position during the Oka crisis and the Gulf War, he was able to lead the country calmly and effectively. Mulroney has always been bold in his decisions, as evidenced by the valiant constitutional agreement and the courageous GST he established. The man has left a legacy of positive free trade and the world has always greatly appreciated his strong anti-apartheid stance, his commitment to the protection of gay and lesbian rights, and his courageous and creative constitutional proposals such as the Meech Lake Accord and the Charlottetown Accord.
---
#1 according to our users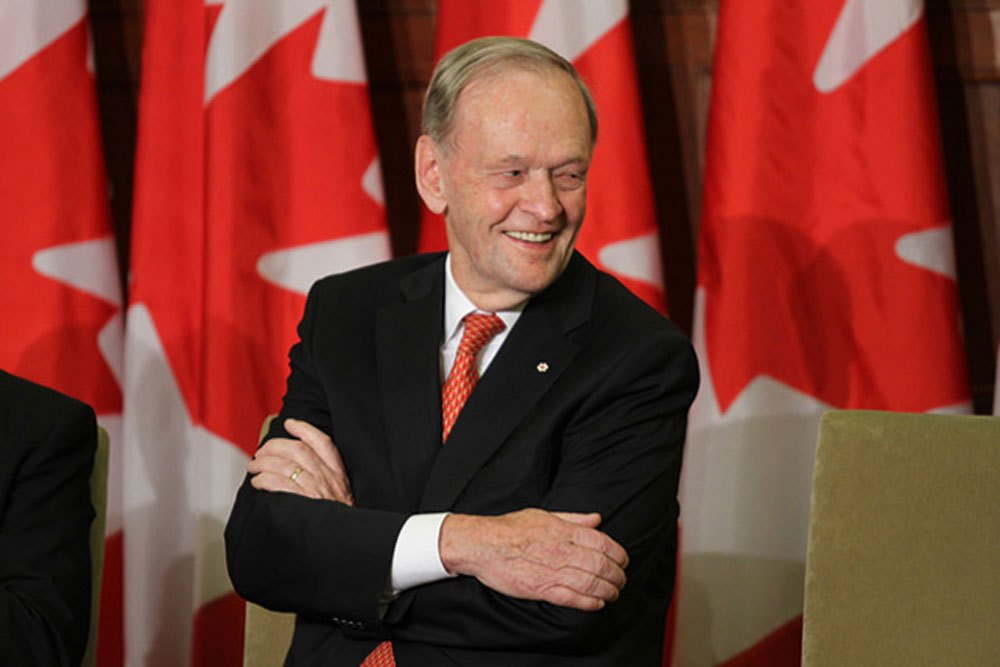 Jean Chrétien, who was Prime Minister of Canada from 1993 to 2003 and leader of the Liberal Party, performed his duties well for the duration of his mandate, placing him 7th in this ranking, but opinions are mixed on him because he has done as many good deeds as bad deeds as Prime Minister. Certainly, while in power, he was able to eliminate the country's budget deficit, he created the Clarity Act, which establishes the rules that would govern a future Quebec referendum, and he decided not to involve Canada in the war in Iraq, three very commendable acts. However, Jean Chrétien was also at the origin of the sponsorship scandal and the role he played in Quebec's independence vote caused many to grind their teeth.
---
#3 according to our users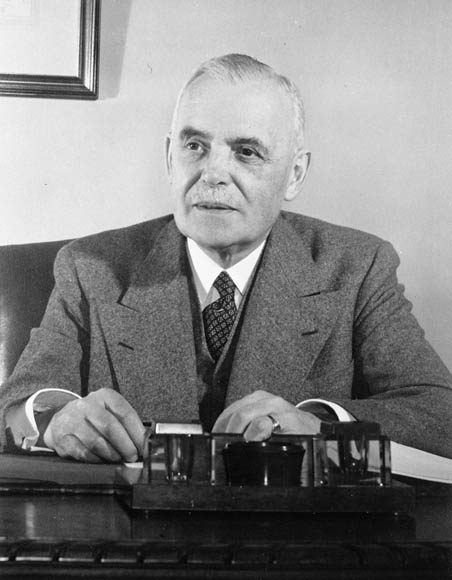 Louis St-Laurent was a businessman before becoming Prime Minister of Canada from 1948 to 1957. As leader of the Liberal Party, he was able to offer the country a strong government throughout his tenure, during which time he brought Newfoundland into Confederation, abolished the last appeals to the British Privy Council and administered the participation of Canadian troops in the Korean War. For eight and a half years, Canada has been in good hands with Louis St-Laurent, who finished 6th in the ranking of Canada's best prime ministers.
---
#10 according to our users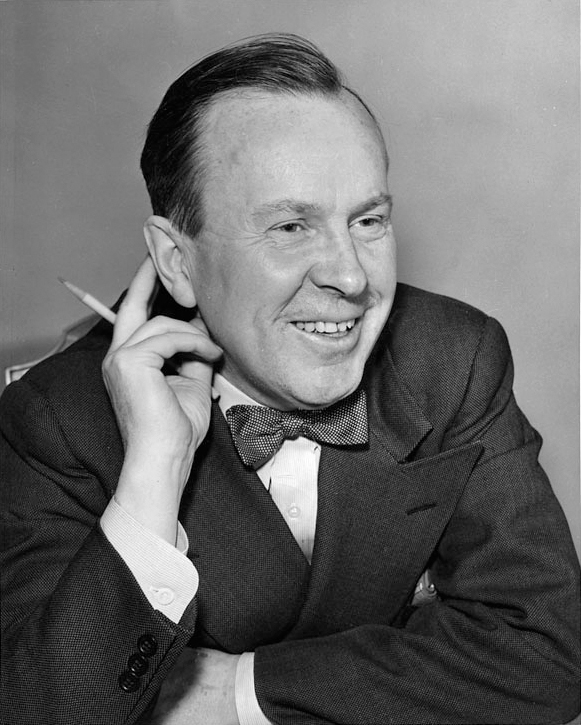 Also serving as leader of the Liberal Party, Lester Bowles Pearson was Prime Minister of Canada from 1963 to 1968. Pearson was a diplomat but was appointed leader of the Liberal Party after receiving the Nobel Peace Prize in 1957. Considered an ethical and intelligent man, he provided Canadians with clear and consistent guidance that was absolutely remarkable, especially during the diplomatic crisis surrounding Charles de Gaulle's exclamation, "Vive le Québec libre! He also submitted a new flag for the country, but it was not adopted. One of his much appreciated qualities was that he knew when to stop.
---
#9 according to our users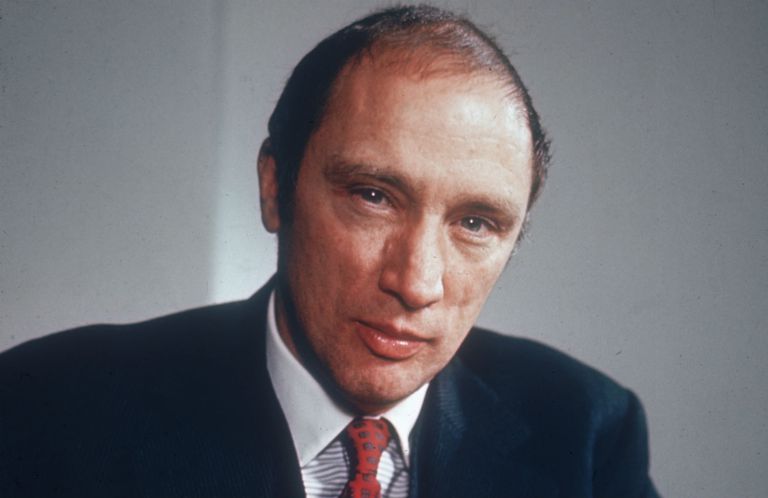 Sometimes compared to William Lyon Mackenzie King for his go-getter and leadership abilities, Pierre Trudeau, father of the current Prime Minister Justin Trudeau, is considered to be the most sophisticated and intelligent of all the prime ministers Canada has ever known, earning him 4th place. According to Jim Creskey, editor-in-chief of the Hill Times, Pierre Trudeau has created "an atmosphere of enthusiasm and optimism about Canada. He was also responsible for the Charter of Rights and Freedoms included in the Constitution Act, 1982. Unfortunately, his reign as Prime Minister and leader of the Liberal Party, which lasted a total of 15 and a half years, from 1968 to 1979 and from 1980 to 1984, has fostered a huge federal debt and a constitutional dilemma that has not yet been resolved.
---
#2 according to our users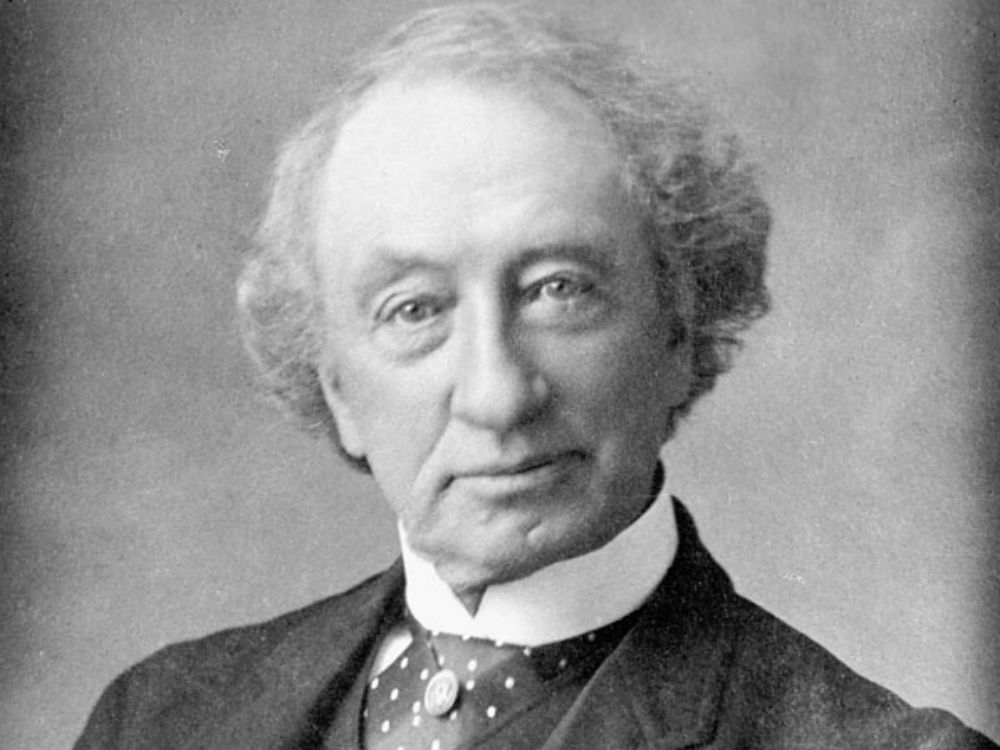 John A. Macdonald, the very first Prime Minister of Canada and leader of the Progressive Conservative Party, may be in third place in the Maclean's poll, but he is considered by some to be the best Prime Minister Canada has ever known. Authors Bruce Hutchison and Gordon Donaldson, among others, argue that the one who led the country from 1867 to 1873 and from 1878 until his death in 1891 was the one who literally built the country and that he was the Prime Minister who did the most while in power, setting up Canadian operations and balancing the interests of competing regional factions. Macdonald still experienced some less positive moments, especially during the Pacific Scandal of 1873, when he lost his position as prime minister. He still managed to get back on track and get re-elected 5 years later. The man was also known to be an alcoholic.
---
#6 according to our users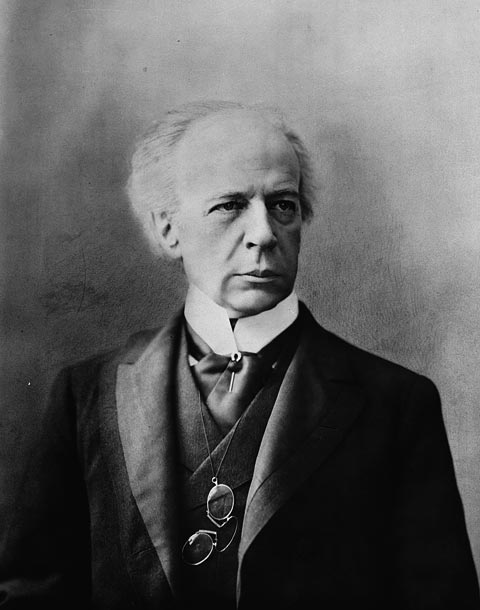 What makes Wilfrid Laurier so special is probably the fact that he is the longest serving member of Parliament, and this, without personally creating any scandal. He served for the Liberal Party for 15 years as Prime Minister of Canada – from 1896 to 1911 – but also for 13 years as Leader of the Opposition, but in total, he spent 45 years in Parliament. Thanks to his unique binational vision of Canada, never pitting regions against each other, he presided over the entry of Saskatchewan and Alberta into Canadian Confederation. He was able to quickly resolve the issue of Manitoba schools and respond in an innovative way to the request of British troops to fight in the 1899 Boer War. He strongly believed in Trudeau's motto "Reason before passion" and Robert Borden, considered his greatest political rival, even said one day that he had never met such an impressive personality in public life as he did.
---
10

William Lyon Mackenzie King
#8 according to our users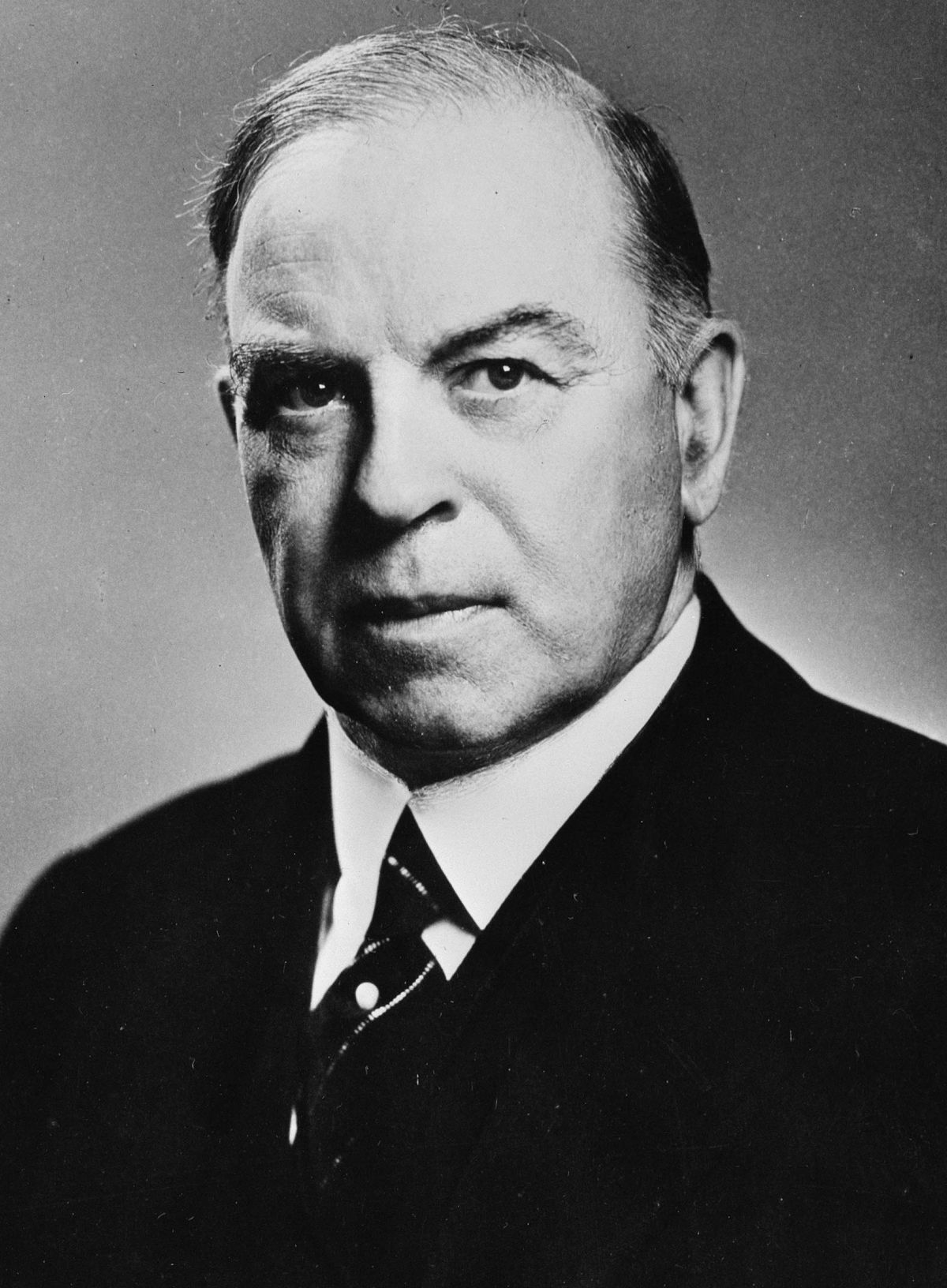 In first place in Maclean's survey of Canada's best prime ministers is William Lyon Mackenzie King. Having led Canada for 22 years in the Liberal Party – from 1921 to 1930 and 1935 to 1948 – he won one of the longest terms as head of government in the history of democracies in the world. As the researchers surveyed indicate, Mackenzie King's career as Prime Minister has been successful in keeping Canada's various elements together and working in the same direction, as well as addressing some of the social problems of the time. It was he who endorsed and legislated progressive social programs such as old age pensions and unemployment insurance. He was also the one in office when the Second World War broke out and he managed to get Canada through it and, in 1944, he succeeded in introducing conscription.
It is important to note, however, that for the time being, Canada's current Prime Minister, Justin Trudeau, is considered to be the best Prime Minister Canada has ever known among those who have had a shorter term. Elected to lead the country as leader of the Liberal Party in 2015, he could well overthrow the top 10 if he continues to lead the country as he does and wins a second term, possibly ranking 10th, dislodging Stephen Harper from his last place on the list.
---
Cover photo: thoughtco.com
---