18 tips to help you travel hassle-free
To have the best possible experience on your next trip, here are some tips to help you travel hassle-free.
It is no secret that travelling requires a lot of organization. Of course, we can organize ourselves using lists, but sometimes this does not prevent us from encountering certain problems during our trip, whether we are on a plane or on a cruise ship. However, some problems can be solved with clever insights. Here are some tips experienced flight attendants have shared with the world. Let's bet that these will make your travel hassle-free and make your experience much more enjoyable.
1

Use Twitter to communicate with the airline's customer service representatives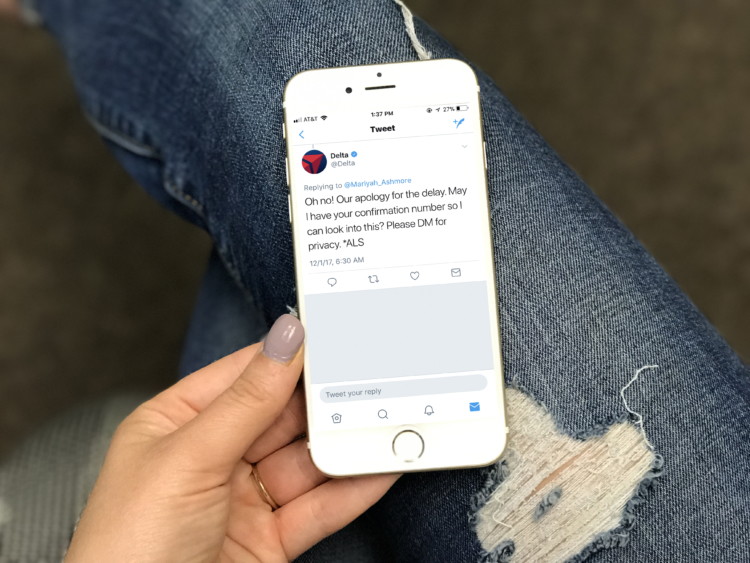 The fastest, easiest and most efficient way to get in touch with an airline customer service representative is with Twitter. Every time a flight is delayed, send a tweet and you will be surprised to receive an answer within 30 minutes. Customer service representatives can help you book a new flight, give you a credit for your next flight and more.
---
2

Reuse toiletries offered in hotels for your next vacation
Most toiletries offered in hotels respect the 100 ml/3.4 oz rule required at airports so bring them with you on your next trip.
---
3

Use your straightener to smooth out your clothes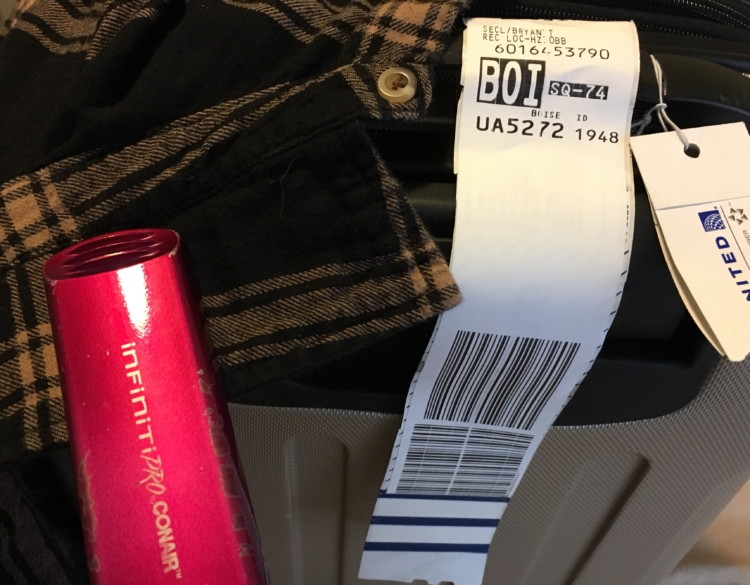 Go to the bathroom before or after your flight and use your hair straightener to quickly smooth out your wrinkled clothes. This is a practical and quick tip for hassle-free travel!
---
4

Avoid coffee, tea and tap water in planes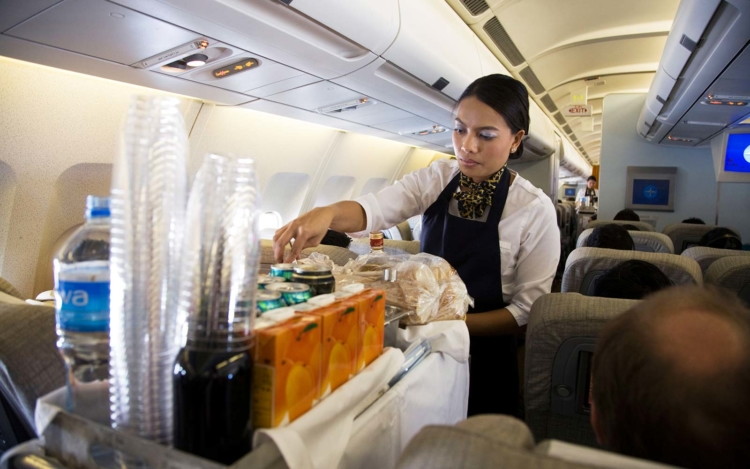 Airplanes don't have access to groundwater in the air, so a truck provides the plane with tap water before each flight, and storage tanks are not always perfectly clean. You should, therefore, drink bottled water or bring your own reusable water bottle and avoid tap water and any drink that requires it.
---
5

Buy yourself a night mask as well as earplugs to sleep in the plane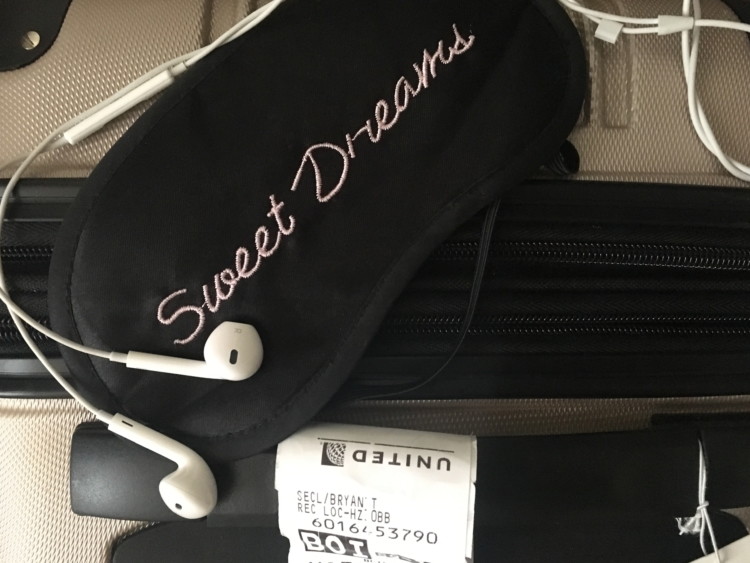 Get a night mask and earplugs before you fly, especially if your flight is very long and you have planned stops during your itinerary. You will be happy to have them in your possession when the time comes and, above all, not to spend a fortune to buy them on the plane.
---
6

Bring your own portable phone charger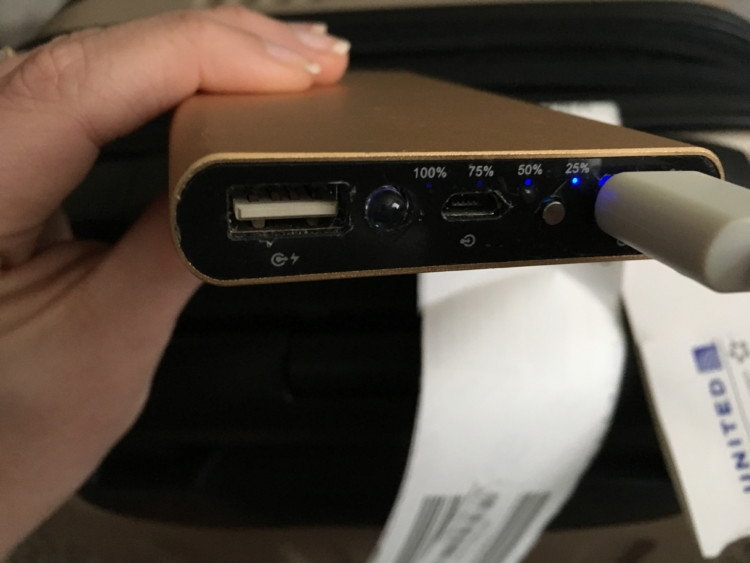 Charge your phone or tablet before you leave on your trip and bring a portable phone charger with you on the plane. You'll love this gadget both on the plane and when you land, it's guaranteed!
---
7

Bring your essentials in your hand luggage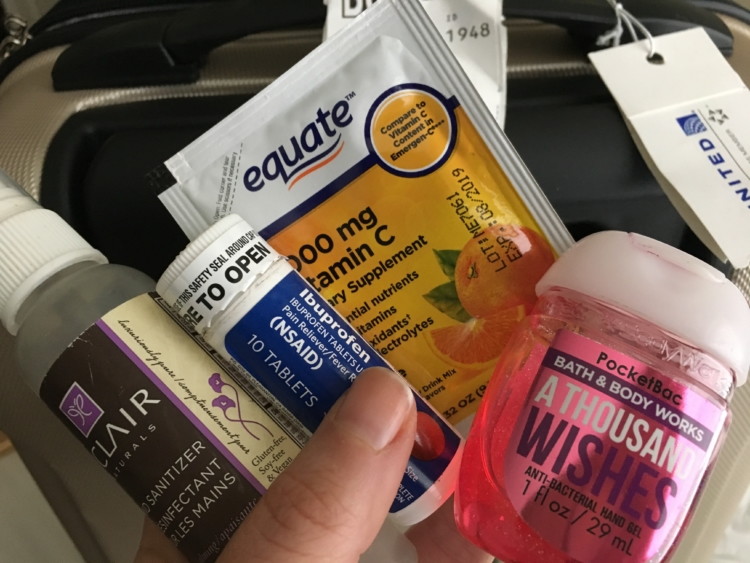 Put all your essential items in your carry-on baggage, such as hand sanitizer, any medication you may need, etc.
---
8

Bring a small amount of your favourite beauty products in your contact lens case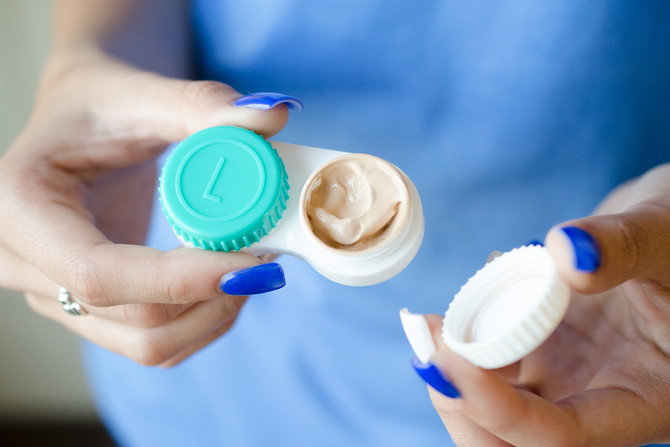 You can carry a small amount of foundation or hand cream in your contact lens case. This is a practical tip if you want to avoid carrying your entire cosmetic bag.
---
9

As for more than one snack and beverage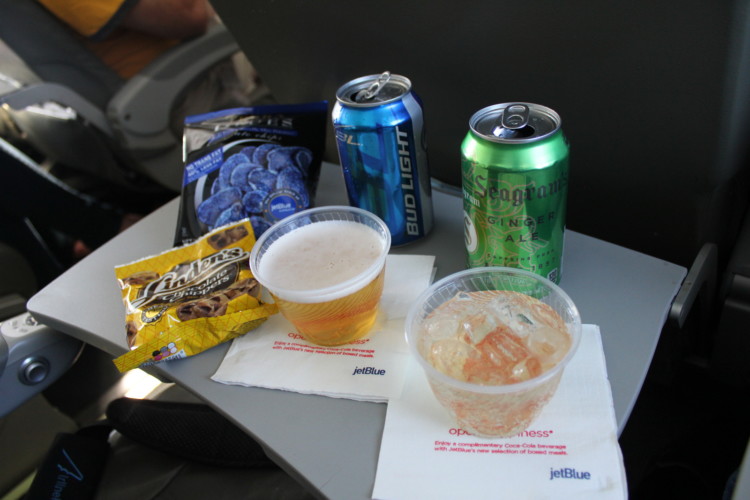 Unlimited snacks? Yes, it is possible! JetBlue Airlines offers unlimited branded snacks and drinks – so if you're hungry, ask for more! Please note, however, that alcoholic beverages are not free.
---
10

Tackle dry skin when you travel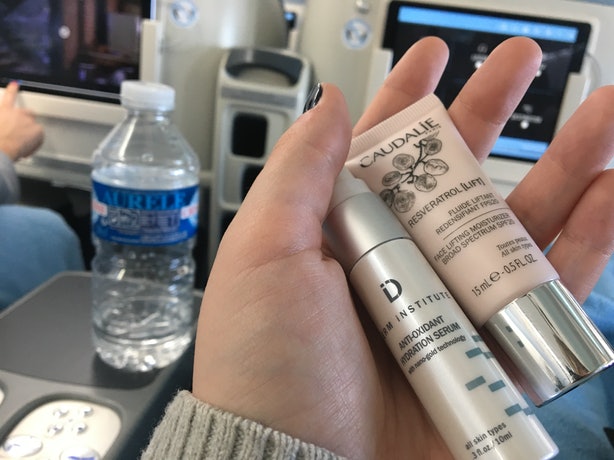 Feel free to carry small amounts of moisturizer in your purse or carry-on bag. This ensures that you have beautifully moisturized skin throughout your trip.
---
11

Every hour, walk around the plane to avoid getting swollen feet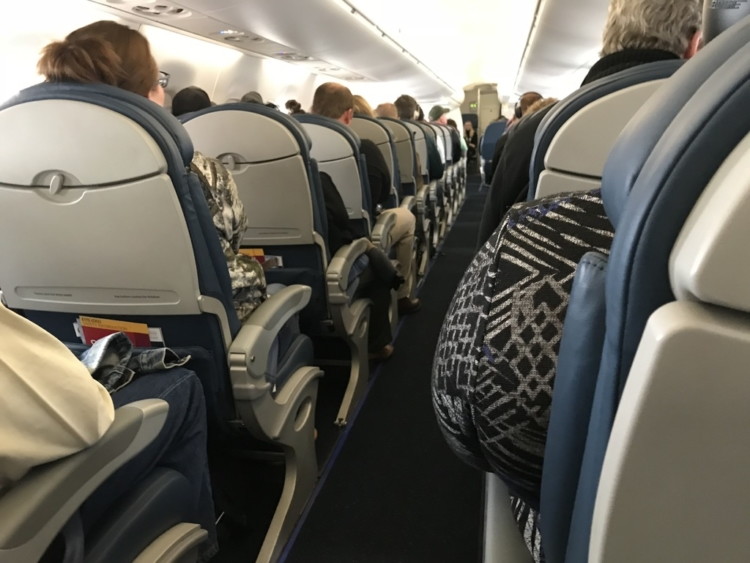 Feet tend to swell when you fly. If you have a long flight, get up and walk the length of the plane every hour. This will prevent this problem from happening.
---
12

Avoid sitting in the window seat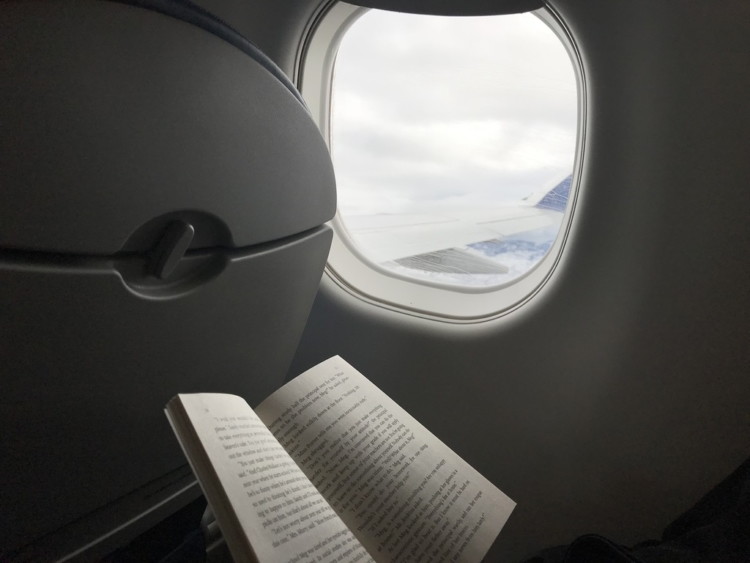 Are you constantly cold? Avoid the window seat unless you have a warm sweater and socks or an extra blanket.
---
13

Use essential oils to mask unpleasant odours in the plane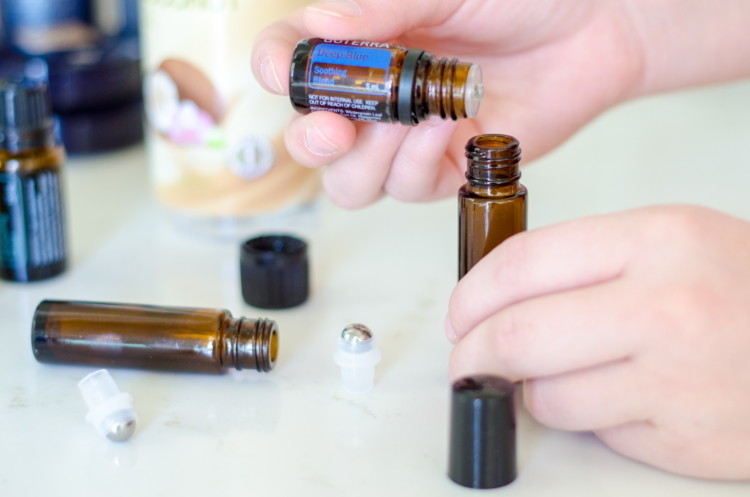 Dab a little essential oil under your nose before boarding a plane to mask body odours, foot odours or other unpleasant odours in the plane.
---
14

Weigh your suitcase at home to avoid up to $200 in excess baggage fees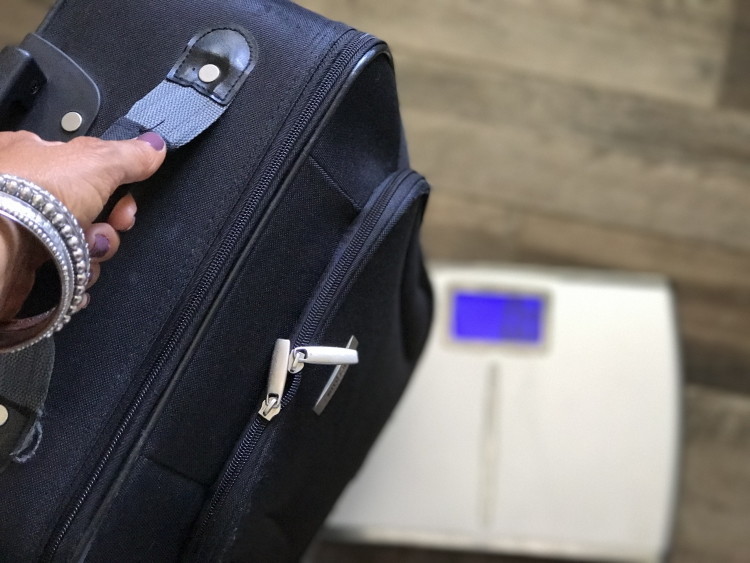 Airlines generally have a weight limit for luggage, and most airlines cap you at 50 lbs per bag. Avoid paying excess fees by weighing your luggage before you leave.
---
15

Keep a pen on you if you're travelling internationally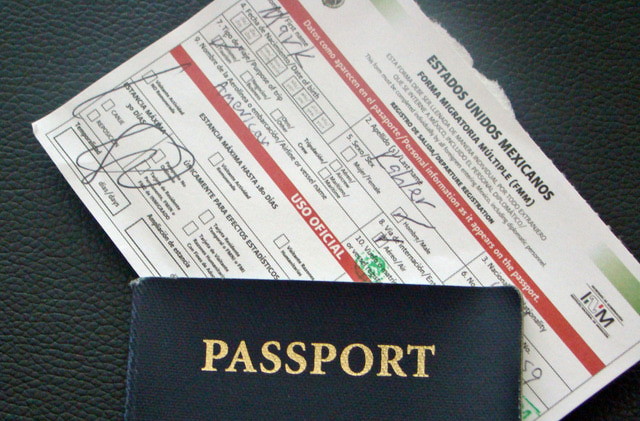 You need a pen to complete the immigration form. Flight attendants have them, but not for all passengers. Bring your own so you don't have to wait to complete your form and then share your pen with your neighbour!
---
16

Save space in your suitcase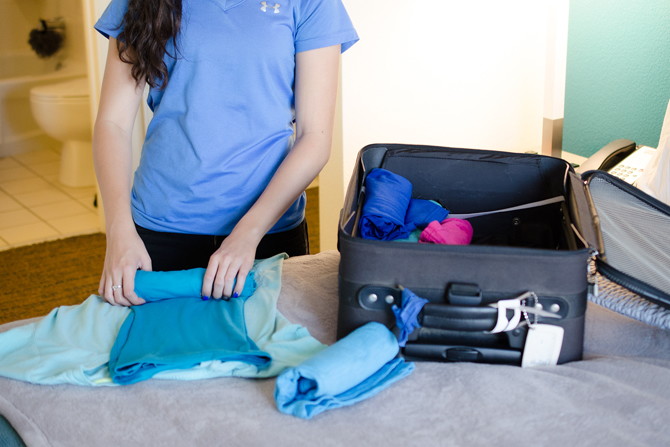 You can save a lot of space in your suitcase by rolling your clothes instead of folding them.
---
17

Bring your own snacks to avoid overspending at the airport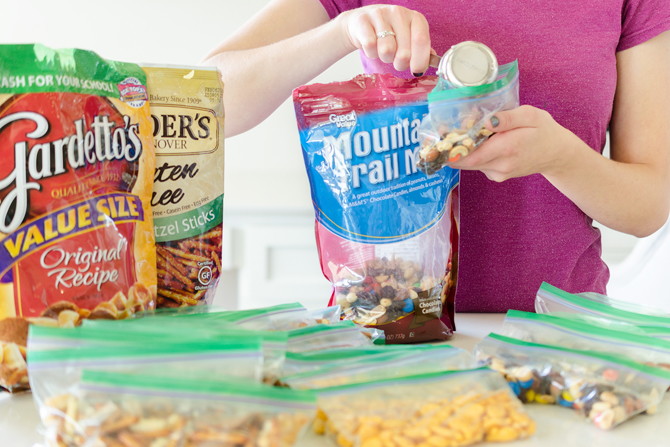 Why spend a ton of money on food at the airport when you can bring snacks from home? It is a practical and economical idea!
---
18

Ensure your clothes always smell good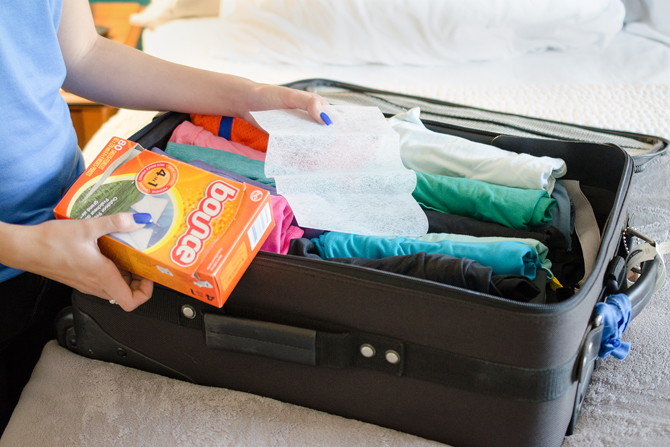 If you want your clothes to smell good and smell fresh in your suitcase, simply put a softening sheet in it.
---
Cover photo: Bigstock | Maridav
---