15 makeup and beauty tips and tricks for woman
Tired of spending hours applying makeup? Here are a few beauty tips and tricks to shorten your beauty routine while still remaning gorgeous!
Using makeup to elevate one's look is one of the joys of being a woman. However, when the makeup routine ends up taking more than one hour every morning to do, then having to do touch ups every few hours during the day, it can easily become nightmarish. With a few tips and tricks, you can reduce your beauty routine in no time. Here are 15 makeup tips and tricks that will completely change your life!
1

Check your makeup in different lightings
#8 according to our users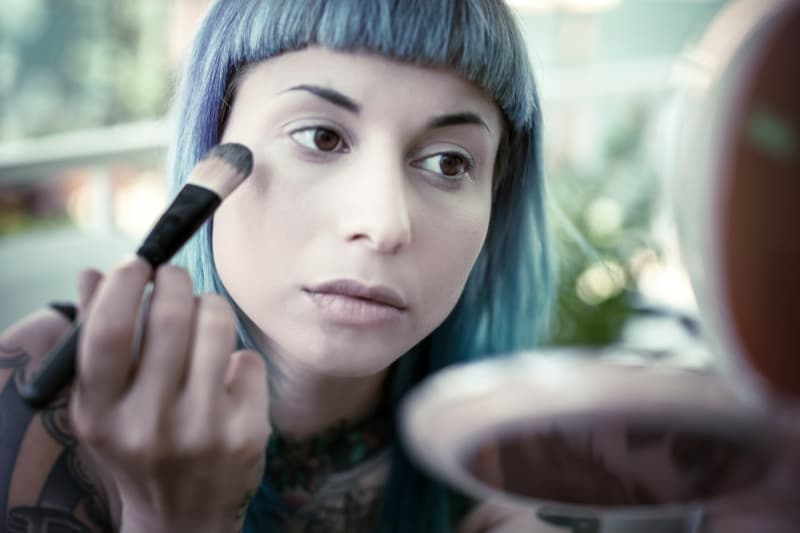 Nothing is worse than a clown-like makeup. Since makeup can look different in different lightings, make sure you check your makeup in your bathroom, your car, and outside. Don't feel like going outside to check your makeup? Use a lighted makeup mirror. Its LED lighting mimics the outdoor light. This mirror also has a 7x magnifying zoom so you can apply your makeup like a pro.
---
2

Get a sexy smokey eye without the effort
#14 according to our users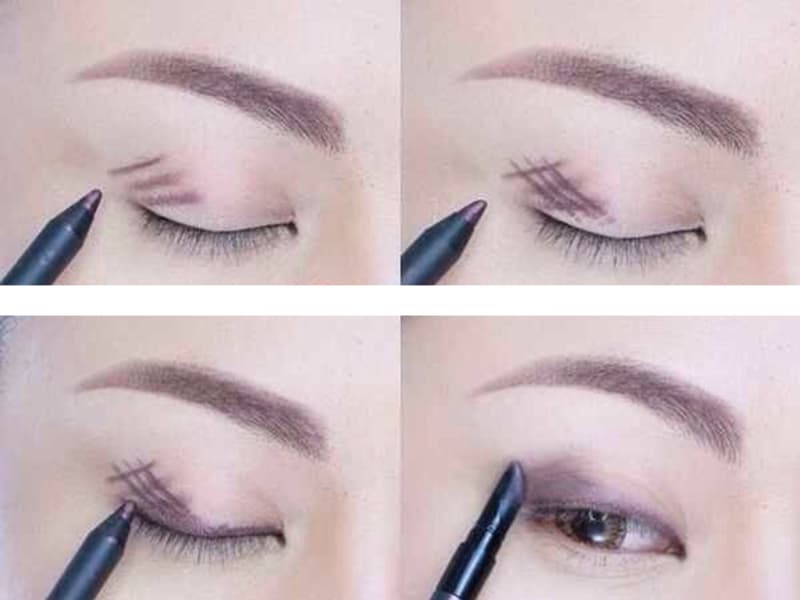 Choose your favourite eyeliner, and draw a hashtag sign in the exterior corner of your eyelid. Then, cover it with a matching eyeshadow.
---
3

Use a white base coat for your nails
#2 according to our users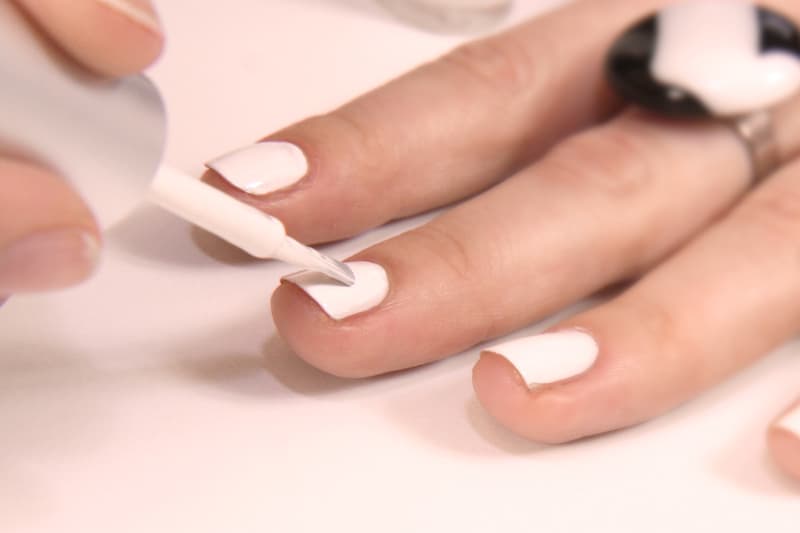 To make your nail colour pop, use a white nail polish instead of a clear one for your base coat. This will make the colour on top stand out and will protect your nails from discoloration.
---
4

Apply your mascara towards the bottom, not the top
#10 according to our users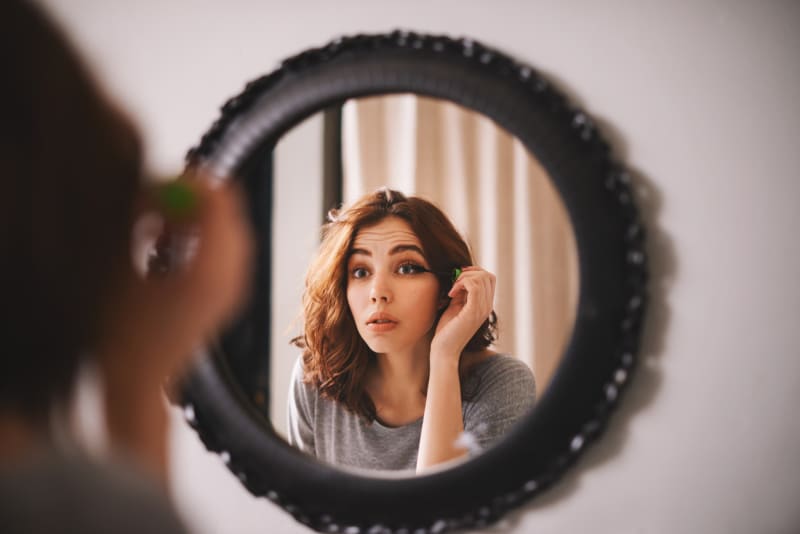 Most women mistakenly apply mascara in an ascending way. If you want your lashes to look thicker and to make your eyes look bigger, tilt your brush inward, not up.
---
5

Use a white eyeliner on your eyelids to reduce the shadows on your eyes
#12 according to our users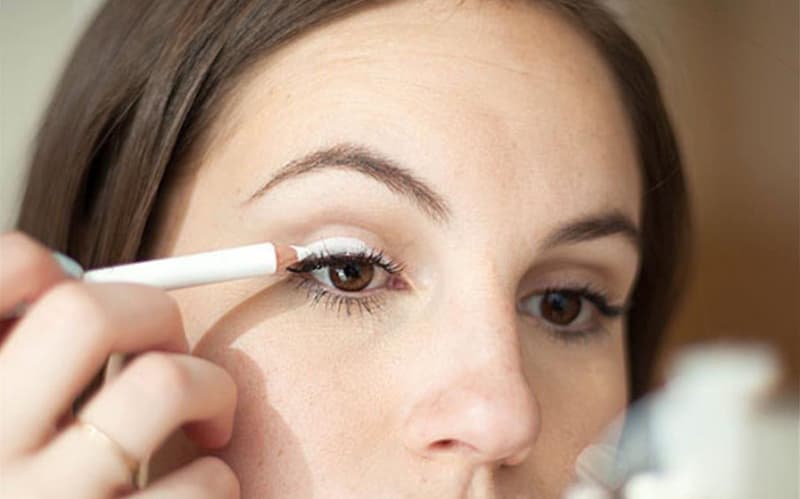 White eyeliner makes your eye colour stand out, just like on nails. Apply a white eyeliner on your eyelid before you apply your chosen colour.
---
6

Use a t-shirt instead of a towel to dry your hair
#11 according to our users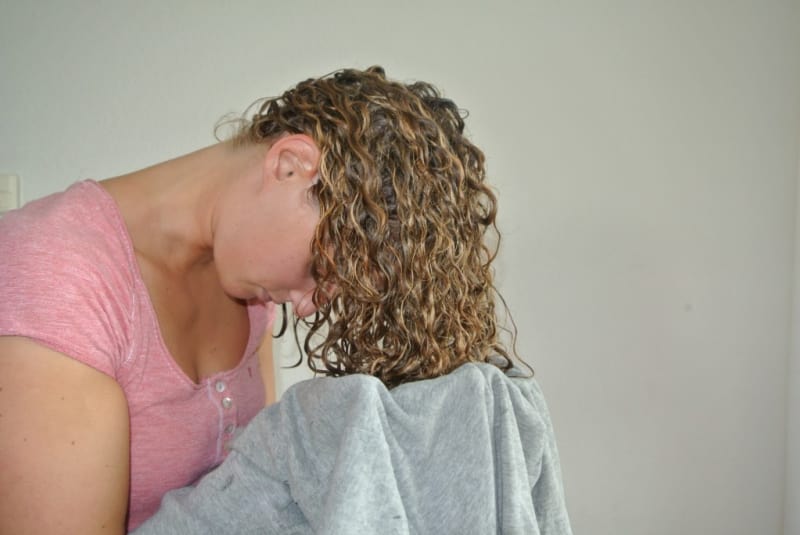 If your hair always looks frizzy and wild no matter what products you use in the shower, try drying them a different way! Instead of using a towel to soak up the water, wrap your hair in a soft, cotton t-shirt. The cotton in the t-shirt will leave your curls smooth and under control.
---
7

Keep your favourite mascara brush
#4 according to our users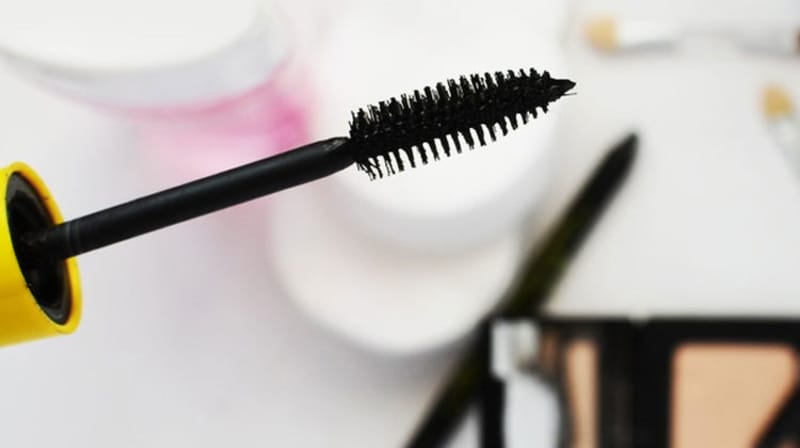 If you love the mascara brush of your mascara but not the mascara itself, why not keep the brush? Just wash the brush with soap and warm water, then let it dry completely. It will then be ready to use with your favourite mascara.
---
8

Apply fake lashes glue flawlessly
#6 according to our users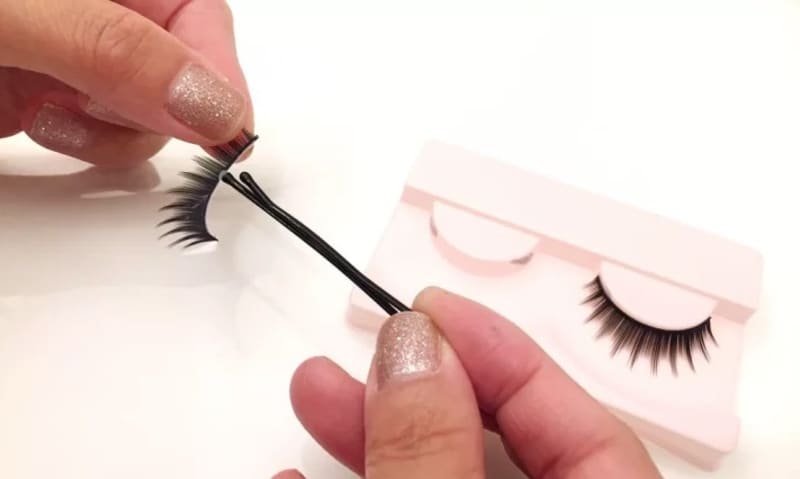 Applying fake eyelash glue can be a nightmare. Try to place the glue on the tip of a bobby pin. Use the bobby pin to quickly and easily apply the glue.
---
9

Set your lipstick with powder
#7 according to our users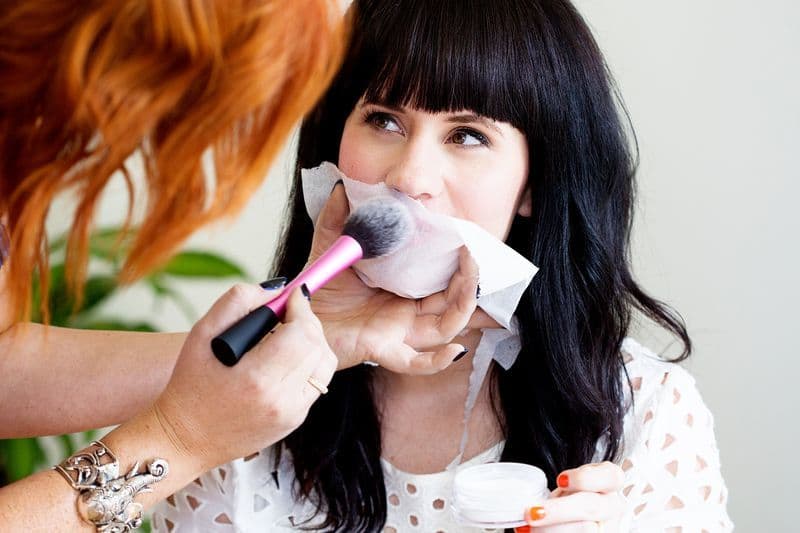 You don't need to buy a "24-hour" lipstick to have perfect lips for more than an hour. Apply your lipstick, then place a one-ply tissue on your made up lips. Dust translucent powder on the tissue for a long-lasting lipstick.
---
10

Hide your deep under eye wrinkles
#13 according to our users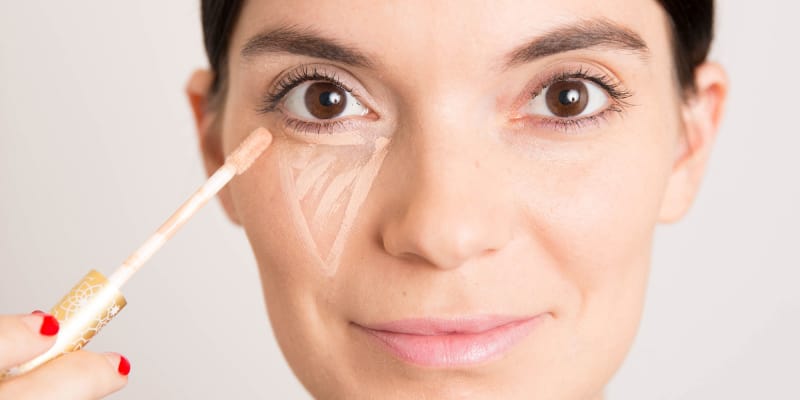 Most women put their concealer with little dots directly under their eyes. This will illuminate your under eye but will leave the rest of your face looking flat. Try tracing triangles under your eyes, starting from under the bottom lashes and extending to the bottom of your cheek.
---
11

Trace your eyebrows with a fork
#5 according to our users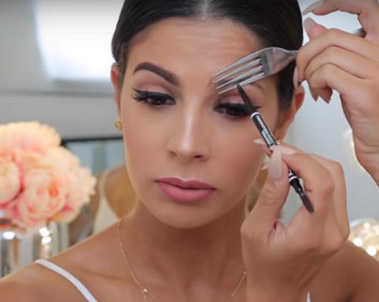 Eyebrows are an important part of your makeup routine. Experts agree that this trick can reproduce the desired flawless hair-like strokes. When you apply makeup on your eyebrows, apply more of the product on the edges of the eyebrows instead of in the middle part to create a fading effect. By placing a fork diagonally on your eyebrow, it will allow you to have a good reference point when you apply your eyebrow makeup.
---
12

Have natural luscious lips
#15 according to our users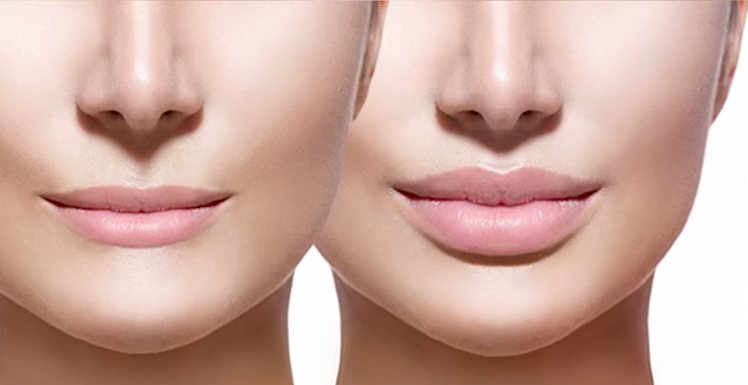 To have natural luscious lips, apply peppermint essential oil to your lips. Apply two drops of the essential oil on a Q-tip and then dab it on your lips so it spread evenly on your lips. You can also add a little bit of peppermint essential oil in your favourite lip gloss.
---
13

Make your own oil absorbing face sheets
#3 according to our users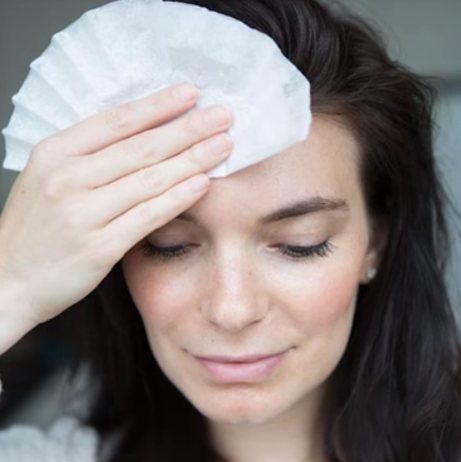 Packs of oil absorbing face sheets can be very expensive and don't contain enough sheets for a month's use. You can replace this product with coffee filters. Take a coffee filter, cut it in the shape you wish and use it to absorb excess oil on your face on hot days.
---
14

Transform a simple eye crayon into a gel liner
#1 according to our users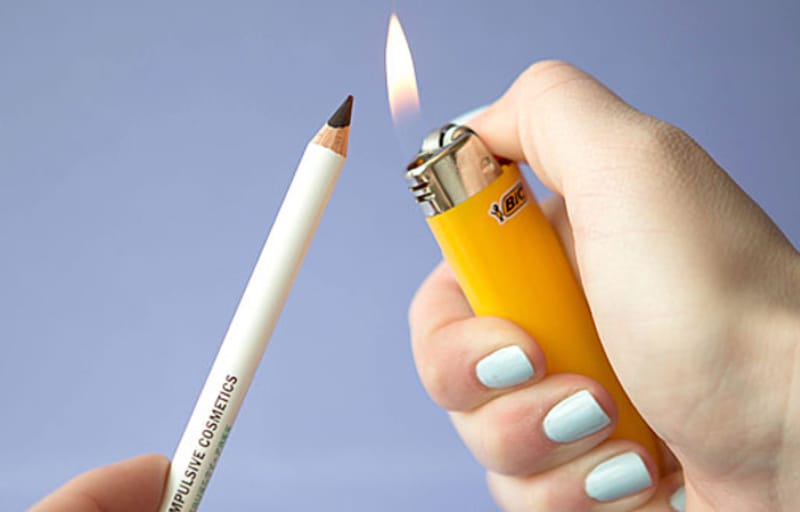 You want delicate and soft lines? Place the tip (the crayon part) of the eyeliner under the flame of a lighter for a few seconds. Wait 15 seconds to let it cool, then apply it gently on your eyelid.
---
15

Take off your nail polish quickly
#9 according to our users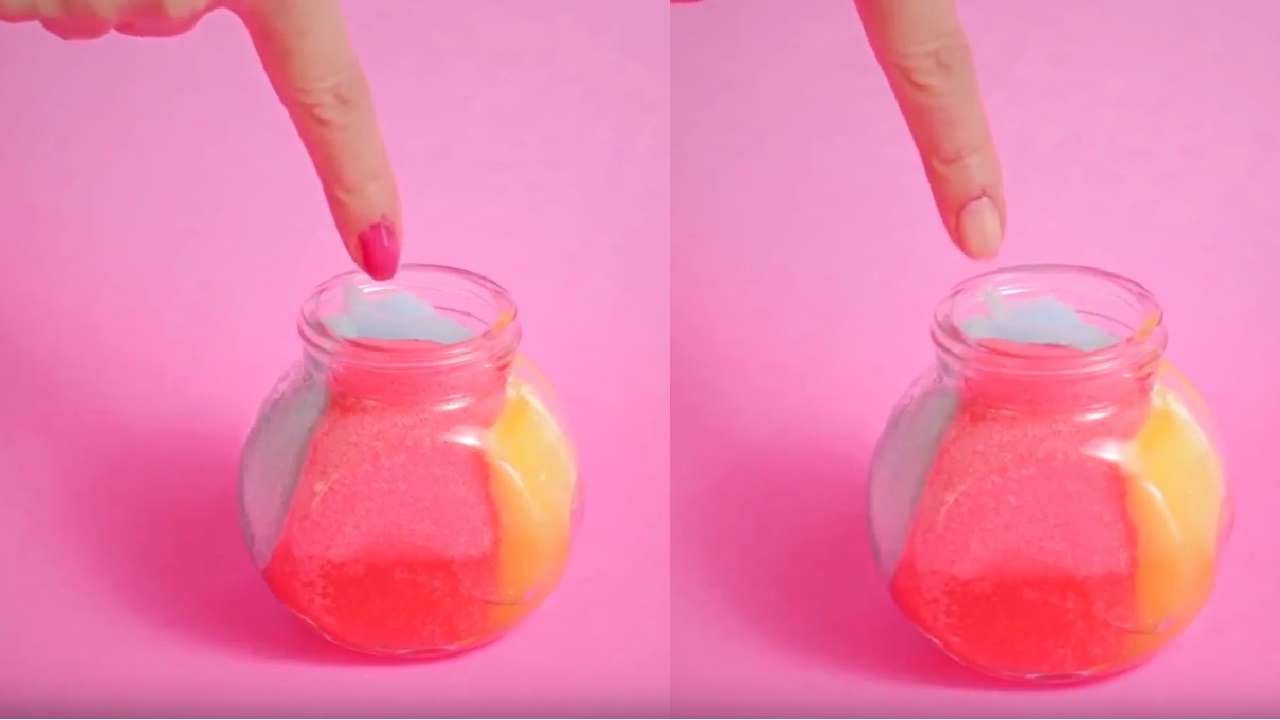 To effectively and effortlessly take off your nail polish, take one to four sponges and place them in a little container. Pour some nail polish remover into the container and when you need to get rid of your nail polish, place your finger around/in the sponges. Your finger will come out free of any nail polish.
---
Sources:
Healthyway
TheTalko
ThebeautyElite
YouTube
NikkieTutorials
Pinterest
10 Life Hacks for Lazy People
---