Some plastic packages are not recyclable, even if we always thought they were
Just because these 10 plastic packages seem recyclable doesn't mean they are. These can even harm the recycling of other materials.
Recycling has not been around for very long but it has become common in most Canadian homes. It is therefore normal that we still have difficulty finding our way through the panoply of codes found on plastic packaging. While many packages are recyclable, many materials are not and we still put them in the recycling bin. Did you know that these materials can ruin your efforts to save the environment by contaminating recycling materials?
1

Avoid recycling candy bags as well as laminated packages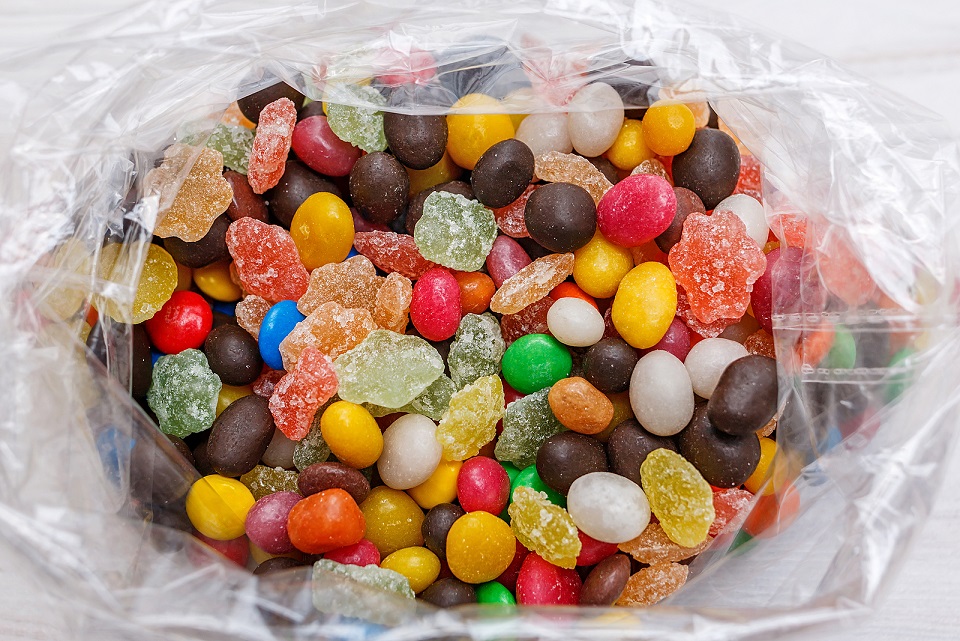 If you have a sweet tooth, know that candy bags, as well as laminated packages, should not go into your recycling bin. Actually, this type of material can even contaminate paper when it is recycled!
---
2

Don't put biodegradable plastic in your recycling bin
You would probably think it is totally normal to put biodegradable plastic in the recycling bin. It is actually a very bad idea. This material, when recycled, crumbles and disintegrates. It can also contaminate the polyethylene terephthalate (PET), a similar material.
---
3

Black plastic is a big nono
Unfortunately, in order to recycle black plastic, it needs to be sorted into the recycling centers. It could be sorted with the help of optic sorting technologies… If only it were possible! It can also be sorted manually. But, for now, this option is too expensive so it can't be done yet. So, this material is not recyclable, at least, for now.
---
4

Don't recycle the plastic sheet that covers water bottles
Even though plastic bottles are recyclable, optic sorting machines still have some difficulty in recognizing the plastic film that covers the bottle which means the bottle can be rejected. This means they are then considered like contaminated materials for the machines. To avoid this annoyance, take off the plastic film around the bottle before placing it in your bin.
---
5

Know that disposal coffee cups are not recyclable
If you enjoy sipping on coffees to go, know that most recycling centres don't accept disposable coffee cups since they are a combination of both plastic and paper.
---
6

Throw out your ointment containers
Since these tubes contain residues as well as aluminum in them, they can contaminate other materials in your recycling bin. The industry is, unfortunately, not able to recycle these for now.
---
7

Coffee pods are not recyclable
Exactly like with disposable coffee cups, coffee pods are composed of many different kinds of materials, which means they can't be recycled.
---
8

Here's what you should know about colourful and opaque polyethylene terephthalate (PET) bottles
The industry strongly encourages you to recycle transparent PET bottles since they can create other objects. These bottles become problematic when they are colourful and opaque PET bottles like energy drinks and shampoo bottles. A surplus of this material can interfere with collecting PET.
---
9

Transparent packages don't go into the recycling bin
Even though these types of packages look similar to PET, these can harm them by contaminating them. It is thus important not to put your transparent pastry and electronic packages in your recycling bin.
---
10

Six-pack plastic rings can't be recycled
To avoid throwing out your six-pack plastic rings, you need to manually separate the cardboard from the plastic. This is a small act you can make that helps the environment!
To conclude, recycling is not that complicated! All you need is a bit of education on the various materials and packaging that exist to know which ones go into the recycling bin or not. You also have to take the time and learn to recycle plastic. A small good deed can sometimes feel superfluous but all these small acts can actually make a difference if everyone does it. Let's protect our environment!
---
Cover photo credit: Alfa Studio | BigStock
---