10 makeup ideas that will be a huge hit this fall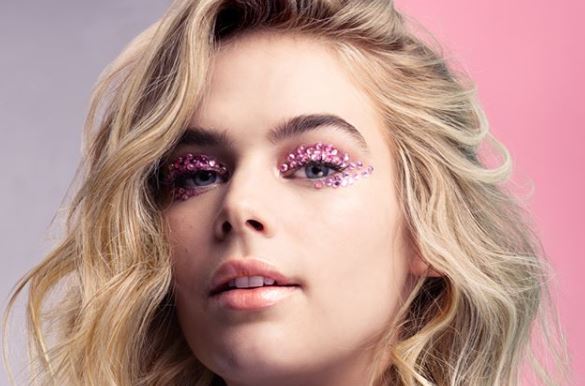 Wondering what the beauty trends are for the new school year? Here is a beauty guide to find some amazing makeup ideas! Happy shopping!
The world of cosmetics is constantly evolving. Proof: we always see new beauty trends during fashion shows that, undeniably, find themselves in fashion and beauty magazines. It can sometimes be challenging to sift through all these trends. To help you during your back to school shopping spree, here is a small beauty guide. You will find some great makeup ideas that will complete your incredible look this fall!
1

Dare the extravagant doe-eyed look
For fall, the doe-eyed look is extravagant! In fact, you can still opt for a classic black eyeliner line but if you're feeling adventurous or even a bit original, you can switch your back eyeliner line for a thick bright orange one.
2

Make your eyes look bigger
A great way to stay on trend all while making your eyes look bigger is to apply some white or very pale eyeshadow in the corner of your eyes. You can also line the inner rim of your lower lid with a flesh coloured eyeliner to make your eyes pop. You will look instantly more awake and you'll have done this without applying tons of makeup or without going on a two-week retreat in the woods to rest.
Violet and fuchsia are two colours that were very popular this year. We have noticed them on fashion accessories as well as on clothes. From now on, you can also wear these colours on your eyelids. Repel fall's gray and rainy days with these colourful hues.
If you like eyeliner, you might be tempted to try this new under eye liner trend. All you need to do is trace some eyeliner or some eyeshadow under your eyes. This will guarantee you an irresistible look. This most fantastic part of this makeup idea is that the underliner line is much easier to trace than a classic cat eye one!
5

Adorn your face with glitter
The glitter look is extremely trendy. You can apply a bit of glitter on your lips or on your eyelids or go for a more intense look and cover part of your cheeks with some of this sparkly stuff. One's thing for sure: you won't go unnoticed!
6

Yes to the monochromatic look
A monochromatic look is not only popular in the fashion world. In fact, this trend is also very present in the cosmetic world, which is why we have included it in our little guide! To join the monochromatic train ride, all you need to do is pick a vibrant colour (royal blue, orange, fuchsia, red) and apply it on your eyelashes, your eyelids or even both if you're feeling adventurous!