Awesome 70s And 80s Celebrity Wedding Photos
1

Tom Hanks And Rita Wilson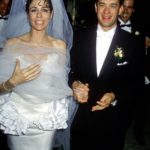 Advertisements
Advertisements
Advertisements
Rita Wilson and Tom Hanks met on the set of the 1988 film Volunteers and married in the same year. They have one of Hollywood's longest and most enduring marriages, having been married for 34 years. That's a lifetime by Hollywood standards.
Wilson's bridal look could not be more 80s. Between the mini skirt to her tendrils of curls, she was rocking the look back then. We especially like her poof of fabric ruffles hugging her hips. That is a look that may never come back in fashion. Of course, Tom Hanks looks timeless in his classic black tuxedo.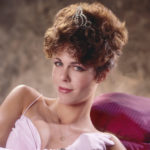 Rita Wilson made a name for herself on television, appearing in classic sitcoms like Happy Days and The Brady Bunch. She met Hanks on the set of Bosom Buddies in 1981.
They remained friends for years and it wasn't until they co-starred in the movie Volunteers that sparks began to fly between them. There was just one problem, Hanks was married at the time. Although, they waited until his marriage ended to begin a romance.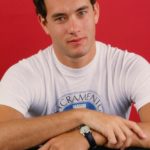 Tom Hanks was married to his college school sweetheart, Samantha Lewes, when he met Wilson. Their marriage ended in 1987 and he and Wilson tied the knot a year later.
He was a well-known actor at the time, starring in blockbuster hits from the 80s like Splash and Big. The couple has two children, Chet and Truman, as well as raising children from his first marriage, Colin and Elizabeth.
2

Tommy Lee And Heather Locklear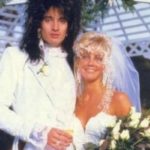 Advertisements
Advertisements
Advertisements
Mötley Crüe's Tommy Lee wed Heather Locklear in 1986. She was just 24 years old when she married the rocker. Unfortunately, their love wouldn't last and they divorced after 7 years of marriage. They had no children together and moved on to different relationships.
While their time together sadly ended, we will forever have this wedding photo in all their 80s glory. We're impressed that his hair is teased even higher than her hair. Although, her cascading beaded wedding veil is a look in itself. This looks like the stuff of dreams during the 1980s.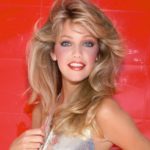 Heather Locklear was America's sweetheart in the 1980s. She burst onto the scene as Sammy Jo Harrington on the popular drama, Dynasty.
She met Tommy Lee backstage at an REO Speedwagon concert. Her marriage to Lee was her first, although she married Bon Jovi's. Richie Sambora in 1994, but they divorced in 2007.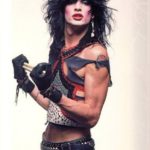 Tommy Lee found fame as the drummer of Mötley Crüe. Sadly, his bad-boy image played out during his marriage to Locklear, leading eventually to their divorce. Regardless, he had been married once before to model Elaine Bergen for a mere 30 days.
After splitting with Locklear, Lee was briefly engaged to model Bobbi Brown. He quickly broke off the engagement and married Pamela Anderson after knowing each other for only 96 hours. They divorced in 1995 after 3 years of marriage.
3

Elton John And Renate Blauel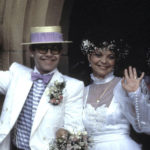 Advertisements
Advertisements
Advertisements
Elton John married Renate Blauel, a German recording engineer, in 1984. They divorced after 4 years together when John came out as a member of the LGBT community. Renata escaped the spotlight, and he later married his longtime boyfriend, David Furnish, in 2014.
Looking back, it's fun to see John dressed in his 1980s regalia, complete with signature oversized sunglasses. The purple and white striped shirt coupled with a straw hat was a look he made all his own. Blauel's dress was very en vogue at the time. From the baby's breath crown to her lace see-through collar, which was all the rage.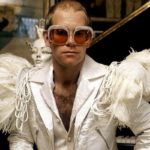 He met Renate Blauel in 1983 in London while he was recording the album Too Low for Zero. Blauel was a sound engineer who quickly became part of his entourage, even going on the Australian leg of his tour for the album in 1983.
He proposed, and they were married 4 days later. The marriage was doomed, as John would later come out as homosexual.
Renate Blauel stepped out of the limelight after the divorce, although she spoke with People magazine shortly after the split, saying they "genuinely intend to remain best of friends".
She launched legal action against John in 2020 after he disclosed personal facts about their marriage in his biography Me, and the biopic film Rocketman, despite signing a privacy agreement.
4

Janet Jackson And James DeBarge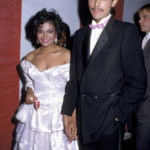 Advertisements
Advertisements
Advertisements
Janet Jackson secretly wed James DeBarge in 1984. Their marriage was annulled a year later. Jackson blamed some of his personal problems for making him an absent husband, and the two went their separate ways. Despite the fact that their marriage ended in divorce, this totally awesome 80s wedding photo will never fade.
Her lavender corseted dress was so cool at the time the photograph was taken. The tiered skirt made an appearance on many prom dresses back then. We can't get over DeBarge's slicked-back hair and smooth mustache. He looked like quite the lady's man.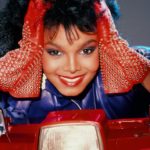 Janet Jackson's first big single was the 1989 song "Miss You Much," which hit number 1 on the Billboard charts. She met James Dupree on the set of the dance show Soul Train. The couple eloped, and it was the first marriage for Jackson.
She later went on to have a decade-long relationship with Jermaine Dupree and two failed marriages. She has one son, Eissa Al Mana, with her third ex-husband, Wissam Al Mana.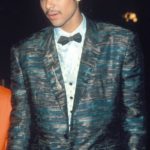 James DeBarge was best known for being an R&B singer alongside his family in the group DeBarge. They had a few hit songs in the 1980s such as "Rhythm of the Night," and "All This Love".
His bad-boy tendencies led to the demise of his marriage to Jackson. He never married again after their split. He spent time in jail in 2012 after being charged with various charges. He was released in 2015.
5

Sylvester Stallone And Brigitte Nielsen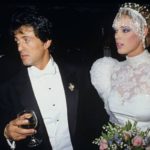 Advertisements
Advertisements
Advertisements
Sylvester Stallone and Brigitte Nielsen were the talk of the town in Hollywood. The magnificent duo was often on the cover of tabloid magazines. They married in 1985, but went their separate ways when they divorced after just 2 years. They had no children together, so it was a clean break.
Talking about high glamour, Nielsen's wedding look had all the glitz you'd imagine for a superstar. The beaded headdress, the puffy sleeves, the sweetheart neckline—it's almost too much to handle. This woman did 80s bridal fashion right! Stallone was looking sly as ever in his black tuxedo, of course.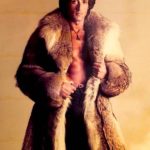 Sylvester Stallone was a mega-star in the 1980s, starring in blockbuster films like Rocky and Rambo. He married actress and writer Sasha Czack in 1975, but the couple divorced in 1985.
Soon after, the actor married model Brigitte Nielson a few months after meeting her. Their marriage ended in 1987. He went on to marry his current wife, Jennifer Flavin, in 1997, and they're still going strong.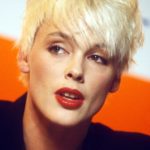 Brigitte Nielsen starred in the huge hit Rocky IV in 1985. She's been married 5 times, but it was her marriage to Sylvester Stallone that gained her the most attention.
Tabloids accused her of being a gold digger, but she later opened up on Oprah: Where Are They Now?, "The biggest misconception, while I was with Sylvester, was the fact that everybody thought I married him because of money. They didn't understand that he begged me to marry. He begged me," she revealed.
6

David Hasselhoff And Catherine Hickland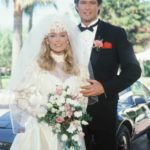 Advertisements
Advertisements
Advertisements
David Hasselhoff married actress Catherine Hickland in 1984. Her best-known role was playing Lindsay Rappaport on the ABC series One Life To Live for twelve years. Unfortunately, her soap opera career lasted longer than her marriage because the two divorced after only 5 years.
Yet, their wedding photo takes us back to the 80s in a big way. From the huge puffy sleeves on her gown to the details in her veil, this look was in style at the time. Hasselhoff kept it classy in a black tuxedo. We just have to ask, is that the car from Knight Rider behind them?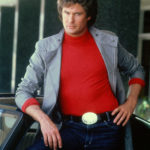 David Hasselhoff became a household name in the 1980s thanks to the character he played, Micheal Knight, on the popular television show Knight Rider.
After his marriage to Catherine Hickland fell apart, he married Pamela Bach in 1989 and they were married for 17 years before ending in a bitter divorce. They have two daughters, Taylor and Hayley. He's now married to Hayley Roberts, who he wed in 2018.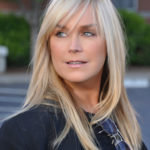 Besides being known for her role on the ABC series One Life To Live, Catherine Hickland is also a successful female hypnotherapist and performs over a hundred shows a year. She's also an author and public speaker.
After divorcing Hasselhoff, she wed Michael E. Knight in 1992 until they divorced the same year. She's now married to director Todd Fisher, with who she tied the knot in 2012.
7

Burt Reynolds And Loni Anderson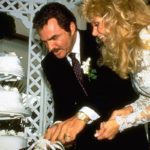 Advertisements
Advertisements
Advertisements
We can't talk about 80s celebrity couples and not mention Burt Reynolds and Loni Anderson. They were one of the most talked-about duos at the time they wed in 1988. After adopting their son, Quinton, they divorced in 1993. Sadly, Reynolds passed away in 2018.
Anderson's heavily teased 80s hair in this picture was a sign of the times, along with her lace sleeve bridal gown. It didn't get much hotter than these two. We love how Reynold bucked tradition and went for a necktie as opposed to a bow tie. Honestly, we're still not over the fact that these two broke up.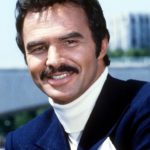 Burt Reynolds starred in huge hits in the 9180s like Smoky and the Bandit and Cannonball Run. Yet, it was his role in the 1983 action-comedy Stroker Ace that allows him to meet his second wife, Loni Anderson.
He had previously been married to English actress Judy Carne from 1963 to 1965. Yet, his divorce from Anderson ended up being one of the longest and most tumultuous divorces in history.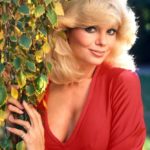 Loni Anderson is best known for her role as Jennifer Marlowe on the popular 1980s sitcom WKRP in Cincinnati. She's been married four times, but most famously made life very difficult for Burt Reynolds.
They indeed became embroiled in a 22-year divorce battle that was eventually finalized in 2015. She wed American folksinger Bob Flick in 2008 and is still married to him to this day.
8

Ozzy And Sharon Osbourne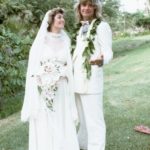 Advertisements
Advertisements
Advertisements
Ozzy and Sharon Osbourne met through her father, Don Arden, who was Ozzy's agent at the time. They got married in 1982 and have been together all this time. They have three children, Aimee, Jack, and Kelly. They've had some bumps in the road but manage to stay strong.
We must admit they both look pretty tame in their wedding photo, considering the fact that Ozzy is the self-proclaimed "Prince of Darkness". You'd think they would have dressed edgier than this. Although, check out how adoringly Sharon was looking at him on their wedding day. No wonder these two are still together.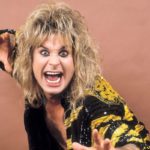 Ozzy Osbourne found fame as the lead singer for the metal band Black Sabbath, whose first huge single was the 1980 song "Crazy Train".
He had been married once before to Thelma Riley, from 1971 to 1982. They have three children together: Elliot, Jessica, and Louis. Yet, it's his marriage to his current wife, Sharon Osbourne, that continues to defy the odds.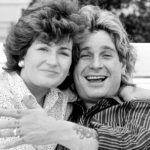 Sharon Osbourne has been given many opportunities to question her marriage to Ozzy Osbourne, as scandals have followed them over the years. From abuse allegations to cheating rumors, he doesn't have the best track record.
Despite his infidelity and a 2016 split, the couple has weathered the storm and are still married. They renewed their wedding vows in May of 2017. Osbourne told Hello! magazine, "Sharon and I have been through so much, and this honestly feels like a new beginning."
9

Lee Majors And Farrah Fawcett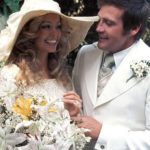 Advertisements
Advertisements
Advertisements
Farrah Fawcett was the "it girl" in the 1970s and Lee Majors was a big deal himself. Both of them had successful acting careers, so it made headlines when they married in 1973 at the Los Angeles Hotel Bel-Air. Sadly, they divorced in 1982.
Every bride in the 1970s loved Fawcett's feathered hair, and we like the addition of a big floppy hat on her wedding day. The lace gown is a classic look as well. Major's suit is also very 70s with the wide lapel and funky neck-tie. This was the height of fashion at the time their wedding unfolded.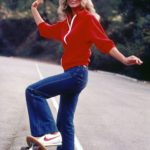 Farrah Fawcett graced television screens in the series Charlie's Angels in 1983. Although she was on the show for only one season, she made her mark in pop culture history as an actress and model.
She met Lee Majors through her publicists and dated for several years before tying the knot in 1973. She cheated on Majors with her long-time friend turned lover Ryan O'Neal, and the marriage crumbled. Fawcett and O'Neal never married but were together for decades.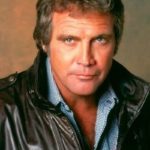 Lee Majors was a huge action star in the 1970s and 80s, but his biggest role came when he starred in the series The Six Million Dollar Man. He's been married 4 times over his lifetime. He wed Kathy Robinson in 1961 and divorced her in 1964.
Majors then married Farrah Fawcett until their split in 1982. His third marriage was to Karen Valez from 1988 to 1994. Finally, he married Faith Majors in 2002 and they are still married 20 years later. He has 4 children, Dane, Nikki, Trey, and Lee Majors II.
10

Arnold Schwarzenegger And Maria Shriver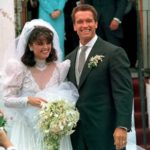 Advertisements
Advertisements
Advertisements
Arnold Schwarzenegger ruled the 80s with his wife, Maria Shriver, by his side. The couple married in 1986 and had four children, Katherine, Patrick, Christina, and Christopher. News broke that Schwarzenegger had a child out of wedlock with their housekeeper 14 years earlier. The couple divorced in 2011.
However, this wedding photograph is filled with 80s bridal nostalgia. From her high lace collar to the totally 80s bangs, Shriver's look was super classy at the time. It's too bad these two had to go their separate ways because they had been married for 25 years.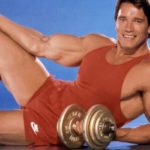 Arnold Schwarzenegger made a name for himself as a bodybuilder, but broke into Hollywood when he played Conan in the 1982 movie Conan the Barbarian. The actor met Maria Shriver at the Robert F. Kennedy Tennis Tournament in August 1977.
Things started off rocky as he cheated on her with his Red Sonja co-star, Brigitte Nielson. Despite his infidelity, Shriver married him in 1986. His cheating ways would continue well into their marriage, eventually leading to them splitting up in 2011.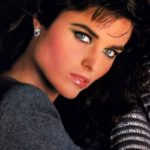 Maria Shriver is a journalist and a member of the Kennedy family. After discovering that Arnold Schwarzenegger had a love-child with a former maid, the couple released a statement to The Los Angeles Times.
This statement said, "After a great deal of thought, reflection, discussion, and prayer, we came to this decision together. At this time, we are living apart while we work on the future of our relationship. We are continuing to parent our four children together." Their divorce was finalized 10 years later, in 2021.
11

Emma Thompson And Kenneth Branagh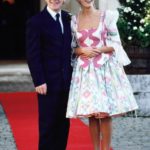 Advertisements
Advertisements
Advertisements
Emma Thompson and Kenneth Branagh seemed like a match made in heaven. They married in 1989 and looked to be a Hollywood "it" couple. However, they were only married for six years when they divorced in 1995, following Branagh's affair with the actress Helena Bonham Carter.
We'd be remiss if we didn't comment on their epic 80s wedding photo. Thompson completely bucked convention and went for a non-traditional dress. From the short skirt to the bold fabric, this is a very late 80s look. The frilly hat atop her head is the icing on the cake. Kudos to her for being so bold.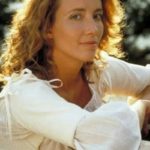 Emma Thompson got her big break when she starred in The Tall Guy opposite Jeff Goldblum. She met Kenneth Branagh at a poetry reading on a boat in France. While things started out romantically, Thompson's heart would be broken by his infidelity.
They're now friends, and as she later told the Sunday Times, his affair was "all blood under the bridge." The three actors even appeared in the same film, Harry Potter and the Prisoner of Azkaban, in 2004.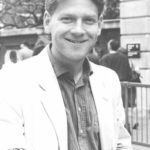 Kenneth Branagh has solidified himself as a serious actor and has a penchant for performing Shakespeare and other plays. He met Helena Bonham Carter when they starred as love interests in Mary Shelley's Frankenstein.
The two had an affair that destroyed his marriage to Emma Thompson. They dated for 5 years before splitting in 1989. He's since moved on and has been married to director Lindsay Brunnock since 2011.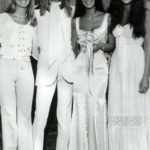 Advertisements
Advertisements
Advertisements
Cher's second marriage took place in 1975 when she married musician Gregg Allman, just days after she had divorced her first husband, Sonny Bono. Cher and Allman's marriage last a mere 10 days before Cher filed for divorce due to his substance abuse issues.
He talked her into coming back, and they remained married until 1979, when they finally split for good. They share a son, Elijah. We think their wedding photo captures the essence of the 70s free spirit perfectly. From her toned-down bridal gown to his long hippy hair, they took flower power to the next level.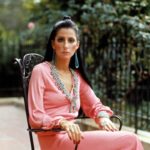 Cher made her way into the hearts of America in the 1970s when she starred in the variety show "The Sonny and Cher Comedy Hour" with her first husband, Sonny Bono. They were together for 13 years and married for 5 before they officially divorced in 1975.
She met Gregg Allman backstage after one of his concerts, and sparks flew between them. They would go on to have a very troubled marriage, and his bad behavior eventually forced her to divorce him.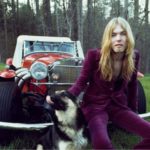 Gregg Allman was most known for performing in the Allman Brothers Band. He passed away due to complications of liver cancer in 2017, and despite their rocky marriage, Cher attended his funeral.
She posted a tribute to her ex-husband on Twitter, saying, "Final goodbye to a Musical Genius🕊He was, sweet, shy, Loving, man, AND a mystery to all of us at times. He had demons & he fought them. We 💖'd Him"
13

Rod Stewart And Alana Collins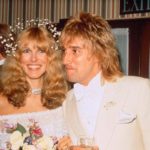 Advertisements
Advertisements
Advertisements
Alana Hamilton and Rod Stewart married in 1979. Despite having two children, Kimberly and Sean Stewart, their marriage ended in divorce in 1985. Stewart has a total of 8 children with 5 women and was married to 3 of them.
Yet, this wedding photo will always stand out as the most 70s picture ever. From her off-the-shoulder lacy number to the baby's breath tucked in her hair, she embraced 70s bridal fashion to the fullest. Of course, Stewart wore his signature spiked mullet, which is the hairstyle he continues to wear to this day.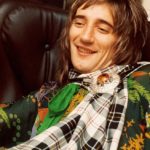 Rod Stewart was a huge rockstar in the 70s and 80s. His first number one hit was the song "You Wear It Well" and he went on to have several other chart-topping singles. He met his first wife, Alana Hamilton, while she was modeling in Los Angeles. They were together for 5 years before divorcing.
Stewart told People magazine about his first marriage, "When I told my dad I was getting married, he said, 'You're far too young,'" he recalled. "He was right. I still had a lot of living, partying, drinking, and sh**ing to do."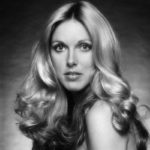 Alana Collins was a model who was married to actor George Hamilton from 1972 to 1976. While she was wed to Rod Stewart for 6 years, she has remained close to her first husband over the years.
Despite being divorced decades ago, the duo remain close and even had a daytime talk show together in the 90s. She also has a great relationship with Stewart since they have two children together, and often shares pics of family celebrations on social media.
14

Diana Ross And Arne Næss Jr.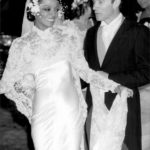 Advertisements
Advertisements
Advertisements
Diana Ross is a powerhouse diva who married twice in her lifetime. This pic is from her second marriage to Arne Næss Jr. in 1986. They had two sons, Ross and Evan. The couple divorced in 2000 and Næss passed away in 2004 in an unfortunate rock climbing accident.
For their wedding, Ross wore an elegant ensemble complete with a tiara and lace overlay. She also tucked baby's breath into her hair, which was very popular in the 80s. Despite the fact that their marriage didn't last, both of them look so happy and excited in this photograph.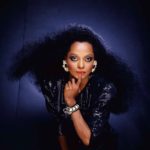 Diana Ross first found fame in the 1960s as the lead singer of the group The Supremes. She launched a successful solo career in the 70s and her first number one song was "Ain't No Mountain High Enough" from her self-titled debut album.
She wed her first husband, Robert Ellis Silberstein, in 1971 and they divorced in 1977. The singer met Arne Næss Jr. on a beach in Barbados in 1985 and they married a year later. After their divorce, Ross said on The Oprah Winfrey Show that Næss was the love of her life.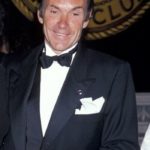 Arne Næss Jr. was a Norwegian billionaire who married his first wife, Filippa Kumlin D'Orey, in 1966. They had 5 children before divorcing in 1982. He was the second husband of Diana Ross until they split up.
He famously broke up with her during a 1999 interview without telling her first. As a mountain climber, he had a passion for leading climbing expeditions, which would eventually take his life.
15

Jaclyn Smith And Dennis Cole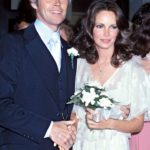 Advertisements
Advertisements
Advertisements
Jaclyn Smith and Dennis Cole wed in 1978 and were only married for 3 years until they divorced in 1981. Smith has been married 4 times over her life, but her wedding to Cole gave us this iconic 70s bridal photo.
She was well-known for starring in the popular series Charlie's Angels at the time, and she certainly captured the attention of fans with her signature long, wavy hair. We love that her wedding dress looks almost like a silky nightgown. This was quite a chic look in 1978, and Smith pulled it off effortlessly.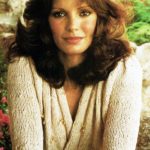 Jaclyn Smith met Dennis Cole on the set of Charlie's Angels when he was a guest star on the show. They dated for 19 months before getting married and it was the second marriage for Smith. She was previously wed to Roger Davis from 1968 to 1975.
After divorcing Cole, she tied the knot with Anthony B. Richmond and they were together from 1981 to 1989. She's currently married to her fourth husband, Brad Allen, and has been since 1997. It seems like the fourth time might just be the charm.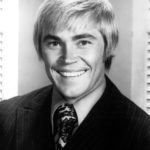 Dennis Cole was a fixture on television in the 1960s and 70s. He was most known for starring in the show Felony Squad. He was married 3 times in his life, Jaclyn Smith being his second wife. He went on to marry Marjorie Fitz in 2004, and they were married for 4 years before splitting up.
He became an activist when his son was murdered, and he began campaigning for less violence on television. Cole continued to perform on cruise ships until he passed away in 2009.
16

Kevin Bacon And Kyra Sedgwick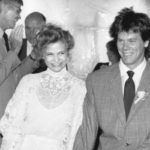 Advertisements
Advertisements
Advertisements
Kevin Bacon and Kyra Sedgwick are another celebrity couple that has stood the test of time. The actors fell in love in 1988 on the set of the play Lemon Sky. They married in the same year and have been going strong ever since. They have two kids together, Sosie and Travis.
When it came to Sedgwick's bridal look, she went for the classic Gibson girl look, complete with a high collar lace gown and a loose updo. Honestly, though, they look so blissfully happy in their wedding photo that it almost doesn't matter what they wore on their wedding day.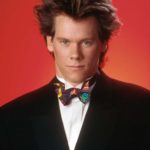 Kevin Bacon began acting as a teenager but really hit it big when he starred in the movie Footloose in 1984. If anyone in Hollywood knows how to keep the romance alive in a marriage, it's Bacon.
He and Kyra Sedgwick have beat the odds and have been married for over 30 years, which is an eternity by Hollywood standards. When asked what their secret was, Bacon once said: "The secret to a happy partnership? Keep the fights clean and the s*x dirty."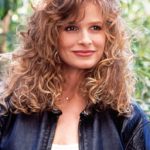 Kyra Sedgwick is most known for her role in the television series The Closer. Before landing that role, she starred in films in the 90s like Singles and Phenomenon. She's been a fixture on red carpets with Bacon over the course of their marriage.
She opened up to Good Housekeeping about what she loves best about being married to Bacon for so long, revealing, "I don't know how he does it, but he always makes me feel like I'm the most beautiful woman in the room—the only girl in the room," she said.
17

Bruce Willis And Demi Moore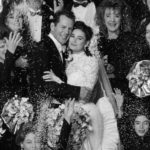 Advertisements
Advertisements
Advertisements
Perhaps one of the most iconic 80s power couples was Demi Moore and Bruce Willis. These Hollywood megastars were married in 1987. They had a star-studding ceremony and none other than Little Richard presided over the proceedings.
The couple had three daughters, Rumer, Scout, and Tallulah. Unfortunately, they were only married for 13 years until they filed for divorce. Looking back at their wedding photo, it looked to be such a happy day. Moore wore a very 80s wedding gown, complete with ruffles cascading down the back of her dress. Willis wore a classic black tuxedo and a white bow tie.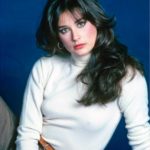 Demi Moore came into the Hollywood scene in the 80s starring in films like St. Elmo's Fire and About Last Night. She continued to dominate movies in the 90s in Ghost and Indecent Proposal. Her love life has been rocky, to say the least.
After divorcing Bruce Willis, she went on to marry Ashton Kutcher, who was much younger than her. They divorced in 2013 after Kutcher cheated on her. While she and Kutcher are not on speaking terms, Moore is close with Willis since they share children together.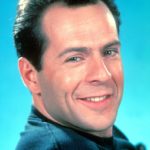 Bruce Willis solidified himself as an action star with films like Die Hard and The Fifth Element. He continued acting for decades but recently retired from the big screen after being diagnosed with the language disorder, aphasia.
After divorcing Demi Moore, he went on to marry Emma Heming Willis. They share two daughters, Evelyn and Mable. Although he and Moore have done an amazing job blending their family and she is sticking by him through his diagnosis.
18

Diana, Princess Of Wales And Prince Charles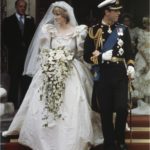 Advertisements
Advertisements
Advertisements
The most memorable wedding from the 80s was when Prince Charles married Princess Diana in 1981 during an over-the-top royal ceremony. They had two sons together, Prince Harry and Prince William. Their relationship was filled with scandals and cheating rumors until they divorced in 1996. In a tragic turn, Diana passed away in 1997 in a fatal car crash.
Yet, these priceless photos take us back to the royal nuptials, where the Princess of Wales wore a 25-foot train and was wrapped in taffeta and ruffles. Her amazing bridal look captured the attention of the world.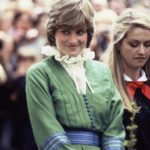 Princess Diana was just 16 years old when she met Prince Charles in 1977. They were introduced at her family estate and despite him being 29 at the time, a romance blossomed between them. Their marriage soon took a downward turn due to their incompatibility and his extramarital affairs.
After a very public divorce that often made tabloid headlines, Diana moved on with film producer Dodi Fayed. Sadly, they both perished in a car accident while trying to outrun the paparazzi in Paris. The entire world mourned her passing.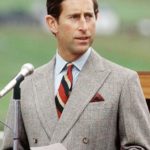 After a brief engagement, Prince Charles married Princess Diana, despite their 12-year age difference. In the end, he never got over his love for Camilla Parker Bowles, who the Queen did not approve of. That didn't stop them from having an affair.
An intimate phone call between them was leaked to the press in 1993, causing an upheaval in both of their marriages. He finally wed Bowles in a quiet civil service in 2005, since they both had been divorced. They are still married to this day.
19

Mick And Bianca Jagger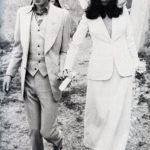 Advertisements
Advertisements
Advertisements
Mick Jagger married Bianca Perez-Mora Macias in 1971. She took his name and famously became known as Bianca Jagger. They were married for 7 years until they divorced in 1978. Bianca cited infidelity as the basis for divorce.
Their wedding looks were quintessential 1970s, a time when fashion was bold and the collars were large. Her plunging white bridal jacket, coupled with a long skirt, was so contemporary at the time. Who doesn't love her white floppy hat? Mick was looking rather dapper himself in a three-piece suit over tennis shoes. This entire look is quite a mood.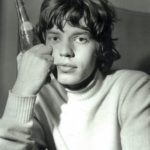 Mick Jagger met Bianca Jagger at a party after a Rolling Stones concert in 1970. They married less than a year later, while she was 4 months pregnant at the time. After their divorce, Jagger moved on with model Jerry Hall.
He married Hall in a ceremony in Bali in 1990, but it wasn't legally binding. They have four children, Elizabeth, James, Georgia May, and Gabriel. The duo split up in 1999. This means that Bianca was Jagger's one and only legal wife.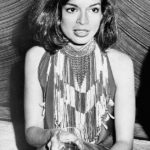 Bianca Jagger is a model and social rights activist. Her marriage to Mick Jagger didn't start out that great. According to Honey Nine, she refused to sign a 28-page pre-nuptial agreement before the ceremony.
She famously retired to the honeymoon suite alone while Jagger continued to party into the early hours of the morning at their wedding reception. She later told the New York Daily News: "My marriage was over on the wedding day."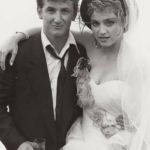 Advertisements
Advertisements
Advertisements
Madonna and Sean Penn were the epitome of an 80s superstar couple. They were married on the "Queen of Pop's" 27th birthday in 1985. They had a bit of an on-again, off-again marriage when Madonna requested divorce but changed her mind. She filed the papers again, and they separated in 1989.
Looking back on their wedding photo is like peering into a time capsule from the 1980s. Her black hat and single dangling earring were such signature looks for her. Along with the strapless wedding gown that echoed her "Like A Virgin" performance at the 1984 MTV Video Music Awards.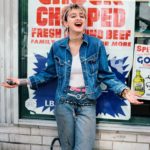 Madonna stole the stage in the 1980s with her first single "Like A Virgin," which hit number one on the charts. She met Sean Penn when he visited the set of her video for the song "Material Girl" and the two hit it off.
It was love at first sight, and they would be married just 6 months later. Despite the fact that they split up, the two remain friends. When asked during a 1991 documentary who the love of her life was, Madonna whispered "Sean".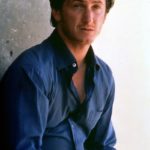 Sean Penn made his acting debut in the film Taps and went on to become a Hollywood heavy-hitter, winning 2 Oscars for his work in the films Mystic River and Milk.
While he and Madonna may no longer be a couple, he's been outspoken about his affection for her. Penn even attended a few nights of her Rebel Hearts tour, proving that things remain friendly between the exes. He opened up about Madonna on The Late Show with Stephen Colbert, saying, "I love my first wife very much."
21

Don Johnson And Melanie Griffith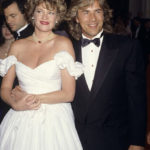 Advertisements
Advertisements
Advertisements
Don Johnson and Melanie Griffith met in 1971 on the set of the film The Harrad Experiment, released in 1973. Melanie was then only 14 years old, while Don was 22. Their relationship was tumultuous, starting to date in 1971 and separated after a few years, finally meeting again in 1976 and getting married, divorcing in 1977. The couple married again in 1989, but divorced, for good this time, in 1994.
Despite their rocky relationship, Don and Melanie look very happy in this photo from their 1989 wedding, each proudly sporting a typical late 80s haircut and outfit with a smile on their face. They look radiant!
22

Wayne Gretzky And Janet Jones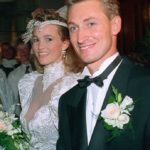 Advertisements
Advertisements
Advertisements
Edmonton Oilers' hockey star Wayne Gretzky married American actress Janet Jones, best known for her roles in The Flamingo Kid (1984), A Chorus Line (1985), American Anthem (1986) and Police Academy 5: Assignment: Miami Beach (1988) on July 16, 1988.
More than 700 friends watched the newlyweds parade around in their finest attire that day. While Gretzky wore a classic suit, his wife wore a dress with lots of detail and a plunging net neckline. They look so happy!
23

Tatum O'Neal And John McEnroe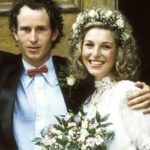 Advertisements
Advertisements
Advertisements
John McEnroe was a tennis champ in the 80s who was known for having a quick temper. He married Academy Award-winning actress Tatum O'Neal in 1986 after they had been dating for two years. They have three children, Kevin, Sean, and Emily. Their marriage lasted 6 years until they divorced in 1994.
One look at their wedding photo and it's obvious that these two were married in the 1980s. From the halo of baby's breath and flowers in O'Neal's hair to McEnroe's slim bow tie, they hit many wedding trends that were seen often at the time.
24

Olivia Newton-John And Matt Lattanzi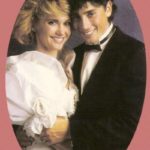 Advertisements
Advertisements
Advertisements
Olivia Newton-John was one of the hottest actresses and singers in the 1980s. She met her first husband, Matt Lattanzi, when they both were in the film Xanadu. The movie may have been panned by critics, but the couple found love on the set and married in 1984. They share a daughter, Chloe. Unfortunately, they divorced in 1995.
Yet, they look so young and blissful in their wedding photo. Newton-John captured many of the fads from the era with the puffy sleeves on her gown and the over-worked bangs, which were such popular looks at the time.
25

Joan Collins And Peter Holm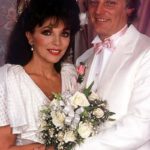 Advertisements
Advertisements
Advertisements
Joan Collins is famously known for playing Alexis Colby in the drama Dynasty. She's also known for being married five times in her life, and this wedding photo is from her fourth wedding to the famous pop singer, Peter Holm, in 1985.
Their marriage only lasted 3 years when they split in 1987 and the exes went through a nasty public divorce that made tabloid headlines. However, her wedding look is too good to pass up. From the butterfly sleeves on her gown to her totally 80s hairstyle, Collins' bridal style was high glam. We love Colby's pink satin bowtie, which was a bold choice.
26

Billy Joel And Christie Brinkley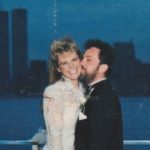 Advertisements
Advertisements
Advertisements
Billy Joel featured supermodel Christie Brinkley in the music video for his hit song "Uptown Girl," which he wrote about her. The two were an item at the time and wed in 1985. They have a daughter, Alexa Rae. The marriage crumbled due to Joel's grueling tour schedule, and they divorced in 1993.
Breaking down Brinkley's look from their big day, we can't get over the teased bangs. She probably used an entire can of Aquanet hairspray to get them to stand up like that. Not to mention the lace sleeves and collar of her wedding gown, which were seen in all the bridal magazines in 1985.
27

Dorothy Hamill And Dean Paul Martin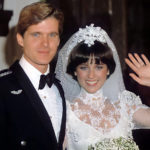 Advertisements
Advertisements
Advertisements
Dorothy Hamill became an American hero for taking home the gold medal for women's figure skating at the 1976 Winter Olympics. She married singer and actor Dean Paul Martin in 1982. Unfortunately, the marriage only lasted 2 years before they split in 1984.
Hamill's gown encapsulated what fashion was all about in the 1980s. The high neck collar, puffy sleeves, and matching veil were in high demand with brides during that era. We can't leave out her signature wedge hairstyle, which so many women copied at the height of her popularity. She will forever be an icon in our eyes.
28

John Denver And Cassandra Delaney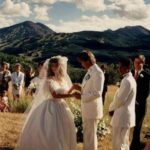 Advertisements
Advertisements
Advertisements
John Denver's first big hit was the song "Take Me Home Country Roads" in 1971. So, it's no surprise that his wedding took place in the mountains near his home in Aspen, Colorado. He married actress Cassandra Delaney in 1988. They had one daughter, Jesse Belle, before divorcing in 1993.
Their photo captured a bridal silhouette that was all the rage when their wedding took place, which was the ballgown skirt. Many brides walked down the aisle with huge wedding skirts surrounding them. We also have to mention Denver's white tuxedo, because it was popular for the bride and groom to match.
29

Judi Dench And Michael Williams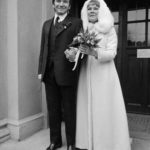 Advertisements
Advertisements
Advertisements
Judi Dench married actor Michael Williams in 1971. They had one daughter together, named Finty. They remained together until he passed away in 2001. The actress never wed again, but has been dating conservationist David Mills since 2010.
We have to take a moment to celebrate Dench's winter wedding cape. It doesn't get much more glamorous than a floor-length coat with a fur-lined hood. Her husband looked rather dapper himself in a black three-piece suit. These two made quite the stylish couple on their wedding day, opting for looks that weren't too common during the time of their nuptials.
30

Keith Richards And Patti Hensen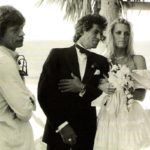 Advertisements
Advertisements
Advertisements
Keith Richards, of the band The Rolling Stones, first laid eyes on his wife, model Patti Hensen, on the dance floor at the popular dance club Studio 54. They married at a beach wedding in 1983 and remained together to this day, which is quite impressive, considering he's a huge rock star.
Hensen's bridal look was casual, which was perfect for getting married by the ocean. Her tiered skirt looked more like prom dresses did in the 80s and her tousled hair appeared like it took little effort. Her off-the-shoulder gown was so in style when they got hitched.
31

Karen Carpenter And Thomas Burris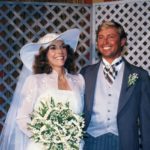 Advertisements
Advertisements
Advertisements
Karen Carpenter is most known for being in the band The Carpenters with her brother, Richard Carpenter. She married real estate developer Thomas Burris at The Beverly Hills Hotel in 1980. They divorced in 1982 and she would tragically pass away a year later due to complications from an eating disorder.
It's nice to see her looking so happy in their wedding photo. She chose to wear a white hat instead of the traditional wedding veil. Another item that set her wedding look apart was the sheer beaded jacket she wore over her gown, a style she made all her own.
32

Samuel L. Jackson And LaTanya Richardson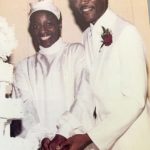 Advertisements
Advertisements
Advertisements
Samuel L. Jackson met his wife, LaTanya Richardson, at Spelman College in 1974. They tied the knot in 1980 and share a daughter, Zoe. The couple has been married for over 40 years and is still going strong, making them an exception by Hollywood's standards.
We love how happy and in love they appear to be in their wedding photo. Jackson looked sharp in a white tuxedo and Richardson opted for a modest wedding gown and white hat. There's a simplicity to their wedding style that we can appreciate, considering they skipped the flashy style that was so popular at the time.
33

Julia Louis-Dreyfus And Brad Hall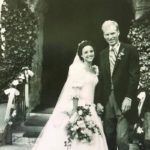 Advertisements
Advertisements
Advertisements
Julia Louis-Dreyfus met Brad Hall in college when they both attended Northwestern University in Evanston, Illinois. They both also starred on SNL from 1982 to 1984. They married in 1987 and have two sons, Charlie and Henry.
She went for a completely traditional look for her wedding, opting for a full ballgown silhouette, long train, and so many folds of fabric. She's another celeb who rocked puffy sleeves on her wedding dress, which isn't surprising because that style dominated bridal looks in the 1980s. Hall wore a black tuxedo jacket with a striped tie, which was a stylish choice.
34

Faye Dunaway And Peter Wolf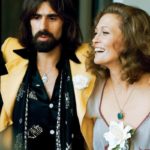 Advertisements
Advertisements
Advertisements
Faye Dunaway And Peter Wolf were introduced by a mutual friend in San Francisco in 1972. She was a well-known actress, and he was the lead singer for The J. Geils Band. They dated for 2 years until getting married in 1974. Unfortunately, their busy work schedule got in the way and they divorced in 1978.
These two win the award for the most original wedding look. Dunaway wore a flowy floral dress. Wolf's scruffy hair and yellow suit looked totally appropriate for a rock star. They appear to be in love in their wedding photo. Too bad it wasn't in the cards for them.
35

Stevie Wonder And Syreeta Wright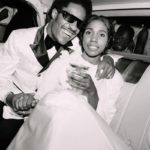 Advertisements
Advertisements
Advertisements
Stevie Wonder is a living legend known for hit songs like "I Just Called To Say I Love You" and "Superstition". He's been married three times in his life, and his first marriage was to the singer and songwriter Syreeta Wright. They married in 1972 and divorced only 2 years later in 1974. Although, they remained close friends until her death in 2004.
We can just feel the excitement in their wedding photo, which was taken in the back of a car after their wedding. Wright's gown was surprisingly simple, while Wonder went for a bolder look in a white tuxedo jacket with black satin lapels.
36

Carrie Fisher And Paul Simon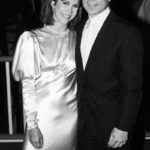 Advertisements
Advertisements
Advertisements
Carrie Fisher was just coming off the success of playing Princess Leia in the Star Wars films when she was introduced to musician Paul Simon by a mutual friend. They wed in 1983, but had a very rocky relationship which led to their split a year later.
You wouldn't think by looking at their wedding photo that they were each wildly successful in their own right when they married. Fisher's silk gown with ruched sleeves seems rather plain, considering she was such a huge movie star. Simon went for a timeless look in a black suit with a white necktie.
37

Lisa Vanderpump And Ken Todd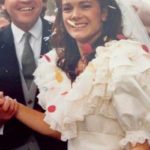 Advertisements
Advertisements
Advertisements
We all know Lisa Vanderpump from the hit reality series The Real Housewives of Beverly Hills. She married her husband, Ken Todd, in 1982. The couple met through her brother at a nightclub in London. They tied the knot after three months of dating. The good news is that they're still going strong.
Their wedding photo gives us a snapshot of bridal fashions in the 80s. From her crown of flowers to the ruffled neckline of her gown, this look was so trendy at the time. He wore a time-honored tuxedo, complete with a black jacket and gray vest.
38

Aretha Franklin And Glynn Turman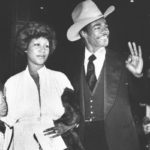 Advertisements
Advertisements
Advertisements
Aretha Franklin was the "Queen of Soul" who was married two times. Her second marriage was to actor Glynn Turman, who she wed in 1978 at her father's church. Franklin became a stepmom to his three children from a previous marriage. They divorced in 1984 but maintained a close friendship until her passing in 2018.
It's so sweet to see her posing with her stepson in their wedding photo. She went for a beaded gown while Turman wore a black tuxedo and a cowboy hat. This was a style that they made all their own on their wedding day.
39

Bruce Jenner And Linda Thompson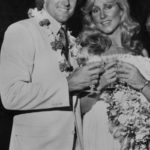 Advertisements
Advertisements
Advertisements
Before Bruce Jenner transitioned to Caitlyn, he was most known for winning an Olympic gold medal at the 1976 Summer Olympics in Montreal. He later became famous for starring in the series Keeping Up with the Kardashians alongside his wife, Kris Jenner, and their children.
Yet, he was married twice before, once to Linda Thompson. They wed in 1981 and welcomed two sons, Brody and Brandon. Their marriage ended in 1986, but we can appreciate their retro wedding photo in all its glory. The ceremony took place in Oahu, Hawaii, so of course, Jenner sported a lie.
40

Elizabeth Taylor And Senator John Warner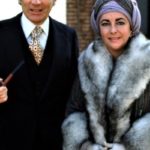 Advertisements
Advertisements
Advertisements
Elizabeth Taylor takes the cake when it comes to getting married as she wed an impressive 8 times in her life. You can imagine that she had a variety of wedding gowns, but we chose to focus on her bridal look from her 7th wedding day when she tied the knot with Senator John Warner.
They got hitched on December 4, 1976. Taylor went for a non-traditional look and wore a purple cashmere dress, topped with a tweed coat with fur, and a matching turban. While she may have looked glam for their big day, the marriage didn't last and they divorced in 1982.
41

Robert Smith And Mary Poole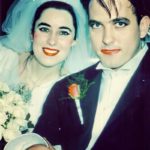 Advertisements
Advertisements
Advertisements
Robert Smith, of the popular 80s band The Cure, married his high school sweetheart, Mary Poole, in 1988. The duo wore traditional wedding looks, but it was Smith's makeup that stole the show. It seems like he had more makeup on than her on their wedding day.
These two are still married and have no children. According to MNE, Smith once said about their decision to remain childless: "I kind of know what the two of us have missed. But I think it is more than compensated for by being able to still be the same to her as when we first met."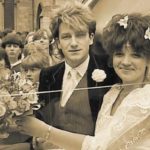 Advertisements
Advertisements
Advertisements
Lead singer of U2, Bono, married Ali Hewson in 1982. They met in high school and managed to stay together for over 40 years. One glance at their wedding photo and you can tell the wedding took place in the 80s, thanks to their hairstyles. His hair stood up almost as high as hers.
According to the Irish Central, Bono talked about their first date while being interviewed on a red carpet event, saying, "We were teenagers, we went to the same school, high school. It just so happens it was this afternoon I walked her to her bus – isn't that mad?"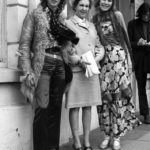 Advertisements
Advertisements
Advertisements
David Bowie married his first wife, Angie, in 1970. It was a casual ceremony that took place at Bromley Register Office. The bride and groom chose a non-traditional wedding look that was so 70s. After all, the popular singer has always been known for his bold and unusual look.
From his tousled hair to his fur-line coat, he totally looked like a rock star on his wedding day. Angie wore a floral dress and had a shag haircut, which was all the rage. Unfortunately, the marriage didn't last, and they divorced in 1980. Bowie went on to marry model Iman in April 1992. They were married until his death in 2016.
44

Donny And Debbie Osmond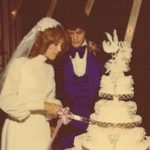 Advertisements
Advertisements
Advertisements
Donny and Debbie Osmond were married in 1978 and have been together for 44 years. They have 5 sons, Donald, Jeremy, Brandon, Christopher, and Josh. They totally captured the 1970s era at their wedding. From his royal blue tuxedo suit to her high collared wedding gown, they did their wedding right.
Osmond wrote on Facebook about his wife: "I first met Debbie when she was 15 years old. She was the hot babe cheerleader in town, and she dated my brother Jay before she dated me. It took three whole years to win her heart and convince her to marry me."
45

Chrissie Hynde And Jim Kerr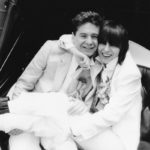 Advertisements
Advertisements
Advertisements
Chrissie Hynde paved the way for women in rock as the lead singer of the band The Pretenders. She married fellow musician Jim Kerr in 1984. While they ultimately split in 1990, we have to talk about Hynde's amazing wedding look.
The singer skipped the traditional bridal dress altogether and wore a white suit at her wedding, complete with a tie. She didn't fuss much with her hair or bother to wear a veil. It doesn't get much more punk rock than that. Kerr took a more classic approach to his style and opted for a suit instead of a tuxedo.
46

Anthony Hopkins And Jennifer Leyton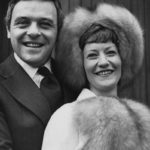 Advertisements
Advertisements
Advertisements
Anthony Hopkins is a highly renowned actor who starred in classic films like Silence of the Lambs and Legends of the Fall. He wed Jennifer Leyton in 1973 and they were married for 29 years before ending their marriage in 2002.
Looking back at their wedding photo, Hopkins looked so sharp in his black suit and tie while Layton went for a winter bridal look. We love that she wore a fur hat instead of the traditional veil and her fur collar coat was just so glamorous. Hopkins is now on his third marriage to Stella Arroyave, who he wed in 2003.
47

Jeff Bridges And Susan Geston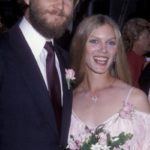 Advertisements
Advertisements
Advertisements
Jeff Bridges and Susan Geston have a love story for the ages. They met in an unexpected way when they both worked on the set of the film Rancho Deluxe. Geston was a maid on location and the two hit it off. They were married in 1977 and have three daughters, Isabelle, Jessie, and Haley.
They're a Hollywood success story and have been married for over 40 years and even have one grandchild. We love how happy they look in their wedding photo and have to point out just how 70s she looks with her long straight hair and off-the-shoulder pink dress.
48

Donna Summer And Bruce Sudano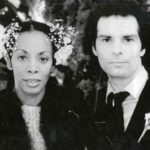 Advertisements
Advertisements
Advertisements
Donna Summer was known as the Queen of Disco in the 1970s, with huge hits like "Last Dance" and "Hot Stuff". She married fellow musician and songwriter Bruce Sudano in 1980. They remained married until she lost a battle with lung cancer in 2012.
During a happier time, Summer looked like the epitome of an 80s bride in their wedding photo, complete with baby's breath and flowers weaved in her hair. Sudano wore a classic black suit and tie. While they may look serious in this pic, they actually had a very happy marriage and raised three daughters together.
49

Michael Douglas And Diandra Luker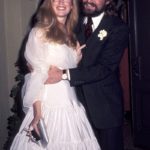 Advertisements
Advertisements
Advertisements
Michael Douglas married his first wife, Diandra Luker, in 1977. She was only 19 years old when they tied the knot. They welcomed a son, Cameron, in 1978. Unfortunately, the marriage fell apart, and they divorced in 1995.
This photo was taken at their wedding reception, so we get a glimpse of her reception dress, which was actually a tiered white skirt and a sheer blouse. Douglas remained in a suit and tie and was rocking some serious hair back in the day. He later went on to marry actress Catherine Zeta-Jones, whom he has two children with, Carys and Dylan.
50

Lorna Luft And Jake Hooker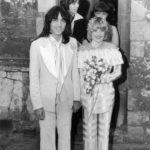 Advertisements
Advertisements
Advertisements
Lorna Luft is an actress and singer who married musician Jake Hooker in 1977. While she may not be a household name, she is the half-sister of the famous actress Liza Minnelli. Despite having two kids, Vanessa and Jesse, the couple divorced in 1993.
We had to add them to this list for her bridal alone. Luft wore an off-the-shoulder jumpsuit that put traditional wedding dresses to shame. She looked so hip and radiant with her rose choker necklace. Hooker wore a white suit and sported some serious rocker hair. They were the epitome of 70s fashion.
51

Julio Iglesias And Isabel Preysler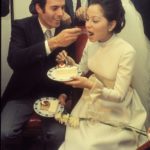 Advertisements
Advertisements
Advertisements
Julio Iglesias married Isabel Preysler in 1971. The Spanish singer and Spanish-Filipina socialite share three children, Chabeli, Julio Jr., and Enrique. They were married for 8 years until they split and finalized their divorced in 1979.
You can tell that they wed in the early 70s because their wedding looks still reflected a bit of the 60s sensibility. From her teased French twist hairstyle to the high collar on her bridal gown, Preysler oozed sophisticated glamour. Iglesias went for a traditional look with a suit and tie. This was a popular style for grooms at the time.
52

John Lennon And Yoko Ono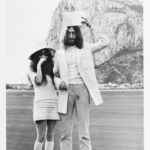 Advertisements
Advertisements
Advertisements
John Lennon met Yoko Ono at the height of the Beatles' fame. While the band didn't approve of their relationship, they tied the knot in 1969 and were married until his tragic death in 1980. They had one son together, named Sean. They were married at the registry office in Gibraltar and wore matching white turtlenecks to the ceremony.
They totally embraced the sign of the times with their wedding looks. The newlyweds famously spent their honeymoon in Amsterdam, with a week-long "Bed-In for Peace," holding a press conference directly from their bed.
53

Ace Frehley And Jeanette Trerotola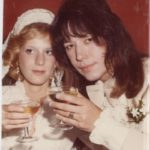 Advertisements
Advertisements
Advertisements
Ace Frehley, the guitarist of the band Kiss, married Jeanette Trerotola in 1976. The band reportedly performed at their wedding without any makeup, playing the songs "Rock and Roll All Nite" and "Shout It Out Loud" in a short set.
We're more interested in Frehley and Trerotola's wedding vibe than any impromptu show that took place at the ceremony. Take a look at his 70s hairstyle. She wore some serious fly-back feathers, which were so in at the time of their nuptials. It's almost hard to recognize him without his signature Kiss makeup on. We'll toast to that!
54

Mel Gibson And Robyn Moore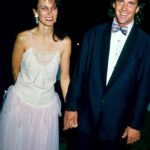 Advertisements
Advertisements
Advertisements
Mel Gibson's gained fame when he starred in films like Lethal Weapon and Bird on a Wire. He married Robyn Moore in 1980. They share one daughter and six sons. Their marriage ended with a scandal in 2011 and she was granted a whopping $425 million in their divorce settlement.
Looking back at their wedding day, Gibson had his signature mullet and wore a classic tux. She went for a casual bridal look in a sundress and wore curly hair down. The lace cut out on the neckline of her dress was such a look at the time. That's the 80s for you!
55

Ringo Starr And Barbara Bach<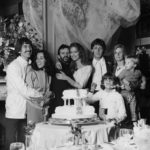 Advertisements
Advertisements
Advertisements
The wedding of Ringo Starr and Barbara Bach was a union of two superstars. Starr was the drummer for the popular band The Beatles, and Bach was a successful actress when they wed in 1981. They're still married and are the grandparents to 7 grandkids.
This amazing wedding photo of the couple surrounded by members of The Beatles and their wives shows just happy the couple was on their big day. You can get a sense of the love that surrounded them in this pic. While their wedding looks may have been more subdued, it's clear that they had a joyous celebration.
56

Audrey Hepburn And Andrea Dotti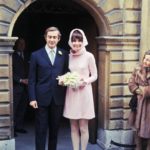 Advertisements
Advertisements
Advertisements
It doesn't get much more old Hollywood glam than the classic actress Audrey Hepburn. She married her second husband, Italian psychiatrist Andrea Dotti, in 1969. While their marriage ended in 1982, they shared a son named Luca.
Let's talk about Hepburn's flawless wedding style. From her pink turtleneck dress to her amazing handkerchief in her hair, she embodied the chic bridal style of the late 60s and early 70s. Even in a non-tradition short skirt, she was and will forever be the queen of high glam. We can't get over how stunning she looked on her wedding day.
57

Suzi Quatro And Len Tuckey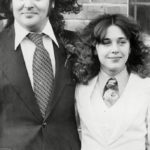 Advertisements
Advertisements
Advertisements
Suzi Quatro shot to fame as a rocker who was popular in the UK in the 70s. She wed her long-time guitarist Len Tuckey in a ceremony in 1976. They were married for 16 years and it seemed like a match made in heaven until they divorced in 1992. They have two kids, Laura and Richard.
As for the wedding photo, it's just so 70s. She's another bride from that era that said no to the typical wedding dress and wore a three-piece suit instead. Check out those chops on his face! These two rocked 70s fashion in a big way.
58

Carly Simon And James Taylor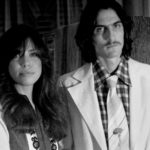 Advertisements
Advertisements
Advertisements
Carly Simon and James Taylor were the power music couple in the 70s, with chart-topping folk-rock songs at the height of their fame. Their wedding took place in 1972 and they share two children, Sally and Ben. They were married for a little over a decade, but divorced in 1983.
We have to discuss their wedding photo because they both look less than thrilled to be getting hitched. They bucked tradition and skipped the usual bride and groom look altogether. Simon wore a white blouse and a long sleeveless overlay, while Taylor wore a plaid shirt and coat. No wonder these two didn't last. They seem miserable.
59

Michael J. Fox And Tracey Pollan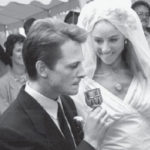 Advertisements
Advertisements
Advertisements
Michael J. Fox met Tracey Pollan on the set of the popular 1980s sitcom Family Ties when they played boyfriend and girlfriend. They wed in 1988 and have one of the most endearing celebrity marriages, having been married for 33 years and having 4 children. She has stood by him as he battles Parkinson's disease.
Reflecting on a happier time, we just love this wedding photo of the two of them. They both opted for traditional looks that appear timeless to this day. Just look at how she's gazing at him in that photo. These two have always had what it takes to make it last.
60

Robert And Kris Kardashian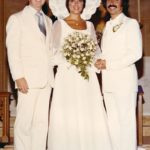 Advertisements
Advertisements
Advertisements
We all know Kris Jenner from the series Keeping Up with the Kardashians, but before she was a 'momager', she was known as Kristen Mary Houghton. She married Robert Kardashian, an up-and-coming lawyer, in 1978. They had four children, Kourtney, Kim, Khloe, and Robert Jr. The duo divorced in 1991 amidst cheating rumors.
Jenner rocked this 70s wedding fashion with style, skipping the traditional veil and opting for a wide-brimmed hat instead. This may look silly now, but it was all the rage in the late 70s. We're sure she'll choose a chic gown when she marries her current fiance, Corey Gamble.
61

Terry And Rebecca Crews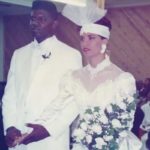 Advertisements
Advertisements
Advertisements
Terry Crews shared throwback wedding photos to celebrate his wedding anniversary with his wife, Rebbeca King. He wrote the caption, "32 years ago today I married my best friend. The kindest, most beautiful woman I had ever seen. I love her more and more each day," he continued.
"We grew up together and there is no me without you. I love you @therealrebeccakingcrews #FOREVER #happyanniversary." The duo met when they were both students at Michigan University and married in 1989. Check out her amazing headband and huge rhinestone earrings. She rocked the late 80s bridal look with a ton of style.
62

Bill And Hillary Clinton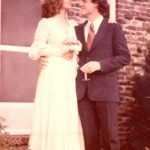 Advertisements
Advertisements
Advertisements
Hillary Clinton took to Instagram to wish her husband, Bill Clinton, a happy 70th birthday. She posted an intimate sweet throwback pic from their 1975 wedding and simply wrote the caption, "Happy birthday, Bill!" This retro photo featured a 28-year-old Hillary with curly hair looking lovingly down at her new hubby.
She wore a Jessica McClintock gown with a high collar and peasant sleeves. He donned a blue suit with a red tie. Both of them looked rather spiffy on their wedding day. What a blast from the past! It seems like these two were made for each other.
63

Caroline Kennedy and Edwin Schlossberg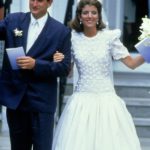 Advertisements
Advertisements
Advertisements
Caroline Kennedy may be the closest person the USA has to a princess getting married. The daughter of the late President Kennedy wed Edwin Schlossberg in 1986 at a ceremony in Cape Cod. They share three children, John, Tatiana, and Rose. They're still married to this day.
For her bridal look, Kennedy wore a traditional white silk organza gown with puffy sleeves designed by Carolina Herrera. Her half-up hair and teased bangs were notable hairstyles during the 1980s. While the photos may look dated now, she was totally in fashion for the day.
64

Eric Clapton And Pattie Boyd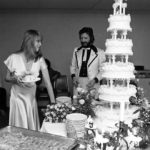 Advertisements
Advertisements
Advertisements
Eric Clapton and Pattie Boyd wed in 1979, and their romance came with some juicy tabloid drama. She had been married to Clapton's best friend, George Harrison (of The Beatles fame). Boyd left Harrison and married Clapton in a star-studded ceremony.
According to Best Classic Bands, there were no hard feelings between the friends. "I'd rather she was with him than some dope," Harrison remarked when asked how he felt about the wedding. Despite the fact that Boyd and Clapton looked groovy when they tied the knot, their marriage ended in divorce in 1988.
65

Mike Tyson And Robin Givens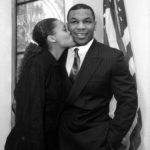 Advertisements
Advertisements
Advertisements
Mike Tyson and Robin Givens married in 1988 after 11 months of dating. He was the undisputed boxing champion, and she was a model, making them quite the celebrity power couple. Their marriage fell apart after some allegations. They divorced exactly one year later, in 1989.
Their wedding happened with little fanfare, considering the media was so obsessed with their relationship. They wed at the Municipal Building in New York City. Givens wore a black dress and had a simple, low ponytail for her bridal hairstyle. Tyson wore a black pinstriped suit.
66

Elvis Ans Priscilla Presley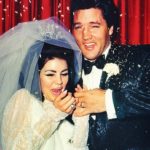 Advertisements
Advertisements
Advertisements
One of the most iconic celebrity weddings of the late 1960s was when Elvis Presley married Priscilla Wagner. The duo met when Wagner was just 14 years old and they wed when she was 21 years old, in 1967. The nuptials took place in Las Vegas, Nevada at the Alladin Hotel.
We just had to add this one to this list because of her flawless bridal style, which was indicative of the time period. From her cat-eye eyeliner to the sheer beaded sleeves of her gown, she had nothing but the best for her big day. Despite the happiness exuding from this pic, they divorced in 1973.
67

Meryl Streep And Don Gummer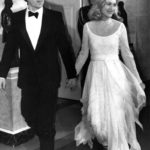 Advertisements
Advertisements
Advertisements
Meryl Streep married her husband Don Gummer in 1978 and has one of the longest-running marriages in Hollywood. They've been together all this time and are still going strong, which is a rare oddity for a celebrity. They are the parents of four children, Mamie, Grace, Louisa, and Henry.
Looking back at pics of their big day, Streep's bridal gown was ever elegant and flowy, which was fashionable in the late 1970s. Not to mention her bob and effortless waves, another look that was all the rage back in the day. Although, her entire look is classic and timeless.
68

Jane Fonda And Roger Vadim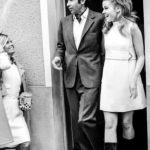 Advertisements
Advertisements
Advertisements
Jane Fonda's first marriage was to French film director Roger Vadim. They tied the knot in a Las Vegas ceremony in 1965. They share one daughter, Vanessa. Unfortunately, their marriage only lasted 5 years, and they divorced in 1973. Fonda went on to marry two more times.
While this wedding pic may not be from the 70s or 80s, her bridal style was just too impeccable to pass up. Her exit look was a white mini dress paired with black go-go boots. Not to mention her adorable topsy tail hairstyle. She was absolutely beaming on her big day.
69

Rachel Ward And Bryan Brown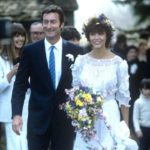 Advertisements
Advertisements
Advertisements
Bryan Brown and Rachel Ward met and fell in love on the set of the drama series The Thorn Birds. The couple was married shortly after meeting in 1983 and have been together ever since. They share three children, Matilda, Joe, and Rosie.
It's obvious from the first glance that their nuptials took place in the early 1980s. From her short layered hairstyle to the lace neckline of her wedding gown, she was the epitome of the 80s bride. We love the sweet crown of flowers she wore instead of a veil. Brown wore a classic suit and tie.
70

Marianne Faithfull And Ben Brierly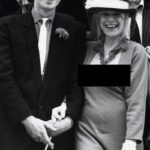 Advertisements
Advertisements
Advertisements
Marianne Faithfull was a singer who was popular in the 1960s and was known for dating the Rolling Stones frontman, Mick Jagger, during his rise to fame. She wed Ben Brierly in 1979 and they were married for 6 years before their marriage ended in divorce in 1986.
We can't get over just how 70s her bridal look was. She bucked tradition and wore a low-cut dress that left little to the imagination. Rather than wear a traditional bridal veil, Faithfull rocked a stylish hat instead. We love every detail about this look, down to her white lace gloves.