Hands Down, The Funniest Song Titles Of All Time
1

"You're The Reason Our Kids Are So Ugly"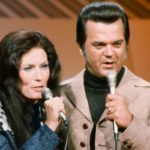 Advertisements
Artists: Loretta Lynn and Conway Twitty
Album: Honky Tonk Heroes
Release date: June 1978
There's just something about country music that lends itself to funny song titles, isn't it? Conway Twitty and Loretta Lynn exchanged barbs in the witty song "You're The Reason Our Kids Are So Ugly."
In this song, they are singing, "You're the reason I changed to beer from soda pop/An' you're the reason I never get to go to the beauty shop/You're the reason our kids are ugly little darling."
Advertisements
2

"I'm Gonna Hire A Wino To Decorate Our Home"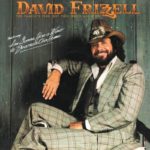 Advertisements
Artist: David Frizzell
Album: The Family's Fine, But This One's All Mine
Release date: April 1982
The title of this country song is exactly what the tune is about. A woman, unhappy with her man's wandering ways and drinking, threatens to turn their home into a honky-tonk.
We have to admit, David Frizzell's lyrics are pretty creative. "She said: "I'm gonna' hire a wino to decorate our home/So you'll feel more at ease here/and you won't have to roam."
Advertisements
3

"Girls Just Want To Have Lunch"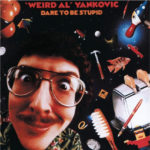 Advertisements
Artist: Weird Al
Album: Dare to Be Stupid
Release date: June 1985
Leave it to Weird Al to make a hilarious parody of Cyndi Lauper's popular song "Girl Just Want To Have Fun," and you can be sure that the lyrics of this new version totally don't disappoint.
"Don't ask 'em to dinner or breakfast or brunch/Cause girls, they wanna have lunch/Oh, girls just wanna have lunch," Al sang in his signature nasally voice. This parody is very entertaining!
Advertisements
4

"How Come Your Dog Don't Bite Nobody But Me?"
Advertisements
Artists: Web Pierce and Mel Tillis
Album: 45 rpm single
Release date: 1963
Country crooners Web Pierce and Mel Tillis joined forces to bring this strange song into the world. Animals are known for having discerning judgment when it comes to reading humans, so maybe this song title isn't as far-fetched as it seems. Either way, the entire concept is quite entertaining.
"How come your dog don't bite nobody but me/Well he never bites the postman he licks the milkman's hand/But every time I come around he thinks I'm the booger man/You say you need my loving but I can't believe it's true/Or else you wouldn't let that dog molest me the way you do".
Advertisements
5

"You Can't Roller Skate In A Buffalo Herd"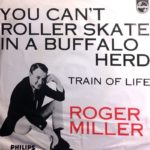 Advertisements
Artist: Roger Miller
Album: The Return of Roger Miller
Release date: 1965
This silly song was taken a bit too literally when Johnny Knoxville famously roller-skated in front of a buffalo heard in the film Jackass 3. He was trampled to the ground as the Roger Miller hit played in the background. Do not try this at home!
"You can't drive around with a tiger in your car/But you can be happy if you've a mind to/All you gotta do is put your mind to it/Knuckle down, buckle down, do it, do it, do it/Well you can't roller skate in a buffalo herd".
Advertisements
6

"I'm Filled With Steak, And Cannot Dance"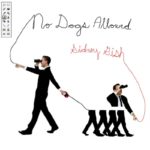 Advertisements
Artist: Sidney Gish
Album: No Dogs Allowed
Release date: 2017
Sidney Gish is known for writing clever song titles. We hate to break it to you, but this song actually has nothing to do with overeating meat or avoiding the dance floor. The lyrics are a bit moody and don't mention steak once. Gish seems to be taking a look at complicated relationships. Either way, the name of the song is pretty fumy.
The song begins like this: "At least I can advance/Through peacetime in a trance/Bad days too, I've no restrictions on the mood/Just the degree of effort/Usage of the brain/Process phantom pain/Eye strain too, the strength of which should be profuse/And add to the collective hurt."
Advertisements
7

"Flushed From The Bathroom Of Your Heart"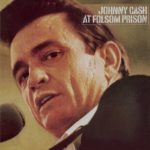 Advertisements
Artist: Johnny Cash
Album: At Folsom Prison
Release date: 1968
No one could spin a metaphor better than the late Johnny Cash. He wrote this sad country song about heartbreak, and we can feel the pain that he wanted to convey really well.
"I've been washed down the sink of your conscience, in the theater of your love,/I lost my part, and now you say you've got me out of your conscience/I've been flushed from the bathroom of your heart."
Advertisements
8

"Billy Broke My Heart At Walgreens (I Cried All The Way To Sears)"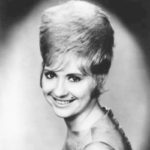 Advertisements
Artist: Ruby Wright
Album: First released as a single, but included on the album Dern Ya
Release date: November 1964
Ruby Wright may just have written the ultimate break-up song here. While the title is hilarious, the lyrics tell a sorrowful tale of a girl being broken up with during her lunch break at Walgreens.
"I'd fall down/then I'd get up while slipping on my tears/Billy broke my heart at Walgreens/and then I cried all the way to Sears," the song says. Well, shame on you, Billy!
Advertisements
9

"Let's Face It, Pal, You Don't Need That Eye Surgery"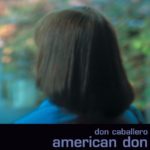 Advertisements
Artist: Don Caballero
Album: American Don
Release date: October 2000
While this song may not have any lyrics—it is a purely instrumental song—it does feature an almost kind of hostile jam session. Caballero must feel very passionate about the high cost of eye surgery these days.
This tune could convince just about anyone to opt for contact lenses instead. Or just keep your glasses. There are so many models these days, there's something for everyone!
Advertisements
10

"Drop Kick Me Jesus (Through The Goal Posts Of Life)"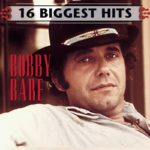 Advertisements
Artist: Bobby Bare
Album: The Winner and Other Losers
Release date: 1976
Before Carrie Underwood belted out the song "Jesus Take The Wheel", country singer Bobby Bare gave us his own ditty about surrender when singing this song written by Memphis-born country songwriter Paul Craft.
This one must have been a favorite among church-goers of that era, with lyrics like, "Dropkick me, Jesus/Through the goalposts of life/End over end, neither left nor the right/Straight through the heart of them righteous uprights."
Advertisements
11

"Did I Shave My Legs For This?"
Advertisements
Artist: Deana Carter
Album: Did I Shaved My Legs for This?
Release date: 1995
This country anthem by singer Deana Carter was certainly written for all the ladies out there who thought they've found Mr. Right only to discover they ended up with Mr. Wrong. What she thought would be a night filled with romance turned out to be a huge disappointment.
"I bought these new heels, did my nails/Had my hair done just right/I thought this new dress was a sure bet/For romance tonight/Well it's perfectly clear, between the TV and beer/I won't get so much as a kiss/As I head for the door I turn around to be sure/Did I shave my legs for this?" Funny stuff, but also sort of sad. She needs to dump that dude!
Advertisements
12

"Satan Gave Me A Taco"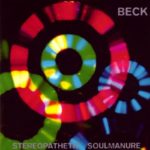 Advertisements
Artist: Beck
Album: Fresh Meat and Old Slabs
Release date: 1993
If you can imagine what a taco given to you by Satan would taste like, then you'll love this bizarre song by Beck. The lyrics are both quite hilarious, but also a bit terrifying.
"Satan gave me a taco and it made me really sick/The chicken was all raw and the grease was mighty thick/The rice was all rancid and the beans were so hard/I was gettin' kinda dizzy eatin' all the lard."
Advertisements
13

"Get Your Biscuits In The Oven And Your Buns In The Bed"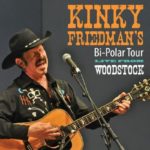 Advertisements
Artist: Kinky Friedman
Album: Sold American
Release date: February 1973
This anti-feminist song by Richard Samet "Kinky" Friedman probably ruffled a few feathers when it came out in the 1970s. The lyrics are filled with offensive viewpoints that would never fly today.
Here's a sample: "You uppity women I don't understand/Why you gotta go and try to act like a man/But before you make your weekly visit to the shrink/You'd better occupy the kitchen, liberate the sink."
Advertisements
14

"I've Got 10 Friends And A Crowbar That Says You Ain't Gonna Do Jack"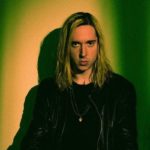 Advertisements
Artist: Underoath
Album: They're Only Chasing Safety
Release date: 2004
Emo bands always come up with the longest and most ridiculous names for their songs. The lyrics to this track are nearly indistinguishable, considering the lead singer screams them at the top of their lungs for most of the duration. From what we can decipher, someone broke this guy's heart, big time.
The song begins like this: "Carried out the sound/Past our eyes horizon/I'm standing still/Waiting for this all to change/Now my hands are up/And I'm walking out/What do you expect of me?/Did you think that this was all/An excuse for hospitality/I know you think its all because of me."
Advertisements
15

"Our Lawyer Made Us Change The Name Of This Song So We Wouldn't Get Sued"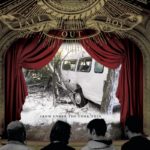 Advertisements
Artist: Fall Out Boy
Album: From Under the Cork Tree
Release date: 2005
Fall Out Boy is another band that dreams up epic titles for their songs. The song was originally called "My Name Is David Ruffin And These Are The Temptations," but their lawyer made them change it so they wouldn't be sued for using the name of the former lead singer of The Temptations, David Ruffin, in the title. Anyway, the lyrics are about the trappings of fame.
"We're only liars, but we're the best (we're the best)/We're only good for the latest trend/We're only good 'cause you can have almost famous friends/Besides, we've got such good fashion sense."
Advertisements
16

"Mama Get The Hammer (There's A Fly On Papa's Head)"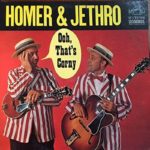 Advertisements
Artist: Homer & Jethro
Album: Ooh, That's Corny
Release date: 1963
This parody song is just as absurd as you think it would be. The title is pretty self-explanatory, as it's about a person spotting a fly on their Papa's head and requesting a tool to kill it. They request a hammer at first but are totally willing to use a crowbar instead. Poor Papa, something tells us this didn't end well for him.
"Mama, get the hammer. There's a fly on papa's head./You heard what I said: there's a fly on papa's head./If you can't get a hammer, get a crowbar, ma, instead./There's a fly on papa's head."
Advertisements
17

"Here's A Quarter (Call Someone Who Cares)"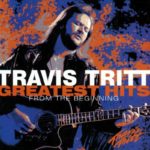 Advertisements
Artist: Travis Tritt
Album: It's All About to Change
Release date: 1991
Travis Tritt proved just how bitter he was about a nasty breakup in this country ballad. She might have wanted him back, but according to the lyrics, Tritt was clearly having none of that.
He was singing, "Well I thought what we had, could never turn bad./So your leavin' caught me unaware/But the fact is you've run, girl that can't be undone/So here's a quarter, call someone who cares."
Advertisements
18

"Put Your Big Toe In The Milk Of Human Kindness"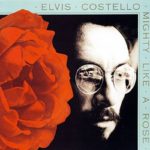 Advertisements
Artist: Elvis Costello
Album: Trios
Release date: 1994
This show tune was originally written for the soundtrack of a Disney movie but was rejected. Costello picked up the playful song and made it his own. The lyrics are a bit meandering, but it seems like this one is about being kind to your fellow man. Regardless, the title is amusing to us.
"Put your big toe in the milk of human kindness/Have you ever seen the like of this mankind?/If a boy or girl is cute, we simply shoot to starry heights/Any maybe, any might/But always so capricious, in the face of wonder we're suspicious/And though we came from frogs and fishes/Our taste is far from fine/Put your big toe in the milk of human kindness".
Advertisements
19

"The World's Greatest Bowler Is The World's Worst Anything Else"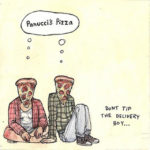 Advertisements
Artist: Panucci's Pizza
Album: Don't Tip The Delivery Boy
Release date: 2013
This short and sweet song is an interlude that samples dialogue from the series The Office. While the tune has nothing to do with the title, as most Emo songs do, we had to add this one to the list because it has such an unusual name.
"You see, I sit across from a man./I see his face./I see his eyes./Now does it matter if he wants a hundred dollars worth of paper/Or a hundred million dollars of deep sea drilling equipment?/Don't be a fool./He wants respect./He wants love./He wants to be younger./He wants to be attractive./There is no such thing as a product./Don't ever think there is./There is only s*x./Everything is s*x./You understand what I'm telling is a universal truth."
Advertisements
20

"I Like Bananas (Because They Have No Bone)"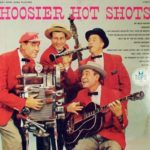 Advertisements
Artist: Hoosier Hot Shots
Release date: 1941
The Hoosier Hot Shots recorded this parody written by Chris Yacich that celebrates the humble banana. They also insult several other fruits, vegetables, and various food items throughout the duration of the song. It's one of those melodies that takes you back to simpler times. Who knew a banana could be so inspiring?
Here's a preview of the song: No matter where I go/With Susie, May or Anna/I want the world to know/I must have my banana/Cabbages and onions/Hurt my singing tones/But I like bananas/Because they have no bones".
Advertisements
21

"My Lucky Pants Failed Me Again"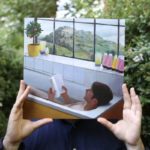 Advertisements
Artist: Tom Rosenthol
Album: Fenn
Release date: 2017
This really catchy folk song by Tom Rosenthol touches on those days when you start out feeling optimistic, but things just go downhill.
Honestly, it's a bit of an emotional roller coaster with lyrics like, "They'll say all the smiles descend from me/touch my elbow if you can/ if you're happy, hold my hand/I'm the greatest optimist in the sea/but sometimes the demise/ sometimes the world lies,/my hopes down the drain/my lucky pants failed me again."
Advertisements
22

"The Eggplant That Ate Chicago"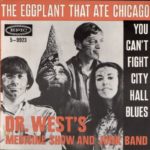 Advertisements
Artist: Dr. West's Medicine Show And Junk Band
Album: The Eggplant That Ate Chicago
Release date: 1967
Who doesn't love a good song about a vegetable invading the city of Chicago? There's nothing better than this! And if you think this song's title is weird, wait until you hear the lyrics.
"He came from outer space/ Lookin' for somethin' to eat/He landed in Chicago/He thought Chicago was a treat/(It was sweet, it was just like sugar)." It's no mystery that this band when down in history as a "one-hit wonder".
Advertisements
23

"How Can I Miss You If You Won't Go Away?"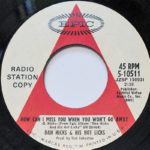 Advertisements
Artist: Dan Hicks & His Hot Licks
Album: Original Recordings
Release date: 1969
Do you have an ex-lover that just won't take the hint? Well, maybe you should consider playing this song for them. This not-so-subtle country ditty doesn't beat around the bush.
They'll hear you loud and clear thanks to these lyrics: "Out of three billion people, why must it be me?/Oh, why, oh, why won't you cut me loose?/Just do me a favor and listen to my plea/I'm not the only chicken on the roost." Ouch!
Advertisements
24

"Nobody Really Cares If You Don't Go to the Party"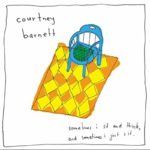 Advertisements
Artist: Courtney Barnett
Album: Sometimes I sit and Think, and Sometimes I Just Sit
Release date: 2015
Introverts will love the brutally honest name of this song. Although the lyrics make no mention of an actual party, the sentiment is there. If you've ever wanted to stay in bed to totally avoid a social obligation, then this tune could be your anthem. There's no shame in skipping the party. You do you.
"Why are you so eager to please?/I wear my heart on my sleeve/Gets harder in the winter, gotta be a fake or shiver/It takes a great deal out of me/Yes I like hearing your stories/But I've heard them all before/I'd rather stay in bed with the rain over my head/Than have to pick my brain up off of the floor/I wanna go out but I wanna stay home".
Advertisements
25

"I Keep Forgettin' That I Forgot About You"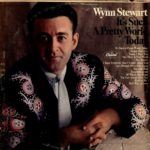 Advertisements
Artist: Wynn Stewart
Album: It's Such A Pretty World Today
Release date: 1967
Taking a look back at country music archives, there's a treasure trove of hilarious song titles, and this is one of the funniest. Although, the song itself is actually pretty sad because clearly, he just can't get over his ex.
For example, "I keep forgettin' not to remember you/To get you out of my mind/Never more to be swayin' by all of your charms/I keep forgettin' not to remember you."
Advertisements
26

"If You Don't Believe I Love You, Just Ask My Wife"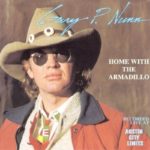 Advertisements
Artist: Gary P. Nunn
Album: Highways, Heartaches, & Honky-Tonks
Release date: 1984
Gary P. Nunn gave us one of the best one-liners with this track titled, "If You Don't Believe I Love You, Just Ask My Wife". This is another country classic that hit a shockingly inappropriate tone. It may be time for his wife to rethink their marriage. Sheesh!
The chorus goes like this: "She stays home fightin' tears/and recallin' all those years/when she was the only woman in my life./Yes, I leave here there alone/while you and I carry on,/if you don't believe I love you, ask my wife."
Advertisements
27

"If The Phone Doesn't Ring, It's Me"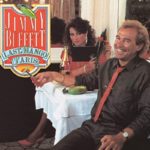 Advertisements
Artist: Jimmy Buffett
Album: Last Mango in Paris
Release date: 1985
Jimmy Buffet is most known for his hit single "Margaritaville", but he also released several other songs with laughable titles. One of our favorites is definitely "If the Phone Doesn't Ring, It's Me". He covers many emotions in the tune, from bitterness to regret.
Regardless, the title is pretty darn clever, if you ask us. "Lots of new friends with the same old problems/Open your eyes, you might see/If our lives were that simple/We'd live in the past/If the phone doesn't ring, it's me".
Advertisements
28

"Who's Gonna Take The Garbage Out (When I'm Dead And Gone?)"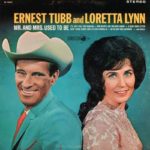 Advertisements
Artist: Ernest Tubb and Loretta Lynn
Album: Released as a single, but included on their studio album If We Put Our Heads Together
Release date: 1969
Loretta Lynn sure does know how to write amusing song names and this one is the best of the best. "Who's Gonna Take the Garbage Out (When I'm Dead And Gone?)" is the ultimate country music break-up song.  Tubb and Lynn go back and forth, insulting each other with bitter barbs, giggling the whole time. They just don't make songs like this these days.
"Each day you walk off over me/Can't you take another route/If you'd start acting like married man/Maybe we could find the way to work things out/You'll find your key won't fit the lock/If you keep on a keeping on/Well who's gonna take your garbage out/When I've packed my bags and gone?"
Advertisements
29

"I Bought The Shoes That Just Walked Out On Me"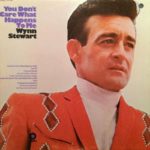 Advertisements
Artist: Wynn Stewart
Album: Wishful Thinking
Release date: 1970
It may seem cliché to say that country songs are all about heartache, but but it is still close to reality. This twangy one by Wynn Stewart is as sorrowful as they come, but yet, the lyrics are almost comical.
"Yes, I bought the shoes that just walked out the door/And the ring on the hand that waved goodbye forevermore/And I bought the lipstick on the lips that begged/"Please set me free"/And I bought the shoes that just walked out on me." Poor fella!
Advertisements
30

"Don't Eat The Yellow Snow"
Advertisements
Artist: Frank Zappa
Album: Apostrophe (')
Release date: 1974
Frank Zappa was a revolutionary and genre-defying musician. His song "Don't Eat the Yellow Snow" is about a naughty Eskimo who is begging his mom to let him go to a concert. After much discussion, she decides to let him go, but not without giving him sound advice.
As told in the lyrics: "And she said, with a tear in her eye/Watch out where the huskies go/And don't you eat that yellow snow." That sounds like good advice to us.
Advertisements
31

"I Wanna Find A Woman That'll Hold My Big Toe Till I Have to Go"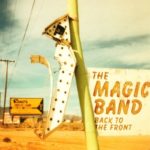 Advertisements
Artist: Captain Beefheart feat. His Magic Band
Album: Lick My Decals Off, Baby
Release date: 1970
This peculiar blues song just had to be added to this list of hilarious song names. While he does sing about wanting a woman to hold his big toe, he also sings about sweet potatoes and yams, but we get the feeling that he's not really talking about root vegetables.
"I wanna find me a woman who'll hold my big toe till I have to go/I wanna find a blue swirl plastic ocarina/About five miles long/And play with them sweet potatoes all night long".
Advertisements
32

"Crippling Self Doubt And A General Lack Of Self Confidence"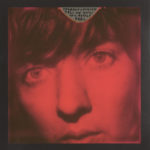 Advertisements
Artist: Courtney Barnett
Album: Tell Me How You Really Feel
Release date: 2018
Courtney Barnett gets right to the heart of the matter with the title of her song "Crippling Self Doubt and a General Lack of Self Confidence". It's obvious this woman has some serious issues and likes to work through them in her art.
Check out these lyrics: "Your opinion means a lot/Well, tell me what's the use?/I never feel as stupid as when I'm around you." We definitely think she could use a hug.
Advertisements
33

"Redneck Martians Stole My Baby"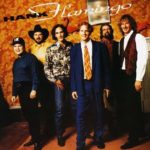 Advertisements
Artist: Hank Flamingo
Album: Hank Flamingo
Release date: 1994
The name of this country song is quite imaginative and also a bit terrifying. It makes us wonder what it would be like to encounter a redneck martian. Would their UFO be shaped like a pickup truck? Would they speak in a southern accent? Either way, we don't want to meet one.
Unfortunately, this song seems impossible to find on the internet. It's a pity, because we would have been very intrigued to hear it!
Advertisements
34

"Broken Household Appliance National Forest"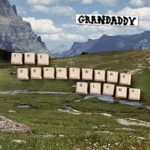 Advertisements
Artist: Grandaddy
Album: The Sophtware Slump
Release date: 2000
This song performed by the American Indie Rock band Grandaddy is about a dumping ground for household appliances. After all, it is a subject like any other, so why not?
The lyrics are actually a bit touching and can be thought-provoking: "Meadows resemble showroom floors./Owls fly out of oven doors/Stream banks are lined with vacuum bags/Flowers reside with filthy rags."
Advertisements
35

"What Made Milwaukee Famous (Has Made A Loser Out Of Me)"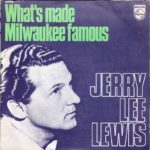 Advertisements
Artist: Jerry Lee Lewis
Album: Another Place, Another Time
Release date: 1968
This country song by Jerry Lee Lewis paid homage to Schlitz beer, which slogan once was "The beer that made Milwaukee famous." The ballad tells the story of a man who chose to go out to the bars over his woman, and he ultimately pays the price.
Per the lyrics: "Now's she's gone and I'm to blame./Too late I finally see/What's made Milwaukee famous/Has made a loser out of me." We think she's better off without him!
Advertisements
36

"The Predatory Wasp Of The Palisades Is Out To Get Us!"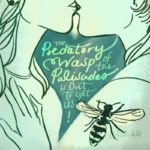 Advertisements
Artist: Sufjan Stevens
Album: Illinois
Release date: 2005
Sufjan Stevens has a reputation for writing lengthy and creative titles to heartbreakingly beautiful songs. This one is no different and from what we've gathered, the wasp is a metaphor for lost friendship. Regardless, Stevens waxes poetic about his friend being stung by a wasp at the beach. He also sings about his brother, which might also be his best friend. Riveting stuff.
"North of Savanna, we swim in the Palisades/I come out wearing my brother's red hat/There on his shoulder, my best friend is bit seven times/He runs washing his face in his hands/Oh, how I meant to tease him/Oh, how I meant no harm/Touching his back with my hand, I kiss him/I see the wasp on the length of my arm".
Advertisements
37

"She Got The Ring And I Got The Finger"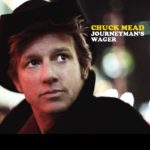 Advertisements
Artist: Chuck Mead
Album: Journeyman's Wager
Release date: 2009
Chuck Mead's song is the county version of Beyoncé's "Single Ladies (Put A Ring On it)". No, Beyoncé doesn't have a solo in it, but this tune is written from the male perspective. A woman pressured him to get married and found another man when he didn't put a ring on it. We'd give that guy the finger, too!
"She said we oughta get married/I told her I wasn't ready/She said I wanna be with you always/I said we was already steady/She said she needed a diamond but I told her/I wouldn't give it/She went out and got a fella/Who would come up with it".
Advertisements
38

"If You Won't Be My Number One, Number Two On You"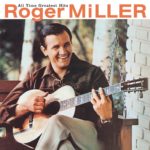 Advertisements
Artist: Roger Miller
Release date: 1965
This funny song may seem a bit gross to a lot of people, or even vulgar, but it definitely gets straight to the point. Roger Miller is the ultimate jaded lover when he's singing that song.
"Well, if you won't be my number one, number two on you/Out the back door down the path, you old two-timer you/Well who says you go run and play, while I go boo hoo hoo/If you won't be my number one, number two on you."
Advertisements
39

"I Did Something Weird Last Night"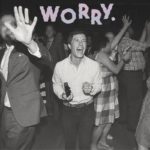 Advertisements
Artist: Jeff Rosenstock
Album: Worry
Release date: 2016
The name of this song totally pulls the listener in. What weird thing did he do last night? Well, it sounds like he got schnockered and made out with a girl in a van. Then things get a bit neurotic when he wallows in self-doubt and questions if he'll ever see her again. What a weirdo.
"I made out in the van with a girl I like/We were kinda drunk/But it seemed alright/So we made out for the entire ride/And everything so unexpectedly started to feel like a dream/But I was preoccupied with how the magic would end/Because nothing intangible remains sustainable/Hope is a scheme/Will I ever see you again?"
Advertisements
40

"Only Me And My Hairdresser Know"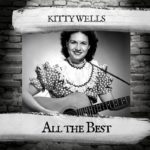 Advertisements
Artist: Kitty Wells
Album: Side B of the single "A Woman Never Forgets"
Release date: 1966
This country song is a total hoot. American singer Kitty Wells, of her real name Ellen Muriel Deason, seems to be heartbroken, but she dies her hair to hide her pain. It seems to us an effective solution!
You won't believe these funny lyrics: "My hairdresser covers up the grey/And I paint on a good old smile to go out every day/I've kept the hurt concealed the real me never shows/Only me and my hairdresser know."
Advertisements