The Most Shocking Cheating Scandals That Rocked Hollywood
1

Brad Pitt Cheated With Angelina Jolie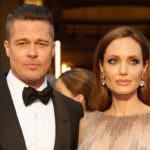 Advertisements
Most of us know how the story goes by now. Brad Pitt and Jennifer Aniston were a Hollywood golden couple. They'd been married for 4 years when they had one of the most scandalous celebrity breakups in 2004.
Fans were left reeling when cheating rumors surfaced of Pitt hooking up with his Mr. and Mrs. Smith co-star, Angelina Jolie. Aniston and Pitt divorced in January of 2005. He moved on with Jolie and after parenting 6 kids, they finally tied the knot, nine years later in 2014. The couple known as "Brangelina" went their separate ways in 2016.
Advertisements
2

Kristen Stewart Got Caught With Rupert Sanders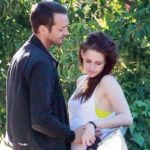 Advertisements
Twilight fans loved to see the real-life relationship between co-stars Robert Patterson and Kristen Stewart. The illusion came crashing down when tabloid photos surfaced of Stewart getting a bit too close with her Snow White and the Huntsman director Rupert Sanders.
She released a statement a week or so later, apologizing to Patterson for cheating on him with Sander. "This momentary indiscretion has jeopardized the most important thing in my life, the person I love and respect the most, Rob," she said. The two tried to make it work but the damage had been done and they eventually broke things off in 2013.
Advertisements
3

Ryan Phillipe Cheated On Reese Witherspoon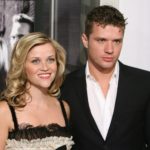 Advertisements
Another public breakup that stole tabloid headlines happened between Reese Witherspoon and Ryan Phillipe. The Cruel Intentions stars married in 1999. After being married for 7 years and having two children, Ava and Deacon, things took a bad turn for the couple.
Phillipe was accused of cheating on Witherspoon with Australian actress Abbie Cornish. The two met on the set of the film Stop Loss and an affair began shortly after filming wrapped. He split with Witherspoon in 2006 and dated Cornish for four years. Witherspoon told Elle in 2009 that the divorce was "very humiliating and very isolating."
Advertisements
4

Tori Spelling Cheated With Dean McDermott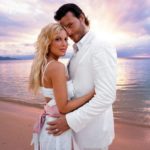 Advertisements
Tori Spelling and Dean McDermott had a very public affair after meeting on the set of the movie Mind Over Murder. McDermott was married to his first wife, Mary Jane Eustace, and Spelling was married to Charlie Shanian.
The scandalous couple wed in 2006 and have 5 children. In 2014, McDermott admitted to cheating on Spelling. She addressed the affair on her show, True Tori. "Dean and I met when we were both married to other people, so now that this has happened to me, I know a lot of people are like, 'Well, karma's a b*tch,'" Spelling revealed.
Advertisements
5

LeAnn Rimes Admitted To Cheating With Eddie Cibrian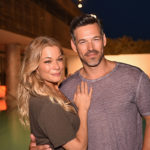 Advertisements
LeAnn Rimes and Eddie Cibrian met making the movie Northern Lights and were famously caught having an affair in 2008. Cibrian was married to Real Housewives of Beverly Hills star Brandi Glanville, while Rimes was with her husband, Dean Sheremet.
The couple broke up their first marriages and wed in 2011. Rimes told Shape of ending her six-year marriage to Sheremet, "My relationship with Dean was great, but ultimately it wasn't a fulfilling marriage for either of us," she said, "We got married so young: I was 19 and he was 21, so as we got older, we grew apart."
Advertisements
6

Eric Benét Cheated On Halle Berry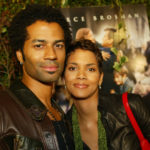 Advertisements
Halle Berry and Eric Benét met at a concert in 1997. They married in 2001 and the actress adopted Benét's daughter, India. Things took a turn when rumors swirled that Benét was a serial cheater. He entered a treatment program, but the damage had been done. They divorced in 2005.
Berry released a statement, "Eric and I have had marital problems for some time now and have tried to work things out together," she said. "However, at this point, I feel we need time apart to reevaluate our union. We ask that you respect our privacy as we are going through this emotional time."<
Advertisements
7

Ben Affleck Cheated On Jennifer Garner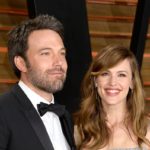 Advertisements
Ben Affleck and Jennifer Garner initially met on the set of the 2000 film Pearl Harbor, but were in separate relationships at the time. Affleck was engaged to Jennifer Lopez while Garner was married to Scott Foley, who she divorced in 2003. Affleck broke off his engagement with Lopez and married Garner in 2005.
They had 3 children, and seemed like the perfect family until their nanny, Christine Ouzounian, tipped the media that she and Affleck had an affair. Their divorce was finalized in 2018 and the two remain friends. Affleck has since rekindled his romance with Lopez.
Advertisements
8

Jude Law Cheated On Sienna Miller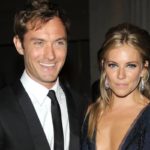 Advertisements
Jude Law and Sienna Miller met while filming the 2003 movie Alfie. They quickly became one of Hollywood's most high-profile couples and were engaged in 2004. Reports surfaced that Law had cheated on Miller with the nanny of his children from past relationships. Heartbroken, Miller broke off the engagement.
She later opened up to The Daily Beast about their split, saying, "I was in so much shock over it all. And I'd really just begun. I was only 23. But if you get through that, you feel like you can get through anything," Miller said. She's been in a relationship with Archie Keswick since 2021.
Advertisements
9

Ashton Kutcher Got Caught Cheating On Demi Moore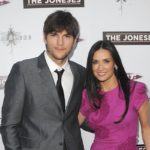 Advertisements
Ashton Kutcher and Demi Moore seemed to be madly in love when they wed in 2005. Which made it even more shocking when Kutcher was caught red-handed cheating in 2011. Reports surfaced that he had an encounter at the San Diego Hard Rock Hotel with local Sara Leal and her friend.
To make matters worse, it all went down on Kutcher and Moore's sixth wedding anniversary. The duo divorced in 2012 and Kutcher moved on with Mila Kunis, with who he co-starred in That '70s Show. They were married in 2015 and have two children, Wyatt and Demetri.
Advertisements
10

Tony Parker Cheated On Eva Longoria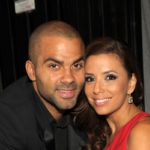 Advertisements
Another public scandal that stole tabloid headlines was when Desperate Housewives alum Eva Longoria split with NBA player Tony Parker. Everyone couldn't believe it when reports surfaced that Longoria discovered he had been texting with a wife of a mutual friend, Erin Berry.
They divorced in 2010 after three years of marriage. Us Weekly spoke with an insider who revealed: "Eva is heartbroken by the betrayal," the source said. "Once the trust was lost, the marriage was over," a second insider added. Longoria later married her third husband, José Bastón, in 2016. They share a son, Santiago Enrique.
Advertisements
11

Ethan Hawk Cheated On Uma Thurman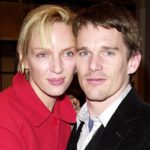 Advertisements
Ethan Hawke and Uma Thurman met and fell in love on the set of the movie Gattaca. They married in 1998 and have two children, Maya and Levon Hawke. Yet, their relationship fell apart when they divorced in 2004.
Reports surfaced that Hawke had strayed from the marriage. While Hawke never publicly admitted to having an affair, four years later, in 2008, he married their former nanny, Ryan Shawhughes. Thurman reflected on the divorce on The Oprah Winfrey Show, saying, "I've been so cool for so long"—the split was "excruciating" and her self-esteem was "pretty mangled."
Advertisements
12

Hugh Grant Cheated On Elizabeth Hurley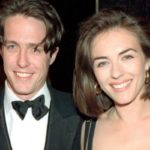 Advertisements
Hugh Grant and Elizabeth Hurley met on the set of the 1987 production Remando Al Viento. Things turned sour when Grant was arrested for performing a lewd act with Divine Brown in a car parked near Sunset Boulevard in Los Angeles.
He released a statement at the time, saying, "Last night I did something completely insane. I have hurt people I love and embarrassed people I work with. For both things, I am more sorry than I can ever possibly say." Hurley continued to date Grant until they amicably split in 2000. They remain close friends and he is even her son's godfather.
Advertisements
13

Jay-Z Admitted To Cheating On Beyoncé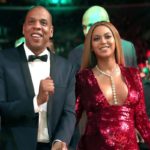 Advertisements
Jay-Z and Beyoncé married in 2008, becoming a music power duo that remains unmatched. It nearly all came crashing down when news surfaced that he's been unfaithful to Queen Bey. According to InTouch, Jay-Z admitted to his mistake in a 2019 interview with David Letterman.
"I have a beautiful wife who was understanding and who knew I'm not the worst of what I've done," he added. "We did the hard work of going to therapy." The couple made it through and remains together to this day. They have three children, Blue Ivy, and twins Sir and Rumi. Beyoncé famously recorded the album Lemonade about Jay-Z's affair.
Advertisements
14

Gavin Rossdale Cheated On Gwen Stefani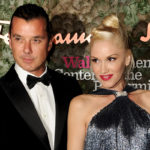 Advertisements
Gavin Rossdale and Gwen Stefani were the 90s grunge power couple who married in 2002. They are the parents of three children, Kingston, Zuma, and Apollo. A bombshell dropped shortly after the birth of Apollo that Rossdale had an affair with their nanny, Mandy Mann.
The couple divorced in 2015. Stefani opened up to Harper's Bazaar about the scandal, saying, "My dreams were shattered. All I wanted my whole life was to have babies, be married, like what my parents have." The story has a happy ending as she is now blissfully married to country singer Blake Skelton, who she wed in 2021.
Advertisements
15

Hank Baskett Cheated On Kendra Wilkinson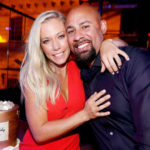 Advertisements
Kendra Wilkinson of The Girls Next Door fame married Hank Baskett at the Playboy mansion in 2009. They welcomed a son, Hank, later that year. In 2014, rumors emerged that Baskett cheated with a transgender model. Wilkinson was eight months pregnant at the time.
The couple attempted to work things out and were even featured on WE TV's Marriage Boot Camp: Reality Stars. Wilkinson eventually filed for divorce in 2018. A source told People, "Even though she decided she was going to stand by her man, their marriage was definitely forever impacted by his cheating." Their divorce was finalized in 2019.
Advertisements
16

Arnold Schwarzenegger Cheated On Maria Shriver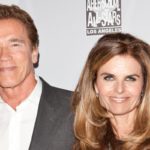 Advertisements
Arnold Schwarzenegger and Maria Shriver married in 1986 and seemed to have one of the most stable marriages in Hollywood. According to Us Weekly, the truth came out in 2011 that Schwarzenegger conceived a son named Joseph with his housekeeper Mildred Baena in 1997. He was still married to Shriver at the time.
Schwarzenegger revealed during a 60 Minutes interview about the affair, "I think it was the stupidest thing I've done in the whole relationship," he said. Shriver filed for divorce in 2011 and it was finalized 10 years later in 2021. They share four children, Katherine, Christina, Patrick, and Christopher.
Advertisements
17

Jesse James Cheated On Sandra Bullock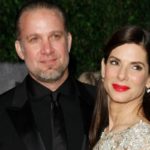 Advertisements
Jesse James married America's sweetheart Sandra Bullock in 2005. They often appeared on red carpets looking happy and glamourous, but things unraveled behind the scenes. Cheating rumors circulated in the tabloids. To make matters worse, they had just adopted a son, Louis. The couple divorced in 2010.
James later reflected on their split while being interviewed on The Howard Stern Show. "I did really love her, and I did really care for her," he told Stern. "The stuff that I did that was bad, I don't think necessarily nullifies everything I felt…I really did have real feelings for her. The problem was me."
Advertisements
18

Tiger Woods Cheated On Elin Nordegren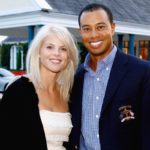 Advertisements
Tiger Woods and Elin Nordegren married in 2004. They had two children, Sam and Charlie. Woods was famously caught as a serial cheater when Nordegren allegedly confronted him and he fled in his SUV only to crash his car.
Tabloids reported that he left a voicemail for what he thought was his mistress, but had called his wife. Woods released a statement, saying, "I was unfaithful, I had affairs and I cheated. What I did was unacceptable," he said. "I hurt my wife, my kids, my mother, my wife's family, my friends, my foundation, and kids all around the world who admired me." They divorced in 2010.
Advertisements
19

Dennis Quaid Cheated On Meg Ryan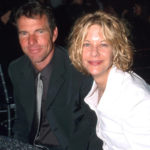 Advertisements
Meg Ryan and Dennis Quaid married in 1991. They have one son, Jack. They divorced in 2001 after rumors surfaced that Ryan was cheating with her Against The Ropes co-star, Russell Crowe. They dated for a year before breaking up.
Yet, Ryan later revealed to InStyle that Quaid had been unfaithful in their nine-year marriage. "It was a great story. But what wasn't in the story was the reality of my marriage for nine years," she said. "Dennis was not faithful to me for a long time, and that was very painful. I found out more about that once I was divorced."
Advertisements
20

Billy Bob Thornton Cheated With Angelina Jolie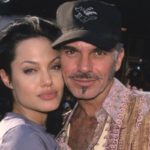 Advertisements
Billy Bob Thornton and Angelina Jolie met when they co-starred in the 1999 movie Pushing Tin. They fell in love on the set, but both of them were with other people at the time. Thornton was engaged to Laura Dern and Jolie was with Timothy Hutton.
They tied the knot in 2000 in Las Vegas and instantly transformed into Hollywood's weirdest couple. The duo wore vials of each other's blood around their necks and showed wild displays of affection at various red carpet events. Rumors flew that Thornton eventually cheated on Jolie with his therapist. They divorced in 2002.
Advertisements