Weird Celebrity Facts That Are 100% True
1

Ke$ha Collects Her Fans' Teeth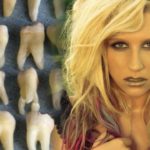 Advertisements
Proving to be a total weirdo, Ke$ha sat down for an interview with BANG Showbiz in 2012 and revealed that she had a collection of her fans' teeth. "I asked for them to send me their teeth and I got, like, over 1000 human teeth," she continued.
"I made it into a bra top, and a headdress, and earrings, and necklaces. I've worn it out! I love them! I call them my family, my animals. This whole record is for them. The book is for them. The title of my Warrior was inspired by hearing their stories."
Advertisements
2

Elvis Presley Was Actually A Blond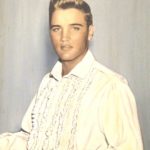 Advertisements
When thinking of Elvis Presley, many people envision his signature black hair. According to the Express, Presley actually had blonde hair. The secret was revealed by Graceland archivist, Angie Marchese, in 2021, who gave fans a virtual tour of Graceland.
At the base of the staircase in the entrance hall hangs a portrait of Presley with his natural blonde hair, which had been taken in Texas when Elvis was in the army, in 1958. Angie shared: "Elvis was born blonde-haired, blue-eyed. He dyed his hair black as he thought it brought out his facial features better on film."
Advertisements
3

Tyra Banks Suffers From A Fear Of Dolphins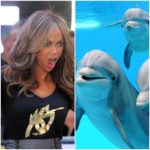 Advertisements
Tyra Banks has dominated the modeling world, but that doesn't mean that she's a totally fearless person. The truth is, she suffers from Delfiniphobia, which is a crippling fear of dolphins. According to People, Banks revealed her fears on her talk show, The Tyra Banks Show.
She admitted that the mere thought of one can make her feel anxious: "You think a dolphin is sweet and friendly—to me, they're not… I feel anxiety and I feel panic whenever I'm confronting or even thinking about or talking about a dolphin." Poor thing! That must make taking a dip in the ocean terrifying.
Advertisements
4

Madonna Once Worked At A Dunkin' Donuts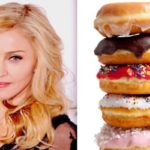 Advertisements
Madonna may be a superstar now, but she started out in 1978 New York City with no money in her pocket. The singer revealed to Howard Stern during a 2015 interview that she once worked at Dunkin' Donuts to make ends meet, but she was fired after working there for only one week.
Madonna told Stern the reason they let her go, "I was playing with the jelly squirter machine, yeah." She also confirmed that the other workers at Dunkin' Donuts were "p*ssed off" at her because she wasn't "taking the job seriously."
Advertisements
5

Christopher Walken Used To Work As A Lion Tamer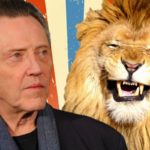 Advertisements
Christopher Walken is a man of many talents. The actor once revealed that he was once a lion tamer. According to The Digital Fix, Walken said: "When I was 16, I spent a summer taming lions? But it was fake."
"Well, it was fake in the sense that the real lion tamer who owned the small circus… he would do this big act with a dozen big cats," he continued. "Then he would send them all out at the end and just leave this one old girl, and I would come in with my whip, and I'd go like that, and she'd sit up."
Advertisements
6

Lady Gaga Owns A Ghost-Detecting Machine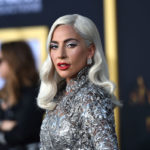 Advertisements
>Lady Gaga reportedly shelled out 50k for a ghost detecting machine after a ghost named Ryan followed her on her 2010 "Monster's Ball" tour. An insider told The Daily Star, "She's pretty terrified by this spirit but more than anything he's annoying her as he won't leave her alone."
The source continued: "He hasn't been doing anything too violent or scary, but she's freaked out by his presence. She's a very spiritual person and in tune with the spiritual world, but this is a step too far, even for her. They went on to say that she contacted a spirit medium to tell him to go away.
Advertisements
7

Steve Buscemi Used To Be A Firefighter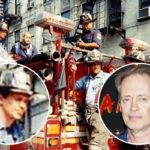 Advertisements
Before Steve Buscemi found fame, he was a fireman at Engine 55 in New York City. He revealed in an op-ed for Time magazine that once he decided to be an actor, he "took a leave of absence, figuring I'd be back."
He even volunteered after the attack on 9/11. "Seventeen years later, I was. One of the strongest sensations that flooded over me on Sept. 11, 2001, was that feeling of connection," Buscemi wrote."The next morning, I grabbed my old gear, got a lift to the site, and found a place on a bucket brigade."
Advertisements
8

Megan Fox Believes In Leprechauns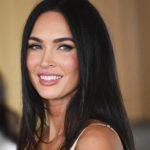 Advertisements
Megan Fox has captured headlines for her engagement to Machine Gun Kelly, but the actress also explores the paranormal on her show, Legends of the Lost with Megan Fox. She opened up to Esquire about her belief in leprechauns.
"I like believing. I believe in all of these Irish myths, like leprechauns. Not the pot of gold, not the Lucky Charms' leprechauns. But maybe was there something in the traditional sense? I believe that this stuff came from somewhere other than people's imaginations." Fox added, "We should all believe in leprechauns. I'm a believer." That's not strange at all.
Advertisements
9

Katy Perry's Cat Was Named Kitty Purry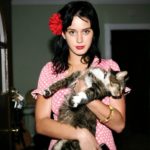 Advertisements
Katy Perry hit the airwaves with her first hit "I Kissed a Girl". Proving that she is beyond clever, Perry named her beloved cat Kitty Purry. The singer took to Instagram in May of 2020 to leave a sweet tribute to her pet after it passed away.
She posted a pic of her holding the cat, along with the caption, "Kitty Purry crawled through my then-boyfriend's window 15 years ago, fully pregnant and seeking shelter," she wrote. "Two litters and many moons later, this street cat became a lovable mascot to many. Sadly, Kitty completed her 9th life last night."
Advertisements
10

Rob Lowe Is Deaf In His Right Ear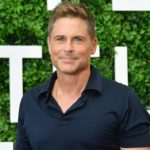 Advertisements
Rob Lowe is most known for his role in the hit series The West Wing, but you may not know that he's actually deaf in his right ear. He told the Pittsburgh Post-Gazette in 2006: "They seem to think it was the mumps undiagnosed, you know, when I was 8 or 9 months old."
"I don't know any differently. It's funny, as I get older, it's harder and harder to be in really loud restaurants, they drive me ballistic. That's really tough for me. Other than that, it's something I don't really think about. Other than I wish I could have heard stereo. That would have been fun."
Advertisements
11

Matthew McConaughey Has A Phobia About Revolving Doors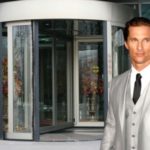 Advertisements
Matthew McConaughey first lit up the big screen when he starred in the movie Dazed and Confused. He may seem like a hot-shot actor, but he actually has a crippling fear of revolving doors and driving through tunnels.
According to Page Six, McConaughey revealed during an interview, "I don't like revolving doors, and I really don't like that blind spot when you're driving and go into a tunnel. You know that spot where you can't see for about 10 feet. You can't see what's in front of you or if someone's broken down or something in front of you."
Advertisements
12

Tom Cruise Has A Tooth That Sits Directly In The Middle Of His Face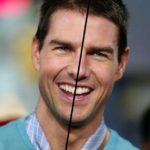 Advertisements
Tom Cruise is a superstar who starred in several blockbuster films like Top Gun and Mission Impossible. Now that it's been brought to our attention that he has a tooth in the middle of his face, we can't unsee it. This photo will live rent-free in our minds, for sure. So what's the deal with his misaligned teeth?
The actor attempted to transform his smile and even appeared with braces on the red carpet for the opening of Minority Report. Despite his best efforts, Cruise still has a "middle tooth" that sits directly in the center of his face.
Advertisements
13

Woody Harrelson's Dad Was A Hitman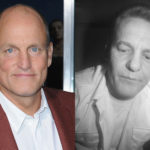 Advertisements
Fans of Woody Harrelson know him from action movies like Natural Born Killers and Zombieland. What they may not know about him is that his father, Charles Harrelson, was a hitman who was heavily involved in organized crime.
The actor forged a healthy relationship with his dad, despite his father having a checkered past. According to Hollywood Life, Harrelson told The Sunday Times in 2007 that he saw the "mixed influence" his father may have had on him. "It made me think outlaw, but I would not want to hurt anyone," he said.
Advertisements
14

Matthew Perry Lost Part Of His Middle Finger In A Car Door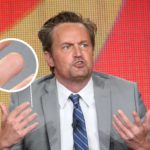 Advertisements
Matthew Perry is most known for playing Chandler Bing on the popular series Friends. Here's a little unknown fact about him: The tip of the middle finger is missing on his right hand. It's barely noticeable for the most part, but it's easier to spot in photographs.
The Mirror reported, "After speculation arose over what happened, it emerged that Matthew lost part of his finger in "an unfortunate door-shutting accident in nursery school". "When he was just three years old, the Chandler Bing actor got the middle finger on his right hand stuck in a door while it was violently slammed," the mag wrote.
Advertisements
15

Eva Mendes Wanted To Be A Nun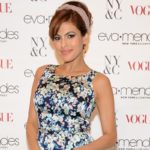 Advertisements
Eva Mendes is one of the best Latina actresses in Hollywood and is featured in movies like Hitch and The Place Beyond the Pines. She didn't always aspire to be in films. The star sat down with The Daily Mail for an interview, revealing interesting facts about herself.
"My first ambition was to be a nun," Mendes said."But my sister informed me that nuns didn't get paid, so I soon went off that idea. Then I wanted to be an opera singer and an astronaut. Acting is just something I drifted into." We're so glad the nun thing didn't work out.
Advertisements
16

Cameron Diaz And Snoop Dogg Went To High School Together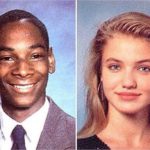 Advertisements
It's so fun to discover when celebrities went to high school together, so we were thrilled to learn that Cameron Diaz and Snoop Dog both attended the Long Beach Polytechnic High School. Diaz dropped this little nugget in 2011 when she was on the TBS talk show Lopez Tonight.
She told George Lopez, "We went to high school together. He was a year older than me and, you know, I remember him there. There were a lot of kids in our school, there's like 3,500 kids, but I remember him, he was very tall and skinny, wore lots of ponytails in his head."
Advertisements
17

Willow And Jaden Smith Don't Believe Time Exists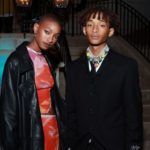 Advertisements
Willow and Jaden Smith are the children of Will and Jada Pinkett Smith. Proving to be completely out of touch with reality, the kids were featured in T Magazine and claimed that they could control time.
"I mean, time for me, I can make it go slow or fast, however I please, and that's how I know it doesn't exist," Willow said. Jaden jumped in, saying, "But on the level of being here on earth, if you are aware in a moment, one second can last a year. And if you are unaware, your whole childhood, your whole life can pass by in six seconds."
Advertisements
18

Dolly Parton Is Miley Cyrus's Godmother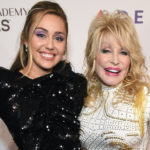 Advertisements
Miley Cyrus came onto the scene in the Disney's show Hannah Montana but has proven to have staying power through her music. She also has a very famous godmother. Dolly Parton told ABC that while it may not be official, she considers Cyrus to be family.
"I'm her honorary godmother. I've known her since she was a baby," she said. "Her father (Billy Ray Cyrus) is a friend of mine. And when she was born, he said, 'You just have to be her godmother,' and I said, 'I accept.' We never did do a big ceremony, but I'm so proud of her, love her, and she's just like one of my own," Parton said.
Advertisements
19

Channing Tatum Struggled With Dyslexia As A Child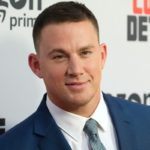 Advertisements
Channing Tatum opened up to Us Weekly about growing up with Dyslexia and ADHD. "You get lumped in classes with kids with autism and Down syndrome, and you look around and say, 'Okay, so this is where I'm at.' Or you get put in the typical classes and you say, 'All right, I'm obviously not like these kids either," he said.
"So you're kind of nowhere. You're just different," he added. "The system is broken. If we can streamline a multibillion-dollar company, we should be able to help kids who struggle the way I did."
Advertisements
20

Beyoncé Has A Fly Species Named After Her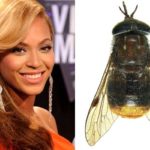 Advertisements
Beyoncé is a total powerhouse who has won a whopping 28 Grammy awards over the course of her career. She also has bragging rights because she has a fly species named after her. Scaptia beyonceae, a type of horsefly, was officially titled by a researcher from the Commonwealth Scientific and Industrial Research Organization, Brian Lessard.
He spoke with The Telegraph about what inspired him to name the horse fly after the singer. "It was the unique, dense golden hairs on the fly's abdomen that led me to name this fly in honor of the performer Beyoncé," he said.
Advertisements