Best Value For Money: Are Aldi's Private Label Products Worth Paying Less?
1

Kirkwood Chicken VS Tyson Chicken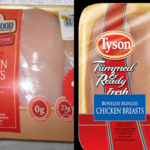 Advertisements
Did you know that many of Aldi's private label products are name-brand items? Yep, it's true. This includes their Kirkwood label chicken, which is rumored to actually be Tyson chicken, just under a different package. Needless to say, it's pretty obvious which one is the better deal here.
And it isn't just the raw chicken that's the Tyson brand. Other Kirkwood chicken products are, too. For example, Aldi issued a press release in 2019 stating that in association with Tyson Foods Inc., it would voluntarily recall its Kirkwood Buffalo and Honey BBQ Crispy Chicken Strips from select stores. The press release went on further to say that consumers who had additional questions could contact Tyson Foods Consumer Relations.
Advertisements
2

Appleton Farms Thick Cut Bacon VS Smithfield Thick Cut Bacon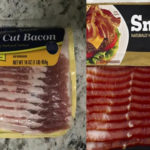 Advertisements
Aldi bacon costs a lot less than the big brands. For example, Smithfield bacon can cost almost twice as much as Appleton Farms bacon. Not only that, but consumers love the taste of Appleton Farms bacon. Plus, it doesn't have excessive shrinkage like some of the other brands do. And if you know anything about shrinkage, then you know that this is definitely a good thing.
Bacon that shrinks a lot after cooking does so because a lot of the fat wasn't trimmed off. So, perhaps it's safe to assume that Appleton Farms bacon is less fatty than other brands? It definitely has less fat than Smithfield thick cut bacon, which has 5 grams per slice, versus 9 grams in 2 slices of Appleton Farms thick cut bacon.
Advertisements
3

Friendly Farms Greek Yogurt VS Fage Greek Yogurt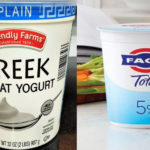 Advertisements
You can't go wrong when it comes to Greek yogurt, right? Well, you can when it comes to Friendly Farms Greek Yogurt. Aldi shopper Charice M. of St. Louis, Missouri, told Reader's Digest that she typically bypasses Aldi's private label yogurt brand. According to the shopper, the taste is "a little off." Consequently, she thinks it's worth it to spend more on the name brands like Fage, which she is a die-hard fan of.
On the plus side, Friendly Farms milk comes from cows who have not been treated with hormones. Perhaps this is the reason for the difference in taste. Anyway, we like our products as natural as possible!
Advertisements
4

Nature's Nectar 100% Apple Juice VS Mott's 100% Apple Juice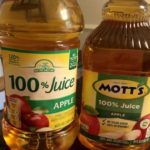 Advertisements
According to a taste test conducted by Cheapism.com senior editor Saundra Latham, Nature's Nectar 100% Apple Juice is a dead ringer for Mott's 100% Apple Juice. "I had to double-check that I didn't mistakenly test two glasses of the same juice," she wrote on the website. What's more is that Aldi's juice was only $1.25, compared to $2.64 for the same size bottle of Mott's juice at Kroger.
So, how is it that two different brands of apple juice can be so similar in taste, smell, and appearance? Well, according to an article published by Mashed.com, if you use the same type of apples, provided that both brands are indeed 100% apple juice, then you'll get similar results.
Advertisements
5

Diet Summit Cola VS Diet Coke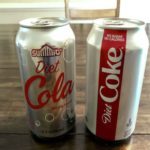 Advertisements
When it comes to Aldi's private label sodas, it's definitely not worth paying less than the big brand. This is especially true for Diet Summit Cola. You can get a 12-pack of this soda for about 22 cents a can, compared to a 12-pack of Diet Coke at Kroger, which can go for about 46 cents a can. Unfortunately, that's the only benefit you get from purchasing Diet Summit Cola instead of Diet Coke.
According to a taste test conducted by Cheapism.com senior editor Saundra Latham, you will immediately notice a difference between the two sodas just by opening the cans and smelling them. The Aldi brand had a "much more distinctive cola smell," Latham wrote. Also, the taste wasn't smooth and mild like Diet Coke, and it had less carbonation, Latham added.
Advertisements
6

Benton's Mini Bear Grahams Snack Packs VS Teddy Grahams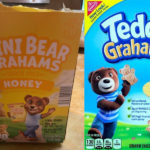 Advertisements
If you love Teddy Grahams, you'll absolutely HATE Benton's Mini Bear Grahams Snack Packs. Yes, that's right, I said "hate." In fact, many shoppers on several Aldi Reddit threads share this sentiment. When asked "What is NOT worth getting at Aldi?," one user replied that the "knock-off Teddy Grahams" were "completely inedible."
That comment was made five years ago, and according to an article published by Reader's Digest, Aldi will sometimes reformulate their products, "so if you don't care for an item the first time around, perhaps the next iteration will be more to your taste."
Fast forward to 2020 and that's exactly what Aldi did—they reformulated their mini bear graham snacks. Unfortunately, this reformulation was not well-received. "Aldi RUINED their teddy bear grahams," a Reddit user wrote. They went on to say that they used to purchase the chocolate grahams every week until Aldi took away their glossy coats and chocolate flavor.
Advertisements
7

Happy Farms Cheese VS Kraft Cheese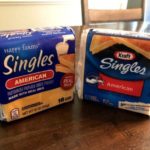 Advertisements
What if I told you that you could buy an off-brand cheese that tastes just as good as Kraft, but cost only a fraction of the price? I'm sure you'd all be lining up to buy it. You'd be crazy not to, especially if you're a fellow cheese lover like myself.
According to an article published by Cheapism, Aldi's Happy Farms brand of cheese tastes just as good as Kraft and costs a lot less, too. Happy Farms Singles cost about $1.65, while Kraft American Singles cost about $3.79 at Kroger.
There is one difference between the two cheeses, though. The Aldi brand is a brighter yellow and is slightly thicker, but if you can get past that—and I don't see how or why you couldn't—then Happy Farms Singles is definitely worth the savings.
Advertisements
8

Stonemill Spices VS McCormick Spices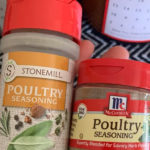 Advertisements
Not only are Stonemill spices cheaper than the big brand, they're actually made from the big brand! Let me explain. A guy on YouTube revealed that when he had an interview and a tour of Aldi, the manager told them that the spices sold there are made up of McCormick leftovers. Basically, you're getting name-brand spices for cheap!
But just how cheap? According to an article published by Kiplinger, Stonemill spices sell for 95 cents per container (down from 99 cents in 2019). This even includes the 2.7-ounce and 2.12-ounce bottles of spices. Compare that to the $3 or $4 you'd pay for McCormick at a discount store like Walmart and it's easy to see who the clear winner is.
Advertisements
9

L'oven Fresh Classic White Bread VS Sara Lee Classic White Bread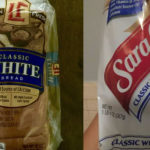 Advertisements
Aldi's L'oven Fresh Classic White Bread is an excellent source of calcium, plus it doesn't contain any artificial flavors or colors, or high fructose corn syrup. And you can always get a great deal on it, too, with loaves often selling for as low as 89 cents.
What's more is that the same manufacturer who makes Sara Lee products also makes L'oven Fresh Classic White Bread. The manufacturer also supplies Wendy's hamburger buns, and according to one Reddit user, Aldi buns taste exactly like Wendy's hamburger buns.
It makes sense, then, to choose L'oven over Sara Lee. You'll get the same quality for a fraction of the price!
Advertisements
10

Clancy's Nacho Cheese Flavored Tortilla Chips VS Doritos Nacho Cheese Flavored Tortilla Chips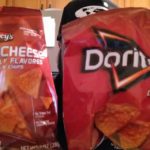 Advertisements
The packaging used for Clancy's Nacho Cheese Flavored Tortilla Chips looks very similar to the packaging used for nacho cheese Doritos. Unfortunately, that's where the similarity ends.
Many Aldi fans find the chips inferior to Doritos when it comes to flavor. While they weren't particularly bad, these chips are not something you want to serve to a crowd that's used to that punch of flavor they get from Doritos, the fans noted. And although the texture is pretty similar, it's still not worth the savings to purchase these chips instead of the real thing.
FUN FACT
Doritos were invented at Disneyland. A salesman from Alex Foods, the company that produced tortilla chips sold at a restaurant at the theme park, noticed that the restaurant was dumping stale tortillas in the trash, so he suggested they cut them up and fry them instead of throwing them away. Needless to say, the new chips were a hit!
Advertisements
11

Earth Grown Vegan Meat Free Chickenless Patties VS MorningStar Farms Original Chik Patties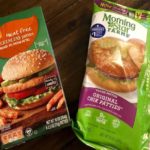 Advertisements
Aldi expanded its health foods section in recent years, and with its meat-free chicken patties costing about 35 cents less ($3.65 versus $3.99) than the MorningStar Farms variety of meatless chicken patties, you'd think this was a great deal. Unfortunately, you'd be wrong.
While they are indeed cheaper than the big brand, they are by no means anywhere near superior when it comes to taste. According to Cheapism.com, these patties are chewy and off—in other words, they don't even taste like chicken. The MorningStar Farms Original Chick Veggie Patties, on the other hand, are pleasantly crispy and have a wonderful meaty flavor.
Advertisements
12

Millville Fruit Rounds VS Kellogg's Froot Loops
Advertisements
The name of this cereal alone should tell you which brand-name breakfast food they're trying to mimic. The box even has a bird on the front, although it's a parrot and not a toucan. What's more is that you can get a 12-ounce box of Millville Fruit Rounds for about $1.45, while you'll have to pay about $3.54 for a 10.1-ounce box of Kellogg's Froot Loops at Kroger.
But just how does the Millville brand stack up against Kellogg's? The only real difference between the two is the color of the fruity circles. Millville Fruit Rounds aren't as brightly colored as Kellogg's Froot Loops, but when it comes to taste, the two brands are very similar, with Froot Loops being just a tad bit sweeter.
Advertisements
13

Corale Spaghetti VS Heinz Spaghetti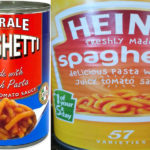 Advertisements
When it comes to canned spaghetti, I think it's fair to say that most people hate the stuff. After all, who doesn't love homemade spaghetti? Still, there are folks who prefer the canned stuff, whether it's a matter of taste or simply a matter of convenience. Either way, there's no need to pay an arm and a leg for it if you can get something similar—or perhaps better—at a lower price. This is where Aldi's Corale Spaghetti comes in.
YouTuber Sopherina conducted a blind taste test of Aldi's Corale Spaghetti and Heinz Spaghetti, and while she wasn't too thrilled about either one, she did admit that the Aldi version tasted slightly better. She said the Heinz version was "not nice" and had a metallic flavor.
Advertisements
14

PurAqua Belle Vie Bold Cucumber Blackberry Sparkling Water VS LaCroix Muré Pepino Sparkling Water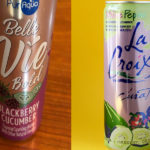 Advertisements
Fans of LaCroix Sparkling Water might be pleased to know that there's an off-brand water that tastes just as good for a fraction of the price. In fact, many people can't even tell the difference between the two.
Aldi's PurAqua Belle Vie Bold Cucumber Blackberry Sparkling Water goes for just $2.99, while LaCroix Muré Pepino Sparkling Water goes for $4.25.
DID YOU KNOW?
LaCroix's parent company came under fire some years ago for allegedly using cockroach insecticide as an ingredient in its sparkling water. A Louisiana law firm that filed a lawsuit on behalf of several customers claimed that testing showed the beverages contained synthetic ingredients, including linalool, a chemical used in cockroach insecticide.
Advertisements
15

Benton's Chocolate Chip Cookies VS Nabisco Chips Ahoy!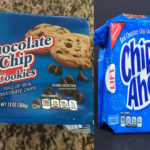 Advertisements
If you do a search for reviews of Benton's Chocolate Chip Cookies, you'll quickly see how many people actually prefer them to Chips Ahoy! One reviewer on Amazon said that "they taste homemade" and are "way better than Chips Ahoy!" Another reviewer agreed, stating that they are "better than Chips Ahoy by far!"
Back in 2019, another reviewer said they saw these cookies at Aldi for $1.39 and decided to give them a try. "I was expecting dollar store quality because they were so cheap but WOW was I pleasantly surprised to find they taste as good or better than Chips Ahoy cookies, and only half the price. Going to buy two packs next time," the reviewer wrote.
Advertisements
16

Burman's Tomato Ketchup VS Heinz Tomato Ketchup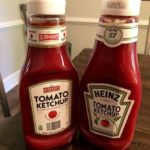 Advertisements
The only real difference between Burman's Tomato Ketchup and Heinz Tomato Ketchup is the price. In fact, not only is the packaging almost exactly the same, the taste is pretty close as well—so close that you likely wouldn't be able to tell the difference.
The only reason why anyone would continue to purchase Heinz after discovering Burman's is because they're loyal to the brand. I don't even purchase Heinz ketchup myself. I'm down for whichever costs the least without having to sacrifice flavor. Thankfully, I have found just that in many of the off-brand ketchups.
DID YOU KNOW?
Four tablespoons of ketchup have the same nutritional value as an entire medium-sized tomato. Just thought I'd throw that out there!
Advertisements
17

Breakfast Best Waffles VS Kellogg's Eggo Waffles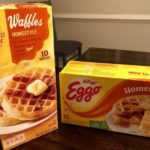 Advertisements
When you try Breakfast Best waffles, you'll be yelling Leggo My Breakfast Best instead of Leggo My Eggo! Okay, so maybe it doesn't have a nice ring to it like the latter, but it still holds true nonetheless. Not only are these two brands similar in taste, one is a lot cheaper than the other—as you would have guessed. Additionally, some consumers find Breakfast Best waffles to be lighter, crispier and all-around more pleasant in the texture department than Eggo Waffles.
The only downside to the Breakfast Best brand is the overall appearance of the waffles. This is where Eggo beats out the competition. Their waffles are more uniform in shape and color. But taste and price is really what you're going for, so it's clear that Breakfast Best waffles are worth the savings.
Advertisements
18

Lunch Mate Turkey Breast VS Oscar Mayer Deli Fresh Oven Roasted Turkey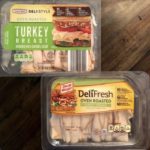 Advertisements
Who doesn't love a good turkey sandwich? It's one of the best things to make with Thanksgiving leftovers, and we all know that Oscar Mayer is known for its quality meats (I absolutely LOVE their bologna!). So, it should be no surprise that their turkey is beloved by many. But there's another brand that tastes just as good—some consumers say they aren't able to detect a difference in taste at all—but costs significantly less.
Aldi's Lunch Mate turkey breast costs $2.59 for a 9-ounce packet versus $3.99 at Kroger for a pack of Oscar Mayer Deli Fresh Oven Roasted Turkey. The only real difference between the two is the texture. Cheapism.com senior editor Saundra Latham wrote that the only difference she noticed is that the Oscar Mayer brand has a meatier, rougher texture, whereas the Lunch Mate brand had a smoother texture.
Advertisements
19

Baker's Treat Blueberry Mini Muffins VS Hostess Blueberry Mini Muffins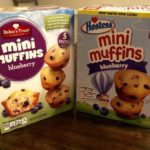 Advertisements
You'll be happy to know that Baker's Treat Blueberry Mini Muffins look, taste and smell very similar to Hostess Blueberry Mini Muffins. In fact, they're so similar you'll be checking the box to make sure you didn't actually pick up the Hostess brand by mistake.
Also on the plus side is that the Baker's Treat muffins are about $2.50 (give or take a few cents) whereas the Hostess muffins go for nearly $4.00 at Kroger.
Each the Baker's Treat muffin is individually wrapped, making it easy for you to take them on the go—whether to work, class, or when running errands.
Advertisements
20

Tuscan Garden Restaurant Style Italian Dressing VS Olive Garden Italian Kitchen Signature Italian Dressing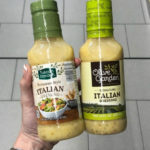 Advertisements
Did you know that there's an Aldi salad dressing that tastes just like Olive Garden's salad dressing? At least that's what some shoppers say. It's sold under the brand name Tuscan Garden, and according to shoppers, it's very similar to the Olive Garden brand. Not only that, but you can get it for nearly $1.50 cheaper!
Here's what shoppers on Reddit had to say about it:
"This dressing is amaze balls….seriously just like olive garden and 1/4 the price! I refuse to get roped into name brand any longer!!"—@Amyliabedylia
"This is in my top 3 favorite dressings from Aldi. I also love the ginger dressing and the tatziki [sic] dressing. I can't wait for tatziki [sic] to come back."—@Never-Forget-Trogdor
Advertisements
21

Little Journey Baby Puree Pouches VS Gerber 2nd Foods Pouches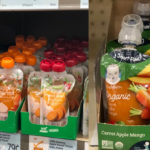 Advertisements
Lots of shoppers swear by Little Journey's baby food pouches. They're 100% USDA organic, nutritious, delicious, and perfect for picky eaters. What's more is that they contain no artificial colors or flavors and have earned the Good Housekeeping Seal.
Additionally, they're convenient. Better Homes & Gardens associate editorial director Rachel Weber says that she uses these pouches when she's in a time crunch and needs a good way to get her two little boys to eat their veggies. And on top of all that, you can get these pouches for less than $1 each. The Gerber pouches are nearly $2 at Walmart.
Advertisements
22

Clancy's Corn Chips Big Dippers VS Fritos Scoops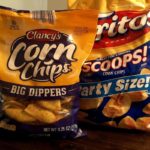 Advertisements
While Clancy's Corn Chips Big Dippers aren't exactly the same as Fritos Scoops, they are close enough that purchasing them would definitely be worth the savings. According to Cheapism.com senior editor Saundra Latham, the only difference is that the Clancy's corn chips have a little bit less salt and crunch. Other than that, the taste is very close. Plus, it'll only cost you about 85 cents for a 9.25-ounce bag of the Clancy's corn chips, whereas you'll pay nearly $5 for a 15.5-ounce bag of Fritos Scoops at Kroger.
TIP
Serve Clancy's corn chips to your guests at your next party. You'll save a ton of money, plus the partygoers likely won't even be able to tell (or won't even care about) the difference.
Advertisements
23

Nature's Nectar Fruit Punch VS Capri Sun Fruit Punch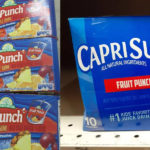 Advertisements
There are a couple of reasons to choose Nature's Nectar Fruit Punch over Capri Sun Fruit Punch. For starters, it has less sugar per serving. And then there's the price difference.
Now, just because the Nature's Nectar punch has less sugar doesn't mean it doesn't taste as good. In fact, Kallie Branciforte, who runs the YouTube channel But First, Coffee, did a blind taste test of the two beverage brands and found that the Nature's Nectar punch actually had a slightly sweeter, less watery flavor despite having less sugar.
Aside from that, both beverages contain only 10% fruit juice and have pretty much the same ingredients. It should be clear, then, which one is the winner.
Advertisements
24

Benton's Fig Bars VS Nabisco Fig Newtons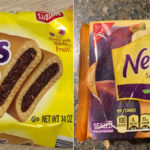 Advertisements
These two brands of fig bars are practically identical, with the exception of the texture. According to YouTuber Mandy from Mandy in the Making, the Aldi version has a softer exterior. If that's your thing, then it's clear the Benton's brand is worth the savings. Mandy and her son seem to think so.
The two did a blind taste-test and said they liked the taste of Benton's Fig Bars better than Nabisco Fig Newtons, although Mandy admitted that the products tasted almost identical.
Aside from the texture, there is another difference—the order of the ingredients. Nabisco lists figs as its first ingredient, while Benton's lists enriched bleached flour and high-fructose corn syrup as its first two ingredients. The figs are listed third.
Advertisements
25

Mama Cozzi's Cheese Pizza Snacks VS Totino's Pizza Rolls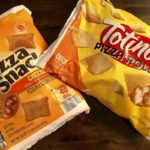 Advertisements
Which pizza snack you like more will depend on how you like your pizza in general. I like mine extra cheesy while I know others who prefer extra sauce on theirs. That being said, some find the Aldi's pizza snacks to be a bit on the cheesier side and with a slightly puffier crust, whereas the Totino's pizza snacks were a bit more saucy with a chewier texture.
Naturally, the Aldi's snacks cost less than the Totino's snacks, although not by much. With this one, it's really up to you to decide which taste and texture you prefer. And if neither of those things matter to you, then it's clear who the winner is here.
Advertisements
26

Millville Toaster Tarts VS Kellogg's Pop-Tarts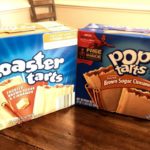 Advertisements
Millville Toaster Tarts and Kellogg's Pop-Tarts are very similar in many ways. Take a glance at the image above and you'll see that the packaging for both boxes is very close. Then there's the taste. That, too, is very close, with the exception of the Millville tarts being a bit on the sweeter side.
The only real difference is in the texture. The Kellogg's brand is a bit breadier. In other words, the Millville brand has more filling, plus it's cheaper, too. Last June, you could get a 12-count box of Millville Toaster Tarts for $1.65, while Kellogg's Pop-Tarts went for $2.99 at Kroger.
Advertisements
27

Baker's Treat Swiss Rolls VS Little Debbie Swiss Rolls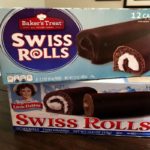 Advertisements
I love Little Debbie Swiss Rolls and can't imagine eating another brand—unless, of course, it's comparable. And according to an article published by Cheapism, this product is! The article noted that these two snack cakes taste very similar.
It was also noted that the Aldi's version tastes a tad bit sweeter. Unfortunately, the Aldi's version doesn't look as appetizing as the Little Debbie cakes, but is that really all that important? I mean, after all, it's the taste that matters the most—and the cost, too. And since the Baker's Treat cakes are a bit less expensive, they are totally worth buying.
Advertisements
28

Millville Crispy Rice Treats VS Kellogg's Rice Krispies Treats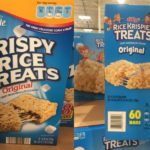 Advertisements
I'm sure we'll all agree that homemade crispy rice cereal bars are hard to beat. But when we're pressed for time, we can always reach for the ready-made ones on the shelf. And when it comes to ready-made crispy rice cereal bars, Kellogg's is where it's at. But what about store brands? Do they even come close? When it comes to Aldi's version of Rice Krispies Treats, the answer is a resounding no.
Aldi shoppers are definitely not fans of the knockoff Rice Krispies Treats. One shopper said on Reddit that she hated Millville Crispy Rice Treats so much that she tried to return them to the store. Another shopper said that this was one of the few Aldi items they've tried and didn't love. Another user found the bars to have a weird aftertaste. It's clear, then, that Millville Crispy Rice Treats are not worth the savings.
Advertisements
29

Belmont Biscuits Smooth Biscuit Spread VS Lotus Biscoff Spread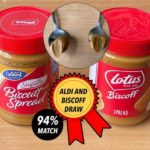 Advertisements
Aldi sells both versions of this spread in its stores (I think it's available in the UK only), and to be honest, there really isn't much difference between the two—other than the price. Both have an oddly similar taste, smell, and texture. In fact, some shoppers say they can't tell the difference between the two of them at all.
So, how much can you expect to pay for these two similar items that go by different brand names? According to an article published in 2021 by Leicestershire Live, the Lotus Biscoff Spread jar (400g) sells for £2.28 while the Aldi Biscuit Spread jar (400g) sells for just £1.79.
Advertisements
30

Saint Gérmont Réserve Vodka VS Grey Goose Vodka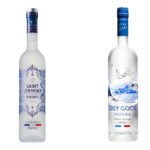 Advertisements
"Grey Goose at half the price." That's how many refer to Aldi's Saint Gérmont Réserve Vodka. And it's a title that's well-deserved, too. The vodka was crowned as "best in the world" at the World Vodka Awards earlier this year.
Saint Gérmont Réserve Vodka costs just £14.99 for 70cl—that's $19.78 in U.S. dollars. Unfortunately, the beverage is only available in the UK. It's sold at both Aldi and Tesco, which announced its entry into the U.S. market in 2006 and ultimately exited the market in 2013.
FUN FACT
Aldi has won additional accolades for their alcohol aisle in general, including "best spirits supermarket" at the People's Choice Awards and "wine supermarket of the year 2021" at the International Wine & Spirits Competition.
Advertisements