The Best And Worst Bargains At Aldi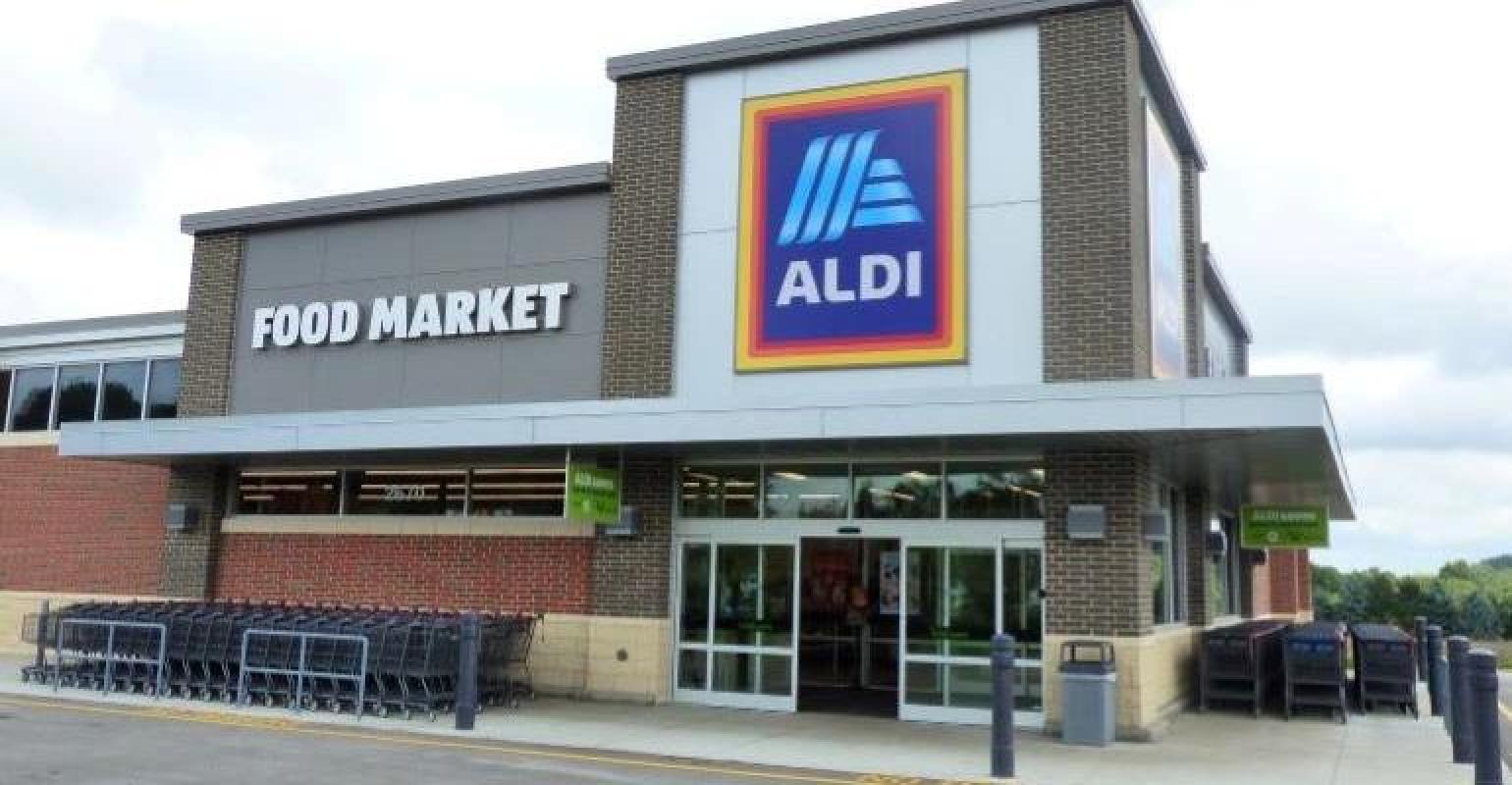 Aldi offers many products at discount prices, but not every item is a good deal. Find out the best and worst bargains to look out for.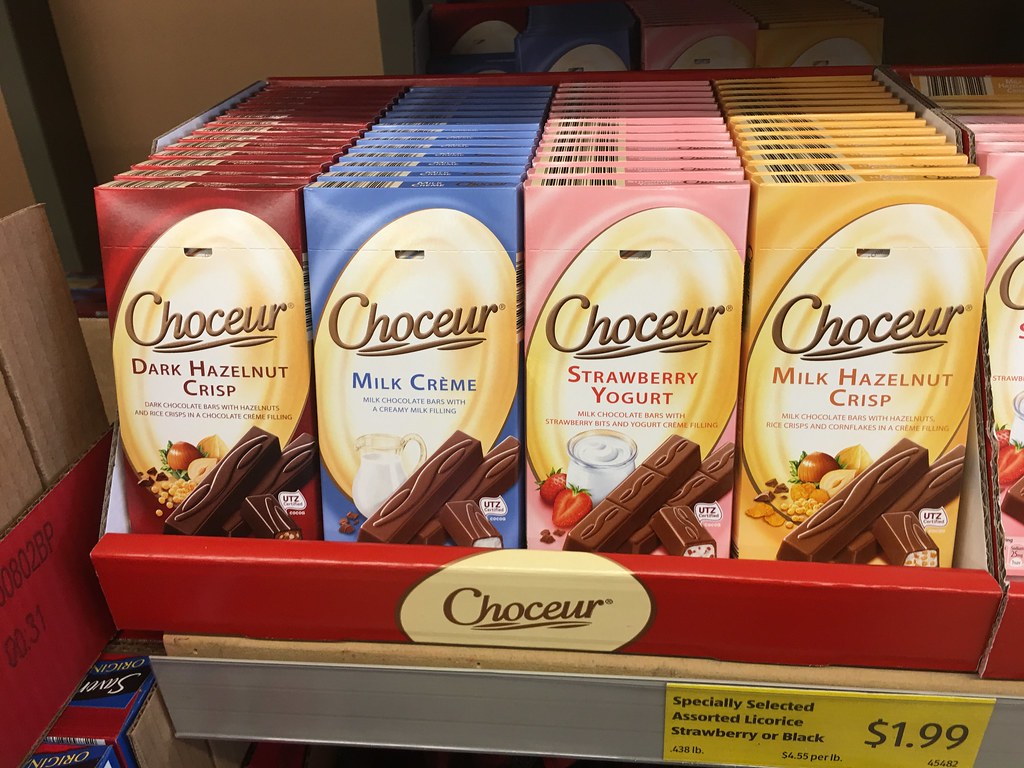 Aldi has German roots, so you'd be smart to cruise over to the candy area and purchase their decadent European sweets. You won't only find delicious chocolates, but you can't beat the price. They offer several brands, and the selection ranges from truffles to chocolate bars in several flavors and sizes. 
The folks over at Hip2Save asked their readers to share their favorite deals at Aldi, and their chocolate selection came out on top. "Aldi dark chocolate is my crack. $1.99 for a decadent large 4.4 oz bar has made me an official junkie," one commenter said.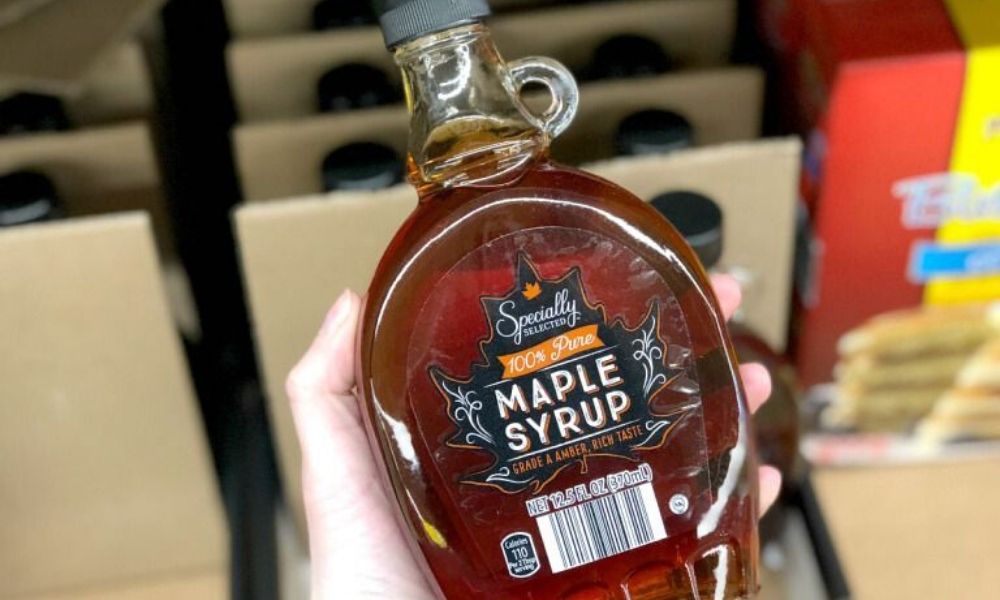 Another item that is a great bargain is Aldi's Pure Maple Syrup. The price tag will make you smile, but the taste is really what sets it apart from other brands. Don't just take our word for it, though. Good Housekeeping put their taste team to work, and they rated the leading maple syrup brands.
Aldi maple syrup was crowned the winner as it was "not overwhelmingly sweet" and their tasters were surprised by "the rich, complex notes of floral, roasted grains, and Christmas spices". Be sure to add this one to your grocery list next time you shop at Aldi.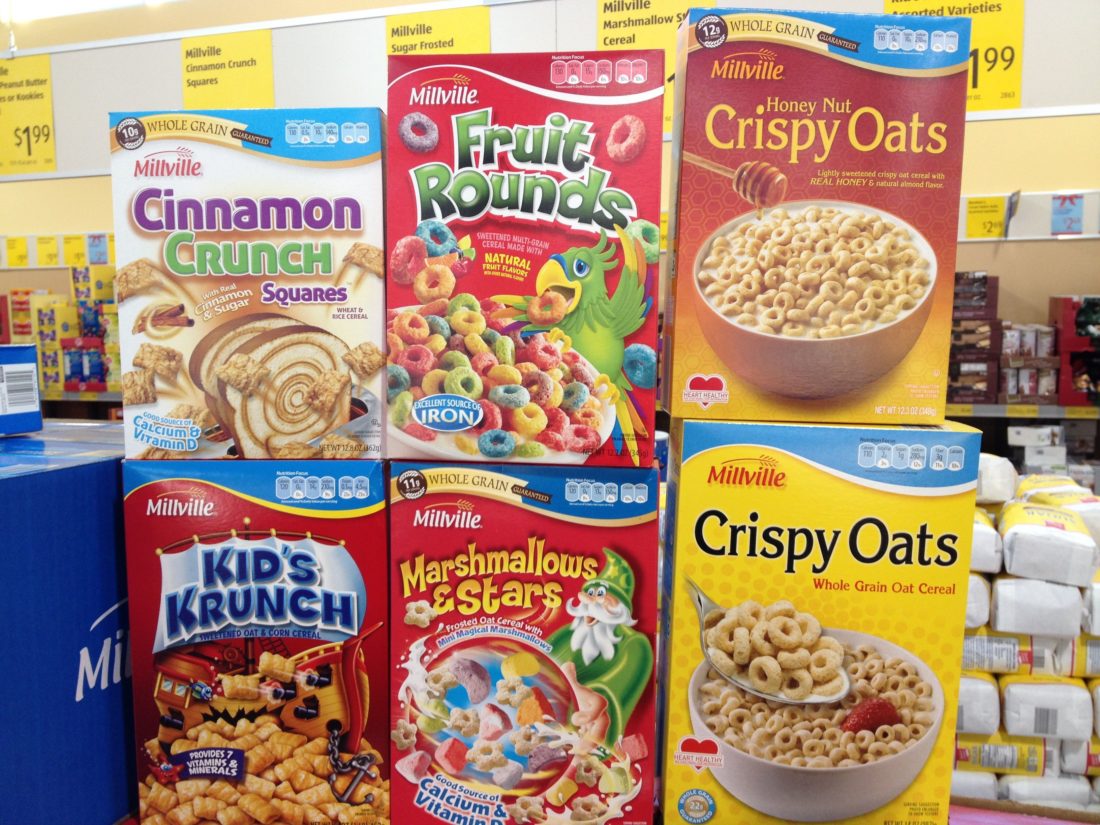 It may be tempting to purchase your cereals at Aldi, but the truth is, you won't find the best deals there. They offer an extensive selection of knock-off cereals, but the taste and quality don't measure up to their name brand counterpart. 
They also carry many name brand kinds of cereal and the price may seem like a good bargain, but other leading grocery stores have proven to have better prices, especially if you use coupons. "You can often find better deals on name-brand cereals at your local store when combining coupons and sales," said Forbes magazine.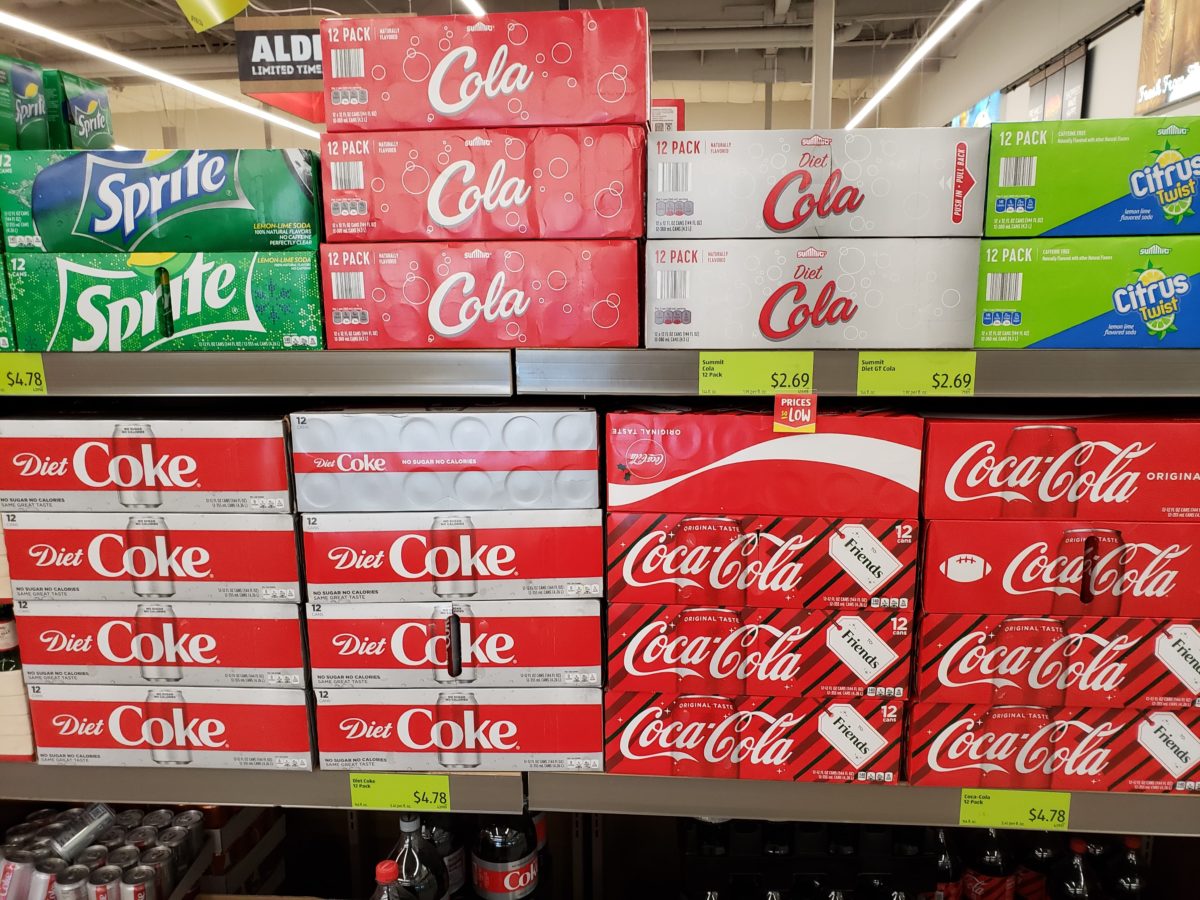 Soda-lovers might be excited about Aldi's knock-off soda brand, but will be disappointed once they pop open a can. For what you save in money, you give up in taste. The flavor just doesn't match up to other brands. You'd be smart to leave the soda on the shelf and not waste your money.
Here's another tip: don't be fooled by their wide line-up of name-brand soft drinks, either. Their Coke products may seem like a bargain, but they often charge the same price as you would find in a grocery store. You won't find deep discounts on soft drinks at Aldi.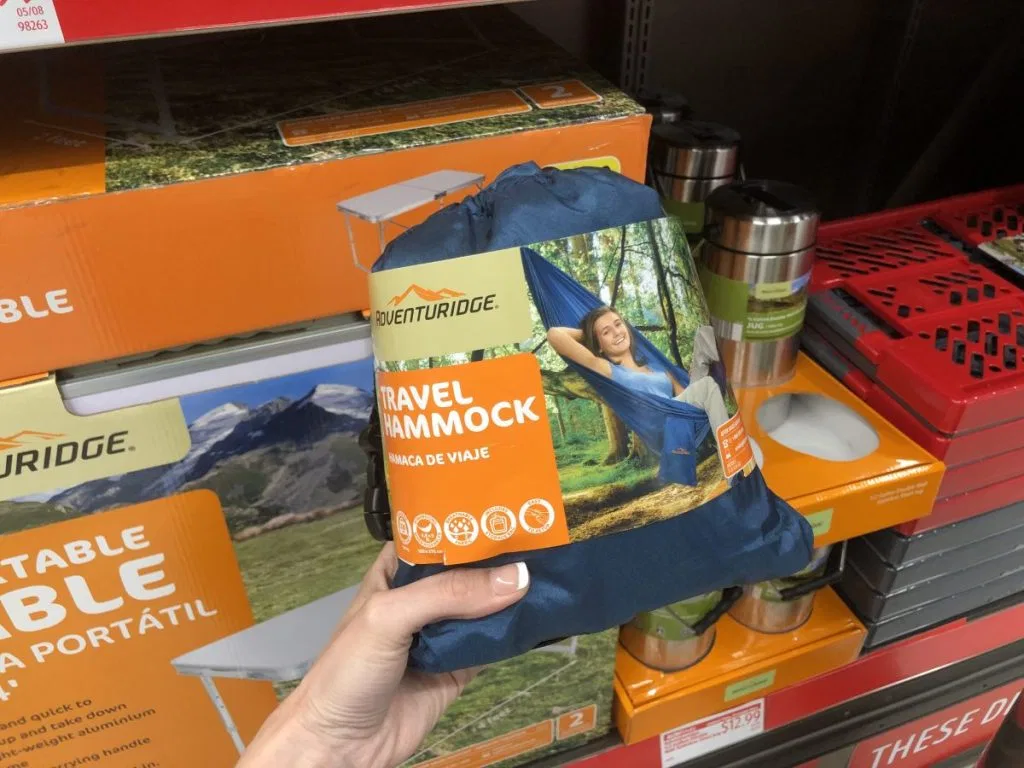 One aisle that you should always pay a visit to when shopping at Aldi is the seasonal area. You can find great deals on all sorts of items that go with the season. Springtime is upon us, and their shelves are filled with camping essentials at impressive prices. You could stock up on everything you need for a fun camping trip.
Aldi also has you covered when it comes to holidays. From Valentine's Day to Christmas, shoppers can find just what they need to celebrate. If you're looking to find fun gifts or yummy foods, you'll be happy with their selection.  
6

Buy: Gluten-Free Products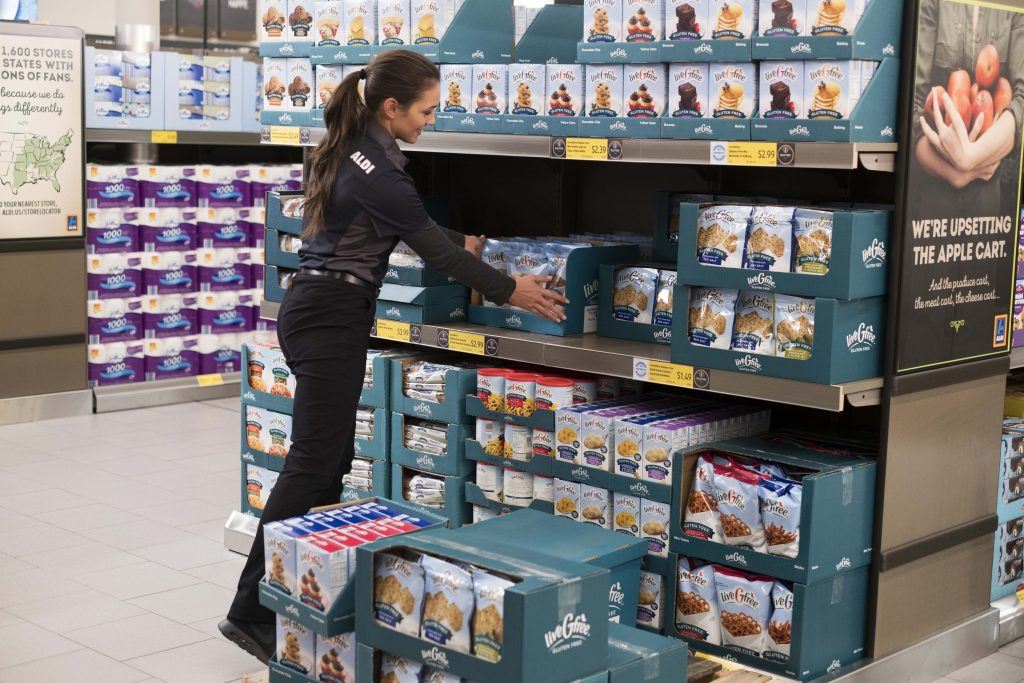 People with food allergies or dietary restrictions will be happy to know that Aldi has an extensive selection of gluten-free products and many of the items are actually tasty. They even have their own brand, LiveGFree, that offers several products ranging from frozen foods to baking mixes. 
Rather, you have a pizza craving or want something sweet to snack on, they have a large variety for you to choose from. Gluten-free products can suffer when it comes to flavor and texture, but Aldi's options are satisfying and the prices are reasonable as well.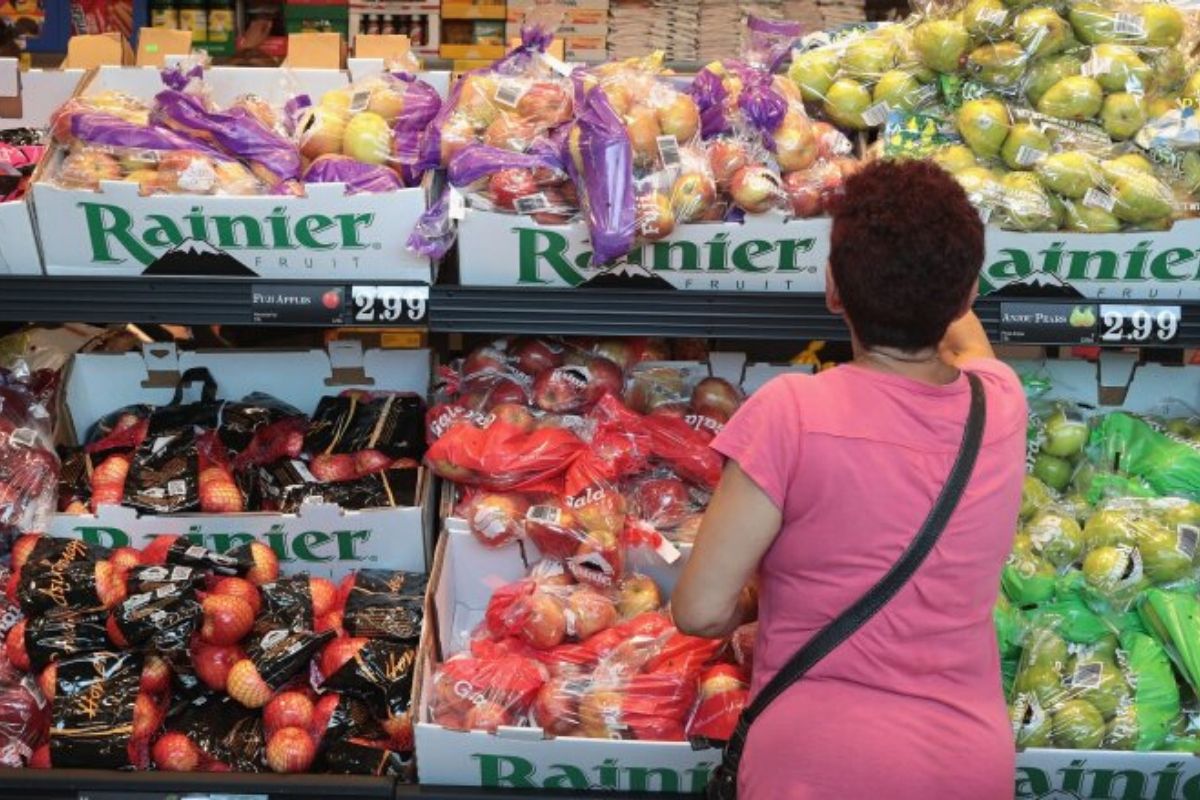 Fresh produce can be hit or miss at Aldi, so it's not so much that you shouldn't buy fruits and veggies, but you should proceed with caution. All too often, consumers go home with a batch of strawberries or a bag of apples to discover that the bottom ones are rotten. So, be sure to inspect any produce before you purchase it.
According to Cheat Sheet, Consumer Reports conducted a 2015 survey, and Aldi was given high marks overall, but received low scores for perishable items. This might be one item that you skip or buy at a grocery store chain.
8

Skip: Aldi Zipper-Top Bags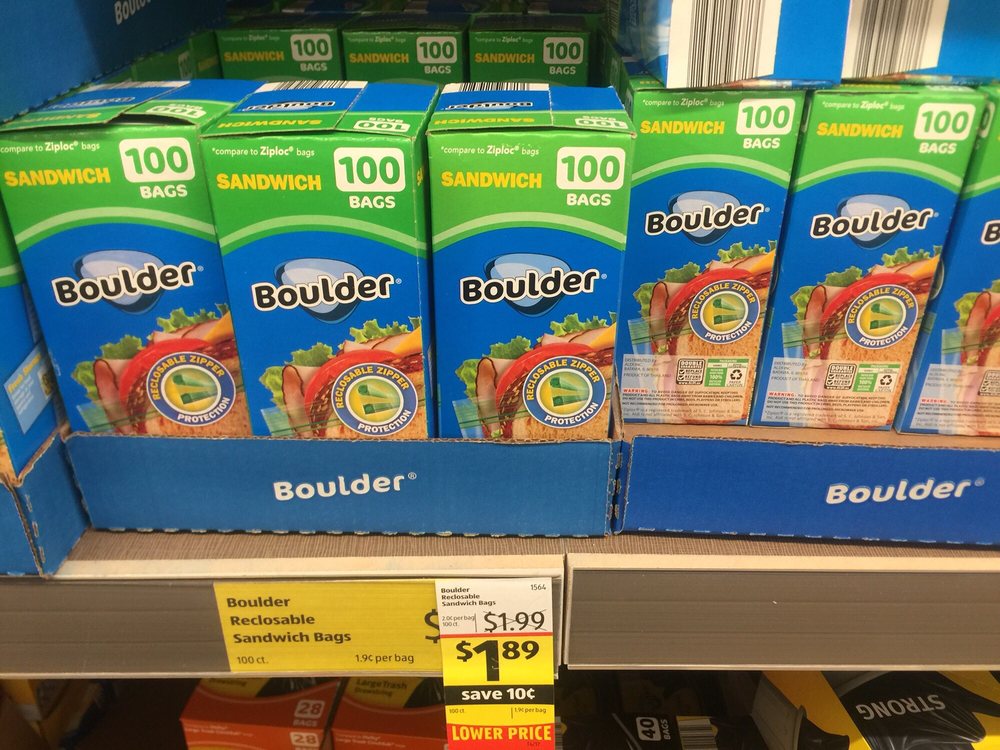 Picky shoppers should pause before buying zip-top bags from Aldi. The quality just doesn't measure up to name brands. Not only do they break easily, but several customers have complained on Reddit that the caliber of the plastic used has gone downhill as of late. 
The folks over at Frugally Blonde agree with this sentiment. "I have noticed that Aldi ziplock bags have a plastic smell to them that I just can't get past. The idea of putting my food in there grosses me out. They really aren't that good of a deal either," one reviewer said.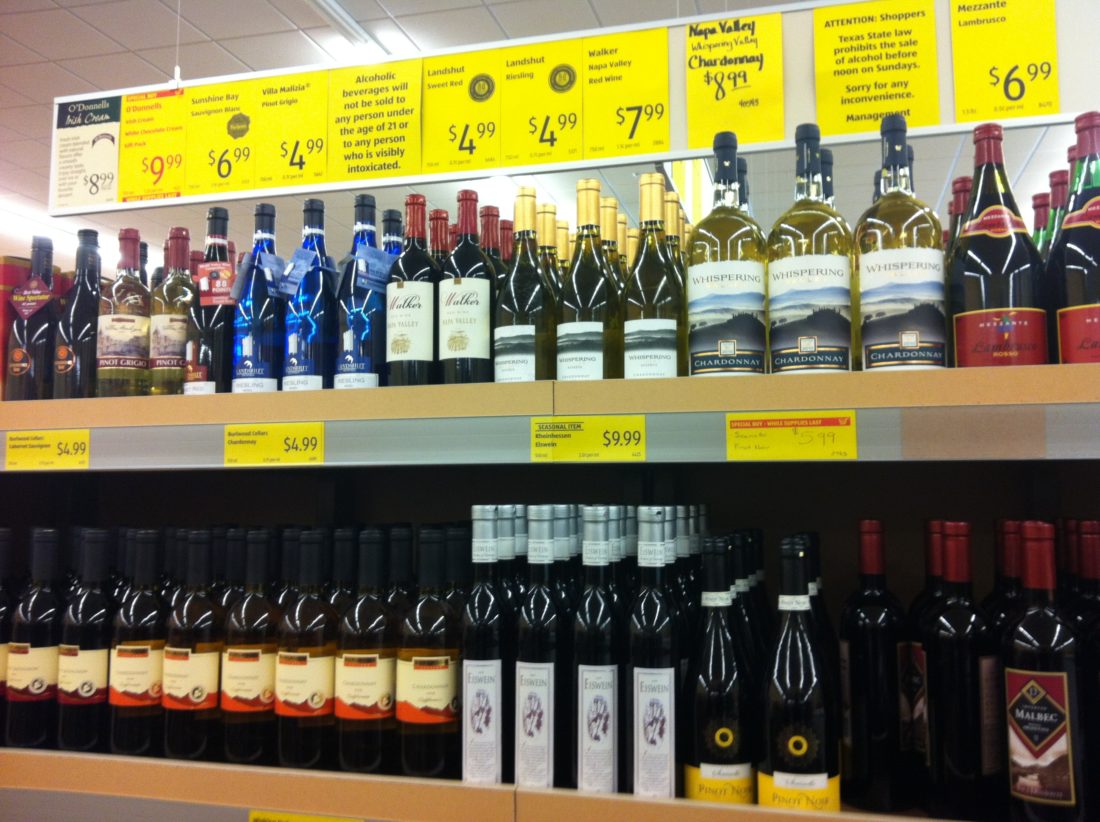 Wine-lovers rejoice! Aldi has an excellent selection of wine at affordable prices. This is one item that you don't want to miss out on at the discount store. They have a full collection of inexpensive options that are surprisingly delish. Many of their bottles are under $10, so the price is right.
According to The Guardian, one of the best wines you can buy at Aldi is The Exquisite Collection Limoux Chardonnay. You really can't go wrong when it comes to picking out wine at Aldi. They don't skimp on quality, and you can't beat the bargains.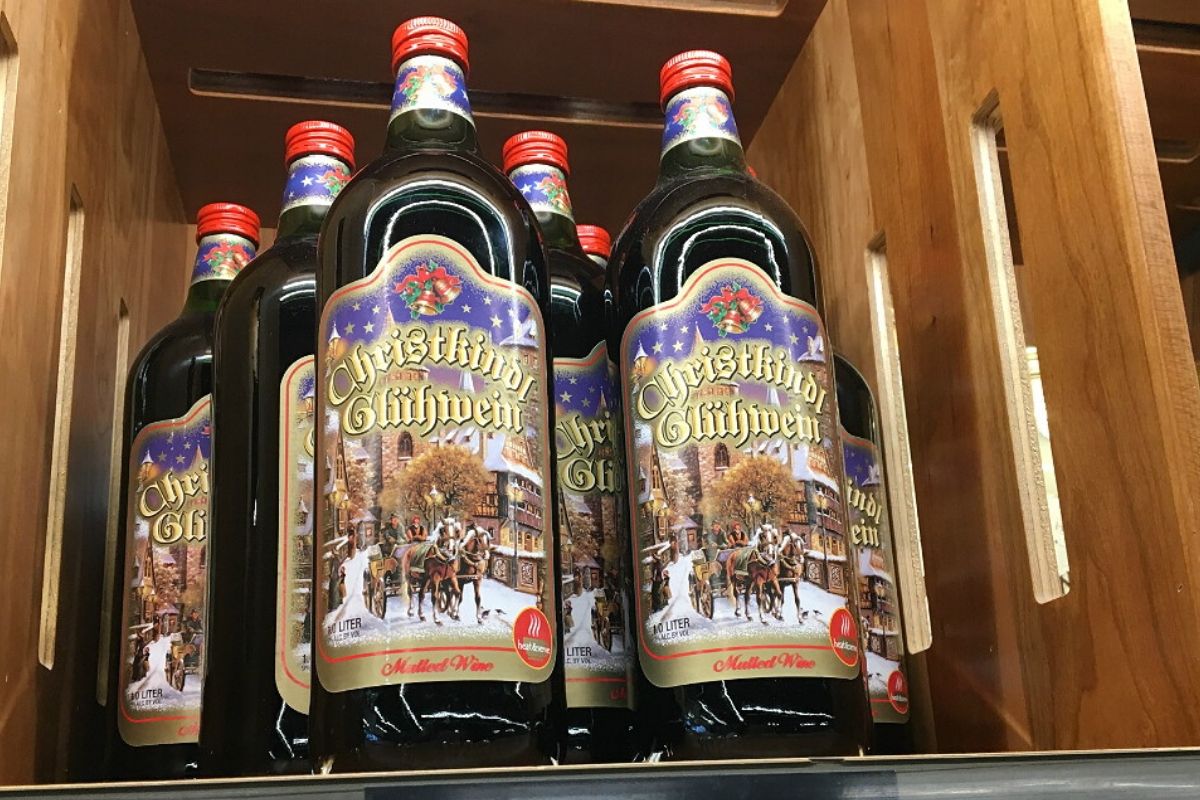 Aldi really shines when it comes to its beer selection, which isn't a surprise, considering the store has German roots. They don't have a large selection, but the varieties available are top-notch. You will be impressed by the quality and the price tag is pretty great. 
According to Kiplinger, you can find a decent German beer at a decent price. One reviewer wrote, "Its six-packs of Broegel Bock Beer go for $6.99, not bad for an imported beer. Brewed in Belgium, this bock scores a 3.8 on a scale of 5 as rated by Beer Advocate." 
11

Skip: Paper Towels And Toilet Paper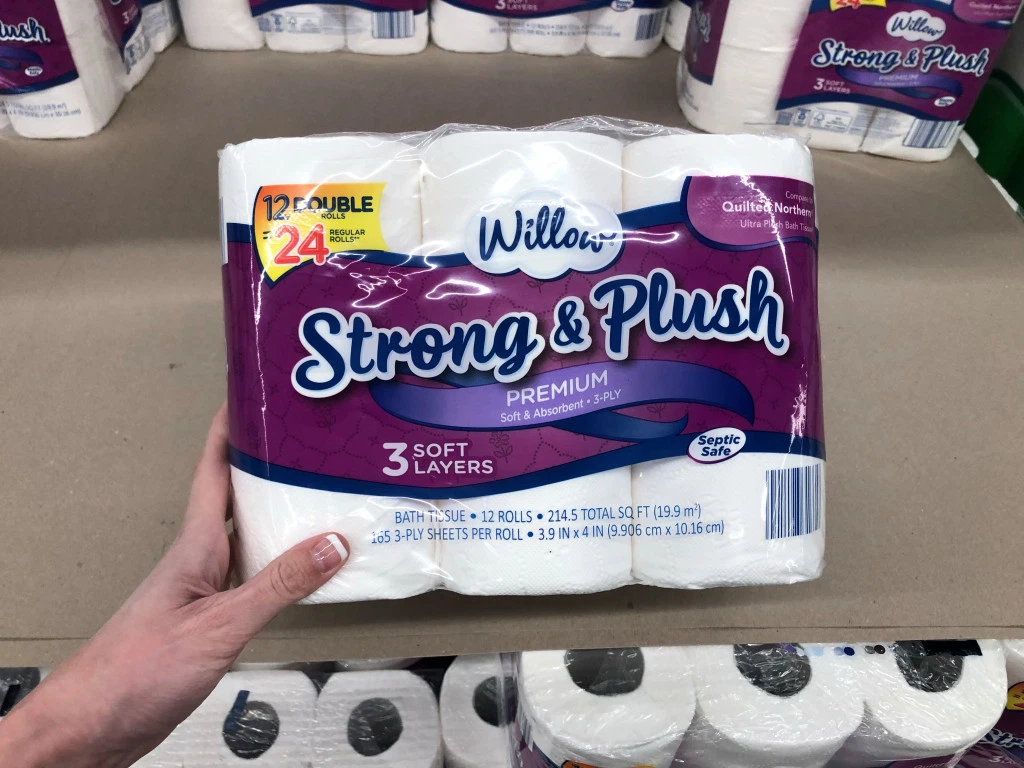 There are some products that may seem like a good idea to buy from Aldi, but not every item is as much of a bargain as you might think. It would be wise for you to skip the toilet paper and paper towels. The quality isn't the problem, but the price just doesn't save you a significant amount of cash. 
According to Kiplinger, the prices of toilet paper and paper towels elsewhere are often similar to what you'll find at Aldi. "Once you stack frequent shopper discounts or manufacturer coupons on top of those low prices, the big chains sometimes come out ahead," an insider said.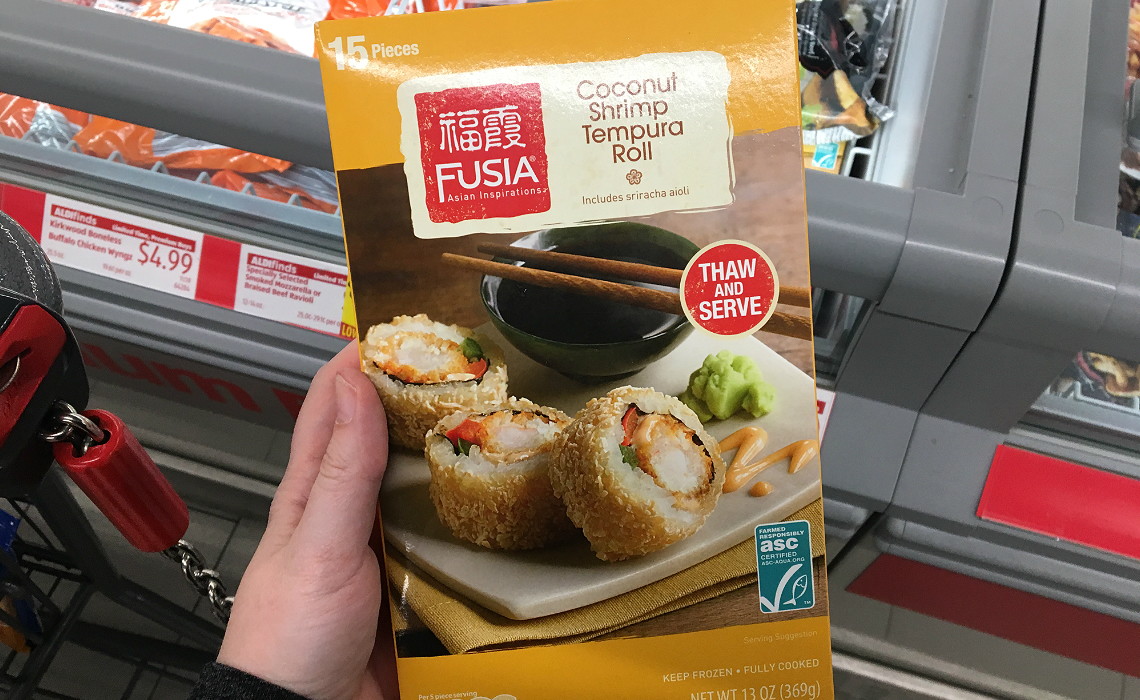 Another Aldi product that is total fail is their frozen sushi. Grocery store sushi can be sketchy in general, but theirs just tastes sort of meh. If you are a sushi connoisseur, then you won't be impressed by this product at all. 
According to Cheapism.com, Aldi Nerd said, "If I lived somewhere rural where sushi joints were few and far between and I had a serious hankering for it, I may buy this. But I live less than a mile from a really delicious sushi restaurant and the frozen Fusia just doesn't compare." 
13

Buy: Speciality Cheeses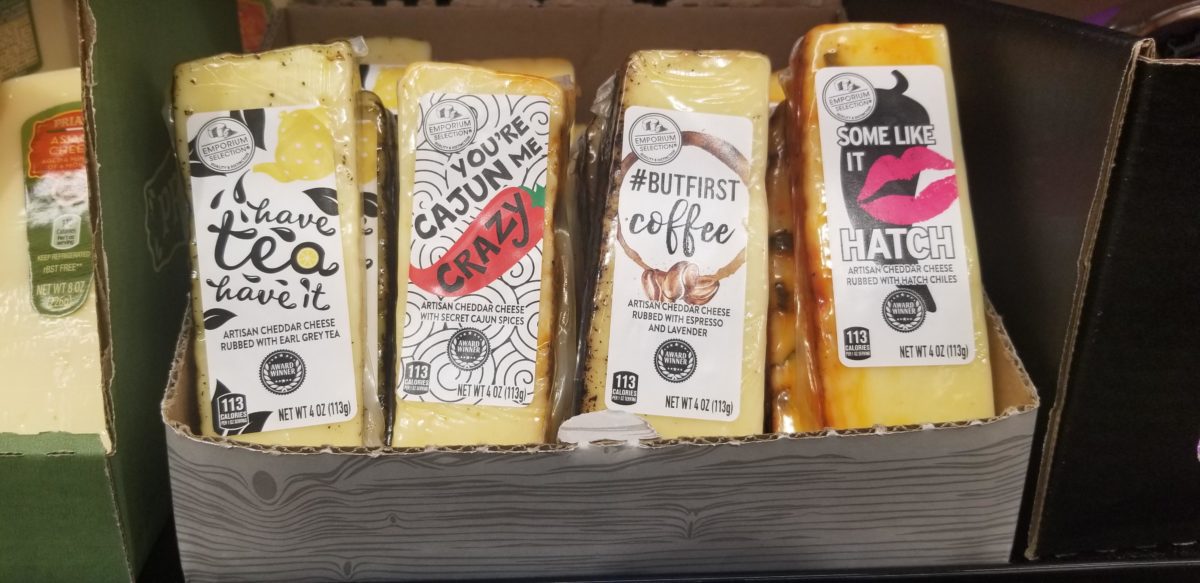 Another product that can't be beat at Aldi is their specialty cheeses. They have an amazing selection that will please even the most avid cheese-lovers. Not only do they have a ton of varieties, but the price tag can be impressive as well. 
Aldi's cheese prices range from $2 to $5. Some of their cheeses have even won awards and have stellar reviews on Reddit. One commenter wrote, "I really like the specially selected roasted garlic cheese wedge. There are a few varieties in the box, but that one is my favorite. The vintage aged white cheddar is good too."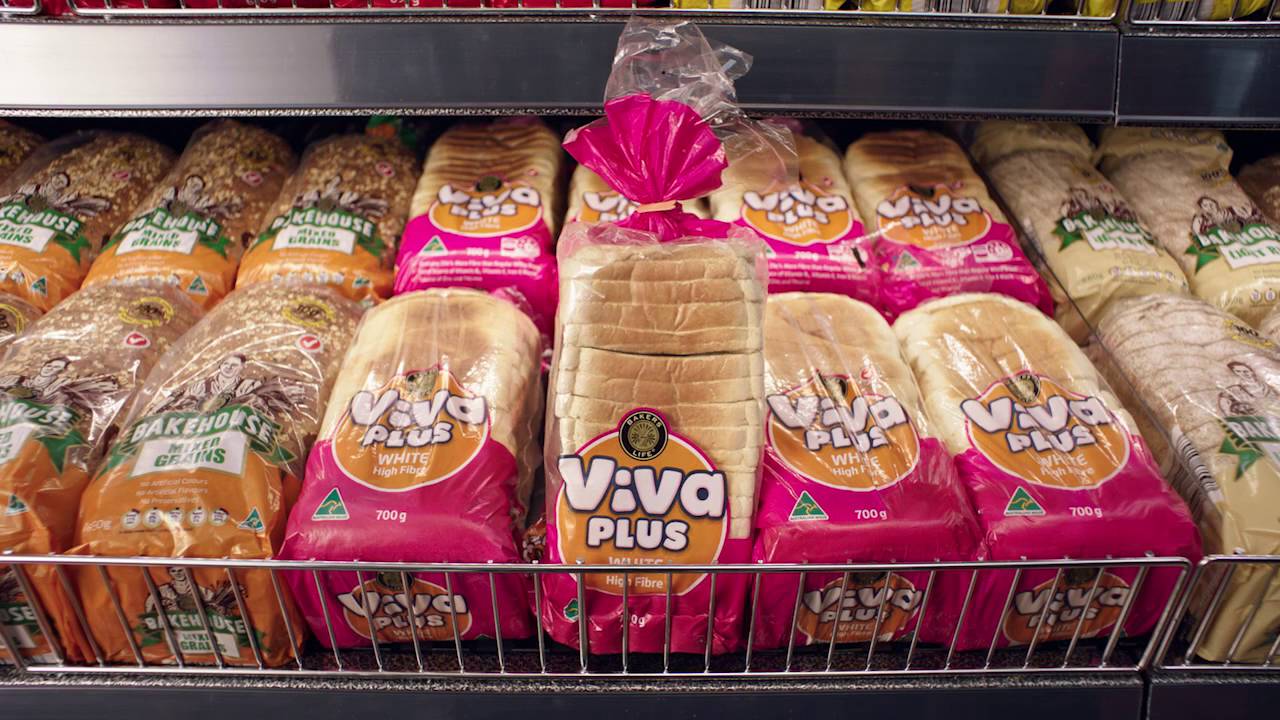 You can't beat the bargains when it comes to bread at Aldi. They have just about any kind of bread you might want for a steal. From bagels to baguettes, there are so many options available. You'd be smart to cruise by the bread aisle next time you're shopping at Aldi.
According to Kiplinger, "You can snag a 20-ounce loaf of Aldi's L'oven Fresh white bread for just 85 cents. That same size loaf of bread at Walmart sells for 88 cents under the Great Value store brand. Giant was offering a 22-ounce loaf of its store-brand white bread for $1.89." 
15

Skip: Small Appliances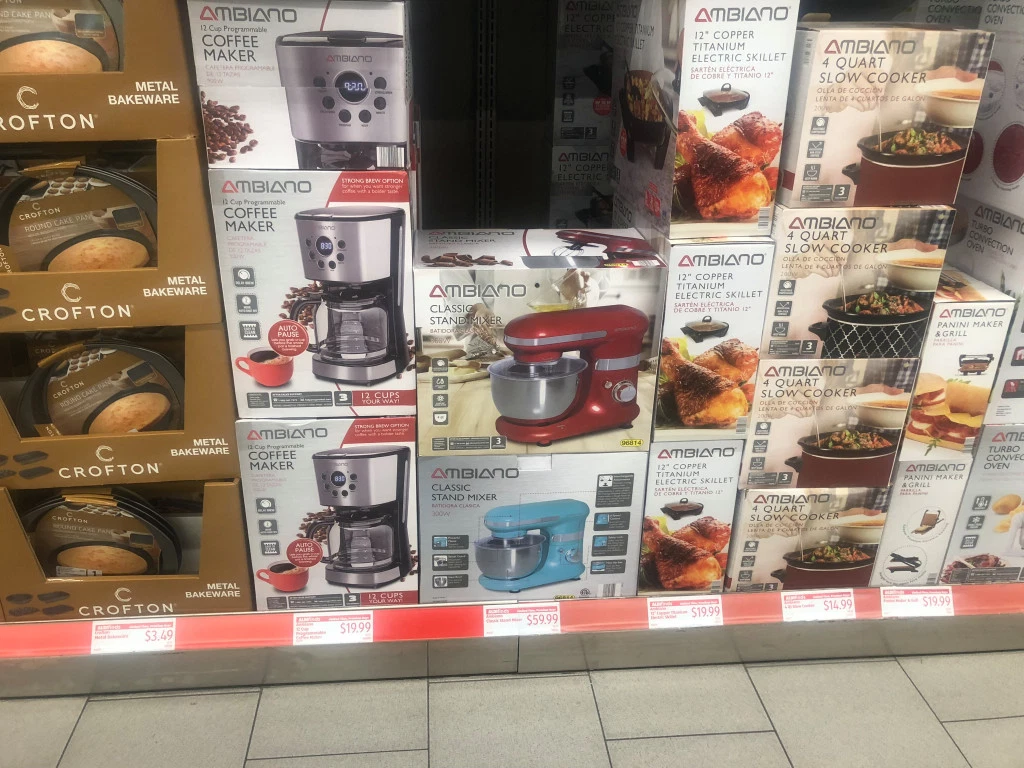 Aldi often sells small appliances that may seem like a smart buy, but many of their products have mixed reviews. It can be hit or miss when it comes to the quality of these items. You'd be smart to do some research before purchasing any of their Ambiano Kitchen Supplies. 
One Reddit user wrote, "I bought the Ambiano single-serve coffee pot to replace a Keurig that died. WORST COFFEEPOT EVER! From the beginning, it blew out the k-cup (many different brands) and had coffee grounds over counter, cup and coffee machine every time." Don't be fooled by the price tag.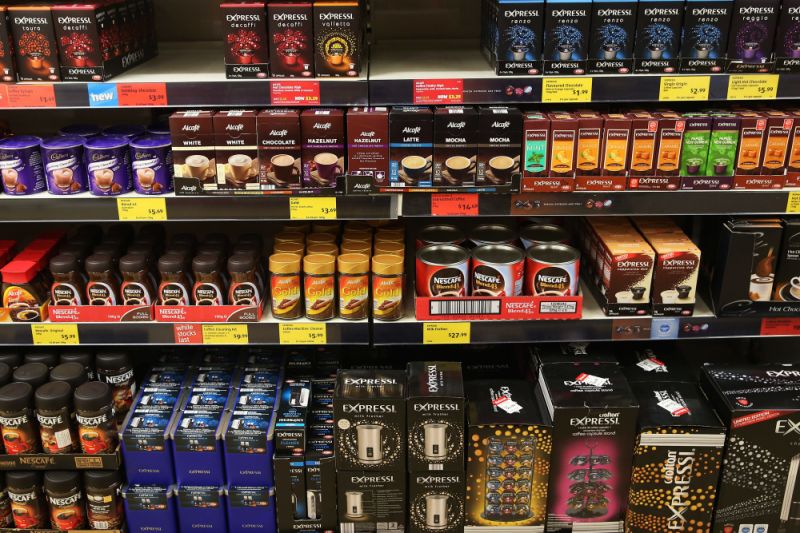 With all the potential bargains available at Aldi, it can be overwhelming to know what you should or shouldn't spend your money on. Coffee is another item where you should be selective before you put it in your cart. They have a variety of flavors and brands to choose from, but not all coffees are created equal.
Their cheapest brand is Daily Basics ground coffee, which seems like a steal at 17 cents an ounce. Yet, the flavor leaves much to be desired. You can get better tasting coffee for the same price at other grocery stores.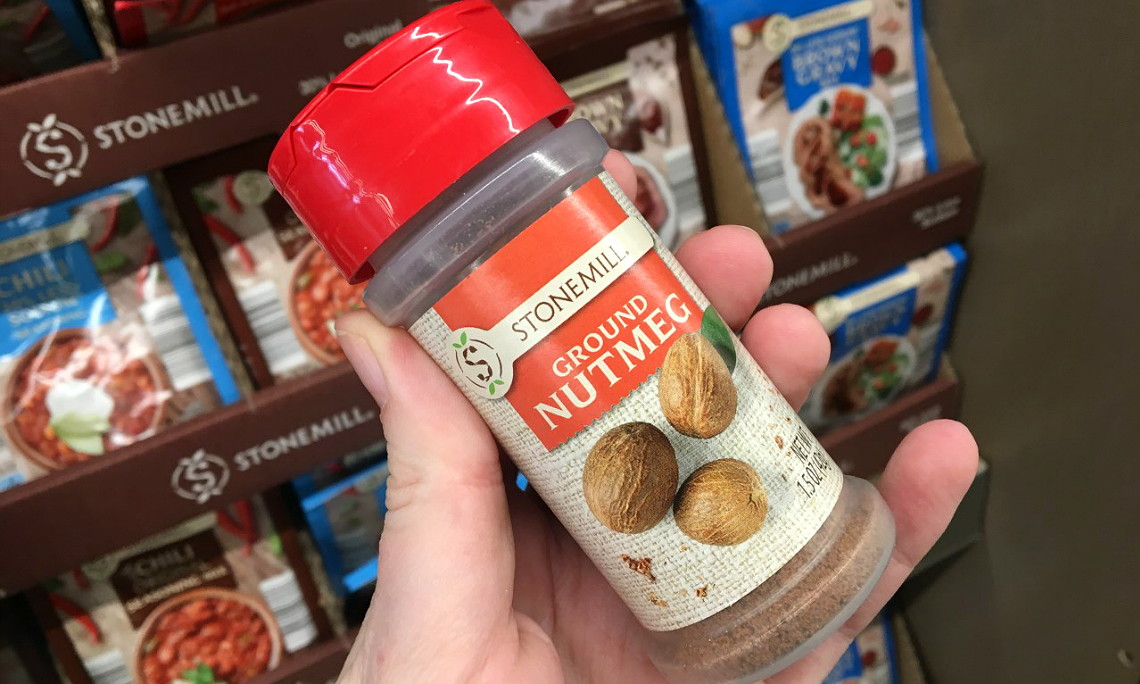 Smart shoppers know that you should always buy cooking spices from Aldi. Their Stonemill brand spices are comparable in quality to their name brand counterparts. You will also be happy with the price. At just 95 cents a container, that deal is hard to beat. They might not have an extensive array of options, though.
Take advantage of the selection they do have. You can stock up on many of your kitchen staples for a fraction of the cost you would pay at other stores. This is one item that you should always keep your eyes open for.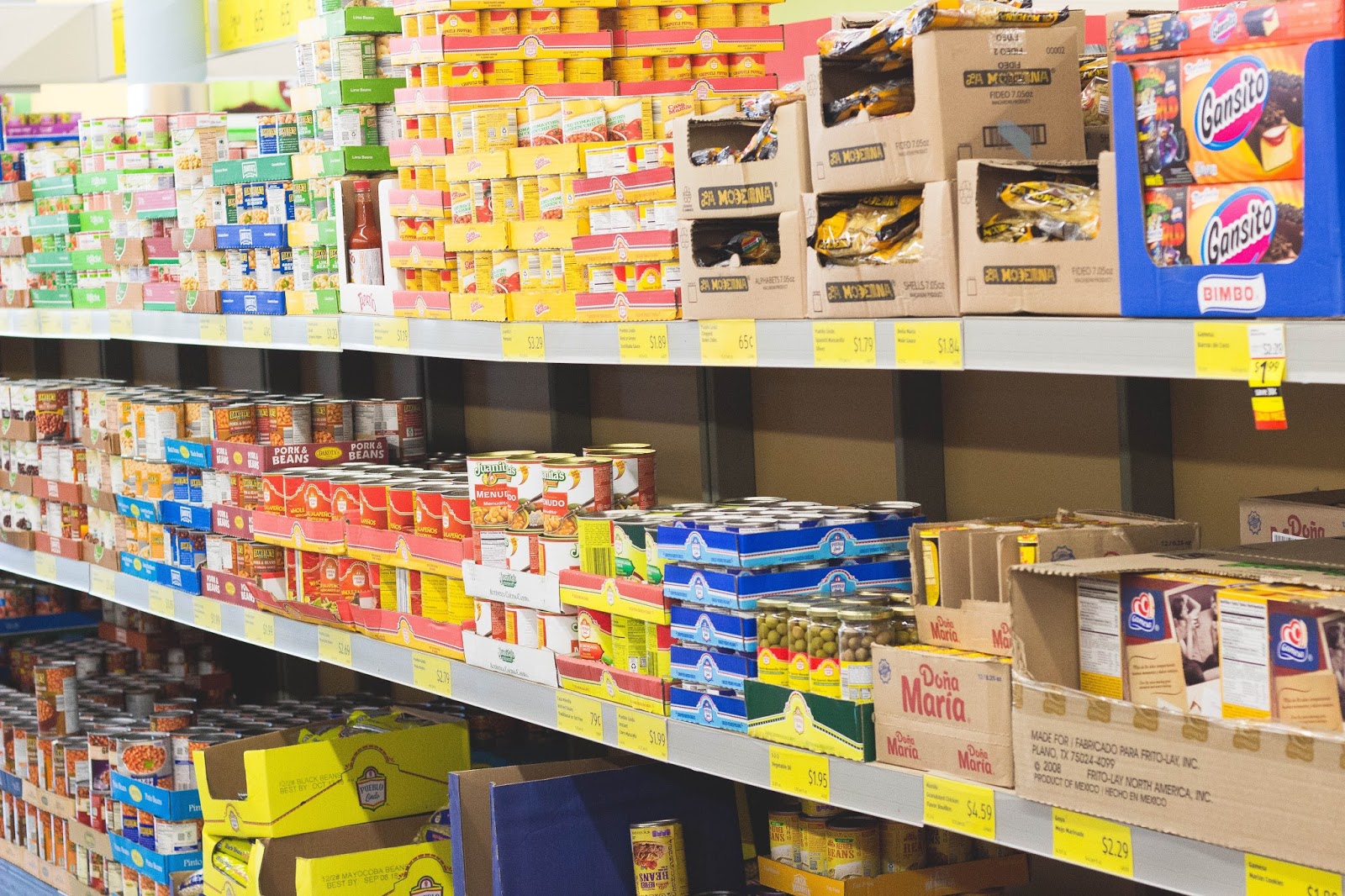 Another item that is a big winner at Aldi is their selection of canned goods. This is another aisle where you can get all the kitchen staples that you need for your pantry at a discounted price. The quality matches up with anything you might find at a big box store and your wallet will be happy too.
Rather you need applesauce, soup, or canned veggies, Aldi has you covered. You'll be pleased with the money you save and you'll feel good about feeding your family anything that comes in a can from Aldi.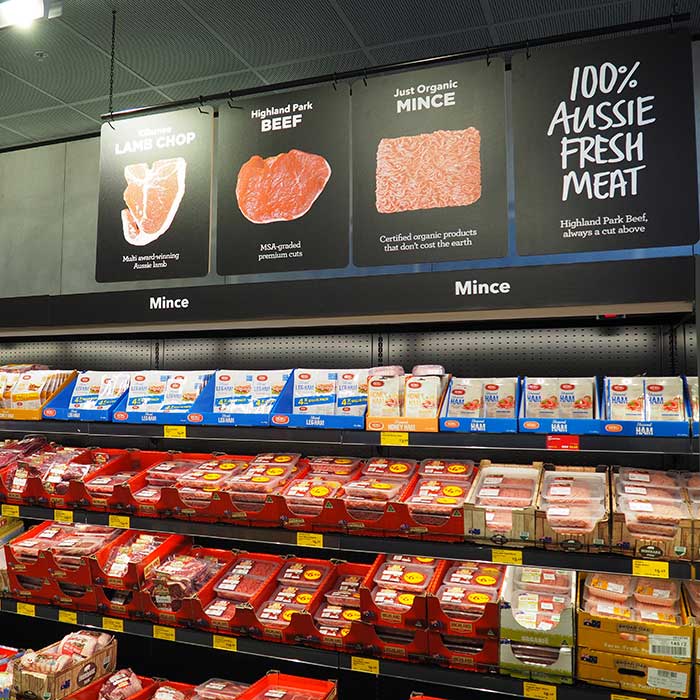 It's become almost common knowledge that the meat at Aldi isn't always the best quality. They may have a cheap selection of chicken, fish, and meat, but you get what you pay for in this case. Don't let the potential bargain lure you into purchasing your meat at Aldi. You can find better-tasting meat for cheaper at other stores.
Their meat gets mixed reviews on Reddit, but most comments are negative. One commenter wrote, "The meat is a miss for me. Since they never have a sale, I can almost always get better prices from the draw sales at major chain supermarkets."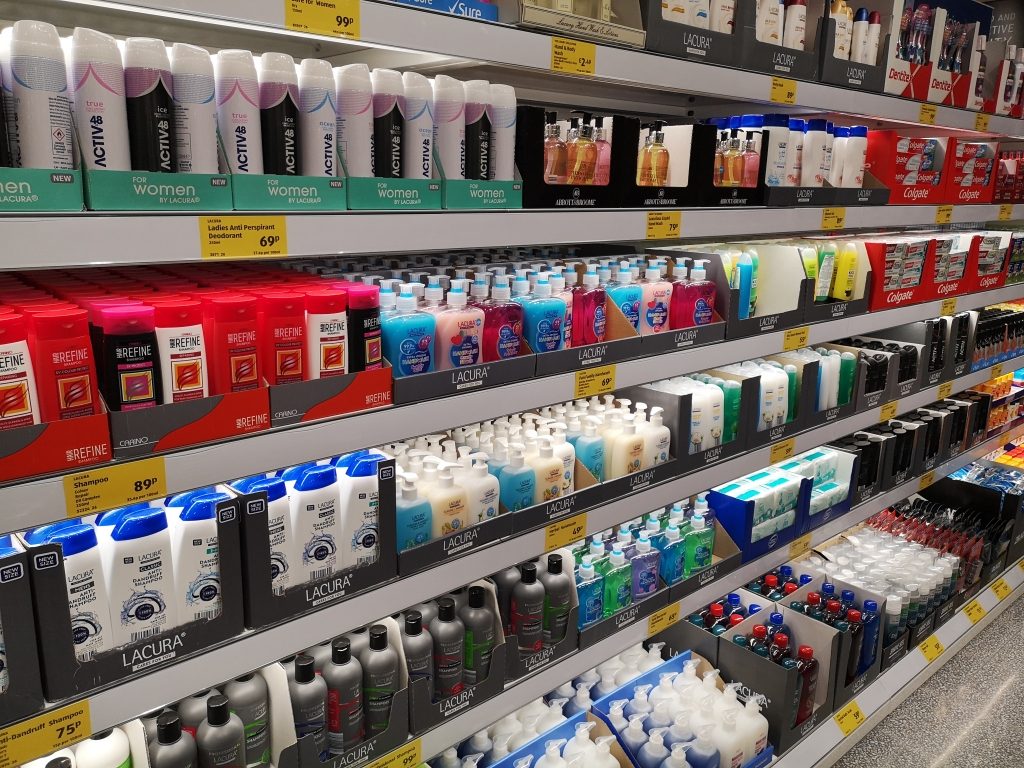 You'll find plenty of toiletries to choose from at Aldi, but don't bother buying them. They carry everything from shampoo to deodorant. Customers can buy soap and razors, and it might seem like a good deal at first glance.
According to Cheapism.com, you can find better bargains on these items at other stores, like Target. "For instance, we saw that a liter-size bottle of Aldi's Dentiguard mouthwash was 10 cents more than Target's store brand, Up & Up. Throw in Target's better selection, frequent sales, and REDcard discounts, and it makes more sense to stock up there," one reviewer wrote.