The Best And Worst Bargains At Aldi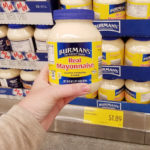 Advertisements
Mayonnaise is one of the most popular condiments since it can be used in many ways. However, depending on the brand, it can end up being quite expensive.
At Aldi's, however, we find Burman's mayonnaise, which is not only delicious, but also very inexpensive. A jar of 887 ml sells for as little as $1.89.
Advertisements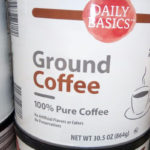 Advertisements
With all the potential bargains available at Aldi, it can be overwhelming to know what you should or shouldn't spend your money on. Coffee is another item where you should be selective before you put it in your cart. They have a variety of flavors and brands to choose from, but not all coffees are created equal.
Their cheapest brand is Daily Basics ground coffee, which seems like a steal at 17 cents an ounce. Yet, the flavor leaves much to be desired. You can get better tasting coffee for the same price at other grocery stores.
Advertisements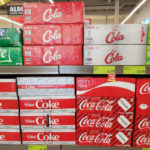 Advertisements
Soda-lovers might be excited about Aldi's knock-off soda brand, but will be disappointed once they pop open a can. For what you save in money, you give up in taste. The flavor just doesn't match up to other brands. You'd be smart to leave the soda on the shelf and not waste your money.
Here's another tip: don't be fooled by their wide line-up of name-brand soft drinks, either. Their Coke products may seem like a bargain, but they often charge the same price as you would find in a grocery store. You won't find deep discounts on soft drinks at Aldi.
Advertisements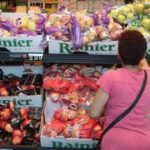 Advertisements
Fresh produce can be hit or miss at Aldi, so it's not so much that you shouldn't buy fruits and veggies, but you should proceed with caution. All too often, consumers go home with a batch of strawberries or a bag of apples to discover that the bottom ones are rotten. So, be sure to inspect any produce before you purchase it.
According to Cheat Sheet, Consumer Reports conducted a 2015 survey, and Aldi was given high marks overall, but received low scores for perishable items. This might be one item that you skip or buy at a grocery store chain.
Advertisements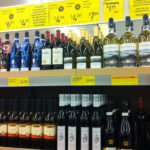 Advertisements
Wine-lovers rejoice! Aldi has an excellent selection of wine at affordable prices. This is one item that you don't want to miss out on at the discount store. They have a full collection of inexpensive options that are surprisingly delish. Many of their bottles are under $10, so the price is right.
According to The Guardian, one of the best wines you can buy at Aldi is The Exquisite Collection Limoux Chardonnay. You really can't go wrong when it comes to picking out wine at Aldi. They don't skimp on quality, and you can't beat the bargains.
Advertisements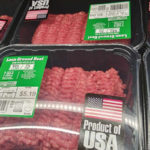 Advertisements
It's become almost common knowledge that the meat at Aldi isn't always the best quality. They may have a cheap selection of chicken, fish, and meat, but you get what you pay for in this case. Don't let the potential bargain lure you into purchasing your meat at Aldi. You can find better-tasting meat for cheaper at other stores.
Their meat gets mixed reviews on Reddit, but most comments are negative. One commenter wrote, "The meat is a miss for me. Since they never have a sale, I can almost always get better prices from the draw sales at major chain supermarkets."
Advertisements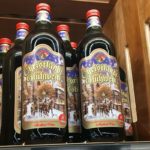 Advertisements
Aldi really shines when it comes to its beer selection, which isn't a surprise, considering the store has German roots. They don't have a large selection, but the varieties available are top-notch. You will be impressed by the quality and the price tag is pretty great.
According to Kiplinger, you can find a decent German beer at a decent price. One reviewer wrote, "Its six-packs of Broegel Bock Beer go for $6.99, not bad for an imported beer. Brewed in Belgium, this bock scores a 3.8 on a scale of 5 as rated by Beer Advocate."
Advertisements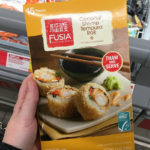 Advertisements
Another Aldi product that is total fail is their frozen sushi. Grocery store sushi can be sketchy in general, but theirs just tastes sort of meh. If you are a sushi connoisseur, then you won't be impressed by this product at all.
According to Cheapism.com, Aldi Nerd said, "If I lived somewhere rural where sushi joints were few and far between and I had a serious hankering for it, I may buy this. But I live less than a mile from a really delicious sushi restaurant and the frozen Fusia just doesn't compare."
Advertisements
9

Buy: Speciality Cheeses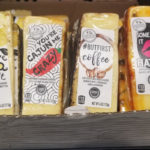 Advertisements
Another product that can't be beat at Aldi is their specialty cheeses. They have an amazing selection that will please even the most avid cheese-lovers. Not only do they have a ton of varieties, but the price tag can be impressive as well.
Aldi's cheese prices range from $2 to $5. Some of their cheeses have even won awards and have stellar reviews on Reddit. One commenter wrote, "I really like the specially selected roasted garlic cheese wedge. There are a few varieties in the box, but that one is my favorite. The vintage aged white cheddar is good too."
Advertisements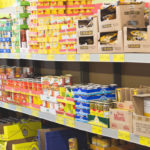 Advertisements
Another item that is a big winner at Aldi is their selection of canned goods. This is another aisle where you can get all the kitchen staples that you need for your pantry at a discounted price. The quality matches up with anything you might find at a big box store and your wallet will be happy too.
Rather you need applesauce, soup, or canned veggies, Aldi has you covered. You'll be pleased with the money you save and you'll feel good about feeding your family anything that comes in a can from Aldi.
Advertisements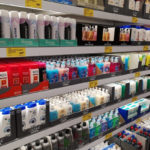 Advertisements
You'll find plenty of toiletries to choose from at Aldi, but don't bother buying them. They carry everything from shampoo to deodorant. Customers can buy soap and razors, and it might seem like a good deal at first glance.
According to Cheapism.com, you can find better bargains on these items at other stores, like Target. "For instance, we saw that a liter-size bottle of Aldi's Dentiguard mouthwash was 10 cents more than Target's store brand, Up & Up. Throw in Target's better selection, frequent sales, and REDcard discounts, and it makes more sense to stock up there," one reviewer wrote.
Advertisements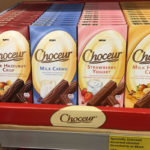 Advertisements
Aldi has German roots, so you'd be smart to cruise over to the candy area and purchase their decadent European sweets. You won't only find delicious chocolates, but you can't beat the price. They offer several brands, and the selection ranges from truffles to chocolate bars in several flavors and sizes.
The folks over at Hip2Save asked their readers to share their favorite deals at Aldi, and their chocolate selection came out on top. "Aldi dark chocolate is my crack. $1.99 for a decadent large 4.4 oz bar has made me an official junkie," one commenter said.
Advertisements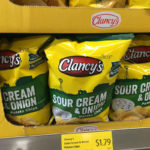 Advertisements
Chips are the kind of food that is always handy to have in your pantry. You never know when a craving will come along or when you'll need a quick snack to feed unexpected visitors.
However, Aldi is not the ideal place to fill your pantry with chips. Indeed, we all love Lays and other well-known brands, but Aldi's Clancy's chips, for example, are far from being as tasty.
Advertisements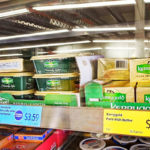 Advertisements
Butter has infinite uses in a kitchen. Having it on hand at all times is therefore essential. It is possible to buy it at low prices at Aldi, but this is not recommended by many customers.
According to them, butter bought from Aldi will save you money, but when the time comes to cook or bake with it, you will regret not having paid a little more for a better quality butter.
Advertisements
15

Buy: Never Any! Chicken Breasts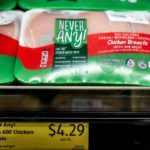 Advertisements
It's always good to have chicken breasts on hand. Not only is it one of the best proteins for your health, but it can be prepared in literally 1000 different ways! The Never Any! brand found at Aldi is a great option. Never Any! even got the nod from Good Housekeeping.
As Jaclyn London, MS, RD, CDN, Good Housekeeping Institute nutrition director, explained, "[the brand] demonstrates a commitment to ensuring high-quality meat and poultry products through ethical agricultural practices." These chicken breasts sell for only $4.29 per pound and are antibiotic free.
Advertisements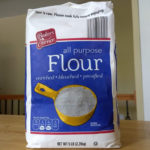 Advertisements
If you love to cook and regularly prepare delicious desserts for those around you, shopping at Aldi could save you a lot of money.
Aldi offers several products such as brown sugar, pure cane sugar and all-purpose flour in its private label Baker's Corner, which it sells at totally derisory prices. Famous brands can sell these same products at up to twice the price!
Advertisements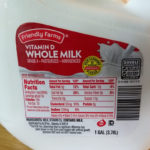 Advertisements
Aldi is still the ideal place to buy milk, a product so much appreciated by young and old alike. Indeed, their prices are very competitive!
Unlike Walmart who sells a gallon of Great Value milk at $2.53, or Giant who sells it at $3.29, you will leave Aldi's with a gallon of Friendly Farms whole milk for only $2.48.
Advertisements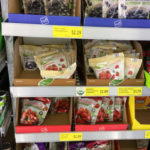 Advertisements
If you're a health-conscious consumer, then you most likely make it a point to include fruit into your daily diet. When it comes to buying fruit at Aldi, it would be wise to skip the fresh produce because they often get mixed reviews. The frozen fruits are excellent, though.
Season's Choice Frozen Berry Medley from Aldi is a favorite among shoppers. The folks over at Mashable agree. "They're very easy to use over cereal or to defrost and eat plain, contain plenty of that fiber we were talking about, and taste just as fresh and sweet as the real deal," one commenter said.
Advertisements
19

Buy: Raspberry Lemon Spiked Lemonade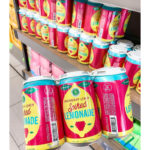 Advertisements
Every month, Aldi offers its consumers its "Aldi Finds", products available for a limited period of time. This summer, the store has found a drink so delicious that you won't be able to do without it!
Perfect for summer, Aldi's Raspberry Lemon Spiked Lemonade is THE alcoholic beverage you'll want to drink whenever you have a good time in the sun. Sold in packs of 6 12-ounce canes, you can get it for only $6.99. Hurry up and stock up, because it's going to go fast!
Advertisements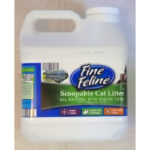 Advertisements
If you're a cat person, then you probably only want to buy the best products for your pet. You should think twice before buying kitty litter at Aldi. The price seems like a bargain, but the quality just doesn't hold up when compared to name brands. Aldi's Fine Feline brand of litter has gotten mixed reviews from shoppers.
According to Aldi Reviewer, they recently changed the name to Heart to Tail Scoopable Cat Litter and attempted to improve the formula, but one reviewer said, "This new Heart to Tail formula is still dusty, although maybe slightly less so than the old Fine Feline litter."
Advertisements
21

Skip: Mini Bear Grahams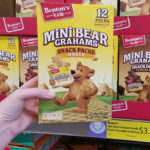 Advertisements
Smart shoppers know to skip the Aldi brand graham crackers and bear-shaped graham cookies. They may look just like their name-brand counterpart, Teddy Grahams, but they don't match up when it comes to flavor. Don't just take out word for it, though. There have been several complaints about Aldi graham crackers.
There are many Aldi Reddit threads that discuss what you should and shouldn't buy, and these products often get critical reviews from Aldi customers. One commenter shared their disappointment, saying, "I bought their generic Goldfish crackers (penguins) and knock-off Teddy Grahams and they were completely inedible."
Advertisements
22

Skip: Paper Towels And Toilet Paper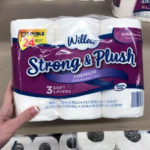 Advertisements
There are some products that may seem like a good idea to buy from Aldi, but not every item is as much of a bargain as you might think. It would be wise for you to skip the toilet paper and paper towels. The quality isn't the problem, but the price just doesn't save you a significant amount of cash.
According to Kiplinger, the prices of toilet paper and paper towels elsewhere are often similar to what you'll find at Aldi. "Once you stack frequent shopper discounts or manufacturer coupons on top of those low prices, the big chains sometimes come out ahead," an insider said.
Advertisements
23

Buy: Village Bakery Triple Chocolate Crème Cake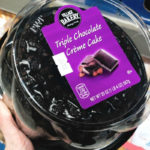 Advertisements
Sweet tooths, you know there's nothing more satisfying than a good piece of cake, right? Especially since Aldi offers decadent and delicious cakes at totally ridiculous prices. It would be ridiculous to go without!
Aldi offers the Village Bakery Triple Chocolate Crème Cake for only $3.29. If you are a chocolate lover, this is definitely a purchase you need to make. And for about the same price, you have a ton of other kinds of Village Bakery cakes available at Aldi. We love this kind of deal!
Advertisements
24

Buy: Take-And-Bake Pizza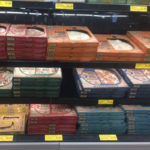 Advertisements
One underrated Aldi product that doesn't get much attention is their selection of take-and-bake pizzas. Mama Cozi's pizzas are priced right as they cost between $4 and $6.99. They're not only a bargain, but these pizzas are huge. At 16 inches, the pies are larger than the ones offered at many popular pizza chains.
You have plenty of different toppings to choose from, such as traditional pepperoni or Southwest style flatbread pizza. A reviewer at The Kitchn wrote, "Unlike most frozen pizzas, these once-frozen-now-refrigerated pizzas don't taste like freezer-burned cardboard. The toppings really cover every inch and they taste pretty close to fresh."
Advertisements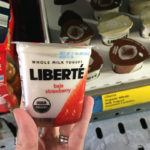 Advertisements
One product that can be hit-or-miss at Aldi is their selection of yogurt. Many shoppers bought name brand products over Aldi's in-house yogurt brand. Despite offering a reasonable amount of brands, their yogurt has been met with mixed reviews. So, be sure to be selective while shopping.
There is an entire Reddit thread dedicated to the yogurt offered at Aldi and most of the commenters weren't pleased. "I have tried the yogurt at Aldi and I wasn't a fan, I didn't like the kids "gogurt" replica either, it tasted too sweet. I prefer the Chobani Greek yogurt over Aldi's," one consumer said.
Advertisements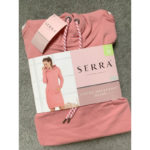 Advertisements
Aldi offers many non-food items in their "Aldi Finds" section and you can often find clothing, but don't be fooled by the price. Often times, the quality can be subpar and not worth the savings. Aldi Reviewer covered the topic and found that many shoppers complained about their purchase.
One shopper wasn't happy with the packaging, either. "The tricky thing about almost all of Aldi's adult clothing is that it comes packaged in cardboard or, in the case of these pajamas, in neatly folded ribbon-tied packages. It can be difficult to know what you're getting because you can't easily hold a shirt up to examine the dimensions," she wrote.
Advertisements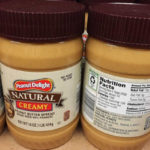 Advertisements
Savvy shoppers know to buy their peanut butter at Aldi. They offer a nice selection of distinct types including Peanut Delight Creamy Peanut Butter, Peanut Delight Natural Creamy Peanut Butter Spread, and Simply Nature Organic Creamy Peanut Butter. There's something for every flavor pallet.
The price is right too, and they don't skimp on quality. Aldi Reviewer only had good things to say about the peanut butter: "All of the different varieties of Aldi peanut butter are good at what they do, whether you want a budget standard peanut butter or a minimally processed organic spread," a reviewer wrote.
Advertisements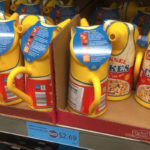 Advertisements
Who hasn't bought a funnel cake at an amusement park or a carnival? This fried dough dessert is absolutely delicious! But then, why should you only eat it on a special outing? Thanks to Aldi, you can enjoy it every day!
Aldi sells Baker's Corner Funnel Cakes Pitcher and Mix, which will not only allow you to eat funnel cakes at home, but also to have fun with your family and pass the time making them yourself. It's simple, fun, and the result will be as delicious as you remember!
Advertisements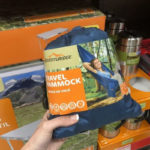 Advertisements
One aisle that you should always pay a visit to when shopping at Aldi is the seasonal area. You can find great deals on all sorts of items that go with the season. Springtime is upon us, and their shelves are filled with camping essentials at impressive prices. You could stock up on everything you need for a fun camping trip.
Aldi also has you covered when it comes to holidays. From Valentine's Day to Christmas, shoppers can find just what they need to celebrate. If you're looking to find fun gifts or yummy foods, you'll be happy with their selection.
Advertisements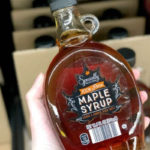 Advertisements
Another item that is a great bargain is Aldi's Pure Maple Syrup. The price tag will make you smile, but the taste is really what sets it apart from other brands. Don't just take our word for it, though. Good Housekeeping put their taste team to work, and they rated the leading maple syrup brands.
Aldi maple syrup was crowned the winner as it was "not overwhelmingly sweet" and their tasters were surprised by "the rich, complex notes of floral, roasted grains, and Christmas spices". Be sure to add this one to your grocery list next time you shop at Aldi.
Advertisements
31

Buy: Gluten-Free Products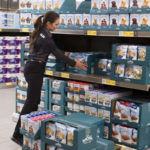 Advertisements
People with food allergies or dietary restrictions will be happy to know that Aldi has an extensive selection of gluten-free products and many of the items are actually tasty. They even have their own brand, LiveGFree, that offers several products ranging from frozen foods to baking mixes.
Rather, you have a pizza craving or want something sweet to snack on, they have a large variety for you to choose from. Gluten-free products can suffer when it comes to flavor and texture, but Aldi's options are satisfying and the prices are reasonable as well.
Advertisements
32

Skip: Aldi Zipper-Top Bags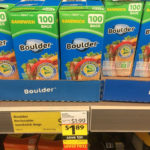 Advertisements
Picky shoppers should pause before buying zip-top bags from Aldi. The quality just doesn't measure up to name brands. Not only do they break easily, but several customers have complained on Reddit that the caliber of the plastic used has gone downhill as of late.
The folks over at Frugally Blonde agree with this sentiment. "I have noticed that Aldi ziplock bags have a plastic smell to them that I just can't get past. The idea of putting my food in there grosses me out. They really aren't that good of a deal either," one reviewer said.
Advertisements
33

Skip: Small Appliances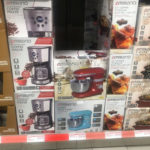 Advertisements
Aldi often sells small appliances that may seem like a smart buy, but many of their products have mixed reviews. It can be hit or miss when it comes to the quality of these items. You'd be smart to do some research before purchasing any of their Ambiano Kitchen Supplies.
One Reddit user wrote, "I bought the Ambiano single-serve coffee pot to replace a Keurig that died. WORST COFFEEPOT EVER! From the beginning, it blew out the k-cup (many different brands) and had coffee grounds over counter, cup and coffee machine every time." Don't be fooled by the price tag.
Advertisements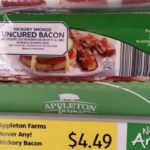 Advertisements
Who doesn't love bacon? It's a delicious staple that goes perfectly with breakfast or a tasty BLT for lunch. It may tempt shoppers to buy their bacon from Aldi, but you won't be getting the best deal. The folks over at Real Simple compared prices of Aldi's bacon with their rivals, Trader Joe's.
They found a 12-ounce package of Aldi's Never Any! Hickory Smoked Uncured Bacon went for $6.09 while a 12-ounce pack of Trader Joe's Uncured Dry Rubbed Sliced Bacon cost $5.59. While the savings may not seem significant, you can get more bang for your buck at Trader Joe's.
Advertisements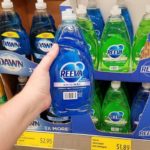 Advertisements
Many people shop for their cleaning products at Aldi because they believe they can spend less. When it comes to dish soap, you can find a better price for a name brand at the big box store.
According to Mashed, The Krazy Coupon Lady compared Aldi's private-label dish soap brand Reeva with the top leading brand Dawn at Walmart. They found Dawn went for $0.07 per ounce, while Aldi's brand sold for $0.08 per fluid ounce. You can purchase the name brand for a penny less per ounce. Don't bother buying a knock-off when you can buy the real thing for less.
Advertisements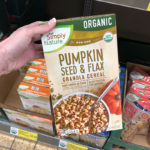 Advertisements
It may be tempting to purchase your cereals at Aldi, but the truth is, you won't find the best deals there. They offer an extensive selection of knock-off cereals, but the taste and quality don't measure up to their name brand counterpart.
They also carry many name brand kinds of cereal and the price may seem like a good bargain, but other leading grocery stores have proven to have better prices, especially if you use coupons. "You can often find better deals on name-brand cereals at your local store when combining coupons and sales," said Forbes magazine.
Advertisements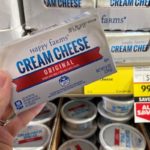 Advertisements
Savvy shoppers head to Aldi to purchase their baking staples because you can find tasty products at a fraction of the cost. You can purchase Happy Farms Cream Cheese at Aldi for just $0.99. That's quite a bargain.
Don't just take our word for it, though. Thrifty Frugal Mom had this to say about Aldi's cream cheese, "I never buy any other brand of cream cheese because Aldi's is just that good and better priced than anywhere else! I even use it to make my Decadent Frosted Chocolate Chip Cheesecake and it turns out great!"
Advertisements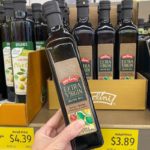 Advertisements
Aldi often has amazing prices on many items to keep your pantry stocked. So, should you buy Olive Oil at Aldi? Thrifty shoppers know to avoid buying their olive oil at Aldi because you can find better prices on the same product at other stores.
It might surprise you to learn the differences in price. According to The Krazy Coupon Lady, a price comparison revealed that Walmart carries Extra-Virgin Olive Oil for $0.17 an ounce while Aldi sells their brand for $0.24 an ounce. "Olive oil is not exactly a steal at ALDI," they wrote.
Advertisements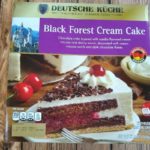 Advertisements
Aldi celebrates "German Week" twice a year by offering their favorite European goodies for under $5.00. One item to be on the lookout for is their Donauwelle Indulgent Cakes, which are located in the freezer section.
Taste of Home had this to say about Aldi's selection of German cakes, "If you're looking to wrap up with dessert, check out the Donauwelle cake, an indulgent chocolate cake with cherries and vanilla buttercream. If you're looking for something unique, their authentic Bienenstich or Bee Sting cake is a delicious pastry-like cake with cream and a crunchy honey-and-almond topping."
Advertisements
40

Buy: Kirkwood Chicken Chunks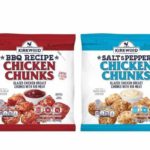 Advertisements
Some of Aldi's tastiest deals are on chicken products. The Deal Guy posted a video of 10 Things You SHOULD Be Buying at Aldi and highlighted the Kirkwood Chicken Chunks. Aldi recently introduced two new flavors you should check out, "BBQ Recipe" and "Salt and Pepper".
Matt Granit of The Deal Guy said: "These are two perfect flavors tied to one of the most versatile products. Whether you're adding these chicken chunks to a salad, if you're in a hurry, this is a fantastic grab for just $4.99." Sounds like a yummy bargain to us!
Advertisements
41

Buy: Belavi Wooden Plant Ladder Stand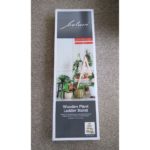 Advertisements
We have an insider tip for you. Did you know Aldi carries high-quality garden and outdoor supplies? They offer many of their seasonal items for a limited time, so be sure to snatch up them up when you see them.
Keep your eyes peeled for the Belavi Wooden Plant Ladder Stand. It's a great deal at just $39.99. The folks over at Aldi Reviewer said, "The price for this stand is competitive compared to wooden plant stands on Amazon, and it's on the lower end of the price range for other stands I've seen there."
Advertisements
42

Buy: Gardenline Walk-In Greenhouse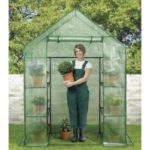 Advertisements
Here's another ALDI bargain for garden-lovers. The Gardenline Walk-In Greenhouse is an ALDI special buy, so it's only available for a short time. It's rumored to be a rebrand of the Ohuhu greenhouse, so it's a steal at just $34.99. Why pay more for the same product?
ALDI REVIEWER said: "Aldi's Gardenline Walk-In Greenhouse is inexpensive and spacious, measuring just over 4 feet wide by just over 2 feet deep, and more than 6 feet tall. It goes together easily if you have a second person to help, and the shelves offer plenty of room for growing seedlings."
Advertisements
43

Buy: Gardenline Raised Garden Bed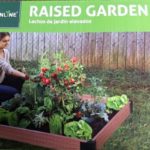 Advertisements
Shoppers with a green thumb will love this next Aldi product. It comes with excellent reviews and has an even better price tag. The Gardenline Raised Garden Bed is a great find at just $29.99. This is another seasonal item, so don't miss this limited-time product.
The folks at ALDI REVIEWER put this garden bed to the test and had this to say, "Aldi's Gardenline Raised Garden Bed is competitively priced and looks good in my yard. If you're looking to start a garden or expand your garden, this seems like a decent product."
Advertisements
44

Buy: Brannan's Butchery Butterfly Chicken Breasts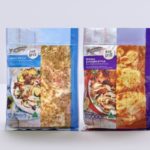 Advertisements
Customers can find impressive deals on marinated chicken at Aldi. If you're looking for a thrifty option for dinner, be sure to check out their Brannans Butchery Boneless Butterflied Chicken Breasts. They come in two flavors, "Greek Style" and "Middle Eastern Style".
According to the blog AldiMum, one happy customer wrote, "I am addicted to these chickens. I have them at least twice a week. Cooked in a turbo oven, only takes about 20 minutes. The best ever!" Who doesn't love a fast and easy meal prep? You can find these in the freezer section of your local Aldi.
Advertisements
45

Buy: Benton's "Girl Scout Cookies"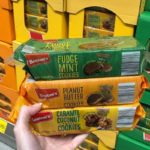 Advertisements
If you love Girl Scout Cookies but hate having to wait a year to order them, then you'll want to take advantage of Aldi's Benton's "Girl Scout Cookies". The three flavors they offer are Fudge Mint Cookies (aka Thin Mints), Peanut Butter Filled Cookies (aka Tagalongs), and Caramel Coconut Fudge Cookies (aka Samoas).
According to Business Insider, the cookies retail for between $1.39 and $1.45. They're so tasty that the Caramel Coconut Fudge Cookies were the winner of the 2015 Better Homes and Gardens Best New Product Award. Now you can enjoy Girl Scout cookie flavors during the off-season.
Advertisements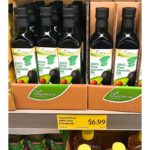 Advertisements
Do you prefer to cook with alternative oils? Healthy shoppers should take a pause before purchasing Aldi's Simply Nature 100% Pure Avocado Oil. While avocado oil has many health benefits, Aldi's brand just doesn't measure up in quality.
MoneyTalkNews reported that ConsumerLab.com reviewed even different brands and Aldi's Simply Nature 100% Pure Avocado Oil was the only one that didn't earn their stamp of approval. The company said, "Its fatty acid profile did not fully match that of avocado oil, suggesting adulteration with another oil." You'd be wise to pass on this one.
Advertisements
47

Buy: Huntington Home Candles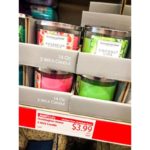 Advertisements
Quality candles can set the mood in your home, but they are often pricey if you buy them from retailers like Bath & Body Works. Name-brand candles can break the bank, but we have an alternative with a cheaper price tag.
Aldi's Huntington Home Candles go for just $3.99 each. Aldi Reviewer gave the product high praise, writing, "The candles burn evenly and have good thick wicks that don't crumble easily or break off, and I've lost track of how many hours of burn time I get out of each candle because they last so long."
Advertisements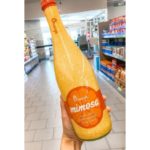 Advertisements
Brighten up your brunch with Aldi's Bottled Orange Mimosa. This product will help you save space and money instead of lugging around separate bottles of orange juice and champagne. Thrifty shoppers will love the price at just $8.99. You'd pay that much for just one Mimosa at a fancy restaurant.
Instagrammers are loving this product and @aldi.mademedoit posted a pic of the bubbly bottle along with the caption, "I snagged an orange mimosa and I'm so excited! I feel like during quarantine it's totally acceptable to wake up on a Thursday and drink your orange mimosa with breakfast right?"
Advertisements
49

Buy: Crofton Reusable Straws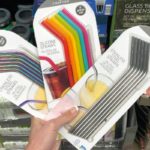 Advertisements
It's important to be earth-conscious when shopping and Aldi has a product that's not only a great price, but it's good for the environment as well. Be sure to grab a pack of Crofton Reusable Straws. These eco-friendly sets go for just $3.99, which is a bargain if you ask us.
You can choose from stainless steel or silicone, in rainbow or iridescent colors. This is one of Aldi's Red Hot Deals, so they are only available while supplies last. Be on the lookout for this steal the next time you're shopping at Aldi.
Advertisements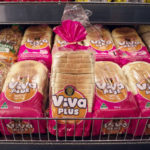 Advertisements
You can't beat the bargains when it comes to bread at Aldi. They have just about any kind of bread you might want for a steal. From bagels to baguettes, there are so many options available. You'd be smart to cruise by the bread aisle next time you're shopping at Aldi.
According to Kiplinger, "You can snag a 20-ounce loaf of Aldi's L'oven Fresh white bread for just 85 cents. That same size loaf of bread at Walmart sells for 88 cents under the Great Value store brand. Giant was offering a 22-ounce loaf of its store-brand white bread for $1.89."
Advertisements
51

Skip: Disposable Shopping Bags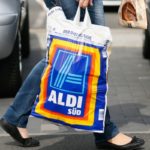 Advertisements
Unlike many stores, Aldi doesn't give shoppers free bags at checkout. You can either bring your own or buy disposable or reusable shopping bags. Save yourself a bit of money and be sure to carry along a few reusable grocery bags.
According to Aldi's FAQ page, "Customers do not need to bring their own bags to shop at Aldi. However, we ask people to bring their own reusable grocery bags or buy a few of ours at checkout. This saves money by avoiding the cost of the bag and it cuts down on waste to help the environment."
Advertisements
52

Skip: Bacon-Wrapped Jalapeno Peppers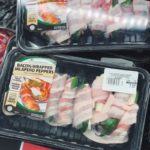 Advertisements
Aldi's Bacon-Wrapped Jalapeno Peppers may have a cult following, but many customers complain about the quality. The price isn't that cheap at $6.49 per lb and according to The Budget Reviews, the flavor isn't that great, either.
One reviewer wrote, "All of the flavors combine to form a complex, almost disgustingly rich combination that overwhelms the taste buds…then sits like a brick in the stomach. There's too much cream cheese (something I never thought I'd ever say), and the bacon stays pretty limp, no matter how hard you try to char them, but they are certainly delicious in short bursts."
Advertisements
53

Buy: Blue Bell Ice Cream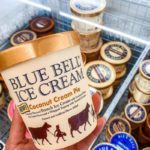 Advertisements
One amazing thing about Aldi is that you can find name-brand foods for discount prices. Fans of Blue Bell Ice Cream should rush to Aldi because they carry several flavors of this delicious treat. The Texas staple is known for decadent and rich flavors, like cherry vanilla and peaches and handmade vanilla.
Instagrammer @aldi.mademedoit spotted a new Blue Bell flavor and posted a pic along with the caption, "You know me I'm a sucker for @bluebellicecream so, here I am buying the new coconut cream pie flavor. I don't even like coconut."
Advertisements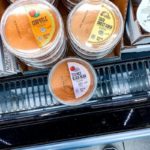 Advertisements
Taco night will never be the same thanks to the next item on this list. One Aldi product that has everyone talking is their Southwestern-inspired hummus. The latest flavors are chipotle, taco sweet corn and Tex Mex black bean. The price is right at just $2.29, so your wallet and your taste buds will be happy.
Aldi BFF shared a photo of the packages and wrote, "We should all bow down to Aldi for always creating the most interesting hummus ever. We thought we saw it all then boom! Mexican week! Taco sweet corn hummus!"
Advertisements
55

Buy: Paw-Patrol Chicken Nuggets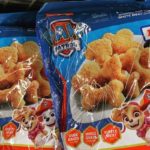 Advertisements
It will thrill parents of picky-eaters to learn that Aldi's carries Nickelodeon Paw Patrol All Natural Chicken Nuggets. Not only are they made from white meat, but they have 14g of protein per serving. That's going to make mom and kids happy.
One satisfied customer wrote, "My kids loved it! I have 3 kiddos 7 and under and they all really like the new nuggets. My daughter who does not eat a lot of chicken loves the Paw Patrol nuggets!!" The price is right at around $3.59 a bag. This is one bargain you shouldn't pass up.
Advertisements
56

Buy: Frosted Flakes Cereal
Advertisements
Parents know children love to eat cereal for breakfast, and one of the most popular brands kids prefer is Kellogg's Frosted Flakes. Frugal shoppers should buy Aldi's Millville Frosted Flakes instead of the leading brand at grocery stores because it's a better deal, and the quality is just as good.
According to The Aldi Spot, Kellog's and Millville's Frosted Flakes have almost identical ingredients. If that's not convincing enough, Publix sells a 17 0z box of Kellog's for $4.35 while Aldi's brand goes for $1.69. That's significant savings for practically the same product!
Advertisements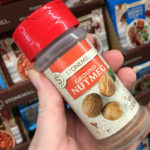 Advertisements
Smart shoppers know that you should always buy cooking spices from Aldi. Their Stonemill brand spices are comparable in quality to their name brand counterparts. You will also be happy with the price. At just 95 cents a container, that deal is hard to beat. They might not have an extensive array of options, though.
Take advantage of the selection they do have. You can stock up on many of your kitchen staples for a fraction of the cost you would pay at other stores. This is one item that you should always keep your eyes open for.
Advertisements