Costco Shopping Secrets Only Die-Hard Regulars Know
1

Look For Price Tags Ending In .97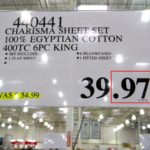 Advertisements
According to Business Insider, a Costco employee shared a tip on how to find deals on clearance items. Be on the lookout for items with a .97 sales price, which are marked down from the regular price.
Products that have been sitting on the shelves for a while may end up with a deeper discount. Locate the date code in the bottom right corner of the price tag. If a few weeks have passed since the listed date, the item has a decent chance of being marked down again. So, it pays to inspect the price tag before putting items in your cart at Costco.
Advertisements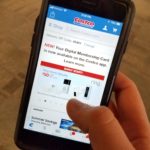 Advertisements
Did you know you can do all of your Costco shopping on your mobile device? Thanks to the Costco app, members can find savings right in the palm of their hands. Shoppers can refill prescriptions, upload photos to be developed, and have access to items not available at the local warehouse.
Save yourself time by ordering items on your phone and having them delivered to your doorstep through the app. Download the most up-to-date version at the App Store or the Google Play store. No more waiting in long lines when you take advantage of digital shopping.
Advertisements
3

Find Exclusive Savings On Their Website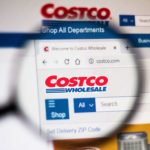 Advertisements
Smart shoppers know to find additional deals on Costco's website. Locate the "View Warehouse Savings" icon at the top of their homepage to find savings on online items. You can find many items that aren't available in the warehouse, like luxury goods and appliances.
Here's the scoop from their website: "Savings that can be applied to purchases made online will include a red icon that reads, "Shop Now." Savings that are valid only on Costco.com can be found toward the end of the collection. Finally, we encourage you to check out any limited-time offers (also listed on our homepage)."
Advertisements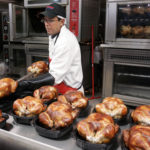 Advertisements
There is one item at Costco that stands out from the rest. Their rotisserie chicken is one of their most popular deli items, and at just $4.99 a chicken, we can see why. The folks over at Eat This, Not That have an amazing tip for all the chicken lovers out there.
If you hear a mysterious bell ring while you're shopping at Costco, pay attention because it lets shoppers know that a fresh batch of rotisserie chickens has just been set out at the back of the store. Head on back to grab a hot chicken, right out of the oven.
Advertisements
5

They Move Items On Purpose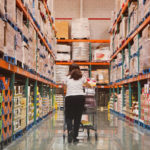 Advertisements
Have you ever noticed that Costco's layout can be a bit confusing? They did this by design. Reader's Digest asked Costco employees to reveal insider secrets and one worker shared an insight into their brilliant strategy.
"Our stores constantly move their stock around, so you won't necessarily find the peanut butter in the same spot it was last time. The company touts it as a 'treasure hunt,' but it also knows the more time you spend scanning the shelves, the more likely you are to notice (and buy) other items," the tipster said.
Advertisements
6

What You See Is What They Have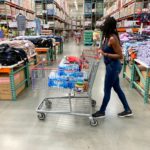 Advertisements
According to Reader's Digest, what you see is what they have. Unlike other stores, where you can ask if they have more stock, an employee shared this just isn't the case at Costco. "Costco is a 'warehouse' store in a literal sense—we don't have any additional storage from what you see on the shelves," an employee revealed.
"If it's not there, don't ask us to check the 'back'. The 'back' doesn't exist. Every now and then, the items will be out of reach on the high pallets, but most stores won't bring the forklift out for just one item. Come back tomorrow; it will probably be restocked."
Advertisements
7

Ask About Their Price Match Guarantee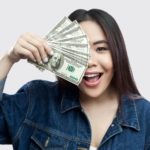 Advertisements
Don't pass up your chance to have more money in your wallet. Most savvy Costco shoppers know about the Costco price adjustment policy. While the store doesn't price-match other retailers, they do offer internal price adjustments. If the price of an item you've purchased drops, Costco will issue you a refund of the price difference in the original form of payment.
Just be sure to request a refund within 30 days of your original purchase to take advantage of this perk. You don't need a receipt for proof of purchase. Simply bring your membership card and the item to customer service and they can look up a list of your transactions.
Advertisements
8

Look For Asterisks On The Tags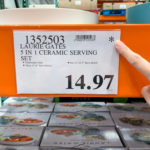 Advertisements
Shopping at Costco is easy if you know the secret codes on their price tags. The Krazy Coupon Lady passed on this tip: "The asterisk at Costco is a sign that the particular item won't be restocked. Which means you need to stock up because it's not going to come back for who knows how long!" she wrote.
The symbol doesn't mean it's gone forever. Costco rotates its stock to keep prices low. This means discontinued items may end up on the shelf again at a later date. It's best to buy these limited products when you see them, just in case they're discontinued for real.
Advertisements
9

Skip The Food Court Line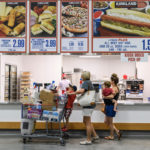 Advertisements
The Costco food court has great deals on pizza, hot dogs, and snacks, but who wants to wait in line to grab snacks after a long day of shopping? Busy parents know that the last thing you want to do is drag a hungry kid and make them wait even longer.
We have a sneaky secret to help you skip the line at the food court. It's so simple, you won't believe it. Place your order and pay while you're checking out. By the time you head over to fetch your food, you can just get it at the pickup area. You're welcome!
Advertisements
10

Electronics Come With Free Tech Support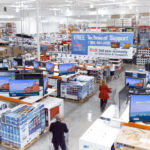 Advertisements
Have you ever purchased a laptop or Smart TV only to have no idea how to set it up when you get home? Have no fear because Costco members can use the Costco concierge service to get free tech support on tech items bought in the store and online.
You read that right! Members get free technical support for any computers, televisions, tablets, or appliances purchased from Costco. The best part is that no warranties or extra fees are needed to take advantage of the service. That's worth a membership, right there!
Advertisements
11

Book A Family Vacation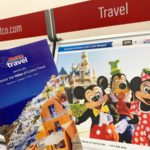 Advertisements
There are some services offered you wouldn't expect as a member. Costco Travel is one secret members should take advantage of. According to Country Living, "Travel agents negotiate discounts for members and are able to add in perks like Costco cash cards, daily breakfast buffets, food and beverage credits, rental cars, and more."
From cruises to a family trip to Disney World, you can schedule your itinerary through Costco Travel and save tons of cash. You can even book a rental car through Costco. Save yourself time and a hassle with this membership program.
Advertisements
12

Find The Best Bargains At The Edges Of The Store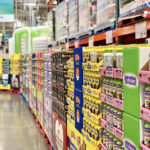 Advertisements
It's overwhelming to shop in Costco's warehouse because it's so massive and has so many items to choose from. Don't fret, because we have a secret that will send you directly to the best deals. To find the lowest prices, avoid the center and stick to the edges or the back of the store.
Many of Costco's best bargains are located there. They display most of their pricier items near the samples or displays at the end of the aisles. Sometimes you have to hunt on the outskirts of the warehouse to find the best prices.
Advertisements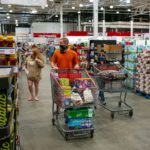 Advertisements
There are so many insider tips from Costco employees that there's a Reddit group dedicated to spilling secrets. The word is that if you want to avoid crowds, the smartest time to shop is during the week, about an hour or two after they open.
Cormath, a Costco employee, revealed, "In my experience, it slows down a bit about an hour to an hour and a half after open at my warehouse. Big rush at first, then it dies down until people start getting off work." So there you have it. Avoid the weekends for the most streamlined shopping experience.
Advertisements
14

A Secret Password Saves On Meat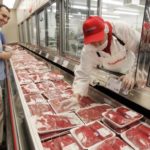 Advertisements
If you love grilling out and want a great deal on burgers and steaks, you'll be excited about this insider tip. You can save money and get a better cut of meat if you know the secret password. Next time you pass the butcher counter at Costco, just drop the word "Chub".
According to Reader's Digest, Reddit user u/fixall said, "Costco grinds packed tubes of meat called chubs with fat trimmings taken from steaks to create their regular 12% fat ground beef. While this selection sells for $3.49/lb, the pre-processed chub goes for $2.99 and only contains 5%–8% fat!"
Advertisements
15

Non-members Can Use Instacart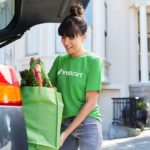 Advertisements
We have a trick for those who want to shop at Costco without becoming a member. According to Money, Instacart sells Costco products. A personal shopper will head to your local Costco to fetch your selected Kirkland Signature brand items and deliver them to your doorstep.
You might have to pay a steep delivery fee, which varies between $5 to $15 for orders. "There's the option of joining Instacart Express, which comes with free shipping (including same-day delivery) for all orders over $35. You can choose a two-hour delivery window, even for same-day orders," Money magazine added.
Advertisements
16

Find Big Savings On Gift Cards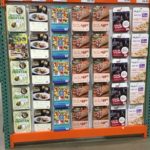 Advertisements
Experienced shoppers know that the gift card area at Costco is not to be missed. They offer discounts and perks when you buy them in bulk. According to Reader's Digest, customers can get an impressive 20 to 25% off gift cards.
It's the perfect place to buy something for everyone on your list or if you just want to take advantage of the discounts yourself. From deals on your favorite restaurants to cheap movie passes, the selection is endless. They even offer food subscription service gift cards like Blue Apron at a fraction of the cost.
Advertisements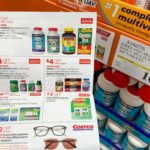 Advertisements
Are you wondering if Costco accepts coupons? The answer is yes and no. They don't take manufacturer coupons as many big box stores do. However, Costco offers "Instant Savings", which is their own in-store coupons.
According to the Krazy Coupon Lady, members receive a "coupon" booklet every month, but don't need to clip the coupons. "The advertised discounts automatically come off at the register. If you don't have a coupon booklet, or you're a non-member shopping with a Costco Shop card, stop by the customer service desk for one. Or, look for the savings breakdown highlighted on price tags," they wrote.
Advertisements
18

They Have A Generous Return Policy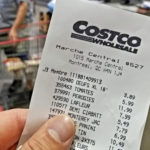 Advertisements
Costco is known for having a forgiving return policy. If there's something you bought that needs to be returned, they'll take it back. No questions asked, with a few exceptions. When it comes to electronics, like TVs and computers, you can take the item back within 90 days of purchase.
According to their website, Costco's return policy is very lenient about having to show a receipt during a return. "It helps if you have the receipt or original product packaging, but it may not be necessary to process your return," the warehouse club says online. You can't get much more simple than that!
Advertisements
19

Get Unlimited Free Samples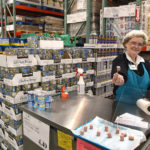 Advertisements
Costco is legendary for handing out free samples of food and products to its members. From bites of pizza to tasty desserts, they've got you covered. The best part that many people don't know is there's no limit to how many samples you can grab.
A Costco employee let out the secret on Reddit, revealing there's no enforced limit on how many treats shoppers can try. "Once I was giving out Ferrero Rocher and this 15-year-old took nine trays worth. That was 63 candies and about 50 bucks worth of product, right into his pocket," the insider wrote. "We can't say no. It's not worth our job to tell someone they can't have something."
Advertisements
20

Spend Less On Prescriptions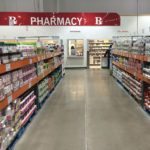 Advertisements
Prescription drug prices can be steep, but Costco's pharmacy is much more affordable. You won't believe the savings they offer on their meds. A secret-shopper survey conducted by Consumer Reports revealed Costco charged the lowest cash prices for prescription drugs.
We have another helpful hint for you. Costco fills prescriptions for non-members, so you might not need a membership to take advantage of the savings. The law varies from state to state, so call your local Costco to find out their pharmacy's policies before heading into the warehouse with a prescription in hand. Chances are, they'll fill it for you at a fraction of the cost.
Advertisements