The Best and Worst Bargains at Costco
Learn about the science of making the most out of your Costco membership investment. Here is what to purchase and what to skip at the warehouse.
Judging by the hordes of Jane and John Does maneuvering overflowing oversized shopping carts on any given Sunday afternoon, members-only warehouses have their perks. Still, whether everyone lining up at the cash to buy cereal boxes big enough to feed an army is saving money with their Costco membership is very unlikely. To make spending at Costco profitable, learn what to purchase and keep as much money in the bank as possible.
1

Don't Buy: Kirkland Laundry Detergent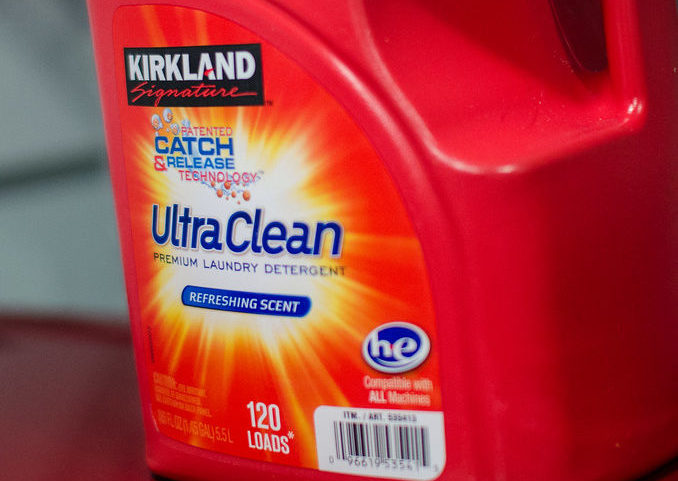 Turns out that this laundry detergent is a good pick to save a couple of bucks… And a bad one for everything else. Unless you want to spend those few dollars and more on new clothes because you have to replace the ones your low-quality detergent wore out prematurely, skip it.
Kirkland Laundry detergent is not only bad for your clothes, but it is also said to cause skin reactions and allergies and provoke asthma and respiratory problems in addition to being particularly bad for the environment.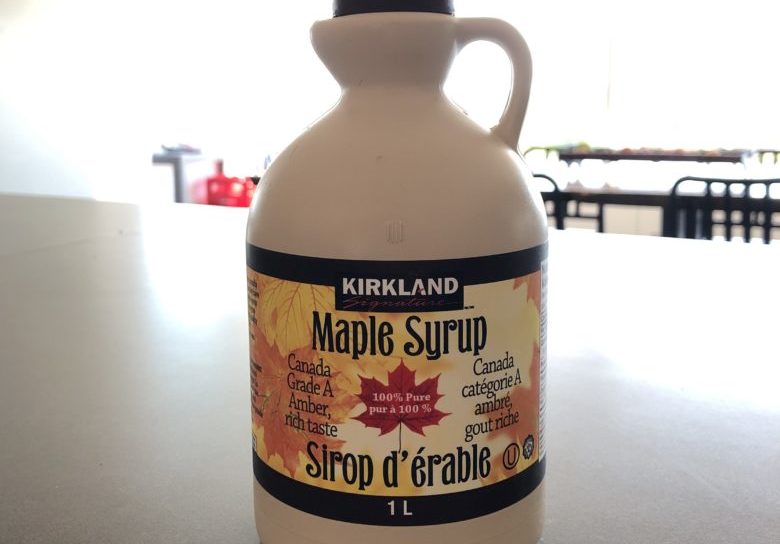 Real maple syrup is expensive. This is why most breakfast restaurant chains actually offer a sad alternative mostly constituted of corn syrup that tastes nothing like the real thing.
Kirkland's 1L of pure maple syrup is therefore totally worth it. You'll save money and you'll have enough to last you at least a couple months of Sunday family brunches. We call that a win-win.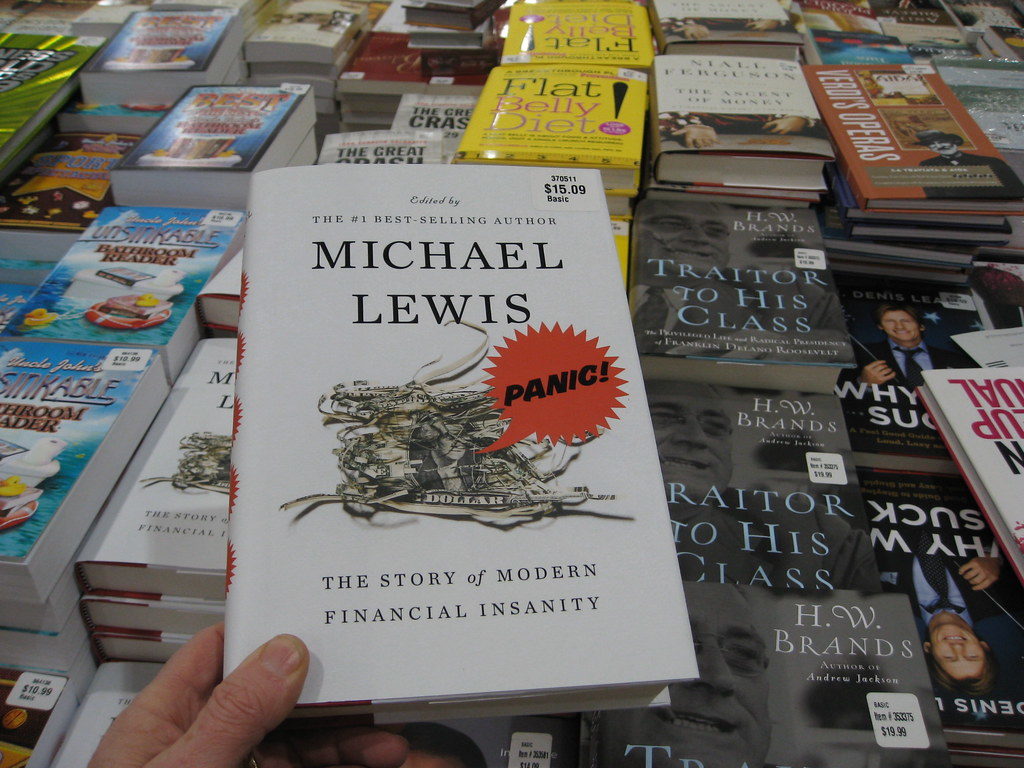 If you stop in the book section or the store, check out the titles, read back covers, find something you want to read, write down the title and move onto the next aisle.
Book prices at Costco might be slightly lower than regular prices in other stores, you can definitely find better discounts online – hi, Amazon – or during sales in specialized bookstores, especially if you don't mind a used book.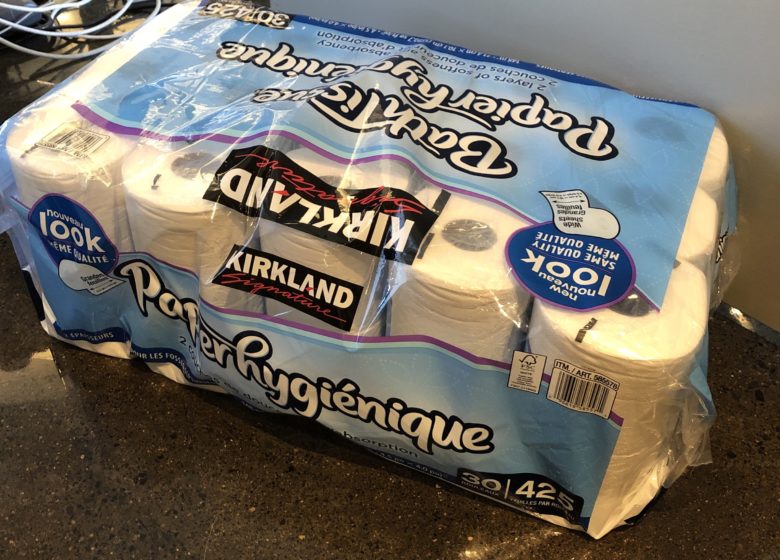 Unless you are the kind to take your quadruple layer quilted ultra-soft and strong toilet paper in your weekender whenever you leave the house for more than 24 hours, you should consider adding one of those ginormous Kirkland bags of toilet rolls to your cart.
Sure, you'll need to find or make some storage space. But if you have a mortgage to pay every month, you'll be glad to sacrifice a little more room to save a few bucks on such a boring necessity. The same goes for paper towels.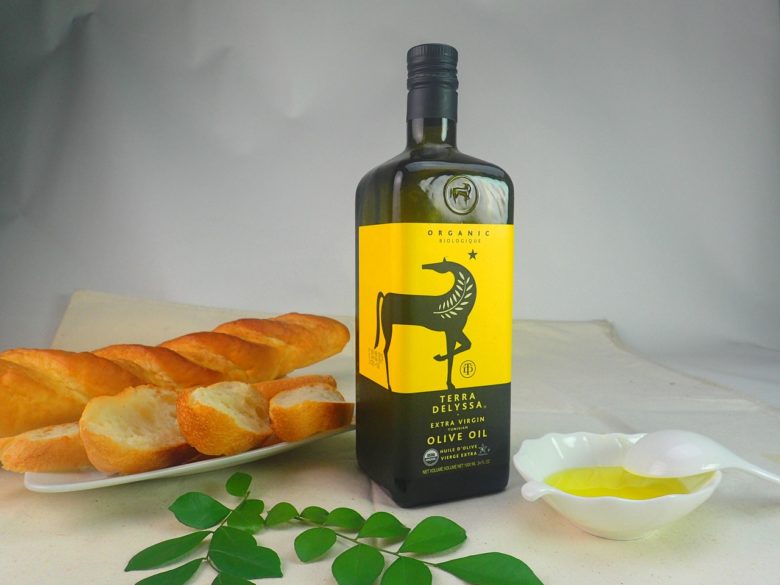 Olive oil is a staple in almost every type of cuisine and definitely something you want to have on hand at all time in your kitchen. So why not purchase a few big containers at a time, especially since it will allow you to save money.
In addition to being a total bargain, Costco's olive oil is high quality, extra virgin and even organic. This one is a definite buy for everyday cooking which will allow you to splurge on a small bottle of fancy olive oil for special occasions.
6

Don't Buy: Ground Coffee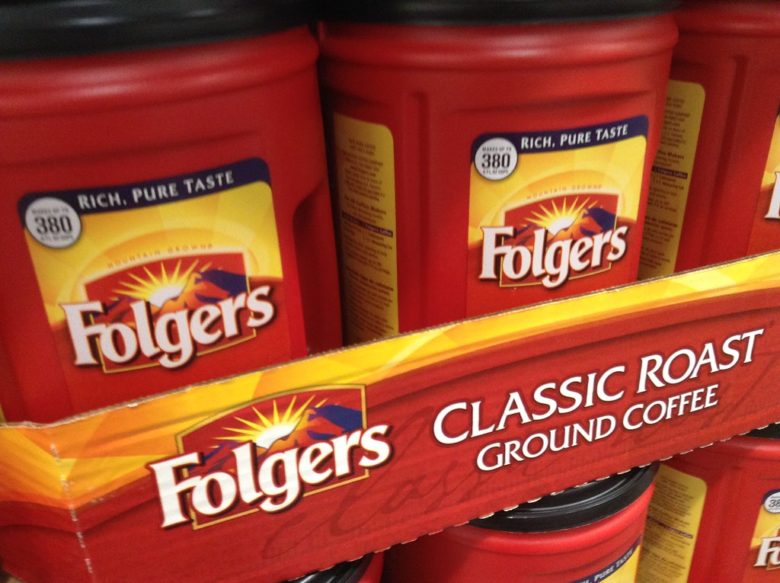 Coffee has almost become a religion for most of us. It is certainly a morning ritual a large number of person can't start their day without. If you are one of them, you might think that buying a large jar of instant or ground coffee beans will make you get more for your dollar.
And you might actually be right. Purchasing the big container is cheaper than being several smaller ones. The problem is that once ground, coffee beans lose their strength and flavor through contact with air. Therefore, in order to enjoy a nice fresh cup every morning, skipping this big size jar is a smart move.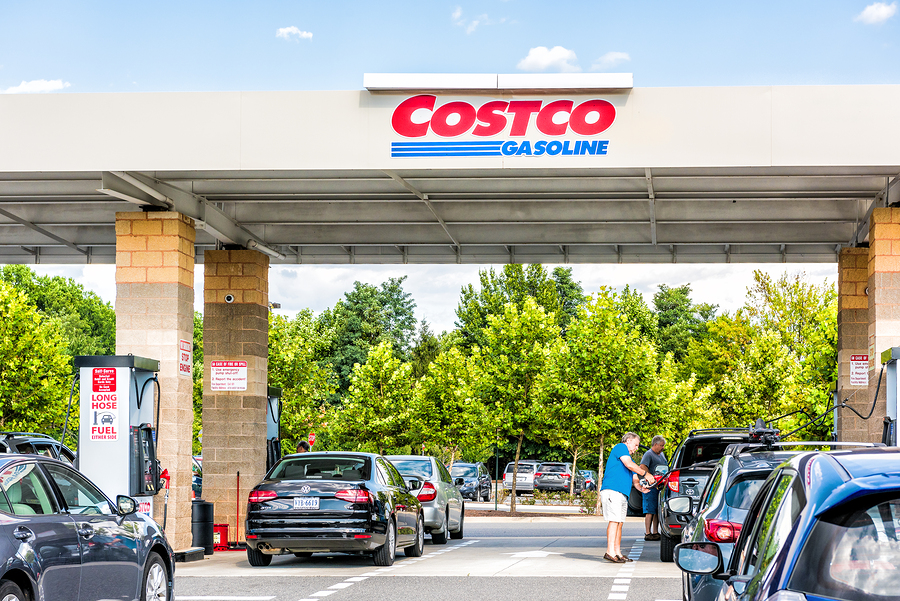 If Costco suddenly decided to close all of its warehouses and only keep their gas stations, owning a membership card would still be advantageous for those who drive a lot.
You don't even have to spend your days on the road to enjoy the price of this brand's gas. So next time you need to fill your tank, don't just take out your credit card, take out your membership card as well!
8

Don't Buy: Kirkland Light Beer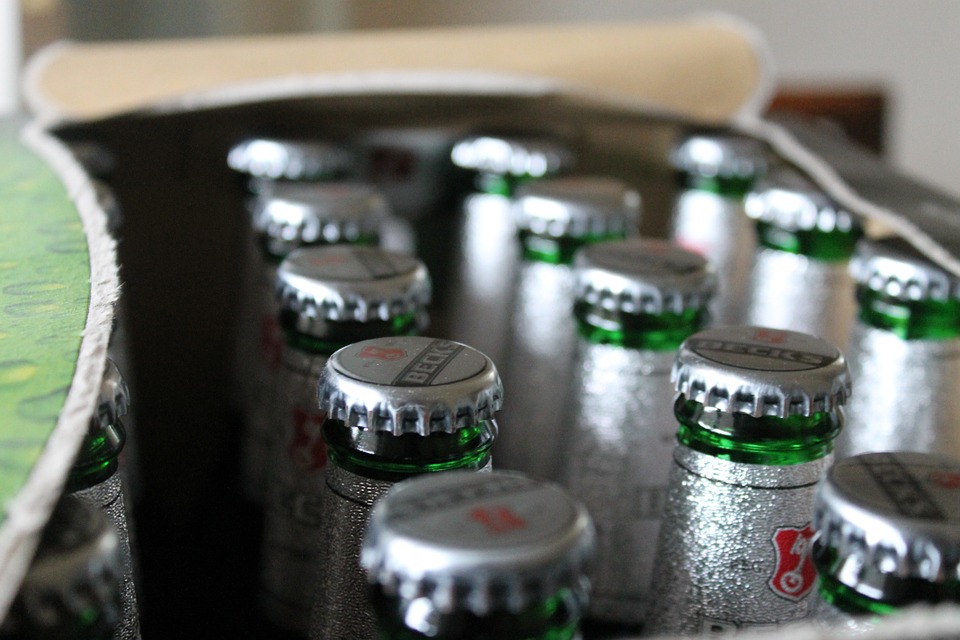 Beer lovers should stick to their favorite brands whether it be Guinness, Molson, Budweiser, Corona, etc. And whether you get it at Costco or your local convenience store.
Point is, your night time cold one is not where you should try to save money. To put it simply, Costco's store brand attempt at brewing beer is not what you would call a success. So save yourself the trip to the return desk and simply don't buy Kirkland beer in the first place. This is a friend advice.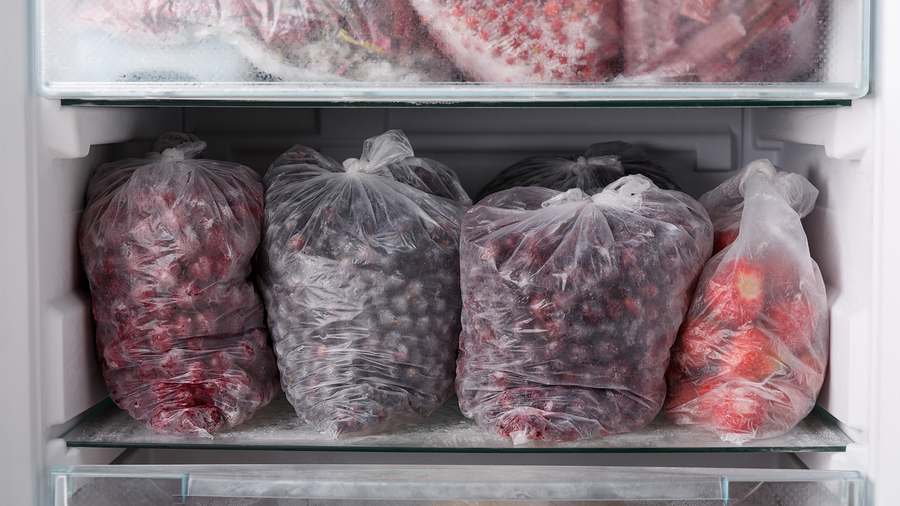 This one might push you to invest in a second keep-it-in-your-garage type of freezer. But don't worry, in the end, you'll be keeping more in the bank than what you'll be putting on your credit card.
Frozen produce can be kept longer. It's therefore the perfect item to buy in bulk in order to save money. Fruits are a particularly good investment but don't limit yourself to them if you have the storage space.
10

Don't Buy: Fresh Fruits and Veggies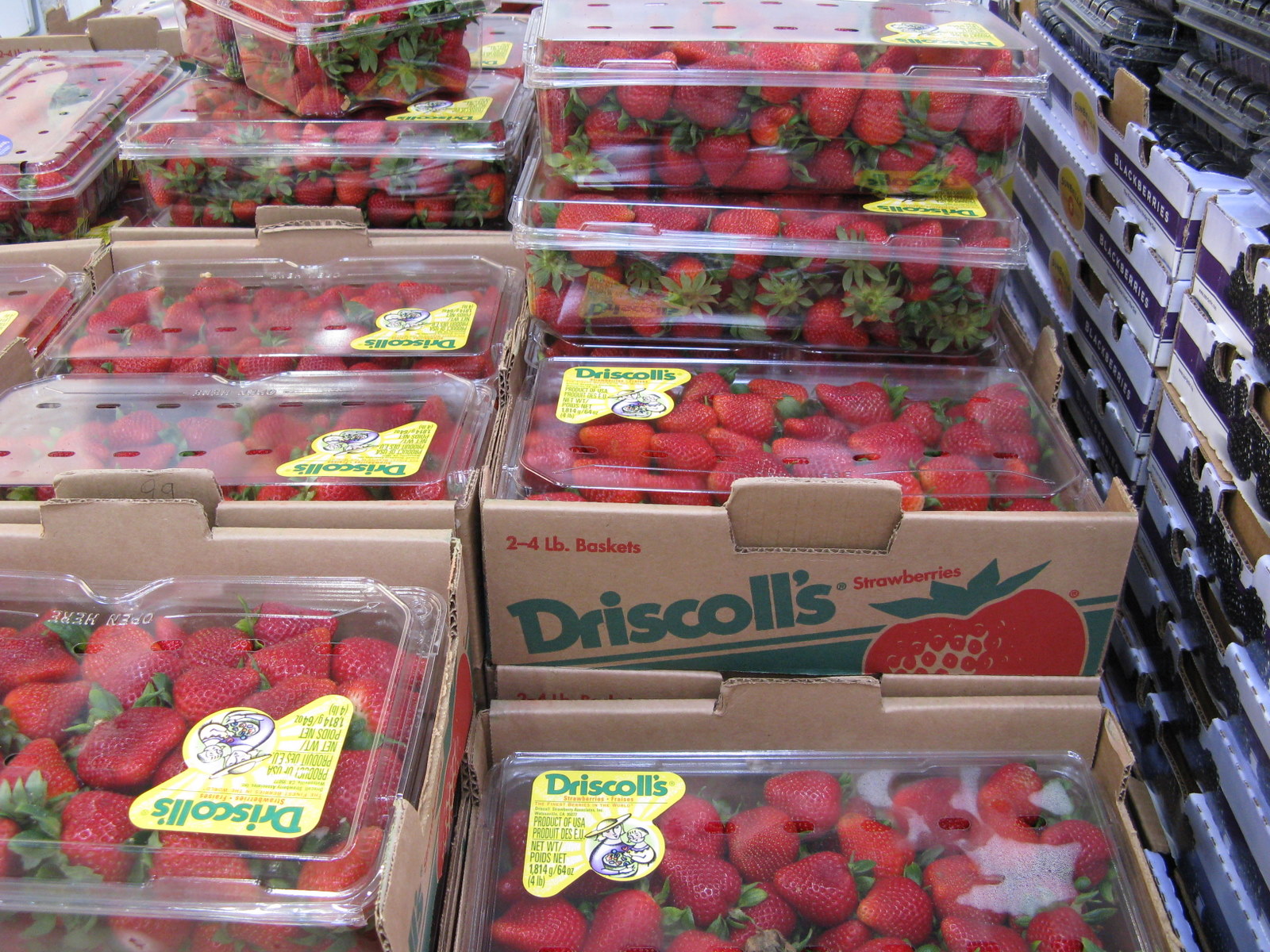 This one is tricky because in some cases, purchasing your fresh fruits and veggies in a big store can be a good idea, especially if your family eats a lot of it.
However, if you opt for fruits and veggies that are in season, it can often find better deals at the grocery store. So keep an eye out before reaching for that big case of peaches in the middle of Fall.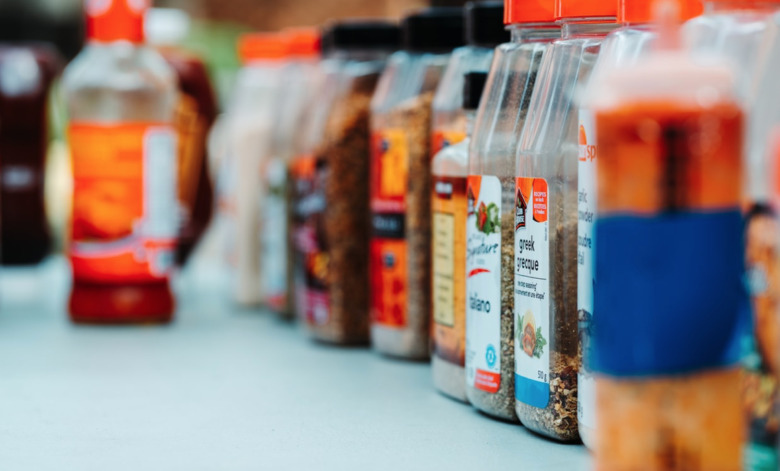 Much like ground coffee, spices do not have an indefinite shelf life. Although your too-big-to-fit-in-the-spice-drawer jar of assorted Italian herbs will never show any signs of moldiness, it will lose flavor over time.
Unless you regularly cook up your infamous spaghetti sauce to feed your whole Italian family, which can barely fit into your dining room, and that your secret ingredient happens to be a Kirkland mix of dried herbs, purchasing a smaller jar of spices would be smarter for fresh and flavorful meals.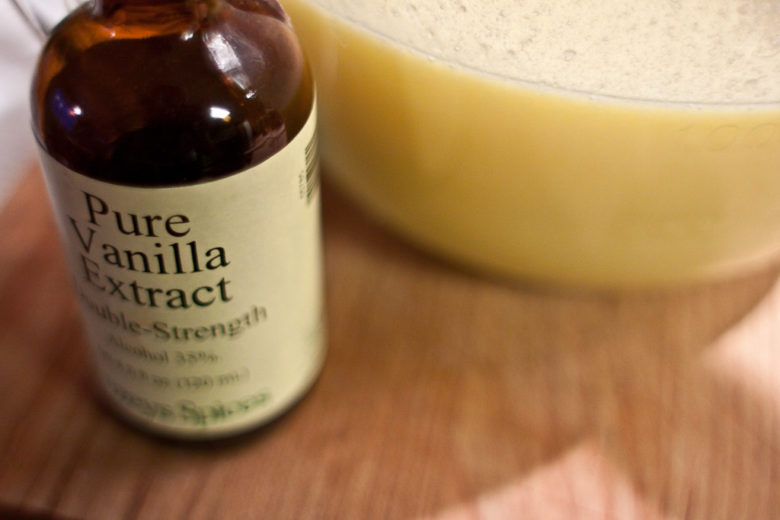 Unlike spices, prepared vanilla does not lose its flavor over time. So as long as you are not the fancy type that only uses fresh vanilla beans, purchasing a Costco size bottle of vanilla extract is a good investment.
You can keep it your pantry for last minute and late night baking envies and as an emergency backup for whenever you run out of actual vanilla beans.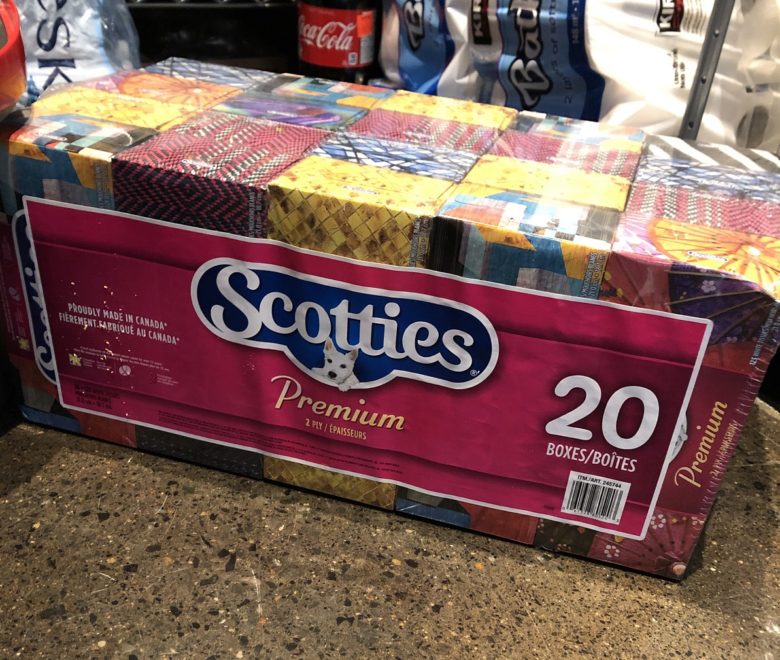 For a simple sneeze, most brands of tissues can be suitable. However, when a cold strikes, the quality of the tissues you have on hand is important.
This is why tissues sold in large quantities are always financially advantageous, but they are rarely the best to relieve our irritated nose. Kirkland tissues may not be the best option for you.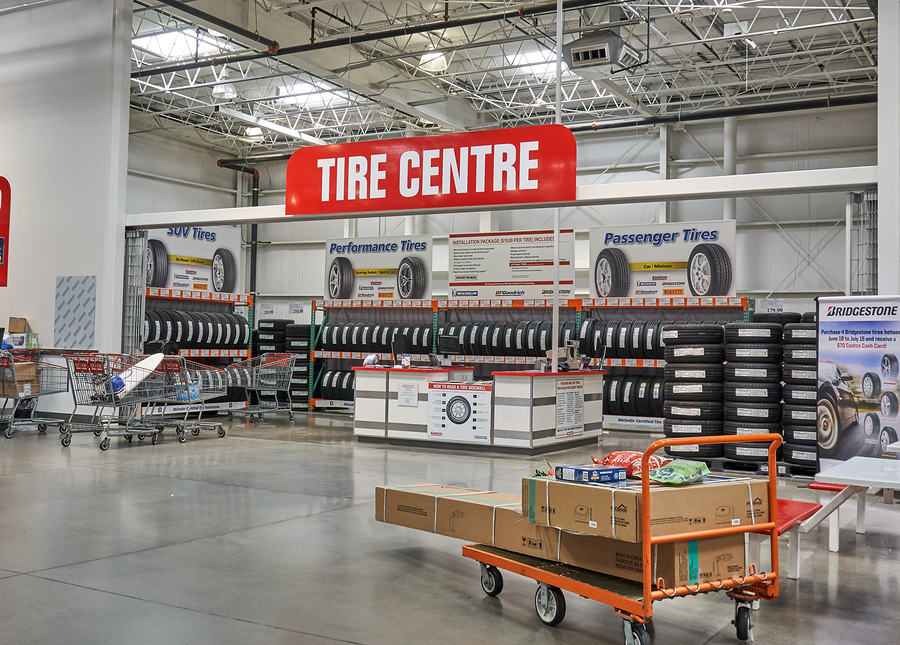 In addition to getting a very low price when you buy your summer or winter tires, you will also receive very high quality service. And it's included in the price!
Costco's Tire Centre is therefore the number one stop to change your tires. No wonder people who aren't even members chose Costco when it's time for a new set.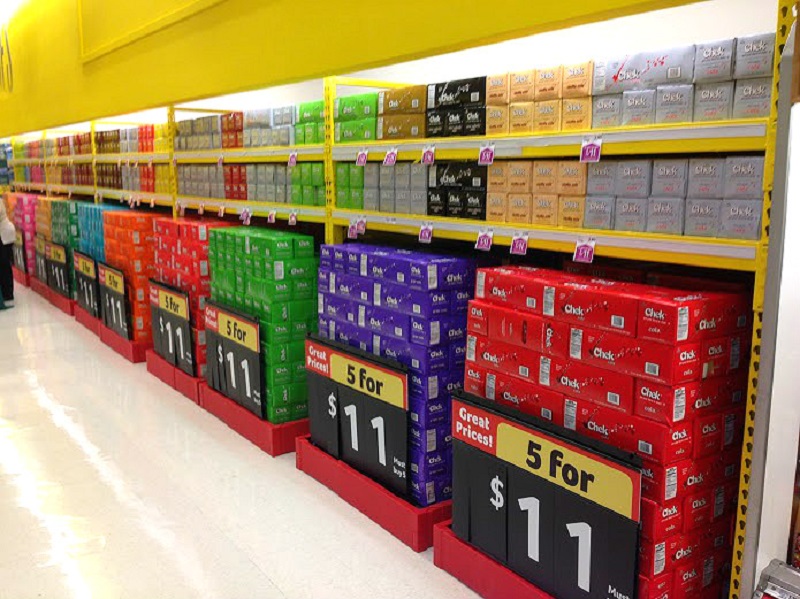 Buying soft drinks at the same time as the rest of your food is normal. It's much easier to put it in the basket with the rest.
However, if you really want to save money, you should check the specials elsewhere! Why? Soft drinks are one of the most popular specials in all stores, so big stores will not always offer the best discount!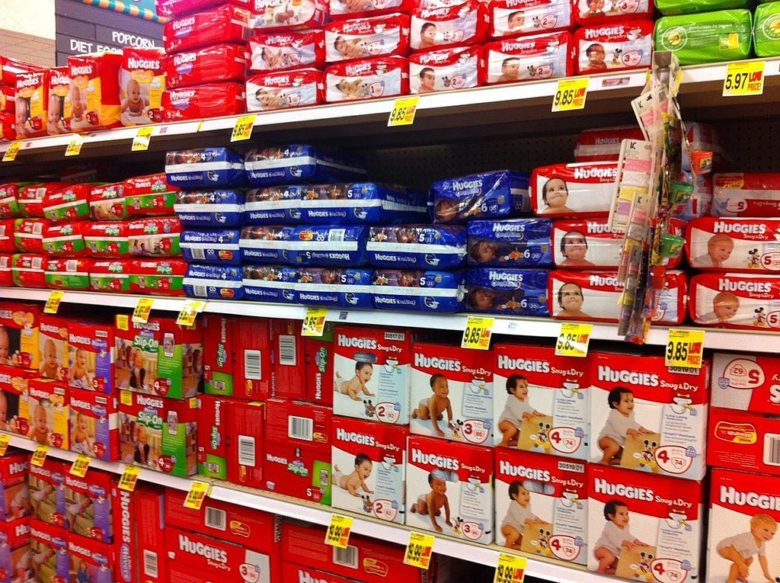 When you become a parent and choose to take disposable diapers, your budget takes a hit! Although you can buy large quantities of them, you have to do it all over again very (too) often!
Companies like Amazon offer additional discounts to their members that allow them to save even more on the purchase of large diaper boxes. In addition to offering delivery!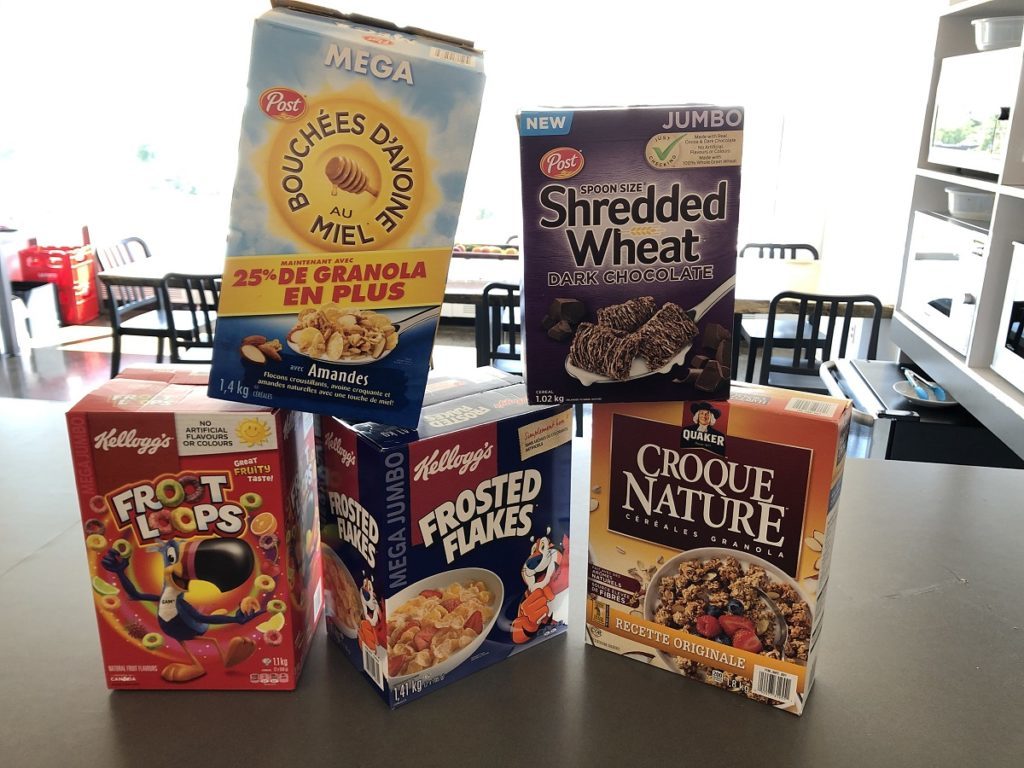 Do you have kids who love cereal for lunch? Whether it is for your children or for yourself and your two roommates, Costco is one of the best places to make this purchase!
Cereals at Costco are often at a discount and the quantities are difficult to beat! They can be kept for a very long time in a cupboard without ever losing their flavor. However, do not open all the bags at the same time, you will lose the crunchiness after a few weeks.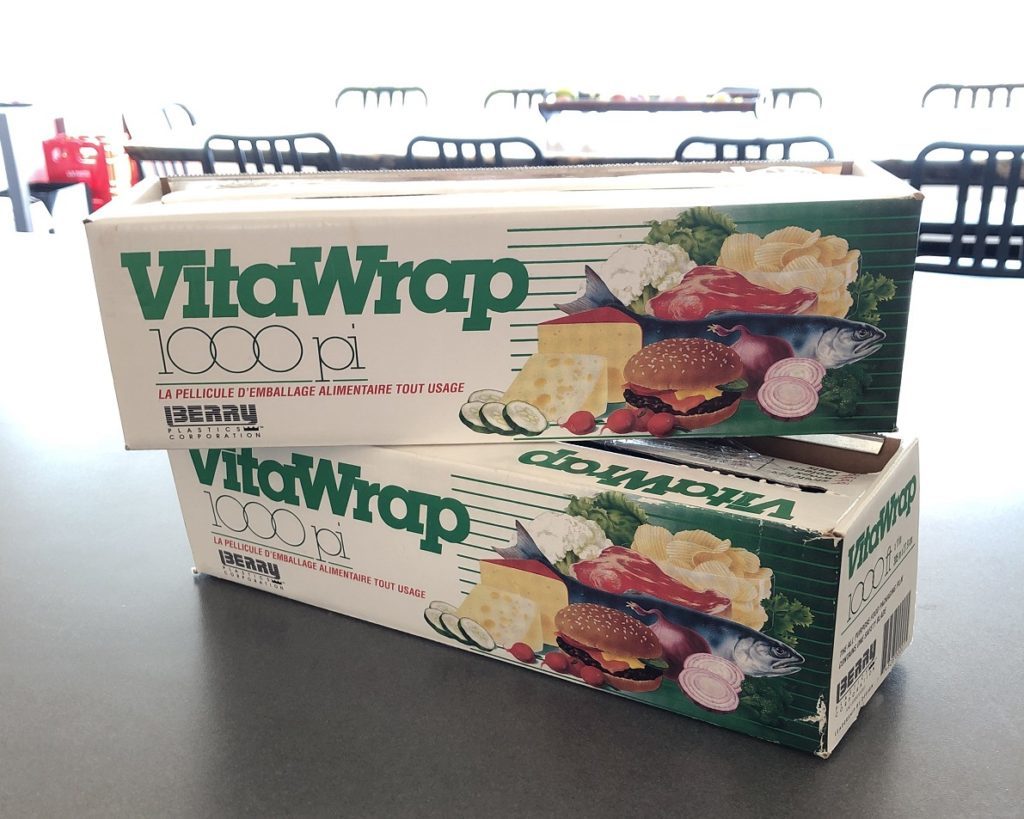 If you have a lot of space at home, the two brands of plastic wrap, Kirkland or Vitawrap, are a great choice for the family. You could have it for years and not spend more on this product until the next decade.
In addition to adhering well to the different types of surfaces, this paper is certainly one of the cheapest on the market, because the box contains an enormous quantity!
19

Don't Buy: Shampoo or soap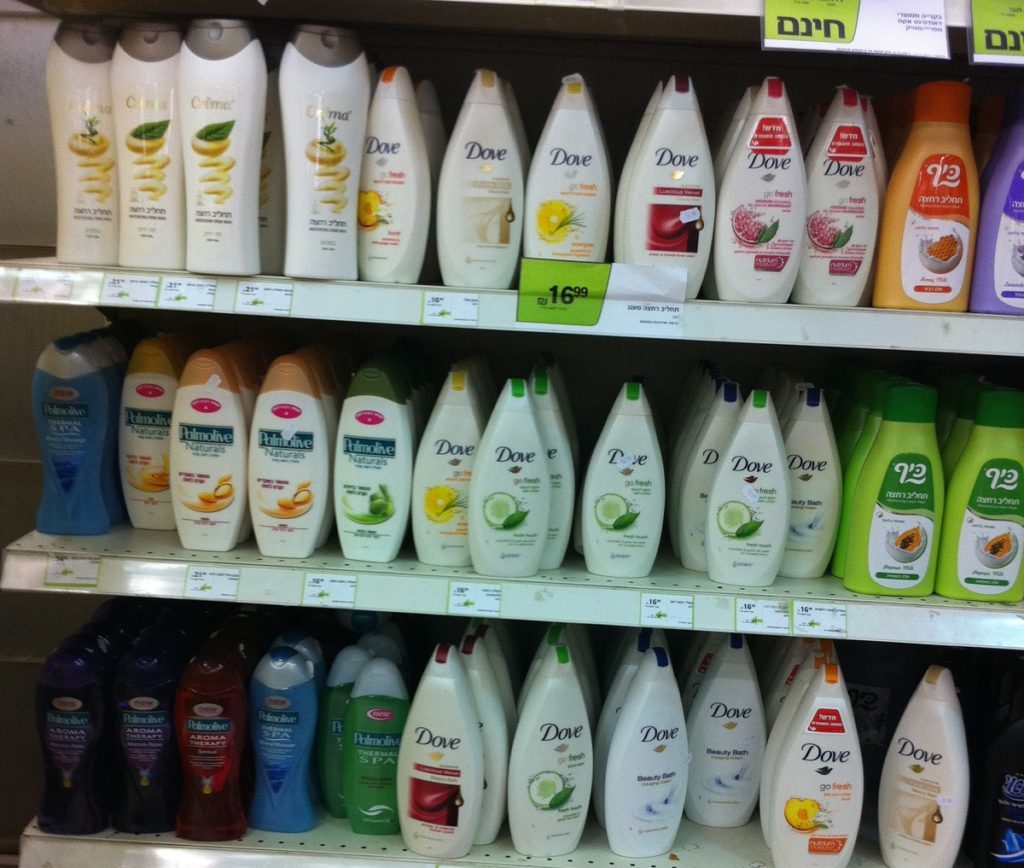 As with soft drinks, soaps and shampoos are two products that are often on special in all stores! You should never pay full price for these products.
If you plan to purchase these products in advance, you will not need to buy them in bulk, you will simply have to buy them when they are discounted!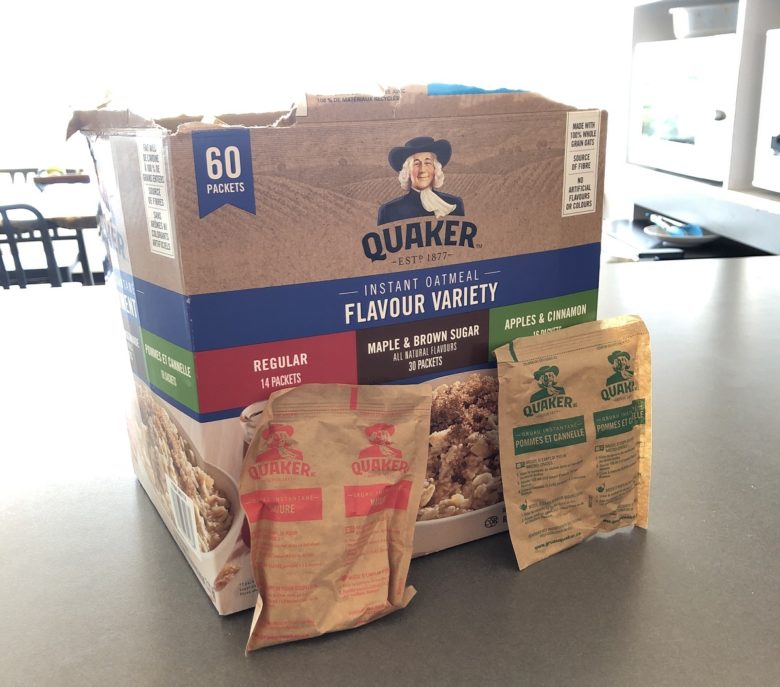 If you are a big oatmeal eater and that you consume it every morning, the large format is certainly advantageous on your budget.
If you buy 60 individual packets in a traditional supermarket, you will end up paying nearly $10 more each time. If you calculate, it's a bargain not to be missed.
21

Buy:  Healthy bite sized snacks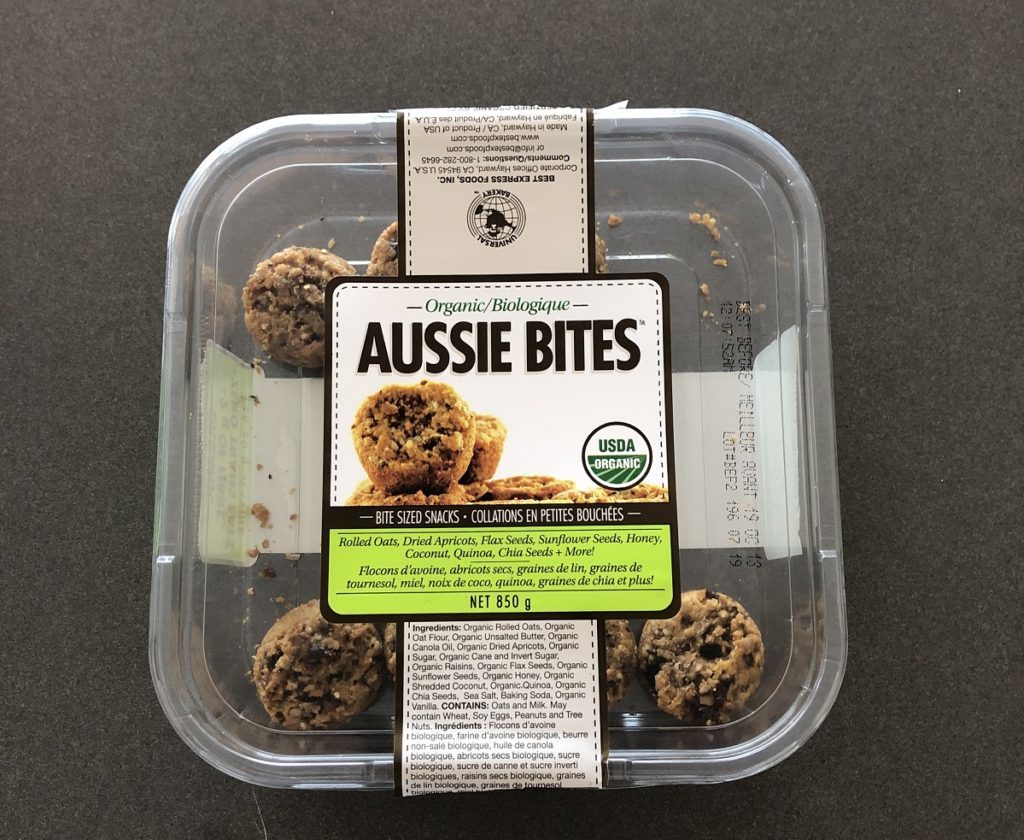 Everyone knows that eating well is very expensive and not accessible for everyone. Fortunately, we can now find some interesting options on the market a lot more easily!
These healthy snacks are sold for only $12 for 32 bites. So you can have healthy snacks all week long without breaking the bank!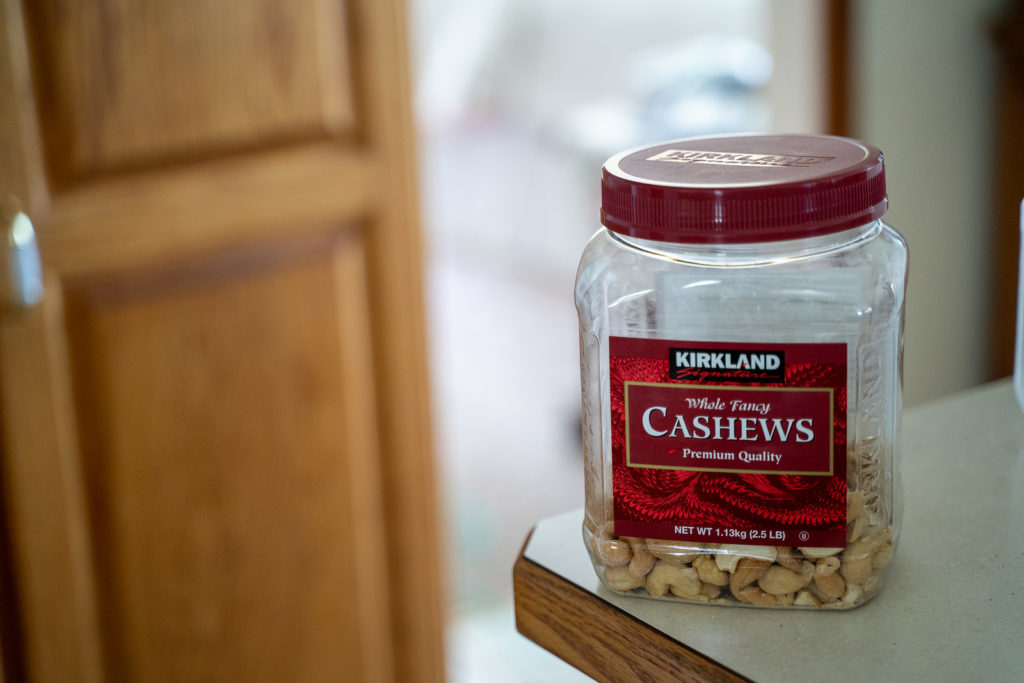 If you have ever bought nuts in your life, you know how expensive this delicious product can be.
By buying large formats, you will be able to save a few dollars in a very short time. In addition, with its reclosable lid, these  roasted cashews can be kept for a very long time. You can even freeze them if you want to buy large quantities.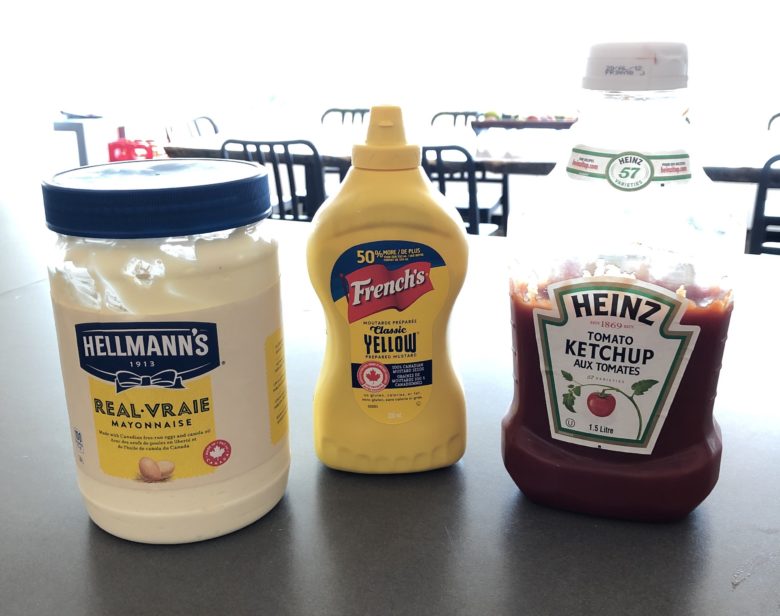 Yes, condiments have a rather long shelf life and unlike coffee or spices, they don't lose taste over time. But they do need to be kept in the fridge after opening.
Did you think about that? Knowing that most people already lack some fridge space, try fitting those giant ketchup and mustard jars in your refrigerator door. Good luck with that. So unless you are hosting a major garden party or have a backup fridge for all things Costco sized, we suggest you skip it.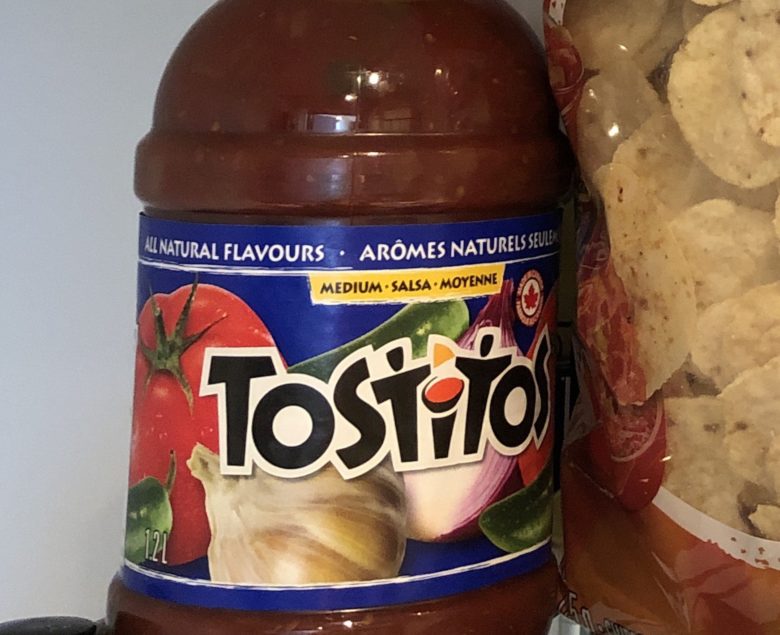 People at Costco sure know that salsa and chips mean party. And it is clear that when Costco people don't do things half way when it comes to throwing a fiesta, at least judging by the size of their salsa jar. Or should we say bucket.
Consequently, if you are indeed hosting a pool party for the whole neighborhood, by all means get that Costco salsa jar. Otherwise, you might want to consider saving some fridge space and some money and get that family size jar at the grocery store that will provide a good amount and won't go bad before you get half way trough it.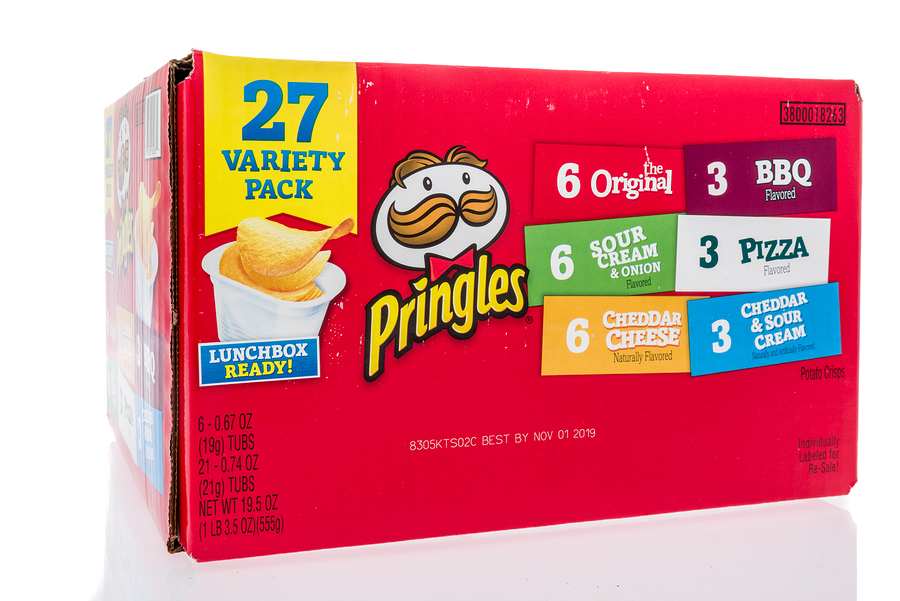 If you have kids, and especially if they are in school, or simply if you are a snacker, plan a stop in the snacking aisle to stuck up on all your favorite crunchy, sweet and salty goodies.
Those big boxes filled with individually wrapped snacks are super practical and financially profitable if you usually spend a lot of money on crackers, nuts, cookies and other lunch box friendly treats.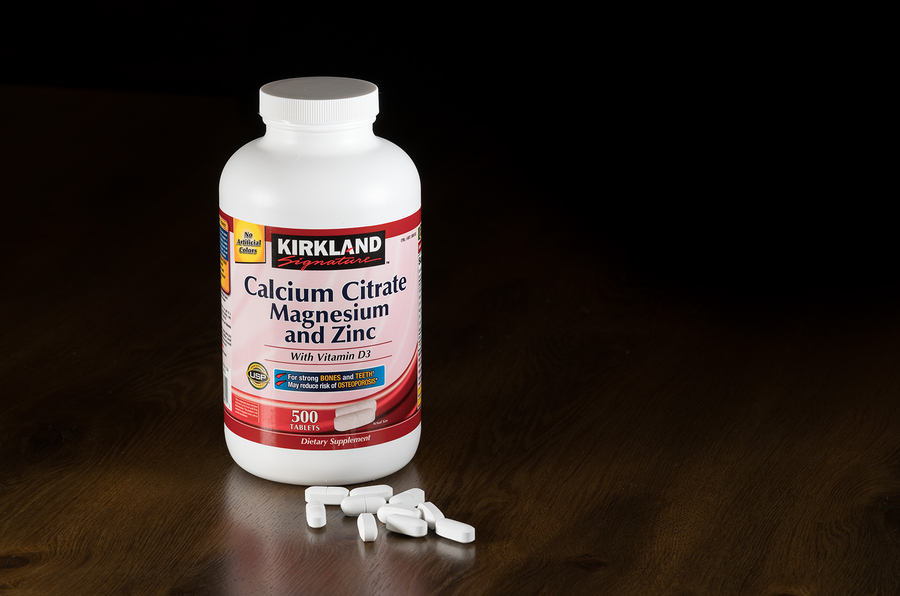 Too often when purchasing drugs or vitamins, you are paying extra just because the brand is well renowned when the actual product is exactly the same as some other no name ones.
By buying large format Kirkland brand vitamins, you will get the same vitamins, but at a really cheaper price. In addition to getting value for your money, you won't have to head to the store as often.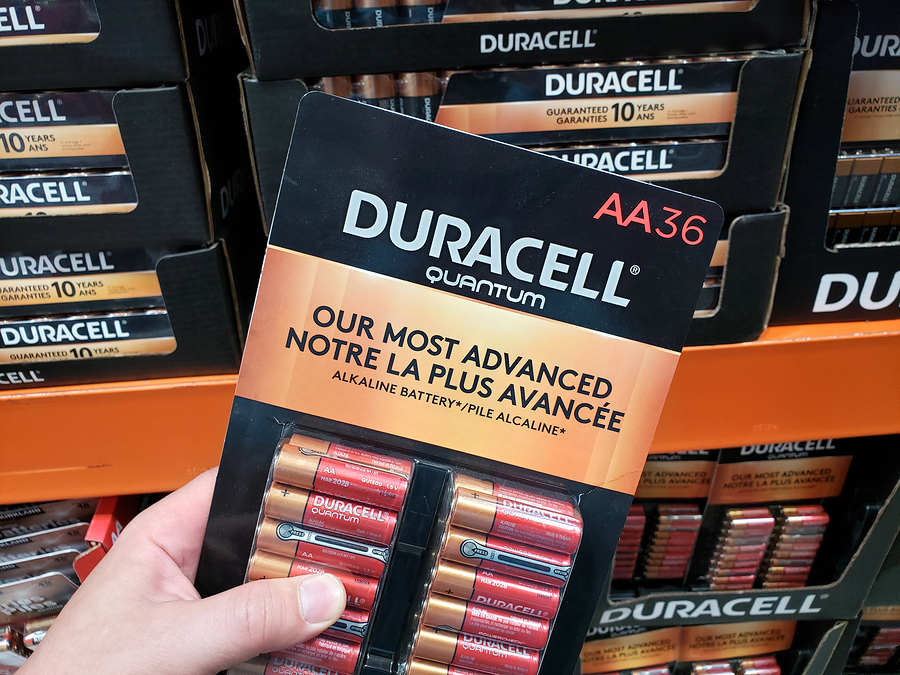 If you've still got some gadgets at home that run on batteries, you'll know that these little guys are not cheap. Next time you head to Costco, it'd be wise to stuck up on them.
One pack should be enough to power your electronics for some time and you will find them to be a lot cheaper than in other stores. Don't shy away from purchasing the Kirkland brand as they are actually made by Duracell.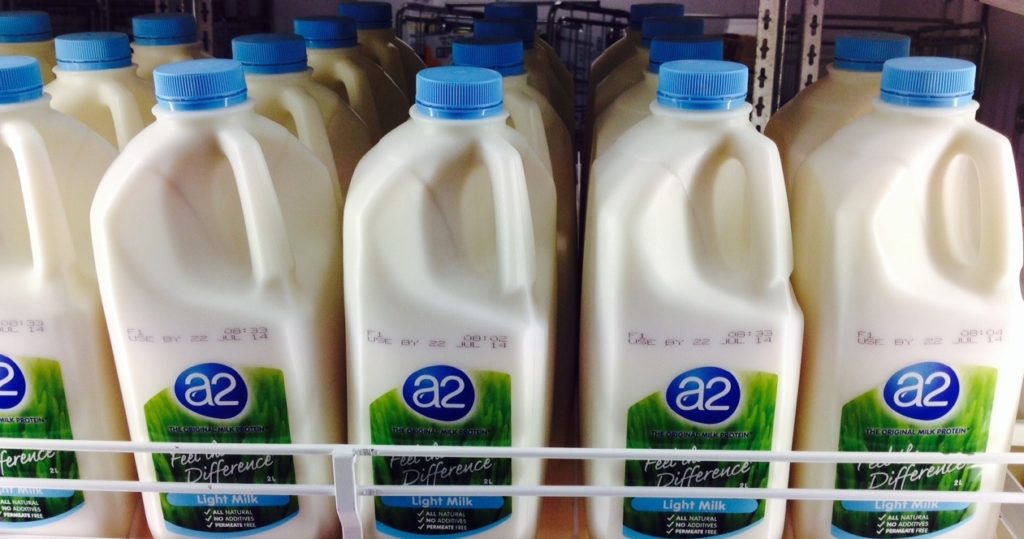 If your five kids and three kittens drink enough milk to go through one of these Kirkland one gallon jugs before it goes bad, go for it.
Most websites advise not to purchase this product at Costco but to buy it at any other market instead. Their only reason? The big quantities! Still, if you are certain to use it all, you will be saving a lot of money by going for the Kirkland brand.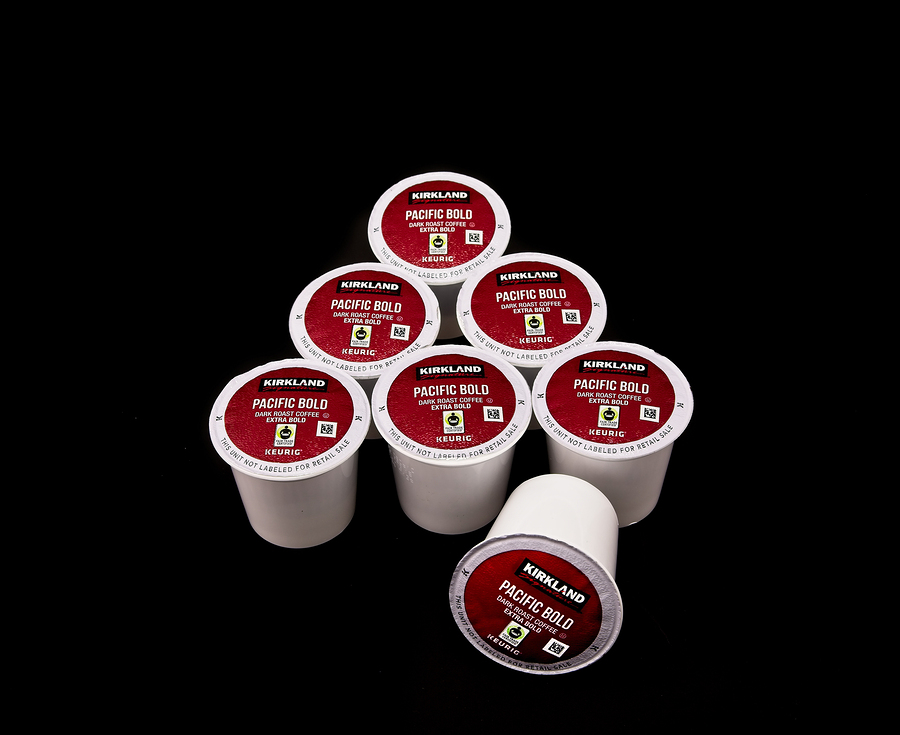 Even if it is not recommended to buy coffee in single portions, we understand that the product can be interesting when you live on your own!
If you have a coffee machine that is compatible with this product, the individual formats sold at Costco will be very advantageous for you. You will get much more for your money!
30

Buy: Rotisserie Chicken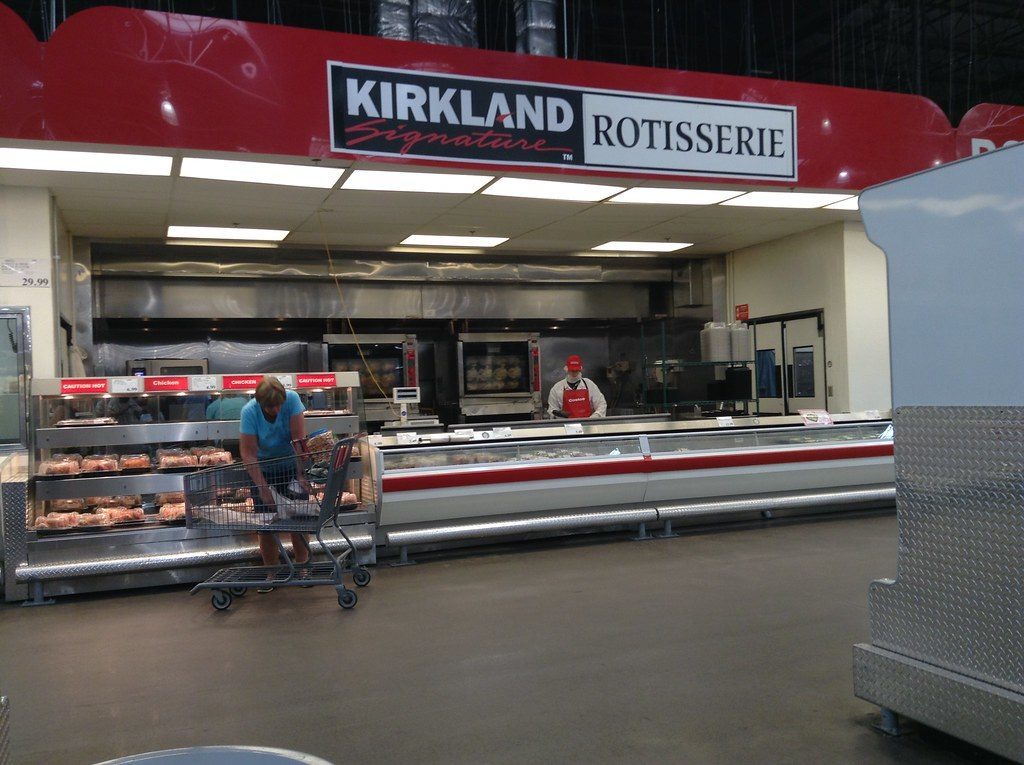 Stopping at a fast-food restaurant just before dinner time is an easy option! It's not too expensive, it's fast, but it's not a healthy option either.
Why don't you stop looking for a nice roasted chicken at Costco instead? For only $10, you will have a good meal for the whole family and you may even have some leftovers for your next recipe.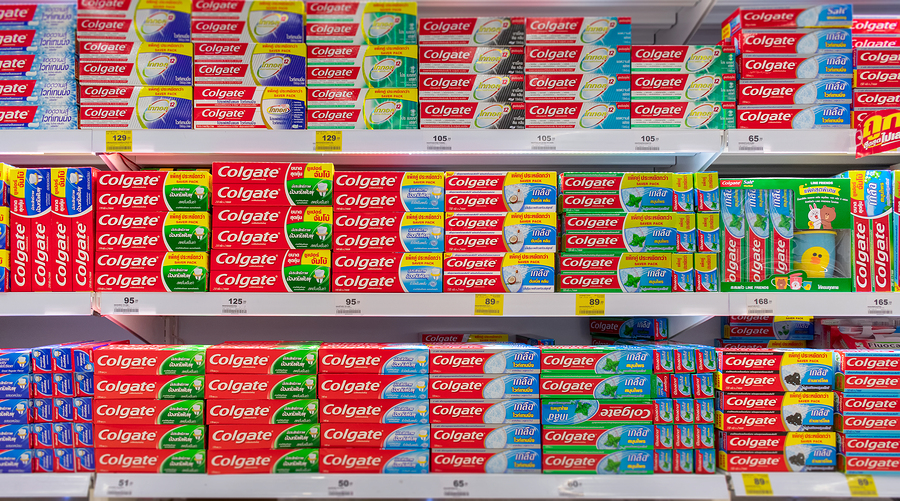 There are products that are very often on sale. Toothpaste is one of them! Whether you buy it in large format or not, it is the final price that really matters!
Instead of checking that the price of a large format, you should check out the weekly flyers. Whether at the pharmacy or supermarket, you may find this product on sale.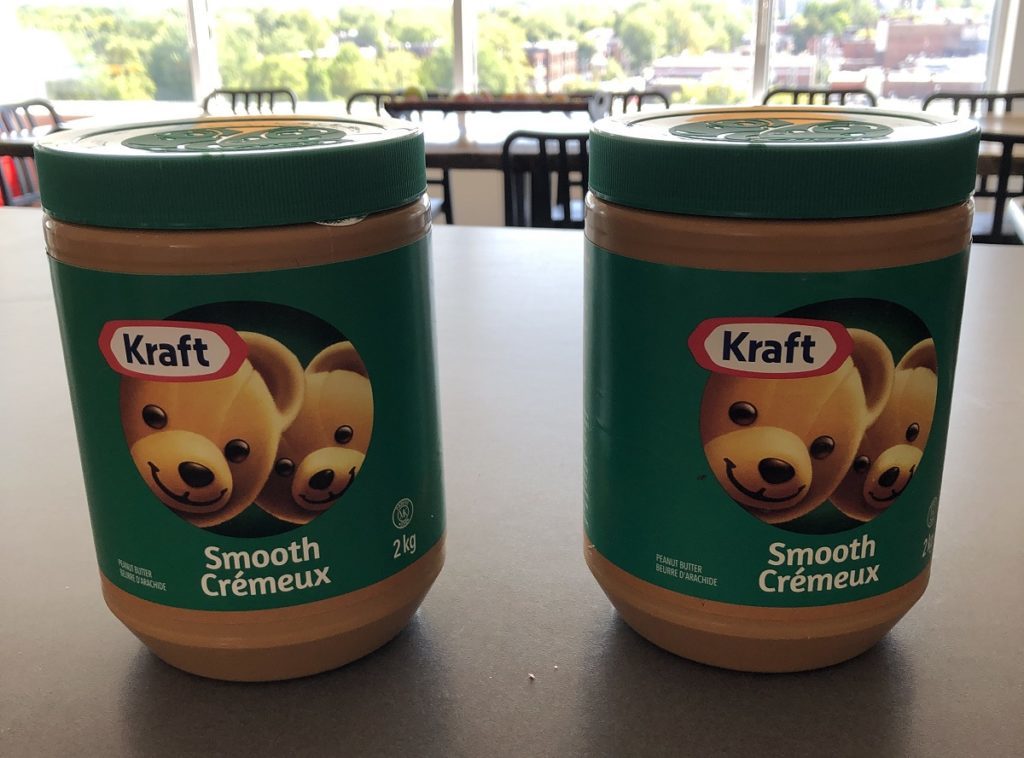 It is a staple in almost every home and whether you have a large family or not, buying a family size jar of peanut butter is always a good idea to save money and never run out.
It will not have time to go bad and you will never have to hide your PB from your roommates again. Same goes for organic almond butter which is also a total bargain!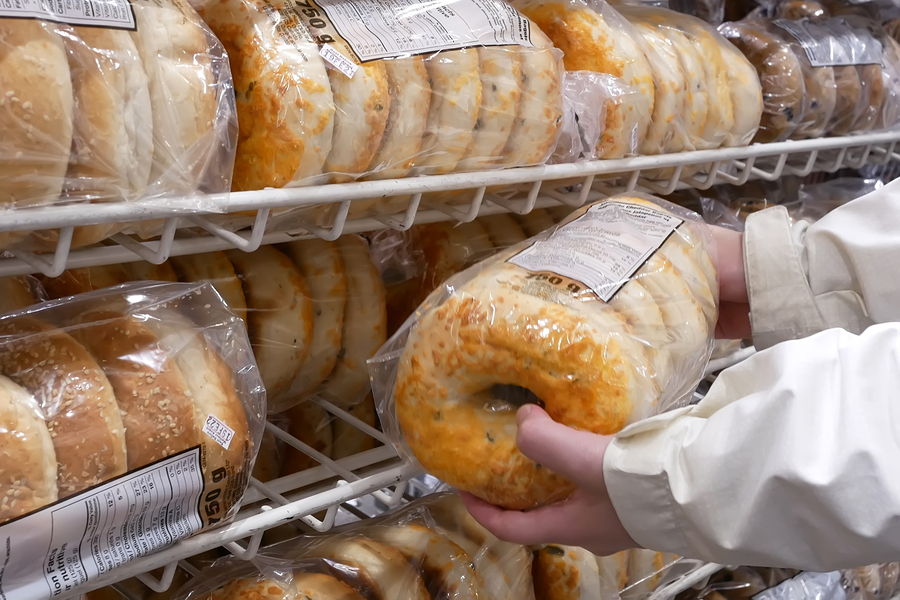 There are the New York bagels, the Montreal bagels…And the Costco bagels. Whenever you hit the warehouse, grab two bags (they are sold in twos) of these perfect-for-breakfast-and-lunch cream cheese vessels.
You can pick and choose any two flavors you want and easily freeze whatever won't be eaten in the first week to save money as they are totally worth it for the price.
34

Don't Buy: Kirkland Almond Milk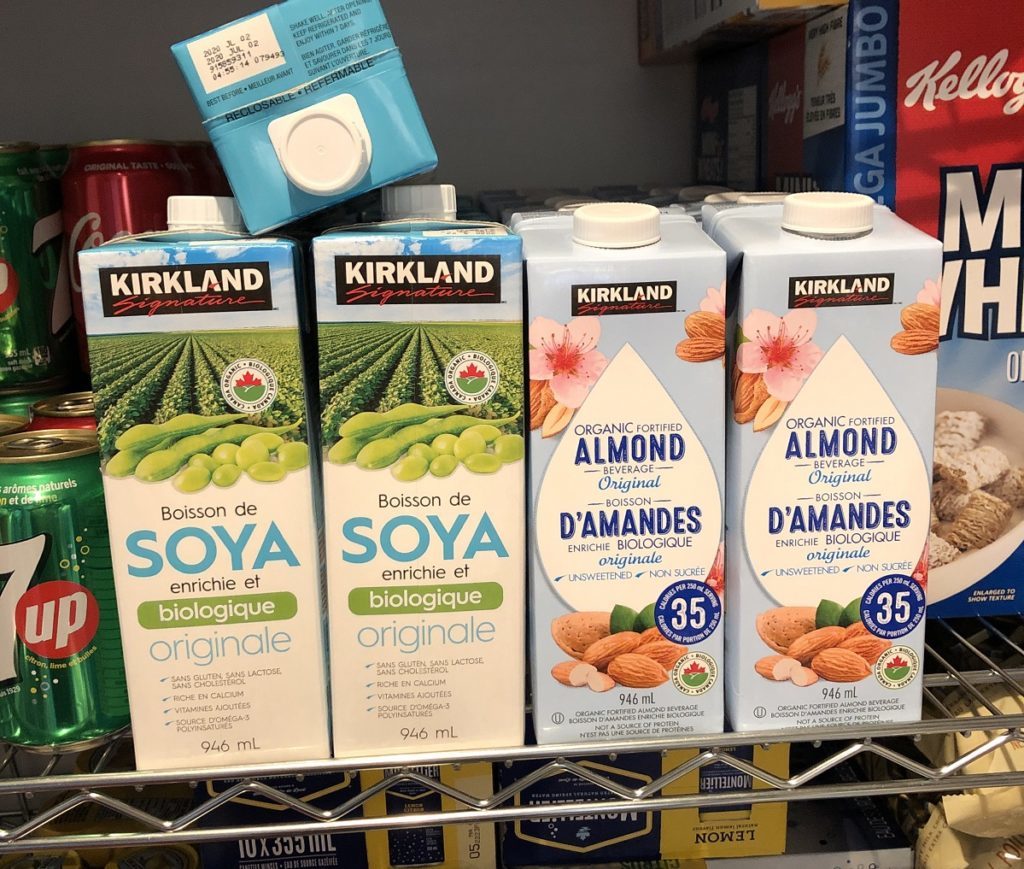 Whether you are intolerant to milk, vegan or simply prefer to drink milk from almonds rather than cows, stocking up on your milky beverage of choice at Costco is a great investment if you or your family consume great quantities of it.
However, we suggest you skip on Kirkland brand almond milk and opt for Almond Breeze, the other brand they carry instead. Why? Because Kirkland's almond beverage just doesn't taste very good and, although it is organic, the ingredient list just isn't very impressive.
If you love to cook and make your own hummus at home or use a lot of tahini in salad dressings and home cooked meals, you know that it is not cheap.
It is therefore a great idea to purchase it in bulk size at Costco. You will save a lot of money for this 100% pure sesame paste. Just make sure to keep it in the fridge.