Dollar Stores: The Best And The Worst Bargains!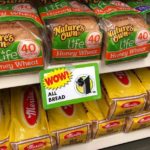 Advertisements
It pays to buy your bread products at the dollar store. You can often find name-brand loaves of bread for just $1, which is a total steal! From bagels to hamburger buns, there are several varieties at amazing prices. This is one item you should never pass up at dollar stores.
Here's a pro tip from the folks at Hip2Save: if the bread is close to its expiration date, buy it and toss it in the freezer to use at a later time. They often have a large selection, so you can stock up your kitchen in one trip.
Advertisements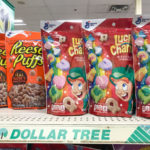 Advertisements
Grain prices have been rising steadily for the past few years and it doesn't seem to be stopping; we expect a further increase in the next few months. So, if you come across a good box of cereal for $1, we won't hide from you that it would be smart to add it to your basket. However, just like potato chips, cereal boxes are often smaller in dollar stores than in big box stores, so make sure the discount is worth the size.
If you see the generic brands, they don't sell anywhere else for a good reason. The taste is totally off. If you want to eat cardboard, go to the decoration row, it will be cheaper. Another detail, don't forget to check your expiration dates. Cereals that have been on the shelves for too long are often less tasty.
Advertisements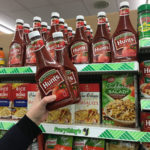 Advertisements
Condiments are almost always on special at big box stores like Aldi, so the price you find at your local dollar store will often never match or be close to the big discounts at stores like Costco. Since the merchandise gets more turnover in the big food chains, there is a better chance of getting a fresher product if you take advantage of the big specials, meaning where you buy your condiments should be a no-brainer.
If you feel like buying the generic brands instead of the big companies, you won't really save any more money. In addition to sacrificing taste on your food, your wallet won't be any thicker. Sometimes the generic brands are worth it, but for this kind of food, we're not so sure, especially when we're talking about mayonnaise, that is often sold as a salad dressing.
Advertisements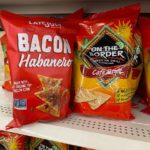 Advertisements
If you think you're saving a lot of money by buying your chips at the dollar store, you're not. The chips are cheaper on the label, but the size is slightly smaller than what is sold in stores for most popular brands. So, your bill may be lower, but your guests won't be as full.
It's best to buy them when you do your grocery shopping at big box stores like Costco or Aldi. For the same price, you'll get a larger size. Plus, you can't discount the fact that you'll also get more variety in stores elsewhere. Dollar stores often carry the basic flavors such as original, bbq, etc. If you want different flavors, the big stores will be more satisfying.
Advertisements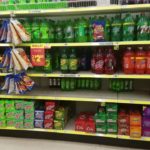 Advertisements
It may be tempting to buy your beverages at the nearest dollar store, but they don't have impressive savings on these products. When it comes to everything from juice to bottled water, they tend to have steeper prices than most of the grocery stores. You'd be better off buying your drinks in bulk at the warehouse stores.
According to Business Insider, dollar stores often trick the consumers by selling drinks at very low prices, but the packaging is smaller. For example, they might offer a one-liter bottle of soda for cheaper, but the two-liter bottle at the grocers is the better deal.
Advertisements
6

Buy: Canned vegetables & Fruits
Advertisements
We often see big discounts in the big grocery stores on these types of products, but dollar stores have their discounts too. We think that the difference in price with or without a discount doesn't make a difference to our wallet, but it does. You can sometimes see 1.29 canes fall on special at $0.50 or $0.33 in dollar stores. If you buy one can, the difference is there, but imagine when you have to buy 10 or 20!
Don't really rely on the expiration dates of your canned vegetables or fruits. It always says "better before", but that doesn't mean it's not good after. Companies are obliged to write a date for the consumers, but sometimes they have no value, as in the example of canned food. There was a rumor that the canes contained more pesticides, but let's remember that a company authorizes the brands to sell their product on the shelves and that the products are inspected. If they are sold, it means that they are legal.
Advertisements
7

It Depends On You: Spices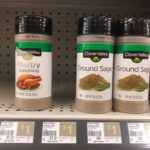 Advertisements
Nothing beats the taste of fresh spices, but since it's almost impossible to have every kind on hand, bulk spices are the best option. Should you buy them at the dollar store? Frankly, it all depends on your cooking habits. If you plan to use your spices very often and need a large quantity, the products sold in dollar stores are the best option for you. You will get your money's worth.
On the other hand, if you are not the type of person who uses these spices every day and you plan to keep your jars in your cupboard for years, it would be better to go to the store and buy smaller sizes for the simple reason that dry spices lose their taste quickly. That means that your jar of dried oregano or basil won't really have any taste a few months after you open it.
Advertisements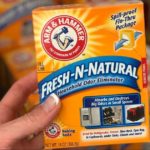 Advertisements
Baking soda can be found in almost every store in your area, so we won't shy away from saying that it would be quite surprising if your dollar store won in the discount and brand competition. This product is often much cheaper when found on special at Target or Walmart. However, if you are stopping by a store like Dollar Tree, buying your small box of baking soda is not a bad option either.
First of all, the expiration date of these products is often very long, so it doesn't change the quality of your product. Secondly, we rarely need more than a small box, so the savings in other stores will not be worth the trip. Finally, the quality of the generic brands is as good as the big names most of the time, so your dollar store can easily accommodate this purchase. Even if you lose 3 cents, you'll save gas.
Advertisements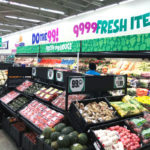 Advertisements
It may seem sketchy to buy produce and other staples at the 99 Cent Only Store. Many of the food items available contain chemicals or have gone beyond their expiration date. However, now and then you can find organic items on their shelves. Many shoppers have reported buying organic crackers and granola.
The selection varies by location, but you might find fresh organic fruits and veggies in their produce department. Ask your local store about their delivery schedule for your favorite organic items. It never hurts to ask and you may get lucky.
Advertisements
10

Buy: Over-The-Counter Medications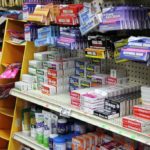 Advertisements
One item that would be smart to buy from dollar stores is over-the-counter medications. This has been a controversial topic, but there are great deals available if you stay informed and take precautions before making your purchase.
Consumer expert Clark Howard offered a few tips for making sure that you stay safe when buying over-the-counter meds from dollar stores. Be sure to check expiration dates to make sure the medicine hasn't expired. Also, take a moment to look for signs of tampering. If you take these measured steps, then you can take advantage of savings on many of your meds.
Advertisements
11

Buy: Toothbrushes And Tooth Products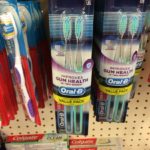 Advertisements
You might be surprised to know that you can find great deals on toothbrushes and other teeth-cleaning products at dollar stores. From dental floss to mouth wash, they have all of your dental hygiene needs at great prices.
Many of the dollar stores carry name-brand toothbrushes, so be sure to grab any of those that you might find. It would be smart for you to check the expiration date on toothpastes just to make sure it hasn't expired, as that is a common occurrence in some dollar stores.
Advertisements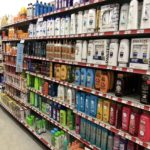 Advertisements
Dollar stores may offer a large selection of hair care products, but you should think twice before purchasing them. Many of their shampoos and conditioners are off brands that contain harsh chemicals that may be damaging to your hair. Once again, you should also be aware of expiration dates before you buy.
While it isn't smart to buy styling products at a dollar store, you can find good deals on hairbrushes and other styling tools. From rubber bands to barrettes, they have a nice variety of accessories as well.
Advertisements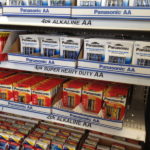 Advertisements
Consumers would be better off buying their batteries at a place other than a dollar store. Many experts agree that you may get a good deal on the price, but you might lose money when it comes to quality. They just don't compare to the competitor's prices and selection.
Kiplinger reported that the "carbon-zinc batteries" that dollar stores typically sell "don't last as long as" the alkaline name brands. So while it may seem like a good idea to buy up a huge pack of batteries for $1, you'd be better off paying more at a chain store. You really do get what you pay for.
Advertisements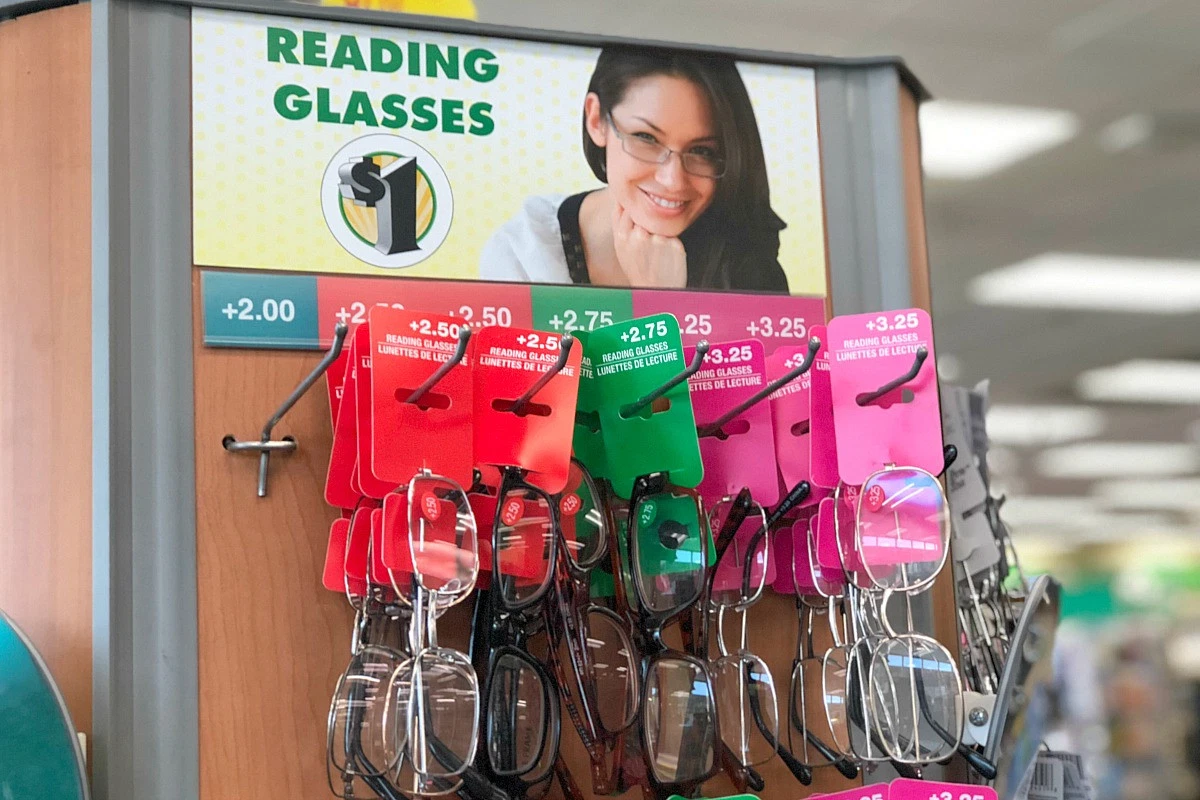 Advertisements
Reading glasses can be expensive at retailers, so be sure to buy yours at one of the dollar stores. It's a total steal to buy quality readers for just $1! They even have prescription-strength reading glasses and fashion frames at a fraction of the cost you might find them at chain stores.
You can often find the display near the checkout area, so they make a great last-minute buy. It's easy to misplace reading glasses, so the price is right at dollar stores. You'll be thrilled with the selection and quality available to you.
Advertisements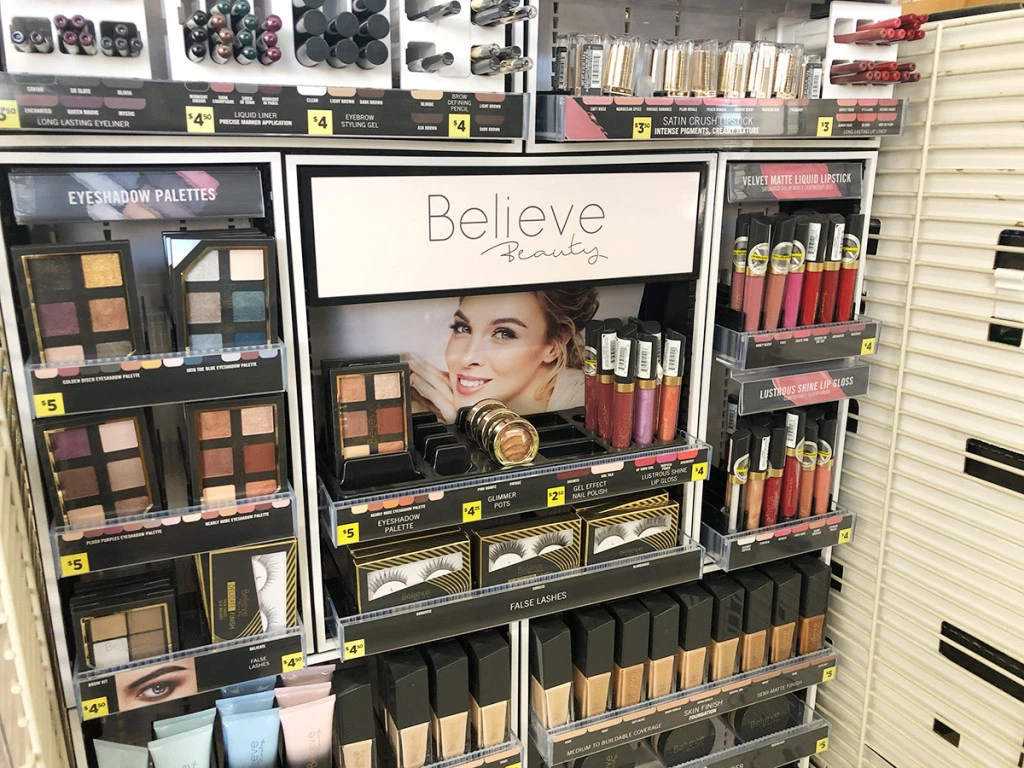 Advertisements
The Dollar General, for example, premiered its own makeup line called Believe Beauty, and the price seems right. All the products are under $5, so it may seem like a good idea to buy these skin products, but think twice before you do. Many of them contain harsh chemicals that could damage your skin.
Dollar stores also carry other makeup lines and beauty products, but often, the items have expired beyond their expiration date. Be sure to check all makeup for tampered packaging before you buy it as well. Don't be fooled by the price, you'll find better quality at a grocery store.
Advertisements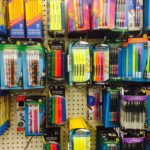 Advertisements
Paying only $1 for school supplies may sound like a dream come true, but take pause before buying all the items on your kid's supply list at the dollar store. According to Reader's Digest, you can find better deals at the bigger chain stores like Walmart.
Brent Shelton, an online shopping expert for fatwallet.com, had this to say, "You can usually get things you'd get for a dollar for a penny or five cents," he said. Despite spending more money at a time for buying in bulk, you're getting a better value overall for each item at other stores.
Advertisements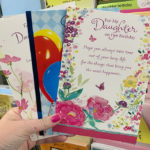 Advertisements
There is one item that most experts agree you should always buy at dollar stores. Greeting cards can be expensive at grocery stores, but you can find plenty of bargains at dollar stores. These cards can cost up to $7 at other establishments, but you can find a wide selection for $1 there.
Of course, the cards may not be decorated with fancy ribbons or embossed on expensive paper, but if you're looking for a basic card for a good price, then you'll be happy with the selection available at dollar stores and other discount stores.
Advertisements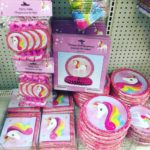 Advertisements
If you're looking for inexpensive party supplies, then you'll love the deals that can be found at dollar stores. From streamers to festive paper plates, they have everything that you might need to throw a fun party.
You can even find various themed napkins and other decorations. Another great tip: if you shop at The Dollar Tree, this dollar store carries a large selection of mylar balloons for all occasions. They'll even fill them with helium at the store so you can purchase all of your celebration decorations in one place. It's both cheap and convenient.
Advertisements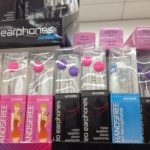 Advertisements
Quality can take a hit when it comes to the electronics sold at dollar stores. Cheap prices mean poor value, so don't buy anything that requires a plug for $1. It's just not worth the risk of being electrocuted or starting a fire. The danger is higher at these stores, so skip buying extension cords or power strips.
This is one area where it would be better to spend a bit more money to ensure that you're buying a safe product. Avoid the hazard and buy your electronics from a chain or big box store.
Advertisements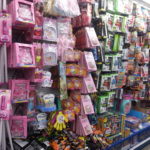 Advertisements
Let's face it, the toys at dollar stores just aren't worth buying. The quality is usually subpar, even for a toy that costs $1. According to Reader's Digest, Brent Shelton from fatwallet.com advises against purchasing trinkets at dollar stores.
"These toys break. They're very cheap, not well made, and you get what you pay for," Shelton added, "If your kids tend to get bored of toys fast, it might make sense to go for quantity over quality with easily replaceable playthings." Your money would be better spent buying toys at one of the big box stores.
Advertisements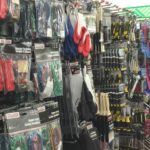 Advertisements
Some items are too good to be true at dollar stores. Many experts agree that you should skip buying tools from any of the dollar stores because the quality just doesn't compare to the tools available at the big box stores. The price may seem right, but you won't get the best bang for your buck.
Brent Shelton from fatwallet.com agrees. "I've always said tools should be bought at a tool store," Shelton said, "If not for quality, safety is a good reason, too." You'd be better off waiting for tools to go on sale at a reputable retailer.
Advertisements
22

Buy: Holiday Decorations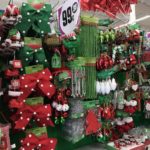 Advertisements
There are awesome deals to be found on seasonal and holiday items at dollar stores. They often dedicate a large section of the floor to decorations and gifts for every holiday of the year. From Easter baskets to Christmas stockings, you can find just about anything you need to celebrate the season.
Here's another tip: you can find even deeper discounts after the holiday has passed, so be sure to check your favorite dollar store to find amazing deals on holiday candy, stocking stuffers, and other items the day after your favorite holiday. You can stock up for next year!
Advertisements
23

Savings Tips: The Dollar General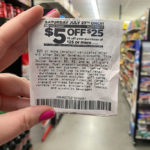 Advertisements
Looking for a few tips to score extra savings at The Dollar General? Check the bottom of your receipt for coupons. Not only can you find great deals on future purchases, but you can also get discounts for participating restaurants.
Another tip is to take advantage of getting paid to shop. Overage is when the coupon value you are using to pay for an item exceeds the price of that item. So, if you buy a product that costs 99 cents and pay with a $1 coupon, that extra penny could go towards purchasing another item. Just be sure to check with your local store to see if they allow overage savings.
Advertisements
24

Savings Tip: Family Dollar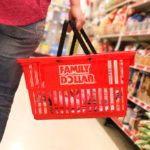 Advertisements
Family Dollar is another favorite store of bargain shoppers, so read on if you want an insider tip that can give you deeper savings. You can save cash with Family Dollar's SmartSpins, a rewards game in the Family Dollar App.
According to their website, "Every time you shop at Family Dollar, you get a spin to reward you for shopping at Family Dollar!" Here's how it works: when paying for your purchase, have the cashier scan the barcode in your app or enter your Smart Coupons ID on the pin pad. You will earn a spin in the app game to get coupons and discounts.
Advertisements
25

Savings Tip: Dollar Tree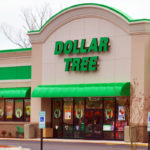 Advertisements
If you're looking to save cash at The Dollar Tree, then you'll appreciate this money-saving tip. You can use manufacturer's coupons to get some items at a low cost, and even for free in some cases.
It would be wise for you to brush up on the coupon policies of your favorite stores because The Dollar Tree and other dollar stores honor competitors' coupons. Be on the lookout for coupons in newspaper inserts and other mailers from any of the chain stores that you tend to shop at. You can find the same products cheaper at The Dollar Tree.
Advertisements
26

Savings Tip: 99 Cent Only Store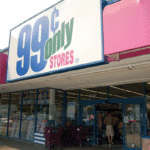 Advertisements
Here's a tip for making sure that you get the most out of your visit to 99 Cent Only Stores: ask when fresh deliveries are made for the best selection. Don't be afraid to do a little research so that you have plenty of items to choose from.
The selection of products constantly changes at this store, so it pays to know when your favorite things will be in stock so you can be the first to snatch them up. Each location has a different delivery schedule, so get to know their delivery days. With a bit of planning, you can find amazing deals.
Advertisements