The Best Senior Discounts You Might Not Know About
You will be surprised how much you can save by simply asking "Do you offer discounts to seniors?" We have compiled a list of the best discounts, gratuities and savings available to seniors. This can range from getting a discount on your groceries, to discounts for going to the movies, to daily expenses at the grocery store. Don't forget to read to the end, because there are many you probably didn't know!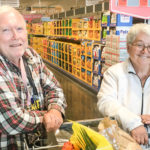 Advertisements
With the increase in the cost of living and food prices, discounts for seniors on food can help reduce monthly expenses. Depending on where you are, your favourite grocery store or market will offer a discount for people aged 55 and over or 65 and over.
Here are some examples of what exists:
Albertson's: 10% discount on the first Wednesday of each month (55+)
American discount stores: 10% discount every Monday (50+)
Fry's Supermarket: free membership to the Fry's VIP Club and 10% discount every Monday (55+)
Valu grocery store: 5% discount every Tuesday (60+)
Gristedes Supermarket: 10% discount every Tuesday (60+)
Harris Teeter: 5% discount every Tuesday (60+)
Hy-Vee: 5% discount one day a week (date varies by location)
Morton Williams Supermarket: 5% discount every Tuesday (60+)
The plant shed: 10% discount every Tuesday (50+)
Publix: 5% discount every Wednesday (55+)
Rogers Market: 5% discount every Thursday (60+)
Advertisements
2

Discount on restaurant outings
Advertisements
If you don't feel like cooking, don't hesitate to turn to these places for great deals for seniors. From fast food to steak restaurants, our compiled list of restaurants will certainly help you make your choice.
Keep in mind that offers may vary at participating locations and may change without notice.
McDonald's: Discount on coffee and drinks (55+)
Whataburger: free drink with the purchase of a meal, depending on location (55+)
Wendy's: Offer free coffee or other discounts depending on the location
Piccadilly Cafeteria: 10% discount with the "Prime Time for Seniors" card
IHOP: 10% discount (55+) and a menu for people aged 55 and over in participating establishments
Krispy Kreme: 10% discount (50+) (age and discount vary by location)
Subway: 10% discount (60+) varies depending on the location
The Old Spaghetti factory: Spaghetti Factory "Senior Menu" offers a list of menu items at a reduced price
Uno Pizzaria & Grill: "Double Nickel Club" 25% discount on Wednesday (55+)
Sizzler: "Honored Guest Menu" offers (60+) vary by location.
Old Country Buffet: Daily discounts for seniors (55 years and over)
Friendly's Restaurants: 10% discount on meals with free coffee at breakfast or free Sunday outside breakfast hours
Fazoli's: Register for the "Club 62" for special senior menus (62+)
KFC: free small drink with all meals depending on the location (55+)
Country Kitchen: Large Senior Menu (55+)
Burger King: 10% discount on the purchase depending on the location (60+)
Advertisements
3

Stop paying to repair your household appliances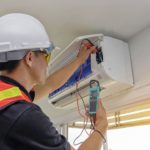 Advertisements
Many seniors do not have enough money to pay for expensive home repairs. Your home insurance does not cover the breakage of a washing machine or air conditioner. What happens if your furnace breaks down when you need it most? Who has hundreds or even thousands of people available at any time for unexpected repairs?
That's why many homeowners benefit from this new home warranty program, and they end up saving thousands of dollars in the long term. Air conditioners, electric radiators, household appliances, roof repairs – everything is covered! If there is something they cannot repair, they will most likely replace it.
Advertisements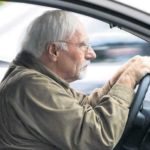 Advertisements
An impeccable driving record always helps, but saving on car insurance is one of the benefits that seniors look forward to.
Many insurance companies will reward years of good driving with more than 55% discounts. Be sure to exercise due diligence and shop around to find the best offer for you.
Advertisements
5

Seniors' financial and medical assistance programs
Advertisements
Since retirement is the time to relax and enjoy life, the last thing you want to do is not worry about crushing your debts. It's a game for young people.
If you are in debt, there are several options available to you. You can get free help to pay off your debts through the NCOA Economic Assessment, which helps seniors reduce their debt, find work, reduce their expenses and learn how to use the equity in their homes.
For seniors, the NCOA also offers the Benefits CheckUp program, designed for low-income seniors, which allows them to know which of more than 2,000 public and private benefit programs they may be eligible for.
Finally, seniors can benefit from interaction with volunteer specialists from the Seniors' Health Insurance Assistance Program (SHIP). Available in person or by phone, as part of a federal program, seniors can work with IRAP staff to obtain health insurance benefits and assistance with medical expenses, and learn about prescription vouchers.
Advertisements
6

Claim your free home security system for only the cost of installation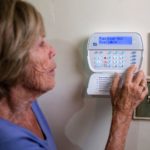 Advertisements
If something has already been stolen from you, you know the feeling of helplessness and anger that comes with it. Can you imagine someone breaking into your house? According to a recent survey, there is a home invasion in the United States, once every 13 seconds!
A recent study shows that by installing a security system, you are 3.5 times less likely to be a victim of a burglary. That makes sense, most thieves prefer low dip fruit, so when they see the sign on your lawn, they probably move to a place that is easier to catch.
ADT have an incredible promotion going on right now, where they offer $850 worth of equipment for free, as well as a $100 VISA gift card to sign up for their service.
Tip: Just having a security system installed will probably reduce your home insurance. Be sure to call your insurance company and get your discount after taking advantage of this offer.
Advertisements
7

Install a walk-in bathtub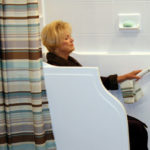 Advertisements
It's not just a comfort to the creature – it could save your life. Although buying an Italian-style bathtub seems like a luxury, but when you turn 65, you'll know it's a necessity! Every year:
At least 300,000 elderly people are hospitalized with hip fractures;
More than 95% of hip fractures are caused by a fall, usually a lateral one;
Falls among seniors are particularly ruthless because they can "mean the end of independence," says the CDC (Center for Disease Control and Prevention).
And if, in addition to the advice recommended by the CDC, your fall prevention routine could include mitigating potential falls at a common but dangerous source: the bathtub?
Manufacturers of walk-in baths recognize this need and generally offer significant discounts to help seniors take care of their health until an advanced age.
Advertisements
8

Save an average of $3,252 per year on your mortgage with the government's new "enhanced relief" program.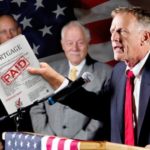 Advertisements
If you are a homeowner, this one thing could save you thousands of dollars this year.
Congress recently adopted a new government program called Freddie Mac Enhanced Relief Refinance (FMERR). This program is designed to help the average American homeowner reduce their payments by an average of $3,252 per year (or $271 per month).
As it is not known when the program could expire, it is suggested that homeowners visit the free Enhanced Shelter Savings Program website to immediately verify their eligibility.
Advertisements
9

Stop paying for expensive car repairs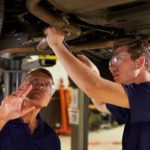 Advertisements
When you buy a car, you usually get a 3-year/36,000 mile warranty, but what happens when that warranty ends? No more roadside assistance and you have to pay for expensive repairs out of your own pocket. If you know nothing about cars, you are really at the mercy of the mechanic.
Avoid facing these worries and paying for repairs again by extending your car's warranty. Even better, it is better to contact the car warranty company directly, rather than through an intermediary. Platinum Auto Warranty is one of the few direct providers of the program, and we appreciate them because they are aimed directly at seniors.
Advertisements
10

Enjoy your favourite shows for free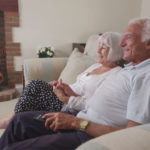 Advertisements
With the rise of streaming sites like Netflix, Hulu and Amazon Prime, is there no one watching cable TV anymore? It's great to hide by making a good movie, but what about when you need to see local news, weather and shows? There is no substitute for cable television and, until that happens, consider an electric indoor television antenna.
Unlike satellites, it does not require installation. Many options support 1080p HDTV and have a range of up to 30 miles.
It is a classic technology for the modern era.
Advertisements
11

Discount on prescriptions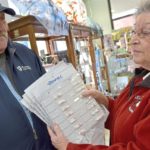 Advertisements
There are actually excellent discounts on your prescriptions. Here are the best of the best:
AARP: With the AARP Prescription Discount Card, members can generally save an average of 61% on FDA-approved generic, brand and specialty drugs.
Rite Aid: Register for the Rite Aid RX Savings program. Save 20% on thousands of brand name and generic prescription drugs. See the store for more details.
Costco Member Prescription Program: Costco has a prescription savings program for you and your family. It allows Costco members who do not have drug coverage or whose coverage does not cover all their prescription drugs to save up to 80%.
CVS Pharmacy: Register for the CVS Extra Care Saving and Rewards program. You will receive "ExtraSavings" in the form of personalized coupons on receipts and online. They also offer a 2% cash back in ExtraBucks rewards.
Walgreens: For a membership fee of $20 per person or $35 per family, you can get special discounts on the cash price of thousands of brand-name and generic drugs. In addition, if you do not save at least the cost of your contribution, they will refund you the difference.
Walmart Pharmacy: Walmart pharmacies offer inexpensive generic prescriptions that can save you money. Their normally low price, usually beats much more than that of their competitors!
Advertisements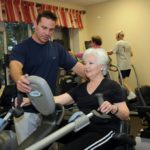 Advertisements
Whether you are taking an aerobics class or going to the gym to improve your mobility, there are many gym memberships and fitness centres that offer discounts for seniors. Bally Total Fitness, for example, offers up to $100 off subscriptions for people 62 years of age and older.
In the meantime, every year at Planet Fitness, people over the age of 60 can train for free from Sunday, August 21 to Wednesday, August 31. And, if you register during this period, you can register at a special prepaid rate of $99 for the year.
Advertisements
13

Get a free portable oxygen concentrator
Advertisements
While traditional oxygen tanks are heavy and require refills, the Inogen One portable oxygen concentrator is there when and where you need it. The Inogen One Light helps oxygen users regain their independence by providing oxygen 24 hours a day, 7 days a week and a long battery life.
This compact machine comes with a carrying bag and an operating manual, making it easy to use. The best part is that health insurance and most insurance plans cover the cost of Inogen One concentrators.
Advertisements
14

Discount on hotel rooms
Advertisements
If you're a travel enthusiast, you'll love knowing that seniors get significant discounts on hotel rooms, flights and car rentals. Make this trip a chance to gain new experiences while saving money with these offers:
Cambria Suites: 20%-30% discount (60+)
Clarion Motels: 20%-30% discount (60+)
Comfort Inn: 20%-30% discount (60+)
Comfort Suites: 20%-30% discount (60+)
Econo Lodge: 20%-30% discount (60+)
Motel 6: 10% discount (60+)
Myrtle Beach Resort: 10% discount (55+)
Quality Inn: 20%-30% discount (60+)
Rodeway Inn: 20% to 30% discount (60+)
Auberge du Sommeil: 20%-30% discount (60+)
Advertisements
15

FREE Goldenage Life Membership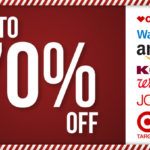 Advertisements
Membership in Goldenage Life gives you access to huge discounts, offers, coupons and more. Sign up below for the latest offers on health care, appliances, electronics, groceries, restaurant discounts and much more.
Unlike AARP, membership in Goldenage Life is completely free (without commitment). When you register, you will receive free email updates of the newsletter that will be sent to your inbox with the latest discounts and offers.
Advertisements
16

Cruises at a lower price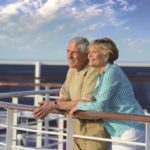 Advertisements
When you were younger, did you ever wonder why there were so many elderly couples on the deck of a cruise ship?
There is a reason: Many cruise ships offer significant savings for seniors. Well-known companies such as Carnival Cruises and Royal Caribbean Cruises are just a few examples of cruise lines that offer significant discounts to seniors. Keep in mind, however, that discounts are granted by the operator and not by the itinerary – this means that you will need to find a cruise line that offers discounts as part of the business. Not all routes have a seniors' discount.
Advertisements
17

Seniors who own their own homes can save money on window replacement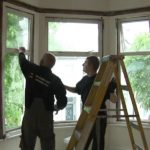 Advertisements
Compare window prices and installation costs. Homeowners can save nearly 40%.
Obtain bids from up to four pre-selected, authorized and insured contractors. Get a quote today and see how much you could save!
Advertisements
18

Get government discounts to switch to solar energy and reduce your energy bill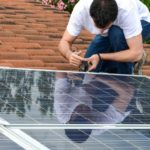 Advertisements
Did you know that you can significantly reduce your monthly electricity bill and pay nothing? If you live in a qualified postal code, you can get excellent discounts by choosing solar energy! Through a little-known government program called the Solar Income Tax Credit, homeowners who live in specific postal codes get thousands of rebates for installing solar panels.
Many people were shocked by the fact that subsidies and rebates can cover a good percentage of the costs associated with installation, so it costs very little to do so. Learn more about this program and check if your postal code is eligible. Senior homeowners can save $1,000 by using this program.
Advertisements
Advertisements
Find out about all the movies you've always wanted to see with a Talkies night out! That's what they used to call them, anyway.
All jokes and references aside, seniors can enjoy discounts in major national theatres such as :
AMC Theaters: up to 30% discount (55+)
Carmike Cinemas: 35% discount (65+)
Cinemark/Century Theaters: up to 35% discount
Regal Cinemas: 30% discount on Ripley's Believe it or not for seniors 55 and over
B&B Theaters: $1 or $2 discount.
Celebration Cinema: $2 discount for evening shows, less for matinee shows.
Marcus Theaters: $5 Senior Matinee
Showcase Cinemas: $7 on senior Wednesdays, plus $4 for popcorn and soda.
Laemmle Theaters: $5 for Wednesday movies that start before 6 p.m. for seniors 62 years of age and older.
CineMagic: 10% to 25% discount on ticket prices for seniors aged 65 and over
Advertisements
Advertisements
Travel can be expensive, so there are good things that there are many companies that offer discounts to seniors. This company here, will send personalized travel discounts and a newsletter.
Amtrack: 10% discount for seniors aged 65 and over: Amtrack increases 21,000 miles of travel in 46 states, including the District of Columbia and three Canadian suppliers, to deliver more than 300 trains a day to hundreds of destinations.
Best Western: 10% discount for seniors 55 and over: Best Western has more than 4,000 locations across the country, including several brands such as Best Western Premier and Surestay Signature. Take advantage of this great advantage!
United, American & Delta: Major airlines sometimes offer discounted flights for seniors. We have found however that waiting for the right time, and by using a website that compares all other travel websites, you will most likely get the best savings.
Marriott: 15% discount on seniors aged 62 and over
Rent-a-Car Notice: 30% discount for AARP members
Advertisements
21

Experience the outdoors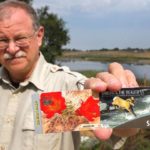 Advertisements
This is called the "Senior Pass", which is offered by the government to U.S. citizens and permanent residents. People aged 62 and over can thus benefit from free access to 2,000 leisure sites. This includes national parks. Of the 417 national parks, only 118 currently have entrance fees.
These passes also allow travelling companions accompanying the senior to enter free of charge. Many recreational sites also offer seniors passes at a discount on "enhanced amenities", including camping, swimming, boat launching and guided tours.
Seniors' passes currently cost $80 and are considered "lifetime passes". Fixed-income seniors can purchase an annual $20 pass and then exchange 4 of these annual passes for a lifetime pass.
Advertisements
22

Get thousands back by getting rid of your Timeshare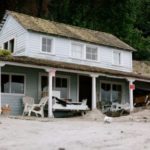 Advertisements
If you are stuck with a time-share you never use, let the experts help you get your money back instead of fighting alone. Timeshare Relief allows you to recover the cost of your shared time by providing all the resources you need.
Get a free quote with no risk or obligation with Timeshare Relief and let the experts tell you how to recover thousands of dollars from your investment. Simply enter your information to get your free quote!
Advertisements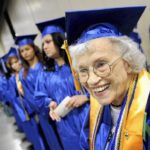 Advertisements
You have probably seen these magazines that offer advice to high school graduates to help them make the best choice between an undergraduate degree and a post-secondary school. But what about a graduate study guide? You may want to take one because seniors can benefit from free tuition in many states and schools across the country.
Known as "tuition waivers", seniors can enroll in courses without having to pay the exorbitant fees that college-age children must pay. Now, keep in mind that schools vary: While some allow seniors to check only the course, others offer registration fees, others offer completely free tuition and ask you to pay administration or registration fees. In addition, you will be responsible for your own textbooks.
Advertisements
24

Boost your retirement with a reverse mortgage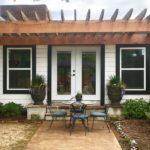 Advertisements
A staggering number of seniors do not have the funds to retire comfortably. That's why millions of Americans take advantage of a reverse mortgage to supplement their retirement income.
A reverse mortgage can be an excellent way to obtain a tax-free source of funds, while helping you get rid of your existing mortgage payments and, in general, paying only property taxes, maintenance and homeowner's insurance. It is crucial that you can enter your golden year with certainty, confidence and control.
With this extra income, you can pay your outstanding bills, repair or renovate your home, build a financial safety net, cover medical expenses at home or even make the trip you want to make. AAG is an industry leader and has developed a free information package to help you learn about the benefits of reverse mortgages. Visit here to request your free kit to learn more about this valuable program.
Advertisements
Advertisements
You may be surprised to learn that many trendy stores offer discounts for seniors. At Banana Republic, if you are over 50 years old, you can get a 10% discount in stores, simply by asking.
Bealls Outlet Senior Discounts: 15% discount every Tuesday, age 50 and over
Belk: 15% discount on the first Tuesday of each month 62+.
Bon-Ton Department Stores: 15% discount on seniors' discount days; 20% if you use the 55+ store's exclusive credit card.
C.J. Banks/Christopher Banks: 10% discount every Wednesday 60+.
Clarks: 10% discount on 62 years old and over
Dressbarn: 10% discount on the advance call on Tuesday and/or Wednesday – varies according to location – 55 years and over
Goodwill: 10% – 20% discount one day a week the date varies depending on the location – 55 years and over
Hallmark: 10% discount one day a week the date varies depending on the location; the age may vary depending on the product.
iParty: 10% discount for seniors every day; ask for the discount as soon as you arrive at the auditor's office.
Kohl's: 15% discount on Wednesdays from the age of 60
Michael's: 10% discount every day with the AARP card – 55+.
Modell's Sporting Goods: 10% discount every day for people aged 65 and over
Ross Stores: 10% discount every Tuesday 55 years and over
The Salvation Army Thrift Stores: Up to 50% discount, days vary from 55 years and over
SteinMart: 20% discount on red dot/clearance items on the first Monday of each month 55+.
TJ Maxx Senior: 10% on FLORIDA Mondays only at this time – 55+.
Walgreens: 20% discount once a month, Balance Rewards card required. 65+ and AARP
Advertisements