You could travel for free with these Canadian credit cards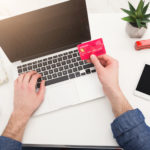 If you like travelling, these Canadian credit cards could well help you get away more often. Discover all their advantages.
Credit cards are useful in different situations in our lives, whether to help us in emergencies or to automate certain recurring payments. Different banks offer reward programs related to their various cards and some of them can become very beneficial, especially for travellers. Although we know that nothing is free when it comes to banks, nothing prevents us from taking advantage of the various rewards they offer. After all, you end up spending one way or another, so you might as well enjoy it. If you want to travel, here are the most rewarding Canadian credit cards.
1

Scotiabank: Gold American Express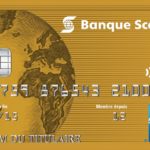 Advertisements
With annual fees of $99 for the first card and $29 for additional cards, the Scotiabank Gold American Express makes many happy every year by offering a points system with good returns. With the 15 000 bonus points ($150) promotion when you spend $1000 in the first three months, people who tend to put all their expenses on their credit card will easily be satisfied.
Advantages
Low annual fees;
Offers 4x more points for money spent in restaurants, at the grocery store or at the gas station;
Access to a «Priority Pass»  VIP section in numerous airports all over the world where you can rest before your flights;
Offers a complete and reliable insurance coverage;
Allows you to save when renting a car;
Offers a free concierge service;
Offers very good discounts on numerous hotels around the world.
Disadvantages
AMEX cards aren't accepted everywhere.
Advertisements
2

BMO: World Elite MasterCard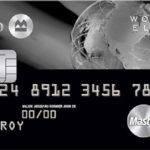 Advertisements
BMO has a very appealing welcome offer for new customers. Indeed, new customers who spend $3,000 in the first few months earn 35,000 bonus points, which is equivalent to $350.
 Advantages
Travel related expenses (restaurant, travel expenses, entertainment…) earn 3 times the points;
Twice as many points for daily expenses than with other large credit cards;
Access to VIP lounges in several airports around the world;
No charge for a second card;
Big discounts on car rental;
Insurance valid for trips of 21 days or less.
Disadvantages
The credit charges are high;
The annual fees of $150;
The card's minimum is very high.
Advertisements
3

RBC: Visa Infinite Avion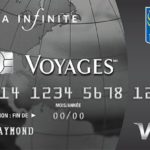 Advertisements
Like the majority of banks, RBC also offers a bonus to its new clients. With certain conditions, they offer 15 000 bonus points.
Advantages
25 % more points with travel-related purchases;
No seat or flight restrictions;
Get complete travel insurance that includes baggage, medical care, etc.;
Offers a possibility of roadside assistance.
Disadvantages
Annual fees of $120;
Asks for a minimum personal revenue of $60 000;
To obtain your points, you absolutely need to reserve with the RBC reward centre.
Advertisements
4

Capital One: Aspire Travel MasterCard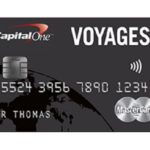 Advertisements
CapitalOne's Aspire Travel card has no annual fees and is quite a nice option for people travelling with a small budget.
Advantages
No annual fees;
No limit of points to accumulate and no expiration;
The rewards can cover travel costs including car rental or accommodations;
A travel insurance that covers baggage, accidents and more.
Disadvantages
You only get 1 reward mile per dollar spent.
Advertisements
5

CIBC: Visa Aventura Infinite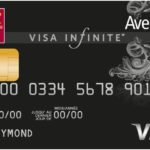 Advertisements
Under certain conditions, by adhering to this card, you get $100 travel credit and 15 000 bonus points.
Advantages
The $100 travel credit when you sign up for the card;
A travel assistant for a booking service;
Twice the rewards for every dollar spent on travel purchases through the CIBC Rewards Centre;
One and a half times the points for expenses related to groceries, gas, and much more;
Save on car rental;
Get an advantageous insurance coverage.
Disadvantages
Annual fees of $120;
Annual fees of $50 for additional cards;

Minimum personal revenue of $60 000

.
Advertisements
6

TD: Aeroplan Visa Infinite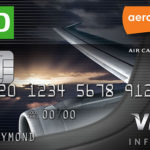 Advertisements
Once again, it's with welcome bonus points that TD attracts the public. When purchasing this card, you get 15 000 reward miles with your first purchases.
Advantages
Bonus reward miles are easier to obtain;
The credit card is linked to your Aeroplan card;
Offers a complete insurance.
Get one and a half times the rewards for groceries, the pharmacy, gas, and more;
Your points don't expire;
Get twice as many points by presenting your Aeroplan credit card in the participating partners.
Disadvantages
Annual fees of $120;

Minimum personal revenue of $60 000

;
It should not be forgotten that Canadian credit cards offer attractive rewards, but they must still be used responsibly. You should never get into unnecessary debt for something like reward miles. However, if these cards are part of your financial routine and you spend a lot of money each month, they can easily allow you to travel for free. For more information, contact your bank directly.
Advertisements