Products You Should Get at Walgreens (Or Not)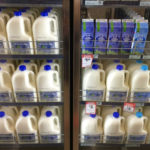 Advertisements
If you don't have time to run to the grocery store, you might buy a gallon of milk from Walgreens. Before you take your jug to the checkout counter, however, be sure to check the expiration date. Since they don't have a steady supply like grocery stores, drugstores are known to sell out-of-date milk. Gross.
While you can still choose to buy your milk at Walgreens, it's better to stay away from it altogether. The thought that you might grab an expired jug is enough reason to wait until you get a chance to go to the grocery store.
Advertisements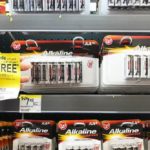 Advertisements
Although the batteries on the Walgreens shelf boast a higher price than some of their competitors, they're also more effective. Researchers found that Walgreens batteries test much better than those found at other drugstores. In other words, Walgreens batteries are worth the price.
If you need batteries in a pinch, don't be afraid to buy from Walgreens. They may cost you more in the moment, but they'll pay off in the long run by giving your devices longer battery life.
Advertisements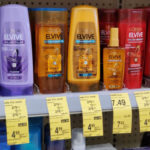 Advertisements
While it's tempting to get shampoo from the drugstore, you shouldn't buy any hair cleansing products at Walgreens, especially if you're looking for salon-quality hair care. Researchers found that products sold in drugstores, including Walgreens, often use the "gray market", which sells outdated or counterfeit merchandise.
While the Walgreens bottles look the same as their salon counterparts, they're often expired, which ruins the efficacy of the shampoo. If you want salon-level products, buy from a salon and stay far away from Walgreens.
Advertisements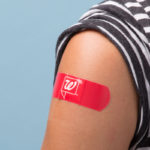 Advertisements
In addition to the myriad of products available, Walgreens is also a pharmacy. As such, they offer flu shots every year. Interestingly enough, getting your flu shot at Walgreens is actually a good choice.
In addition to eliminating the need to visit your doctor, Walgreens gives a vaccine to a child in need for every flu shot purchase. The shot isn't that expensive, and it comes with the feeling that you're doing a good deed. What could be better than that?
Advertisements
5

Don't Buy: Baby Products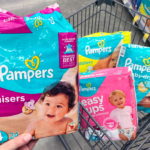 Advertisements
If you're a mom in a pinch, you might be tempted to buy your diapers and baby wipes from Walgreens. While these products are certainly convenient to grab as you run through the store, they're too pricey to be worth it.
Studies have found that diapers and baby wipes at Walgreens are often priced significantly higher than at other drugstores. In fact, CVS is one of the best stores to buy diapers and baby wipes at a price that won't make you cringe. Since you're essentially buying these baby products just to throw them away, you might as well get the cheapest products available.
Advertisements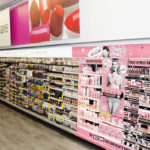 Advertisements
If you're a makeup maven, there's no way you're buying your cosmetics at Walgreens. But if you're more concerned with getting your makeup at a fair price rather than buying high-quality, expensive products, you need to shop at Walgreens.
While Walgreens doesn't have the most extensive makeup selection, they do have good prices. Not only that, but they also put many of their makeup products on sale fairly regularly. The discounted prices ensure that you can find everything you need to beautify your face at a price that won't break the bank.
Advertisements
7

Don't Buy: Paper Towels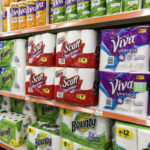 Advertisements
Continuing with our paper products theme, paper towels are another product you can steer clear from at Walgreens. If you want a generic, cheap brand, Walgreens paper towels aren't the best quality. In fact, researchers recommended CVS-brand Big Quilts if you want a paper towel with superior absorption abilities.

If you're looking for name-brand paper towels, you should still steer clear of Walgreens. The popular paper towels brands are more expensive in this pharmacy than they are at other drugstores.
Advertisements
Advertisements
There's no way to mess with the price on a gift card. If the gift card is worth $20, you're going to pay $20 no matter where you go. However, Walgreens offers an appealing option for gift cards because you can earn points with your purchase.
If you have a Walgreens account, each gift card purchase will earn rewards points for future discounts. You're paying the same as you would at any store upfront, but you can rake in those savings on a later purchase.
Advertisements
9

Don't Buy: Office Supplies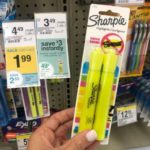 Advertisements
Along with medications, snacks, and beauty products, Walgreens often houses an aisle of common office supplies. However, buying your office necessities at Walgreens isn't the best choice.
If you're in a pinch, Walgreens will do for your office essentials. If you have time, however, stores like Staples, that specialize in office supplies, have frequent deals that significantly lower the prices of their products. You'll find cheaper deals at an office supply store, even if Walgreens is the more convenient choice.
Advertisements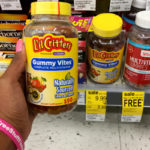 Advertisements
If you take daily vitamins, then you know how quickly it adds up to keep your supply well-stocked. After just a month or two, you already have to buy another bottle. Thankfully, Walgreens has a wide array of vitamins that are budget-friendly.
The vitamins at Walgreens are often discounted in one way or another. Depending on the current sale, you could snag a much larger bottle for a cheaper price than you would pay anywhere else. Rather than feeling like you're throwing your money away on vitamins, get the best deal you can find at Walgreens.
Advertisements
11

Don't Buy: Pet Supplies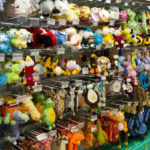 Advertisements
Just as you shouldn't buy office supplies from Walgreens, you should also steer clear of pet supplies. In drugstores like Walgreens, mark-ups on pet supplies are common. Not only is the price higher to begin with, but the options are also more limited. You may end up buying a pricey dog bed that is so poorly made it won't even last a week.
Instead of wasting your money, try to buy pet supplies from Walmart and Target. You'll find a wider variety of options, allowing you to pick a bed that works both for your animal and your price range.
Advertisements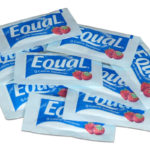 Advertisements
If you're not picky about your sweetener, try buying Equal sweetener from Walgreens. This generic sweetener does the job well, and it's often available on sale.
The Equal sweetener is simple, but effective. If you can snag it at a low price, it's definitely worth having in your home to sweeten your morning coffee or tea. Keep an eye out for sales on this sweetener at Walgreens so you can truly find the best price possible.
Advertisements
13

Don't Buy: Gift Supplies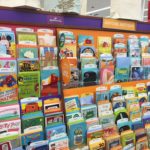 Advertisements
It's totally understandable that you'd buy your gift supplies at Walgreens. If you're in a rush and you forget to wrap a gift, grabbing a card, bag, and tissue paper from the drugstore provides the perfect solution. Unfortunately, it's not the best choice for your bank account.
Drugstore gift items experience incredibly high markups. If you can avoid buying from Walgreens, it's much more cost-effective to get your gift items from Target or Walmart. Even better, try to keep a small stock of gift items in your house, eliminating the need for a frantic, pre-party run to Walgreens.
Advertisements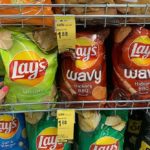 Advertisements
While Walgreens has plenty of health and beauty essentials, they also have our favorite aisle: the one dedicated to snacks and sweets. Here's some good news: it's still a good choice to get all your favorite snacks from Walgreens.
While the sticker price tags may seem a little high, Walgreens often has sales on their snacks that make the purchase totally worthwhile. In fact, the discounts and buy-one-get-one deals often make your favorite snacks less expensive at Walgreens than at the grocery store. Next time you head to Walgreens, you can grab your favorite bag of chips without any buyer's remorse.
Advertisements
15

Don't Buy: Cleaning Products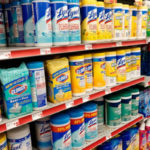 Advertisements
While you can fill your home with essentials from Walgreens, you shouldn't buy cleaning products from this drugstore. In fact, you shouldn't buy cleaning products from drugstores in general. Researchers have found that cleaning products at drugstores are often marked up in price, making them much more expensive than they need to be.
Instead of buying your cleaning products at Walgreens, try buying from Walmart or even Costco. You'll find the prices are much more to your liking, and you'll get the keep the extra money you'd waste by buying these products at Walgreens.
Advertisements
16

Don't Buy: Generic Prescription Drugs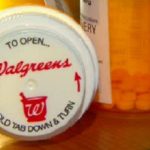 Advertisements
Prescription drugs are incredibly expensive. If you have a prescription from your doctor, you might look into buying the generic drug rather than the name brand version, in order to save a little money. If that's the case, don't buy your generic drugs from Walgreens.
While Walgreens offers plenty of products at fair prices, generic prescription drugs aren't one of them. The generic drugs at Walgreens often cost significantly more than other drugstores, including the Costco pharmacy. If you want to save money, be sure you're saving as much as possible and fill your generic prescriptions somewhere else.
Advertisements
17

Buy: Over-the-Counter Medications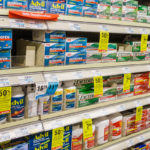 Advertisements
While you shouldn't fill your generic prescriptions at Walgreens, it is the perfect place to buy over-the-counter medications. Unlike the prices for generic prescription drugs, Walgreens offers budget-friendly prices for common medications.
Medicines like Advil, Motrin, Tylenol, and other OTC drugs that grace the shelves of your medicine cabinet can be found at reasonable prices at Walgreens. Don't bother driving to a different store for your over-the-counter medications—it's likely you'll find the best price at Walgreens.
Advertisements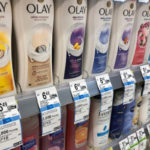 Advertisements
Although you shouldn't buy shampoo from Walgreens, it's safe to take advantage of their deals on body wash. Unlike shampoo, body wash won't ruin the look and feel of your hair, costing you more money in the long run.
Walgreens consistently has amazing deals on body wash. In fact, the Walgreens body wash selections are often significantly cheaper than buying the same products at CVS. Choose your favorite body wash and head to the checkout counter—you definitely won't regret this Walgreens purchase.
Advertisements
19

Don't Buy: Toilet Paper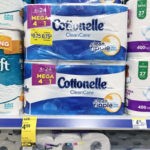 Advertisements
If it's time to stock up on toilet paper, don't bother buying your new pack at Walgreens. While there are plenty of options available, each pack is significantly more expensive than what you would find at a grocery store.
Stick to your favorite grocery store when buying your toilet paper. You may only save a couple of dollars by not buying your toilet paper at Walgreens, but those small amounts will certainly add up over time.
Advertisements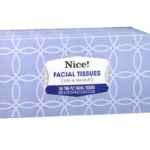 Advertisements
You may not be able to buy your toilet paper at Walgreens, but you can stock up on tissues. However, there's a catch. You can't buy just any brand of tissues at Walgreens and get the savings you're looking for. Instead, you need to buy the Nice!-brand tissues.
These tissues are a Walgreens-specific brand, and they're usually available at ridiculously low prices. At their lowest point, you can get each tissue for less than a cent. That's the kind of savings you have to take advantage of.
Advertisements