The Weirdest Items You Can Buy On Amazon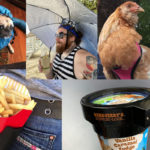 Amazon is certainly one of the largest online businesses in the world. You can find literally everything! Whether you're looking for household products, food, beauty products or even entertainment, you'll find what you want, often at very competitive prices. Plus, delivery is super fast! What could be better?
But as you can find everything on Amazon, you are always at risk of finding particularly strange items, sometimes funny, sometimes dubious. We can really wonder who thought of inventing these, but if we look carefully, we see that these items find takers. Discover some of the weirdest items you can buy on Amazon. You'll be surprised what's hidden in there!
34

Nicolas Cage Pillowcase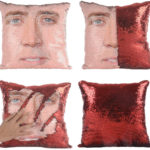 Advertisements
You can purchase this 4.5 star rated item for as little as $10.99. A real bargain that will surely brighten up your cozy bed!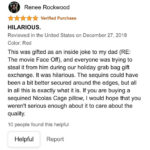 This item will give you hours of fun and a ton of laughs!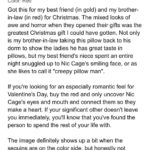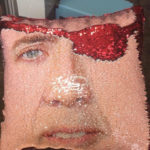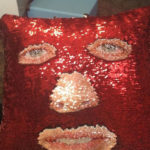 Advertisements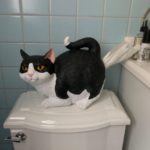 Advertisements
Thanks to WHAT ON EARTH, any cat lover can now get this amazing Cat Tissue Holder to add a little kitsch and fun to your home.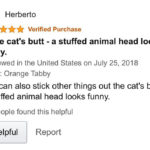 1,039 satisfied buyers gave this product an average rating of 4 and a half stars out of 5, nothing less!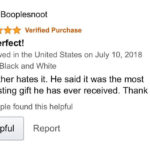 Advertisements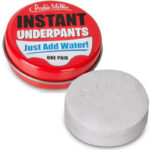 Advertisements
There's nothing more practical than having a pair of underwear on hand at all times. A little accident can happen so quickly! And it's super easy to use. Just mix the little capsule with water, and in just a few minutes you have a new pair of underwear to put on!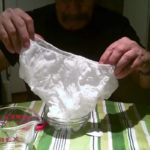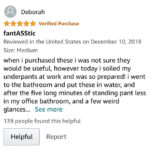 1,481 buyers are completely satisfied with these Instant Underpants. Thank you, Archie McPhee!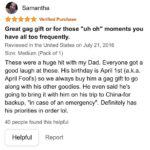 Advertisements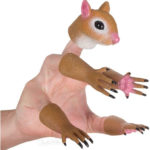 Advertisements
No one ever dreamed of it, and yet it's a hit! For $10.90, you can get these mini squirrel limbs. As Andrew Castle, one happy customer, wrote, "BEST 8 BUCKS AND 97 CENTS I HAVE EVER SPENT IN MY ENTIRE 16 YEARS OF LIVING ON THIS PLANET."
And some people find rather funny and unusual uses for this item! Why not taunt the squirrel in your garden?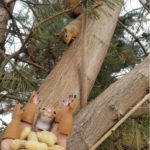 Or give your Christmas tree a special star?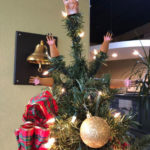 4 and a half stars out of 5 according to 2,071 ratings, what more is there to say? You need one!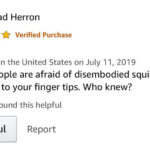 Advertisements
30

Chicken Harness And Leash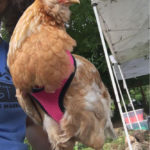 Advertisements
Are your chickens out of control? We have the solution for you! For as little as $8.49, you can get a harness with a leash! As the Amazon user emilyisawkward mentioned so well. "Works great! Looks ridiculous and we love it!"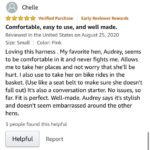 It is definitely THE best solution to bring your feathered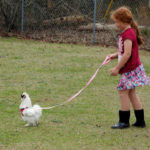 Advertisements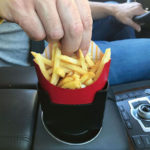 Advertisements
What could be better than fries, honestly? We could eat them all the time! And thanks to this French Fry Holder created by Maad, it's now easy to eat them everywhere.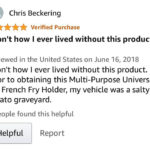 Not only can you install it in your car's cup holder, but it can also be worn on your belt like a holster.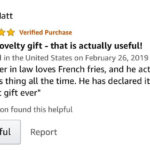 Advertisements
28

1lb. Human Body Fat Replica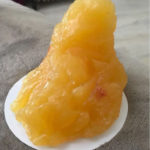 Advertisements
Have you always dreamed of being able to admire the equivalent of a pound of human fat every hour of the day or night if the mood took you? Well, this is your lucky day!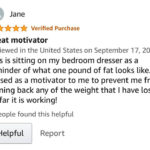 It is undoubtedly one of the most useful accessories for any nutritionist or science teacher, but we must admit that it must not be very tempting to eat fast food when we have this replica in front of our plate.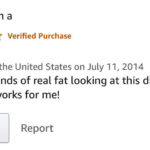 Advertisements
27

Roast Beef Sandwich Bath Soak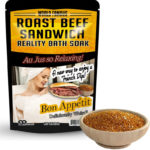 Advertisements
Nothing like a good bath to relax after a hard day, right? Wrong! It's even better to relax in a bath full of Roast Beef Sandwich Bath Soak.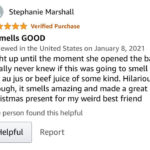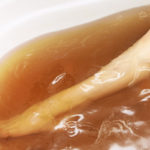 Every roast beef sandwich lover should get this item. At $14.95, it would be ridiculous to go without!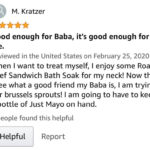 Advertisements
26

Wallmonkeys Wall Decals
Advertisements
Are you looking for decoration to improve the look of your home? You can find the most original wall decals on Amazon!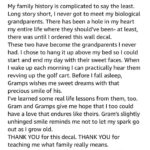 No no, there is absolutely nothing strange about having a big picture of an old couple you don't know at all in your living room or bedroom! And you should know that there are many different wall decals available from Wallmonkeys!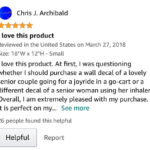 Advertisements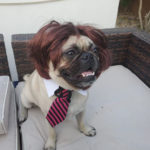 Advertisements
Want to give your canine companion a distinguished look? Why not adorn him with a beautiful dog wig? It seems like the perfect solution!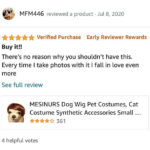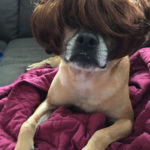 Your dog will definitely thank you for that wig!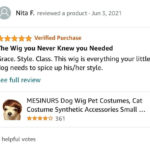 Advertisements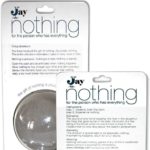 Advertisements
Don't know what to get a loved one who has absolutely everything? This is the perfect gift!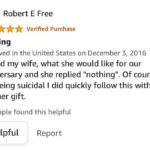 Unfortunately, even if you technically buy nothing, some people still are disappointed. However, it is understandable that it is always unpleasant not to receive exactly what you ordered!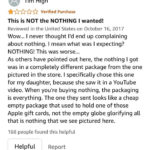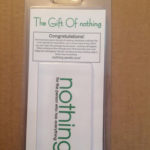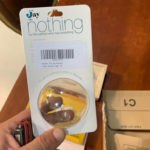 Advertisements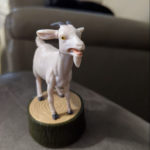 Advertisements
Do you love or know someone who loves goats? Then the Screaming Goat is a must. And apparently, "Nifler" is also the perfect buddy for those tougher times at the office…!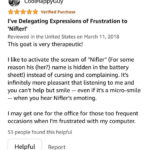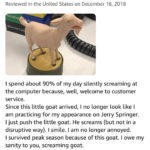 And it even comes with a little illustrated pocket guide filled with questions and fun facts. Perfect for coffee breaks with colleagues!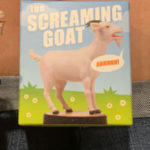 Advertisements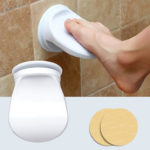 Advertisements
We don't know about you, but we've lost count of the number of times we've come close to injuring ourselves in the shower after our foot slipped off the edge of the tub, where we'd placed it for easy cleaning or shaving. But now, those dangerous days are behind us!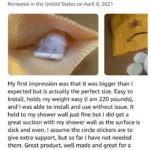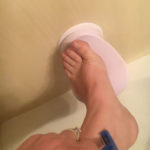 Despite 203 buyers giving it an average of 2.5 stars out of 5, it seems that this shower foot rest still made people happy!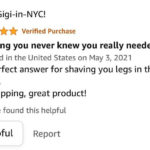 Advertisements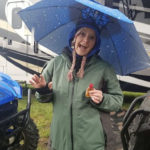 Advertisements
What could be more unpleasant than holding an umbrella for hours on end when outside in bad weather?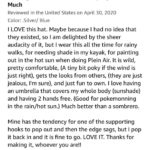 Rated 4 out of 5 stars by 1,458 buyers, this Umbrella Hat could change your life!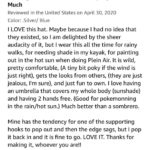 One guy even called it a "Babe magnet" and wrote in his review, "The only downside of this umbrella was that everyone ended up attracted to me at the beach when I put it on…"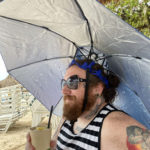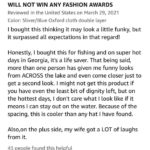 Advertisements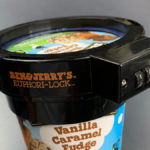 Advertisements
Tired of opening the freezer and realizing that someone has eaten all your ice cream? Or are you an ice cream thief yourself? Then you need this product!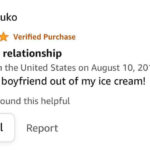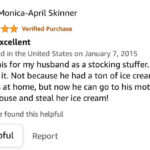 However, it is not foolproof!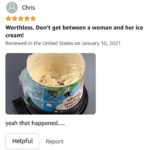 Advertisements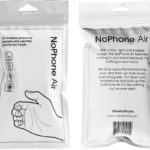 Advertisements
No need for a phone? Then this is the perfect phone for you!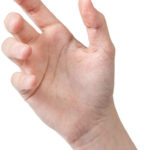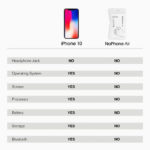 Rated 4 out of 5 stars by 51 satisfied buyers, the NoPhone Air could well become the favorite joke of many. Buyers have indeed an excellent sense of humor!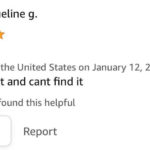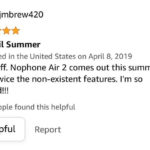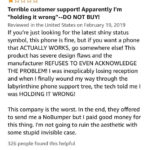 Advertisements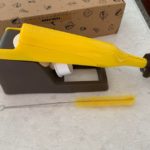 Advertisements
Banana lover? Upgrade your game with this revolutionary kitchen gadget!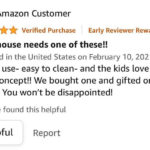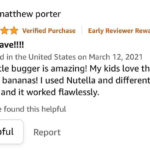 For best results, you may need to buy slightly larger and less curved bananas, however.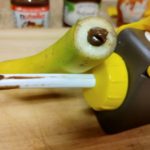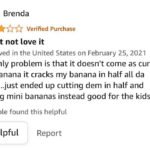 Advertisements
17

But… You're a Horse Romance Novel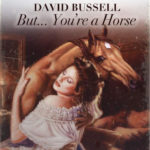 Advertisements
Do you like to read? Then maybe this is not the book for you. For making a joke, however, it seems to be a must!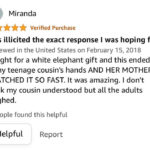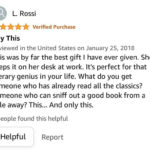 We can actually not believe that some people seriously buy this book, believing it could be a good read…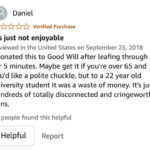 Advertisements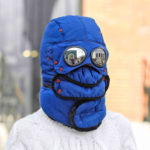 Advertisements
Going on a ski trip or to any Nordic destination and don't want to catch a cold? With this Winter Trapper Hat, you'll be covered—literally!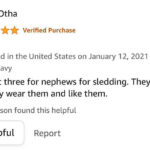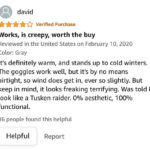 One satisfied customer, Linda P, even wrote in her comment, "I used to wear a hat, some ski goggles and a face mask (as seen in my pic) on those really cold days and this hat is just perfect and I no longer need three separate pieces. also I received several compliments on it and people just love it. I mean when you look at it the thing is hysterical!"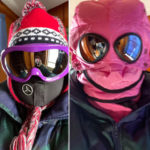 Advertisements
15

Horizontal Reading Glasses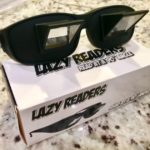 Advertisements
Are you tired of neck pain, or do you just like to lie around as much as possible? Whether you want to read or watch your phone or TV, we've got you covered. These Horizontal Reading Glasses allow you to see ahead at a 90° angle!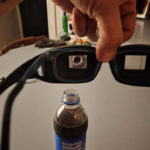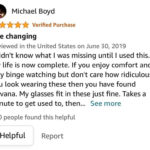 These glasses could literally change your life! People love them!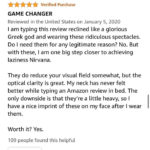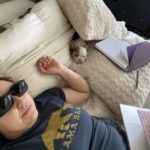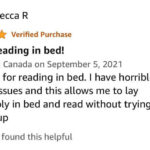 Advertisements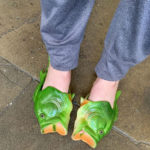 Advertisements
Any fishing enthusiast should definitely have this pair of sandals in their wardrobe. Available in 7 colors and rated 4.5 out of 5 stars by 6,730 satisfied buyers, this is definitely a must-have.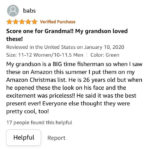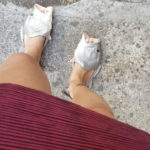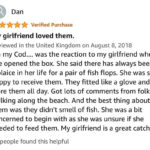 Just a gag? Maybe at first, but it's obvious that you'll really like them before long!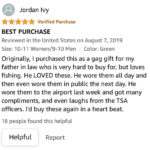 Advertisements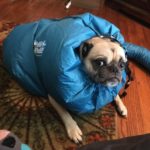 Advertisements
Your dog loves to play in the water, but wiping him up afterwards is a real chore? Don't worry, Amazon has just what you need!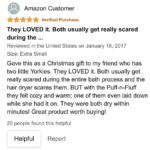 It is easy to imagine a dog lounging around, nice and warm, being dried off during a nap. We are jealous!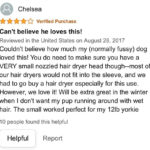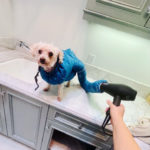 Advertisements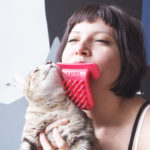 Advertisements
Were you always jealous of cats that could give each other love by licking each other? Well, good news, now you can participate too! Or you can potentially creep the cats or their owners…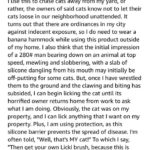 And it's not guaranteed that your cat will appreciate this new form of cuddling…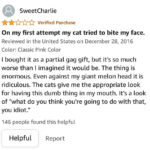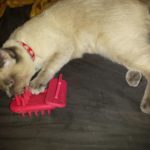 …but maybe your wife will!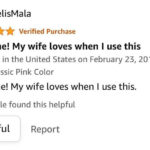 Advertisements
11

People Of Walmart.com Adult Coloring Book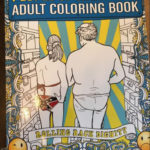 Advertisements
Do you like the eclectic fauna found at Walmart on a daily basis? Now you have the opportunity to enjoy it even more, and style it the way you want!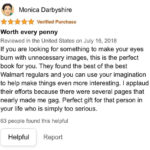 For only $8.62, you'll get hours of fun and relaxation where you can let your creativity flow.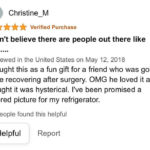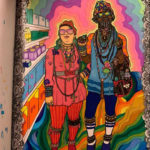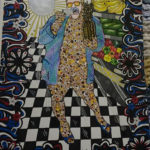 Advertisements
10

Moto Men's Head Shaving Razor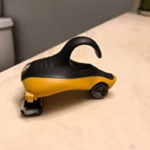 Advertisements
Do you have a male motorcycle enthusiast in your entourage? If he's the type to shave his hair, this Men's Head Shaving Razor, offered in 8 different colors, will certainly make him happy!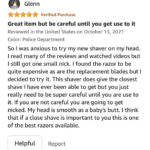 Practical, compact, pretty and efficient, this shaver has an average of 4.5 stars for 1,070 ratings! At only $12.99, we think it's a great buy! But be careful while you get the hang of this razor.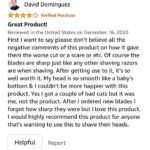 Also, know that you don't have to be a man or shave your head to use this wonderful razor!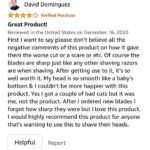 Advertisements
9

Stained Underwear Wallet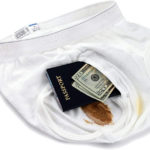 Advertisements
Are you an anxious traveler who is constantly afraid of having your passport or money stolen? With the Stained Underwear Wallet, you should be safe!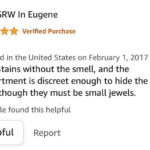 However, you should know that the space available to hide your belongings is not huge. You may want to purchase several Stained Underwear Wallets.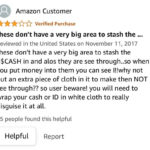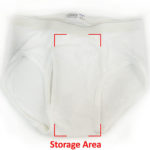 Advertisements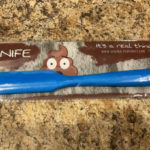 Advertisements
No more clogged toilets with big poops! Thanks to the Poop Knife, there is now a hygienic way to solve this unpleasant problem.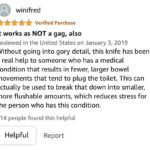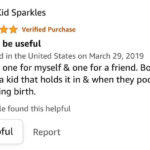 What's a measly $19.95 to save you from a potential water overflow in your bathroom, and the laborious task of unclogging your toilet with a trap? Plus, it's easy to carry, so no more worrying about clogging your guests' toilets when you're visiting!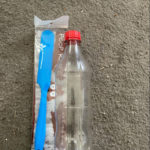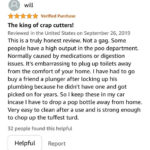 Advertisements
7

Electronics Shower Curtain Holder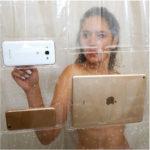 Advertisements
These days, putting down our electronics is increasingly difficult, even when it's time to take a shower! Fortunately, the BUNKERWALL company comes to the rescue!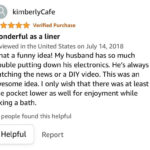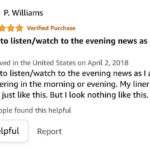 For the low price of $22.96, bring your phone and/or tablet with you into the shower for some extra entertainment while soaping up. You can even use it for other purposes, if you're not a technology junkie!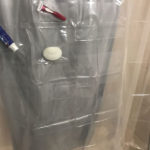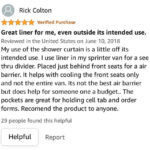 Advertisements
6

Modern Style Teeth Pots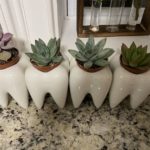 Advertisements
You like to stand out from the crowd while remaining modern and tasteful? Then these Modern Style Teeth Pots are just what you need. If you are a dentist, it's even better!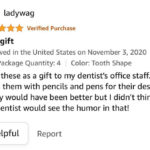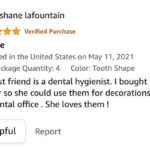 Not only will they add style to your rooms, but your guests will never have seen flower pots with so much bite! At $14.99, they're a must-have.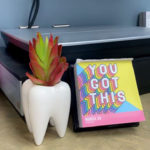 Advertisements
5

Taco Sleeping Bag Blanket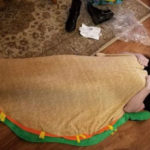 Advertisements
Know someone who is always cold AND loves tacos? Then there's nothing like a Taco Sleeping Bag Blanket to make them happy!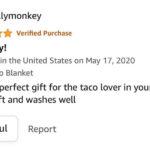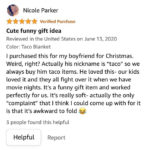 As advertised, "The weight and fabric provides enough warmth in the winter, yet is breathable in the summer, for a perfect year-round necessity," and 516 satisfied buyers who gave an average rating of 4.5 stars are here to corroborate!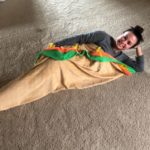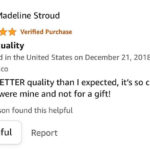 Advertisements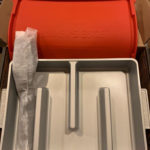 Advertisements
Who doesn't love cake edges? Tasty, crispy, they are definitely the best part of a pan cake! Unfortunately, such a pan has only 4 sides, reducing the best pieces to a number that is far too small. But we welcome you to cake edge heaven with the Edge Brownie Pan!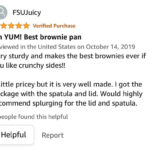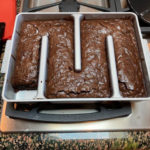 Literally ALL of your cake pieces will be edge pieces. What more could you ask for? As a cake edge lover, we consider this a $50.95 extremely well spent, especially since you can use it for something other than brownies, like lasagna or potato gratins!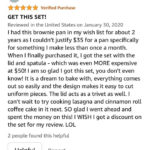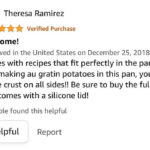 Advertisements
3

Shakespearean-insult adhesive bandages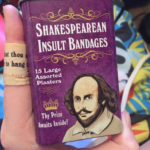 Advertisements
A lover of classical literature, but a rascal at heart? You'll love these Shakespearean Insult Bandages that will make your every wound delectable.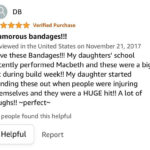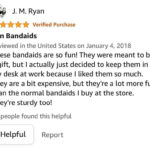 For only $8.14, you'll be able to send subtle messages to those around you in a sophisticated way, thanks to the immense talent of the English playwright Shakespeare.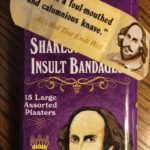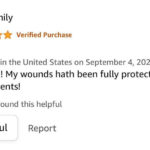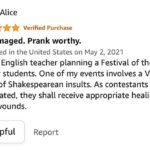 Advertisements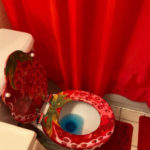 Advertisements
Who has never dreamed of sitting on a wooden strawberry to relieve their bladder or bowels? This toilet seat in the shape of a strawberry will take you right back to the wonderful world of Strawberry Shortcake.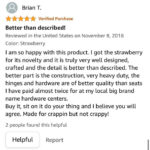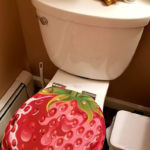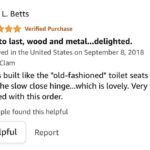 And if strawberries aren't your thing, you can always decide to relieve yourself with a beer, beach, water or Grand Canyon throne. There really are toilet seats for everyone!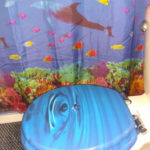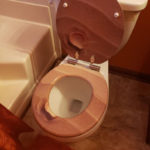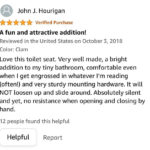 Advertisements
1

Deluxe Bacon Bath & Grooming Kit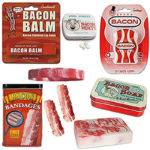 Advertisements
This is the perfect gift for any bacon lover, because, you know, you can never have too much bacon!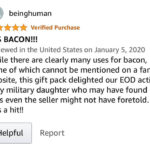 Here is a 39.99$ absolutely well invested to offer bacon themed balm, mints, dental floss, silicone wristband, bandages and soap!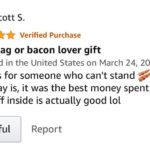 Advertisements