Step up your beauty game with these anti-aging secrets from our favorite celebs over 40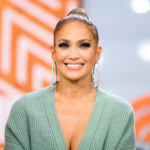 Despite being in their early forties, and sometimes even older, our favorite stars look as good as they do in their twenties. Discover their secrets!
1

Charlize Theron never leaves the house without an eyelash curler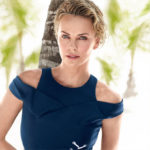 Advertisements
Charlize Theron is an ageless beauty who doesn't look like all of her 44 years. The South African actress has a flawless glow that lights up every role she takes on. She revealed her secret beauty weapon to Harpers Bazaar and it's a common accessory.
"When it comes to makeup, I'm more of a brow-and-lash girl," Theron said. "I didn't even know about eyelash curlers until 15 years ago. Now I never leave the house without one. Just curling your lashes is like a face-lift!" Her favorite lash curler is made by Shu Uemura, which can be found at almost any drug store.
Advertisements
2

Reese Witherspoon makes self-care a priority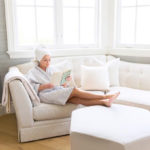 Advertisements
Reese Witherspoon made her film debut at just 14 years old when she was cast in the film Man in the Moon. The 43-year-old actress has been dazzling Hollywood with her natural beauty ever since. We can't help but wonder what she knows that the rest of us don't when it comes to staying young.
She gave her Instagram followers a peek into her self-care routine and posted a pic of her lounging on a couch in a fluffy robe. "Self-care is… locking yourself in a room, hiding from the kids, and re-reading your favorite book for the 372398731th time," she captioned the photo.
Advertisements
3

Nicole Kidman is vigilant about wearing sunscreen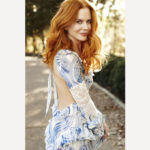 Advertisements
Nicole Kidman is living proof that mature ladies can actually have flawless skin. At the age of 52, the Big Little Lies actress appears to defy nature as she becomes more and more beautiful with each passing year.
She revealed to Harper's Bazaar the one product that she will never go without when it comes to her beauty regime. "As a fair-skinned girl, I've worn sun cream since I was a kid," Kidman said. "I wear Neutrogena Ultra Sheer Dry-Touch Sun-screen Broad Spectrum SPF100+ on my face every day." We love that she uses such an affordable brand of sunscreen.
Advertisements
4

Salma Hayek drinks bone broth to avoid Botox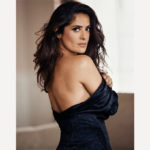 Advertisements
No one can make 53 years old look better than Salma Hayek. The Mexican-Latina beauty has an undeniable radiance. She even has her own premium skincare and product line, Nuance Salma Hayek, which utilizes natural ingredients.
Hayek revealed to People magazine that she has an unconventional way to avoid using Botox and fillers. She drinks a bone broth mixture to keep her skin looking young and wrinkle-free. "It's full of gelatin and fat and has bone marrow and I think it is very good to keep yourself young," she says. "If you do the right fat, I think that is the key."
Advertisements
5

Halle Berry believes exercise is the secret to healthy skin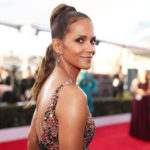 Advertisements
Halle Berry is another Hollywood lady that never seems to age. The Oscar-winning actress has figured out a winning combination that keeps her skin looking fresh. She shared her number one secret on PHIT TALKS, a regular health segment that she posts on her Instagram account.
Berry revealed that daily exercise gets her heart pumping and keeps her skin looking rosy. "Cardio. Cardio Cardio. Getting the blood running through your body is so good for your complexion," she added. "Sweat, and the cheeks get naturally flushed." We love that her beauty routine includes something as accessible as daily exercise.
Advertisements
6

Drew Barrymore uses eye patches to reduce puffiness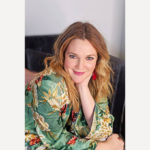 Advertisements
At 44 years old, Drew Barrymore knows a thing or two about maintaining a youthful glow. The actress and entrepreneur is the founder of the cruelty-free brand, Flower Beauty. She has a weekly series on Instagram, #beautyjunkieweek that features her favorite products in her beauty arsenal.
"These patches from Talika are everything. They take puffiness away lickety-split! Well, actually, in like 20 to 30 minutes" she revealed. "But they are the most effective ones I have ever used. I use them if I ate too much Salty food the night before a filming day! So enjoy your savory food and throw these on!"
Advertisements
7

Laura Dern supercharges her skin with radiance oil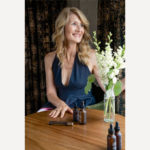 Advertisements
When it comes to looking radiant, Laura Dern has mastered the art of achieving dewy skin. The 53-year-old actress invited Vogue to take a peek into her daily beauty routine and revealed that her favorite" go-to" skin-care product is an insider secret that Hollywood makeup artists use on their clients.
"Guys, this is magic," she explained of Renew Pure Radiance Oil. "We were starting out our show, Big Little Lies, and my makeup artist used this on me, and it's literally become my foundation." Dern loved the serum so much that she decided to partner with True Botanicals.
Advertisements
8

Sandra Bullock loves micro-needling facials with a surprising ingredient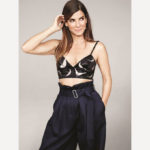 Advertisements
Sandra Bullock may be America's sweetheart but the 55-year-old actress has admitted to getting quite an unconventional facial. She revealed on The Ellen DeGeneres Show that she keeps her skin looking fresh with the Hollywood EGF facial treatment.
"It's this way in which one forces, through micro-needling—it's like a little roller with these…many of you know it," Bullock continued "It pushes through the skin and ruptures the collagen and you look like a burn victim for a day, but then it pushes—" Ellen interrupted her to reveal that the serum contains the foreskin of Korean babies. Um…no thanks.
Advertisements
9

Cameron Diaz believes in five pillars of well being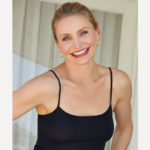 Advertisements
California girl, Cameron Diaz stepped out of the spotlight to raise a family with her husband, Benji Madden. Yet, the 47-year-old actress wrote a book that takes a look into the science of aging. The Longevity Book revealed her insights on how to age gracefully, revealing that she prefers to take a holistic approach.
"There's a basic way of doing it and it's called living," Diaz wrote. "It's how well you live…how well you take care of yourself. There are five pillars of well-being. It's good nutrition, good movement of the body, good night's sleep, stress release and meaningful, connected, loving relationships."
Advertisements
10

Gwyneth Paltrow is all about body scrubs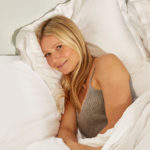 Advertisements
Gwyneth Paltrow is a beauty guru who covers all things health and wellness on her lifestyle blog, Goop. The 47-year-old actress has become well-known for her out-of-the-box techniques to staying young. Yet, she has one tried-and-true habit she swears by.
"I'm all about scrubs, scrubs, scrubs," she told The Gloss." I have a whole variety of them and I use them all. I like the Organic Pharmacy's Cleopatra's Body Scrub, and Shiva Rose's Sea Siren Body Scrub. I shower after the gym and scrub, and then at night I always take a hot bath at the end of the day."
Advertisements
11

Sofia Vergara doesn't skimp when it comes to moisturizer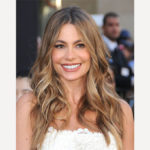 Advertisements
Columbian-born Sofia Vergara is one of the most glamorous actresses in Hollywood. So, how does the Modern Family star keep her skin looking so supple at the age of 47? Her beauty tip is to splurge on the products that count.
"I've used Crème de la Mer since before I was supposed to; I believe in prevention," Vergara told Redbook. "Because once your skin is sagging, it's sagging." This anti-aging creme is quite pricey with a price tag of up to $375 a jar. If it can make us look as beautiful as she is, we think it must be worth every penny.
Advertisements
12

Kelly Ripa isn't afraid of injections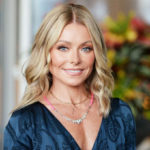 Advertisements
Live with Kelly and Michael co-host, Kelly Ripa has to keep her skin camera ready. The 49-year-old star claims to not have undergone plastic surgery at this point in her life but she's not afraid to admit her secret to smooth skin. She's one celeb who proudly gets Botox injections.
"Every seven months or so my eyelid skin rests on my eyelashes," Ripa told the Daily Mail. "It makes my eyes look a little more open on TV, which is where I happen to work right now." We love how forthcoming she is about getting Botox. Her honesty is refreshing.
Advertisements
13

Gwen Stefani knows the importance of removing makeup before bed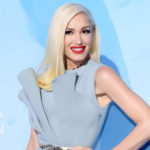 Advertisements
Former No Doubt singer, Gwen Stefani is the face of Revlon. Despite the fact that the 50-year-old loves wearing makeup, she revealed to Elle magazine that her top beauty tip is to remove all makeup at the end of the day.
"The one thing that I have really changed is trying to get all the makeup off," she said, adding that it was hard to accomplish on a tour bus when she was younger. "But the key is to keep it clean at night. Let your face breathe (because I really don't let it breathe at any other time)."
Advertisements
14

Gabrielle Union prioritizes sleep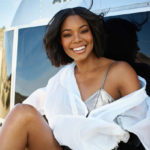 Advertisements
Another leading lady in Hollywood that doesn't seem to age is Gabrielle Union. We can't help but marvel at her silky complexion. She revealed during an interview with Women's Health that her anti-aging secrets include making sure to get enough sleep and learning how to say "no" to the demands of others.
"We run ourselves ragged saying yes to every freaking thing, whether it's to our family, spouses, or careers," Union added. "I sleep eight hours a day and don't let myself stress out. A lot of people call it selfish, but I don't have any wrinkles." You go, girl!
Advertisements
15

Eva Mendes loves homemade beauty recipes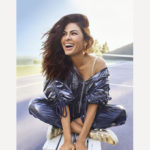 Advertisements
Eva Mendes wears many hats. She's an actress, businesswoman, and mom. The 45-year-old Latina lady likes to keep things simple when it comes to her beauty routine. She revealed to Glamour that she smears coconut oil on her face as a moisturizer.
That's not the only household item Mendes uses to brighten up her skin. She also admitted to making some pretty quirky concoctions from the kitchen. "When in a pinch, I make my own exfoliator by adding sea salt in plain yogurt. It really works! I also use baking soda to polish my teeth; it feels great," she said.
Advertisements
16

Helen Mirren swears that microblading makes a difference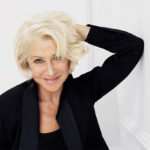 Advertisements
The most mature woman on this list is Helen Mirren. At 74 years old, the actress has plenty of life experience to back up her helpful beauty hints. Yet, she admitted to Woman & Home that she underwent a very modern procedure-getting her eyebrows tattooed.
"I was fed up of my brows barely being there, and when one of my girlfriends got it done, I thought they looked great," she said."They're very lightly and delicately done, but it means when I get up in the morning and I have no make-up on, at least I have eyebrows! It's made a huge difference."
Advertisements
17

Oprah Winfrey loves a good makeup brush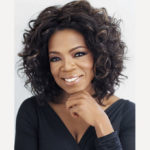 Advertisements
Oprah Winfrey is another celeb over 40 that always seems to look so polished. Of course, the 66-year-old mogul has an entire glam squad to keep her looking young but even she knows the importance of having the right beauty tools for the job. We took a look at her favorite things.
According to Pure Wow, Winfrey chose a budget-friendly makeup brush for her list. "These [Cailyn O!] high-quality makeup brushes are a pleasure to use," she wrote in her favorite things round up. "They feel good in your hands and are just what you need to blend, blend, blend."
Advertisements
18

Cindy Crawford starts her day with a vitamin-packed smoothie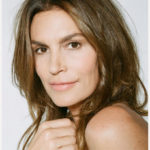 Advertisements
Cindy Crawford has the perfect recipe for keeping her body healthy and her skin happy. The 54-year-old supermodel has been in the business for years and manages to look stunning as she ages. Crawford believes that outer beauty starts from the inside so she has a smoothie every morning.
She revealed to Vogue Paris, "Before I start my day, I always have a home-made smoothie with spinach, almond milk, half a banana, protein powder, raw cacao, and fresh mint." That sounds like a winning formula. If it can make us look like Cindy Crawford, we'd drink a smoothie every day, too.
Advertisements
19

Jennifer Aniston skips washes and uses dry shampoo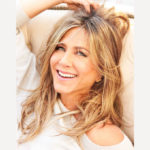 Advertisements
Who doesn't love Jennifer Aniston's amazing hair? After all, the 51-year-old actress did have a haircut named after her character on Friends. "The Rachel" was a huge hit with hairdressers in the 90s. These days, Aniston's locks are long and luscious. You'd be surprised to learn that she skips washing her hair sometimes.
She opened up to Glamour about her love of Living Proof's Night Cap and dry shampoo. "I can last a good three or four days without washing my hair, and all of this stuff just kind of keeps it fresh and alive and smelling great," Aniston said.
Advertisements
20

Jennifer Lopez drinks a ton of water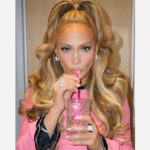 Advertisements
At 50 years old, Jennifer Lopez has proven time and time again that age is just a number. Her risqué performance at the half-time show during Superbowl LV had everybody talking. So, what's her secret to aging so gracefully?
The answer may be simpler than you think. Lopez revealed her number one anti-aging tip to Dr. Oz. "I don't drink, or smoke, or have caffeine. That really wrecks your skin as you get older." She went on to say that she drinks a ton of water. "I don't count [how many glasses] I drink, but I drink it all day," she said.
Advertisements