Child Actors Who Left Hollywood And Work Normal Jobs
Hollywood can be a fickle town, so these former child actors gave up fame to work everyday jobs. From authors to veterinarians, they've stepped out of the spotlight and into ordinary lives. Find out what these celebs from the past have been up to.
1

Jeff Cohen Played Chunk In The Goonies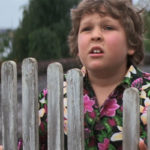 Advertisements
Fans of the 1985 film The Goonies will remember Jeff Cohen as the cute kid who played Chunk. Steven Spielberg directed this classic movie about a group of kids who find a pirate's treasure map and set off on an adventure, hoping to save their homes from being torn down to make room for new development.
Chunk became one of the most beloved characters from the film, so shockingly, Cohen's career never took off after he starred in The Goonies. He gave up acting because Hollywood refused to cast him once he hit puberty.
Advertisements
2

Hollywood Forced Him Out Of The Spotlight So He Became A Lawyer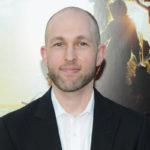 Advertisements
These days, Jeff Cohen works as an entertainment lawyer at his firm, Cohen Gardner LLC. He's hardly recognizable as he lost weight, which became a problem for his acting career after he could no longer audition for the role of the chubby kid.
He told The Daily News, "When I hit puberty, it was a career-ender for me. I was transforming from Chunk to hunk and I couldn't get roles anymore," Cohen added. "It was terrible. My first love was acting, but puberty had other ideas. It was a forced retirement. I didn't give up acting. Acting gave me up."
Advertisements
3

Amanda Bynes Was A Hollywood Darling In The 90s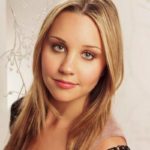 Advertisements
There was a time when Amanda Bynes was in high demand. She found her place in Hollywood in the Nickelodeon series All That and later starred in the spinoff The Amanda Show. Her career took off when she started taking on movie roles. With box office hits like What a Girl Wants and She's The Man, it seemed like Bynes was unstoppable.
That is until she went through a very public meltdown and was blacklisted from Hollywood. After a series of disturbing tweets and erratic behavior, the actress took some time off to get her act together.
Advertisements
4

She Quit Acting To Go Into Fashion Design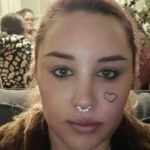 Advertisements
The once fresh-faced Bynes went on a downward spiral after having a series of run-ins with the law and changing her looks drastically. She continued her Twitter rants and even announced that she was retiring on Twitter. "I don't love acting anymore so I stopped doing it," she wrote.
Bynes entered a mental health facility and was diagnosed with bipolar disorder. After overcoming drug addiction, she graduated from California's Fashion Institute of Design and Merchandising in June 2019. The former actress took to Instagram to thank her fans and announce that she'll be launching a clothing line in the future. She also recently announced she is pregnant with her first child.
Advertisements
5

Danny Lloyd Was The Little Boy In The Shining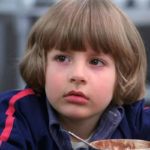 Advertisements
Stanley Kubrick's 1980 film, The Shining, became an instant horror classic. Danny Lloyd was five years old when he played Danny Torrance. His performance was so riveting, it seemed like he had a bright future ahead of him.
Yet, he gave it all up after starring in one film. According to The Hollywood Reporter, Lloyd revealed, "As I got a little bit older, it got kind of boring," he said. "Then I had to tell my parents that I was ready to quit. Which they were fine with. They were never stage parents. They made sure I had a normal upbringing."
Advertisements
6

Now He's A Biology Professor At A Community College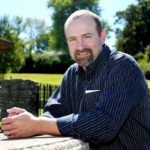 Advertisements
These days Danny Lloyd goes by "Dan" and is a married dad of four. He also works as a biology professor at a community college in Kentucky. So how do his students react when they find out he was the kid in The Shining?
"I try to keep it on the down-low," he explained to The Hollywood Reporter, saying that he doesn't focus on it to keep control in the classroom. "You get students of all different ages. The younger ones are not aware, and that's how it should be. But every now and then, a student will say something."
Advertisements
7

Lisa Jakub Played The Older Sister In Mrs. Doubtfire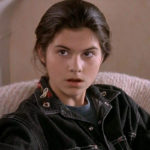 Advertisements
Who could forget the broody teenager Lydia Hillard in the film Mrs. Doubtfire? Lisa Jakub was a fixture in movies in the early 90s, starring in films like Independence Day. Yet, according to Yahoo, she retired from acting at the age of 22 to follow her boyfriend, who she later married.
She revealed in a blog post that she quit acting because she was no longer enjoying it. "So, I decided I should leave, before I became one of those alcoholic/eating disorder ravaged/drug-addicted train wrecks of a former child actor," Jakub wrote. "I had no desire to be a cautionary tale."
Advertisements
8

She's Currently Writing A Memoir About Her Life As A Child Star
Advertisements
The Huffington Post stumbled upon Lisa Jakub's blog, which explained her departure from acting and how "it just wasn't fun" for her in the end. The former-actress responded to the article questioning her whereabouts on her Facebook page and handled it with a bit of humor.
"I thought I'd update you that I am currently in my kitchen, putting away groceries," she wrote. "Check back in about 20 minutes when I'm likely to 'reveal' that I'm in the upstairs hallway, organizing laundry." She then went on to say that she was spending her time writing a book about her experiences in Hollywood.
Advertisements
9

Peter Ostrum Found The Golden Ticket In The Original

Willy Wonka and the Chocolate Factory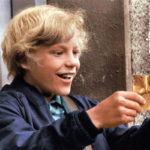 Advertisements
Charlie Bucket was the little boy who found the golden ticket in the 1971 version of Willy Wonka and the Chocolate Factory. Peter Ostrum was only 13 years old when he took on the lead role in the film, but he never starred in another movie, saying that he had other aspirations.
"I enjoyed ­doing it but I couldn't ­really see myself doing it for the rest of my life," he told The Daily Mirror. "How many kids carry a successful child acting career into an adult acting career? The Jodie Fosters and Ron Howards you can count on one hand."
Advertisements
10

He Now Works As A Veterinarian
Advertisements
Peter Ostrum currently works as a vet for dairy farmers in upstate New York. He leads a quiet life with his family and loves working with animals. He was inspired when a vet tended to his family horses and decided to go into that field rather than focusing on his acting career.
"Everybody thinks that acting is such a glamorous profession, but it's a difficult profession," Ostrum said during a speech at the American Veterinarian Medical Association in 2000. "I can remember the veterinarian coming out and taking care of the horses, and it made a huge impression on me.'"
Advertisements
11

Charlie Korsmo Played Jack In

Hook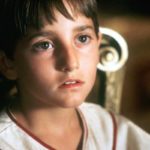 Advertisements
One of the most popular child actors of the 1980s was Charlie Korsmo. He starred alongside Robin Williams in Hook. You might also recognize him as the kid in Bill Murray's What About Bob or from when he was in Dick Tracy.
Despite being in so many successful films, Korsmo decided to leave acting behind. He told People magazine, "After Hook, that was my last movie as a kid, we really had a sort of choice to make," he recalled. "But I hadn't been in school for a few years. I suddenly found I didn't really have friends my own age anymore."
Advertisements
12

He Now Teaches Law At Case Western Reserve University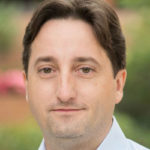 Advertisements
Charles Korsmo turned his attention from acting to getting an education. He graduated from M.I.T. with a bachelor's degree in physics and studied law at Yale. He then worked in public policy in Washington D.C. and is currently a law professor at Case Western Reserve University in Cleveland.
Korsmo is a happily married man and the father of young children. Although, he admitted to People magazine that he sometimes misses acting. "To be perfectly honest, I would've loved to have done one movie a year type of thing," he said. "But it just didn't work out."
Advertisements
13

Jonathan Taylor Thomas Starred In

Home Improvement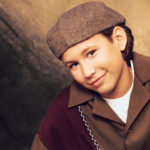 Advertisements
Fans of Tim Allen's show Home Improvement may remember Jonathan Taylor Thomas as the cute son Randy Taylor on the series from 1991 to 1998. Taylor decided to stop acting at the height of his career and has no regrets for leaving.
He told People magazine,  "I never took the fame too seriously. It was a great period in my life, but it doesn't define me. When I think back on the time, I look at it with a wink. I focus on the good moments I had, not that I was on a lot of magazine covers," he said.
Advertisements
14

He Went To college And Is Working As A Scriptwriter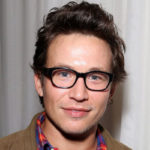 Advertisements
The former actor wasted no time when he left Hollywood and went on to study philosophy and history at Harvard University. He completed his degree from Columbia University in 2010. "I'd been going nonstop since I was 8 years old," he told People magazine. "I wanted to go to school, to travel and have a bit of a break."
These days he works behind-the-scenes as a scriptwriter and director. He may have stepped out of the spotlight, but he's still in the industry. Every now and then, he's made guest appearances on various television shows as well.
Advertisements
15

Mara Wilson Won Our Hearts In

The 90s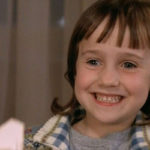 Advertisements
Mara Wilson was the "go-to" adorable little girl in Hollywood in the 1990s. She starred alongside Robin Williams in Mrs. Doubtfire and lit up the screen in Matilda. Despite being in such beloved films, Wilson quit working on the big screen after feeling disenchanted with the industry. 
"The celebrity aspect is nothing short of ridiculous, and auditioning is brutal and dehumanizing," she wrote in a blog post. "Every time I see a pretty young girl on the subway reading sides for an audition, my only thought is, 'Man, am I glad I'm not doing that anymore.' I never feel nostalgia, just relief."
Advertisements
16

Until She Gave Up Acting To Become An Author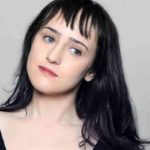 Advertisements
These days, Wilson is an author and theatre actress. She drew from her negative experiences in Hollywood to write the book Where Am I Now?: True Stories of Girlhood and Accidental Fame. She also wrote and performed a one-woman show while she was a student at NYU.
During an interview with NYULocal, Wilson made it clear that there's more to her than the cute characters she portrayed. "I'd rather be known for my accomplishments and for things that I really do take pride in, rather than known for this doll-like image I had when I was a child," she said. 
Advertisements
17

Dylan Sprouse Was In

The Suite Life of Zack & Cody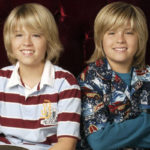 Advertisements
Dylan and his twin, Cole Sprouse, co-starred in the Disney series The Suite Life of Zack & Cody. The duo began acting when they were just 8 months old in a diaper commercial. They went on to share roles in Grace Under Fire and in Adam Sandler movie's Big Daddy.
They both went to school at NYU and once they graduated, Cole took on the role of Jughead in Riverdale but Dylan took his time before easing back into acting. He decided to focus his time on opening a brewery in Williamsburg, Brooklyn and still works there, brewing beer to this day.
Advertisements
18

Now He Owns The All-Wise Meadery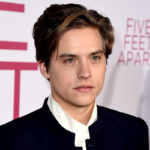 Advertisements
Dylan Sprouse took a step back from acting to focus on something he had a passion for. The former Disney actor tried his hand at brewing beer and opened the All-Wise Meadery in the ever-trendy Williamsburg, Brooklyn. 
Vulture magazine caught up with Sprouse and asked him how he felt about his time on The Disney Channel.  "I'm not one of those people that looks back at that experience and says, Oh, I want to rebel. I don't care that much. It's only stood to benefit me most of my life. I'm opening up my brewery because of it," he said. 
Advertisements
19

Jack Gleeson Starred As King Joffrey In

Game Of Thrones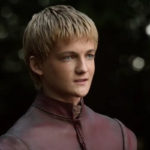 Advertisements
Fans of HBO's series Game of Thrones will recognize Jack Gleeson as King Joffrey. When his character was killed off the show, he quit acting and completed university studies in theology and philosophy at Trinity College in Hartford, Connecticut.
The Harold Sun reported that Gleeson quit acting in television and movies, preferring to work on the stage instead. "My whole life, I wanted to be a big famous successful actor. I suppose something just changed. I still love acting, and I see myself acting in the future, but that kind of spark is not there anymore, and I don't know why," he admitted.
Advertisements
20

He Currently Works At A Small Theatre Company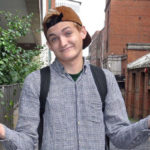 Advertisements
Gleeson hasn't given up acting altogether and prefers to take on smaller roles in the theatre. "I'm in a small theatre company. We produce, write, and perform our own work. I prefer that kind of thing, collaborating with friends, than acting in a blockbuster," he told Confidential. 
Although, he's not ruling out returning to Hollywood at some point in the future. "I could change my mind in a year, or a day. I'm 23. I'm quite open to change," he said. His fans would more than likely love to see him on the big screen. Keeping our fingers crossed!
Advertisements