The Shortest And Tallest Celebs Of Hollywood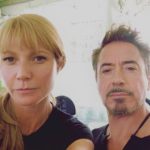 Advertisements
Robert Downey Jr. is known for being Iron Man. What do you picture when you think of Iron Man? A tall, buff guy? Well, it turns out Robert Downey Jr. doesn't exactly portray the "tall" trait that is seen on screen. Downey is only 5'7" (and 3/4 if we're being exact), which isn't exactly "short," but he tends to play next to taller actors that make him look shorter. For instance, in the film Avengers: Endgame, Downey played alongside Gwyneth Paltrow (Pepper Pots), who is 5'9″, two inches taller than him.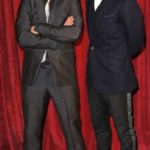 To make up for his short stature, Downey tends to wear platform shoes to give him that extra height. He first began wearing these shoes when Guy Ritchie recommended them to him while filming Sherlock Holmes. Apparently, he had a hard time getting used to them and would stumble around set between takes. Now, he tends to wear them quite often when filming. You would never even know!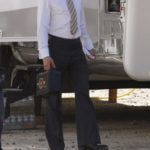 Advertisements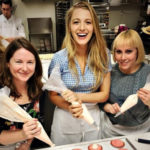 Advertisements
It's hard to picture the Gossip Girl princess as someone who is short, but we don't exactly see Blake Lively as a giant, either. In reality, Lively is 5'10", but she typically is cast with actors who are taller than her or the same height. Although her co-star in Gossip Girl, Penn Badgley, is only one inch shorter than her, you hardly notice it in the series. When the two would take photos together, you can see Lively bending her knees a little so that she doesn't look taller than him.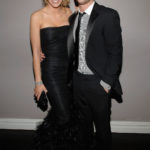 In the 2018 film, A Simple Favor, you can notice the height of Lively when compared to her co-star Anna Kendrick. Kendrick is only 5'2″, which gives them 8 inches of height difference. Her on-screen husband for the film was Henry Golding (6'1″), who was perfectly cast to still allow for Lively to be shorter than him.
Advertisements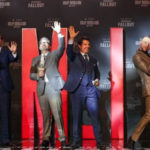 Advertisements
The fluctuating height of Tom Cruise has been a topic of discussion for many years. In many of his films, his character projects power and authority, so it would only make sense for the actor to have a height that matches those traits.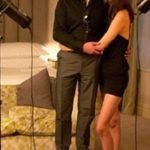 Besides the fact that Cruise stands on boxes while he shoots with taller actors, it is also said that he sometimes wears shoe lifts. Although Cruise has never confirmed nor denied this rumor, the evidence is in the photos taken of the celebrity. In a photo with Cameron Diaz, who is 5'9″, you can tell that Cruise doesn't actually look two inches shorter, even though Diaz is still wearing heels. We can only assume that the rumor is true, even if there is no photo evidence.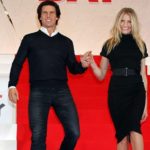 Advertisements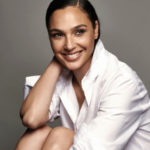 Advertisements
Gal Gadot is an Israeli actress and model. She was born on April 30, 1985 in Rosh HaAyin, Israel, and she now stands tall at a height of 5 feet 9 inches, which is around 1.75m. She also spent two years in military training to become a combat instructor.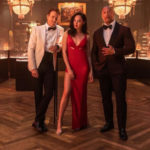 On May 4th, 2016, Gadot was announced as the lead role in Wonder Woman. Since then, she has shot for multiple magazines and become a huge inspiration for women across the world. She is also famous for being one of the highest-paid actresses in 2017. Gadot doesn't limit herself because of her height; instead, she embraces it and uses it to her advantage when auditioning for roles.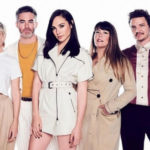 Advertisements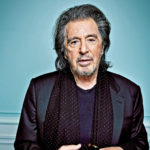 Advertisements
Al Pacino is one of the most well-known and critically acclaimed actors in all of Hollywood. However, many people don't realize that although he is a great actor, he is actually very short. Pacino was born in East Harlem, New York City. His first movie role was in 1971's The Panic in Needle Park. His next big role came four years later, playing the role of Michael Corleone in Francis Ford Coppola's The Godfather.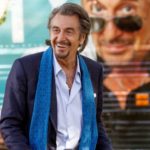 Al Pacino is only 5'5″. Many of his movies have him playing the role of a "tough guy," which some people might find difficult to play due to his height. He makes himself look taller in films by wearing lifts in his shoes. He also sometimes stands on boxes during filming if he is not in a scene with another short actor, or when the camera angles are shot to make him look taller.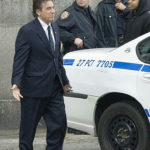 Advertisements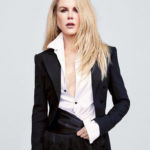 Advertisements
Nicole Kidman is one of the taller actresses in Hollywood, standing at 5 feet and 11 inches tall. Kidman stated that "[She has] this thing about liking to be small on-screen cause [she] hates being tall." Even though she likes to look shorter while filming scenes, she has also said that "[She] has no inhibitions about [her] height," and that she taught herself at a young age to be comfortable with it.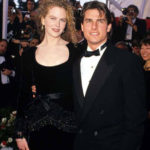 Kidman used to be married to Tom Cruise, who is only 5'7″. She once said that she likes it when she sees a woman out in public who is taller than her partner. She said it makes her like him even more. Kidman also stated that Cruise had no issue with her height while they were married, but once they split, she was excited that she could "finally wear heels again!" Kidman is now married to Keith Urban, who is 5'10". Even though there is only an inch in height difference, Urban has never been insecure about being shorter than Kidman.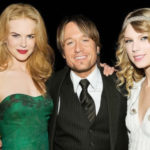 Advertisements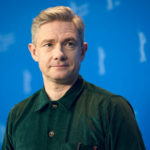 Advertisements
Martin Freeman is 5'6″, but does that stop him from being one of the biggest names in Hollywood? It gives the appearance that being short is not a hindrance to having a successful career in entertainment, at least when it comes to the British actor. Freeman has become known for his roles as Dr. Watson in Sherlock Holmes and Bilbo Baggins in The Hobbit.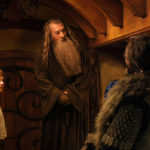 Freeman says, "I guess if you're short and you want to be an actor, it helps because there aren't so many other people around… There should be loads of 5'6″ actors out there and I don't see why we shouldn't find them." Freeman doesn't feel the need to make himself look taller. In fact, he is typically cast in roles where he appears shorter than he is. In The Hobbit, he plays a character who is required to appear short, so his actual height doesn't necessarily help him.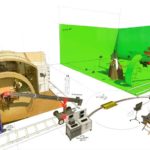 Advertisements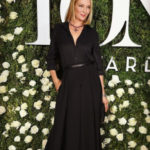 Advertisements
Thriller queen Uma Thurman is many things, but short is not one of them. Thurman is 5'11" and has starred in many leading roles that take advantage of her height. For example, she has played the role of an assassin, The Bride, in all three Kill Bill movies. Even though she is comfortable with her height now, it's still nice to see how she adds humor to being taller than most of her co-stars. Even in this photo of her with an actor on the set of Suspicion, you can see that she has no shame in who she is.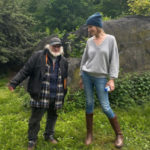 Before Thurman was able to see her height as a unique feature, she decided to start modeling. In the modeling world, height is an advantage. In the book Beauty Rehab, Thurman said that "Being in a cosmetic ad was a sign that I had stopped being insecure about who I was and what my looks mean." She had learned to accept the body she was given, height and all. When she transitioned into the acting world, she found herself being cast in roles that portrayed power and dominance; which the height certainly helped her.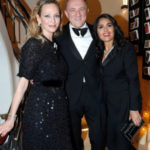 Advertisements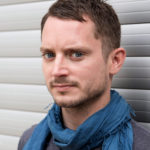 Advertisements
Elijah Wood is 5′6″ tall. He is one of the shortest actors working in Hollywood and has been since his youth. He has been in the films Forever Young, The Good Son, North, and many more. He has also had television roles on Roar and the comedy-drama Wilfred. In the film The Romantics, he plays alongside Katie Holmes, who is 5'9″. He makes himself look taller by wearing high-heeled shoes, or platforms.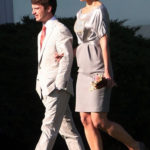 In the Lord Of The Rings Trilogy, Wood would be cast into the scene using a blue screen. This wasn't to make himself look taller, but to fit the image of what we know as a "hobbit." He has never seemed insecure about his height and he continues to act in movies today. He does not let his height stop him from doing what he loves best. When asked if he would like to be taller, Wood replied "No" quite firmly.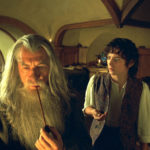 Peter Jackson, the director of The Lord of the Rings, used the forced perspective, regularly having Wood play further away from Ian McKellen (playing Gandalf), who is 5'10", to make him appear even smaller. The further away an actor is placed from the camera angle, the smaller he will appear!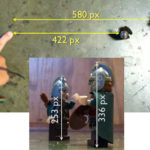 Advertisements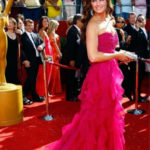 Advertisements
Being a celebrity can subject a person to criticism from people all over the world, especially if you are a woman. Brooke Shields has experienced firsthand what it's like to be judged over something that can't physically be changed, her height. Shields first became into the spotlight when she was cast in the film Pretty Baby. Since that role, she said that she had put herself on a strict diet and workout routine to maintain her figure, but all of that changed when she had children. She wanted her daughters to be able to grow up and feel secure with who they are, no matter what anybody else said.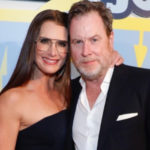 Luckily, Shields is married to Chris Henchy, who is 6'1″, giving her the freedom to be able to wear high heels when they go out, and not feel insecure if she was taller than him. Shields played a role as herself in the 2010 film The Other Guys. She stood alongside Mark Wahlberg, who is 5'8″, and Will Ferrell, who is three inches taller than her at 6'3″.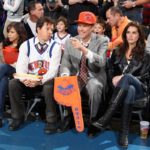 Advertisements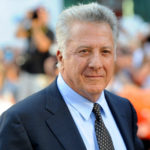 Advertisements
Dustin Hoffman is one of the most talented actors in history, but he's also shorter than average, even by Hollywood standards. He's only 5'6″! Dustin Hoffman isn't bothered about being short, though. In fact, in a 2008 interview, he said, "I don't like it when a girl has to wear high heels. But I don't mind wearing high heels if the situation calls for it…or elevator shoes, which I've worn before too." We can also see that there is not a big difference in height between Hoffman and his wife, Lisa.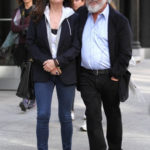 When Hoffman needs to make himself look taller for scenes, he will wear special insoles to lift his feet. Hoffman is known for putting a lot of thought into how he looks on screen, and often picks roles that make him look different from how people normally imagine him. When Hoffman was cast in The Graduate, he said he was surprised that they chose a "short, funny-looking Jewish guy" that he felt would otherwise be reserved for someone who was tall and handsome. In many of his films, he is shorter than most of his co-stars, and this is no exception in The Rider!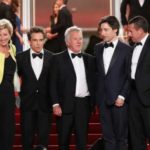 Advertisements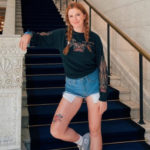 Advertisements
Ireland Ellesse "Izzy" Basinger-Baldwin is an American actress and model. At age 12, she was discovered by a talent agent while accompanying her brother on a casting call in New York City, and her first role was in the comedy film The Dog Problem. Baldwin is 6'1″ and uses her height to her advantage by modeling in the "tall" category.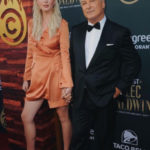 She has been described as a role model for tall women and even called an Amazonian Beauty. It's no secret that Baldwin's family is full of people who are tall. In fact, her dad is 6'4″ and her mom is 5'9″. She has a brother who towers over everyone at 6'5″. Baldwin has been quoted in the past to say that being tall doesn't limit what she can do. In fact, people usually see Baldwin's height as a positive thing because it gives her an edge in the modeling world.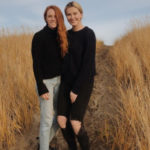 Advertisements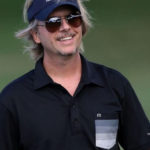 Advertisements
Spade's height of 5 feet and 7 inches is a source of amusement in his family. In an appearance on Chelsea Lately, his sister-in-law asked him about the time he once refused to get out of a swimming pool because he thought he would be taller if he were dry. Spade responded by claiming that his family has a picture of him in a high school graduation gown taken after they had built the picture up with a board underneath his shoes to make him appear taller.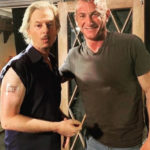 While shooting movies, Spade makes himself appear taller by wearing shoes with thick soles. His height also affects his choice of roles, so he avoids playing characters who are taller than him. There is a picture of Spade standing on a higher rock than his co-stars to appear taller in the film Grown Ups (2010). In an interview for The New York Times in 2007, Spade said that he did not consider himself short because "it's not like I play basketball."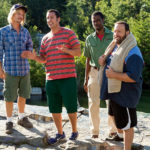 Advertisements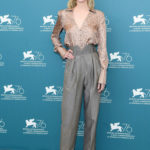 Advertisements
Elizabeth Debicki doesn't mind being tall because it makes her stand out from all the other people around. While she has two sisters who also stand at a height of over 6 feet, she is the tallest of them. Elizabeth Debicki understands how to look good when standing tall by wearing flattering clothes for her body type. Debicki has played roles in many films, including Jordan Baker in The Great Gatsby.
Debicki feels that her height is a positive trait, and it has never been something that she felt like she had to change about herself. She finds people's comments about her height rather amusing and doesn't mind taking photos with people who want to take one with her. If she has to, she will make herself look shorter in films by bending her knees or wearing flats. Although, it hasn't been known that her height was an issue.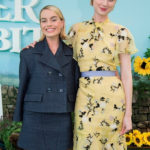 Advertisements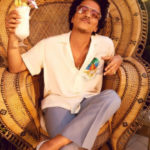 Advertisements
If you go to a Bruno Mars concert, be prepared to see one of the shortest singers in pop music history. At 5 feet 4 inches tall, he is shorter than some elementary school children, but don't let his size fool you. His voice sounds like it comes from someone over twice his height and many of today's biggest stars have stood next to him and come up short.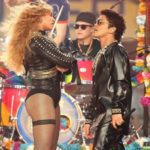 He didn't let his size stop him from achieving a goal, which was getting noticed for his talent. He has been in two high-profile shows on network television: the Grammy Awards and the VMAs. He sang for large audiences all around the world during his worldwide tour, starting in late 2012. He's also not letting his size stop him from dreaming big. He said in a recent interview that he would one day like to play a superhero in a movie. If anyone can do it, Mars can!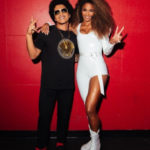 Advertisements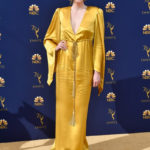 Advertisements
Gwendoline Christie is 6'3″ tall and feels that her height is an advantage in her line of work. During an interview at the Condé Nast Traveler offices, Christie said that due to her height, she's often found herself auditioning for imposing figures, such as a leader or a queen. In another interview, Christie says that she has been able to overcome the awkwardness of being tall by embracing it and playing up her height in auditions.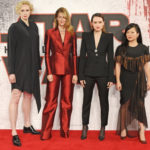 Christie has a role in Game Of Thrones as Brienne of Tarth. Brienne is described in the books as large and ugly, but Christie and the producers decided to make her more attractive and feminine. Her height has proven that she can still be a successful actress, no matter what. She doesn't feel insecure about her height because she is proud of who she is and it's taken a lot of time for her to get to that point.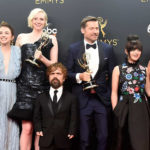 Advertisements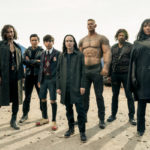 Advertisements
The actor and producer, who is best known for his role in Juno and The Umbrella Academy, is 5'1″ and is married to Emma Portner, who is 5'3″, just around two inches taller than Page. While shooting movies, Page makes himself look taller by wearing boots with lifts in them.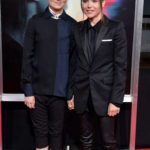 Page has proven that short men can be successful in the entertainment industry. While Page may not have an Oscar or Golden Globe under his belt yet, he is working towards it every day. When asked how he stays motivated, Page said that he just "keeps moving" and keeps his eyes on the prize. Although he is not criticized for his height, society tends to put short men down a lot. Page acknowledges this, but encourages other short guys to ignore it and make a name for themselves because "impressions are nothing more than ideas".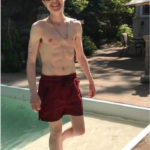 Advertisements
Advertisements
Dot-Marie Jones might be 6'3″ tall, but that doesn't stop her from being cast in roles as a regular. In fact, she's been working as an actress since the early 1980s. Her most famous roles were as a series regular on Ned and Stacey, then later on Glee, where she regularly shared the screen with Jane Lynch, who is 6 feet tall.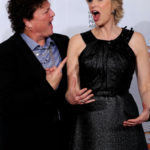 In addition to being an actress, Jones is also a professional wrestler and has been active since 1999 with the WWE. Due to her stature and previous career, she has never been hesitant to be cast in a role that portrays dominance. In Glee, she spent many seasons in the role of a coach, which was the perfect character for Jones to play. She got the chance to prove that acting isn't just about having a small and short figure. She wanted to help inspire young girls who were tomboys that they could be anything they wanted to be.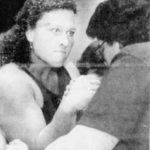 Advertisements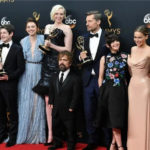 Advertisements
Peter Dinklage has appeared in three movies that have grossed more than $100 million at the box office as of 2012: The Chronicles of Narnia: Prince Caspian, X-Men: Days of Future Past, and Pixels. He has also appeared in some critically acclaimed movies, including Elf, Find Me Guilty, and The Station Agent. He is most famous for his role in the HBO fantasy drama series Game of Thrones, as Tyrion Lannister.
Although Dinklage is only 4'5″, he doesn't try to make himself look taller because he doesn't want to be an "out of proportion dwarf". He is aware that he can use his short stature in his favor when acting because it provides a unique quality that most actors don't have. He has joked that the only disadvantage of being short is that you can't reach stuff on high shelves or see in other people's cars. He is married to the actress and writer Erica Schmidt (5'6 since 2005, with whom he has two children.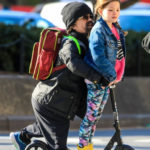 Advertisements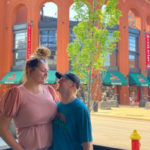 Advertisements
Lindsay Kay Hayward is not your average female. Hayward is also known as Isis the Amazon and is one of the biggest female wrestlers of all time, standing at 6 feet and 9 inches tall. Hayward did suffer a spinal injury causing her to lose a little bit of height, leaving her at 6'8″ currently. Although that still is significantly taller than the average female.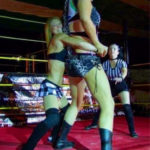 Hayward wanted to shift her career and try to tackle the world of acting. She found it difficult because there weren't many roles for women of her stature, so she took guest roles here and there. One of the roles that she played was Jade Bell on Grey's Anatomy. In the episode, she came into the hospital where the doctors found she had a tumor that caused her to grow abnormally large. She had thought that she was 6'6″ when in reality (of the episode) she was 7'2″.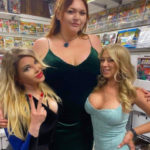 Advertisements