A-List Celebrities Who Got Their Start On Soap Operas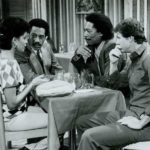 Advertisements
Morgan Freeman was on not one, not two, but THREE soap operas before becoming the iconic star we know him as today! In 1981, he played Detective Michaels on Texas, a soap opera that aired on NBC for just two seasons.
In the same year, Freeman played Cicero Murphy on ABC daytime drama Ryan's Hope. From 1982 to 1984, he played architect Dr. Roy Bingham on the NBC soap Another World.
FUN FACTS
Texas was a spin-off of another soap opera on which Freeman appeared. The show was based largely on the character Iris Carrington from Another World.
Texas was the first soap to debut at 60 minutes in length.
Unlike many other A-listers who started on soap operas, Freeman's acting career didn't begin until he was well into his twenties.
Morgan originally wanted to be a fighter pilot, but after a disappointing four-year stint in the Air Force, he turned his attention to acting instead.
Morgan Freeman's Breakout Role In A Movie: Fast Black in Street Smart (1987)
Advertisements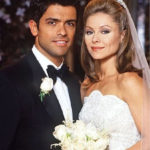 Advertisements
Kelly Ripa is probably best known as an American talk show host, but before that, she was an actress on the ABC daytime drama All My Children. Ripa played Hayley Vaughan, the rebellious, party animal teenage daughter of tycoon Adam Chandler. She spent twelve years (1990-2002) in this role and earned three Daytime Emmy nominations for it.
FUN FACTS
Ripa met future husband Mark Consuelos on the set of All My Children. They started off as an on-screen couple and eventually went on to start a real-life family of their own. The two got hitched in 1996 and have three children.
Ripa was just 20 years old when she landed the role of Hayley on All My Children.
In 2020, Ripa and Consuelos became the executive producers of Pine Valley, a new Primetime series named for the fictional town in which All My Children is set.
Kelly Ripa's Best Known For: Her position as co-host of the morning talk show "LIVE! with" (LIVE! with Regis and Kelly [2001-2011], LIVE! with Kelly [2011-2012, 2016-2017], LIVE! with Kelly and Michael [2012-2016], LIVE! with Kelly and Ryan [since 2017]).
Advertisements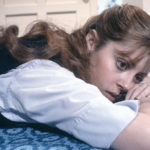 Advertisements
Academy Award-winning actress Susan Sarandon made her television debut on the short-lived ABC soap opera A World Apart. The show only ran for a little over a year (1970-1971), but Sarandon appeared on every single episode—325, to be exact. Not only that, but she played the main character on the show, who went by the name Patrice Kahlman.
Then, in 1972, Sarandon landed the role of the murderous drifter Sarah Fairbanks on Search for Tomorrow. According to an article published by Syracuse University, it was this role that launched Sarandon's acting career.
FUN FACTS
It was her time on soap operas that helped Sarandon learn how to work with cameras.
Sarandon portrayed fictitious soap star Cecilia Monroe on an episode of Friends in which Joey (Matt LeBlanc) reprised his role as Drake Ramoray on Days of Our Lives. In the episode titled "The One with Joey's New Brain," Joey gets Cecilia's brain in a brain transplant.
Despite getting her start on television, Sarandon doesn't care for it much. "We have a sticker on one of our station wagons that says, 'Kill your television sets,' so we're very picky in terms of how many hours we let the kids watch TV," she jokingly told TV Guide.
Susan Sarandon's Breakout Role In A Movie: Melissa Compton in Joe (1970)
Advertisements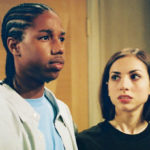 Advertisements
No one can argue that Michael B. Jordan is a big star. After all, he had memorable roles in films like Black Panther, Fantastic Four, and Creed. But long before he landed any of those parts, Jordan played a troubled teen by the name of Reggie Montgomery on ABC's All My Children. Jordan was on the show from 2003 to 2006.
FUN FACTS
Jordan was just 16 years old when he was landed the role of Reggie Montgomery.
Black Panther co-star Chadwick Boseman was originally hired to portray Reggie Montgomery but was fired after expressing concerns about racial stereotypes surrounding the character. Jordan took over the role just one week later. Ironically, Boseman was fired from the role after just one week.
The actor shared a few scenes with Amanda Seyfried while on All My Children. Ironically, when Seyfried starred on another soap opera (As the World Turns), her character went by the name Lucy Montgomery. No relation to Reggie!
Michael B. Jordan's Breakout Role In A Movie: Oscar Grant in Fruitvale Station (2013)
Advertisements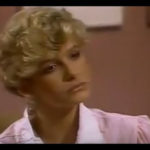 Advertisements
Kyra Sedgwick played Julia Shearer in just a handful of episodes on NBC's Another World. Her role lasted from 1982 to 1983.
FUN FACTS
Sedgwick made her TV debut at the age of 16.
Sedgwick says she became an actress because it gives her the ability to be compassionate and to walk in other people's shoes.
Sedgwick is married to another A-list star who got his start on a soap opera. Kevin Bacon had a brief stint on CBS daytime soaps Search for Tomorrow and Guiding Light. In 1979, he portrayed Tom Adamson on Search for Tomorrow before moving to Guiding Light in 1980, where he portrayed teenage alcoholic Tim "T.J." Werner. He remained in that role until 1981.
Actress Faith Ford succeeded Sedgwick in the role of Julia Shearer, which she would go on to play for several years. While this was her first major television role, her first-ever TV role was on the ABC soap One Life to Live.
Kyra Sedgwick's Best Known For: Her role of Deputy Chief Breanda Leigh Johnson on the TNT crime drama The Closer (2005-2012).
Advertisements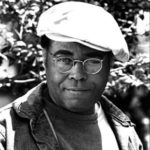 Advertisements
Before he was Darth Vader on Star Wars and Mufasa on The Lion King, James Earl Jones appeared on two CBS soap operas in the 1960s. He portrayed doctors on both—Dr. Jim Frazier on Guiding Light and Dr. Jerry Turner on As the World Turns.
FUN FACTS
Jones was one of the first African-American actors to have a regular role on a soap opera.
The role of Dr. Jim Frazier was portrayed by another A-lister prior to Jones. Actor Billy Dee Williams played the character first.
Dr. Jim Frazier's wife was portrayed by two different A-list actresses: Ruby Dee, followed by Cicely Tyson.
Despite being so well known for his one-of-a-kind voice, Jones stuttered as a child. He was so embarrassed by it that he refused to speak. He eventually used voice work to overcome stuttering.
Jones attended the University of Michigan with the intent to study medicine, but eventually switched over to drama as he continued working on his voice.
James Earl Jones's Beakout Role In A Movie: Jack Johnson in The Great White Hope (1970)
Advertisements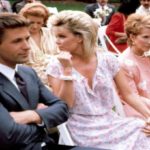 Advertisements
Before becoming the big movie star he is today, Alec Baldwin appeared on two soap operas, the daytime drama The Doctors and the nighttime soap opera Knots Landing. He portrayed Billy Aldrich on The Doctors from 1980 to 1982.
According to an article published by Entertainment Weekly author Dylan Kickham, Baldwin's character "marked a more dramatic turn for the show, as he would die the longer an older female character continued using a serum to make herself appear younger."
Meanwhile, Baldwin portrayed a manipulative preacher named Joshua Rush on the Primetime drama Knots Landing from 1984 to 1985. "When I play that kind of character, I want to give it everything I can so when the hero kills me or thwarts me in the end, it's more satisfying for the audience," Baldwin said on The Story of Soaps, a two-hour Primetime television event that aired on ABC in 2020.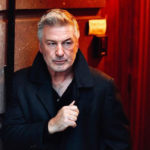 FUN FACTS
Baldwin's first television role was on The Doctors. He was in college when he got the part.
Baldwin told PEOPLE that getting cast on Knots Landing was probably one of the five most important times of his life.
Baldwin also appeared on the Primetime soap opera Dallas.
Alec Baldwin's Breakout Role In A Movie: Jack Ryan in The Hunt for Red October (1990)
Advertisements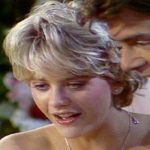 Advertisements
Before she became the queen of romantic comedies, or rom-coms for short, Meg Ryan was best known as Betsy Stewart on CBS' As the World Turns. Her role lasted for 21 episodes, spanning from 1982 to 1984.
FUN FACTS
In 1984, 20 million viewers tuned in to watch Betsy marry Steve Andropoulos (played by Frank Runyeon). Their wedding was the second­-highest­ rated episode in soap opera history! As you probably already guessed, the highest-rated wedding episode in soap history was Luke and Laura's wedding on General Hospital. The event drew a whopping 30 million viewers!
British newspaper The Guardian had this to say about Ryan's role on the soap: She's "the wife of a wheelchair-bound psychotic who would get up and walk each time she left the room." To which Ryan responded, "Yes, and he was also impotent and sterile, and yet I was pregnant. So it was fantastic."
Ryan briefly returned to her soap opera roots in 2016 when she, James Corden, and Adam Scott acted in The Late Late Show's soap opera sketch "The Bold and the Lyrical."
Meg Ryan's Breakout Role In A Movie: Sally Albright in When Harry Met Sally… (1989)
Advertisements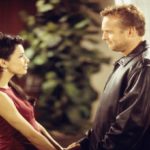 Advertisements
Eva Longoria appeared on two daytime soap operas: General Hospital, which airs on ABC, and The Young and the Restless, which airs on CBS. Longoria portrayed a Brenda Barrett lookalike on General Hospital, in which she appeared in only one episode.
While on The Young and the Restless, Longoria played Isabella Braña, a crazy wife who was put in a mental institution after trying to kill her lover's first wife. Longoria was on the show from 2001 to 2003.
FUN FACTS
The Isabella character was brought to town to break up a marriage.
Longoria took on a second job during her time on The Young and the Restless, using her dressing room as a headhunter. She was so good at it that she ended up earning six figures! "I was making $100,000 a year when I was 22… I paid off all my student debt, my credit card debt. I took proper acting classes. I had an apartment. I bought a car. I would do headhunting and then run to an audition," Longoria told Parade.
Longoria's future Desperate Housewives co-star Marcia Cross also got her start on a soap opera. The actress portrayed archaeologist Kate Sanders on One Life to Live from 1986 to 1988.
Eva Longoria's Breaking Role In A TV Series: Gabrielle Solis in ABC's Desperate Housewives (2004-2012)
Advertisements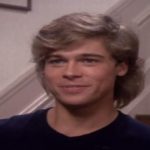 Advertisements
Brad Pitt got his first television speaking role in 1987 on the daytime soap opera Another World. He portrayed a young basketball player named Chris. Pitt appeared in only two episodes.
As luck would have it, he landed a role on yet another soap opera. This time he would portray Randy on the Primetime television show Dallas, which aired on CBS. Pitt appeared on four episodes between 1987 and 1988.
FUN FACTS
Pitt was shocked when he landed the role on Dallas. "I'm just a dork from Missouri who had no training," he told KY3 News in Springfield, MO.
Pitt's brief stint on Dallas led to a series of other TV arcs, including spots on Growing Pains and 21 Jump Street.
Pitt's Seven co-star Morgan Freeman had a role on Another World as well. He left the show just a few years before Pitt came on.
Pitt attended the University of Missouri but dropped out just short of graduation to move to California to pursue a career in acting.
Brad Pitt's Breaking Role In A Movie: Tristan Ludlow in Legends of the Fall (1994)
Advertisements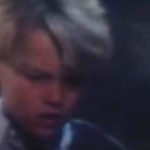 Advertisements
Depending on your age, your first memory of Leonardo DiCaprio may be as the abandoned, homeless teen Luke Brower on the hit ABC sitcom Growing Pains. Or, you might remember him as starving artist Jack Dawson in the 1997 film Titanic.
But, before he moved into either of those roles, DiCaprio played the Young Mason Capwell, the eldest son in the powerful Capwell family, on NBC soap opera Santa Barbara—a role for which he won the Young Artist Award for Best Young Actor.
FUN FACTS
DiCaprio only appeared in five episodes of the show.
The Mason Capwell character was a teenage alcoholic.
DiCaprio found the role challenging because each episode was filmed live every day, which meant he had to memorize new lines each night. After it was over, he vowed never to do another soap opera again.
When DiCaprio was just starting out, an agent tried to persuade him to change his name to Lenny Williams because he thought his real name sounded too ethnic and, as a result, he wouldn't get as many jobs. Boy, was he wrong!
Advertisements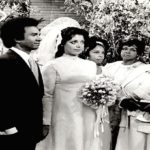 Advertisements
Laurence Fishburne starred as adoptee Joshua Hall on the ABC soap One Life to Live. He was just 12 years old when he landed the role, which he portrayed from 1973 to 1976.
FUN FACTS
Fishburne's exposure on daytime television led to movie roles, including one that was directed by Francis Ford Coppola.
A lie Fishburne told about his age also led to him getting the role in Coppola's film! What's more is that Coppola was so impressed with his performance that he hired him again for featured roles in three additional films!
During his early acting days, Laurence Fishburne was known as Larry Fishburne.
It wasn't his love for acting that got Fishburne into show business. It was his love for money. He wasn't even considering going into show business until his mother told him how much he could make as an actor. So, the next time a part became available, he auditioned and got the job. It was then that he fell in love with acting.
Advertisements
Advertisements
Julianne Moore portrayed identical half-sisters Frannie and Sabrina Hughes on As the World Turns from 1985 to 1988. And, yes, there was a good twin (Frannie) and an evil twin (Sabrina).
FUN FACTS
Moore won a Daytime Emmy in 1988 for the roles of Frannie and Sabrina Hughes. She left the show the same year.
The character Sabrina didn't appear on the show until 1986. Frannie first appeared in 1985.
In 2010, Moore reprised her Frannie Hughes role on As the World Turns for just one episode. Her appearance was a walk-on where she greeted her character's parents and wished them well. This was the show's final season.
In 2015, Julianne Moore, along with John Stamos and James Corden, acted out a soap opera break-up set to Taylor Swift lyrics in The Late Late Show's soap opera sketch "The Bold and The Lyrical."
Another A-lister, Marisa Tomei, also starred on As the World Turns the same time as Julianne Moore. In fact, the two shared scenes together.
Advertisements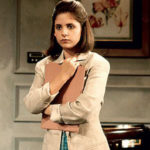 Advertisements
Prior to being known as Buffy Summers, a slayer of vampires, soap opera fans knew Sarah Michelle Gellar as troubled teen Kendall Hart on ABC's All My Children. She was on the show for two years and did so well in the role that she even won a Daytime Emmy for Outstanding Younger Leading Actress in a Drama Series.
Gellar returned to the show in 2011 when the soap came to an end. She appeared as an amnesia patient who couldn't remember anything about herself except that she was Erica Kane's (played by Susan Lucci) daughter.
FUN FACTS
In 1997, Gellar told The New York Times how over-the-top her character was on All My Children: "I seduced my stepfather, and when he wouldn't sleep with me, I slept with the stable boy, cried rape and my mother stabbed him with a letter opener. Then I went to jail for perjury, burned my parents' divorce papers and locked up my little sister. I think that was all in the first week."
Gellar told TV Insider that her role on All My Children was the training ground for the rest of her career. "I learned incredible work habits, and soap operas are an intense amount of work," she said.
Gellar decided to leave All My Children in 1995 to focus on different projects. Two years later, she landed the lead on the popular TV series Buffy the Vampire Slayer.
Advertisements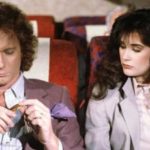 Advertisements
Demi Moore played investigative journalist Jackie Templeton on the daytime soap opera General Hospital from 1982 to 1983. Templeton was a reporter from New York City who was trying to track down her missing sister.
FUN FACTS
Moore had a brief romantic encounter with rock star Rick Springfield during a behind-the-scenes moment on General Hospital. Springfield played Dr. Noah Drake on the soap from 1981 to 1983.
Another A-lister, John Stamos, was one of Moore's co-stars on the soap. Moore posted photos on Instagram of the two during their time together on General Hospital with the caption "Wow, negatives from 40 years ago filming General Hospital. Thank you @johnstamos @justjimwarren for unearthing these! #FBF."
There were rumors that Moore and Stamos had something going on. She was married at the time and Stamos denies ever hooking up with her. He told The Inquisitr that he's always been more of a "relationship guy."
Jackie Templeton's sister, Laura, was played by Janine Turner, who went on to star on the quirky CBS drama Northern Exposure.
Advertisements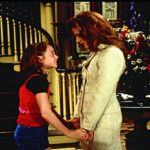 Advertisements
At the tender age of 10, Lindsay Lohan starred on Another World. She appeared in four episodes as Alli Fowler from 1996 to 1997.
FUN FACTS
Because Lohan had been working as a child model since the age of 3, she was considered a young show-business veteran when she made her television debut on Another World.
While working on Another World, Lohan auditioned for the role of Cora in the hit film Titanic. Unfortunately, she was turned down for the part because her hair was red. Director James Cameron felt her hair was too similar to that of Rose (played by Kate Winslet) and Rose's mother (played by Frances Fisher), so he chose another actress with a different hair color instead.
Lohan recently booked a Christmas movie with a soap opera connection. No, it's not the soap she appeared on, but another one. The movie was written by The Young and the Restless alum Michael Damian, who played Danny Romalotti on the soap.
Advertisements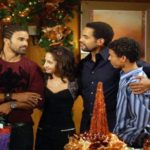 Advertisements
Shemar Moore was cast in the CBS soap opera The Young and the Restless in 1994. He portrayed Malcolm Winters, the brother of the late Kristoff St. John's character, Neil Winters. Moore remained on the show for over 10 years (1994-2005).
FUN FACTS
Moore left the soap to star in the hit TV show Criminal Minds.
Moore returned to The Young and the Restless for a guest appearance in 2014. He returned to the show again in 2019 to reprise the role of Malcolm in two episodes honoring the life of former castmate Kristoff St. John, who passed away on February 3, 2019.
Derek Morgan, the character played by Moore on Criminal Minds, can be seen watching an episode of The Young and the Restless in the season four episode titled "Memoriam."
Moore says he owes his current success to his role on The Young and the Restless. "There is not a 20-year career without Malcolm Winters," he told PEOPLE. "This is my second family. I don't take any of it for granted."
Advertisements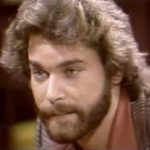 Advertisements
Once upon a time Ray Liotta portrayed a lovable, hero-type guy on television. Hard to believe, isn't it, considering that the roles he's best known for are the total opposite of that? But, alas, it's true. One of Liotta's earliest roles was a blue-collar worker on the NBC soap opera Another World. His character, who went by the name Joey Perrini, worked in construction and helped out at a local repair shop. Liotta held this role from 1978 to 1981.
FUN FACTS
Liotta landed the role of Joey Perrini six months after he graduated from college.
The role Liotta played on Another World wasn't too far of a stretch from his real life. He was the son of hard-working blue-collar parents. In fact, while in high school, Liotta worked part time in his dad's auto supply shop.
Liotta quit the show because he felt he was being limited creatively. He decided to move to L.A. to start a film acting career.
Advertisements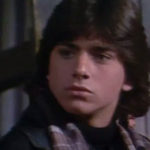 Advertisements
Before he was Uncle Jesse on Full House, John Stamos was Albert "Blackie" Parrish, a troubled teenager, on the ABC daytime drama General Hospital. Stamos was on the show from 1982 to 1984.
FUN FACTS
Although the character Blackie Parrish was a bad boy, he founded a teen center to keep kids from getting into trouble.
The role of Blackie Parrish earned Stamos a Daytime Emmy (Outstanding Supporting Actor) nomination in 1983.
Parrish and Stamos were both interested in music. Parrish formed the band Blackie and the Riff Raff, while Stamos plays guitar and drums, occasionally tours with the Beach Boys, and appeared in the Beach Boys' video for "Kokomo" in 1988.
Stamos says he owes everything to his time spent on General Hospital. "Without General Hospital I wouldn't be talking to you, I guarantee it," he told TV Insider. He went on to say that the role taught him discipline. "That was my first job and I had a very powerful producer named Gloria Monty, who was very strict and very smart."
Advertisements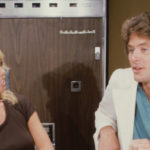 Advertisements
Most people probably know David Hasselhoff as Michael Knight, the crime-fighting hero on Knight Rider, or as hunky lifeguard Mitch Buchannon on Baywatch. Once upon a time, however, David Hasselhoff was known to soap opera fans as Dr. William "Snapper" Foster on The Young and the Restless, a role he played from the late 1970s through the early 1980s.
"In 1976, Bill Bell, creator of America's No. 1 soap opera, took a chance on a young and very green actor," Hasselhoff said in a statement to Entertainment Weekly. "Playing Snapper in 850 shows during the six years I appeared molded my craft, my attitude, and my work ethic."
FUN FACTS
The role ended after Snapper left Wisconsin to accept a three-month teaching fellowship in London.
Hasselhoff was asked to reprise his role as Dr. William "Snapper" Foster. The star returned to the show's set in May 2010 to film an arc that aired mid-June of that same year.
In an episode of The Young and the Restless that aired in 1991, villain David Kimble (played by Michael Corbett from 1986 to 1991) faked his death and hired a plastic surgeon to make him look like TV hunk David Hasselhoff. Unfortunately, the surgeon had other plans in mind and carved the word "Killer" into Kimble's forehead instead.
Advertisements