Surprising Celebrities Who Are The Same Age, But Look Years Apart
1

Gwen Stefani & Cate Blanchett (51)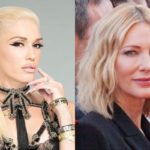 Advertisements
Despite her younger appearance, singer Gwen Stefani is the same age as actress Cate Blanchett at 51 years old. The seasoned actress, however, has a much more refined look, with a few more wrinkles gathering around her eyes and face.
Stefani, on the other hand, looks almost exactly the same as when she first came on the music scene in the early 2000s. Perhaps it's her bold makeup that hides her age, but she certainly looks much younger than Blanchett.
Gwen Stefani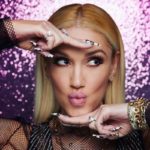 Birthday: October 3, 1969
Fun Fact: Gwen struggles with dyslexia. To express herself as a child, Stefani channeled her energy into her art, where she excelled.
Cate Blanchett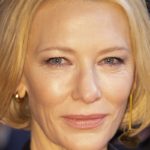 Birthday: May 14, 1969
Fun Fact: Blanchett first found a love for acting while starring in a play at Melbourne University, where she was originally pursuing a degree in art history.
Advertisements
2

Ryan Gosling & Macauley Culkin (40)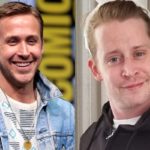 Advertisements
Ryan Gosling is known as one of the hottest men in Hollywood. Macauley Culkin, on the other hand, is best known for the classic Christmas movies Home Alone and Home Alone 2: Lost In New York. Those movies premiered in the 90s, but Culkin soon stepped away from the spotlight.
Because of his lack of new projects and somewhat weathered appearance, fans often think of him as an old soul. However, at 40 years old, he is the same age as Hollywood's leading man, Gosling.
Ryan Gosling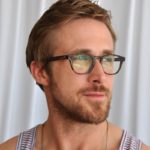 Birthday: November 12, 1980
Fun Fact: Gosling was cast in The Notebook specifically because the director didn't think he was cool or good-looking, and he liked the "regular guy" persona Gosling brought to the film.
Macauley Culkin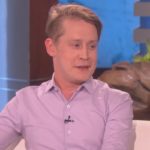 Birthday: August 26, 1980
Fun Fact: Culkin's star shined bright as a child. From the notoriety he earned, he was asked to host Saturday Night Live in 1991 at just 11 years old.
Advertisements
3

Jason Earles & John Cena (43)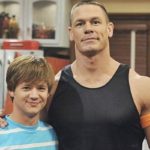 Advertisements
At 28 years old, Disney star Jason Earles was still playing Miley Stewart's teenage brother on Hannah Montana. It's not hard to see why fans think of him as a much younger man.
Plus, his shorter stature and youthful features certainly don't lend themselves to a look of maturity. However, Earles is the same age as pro-wrestler-turned-actor John Cena, almost to the day.
Jason Earles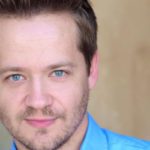 Birthday: April 26, 1977
Fun Fact: Earles discovered a love for acting in the third grade, mostly because it was a surefire way to set himself apart from his four siblings.
John Cena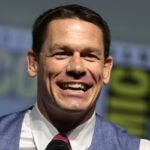 Birthday: April 23, 1977
Fun Fact: Along with his wrestling and acting career, Cena also released a rap album in 2005 called You Can't See Me. 
Advertisements
4

Shaquille O'Neal & Eminem (48)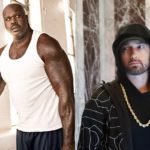 Advertisements
While Shaquille O'Neal and Eminem rose to fame at the same time, O'Neal seems to have a more mature presence than the talented rapper. While Eminem still seems youthful and full of energy, O'Neal portrays a more serious persona.
Plus, his 7-foot stature certainly lends itself to the idea that he is much older than the 5'6″ rapper. Still, these two men are exactly the same age at 48 years old.
Shaquille O'Neal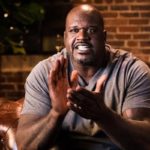 Birthday: March 6, 1972
Fun Fact: Known for his stunning height, O'Neal was already 6'10" at age 10. In short, the man was built to be a basketball player.
Eminem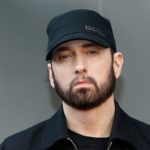 Birthday: October 17, 1972
Fun Fact: Eminem holds a Guinness World Record for the most successive number one albums by a solo artist in the US.
Advertisements
5

Margot Robbie & Emma Watson (30)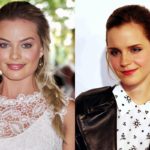 Advertisements
Emma Watson first made a splash in Hollywood for her role as Hermione Granger in the Harry Potter series. Although she has starred in multiple films since the franchise ended, many have a hard time seeing her as a full-grown adult, instead of the precocious girl they saw in the film.
However, at 30 years old, Watson is the same age as Margot Robbie, who has already played a variety of more mature roles since her arrival on the Hollywood scene.
Margot Robbie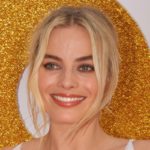 Birthday: July 2, 1990
Fun Fact: Before Margot Robbie made an international splash starring in Wolf of Wall Street, she was cast in an Australian soap opera called Neighbours, where she first gained notoriety.
Emma Watson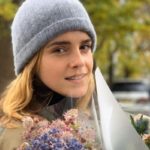 Birthday: April 15, 1990
Fun Fact: Emma Watson's first crush was actually Tom Felton, the boy who played Draco Malfoy in Harry Potter. 
Advertisements
6

Britney Spears & Beyoncé (39)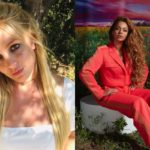 Advertisements
Even the most devoted Britney Spears fans would have to agree that she's past her prime. Spears rose to prominence in the last 90s and early 2000s, and has since taken a step away from performing. Not only that, but she seems significantly older than her former "Princess of Pop" persona.
Beyoncé, on the other hand, seems almost ageless. Her star continues to rise, and her physical appearance looks nearly the same as the early days of her career. Both women, however, are 39 years old.
Britney Spears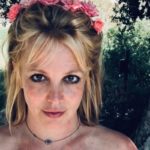 Birthday: December 2, 1981
Fun Fact: Britney Spears found fame with her hit single "…Baby One More Time." However, the song was originally written for TLC. Thankfully for Spears, the band passed on the tune because they didn't like the lyrics.
Beyoncé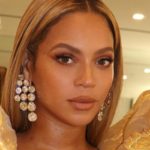 Birthday: September 4, 1981
Fun Fact: Sasha Fierce, a name known from Beyoncé's 2008 album I Am…Sasha Fierce, was actually an alter-ego the star created to overcome her stage fright.
Advertisements
7

Jennifer Lopez & Renee Zellweger (51)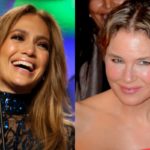 Advertisements
Much like Beyoncé, Jennifer Lopez doesn't seem to age. In fact, many fans would agree that she somehow manages to look even better with each passing year. Given her youthful appearance, it's hard to imagine that she's 51 years old, the same age as actress Renee Zellweger.
While Zellweger still looks fantastic, there's no question her age shows much more clearly than Lopez's.
Jennifer Lopez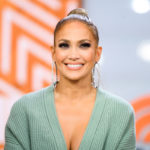 Birthday: July 24, 1969
Fun Fact: Before she found her own fame, Lopez was a backup dancer for Janet Jackson. She even appeared in Jackson's music video for "That's the Way Love Goes."
Renee Zellweger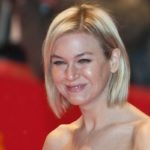 Birthday: April 25, 1969
Fun Fact: Zellweger got her start in acting starring in commercials while studying at the University of Texas. In 1994, she landed her first credited role in the movie Reality Bites. 
Advertisements
8

Jay-Z & Matthew Perry (51)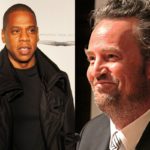 Advertisements
Matthew Perry really peaked in his career during the late 90s and early 2000s, when he starred on the hit sitcom Friends. Since then, Perry has starred in a few projects here and there, but hasn't played a character who earned him the same level of notoriety as Chandler Bing.
Jay-Z, on the other hand, has had a long, illustrious career, but he's still a top dog in the music world today. Therefore, it's hard to think of him as being the same age as Perry, though both men are 51.
Jay-Z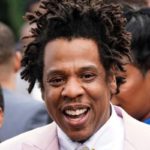 Birthday: December 4, 1969
Fun Fact: Although Jay-Z officially retired in 2003, his time off the music scene didn't last long. He returned to the spotlight ten years later with the album Magna Carta Holy Grail. 
Matthew Perry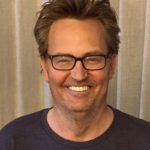 Birthday: August 19, 1969
Fun Fact: Perry struggled with a Vicodin addiction while filming Friends that caused his weight to fluctuate dramatically. Although he completed a few rehab programs, he continued to battle with addiction and struggled to get clean.
Advertisements
9

Matt Damon & Nick Offerman (50)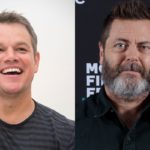 Advertisements
Nick Offerman is known for playing a grumpy, middle-aged man. In fact, he has built his career on that shtick.
Knowing that, it seems impossible that he's the same age as Hollywood hunk Matt Damon. However, both men are 50 years old.
Matt Damon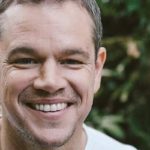 Birthday: October 8, 1970
Fun Fact: Matt Damon actually wrote the script for Good Will Hunting alongside his close friend, Ben Affleck.
Nick Offerman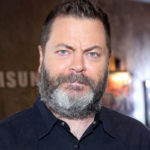 Birthday: June 26, 1970
Fun Fact: Although Offerman seems like a clunky older gentleman, he took (and excelled at) two semesters of ballet while attending the Univerisity of Illinois.
Advertisements
10

Paul Giamatti & Vin Diesel (53)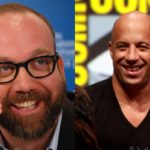 Advertisements
Vin Diesel is the muscular, manly star of the Fast and the Furious franchise. Paul Giamatti, on the other hand, often embraces his place as a somewhat awkward middle-aged man. It's hard to imagine, then, that these two actors are the same age at 53 years old.
Perhaps Diesel's all-bald look actually functions to make him look younger, while Giamatti has slowly shown off his thinning locks in full view of the public.
Paul Giamatti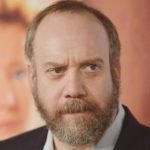 Birthday: June 6, 1967
Fun Fact: Giamatti was actually approached to play the role of Michael Scott on MTV's The Office, but he turned down the part.
Vin Diesel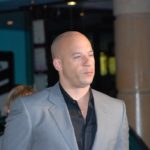 Birthday: July 18, 1967
Fun Fact: Diesel got his start in acting when he broke into a theater as a child to vandalize it. Instead of calling the police, the theater director offered him a party in the upcoming production.
Advertisements
11

Brad Pitt & Dean Norris (57)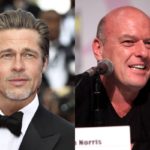 Advertisements
While Brad Pitt seems to be aging backward, he is a whopping 57 years old, the same age as fellow actor Dean Norris. Norris has played a variety of roles, most notably bringing his talents to the small screen as Drug Enforcement Administration agent Hank Schrader in Breaking Bad.
While both men are talented, there's no denying Norris looks significantly older than Pitt. To be fair, we can't imagine anyone looking quite as good as Pitt does at 57.
Brad Pitt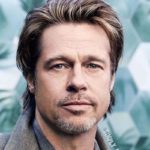 Birthday: December 18, 1963
Fun Fact: Pitt almost earned a journalism degree from the University of Missouri, but he dropped out with just two credits to go to pursue a career in acting.
Dean Norris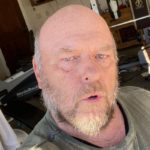 Birthday: April 8, 1963
Fun Fact: Norris likes to poke fun at his characters and has even created a fictional show called Cop Talk, where he parodied his police officer persona.
Advertisements
12

Jim Parsons & Andrew Lincoln (47)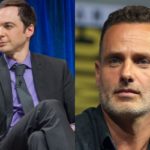 Advertisements
Jim Parsons seems young and naive, especially given his character of Sheldon Cooper on The Big Bang Theory. Andrew Lincoln, on the other hand, is known as the rough-and-tumble star of The Walking Dead.
Lincoln's full beard and hardened on-screen persona make him seem like a much older man, but he and Parsons are the same age at 47 years old.
Jim Parsons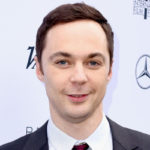 Birthday: March 24, 1973
Fun Fact: Parsons worked away in the acting world for nearly ten years before landing the role of Sheldon Cooper, which made him a household name.
Andrew Lincoln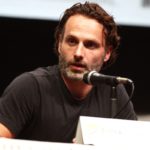 Birthday: September 14, 1973
Fun Fact: Although Lincoln sounds perfectly Southern on The Walking Dead, he naturally sports a British accent due to his birth and upbringing in London, England.
Advertisements
13

Jared Leto & Mark Wahlberg (49)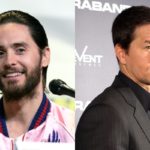 Advertisements
Mark Wahlberg has been a prominent part of the entertainment scene for decades. Fans watched him transition from a teen pop idol to a serious actor. Jared Leto has also been a star for years, but his notorious pickiness about the roles he pursues means fans haven't watched him grow up in the public eye in the same way they've watched Wahlberg.
Though both men are 49, Leto also possesses a much more youthful appearance than his time-honored fellow actor.
Jared Leto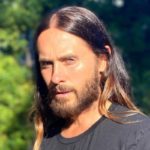 Birthday: December 26, 1971
Fun Fact: While pursuing acting, Jared Leto was also part of a rock band called Thirty Seconds to Mars that was started in 1988.
Mark Wahlberg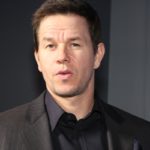 Birthday: June 5, 1971
Fun Fact: Mark Wahlberg first found fame in the 90s as the star of the rap group Marky Mark and the Funky Bunch.
Advertisements
14

Kate Upton & Selena Gomez (28)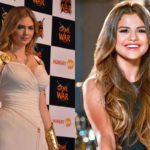 Advertisements
Although Kate Upton and Selena Gomez are both 28 years old, it's hard to even imagine that they're exactly the same age. While Upton made a splash on the entertainment scene for her sultry poses on magazines like Sports Illustrated, Gomez got her start as a Disney Channel star.
While it has been a long time since her Disney days, Gomez still has a much more youthful energy than Upton.
Kate Upton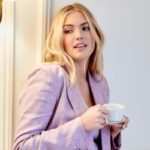 Birthday: June 10, 1992
Fun Fact: Kate Upton first found widespread fame when a video was released of her doing the "Cat Daddy" dance. However, Upton later claimed the clip was just behind the scenes antics, and she was horrified when it was released to the public.
Selena Gomez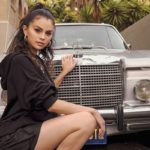 Birthday: July 23, 1992
Fun Fact: Selena was actually named after the iconic Tejano singer Selena

 Quintanilla-Perez. It's no wonder, then, that Gomez went on to pursue a career in music. 
Advertisements
15

Thomas Brodie-Sangster & Liam Hemsworth (30/31)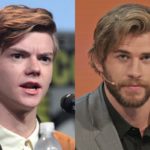 Advertisements
Thomas Brodie-Sangster is a child actor who first found fame starring in Love Actually. But as Brodie-Sangster has grown up, largely in the public eye, he somehow hasn't seemed to age even a day. With his slender appearance and youthful face, he still looks like a child. Even the thick moustache he sported in his most recent role as Benny Watts in The Queen's Gambit didn't do much to make him look more mature.
It's hard to imagine, then, that he's just a few months younger than the chiseled Liam Hemsworth. While Hemsworth is already 31, Brodie-Sangster was born just five months after him during the same year: 1990.
Thomas Brodie-Sangster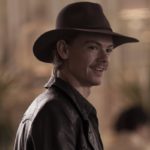 Birthday: May 16, 1990
Fun Fact: Brodie-Sangster landed his first acting job at age 11 in a BBC television film called Station Jim. 
Liam Hemsworth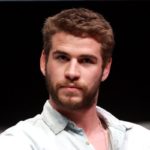 Birthday: January 13, 1990
Fun Fact: While the Hemsworth brothers are known around Hollywood, fans might not know that the iconic role of Marvel's Thor almost went to Liam. After making it to the final four men, the directors decided Liam was too young for the part and gave the role to his brother, Chris.
Advertisements
16

Eddie Murphy & Forest Whitaker (59)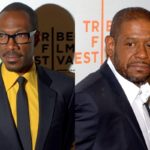 Advertisements
Eddie Murphy is known as a funny man around Hollywood. But though he's been around for what seems like forever, his lighthearted roles always make him seem much more youthful than he actually is.
It's hard to imagine, then, that's he's the same age as Forest Whitaker, who has been playing older, mature characters for years. However, it's the truth; both actors are 59.
Eddie Murphy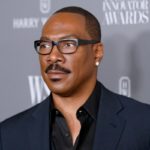 Birthday: April 3, 1961
Fun Fact: Eddie Murphy was a pioneer in the world of stand-up comedy. Other big-name funny men, like Russell Brand, Chris Rock, and Dave Chappelle, have all listed Murphy as one of their comedy inspirations.
Forest Whitaker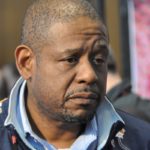 Birthday: July 13, 1961
Fun Fact: In the 90s, Forest Whitaker expanded his acting career to also become a director, working on films like Waiting to Exhale, First Daughter, and Hope Floats. 
Advertisements
17

Kylie Jenner & Maisie Williams (23)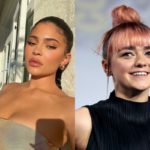 Advertisements
Maisie Williams first got her start on Game of Thrones when she was just 12 years old. She starred in the series for most of her youth. While her character did age, Williams maintained most of her youthful appearance, and fans struggled to see past the little girl featured in the original seasons.
Similarly, Kylie Jenner was just nine years old when Keeping Up With the Kardashians first premiered. However, with the help of money and some plastic surgery, fans watched Kylie transform into a person who looks far older than her 23 years. Still, she's the same age as Williams.
Kylie Jenner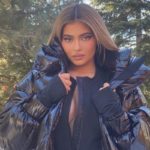 Birthday: August 10, 1997
Fun Fact: From her many business ventures and her social media presence, Jenner makes an estimated $1 million per day.
Maisie Williams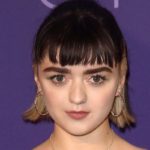 Birthday: April 15, 1997
Fun Fact: Maisie Williams is close friends with Sophie Turner, who played Sansa Stark on Game of Thrones. The two even have matching tattoos.
Advertisements
18

NeNe Leakes & Lisa Bonet (53)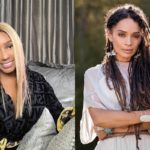 Advertisements
NeNe Leakes first found fame on The Real Housewives of Atlanta, which premiered in 2008. Not only is she a new face on the celebrity scene, but she also boasts a youthful appearance. Not to mention, the petty dramatics on the show often make all the women seem much younger than their years.
However, Leakes is the same age as actress Lisa Bonet, who rose to prominence during her teen years as Denise Huxtable on The Bill Cosby Show. 
NeNe Leakes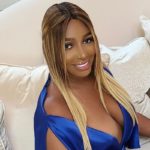 Birthday: December 13, 1967
Fun Fact: NeNe Leakes' younger appearance may be in large part due to surgery. Leakes has been open about her two nose jobs, and fans assume she has had much more work done.
Lisa Bonet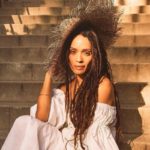 Birthday: November 16, 1967
Fun Fact: Though she's an actress, Lisa Bonet doesn't own a TV. She also won't allow family members to install a TV in her home, as she believes TV can manipulate the senses and wants to enjoy her time at home without worry.
Advertisements
19

Molly Ringwald & Will Smith (52)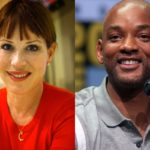 Advertisements
Molly Ringwald seems like she was from an entirely different time. The talented actress first rose to prominence as the star of all your favorite 80s movies. While Will Smith was only a few years behind Ringwald, rising to fame in the 90s, he seems to be part of a much more modern era.
What's more, Smith is still a big star today, while Ringwald often snags smaller roles. It's surprising, then, that both stars are 52.
Molly Ringwald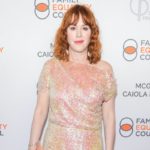 Birthday: February 18, 1968
Fun Fact: Ringwald is best known for her many collaborations with director John Hughes. However, she nearly turned down the role in Pretty In Pink because she didn't want to be type-cast as an awkward teenager.
Will Smith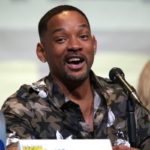 Birthday: September 25, 1968
Fun Fact: Smith was a millionaire before his 18th birthday, largely due to the success of his debut rap album, Rock the House.
Advertisements
20

Keira Knightley & Carly Rae Jepsen (35)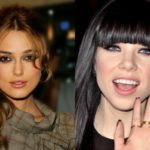 Advertisements
Keira Knightley is a talented, acclaimed actress who has starred in movies such as Anna Karenina, Pride & Prejudice, and Love Actually. Owing to her long career and impressive talent, one could believe she's older than her 35 years.
Carly Rae Jepsen, also 35, is a pop singer with a youthful appearance and young-sounding voice. Considering their many differences in both career and appearance, it's hard to believe these women are the same age.
Keira Knightley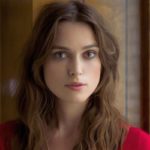 Birthday: March 26, 1985
Fun Fact: Knightley signed with her first agent at just six years old and soon landed a role in the TV movie Royal Celebration in 1993.
Carly Rae Jepsen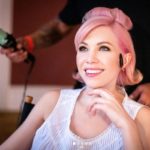 Birthday: November 21, 1985
Fun Fact: Although Jepsen didn't find widespread fame until the release of her hit song "Call Me Maybe" in 2012, she released her first album all the way back in 2008.
Advertisements