Entertaining Stories Of Celebrity Tattoo Regrets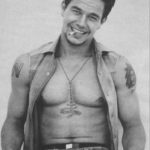 Advertisements
Although Mark Wahlberg sports a clean-cut appearance today, the celeb used to have quite a lot of ink spread across his body. According to Wahlberg, he had eight or nine tattoos across his stomach, arms, legs, back, and even his neck. But before he started filming his 2010 movie The Fighter, Wahlberg decided to get his tattoos removed.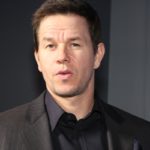 Although the dermatologist told Wahlberg the process should take five to seven years, Wahlberg got his tattoos removed within seven months. He said the process was incredibly painful and compared it to having hot bacon grease flicked all over his body. However, he also said getting the tattoos removed was a sign of maturity and growth.
Advertisements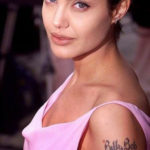 Advertisements
Before she was known as Brad Pitt's wife, Angelina Jolie had a tumultuous relationship with Billy Bob Thornton. Sometime during their two-year marriage, Jolie got a tattoo that read "Billy Bob" above a separate tattoo of a dragon.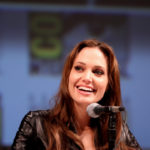 However, after they got divorced in 2002, Jolie got the "Billy Bob" tattoo removed. She later replaced it with birth locations and dates of her six children. Thankfully, she won't be likely to remove that one.
Advertisements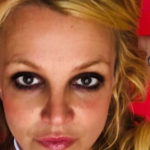 Advertisements
Britney Spears took to social media in 2020 to admit to her tattoo regret. While married to Kevin Federline roughly 15 years ago, Spears got a tattoo of pink dice on her wrist. The tattoo matched one her ex-husband got of the same dice in the same spot, but in blue. The couple got the matching tattoos during a trip to Ireland.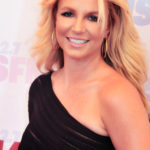 In her social media post, however, Spears said she doesn't "even like ink." She mulled over the idea of getting the tattoo removed. Spears previously got a kabbalah tattoo removed from her neck, so it's possible she could get this tattoo removed as well.
Advertisements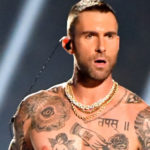 Advertisements
During a conversation with Anderson Cooper, the topic of Adam Levine's many tattoos came up. When asked if he regretted any of his ink, Levine said he wouldn't cover any of his tattoos up and that he does like "99%" of them.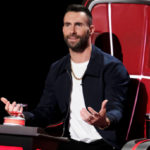 However, he went on to explain that one tattoo is pretty "stupid." He referred to one on his right shoulder that was inspired by a Russian prison tattoo. But when Levine tried to replicate the tattoo, he said it turned out "hideous." He then tried to improve the ink, which only made the tattoo worse. Levine described it as a "cauliflower with a sun in the middle of it," making it clear that the tattoo certainly isn't his favorite.
Advertisements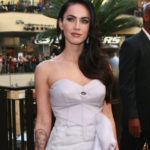 Advertisements
Years ago, Megan Fox had a tattoo of Marilyn Monroe on her forearm. However, in 2011, the actress decided to get the tattoo removed. Twenty-five at the time, Fox said she felt Monroe was actually a "negative character," pointing to her history of mental health issues.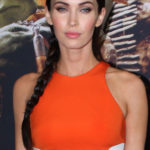 Fox explained that she didn't want to attract negative energy into her life, which is why she wanted to get the tattoo removed. Thankfully, she didn't feel the same way about her other nine inkings.
Advertisements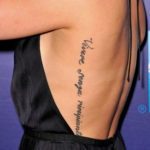 Advertisements
Hayden Panettiere made the sad mistake of not spell-checking a tattoo before she got it permanently inked on her body. Along her side, Panettiere got a tattoo that was meant to read "live without regrets" in Italian.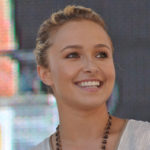 However, the tattoo was unfortunately misspelled. Panettiere joked that she really had to live by that advice and avoid regretting her tattoo. She later got the ink removed in 2013.
Advertisements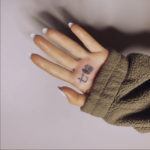 Advertisements
Ariana Grande made the common mistake of getting a tattoo in another language without checking if the tattoo she got said what she intended it to say. Following the release of her hit song "7 Rings," Ariana got a tattoo on her palm that was supposed to say "7 rings" in Japanese.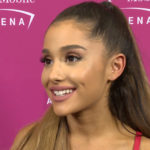 However, fans quickly pointed out that the placement of the symbols meant the tattoo actually read, "Japanese barbecue finger." Taking cues from her fans, Ariana then got the tattoo altered, so it actually read "7 rings" instead of random nonsense.
Advertisements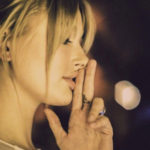 Advertisements
Although Hailey Baldwin's tattoos are much less obvious than those of her husband, Justin Bieber, she has still a surprising 20 or so tattoos in various places on her body. However, there's one tattoo that she particularly regrets.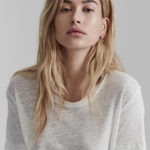 When she was 18, Baldwin got a tattoo of a small handgun on the inside of her middle finger. While she thought it was cool at the time, her opinion on guns has changed as she has grown up. Now 24, Baldwin admits the tattoo isn't her favorite. She claimed she thinks guns are violent and would never get the same tattoo today.
Advertisements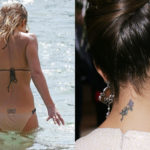 Advertisements
Jessica Alba has a few tattoos, and thankfully only a couple that she really regrets. She explained she's not a huge fan of her "tramp stamp," which features a bow on her lower back. She also got flowers on the middle of her neck, which she deeply, deeply regrets.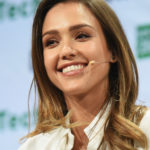 Apparently, Alba got the tattoo when she was 17. She has since tried to remove it, but multiple attempts at laser treatments have had little to no effect, as the ink refuses to come out. Still, there are other tattoos, like the ones she got in honor of her children, that she's perfectly happy with.
Advertisements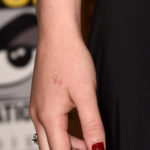 Advertisements
Actress Jennifer Lawrence got a tattoo on a whim, but that's not actually the reason she greats it. While spending time with Liam Hemsworth's family, Lawrence decided to join in on the fun when many of the family members were getting tattoos. In a typical JLaw move, she decided to get the H2O symbol on her hand.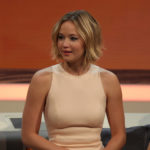 However, Lawrence couldn't even get the H2O symbol correct. Rather than the 2 being below the H and O as it's supposed to be, the 2 sits higher than its neighboring letters. Thankfully, the tattoo is so tiny and faint that it's hard to tell it's even there, which nicely masks Lawrence's mistake.
Advertisements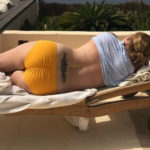 Advertisements
Actress and comedian Amy Schumer does regret her tattoo, but she has also leaned into the hatred she receives for it. The tattoo is an artsy design that takes up most of her lower back, but doesn't seem to represent anything specific.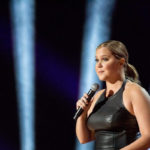 When Schumer posted a photo that prominently featured her tattoo online, she used the hashtag, "yesiknowmytattoosucks." Schumer also titled her book The Girl With the Lower Back Tattoo. At least she's able to lean into the mistake and laugh at herself, even if she does regret the bold tattoo choice.
Advertisements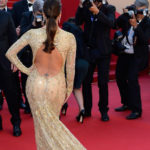 Advertisements
Eva Longoria disliked her tattoo so much that she actually got it removed. Roughly 20 years ago, Longoria was dared by one of her close friends, Oscar De La Hoya, to get a tattoo. She decided to get a cross on her lower back in what is typically considered the "tramp stamp" location.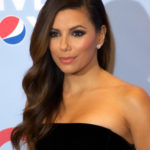 However, Longoria has since had that tattoo removed. Still, it can't be too awful a memory, since Longoria posted about the decision on her Instagram earlier this year in celebration of De La Hoya's birthday.
Advertisements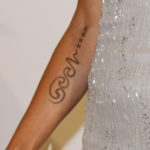 Advertisements
Heidi Klum made the cardinal mistake of getting a tattoo to commemorate a relationship. While married to Seal, Klum got an artsy design on her arm during one of the couple's vow renewals. The design featured a swirly, wave-like spiral followed by four stars.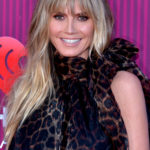 However, the couple later got divorced in 2012 after seven years of marriage. Following their split, Klum got the tattoo removed.
Advertisements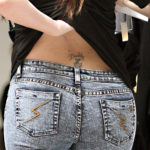 Advertisements
Khloé Kardashian got a tattoo with the best of intentions, but she still ended up regretting the choice. At just 16 years old, Khloé got a tramp stamp tribute to her late father on her lower back. The tattoo read "daddy" above a cross.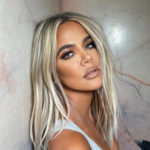 However, Khloé later got the tattoo removed in 2015. She claimed the tattoo was not so cute anymore and cited sister Kim Kardashian's mantra that you "don't put a bumper sticker on a Bentley." Thankfully, Khloé was able to erase her mistake with a few sessions at the doctor's office.
Advertisements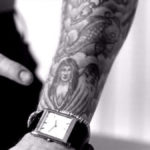 Advertisements
Singer Justin Bieber is covered in ink, sporting a variety of tattoos across his chest and arms. While he's proud of most of his body art, there's one tattoo he wishes he could undo. Sometime during the many years of his on-and-off relationship with Selena Gomez, Bieber got a portrait of his now-ex on his wrist.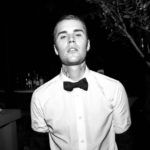 After breaking up with Gomez and marrying Hailey Baldwin, Bieber has tried to have the tattoo altered and covered up. However, hardcore Jelena fans will always know what the tattoo was initially meant to represent.
Advertisements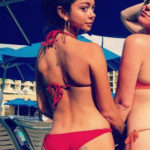 Advertisements
In 2017, Modern Family actress Sarah Hyland got a tattoo of a dinosaur on her butt. She got the tattoo with her best friend, Katie Welch. However, two years later, Hyland decided to have the tattoo removed.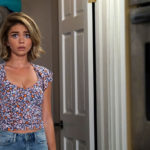 Hyland didn't explain why she regretted her tattoo. However, she did post a live selfie from the doctor's office during the removal. Sporting a pained expressed, Hyland made it clear that tattoo removal is no joke, even if the dinosaur was.
Advertisements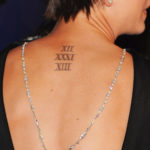 Advertisements
Kaley Cuoco from The Big Bang Theory married tennis player Ryan Sweeting on December 31, 2013. To commemorate the special day, Cuoco got a tattoo of their wedding date in Roman numerals in the middle of her back. However, the couple then decided to divorce just a few years later.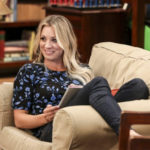 Cuoco admitted the tattoo was a huge mistake, but rather than living with it or removing it, she decided to simply cover it up with a large moth. According to Cuoco, the moth didn't have any special significance other than the fact that it was large enough to cover the numbers. However, she doesn't seem to regret the choice of the second tattoo.
Advertisements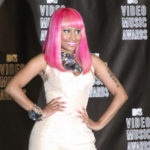 Advertisements
Singer Nicki Minaj regrets a tattoo on her arm in large part because she feels she was too young when she got the ink. At just 16, Minaj got a line of Chinese characters along her upper arm, which read "God is with me always."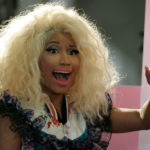 While the message of the tattoo is nice, Minaj feels she was too young to make a good decision. She claimed people should wait until at least 21 before putting permanent markings on their bodies. While she hasn't condemned the tattoo itself, she has made it clear that she wishes she was quite a bit older before getting her first ink.
Advertisements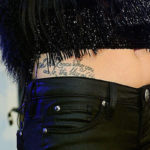 Advertisements
Singer Jessie J had good reason to regret one of her tattoos. But rather than waiting for the internet to roast her, Jessie decided to call out the bad ink for herself. Jessie sports a tattoo across her hip with lyrics from one of her own songs that read, "Don't loose who you are in the blur of the stars."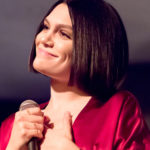 When Jessie posted the picture online, she called out the spelling mistake, admitting she still struggles to understand the difference between "lose" and "loose." Rather than putting the bad tattoo on display, Jessie wears high-waisted clothing to hide her embarrassing spelling mistake.
Advertisements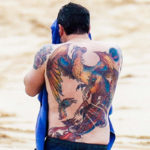 Advertisements
Here is an unusual tattoo story. It was in 2015 that Ben Affleck was first seen with a huge phoenix tattoo on his back. In 2016, during an interview, he had claimed that the tattoo was "fake for a movie." However, when the tattoo was spotted again in 2018, everyone then suspected that it was a real tattoo. But it wasn't until March 14, 2019, during an interview on The Ellen Degeneres Show that the actor finally defended his tattoo, saying, "It's meaningful to me. I like it. It's not something I sort of kept private. The sentiment ran against… but I love my tattoo, I'm happy with it."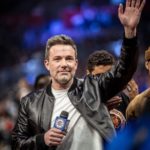 Why did it take Affleck so long to talk about his tattoo? Let's bet that he didn't assume it at all at first, especially since the comments were far from positive! Let's remember that Jennifer Lopez, with whom he's back in a relationship, once gave her unflattering opinion on the subject, saying, "It's awful! And I would tell him that. What are you doing? It has too many colors! His tattoos always have too many colors. They shouldn't be so colorful, you know what I mean? They should be, like, cooler."
Advertisements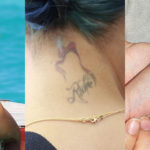 Advertisements
Although you'd imagine that you'd be more careful with your next ink after getting one bad tattoo, Nicole Richie didn't learn her lesson. The reality TV star actually has three tattoos that she deeply regrets.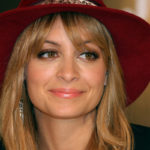 First, Richie isn't a fan of a tramp stamp cross that looks quite similar to Eva Longoria's hated tattoo. She also got her last name with a bow over the top of her neck, which she later lived to regret. Finally, Richie got the word "virgin" on her wrist, which was actually supposed to read "Virgo" in honor of her zodiac sign. Richie has managed to get the cross removed, and the other tattoos may follow suit.
Advertisements