Unbelievable Last Minute Movie Casting Changes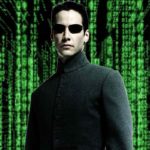 Advertisements
Year: 1999
Character: Neo is a cybercriminal and computer programmer chosen to be "The One"
Played by: Keanu Reeves
According to Cinema Blend, Keanu Reeves revealed how he landed the part of Neo, saying, "I was very lucky. I got a call from my agent, saying that these directors, the Wachowskis, wanted to meet, and they sent me the script, and the script was absolutely amazing, and I went in to meet with them, and they showed me some artwork, of their vision, and an early version of "bullet time," and it was very exciting and inspiring."
Will Smith was almost Neo in The Matrix. He revealed to Entertainment Weekly, "Keanu was perfect, Laurence Fishburne was perfect," he said, adding that Val Kilmer was set to play Morpheus if he played Neo. "So I probably would have messed The Matrix up. I would have ruined it, so I did y'all a favor."
Advertisements
2

Elle Woods: Legally Blonde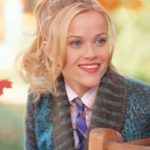 Advertisements
Year: 2001
Character: Elle Woods is a blonde girl who goes to a reputed law school to win back her boyfriend
Played by: Reese Witherspoon
It's hard to imagine anyone other than Reese Witherspoon playing the iconic role of Elle Woods. She told the Hollywood Reporter that the producers didn't see her in the film. "They thought I was a shrew," she recalled. "My manager finally called and said, 'You've got to go meet with the studio head because he will not approve you. He thinks you really are your character from Election< and that you're repellent.' And then I was told to dress sexy."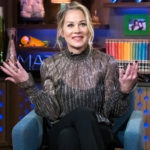 People reported that Christina Applegate was initially tapped to play Elle Woods in Legally Blonde, but she didn't want to play another ditsy character like she had in Married With Children. "I don't regret it because Reese Witherspoon did a much better job than I ever could and she now has way more money and way more success, and so why would I even regret that?" Applegate said jokingly.
Advertisements
3

Axel Foley: Beverly Hills Cop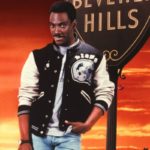 Advertisements
Year: 1984
Character: Axel Foley is a rebellious cop in a fish out of water story
Played by: Eddie Murphy
Eddie Murphy's breakout role was in Beverly Hills Cop. According to The New York Times, Murphy improvised many of his lines. "'It's spooky but every time we got into a jam, I'd turn to Eddie and say, 'Can you come up with something?"' recalled director Martin Brest. "And every time, he came up with something that knocked me to the floor."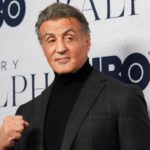 According to Yahoo, Sylvester Stallone was originally cast to play Axel Foley, but left the production after a failed attempt to rewrite the script. "Ron told me, 'Don't change it,' but I took the script and rewrote it as a kind of compromise, where the guy was action-oriented, but he also had a wry sense of humor," Stallone recalled. The producers didn't like the new script. "I didn't think I could pull it off. Then that ship sailed," he admitted.
Advertisements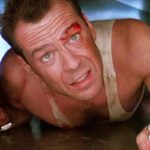 Advertisements
Year: 1988
Character: John McClane is a detective lieutenant with the New York City Police Department who must save his estranged wife from terrorists
Played by: Bruce Willis
Bruce Willis made the role of John McClane his own and shared his motivation for taking on the character with Closer. "I don't know any superheroes. I know guys who are afraid and have anxiety, and I think you know people like that, too," Willis said. "That's what I wanted to play. I really wanted to be honest about the moment you go through when you think your life is about to end. I wanted to play somebody who was afraid to die."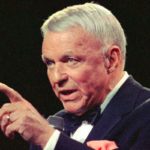 It may seem random that Frank Sinatra was first offered the lead role in Die Hard, but according to Closer Weekly, the producers were contractually obligated to offer Frank Sinatra the leading role. He had played Detective Joe Lelandin in the prequel The Detective in 1968. The follow-up film, Die Hard, wasn't picked up until 1988. At 73 years old, Sinatra turned down the offer.
Advertisements
5

The Terminator: Terminator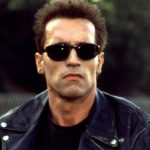 Advertisements
Year: 1984
Character: The Terminator is a cyborg killing machine sent back in time to kill Sarah Conner
Played by: Arnold Schwarzenegger
Arnold Schwarzenegger originally wanted to play the hero, Kyle Reese. Schwarzenegger told Men's Health he told the director about the Terminator character, "I told Jim that. I said there should be no joy, no gratification, no kind of victory lap of any sort. Just the mission, complete. I go through these points. Jim, afterward, says to me, 'F*ck, you analyze it better than the way I have written it. Why don't you play the Terminator?'"
According to ScreenRant, Orion Pictures wanted Schwarzenegger for the role of Kyle Reese and OJ Simpon's name came up for The Terminator. James Cameron didn't like the idea, because the T-800 would need to match Arnold's size to be a believable antagonist. The studio suggested Simpson, but Cameron shot it down. Schwarzenegger took the role.
Advertisements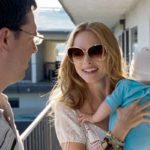 Advertisements
Year: 2009
Character: Jade is a professional dancer who marries Stu during his blackout
Played by: Heather Graham
Heather Graham told The Hollywood Reporter that she instantly connected with Jade in The Hangover. "I found the character to be complex," she said. "Even though she's a stripper, I loved that she's also this genuine, emotional person. She met Stu and fell in love with him."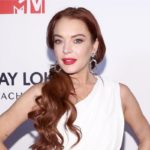 An insider told Us Weekly that Lindsay Lohan turned down the role of Jade in The Hangover. "The agent tried hard to get Phillips to consider her," the source revealed, "and when he finally agreed, Lindsay said she didn't like the script!"
Advertisements
7

Harriet Tubman: Harriet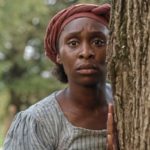 Advertisements
Year: 2019
Character: Harriet Tubman was an abolitionist and political activist who escaped from slavery
Played by: Cynthia Erivo
Cynthia Erivo faced backlash after being cast as Harriet Tubman. She took to Instagram to address the criticism, saying, "I struggled a little with whether or not to post anything about this role, because even though there is so much celebration and encouragement coming through, there's also anger and offense spurred on by my being from the UK," she wrote. "I guess there is a bigger conversation to be had about heritage and experience, also about who Harriet really was."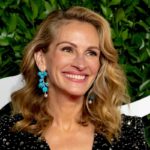 If you thought Cynthia Erivo's casting was controversial, then you won't believe who Hollywood execs floated for the role… Julia Roberts! Harriet screenwriter, Gregory Allen Howard, told CNN, "I wanted to turn Harriet Tubman's life, which I'd studied in college, into an action-adventure movie. The climate in Hollywood, however, was very different back then," Howard said. "I was told how one studio head said in a meeting, 'This script is fantastic. Let's get Julia Roberts to play Harriet Tubman. It was so long ago. No one is going to know the difference.'"
Advertisements
8

Aragorn: The Lord Of The Rings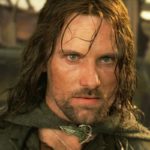 Advertisements
Year: 2001
Character: A ranger from the North who was in the Fellowship to help Frodo Baggins destroy the ring
Played by: Viggo Mortensen
Viggo Mortensen was not the original pick to play Aragorn. He actually replaced Stuart Townsend, who had been training for months and was replaced just before filming began. Mortensen told The Irish Times, "When I was told that I would be replacing someone I felt awkward about it," he said. "I wondered if I would meet the actor but he was gone when I got there. I was just thrown into it and had to do the best I could. That's all I know."
Nicolas Cage was another actor who was asked to play Aragorn. Cage told Newsweek why he passed on the role. "There were different things going on in my life at the time that precluded me from being able to travel and be away from home for three years," Cage said.
Advertisements
9

Marty McFly: Back To The Future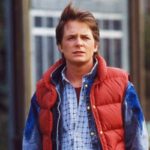 Advertisements
Year: 1985
Character: Marty McFly is a time traveler trying to find his way home
Played by: Michael J. Fox
Michael J. Fox talked to Deadline about having to juggle two roles when he was cast as Marty McFly in Back To The Future and Alex P. Keaton in Family Ties. "They called me out of nowhere. It happened so quickly," he said. "I was told I couldn't be off the show, so the producer said, 'You'll have to do both at the same time'… I understood that." It was worth the work because Back To The Future became a blockbuster film.
Eric Stoltz was the original Marty McFly and even shot most of the movie, but was replaced after being difficult to work with. He responded many years later, telling Moviehole, "You know, it was twenty-something years ago and I rarely look back, if at all, but in retrospect, I think just getting through that difficult period helped me realize how freeing it really was. I went back to acting school, I moved to Europe, I did some plays in New York and I actually invested in [pause] myself in a way that was much healthier for me."
Advertisements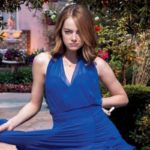 Advertisements
Year: 2016
Character: Mia Dolan is a young woman living in Los Angeles who dreams of being a famous actress
Played by: Emma Stone
La La Land writer and director, Damien Chazelle, told Rolling Stone of casting Emma Stone, "I needed someone who'd make the traditional musical feel relevant and accessible to people who think they don't like musicals," he said. "Emma's very modern, but there's a timelessness to her, too." Stone won the Oscar for Best Actress for her performance.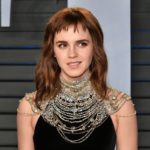 Emma Watson was set to play Mia Dolan in La La Land, but told Vanity Fair, "It's one of these frustrating things where names get attached to projects very early on as a way to kind of build anticipation or excitement for something that's coming before anything is really actually agreed or set in stone."
Advertisements
11

Forrest Gump: Forrest Gump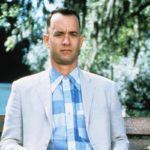 Advertisements
Year: 1994
Character: A simple man who lives through a tumultuous time and learns life lessons along the way
Played by: Tom Hanks
Tom Hanks didn't even have to audition for the part of Forrest Gump. Producer Steve Starkey told The Virginian-Pilot, "We sent the script to Tom Hanks because he was the only one who could play it… About an hour and a half, after he started reading it, Tom called and said, 'I'm in.' From that point on, we knew we could get the movie made."
According to Business Insider, John Travolta was almost cast as Forrest Gump, but he passed on the iconic role to star in Pulp Fiction. "If I didn't do something Tom Hanks did, then I did something else that was equally interesting or fun", Travolta said. Although, supposedly, he eventually admitted that passing up the role was a mistake.
Advertisements
12

Ferris Bueller: Ferris Bueller's Day Off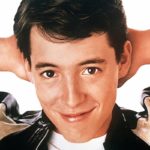 Advertisements
Year: 1986
Character: Ferris Bueller is a quick-witted teenager who skips school with his friends
Played by: Matthew Broderick
Matthew Broderick almost didn't take the part Of Ferris Bueller. He said on Sirius XM's Quarantined with Bruce Bozz, "I thought [the script] was great, and I had a teeny hesitation because having just done Brighton Beach and Biloxi Blues," 'I was like, "Wow, I'm talking to the audience, just like in these plays… and even in Ladyhawke he talks to the camera a bit," he added. "You know, when you're young or starting out you think, "I have to do something different."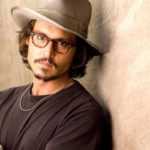 According to People, Johnny Depp was first offered the part in Ferris Bueller's Day Off. Depp sat down for an interview on Inside the Actors Studio and revealed that they offered him the part as Ferris, but scheduling conflicts got in the way. Depp admitted Broderick did a "great job" in the film.
Advertisements
13

Andy Dufresne: The Shashank Redemption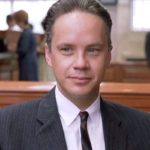 Advertisements
Year: 1994
Character: Andy Dufresne is wrongfully accused of committing murder
Played by: Tim Robbins
Tim Robbins looked back on The Shawshank Redemption 25 years later with Entertainment Weekly. "I think we all understood going into it that the script was very special and that this story was very special," Robbins said. "And we were in a creative environment where we had a passionate connection to what the roadmap was, this beautiful script that [director] Frank Darabont had written."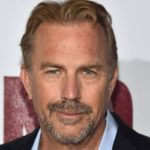 According to ScreenRant, Tim Robbins was not the initial choice to play Andy Dufresne. They also offered the role to Kevin Costner, but he turned it down to star in the post-apocalyptic movie Waterworld. He probably regrets making that decision because Waterworld was a huge box-office flop.
Advertisements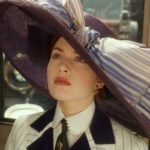 Advertisements
Year: 1997
Character: Rose Dawson Calvert is a socialite who was aboard the Titanic
Played by: Kate Winslet
Kate Winslet didn't have to audition for Rose in Titanic. She told Entertainment Weekly, "Suddenly, I'm told that James Cameron wanted to fly me to L.A. for me to go on camera for Titanic," she recalled. "And I'm thinking, 'Well, hang on, where's the audition bit?' Because the bit where you sit in your own clothes with the casting director — you know, you never meet the director at that point… and you're put on camera, that bit suddenly got skipped."
Gwyneth Paltrow turned down the role of Rose in Titanic, a decision she later regretted. According to Us Weekly, Paltrow sat down for an interview with Howard Stern and admitted that she'd made a mistake, saying, "I look back at the choices I've made and think, 'Why the hell did I say yes to that and no to that?'"
Advertisements
15

Jack Torrance: The Shining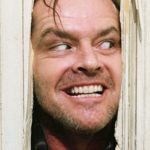 Advertisements
Year: 1980
Character: Jack Torrance is a winter caretaker at the isolated Overlook Hotel
Played by: Jack Nicholson
Stanley Kubrick's assistant, Emilio D'Alessandro, told Esquire that Kubrick immediately knew he wanted Jack Nicholson to take on the role of Jack Torrance and explained his reasons, saying, "You'll see, everything about Jack is perfect for this role: his expression, even the way he walks. He doesn't need anything extra to play this part. It's all already there inside him."
According to ScreenRant, a few other actors were also in the running to take the lead in The Shining. Robin Williams's name popped up, but Stanley Kubrick thought he was too psychotic after watching his wild performance in the television series Mork & Mindy.
Advertisements
16

Indiana Jones: Raiders of the Lost Ark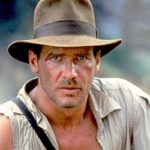 Advertisements
Year: 1981
Character: Indiana Jones is an archaeologist and adventurer
Played by: Harrison Ford
George Lucas revealed to Empire that he and Steven Spielberg were reluctant to cast Harrison Ford as Indiana Jones because he might not have wanted to sign a three-picture deal. They settled on him after Tom Selleck backed out of the lead. "We were running short of time and Steven said, 'There's always Harrison,'" Lucas recalled. "I went to Harrison, and he read the script and said, 'Yeah, I'll do a three-picture deal. I'd love to.'" The rest is history!
Tom Selleck revealed on the Late Show With David Letterman that he had been in the running to play Indiana Jones, but had already filmed a pilot for the CBS detective show Magnum P.I. and couldn't get out of the contract. "[Spielberg and Lucas] held the offer out for about a month," Selleck said. "The more they held out the offer and talked to the network the more the network said no… so I had to kind of move on."
Advertisements
17

Gandalf: The Lord Of The Rings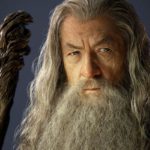 Advertisements
Year: 2001
Character: Gandalf is a wizard who is the leader of the Fellowship of the Ring
Played by: Ian McKellen
According to Cinema Blend, Ian McKellen joked about landing the role of Gandalf in The Lord of the Rings, saying, "I still don't quite know how Gandalf came my way. I think because some of the actors who would have been offered it before me were rather put off by the idea of having to live in New Zealand for a year. 'Where the hell is that?' Well, more fool them."
Sean Connery was tapped to play Gandalf, but passed. He told the New Zealand Herald: "I read the book. I read the script. I saw the movies. Ian McKellen, I believe, is marvelous in it." He later said during an interview, "Yeah, well, I never understood it. I saw the movie. I still didn't understand it. I would be interested in doing something that I didn't fully understand, but not for 18 months."
Advertisements
18

Vivien Ward: Pretty Woman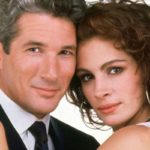 Advertisements
Year: 1990
Character: Vivian Ward is a call girl who is hired by a wealthy man for a week
Played by: Julia Roberts
Julia Roberts shined as Vivien, the light-hearted prostitute, in Pretty Woman. Garry Marshall, who directed the film, told Vanity Fair that the original script had been much darker until he took over the script. "The chemistry between Roberts and Gere was perfect. The actors brought such a lovability and charm that I didn't think the audience would want a dark ending, and it didn't hurt that I am from the school of happy endings," he said.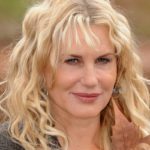 Daryl Hannah decided not to play Vivian Ward in Pretty Woman and has zero regrets that Julia Roberts took the lead instead. According to Contact Music, Hannah said, "One of the things I'm most proud of is refusing to take Julia's role," she continued. "I think that film is degrading for the whole of womankind."
Advertisements
19

Thelma and Louise: Thelma And Louise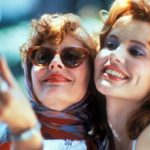 Advertisements
Year: 1991
Characters: Thelma and Louise are two women who set off on an adventure and become outlaws
Played by: Geena Davis and Susan Sarandon
Geena Davis revealed to the Hollywood Reporter that she initially wanted to play Louise until she met Susan Sarandon. "The first time I meet [Sarandon], it was just Ridley and she and I," Davis said. "We were going to get together and go through the script. And pretty much the second I met her, I was like: 'What was I thinking? How could I possibly play Louise? She's just fabulous.'"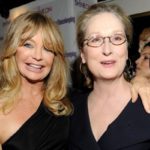 In the book Off the Cliff: How the Making of Thelma & Louise Drove Hollywood to the Edge, author Becky Aikman revealed that Meryl Streep and Goldie Hawn wanted to play Thelma and Louise. "They didn't have their agents make the call; they did it themselves. No one would have expected the two friends, box-office champs and Oscar winners, to campaign for parts, but they showed up prepared to kill," Aikman wrote. In the end, Ridley Scott wanted to go in a different direction.
Advertisements
20

Tiffany Maxwell: Silver Linings Playbook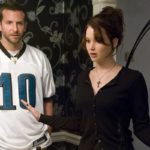 Advertisements
Year: 2012
Character: Tiffany Maxwell is a young widow who meets a recently divorced man
Played by: Jennifer Lawrence
According to Backstage, Jennifer Lawrence auditioned for director David O. Russell over Skype. Lawrence says she was nervous because she's not technologically inclined. "Luckily, David started by having me jog in place alone in my apartment, which somehow helped ease some of the initial awkwardness, and we were able to jump right into the audition."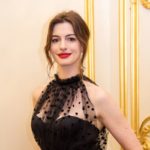 Jennifer Lawrence and Bradley Cooper had undeniable chemistry in Silver Linings Playbook, but they weren't the first actors cast in the film. Anne Hathaway and Mark Wahlberg were initially set to be in the film, but Hathaway passed because she and David O. Russell had "creative differences."
Advertisements