Meet Hollywood's LGBTQ Power Couples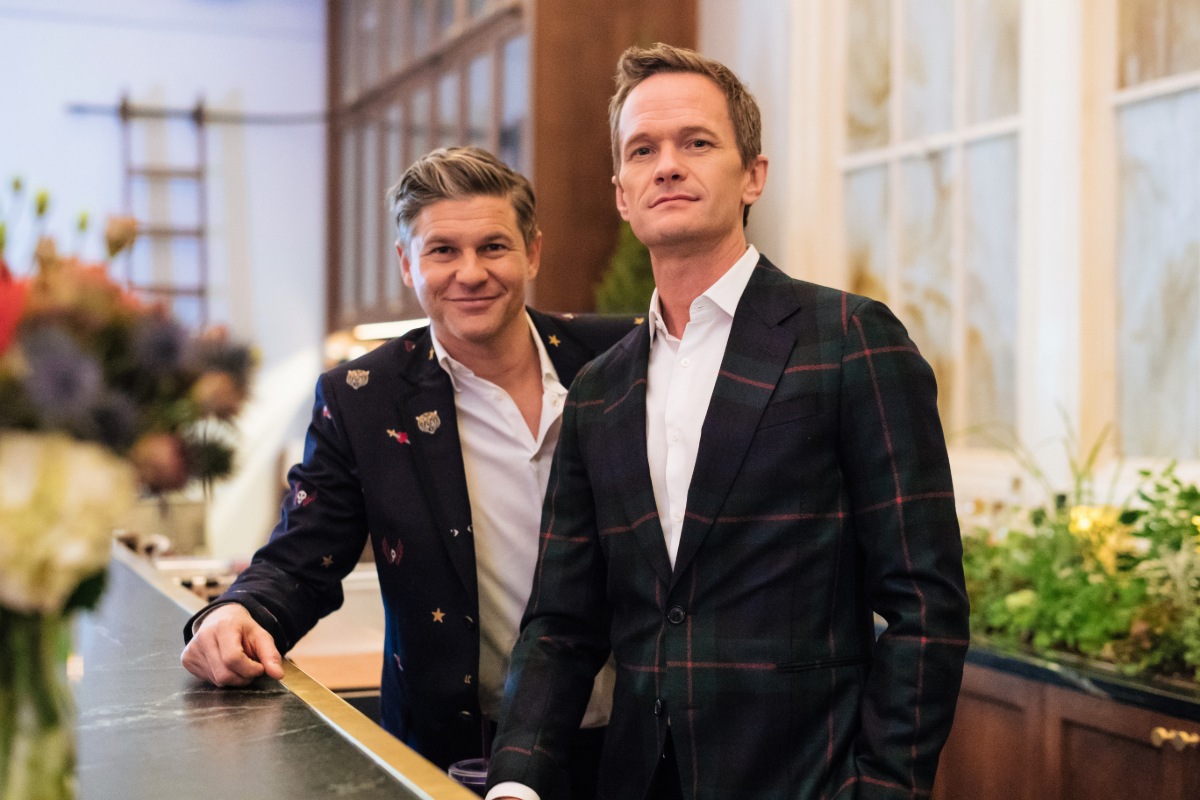 These celebrity same-sex couples will give you all the feels. Find out how they fell in love and built lives together.
1

Sarah Paulson & Holland Taylor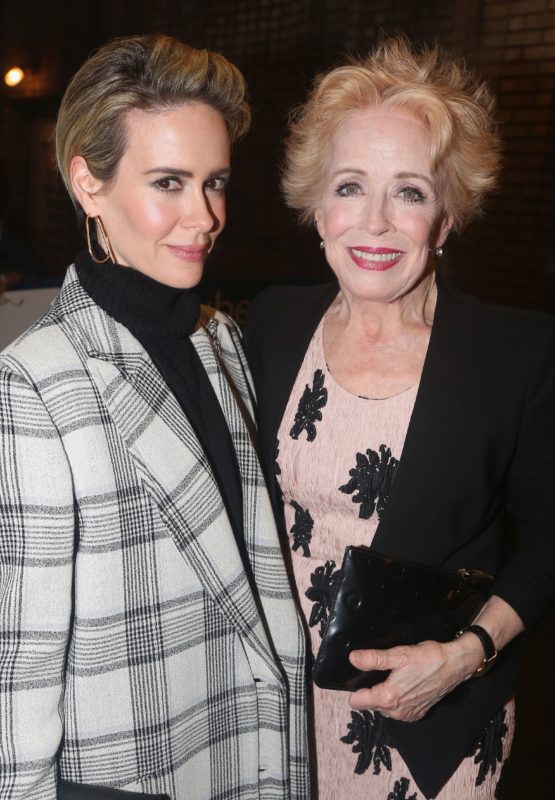 Sarah Paulson and Holland Taylor have been together since 2015. They initially met at a party, but both of them were seeing other people. Paulson talked about their relationship while she was a guest on Watch What Happens Live with Andy Cohen and revealed that their love blossomed on Twitter.
They had worked together on a PSA for an organization when they "breezed past each other". They followed each other on Twitter soon after and eventually exchanged DM's. Paulson told The New York Times that she thought Taylor was "probably the most exquisitely beautiful woman I'd ever seen."
2

Samira Wiley & Lauren Morelli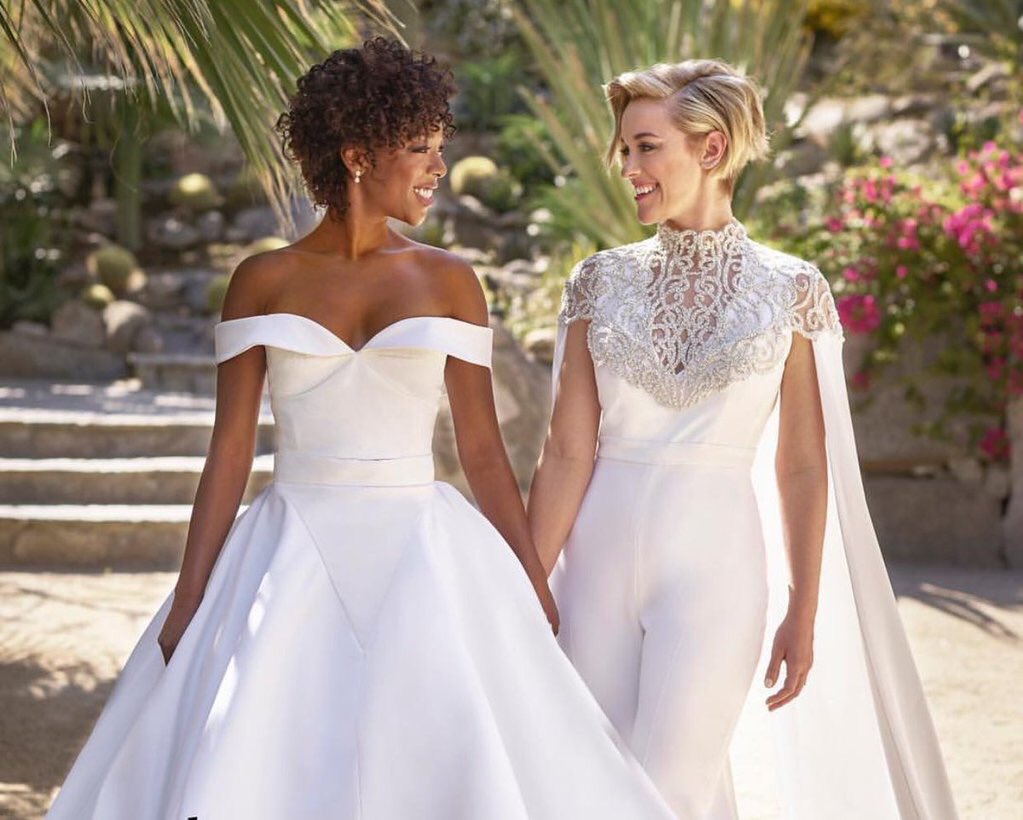 Samira Wiley & Lauren Morelli met on the set of the series Orange Is the New Black. Wiley played Poussey Washington and Morelli was a writer on the show. Morelli was married to a man at the time. The couple eventually fell in love as Wiley helped Morelli process her orientation. 
Morelli eventually divorced her husband, and the ladies wed in 2017. Wiley told Out magazine about her wife, "I think — I know — I would not be where I am without Lauren. When I was first being thrust into the public eye, I wouldn't talk about my orientation. Being with Lauren taught me self-love."
3

Ricky Martin and Jwan Yosef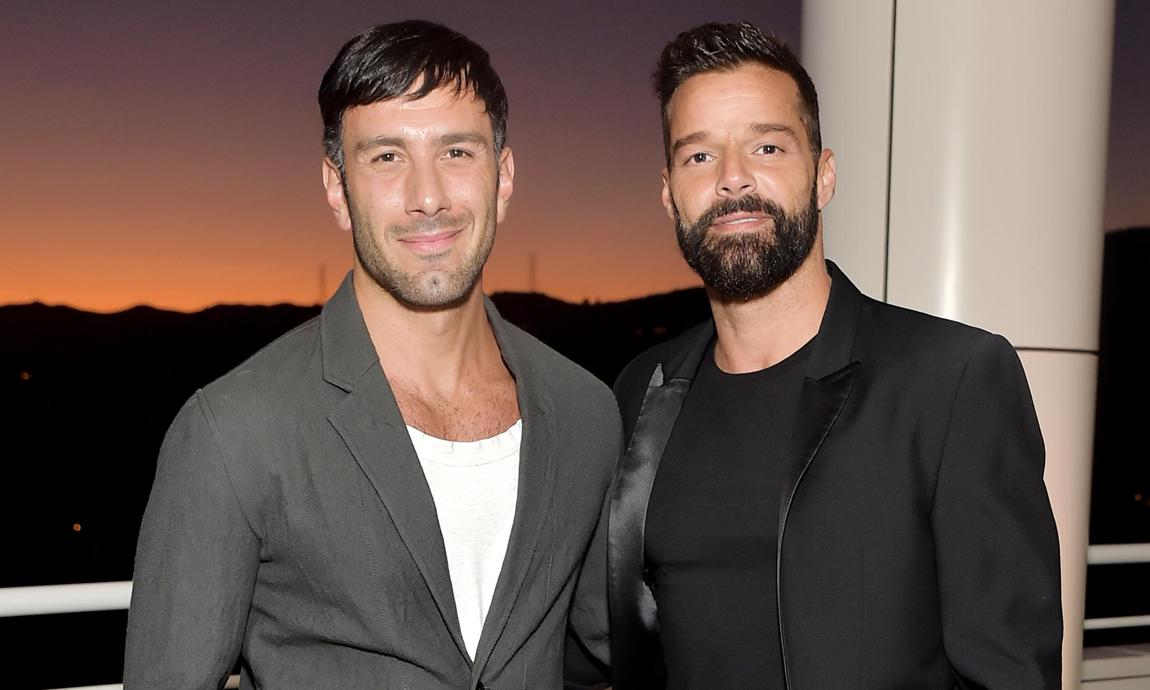 Ricky Martin and Jwan Yosef were married in 2018 and are the parents of four children via surrogate. Martin revealed to Attitude that he and Yosef talked for six months before meeting face to face, but when they finally did, it was love at first sight.
"When I first saw him, I said, 'I am going to marry this guy.' And apparently, he said exactly the same thing," Martin said. "Obviously, he only told me this later on; you have to keep it to yourself at first! But I lost my breath when I saw him. Six months' build-up and it was very romantic."
4

Ellen DeGeneres & Portia de Rossi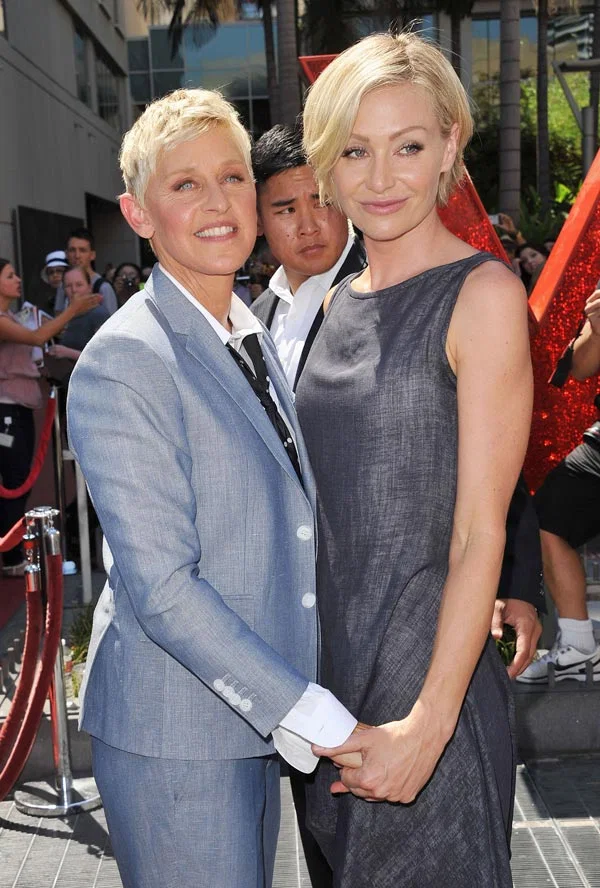 Ellen DeGeneres and Portia de Rossi are one of Hollywood's most-watched couples. They met at a party in 2004, but they reconnected at VH1's Big in '04 Awards ceremony. A year later, they made their first public appearance as a couple at the HBO Golden Globe Awards Party. 
They were married on August 16, 2008, and have been going strong ever since. Degeneres opened up to People magazine about her love for de Rossi, saying, "It's the first time that I've known in every cell of my being that I'm with somebody for the rest of my life."
5

David Furnish & Sir Elton John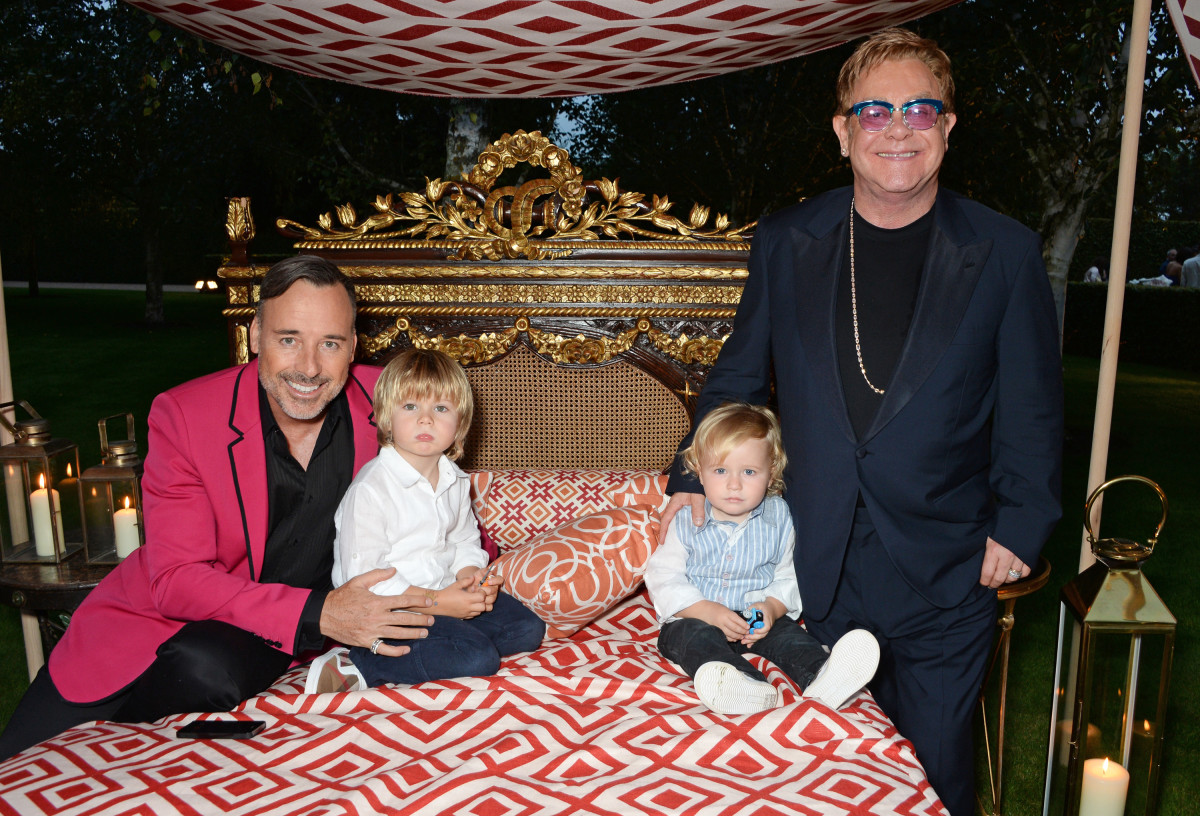 Sir Elton John and David Furnish are practically royalty when it comes to celebrity gay couples. They've been together for over 25 years. They were married in 2015 and have two boys, Zachary and Elijah, who were born via surrogate. According to Biography.com, the couple has a sweet weekly tradition.  
"Every Saturday we gave each other an anniversary card, because we met on a Saturday," Furnish said. "So, we wrote down, in like a little card that you put next to the bed, 'Happy Anniversary.' And you write about the week that's passed and the week that's coming." How adorable is that?
6

Jodie Foster and Alexandra Hedison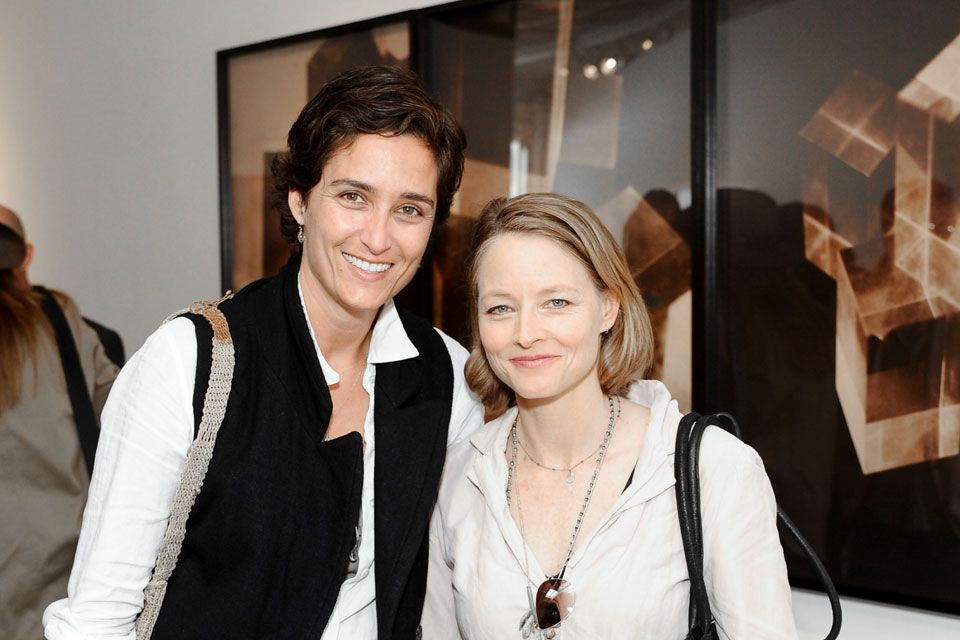 Jodie Foster and Alexandra Hedison are another gay Hollywood power couple, although they tend to be tight-lipped about their relationship and prefer to be low key. The actress and photographer kept their love out of the spotlight, but had been together for a decade when they were married in 2014 in a top-secret ceremony. 
A family insider spoke with People magazine and gave us a look into Foster and Hedison's marriage. "They are very private when they're around people they don't know," the source said. "But when they're together, it can be like they're in their own world."
7

Lance Bass & Michael Turchin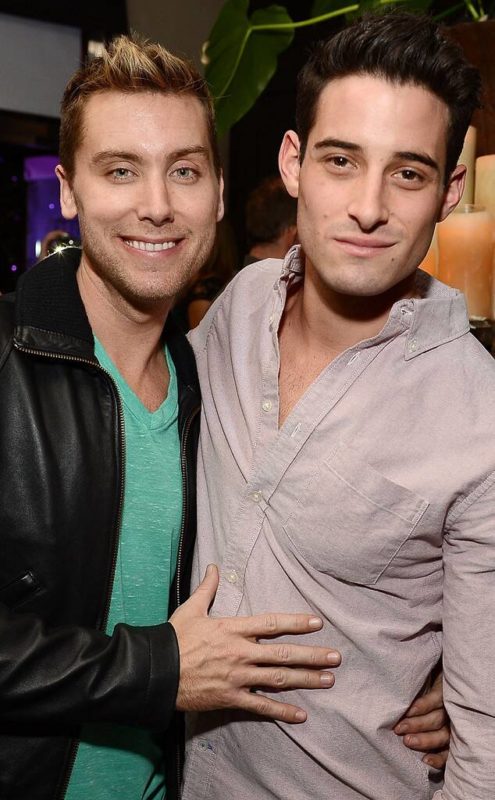 Lance Bass & Michael Turchin began dating in 2010 and were married in 2014. According to People magazine, the couple became close friends before getting involved romantically. Turchin opened up about how his relationship with the former 'NSYNC member evolved over time. 
"It was just so organic and not a forced situation," Turchin said. "We just knew each other so well by the time we got to that point. We had a great foundation to build upon." They've been happily married for 6 years and hope to start a family together soon.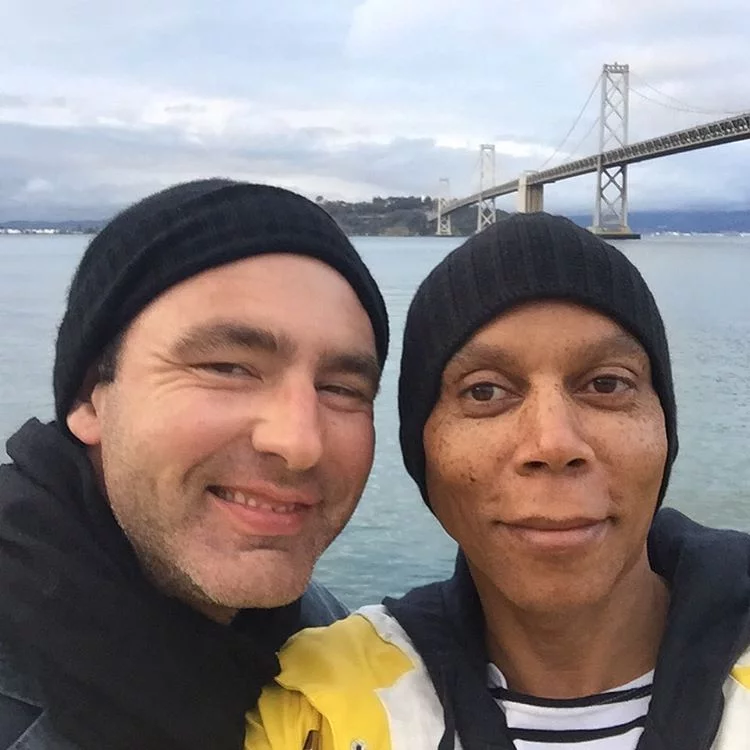 RuPaul and Georges LeBar met at the Limelight disco in 1994. The drag queen and rancher have been together over 25 years and were married in 2017. RuPaul gushed about his husband during an interview with The Guardian. 
"He and I know that on this planet where there are millions and millions of people, the person I have found on this planet that I like the very most is him. And I know that for him the person he loves the most on this planet is me. I know that; there's no doubt in my mind," RuPaul said. 
9

Saffron Burrows & Alison Ballan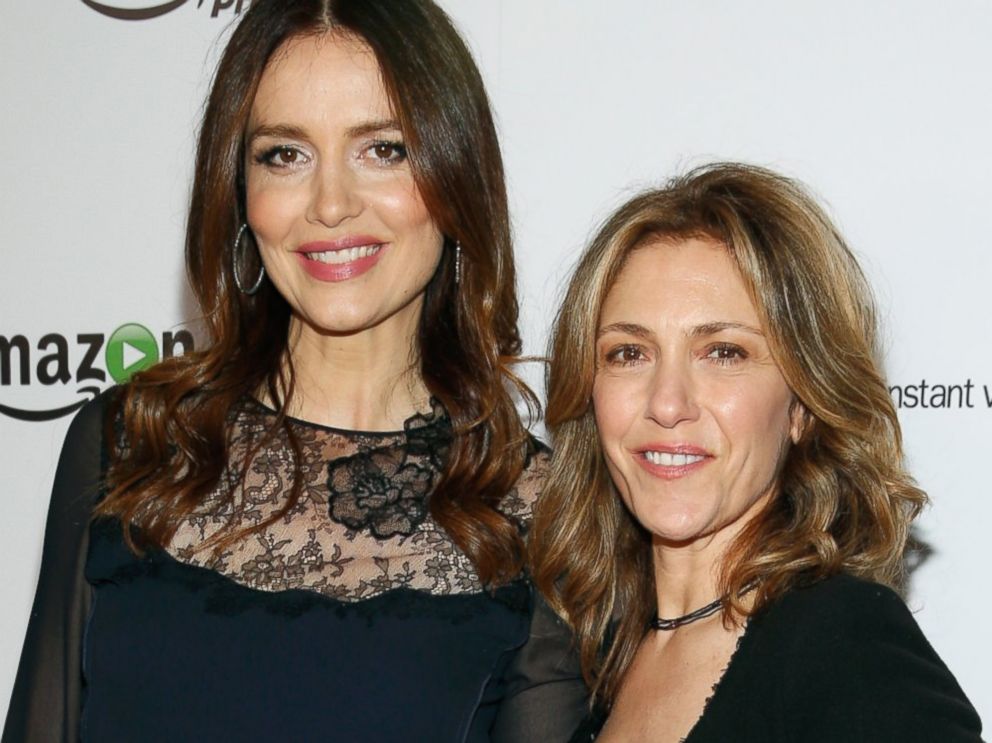 Saffron Burrows is most known for her stint on the show Law & Order and kept her relationship with Alison Ballan under wraps until she revealed in 2014 that they had quietly eloped. The private couple had been together for 6 years and parented a son together. 
Burrows opened up to The Guardian about why she finally revealed her marriage. "I'm really proud of my family and who they are, these two individuals beside me," she added. "That's certainly my proudest achievement. And for my boy, I want to be honest with him because he deserves it—but also proud." 
10

Mario Cantone & Jerry Dixon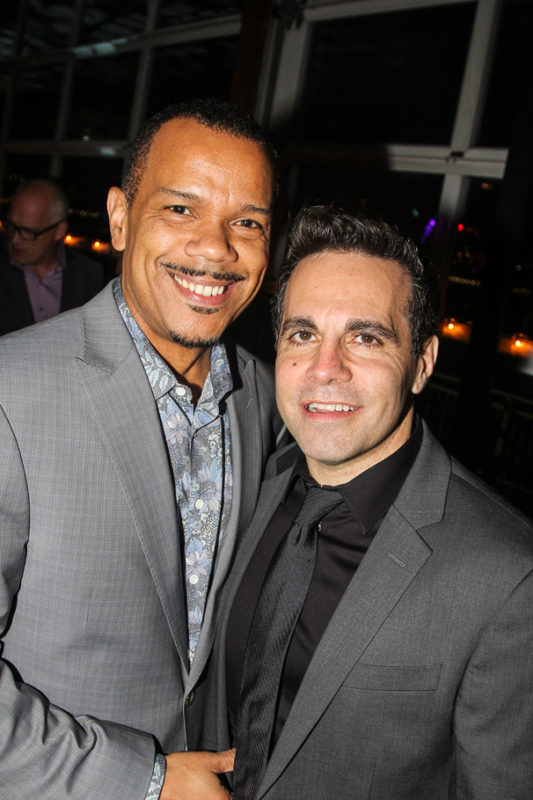 Mario Cantone and Jerry Dixon have one of the most enduring love stories. The comedian and the musical theater director were together for 20 years before getting hitched in 2011. The Sex in the City star gushed about the ceremony and his husband while he was a guest on The View." It was beautiful, just my family there. I love him. He's a good man," Cantone said. 
They've also collaborated on several stage projects. The real-life partners played lovers on stage in Mark Gerrard's STEVE, directed by Cynthia Nixon in 2015. These two are quite a creative force. 
11

Lily Tomlin & Jane Wagner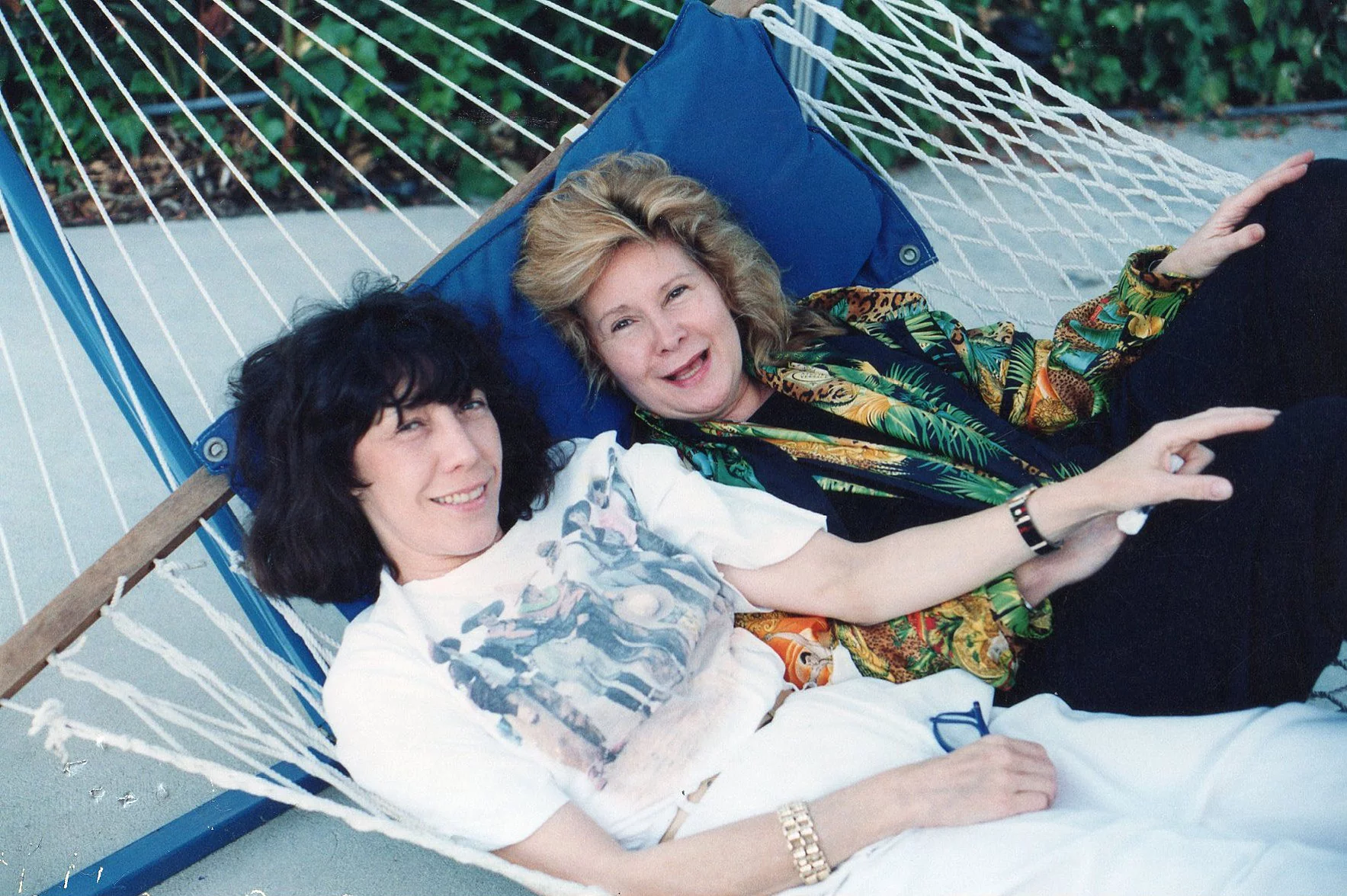 Lily Tomlin & Jane Wagner have a love story for the ages and have been together for 50 years. The actress and screenwriter met professionally, but fell in love almost immediately after meeting. Tomlin told Metro Weekly, "Frankly, I was pretty taken with her as soon as I saw her. We just sort of clicked. We became a couple right away," she said. 
They were married in 2013 in an intimate ceremony at a friend's house. "It was sweet," Tomlin told People magazine. "We didn't have any rings, so I went into our jewelry and was digging out rings. I said, 'We have to have some kind of rings!'"
12

Neil Patrick Harris & David Burtka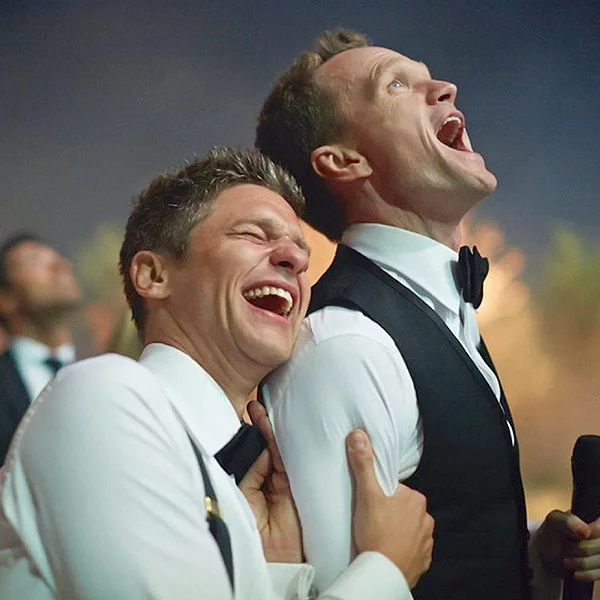 Neil Patrick Harris and David Burtka give us total relationship goals. The actor and chef have been together for over a decade and met in 2004 by chance on a street corner. "I just stammered around him. I couldn't take my eyes off him," Harris told Out magazine about meeting Burtka. They were married in Italy in September 2014. 
The adorable duo also welcomed fraternal twins, Gideon Scott and Harper Grace, in 2010 via surrogate. Both proud dads often share sweet family photos on social media. It seems Harris and Burtka have a love that was built to last.
13

Sean Hayes & Scott Icenogle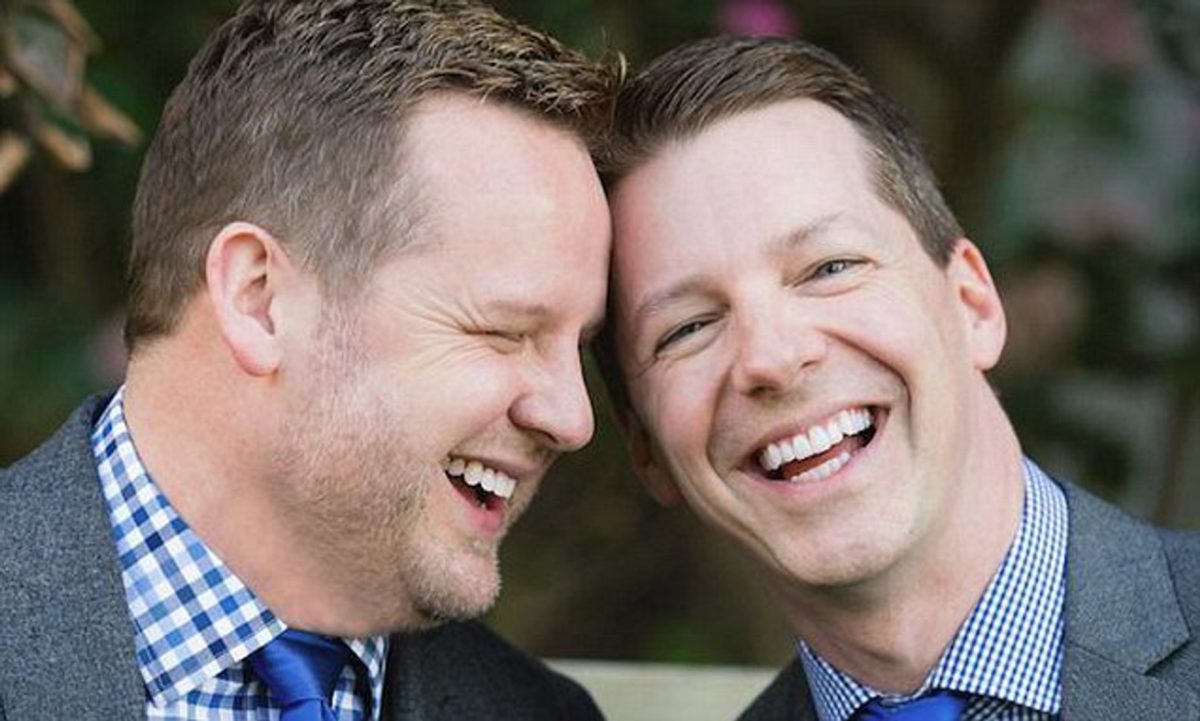 Sean Hayes & Scott Icenogle wed in 2014 after dating for 8 years. So, how did these two love birds meet? According to People magazine, Icenogle used to be the DJ on The Ellen DeGeneres Show and Hayes asked DeGeneres to introduce them. 
He told the mag, "It sounds really corny and cheesy to say it, but I saw him and I knew that that's the type of person I need to be with because—this is the corny part—because I know he'll make me better, and he's a very grounded, stable person and I'm a crazy actor."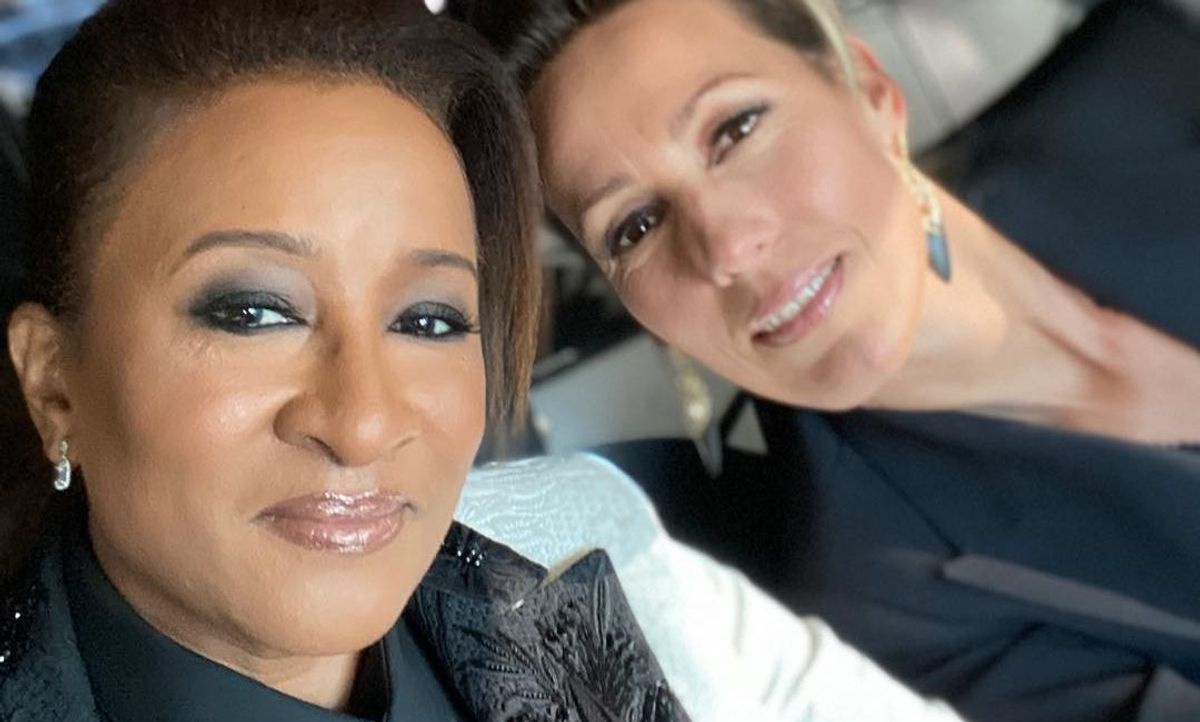 Wanda & Alex Sykes dated for two years before they were married in 2014 and are the parents of twins Olivia Lou and Lucas Claude. They have a sweet love story. Sykes opened up to The Advocate about how fate brought them together.
Wanda first saw Alex on a ferry ride to New York's Fire Island and was immediately attracted to her. "Something really said to me—like audibly—'Wow, that's what you need, Wanda," Sykes said. The two met by chance when Sykes was remodeling her kitchen and a mutual friend referred her to Alex, who sold granite countertops.
15

Nate Berkus & Jeremiah Brent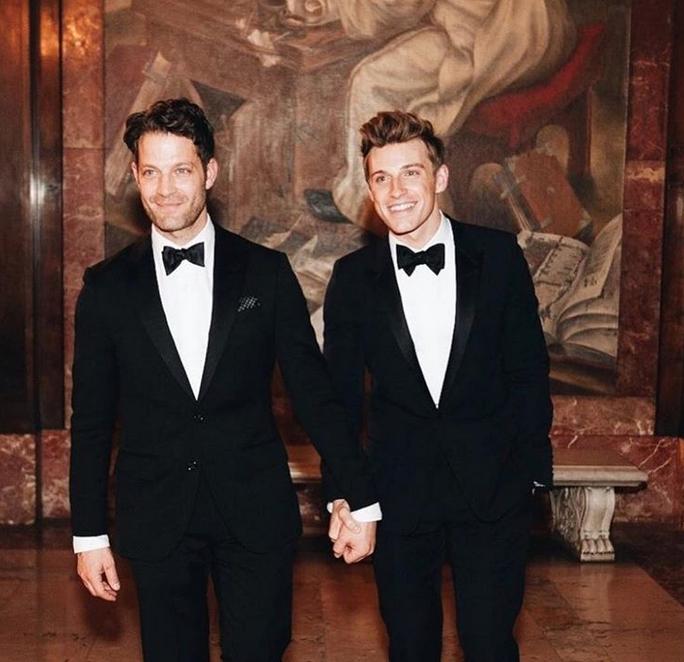 Nate Berkus and Jeremiah Brent are a match made in design heaven. The couple met through Oprah Winfrey, Berkus made a name for himself on The Oprah Winfrey Show where Brent was the resident interior designer. They were married in 2014 and have two kids, Poppy and Oskar, via surrogate. 
Brent spoke to Thrive about how becoming parents deepened their relationship. "I didn't realize that love could evolve," Brent shared, "And then you have a child and you watch that love evolve into a very different direction in an entirely different type of love."  
16

Jesse Tyler Ferguson & Justin Mikita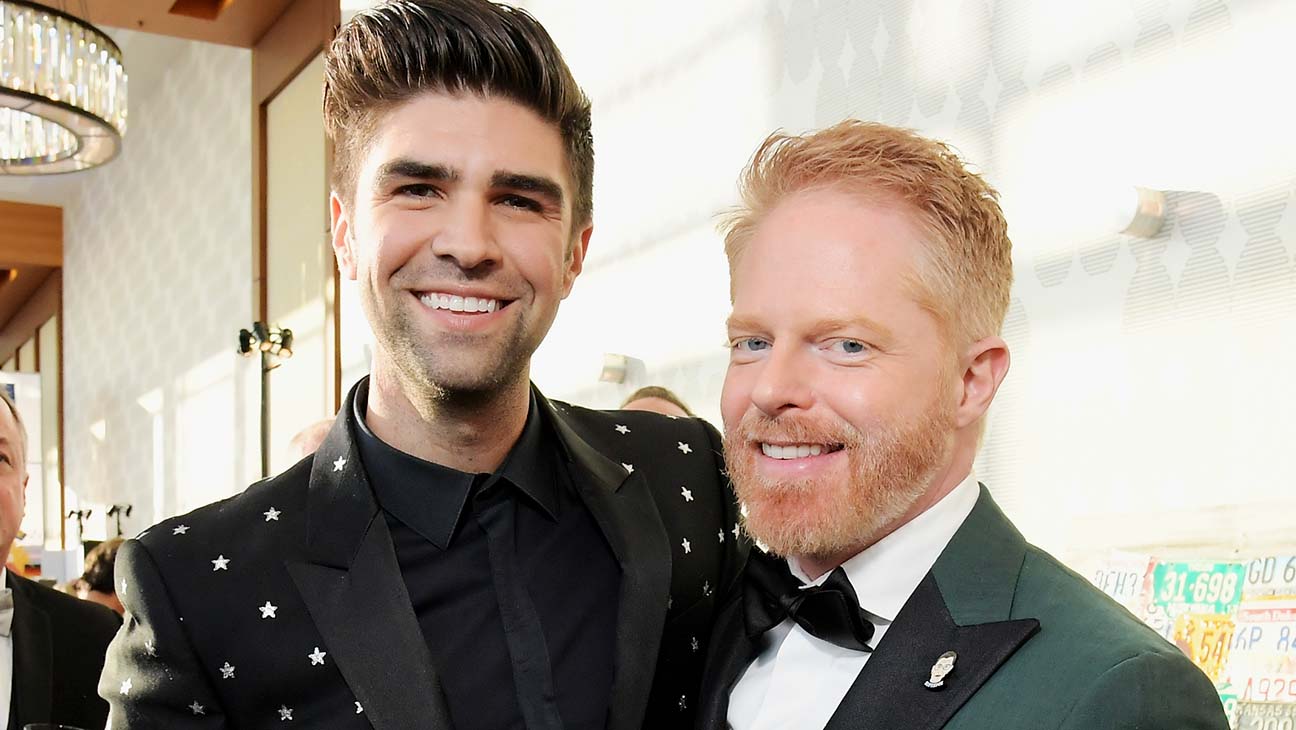 Jesse Tyler Ferguson and Justin Mikita met in the most normal way possible, at the gym. The duo first encountered each other in the locker room at Equinox in West Hollywood. Ferguson told Variety, "I was taken by how handsome he was and how sweet," he said. "I started asking questions about him, and I think he was sort of thrown off by that and ran away from me."
They kept in touch via Twitter and eventually got together. They tied the knot in 2013 and recently announced that they're expecting a child in 2020. Congrats to the new dads!
17

Melissa Etheridge & Linda Wallem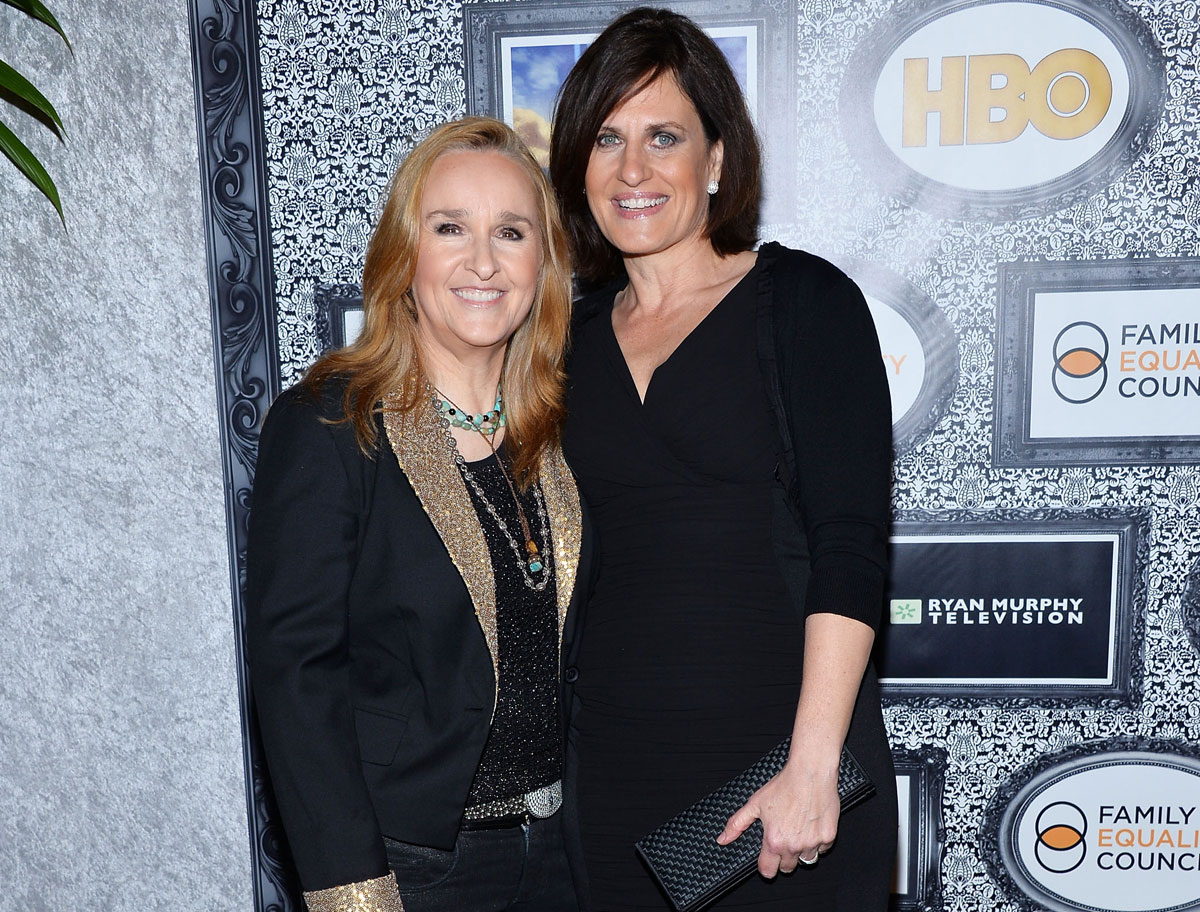 Melissa Etheridge and Linda Wallem had been best friends for 10 years before they became involved romantically. Etheridge spoke with Access, sharing that Wallem helped her take care of her 4 children after breaking up with Tammy Lynn Michaels. Their relationship developed over time. 
"Slowly one morning, literally over sippy cups, I'm running [around] making lunches, I said, 'Where are the sippy cups?' She said, 'Well, dear,'" Etheridge explained. "We were like a married couple without the benefits, so why not have the benefits!?" The couple made it official in a 2014 wedding ceremony. 
18

Cynthia Nixon & Christine Marinoni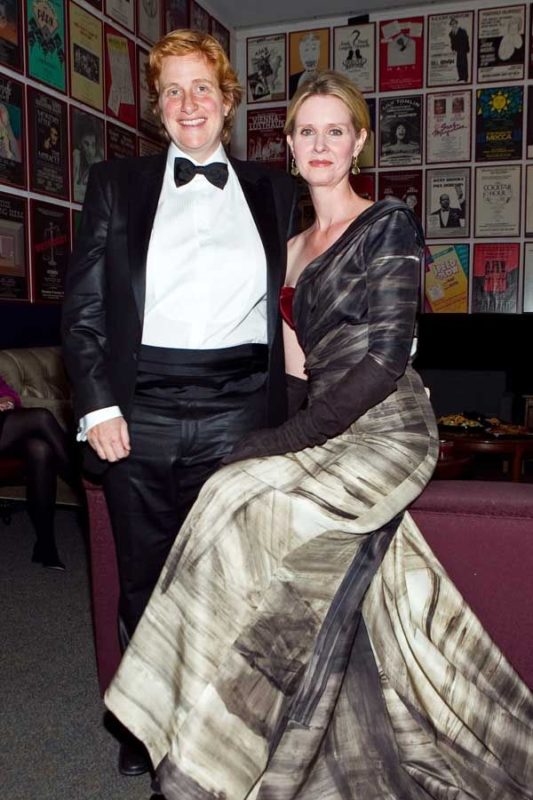 Cynthia Nixon found fame playing Miranda Hobbes on Sex in the City. The actress had only been in a long-term relationship with a man before falling in love with her wife, Christine Marinoni. Nixon told the Radio Times, "I had never dated a woman before or even kissed a woman or anything," she said.
"So when we started seeing each other, Christine kept waiting for the other shoe to drop, for me to panic about what this would mean—to my career or to myself—as if somehow I just hadn't noticed that she was a woman." They were married in 2012. 
19

Robin Roberts & Amber Laign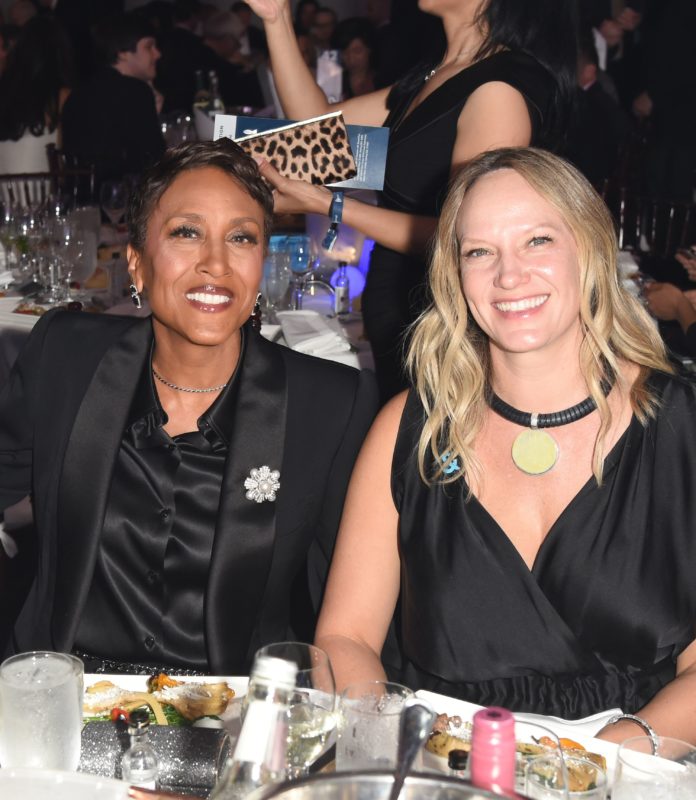 Good Morning America host Robin Roberts has been in a relationship with her partner, massage therapist Amber Laign, for 15 years. They were private about their relationship until Roberts came out to the world in a Facebook post in 2013, which thanked her family, nurses, and doctors who helped her overcome myelodysplastic syndrome. 
She wrote, "I am grateful for my entire family, my long-time girlfriend, Amber, and friends as we prepare to celebrate a glorious new year together." The duo met on a blind date in 2009 and have been there for each other through thick and thin. 
20

Ellen Page & Emma Portner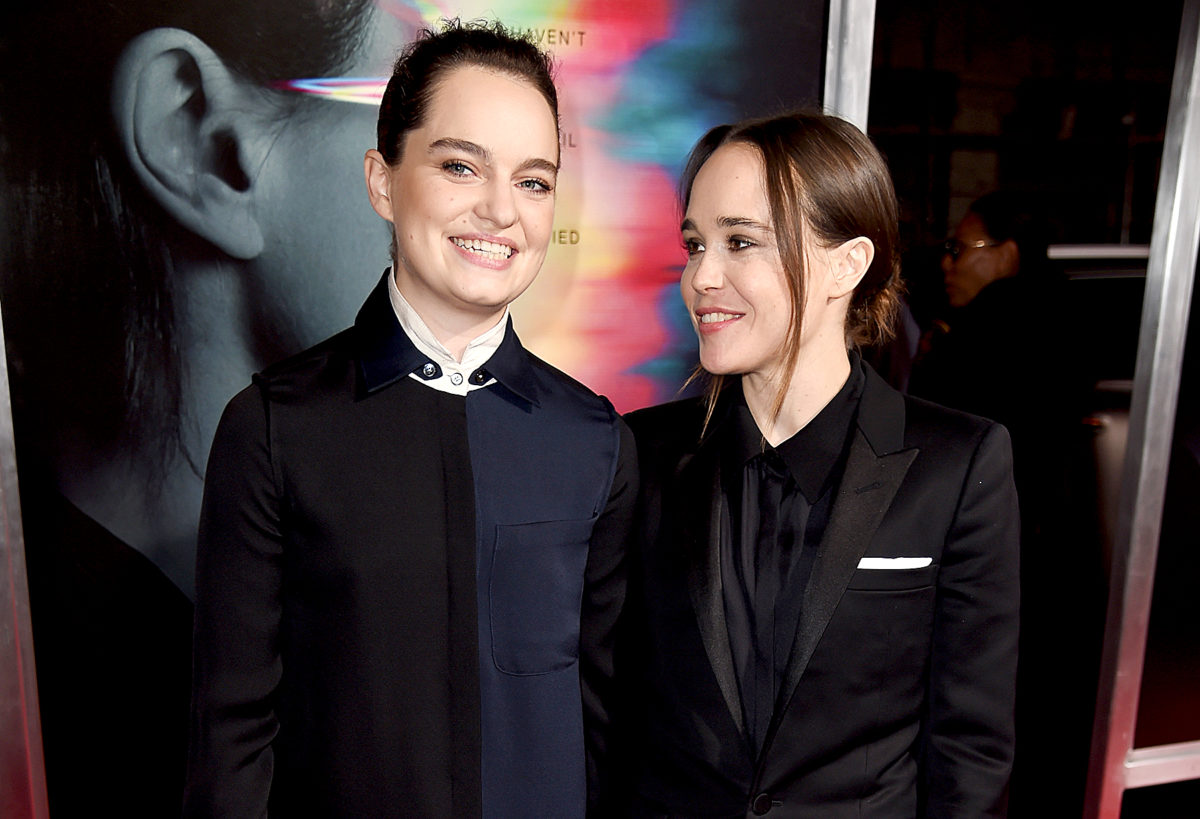 Ellen Page first saw her wife, choreographer Emma Portner, on Instagram. The duo followed each other on the social media platform. Page revealed to The New York Times that Portner's dancing ability instantly transfixed her. "I thought, damn, this girl is so talented and so cool," she said. "I knew right away we were both creative spirits."
They started dating in 2017 and surprised fans when they married in a secret ceremony in 2018. The lucky couple now share a home in Hollywood Hills with their terrier, Patters. How's that for happily ever after?