The Most Dramatic Moments Of All Time On The Bachelor
1

Jesse Palmer Forgot Karen Lindsay's Name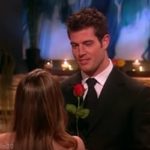 Advertisements
One of the most awkward moments of The Bachelor happened during Season 5. Jesse Palmer had a stroke of amnesia during the rose ceremony and accidentally called out the wrong girl's name, saying Katie Gehart instead of Karen Lindsay. The look of sheer panic on his face was priceless when he realized his mistake.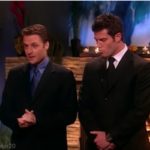 Palmer asked to speak to Chris Harrison alone and confessed that he had forgotten Karen's name. "I froze and forgot," he said. "We gotta do that again." They gave him another chance to give a rose to Karen. Katie was gracious about the mixup and granted another week on the show. 
Advertisements
2

Rozlyn Papa Confronted About Affair With a Staffer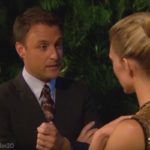 Advertisements
Another juicy moment happened during Season 14 when Chris Harrison confronted Rozlyn Papa about having inappropriate relations with a member of the production team. Papa was told to pack her bags and leave the show. She denied the allegations, claiming she and the staffer were just good friends.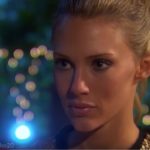 Harrison told People he had the proof of the affair. "She had a physical relationship with a producer on our show," Harrison said. "You cannot do that. There is no gray area… Other girls on the show saw it. The producer confessed more than once and to more than one person. I cannot make it any clearer."
Advertisements
3

Jason Mesnick Pulled A Switcheroo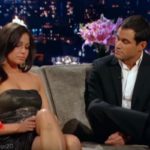 Advertisements
Season 13 featured the infamous moment when Jason Mesnick broke things off with Melissa Rycroft because he still had feelings for runner-up Molly Malaney. Mesnick initially proposed to Rycroft in the season finale but had a change of heart during the show After the Final Rose. He broke off their engagement on the air.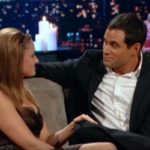 Molly Malaney immediately joined him on the show, where Mesnick asked her to spend the rest of her life with him. Apparently, he made the right decision because they are still married to this day and are the parents of two children. 
Advertisements
4

Brad Womack Walked Away Empty-Handed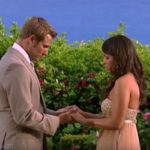 Advertisements
A tense moment unfolded during the Season 11 finale when Brad Womack decided not to pick either of the contestants. He famously dumped Deanna Pappas on national television during the final rose ceremony. This was the first time a bachelor left the show solo, and it was painful to watch.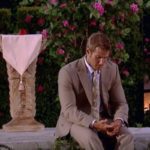 The Bachelor executive producer Martin Hinton admitted to ABC News that producers were nervous about the decision. "But in the end, it was clear that… we couldn't force him to do anything, nor would we," said Hilton. Womack returned for another chance at love in Season 15. 
Advertisements
Jake Pavelka and Vienna Girardi's Epic Breakup Interview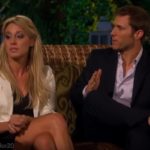 Advertisements
One of the most explosive moments came from Season 10. Jake Pavelka and Vienna Girardi called off their engagement after he had proposed to her during the finale. The exes when through a nasty breakup. Girardi called him a liar after he accused her of cheating.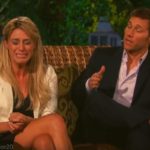 The duo sat down for a post-break-up interview during an episode of The Bachelorette and totally went off on each other. Girardi stormed off the set in tears. The host, Chris Harrison, later told Good Morning America, "When I went into this interview I did not think it would get as angry and contentious as it did," he said. 
Advertisements
6

Ali Fedotowsky Left Jake Pavelka For Her Job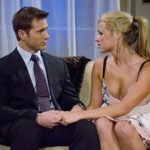 Advertisements
Things took a dramatic turn during Season 14. Ali Fedotowsky made it to the final four during Jake Pavelka's season, but shocked fans when she abruptly left the show. During an emotional exchange, Fedotowsky told Pavelka that she had to leave to save her job.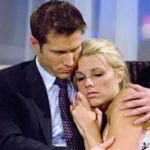 The Facebook rep walked away from her chance at love with Pavelka, a decision she later regretted. Fedotowsky called for a second chance with him, but he turned her down because he was falling for the other women in the show. "I just don't think it's a good idea," he said in the phone call. 
Advertisements
Andi Dorfman Burned Juan Pablo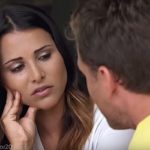 Advertisements
A heated moment unfolded during Season 18 when Andi Dorfman went off on Juan Pablo. After spending a disappointing night with him in the Fantasy Suite, the two had a heated exchange where she called Pablo an a**hole.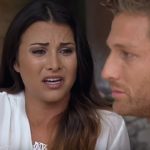 Dorfman appeared on The Bachelor: The Greatest Seasons Ever and reflected on that night saying, "I mean, I will never tell exactly what happened. I believe that should be something… now, I guess everybody talks about it. But back then, we used to keep what was in the fantasy suite in there. I will say this: I feel like the time was not utilized to get to know me."
Advertisements
8

Colton Underwood Jumped The Gate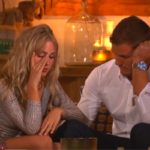 Advertisements
Things got crazy in Season 23 when Cassie Randolph eliminated herself from the show. The drama started when Colton Underwood mentioned not being able to get her dad's blessing. Her father flew into Portugal for a heart-to-heart, saying, "For me to give a blessing after a half-hour conversation isn't something really diligent," he said.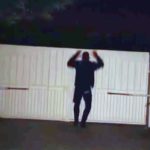 The next scene showed Randolph exiting the show in tears. Underwood was so distraught about her leaving that he stormed off the set and jumped over a gate to escape from the camera crew. Underwood reportedly aimlessly wandered the streets of Portugal all night.
Advertisements
9

Cassie Randolph's Restraining Order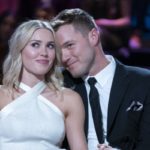 Advertisements
Cassie Randolph and Colton Underwood's relationship didn't stop when she left the show. During the finale, Underwood ended things with the other contestants and arrived at Randolph's hotel room to tell her she was the one he chose. She agreed to give the relationship a chance.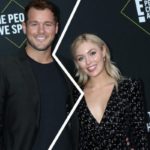 Eventually, their relationship turned sour, and Randolph filed a restraining order against him in September 2020. She claimed he had planted a tracking device in her car, showed up uninvited to her apartment and her parents' house, and harassed her through text messages. Randolph ended up dropping the charges after they reached a private agreement.  
Advertisements
10

Chantal O'Brien Slapped Brad Womack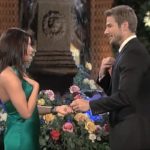 Advertisements
Chantal O'Brien made a memorable first impression during Season 15. After watching Brad Womack's original season, she wasted no time in meeting him and slapped him across the face on behalf of "every woman in America." He appeared quite shocked, but she still made it to the finale.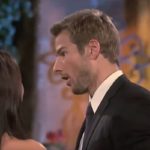 Womack opened up to TMZ about the slap, "I think Chantal was just trying to make a statement about my past behavior and make a strong first impression, which she did," he said."I think what Chantal did was a lighthearted gesture which I took as such."
Advertisements
11

Kylie Thought Juan Pablo Called Her a Name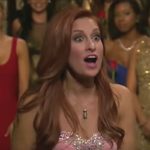 Advertisements
Kylie Lewis had a facepalm moment during Season 18. The event happened during the rose ceremony when Juan Pablo called out Kat's name, but Kylie stepped up instead. Both ladies came forward while Pablo and the other contestants cringed. "I said Kat," he announced painfully.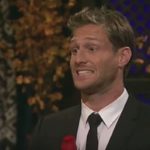 Lewis eventually realized her mistake, turned around, only to pause, and ask if he could take both of them. The embarrassed look on her face created an epic reality show moment that fans will never forget. She later told TMZ that the producers of the show set her up to be humiliated.
Advertisements
Arie Luyendyk Jr. Broke Up With Becca Kufrin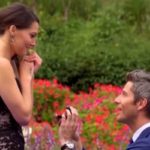 Advertisements
Arie Luyendyk Jr. made Becca Kufrin's fairytale ending come true when he proposed to her during the Season 22 finale. Her dream came crashing down during one of their post-finale "happy couple weekends" when he broke up with her in an unedited clip and called off their engagement. She ended up crying in the bathroom.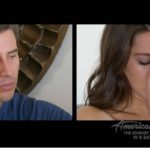 Luyendyk apparently had a change of heart, declared his love, and proposed to runner-up Lauren Burnham on After the Final Rose. Despite the painful breakup, Kufrin was given another chance to find love when she was the 14 Bachelorette. 
Advertisements
13

Ben Higgens's Double Love Confession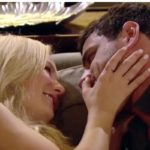 Advertisements
Ben Higgens caused quite a stir in Season 20 when he said "I love you" to both of the final contestants, Lauren Bushnell and JoJo Fletcher. It was a historical moment, as that was the first time a bachelor ever claimed to be in love before the proposal. This made things super awkward when he sent JoJo packing during the finale.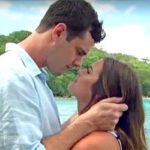 He later told ET that he regretted telling JoJo that he loved her. "I wish I would not have done that," Higgens said. "I was sorry for JoJo watching it back…in the moment, the damage was done. I was sorry that I did that to somebody." 
Advertisements
14

Jenna Cooper's Cheating Allegations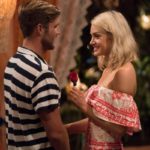 Advertisements
Jenna Cooper and Jordan Kimball seemed like the perfect match when they got engaged during Season 5 of Bachelor in Paradise. Yet, a scandal erupted when alleged texts surfaced between Cooper and another man, where she claimed the romance with Kimball was just for show.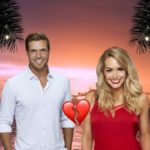 Kimball called off the engagement before the finale aired while Cooper maintained her innocence. She then accused Kimball of fabricating the texts. The reality star later claimed that the "forensic analysis of my electronic devices and iCloud account prove that the fraudulent text messages posted by 'Reality' Steve were not mine." Kimball denies the allegation.
Advertisements
15

Production Of Bachelor In Paradise Shut Down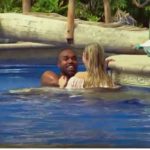 Advertisements
Season 4 of Bachelor in Paradise shut down because of misconduct allegations that revolved around the cast members, Corinne Olympios and DeMario Jackson. The alleged encounter happened in a swimming pool after filming had started where heavy drinking was involved.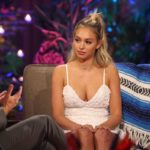 A third party reported the incident, and production shut down so Warner Bros. could investigate. In the end, they found no wrongdoing, and filming resumed, minus Olympios and Jackson. She later told Chris Harrison during an interview that she was on new medication and Jackson was not to blame. 
Advertisements
16

Victoria Fuller's Ex-Boyfriend Joined Her Date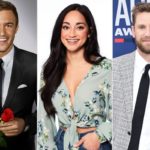 Advertisements
Season 24 of The Bachelor featured a tense moment when Peter Weber unknowingly took Victoria Fuller on a date and her ex-boyfriend appeared. The duo flew to Cedar Point to enjoy the rides at the amusement park and see a surprise country music concert.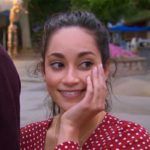 There was just one problem. Fuller's ex-boyfriend Chase Rice was the performer. Fuller told People, "We turn the corner, and I see Chase, my ex-boyfriend. Nothing could be worse. I'm freaking out right now," she said. "I want to die. Chase and I dated before I came on the show. It's just awkward. This situation is so uncomfortable."
Advertisements
17

Marcus Grodd And Lacy Faddoul's Fake Wedding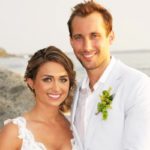 Advertisements
Season 1 of Bachelor In Paradise ended with the touching televised wedding of Marcus Grodd and Lacy Faddou. Despite the walk down the aisle and the exchanging of vows, it turned out that the reality couple didn't get legally married and it was a fake ceremony. Grodd revealed that Faddou actually ghosted him.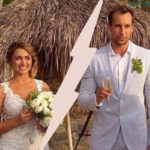 "It feels like she's a runaway bride," he told Life and Style. "We had this fantastic relationship, and then it totally vanished. It was like she ran away. When we came back, we were supposed to start the paperwork. But she stalled… I feel duped."
Advertisements
18

 Michelle Kujawa's Hook Up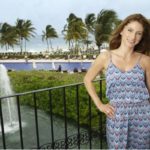 Advertisements
A totally crazy moment unfolded during Season 1 of Bachelor In Paradise when contestant Michelle Kujawa secretly hooked up with one of the sound guys. The duo was hanging out in her hotel room when crew members attempted to confront Kujawa because she had been acting suspiciously.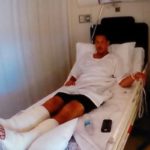 When they knocked on her door, the sound guy tried to jump over the balcony and ended up breaking both of his legs. They re-enacted the scenario in a hilarious clip that will forever live on in Bachelor history. When will the crew learn the ladies are off-limits? 
Advertisements
19

Peter Weber's T

umultuous Journey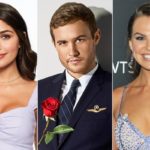 Advertisements
Season 24 was a roller coaster ride for Peter Weber. The leading man went through several contestants before he found true love. He asked contestant Hannah Ann Sluss to marry him during the finale but broke up with her not long after because he wanted to pursue a relationship with the runner-up, Madison Prewett.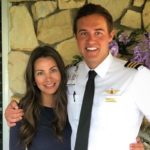 The couple split up a few days later and a few weeks after the intense finale aired, Weber was spotted in Chicago with contestant Kelley Flannagan. They gave love a shot but eventually broke up. Rumors circulated that Flannagan's overbearing mom, Barb, played an enormous part in things falling apart. 
Advertisements
20

Chris Harrison's Controversy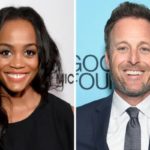 Advertisements
Cancel culture came for Chris Harrison, host of The Bachelor. The controversy began when photos surfaced of contestant Rachael Kirkconnel attending an Old South antebellum-themed party in 2018. During an interview with former contestant Rachel Lindsay on Extra, Harrison defended Kirkconnel and made offensive comments.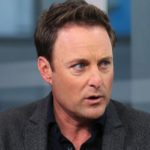 According to Us Weekly, "We all need to have a little grace," Harrison told Lindsay of Kirkconnel. He later apologized for "wrongly speaking in a manner that perpetuates racism." The damage had been done and Harrison stepped aside from his hosting duties for an undisclosed amount of time. It's still up in the air if he'll return to the show. 
Advertisements