20 Unscripted and Most Surprising TV and Movie Kissing Scenes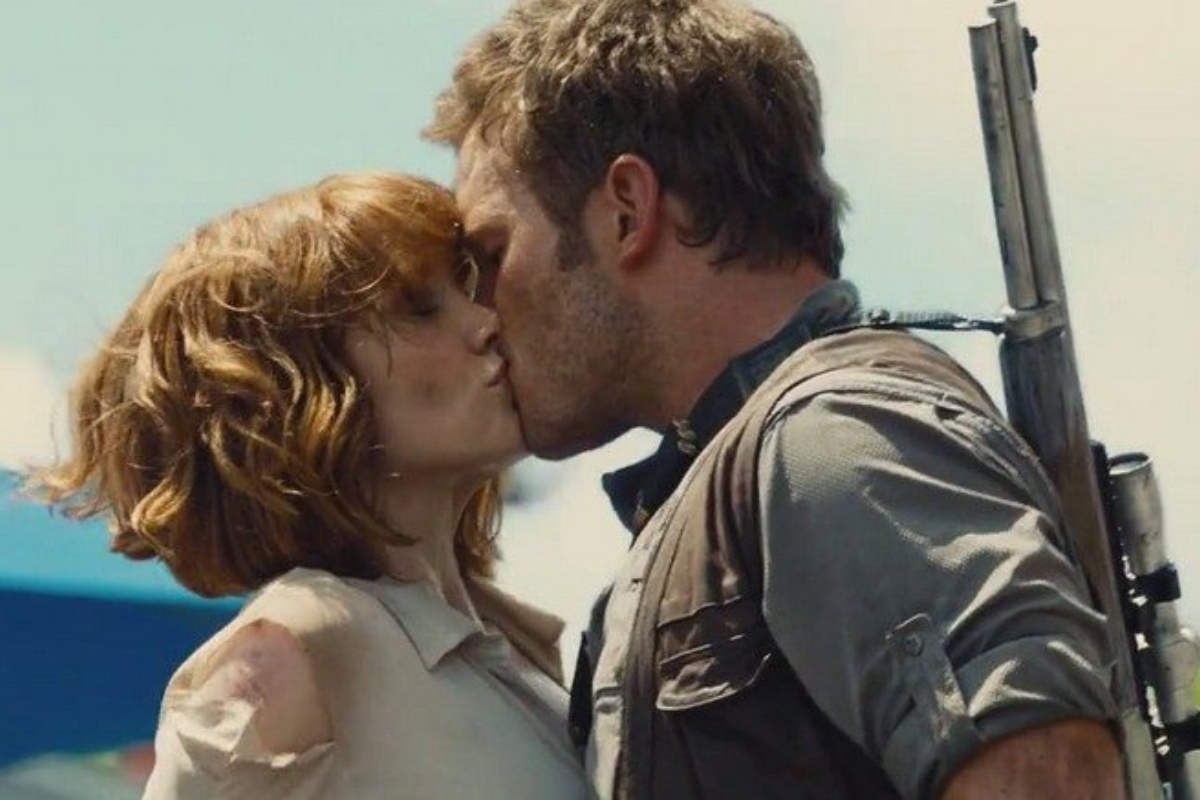 One romantic kissing scene in a movie or TV show can change everything. While two characters may have undeniable chemistry, their love comes together in one unforgettable moment during that signature big kiss.
Oftentimes, that romantic moment is written into the script. Other times, however, the actors take matters into their own hands to bring their chemistry to life. Some iconic on-screen kisses were never meant to happen, but we're sure glad they did! Take a look below at some unscripted and totally surprising TV and movie kissing scenes.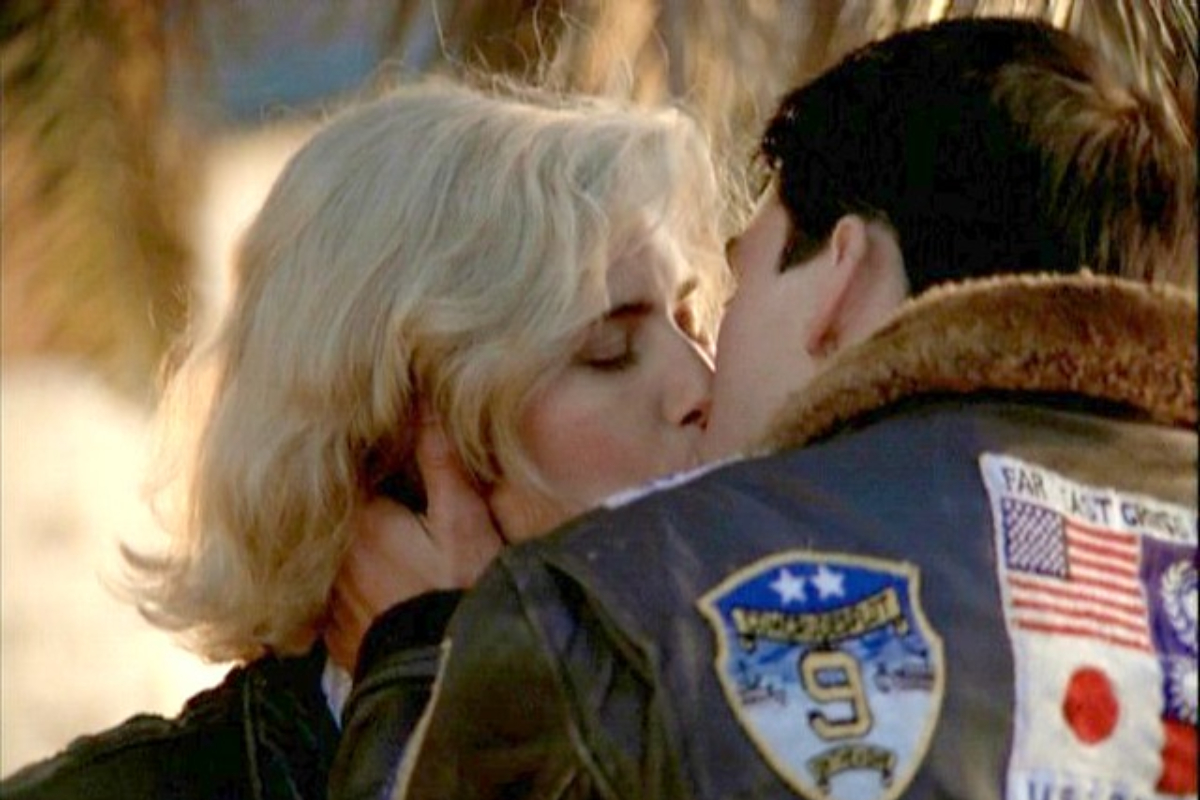 As Charlie (Kelly McGillis) explains to Maverick (Tom Cruise) that she doesn't want anyone to find out about her feelings for him in Top Gun, he interrupts the conversation with a passionate kiss. It's a sweet moment that defines their relationship, but it wasn't part of the original script. 
In fact, the conversation between Charlie and Maverick was supposed to continue to a sort of conclusion. However, Tom Cruise forgot his lines. Rather than starting the scene over, he decided to just kiss Kelly McGillis instead. The director actually liked the new direction more than the original conversation, so he chose to keep it in the film.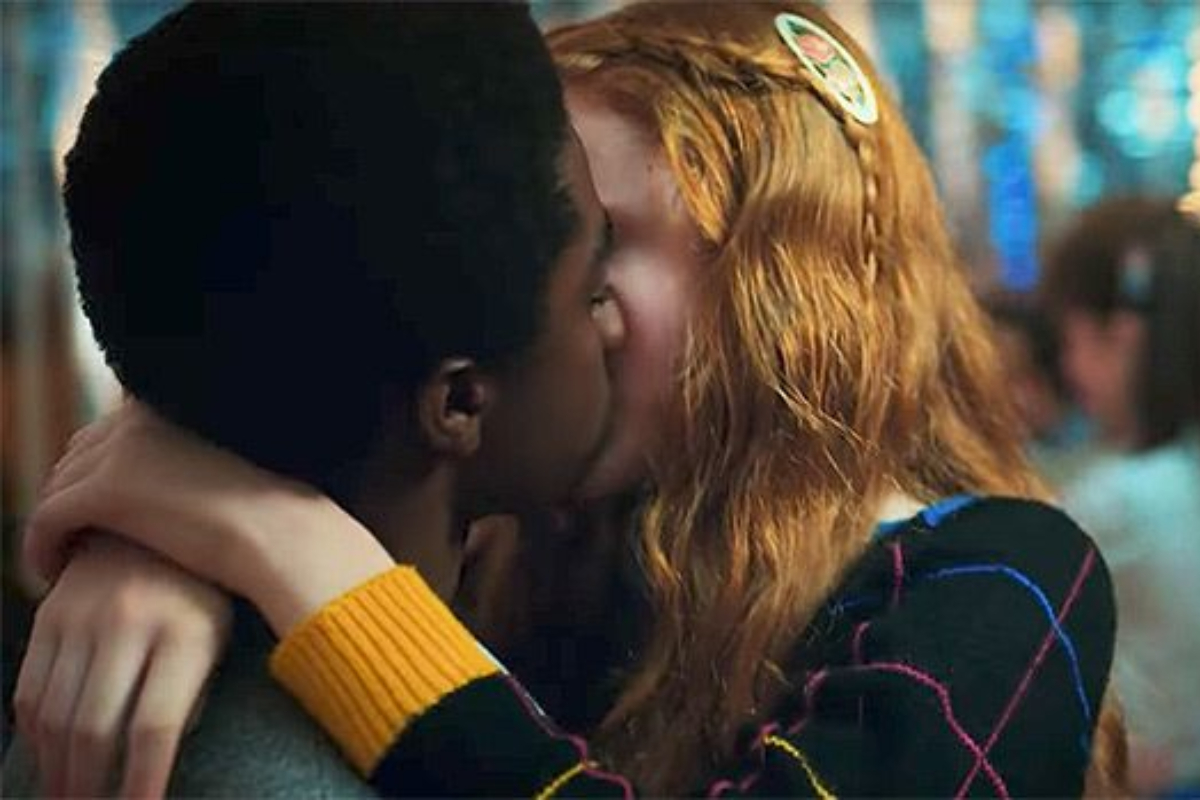 Stranger Things season 2 introduced us to another teen romance in the form of Max (Sadie Sink) and Lucas (Caleb McLaughlin). By the end of the second season, these two rowdy teenagers come together and affirm their shared feelings for one another with a sweet kiss.
Unfortunately, the story wasn't that simple. The kiss between Max and Lucas wasn't in the original script, but the showrunners casually suggested a smooch between the pair. The idea stressed Sink out so much that they decided to include a kiss in the scene. The showrunners said it was Sink's fault the kiss was added, which didn't sit well with fans. Sink, however, stated that she was uncomfortable with the kiss, but she never felt pushed into anything.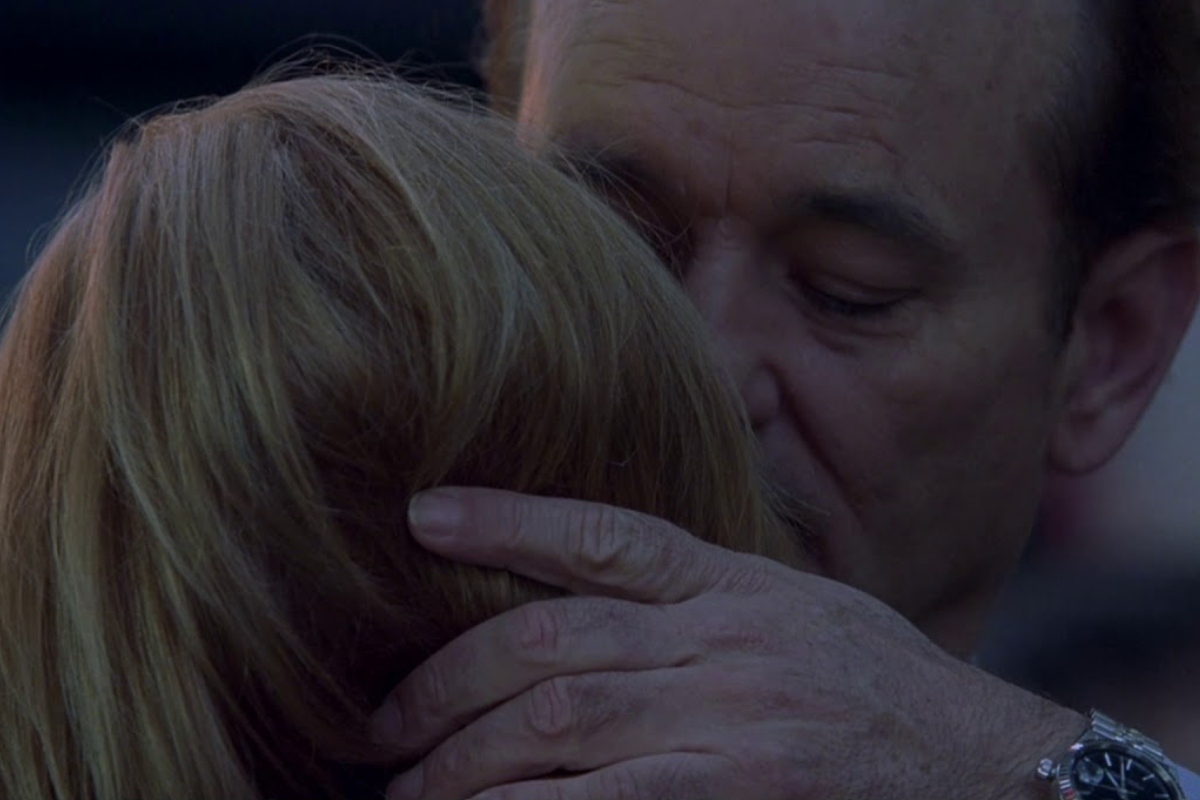 Lost in Translation follows aging Hollywood actor Bob Harris (Bill Murray) and young college graduate Charlotte (Scarlett Johansson) as they develop a friendship in the unlikely city of Tokyo. At the conclusion of the film, Bob says goodbye to Charlotte in a touching scene that includes a kiss.
Scarlett Johansson had no clue that Bill Murray was going to kiss her, particularly because it wasn't in the script. In the moment, Murray decided to include the peck, and director Sofia Coppola immediately loved it. In fact, Scarlett's reaction to the unscripted kiss made the film all the better.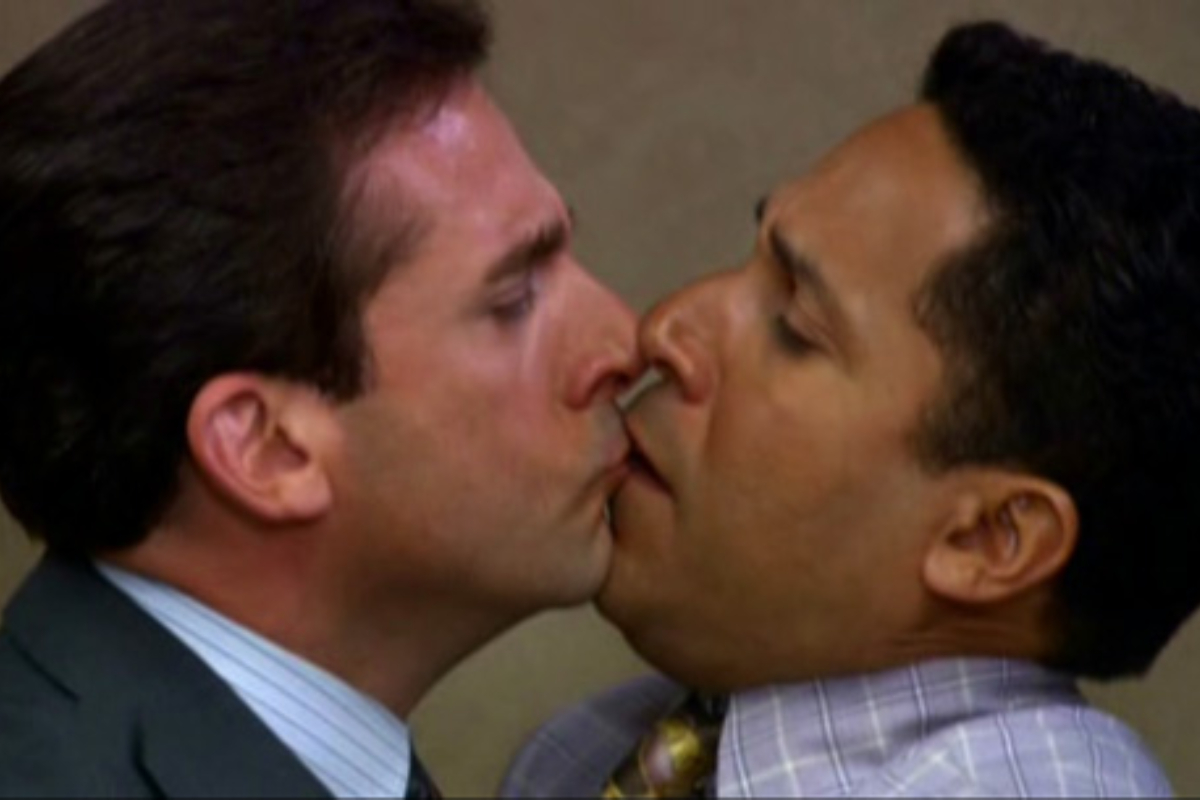 While much of The Office is improvised, a kiss between Oscar Martinez (Oscar Nuñez) and Michael Scott (Steve Carell) was a particularly shocking moment in this comedy series. When Michael finds out that Oscar is gay in season three, he goes above and beyond to try to prove how tolerant he is.
At one point, Michael gives Oscar an incredibly awkward kiss on the lips to prove that he's an ally. According to Nuñez, Michael and Oscar were just supposed to hug during that scene, but Carell decided to take things further. Nuñez realized at the moment that Carell was going to kiss him and tried his best to stay in character during the funny lip-lock.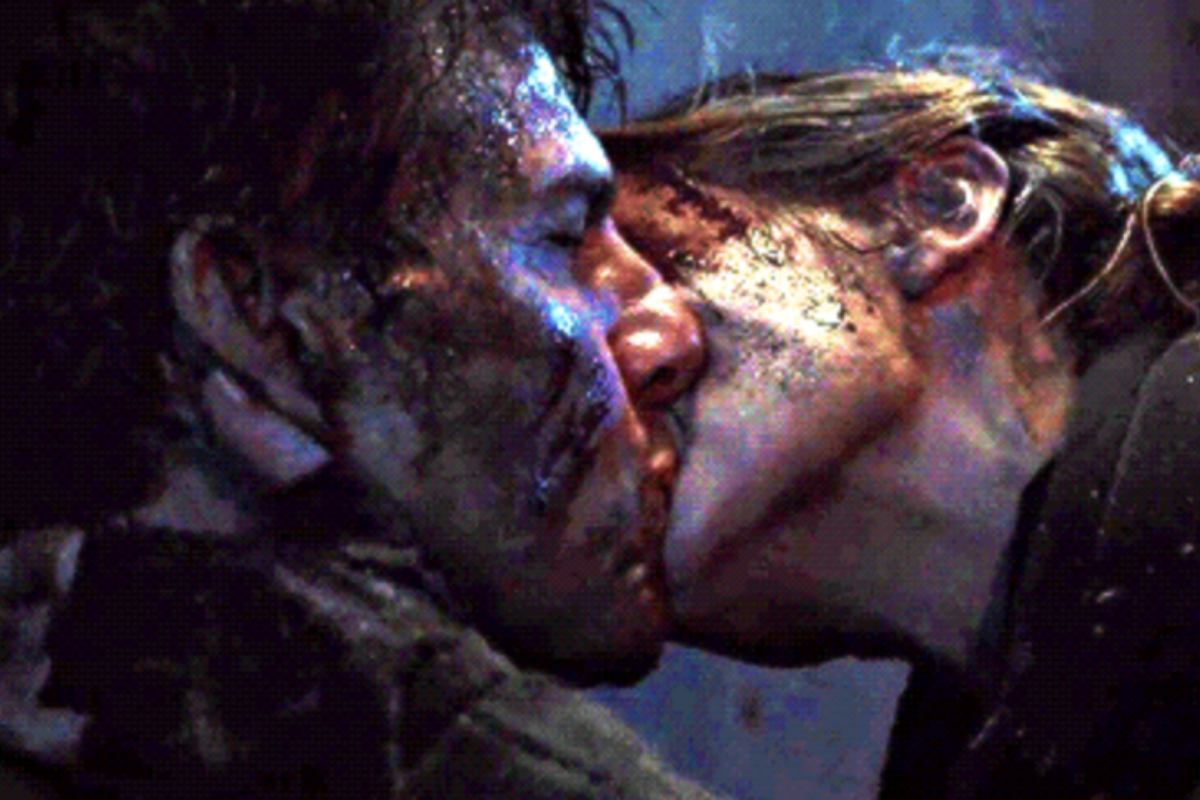 In Edge of Tomorrow, Major William Cage (Tom Cruise) is caught in a time loop that sends him back to the day before he died in battle again and again. While trying to escape from the time loop and simultaneously save humankind from aliens, Cage seeks out the help of Special Forces fighter Rita Vrataski (Emily Blunt). 
Although the filmmakers originally wanted Cage and Vrataski to kiss, they couldn't find a moment where a smooch felt appropriate. Thankfully, Emily Blunt took matters into her own hands and planted a kiss on Tom Cruise while filming. Although it surprised everyone, Cruise included, they all agreed that the kiss worked.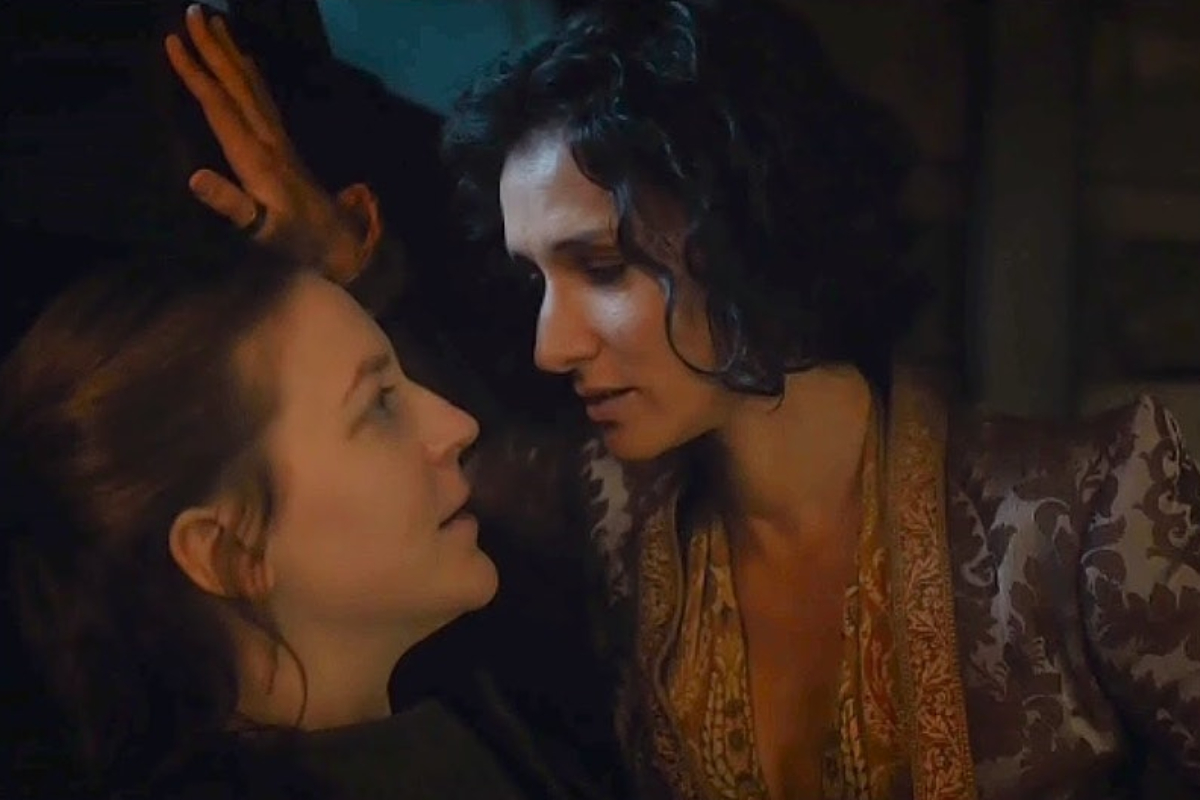 While most fans were disappointed with Game of Thrones season seven, a kiss between Yara Greyjoy (Gemma Whelan) and Ellaria Sand (Indira Varma) promised excitement. The kiss was even more powerful when Whelan and Varma both admitted that the smooch was improvised.
While the scene was supposed to contain some light flirting between these two women, things escalated quickly and the actors decided to roll with it. When the kiss worked out, Varma also had to kiss an unsuspecting stunt double to make the scene flow smoothly into the upcoming battle against Euron Greyjoy.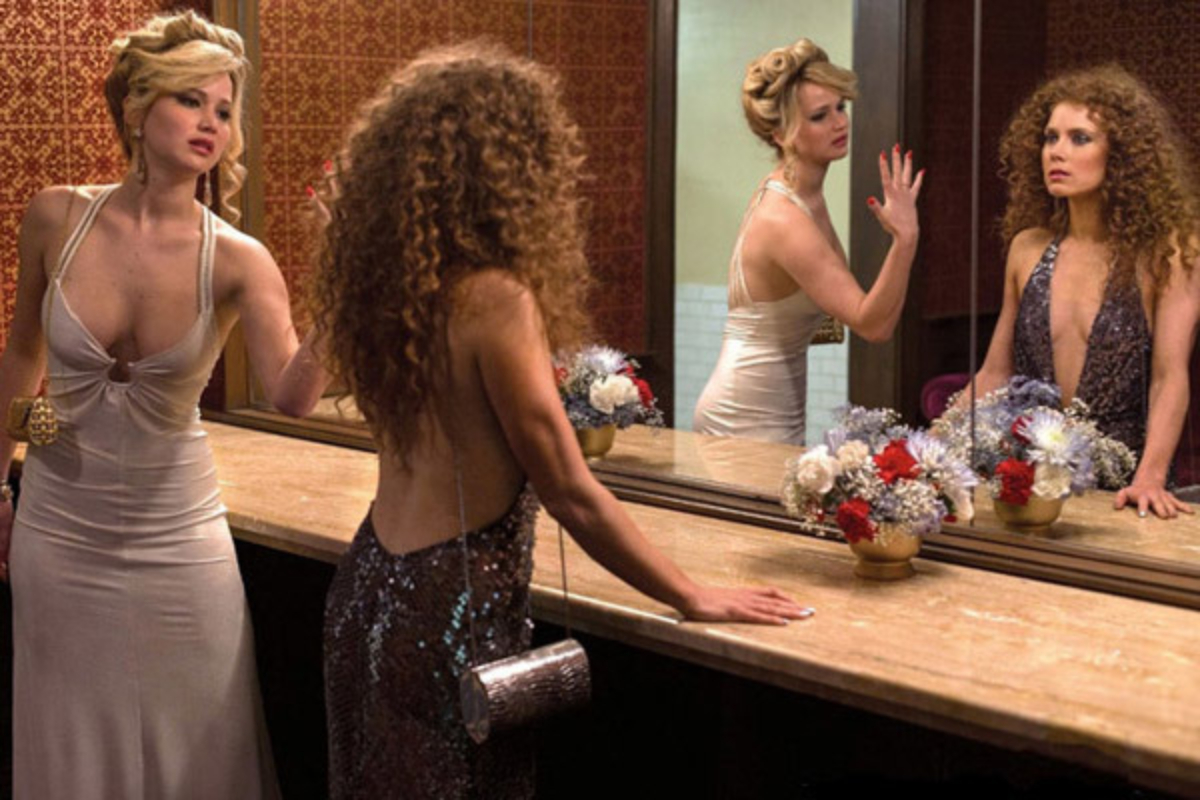 American Hustle follows con artist Irving Rosenfeld (Christian Bale), his partner and mistress Sydney Prosser (Amy Adams), and his wife Rosalyn Rosenfeld (Jennifer Lawrence). While the film focuses on Rosenfield's relationship with these two women and his professional scams, Prosser and Mrs. Rosenfeld share one impactful scene together. 
In the scene, lady Rosenfeld kisses Prosser angrily and breaks away with a maniacal laugh. Adams actually came up with the idea for the kiss and told the director, but Lawrence's execution was a surprise. However, both women felt that the kiss played perfectly in the story.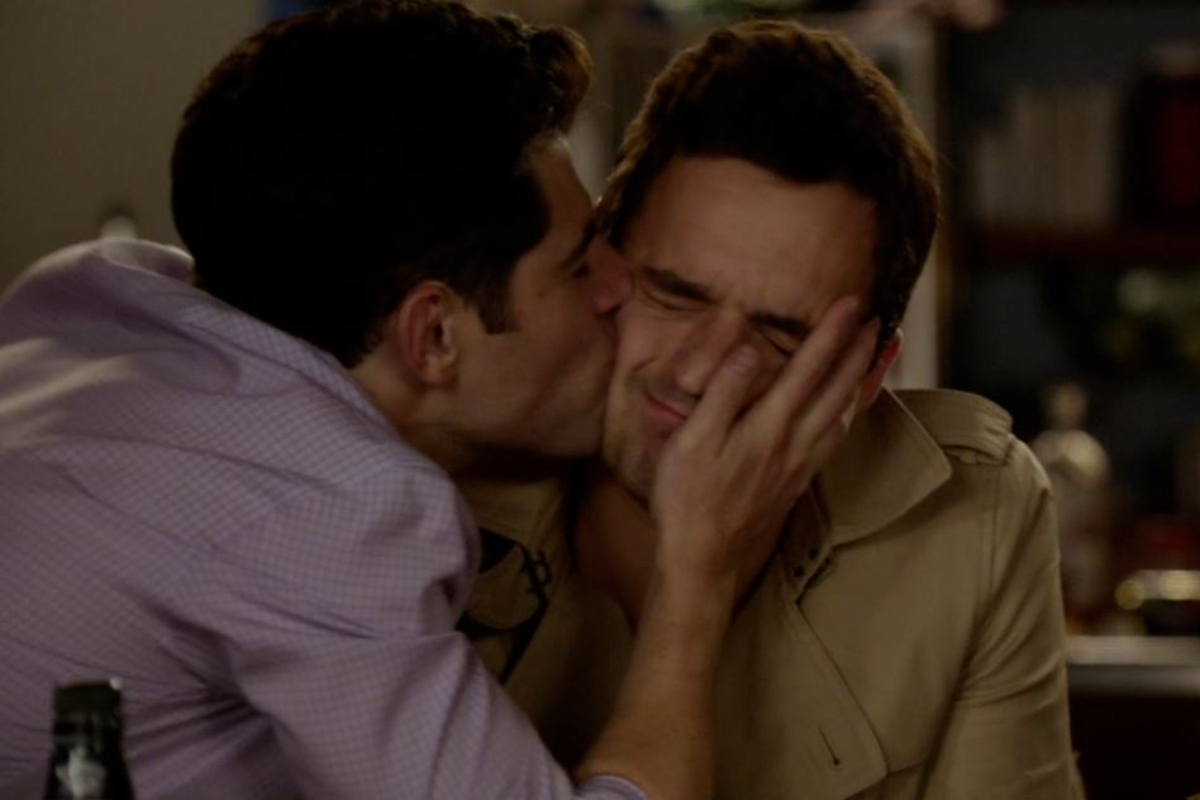 Much like The Office, New Girl uses a lot of improvisation to bring the comedy sitcom to life. For costars Jake Johnson (aka Nick) and Max Greenfield (aka Schmidt), that improvisation often involves kissing.
Johnson has stated that Greenfield often kisses him, probably more than any girl Johnson has ever dated. In the first season of the show, one of those improvised kisses made it to the final cut of the episode. When Schmidt finds out that Nick has a medical condition, he flies into a frenzy and kisses Nick aggressively on the mouth. Greenfield also admitted that Johnson didn't like the impromptu kisses at first, but he's grown to expect them at any moment.
9

Star Wars: The Last Jedi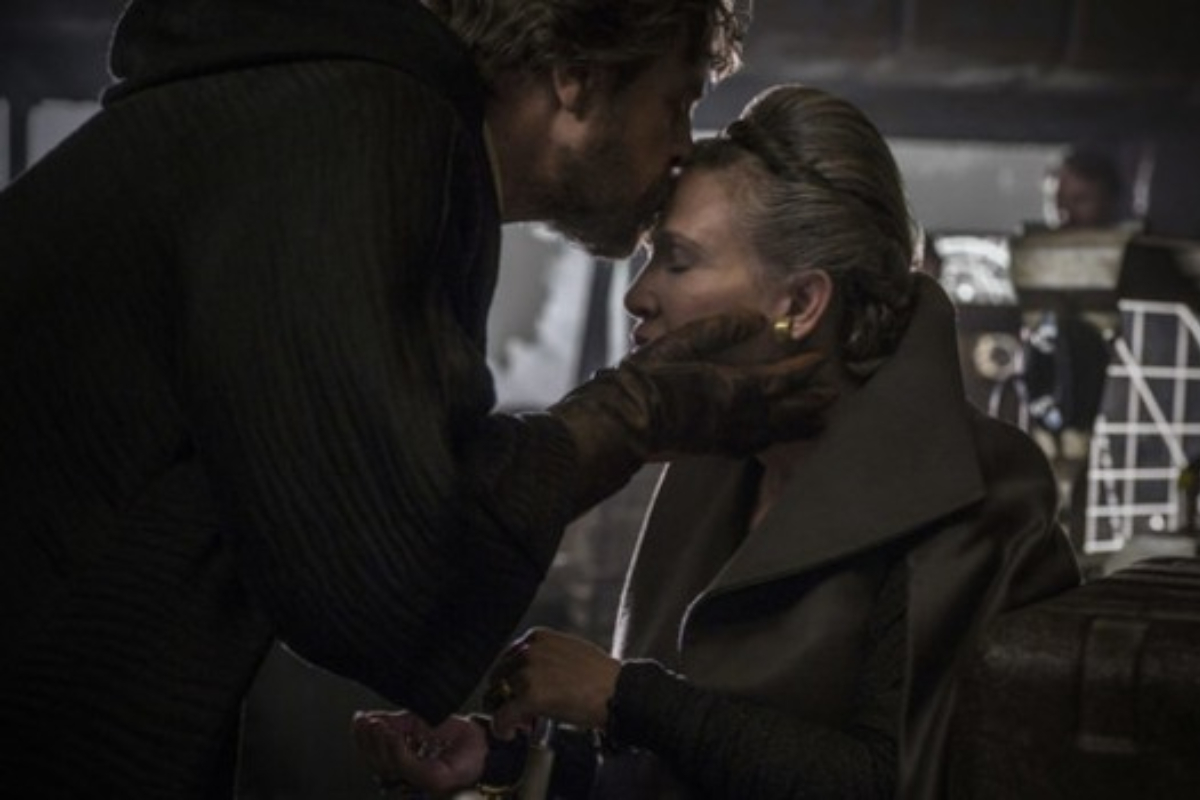 In Star Wars: The Last Jedi, Luke (Mark Hamill) has a moment to say his final goodbye to his sister Leia (Carrie Fisher). Before he walks away, Luke plants a tender kiss on Leia's forehead. According to Hamill, the kiss was a genuine gesture that came to him in the moment.
While reflecting on the fact that Luke was saying goodbye to Leia forever, Mark felt the deep emotion of bidding adieu to a character he played since he was a young man. Since Fisher died before the film was released, Hamill said that he can no longer even watch that scene because of his strong emotional response.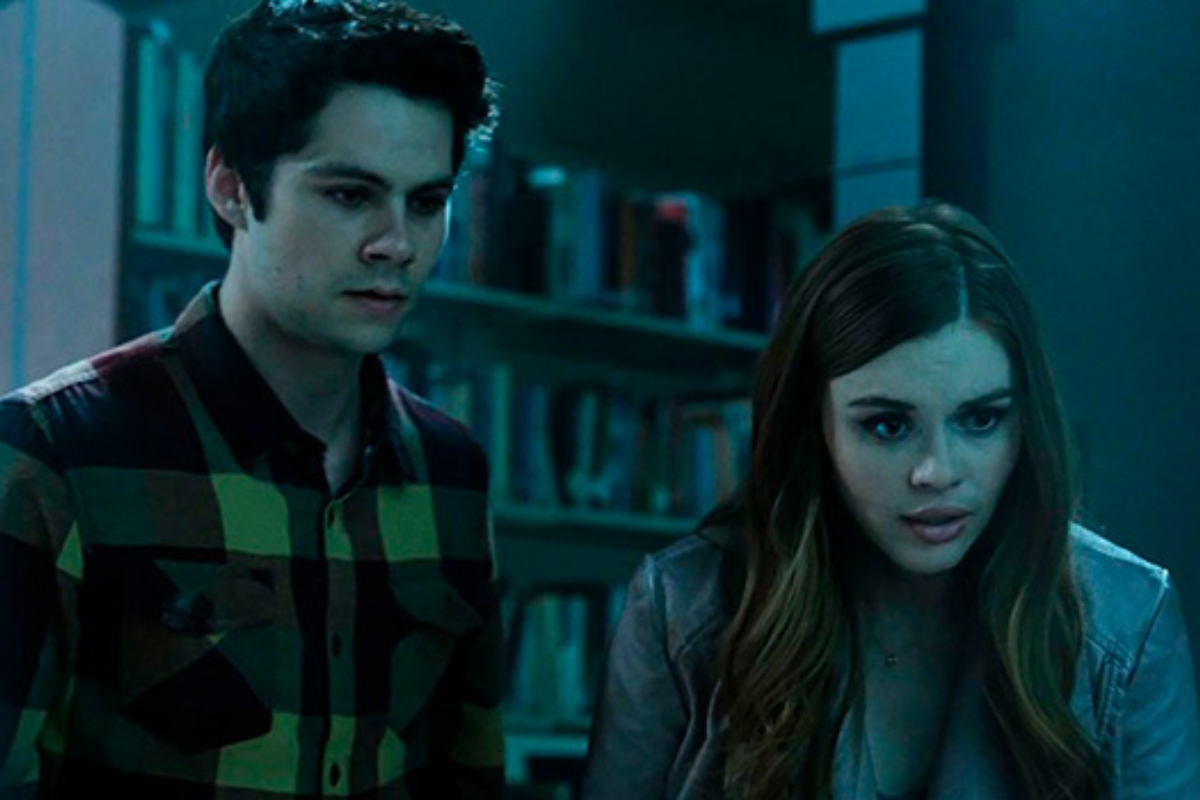 MTV series Teen Wolf centers on a small town where high schoolers are plagued by supernatural events. One of the main characters is a nerdy, socially awkward geek named Stiles Stilinski (Dylan O'Brien). Stilinski's storyline includes constant romantic tension with one of his peers, the beautiful Lydia Maritn (Holland Roden). 
However, the romance between Lydia and Stiles may have never come to fruition if O'Brien hadn't taken the initiative. Early on in the series, O'Brien kissed Roden on the cheek in a sweet, improvised moment that made it into the episode. After that, fans fell in love with the pair and the showrunners finally gave in and allowed their romance to become a major storyline.
11

The Hunger Games: Mockingjay – Part 2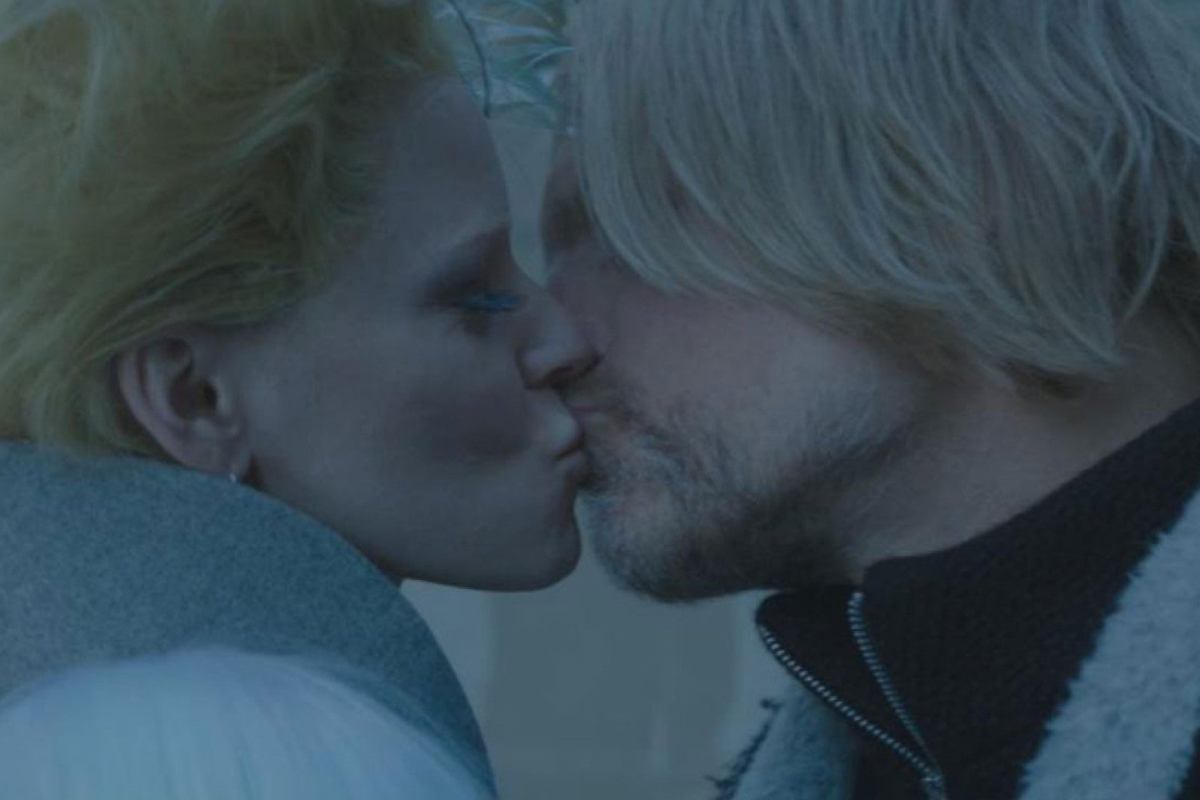 At the end of the last Hunger Games movie, Effie Trinket (Elizabeth Banks) and Haymitch Abernathy (Woody Harrelson) share a sweet kiss. The kiss wasn't included in the script and was actually partly the result of Harrelson's genuine feelings towards Banks.
Harrelson admitted after filming ended that he had a crush on Elizabeth Banks and may have used his character as an excuse to kiss her. He admitted that Banks had no idea and that he took his opportunity to make his real-life dreams come true. Thankfully, the kiss also worked well in the film.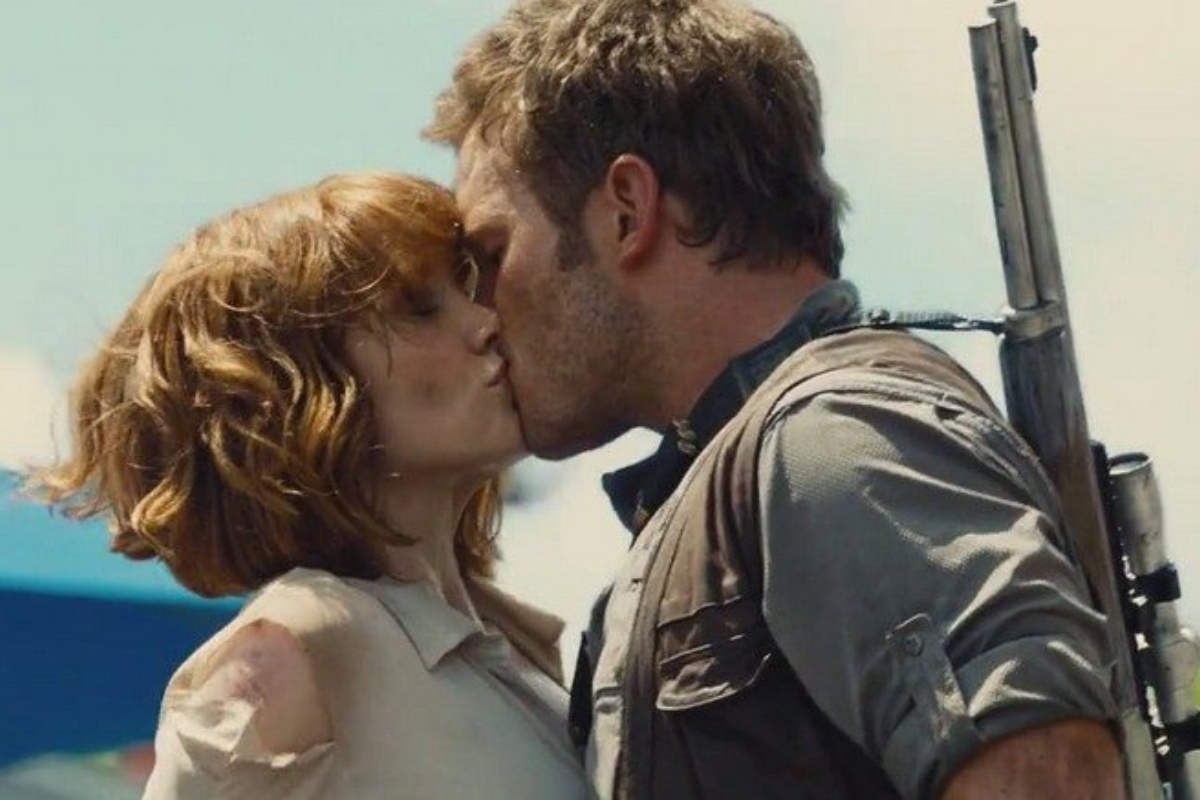 Jurassic World features a sweet smooch between velociraptor trainer Owen Grady (Chris Pratt) and Claire Dearing (Bryce Dallas Howard). The kiss wasn't in the original script, but it wasn't a surprise to anyone except Howard.
On the final day of filming, the director pulled Pratt aside and suggested that he kiss Howard in the final take of that scene. However, the director didn't warn Howard about the smooch. In fact, he wanted the kiss to be a surprise. The unexpected kiss in front of a crowd of 200 people was the take that ended up in the final film.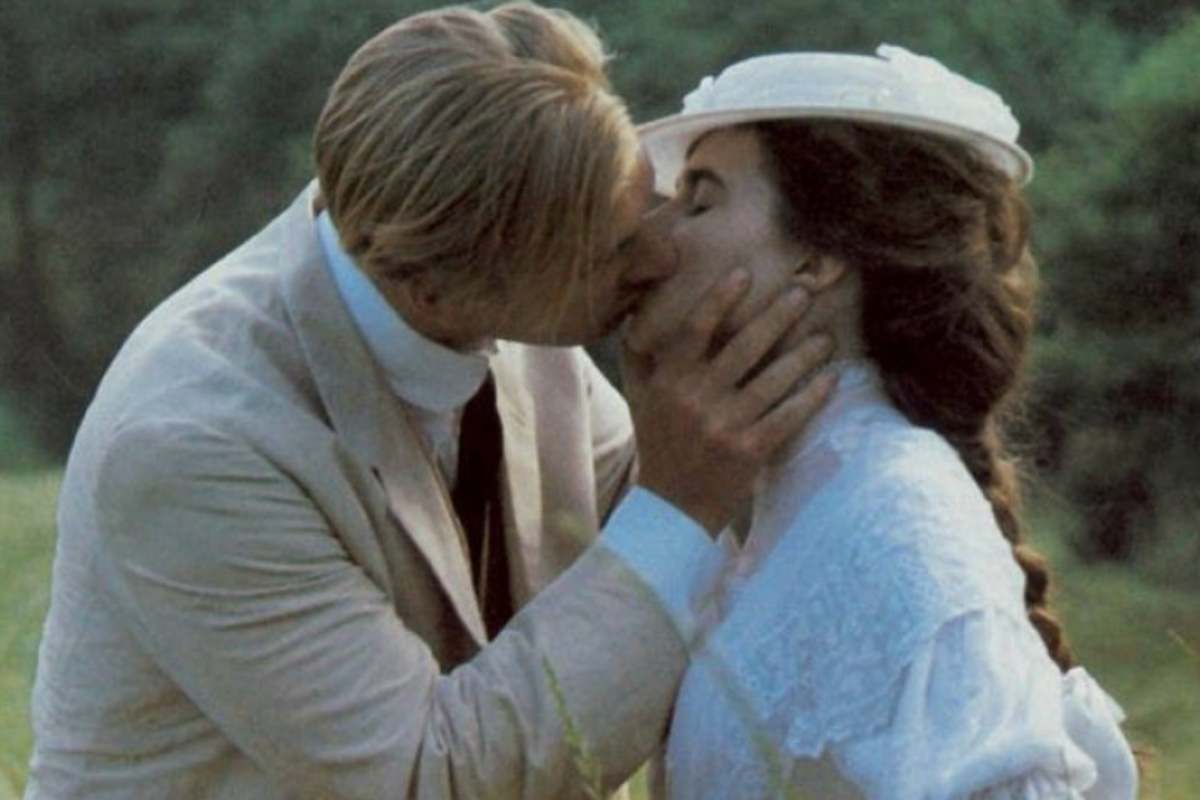 Long before Helena Bonham Carter played Queen Elizabeth II in the Netflix series The Crown, she starred as Lucy Honeychurch in Room With a View. While Lucy chats with her new friend George (Julian Sands) in the film, the two share a passionate kiss. 
At only 18 years old, Carter didn't have much experience with kissing. She was surprised when the production crew suggested the scene to her, but she decided to go with it. The kiss in the final version of the movie was completely improvised and a little awkward, by Carter's description.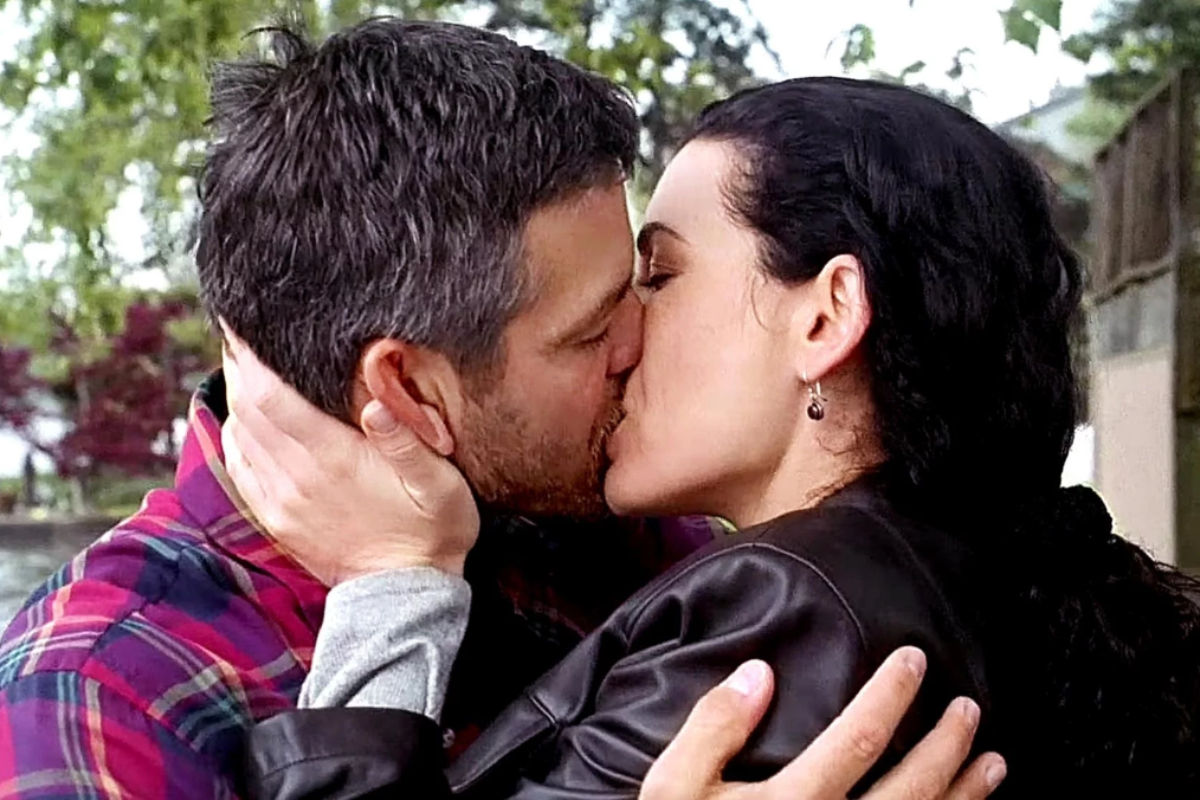 While some scenes weren't written into the script at all, others were always meant to happen, but they still came as a shock to viewers. One such scene occurred in ER. The romantic tension between Dr. Doug Ross (George Clooney) and Nurse Carol Hathaway (Juliana Marguiles) was palpable during the course of the show. However, Clooney left the series, dashing fans' hopes that this relationship would ever come to fruition. 
A few seasons later, Marguiles also decided to make her exit from the medical drama. In her final scenes, the writers had Clooney return to give fans that big kiss between doctor and nurse. Although fans were hoping for the romantic outcome, actually seeing it play on the TV screen was a total surprise.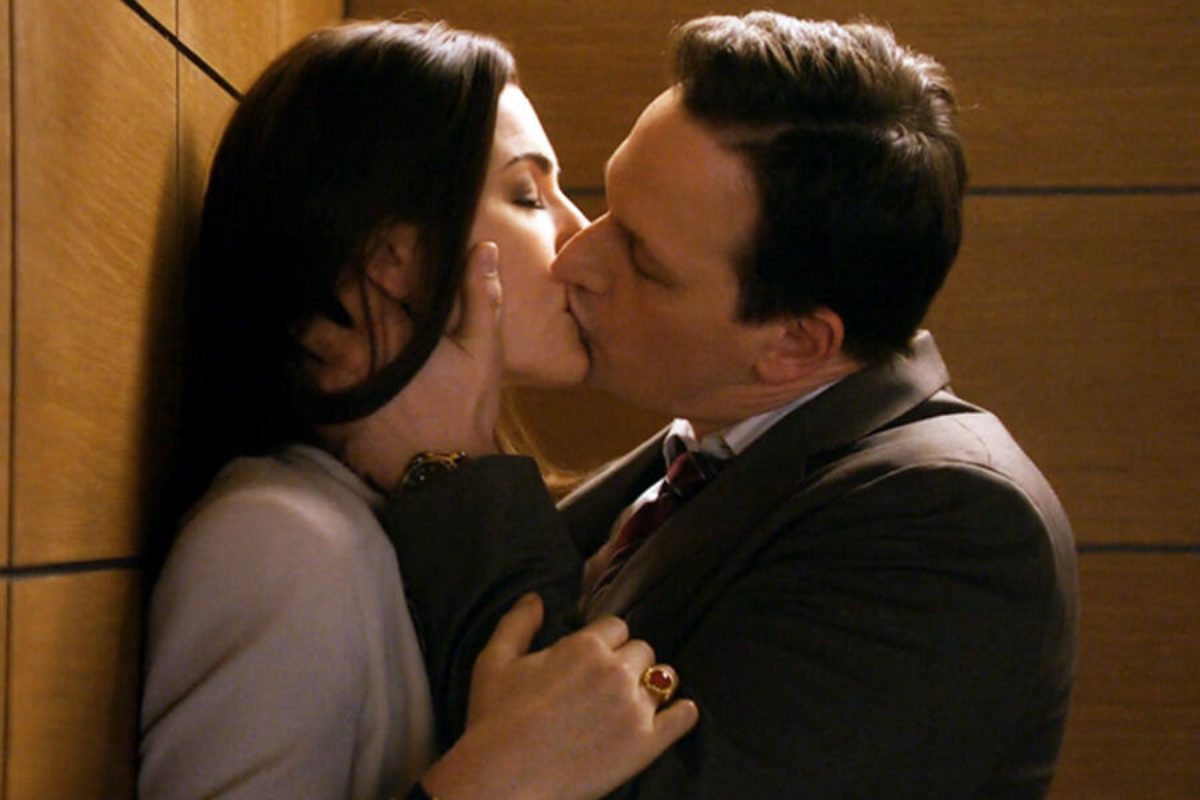 Although her kiss on ER was certainly notable, Julia Marguiles gave fans another surprising smooch on her hit television series The Good Wife. When Marguiles' character starts to work for an old flame from law school, fans started their countdown to a romantic kiss between Marguiles and costar Josh Charles. 
After two full years on the show, however, fans started to lose hope that the two characters would ever ease their romantic tension. Finally, in the season two finale, Marguiles and Charles kissed passionately in an elevator. While fans were quietly waiting for that moment, the big kiss still came as a pleasant surprise.
16

Orange Is the New Black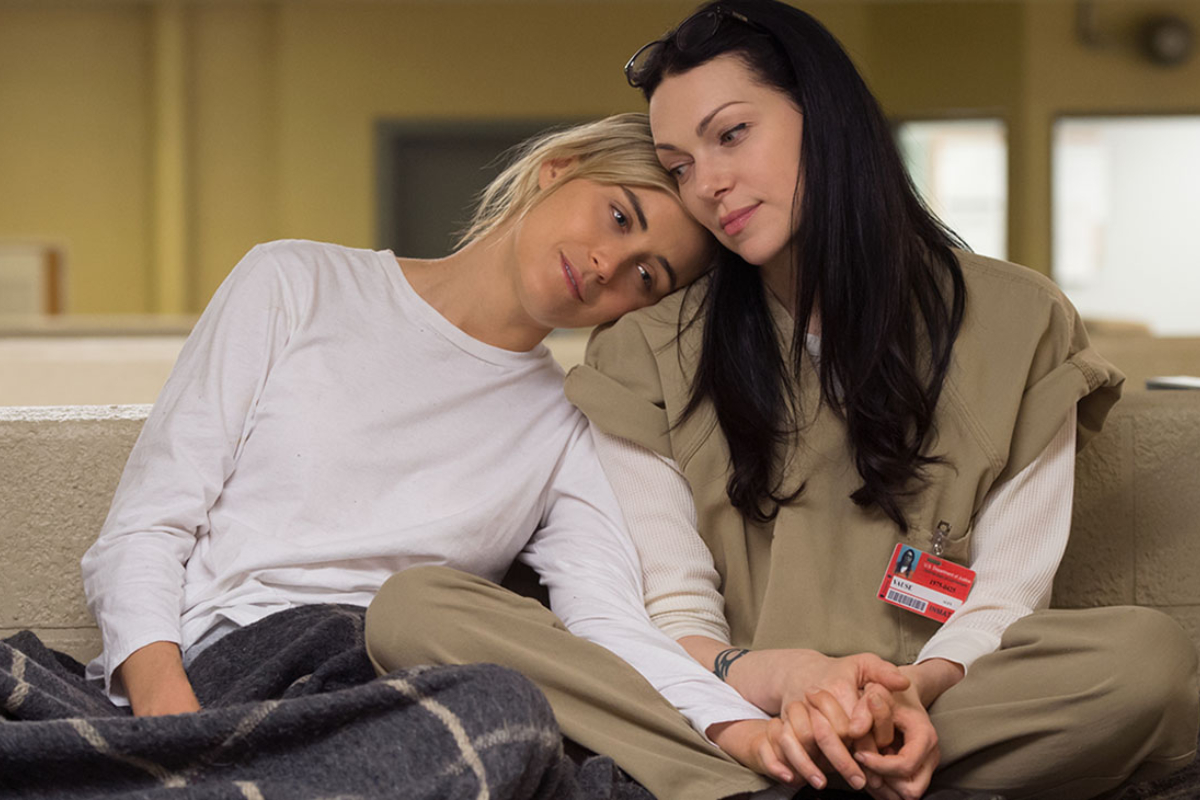 The hit Netflix series Orange Is the New Black follows Piper Chapman (Taylor Schilling) as she ends up in jail alongside her ex-girlfriend, Alex (Laura Prepon). Although flashbacks show that the two women have a clear connection, Piper is in jail because of Alex's criminal activities. Their reunion was plausible, but it certainly didn't seem like a done-deal considering all the history between the two women. 
In one scene, Piper and Alex share a steamy kiss in the prison's chapel. While fans were rooting for that moment, the obstacles that kept this couple apart seemed too large to overcome. Therefore, their passionate reunion was certainly a surprise.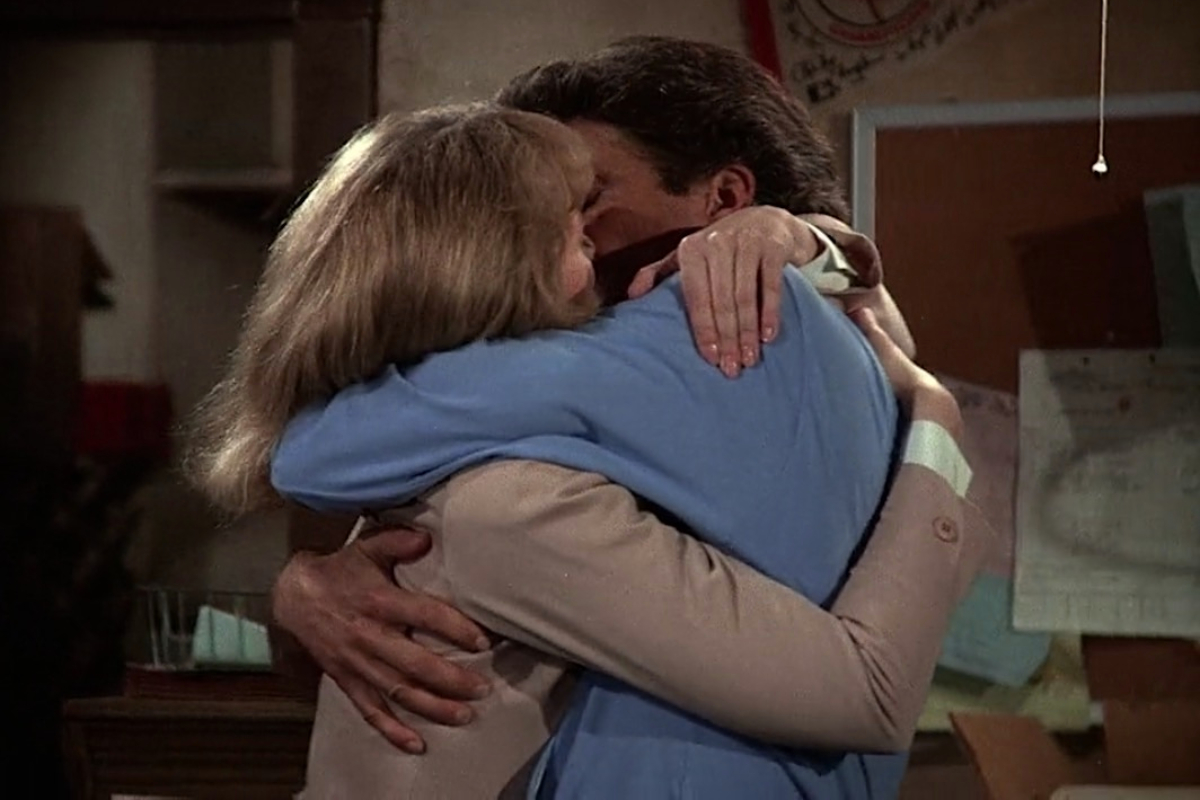 The first season of Cheers showed Sam (Ted Danson) and Diane (Shelley Long) in a bitter, angry relationship. Although they were often at odds with one another, fans could sense some underlying chemistry that hinted at a future romantic relationship. As the show continued, that's exactly what happened. However, Sam and Diane's big kiss came at the most unexpected time.
At the end of season one, Sam and Diane are engaged in a nasty argument. There seems to be no hope for a reconciliation between these characters. Suddenly, the two embrace in a passionate kiss. It was an unexpected, but incredibly exciting moment for fans of the series.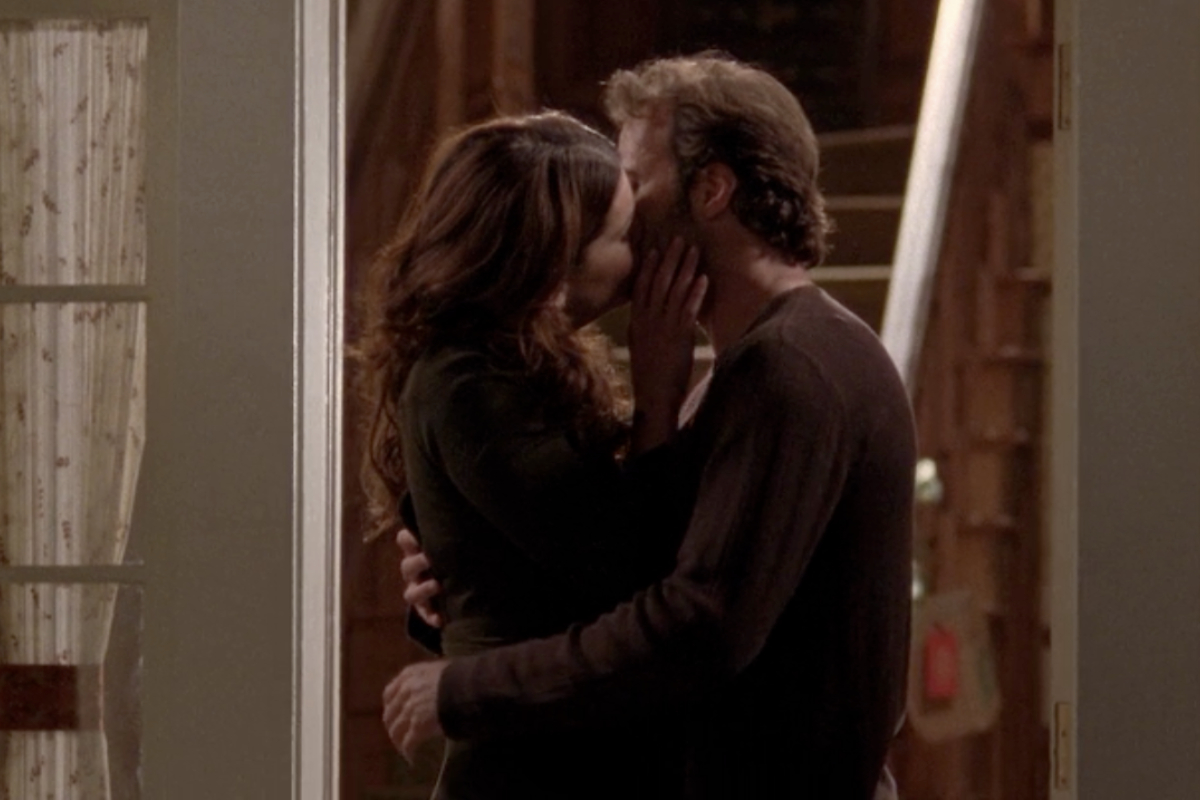 Although fans were somewhat concerned about Rory's relationships in Gilmore Girls, the real question mark of the series was the romance between Lorelai (Lauren Graham) and Luke (Scott Patterson). Although they seemed to be the best of friends at the start of the series, their romantic tension slowly grew until fans were desperate to see if they would actually end up together. 
At the end of season four, fans finally got their answer. Lorelai and Luke shared a passionate kiss that many didn't see coming. Although their relationship went through many more ups and downs, nothing could beat the surprise of that initial kiss.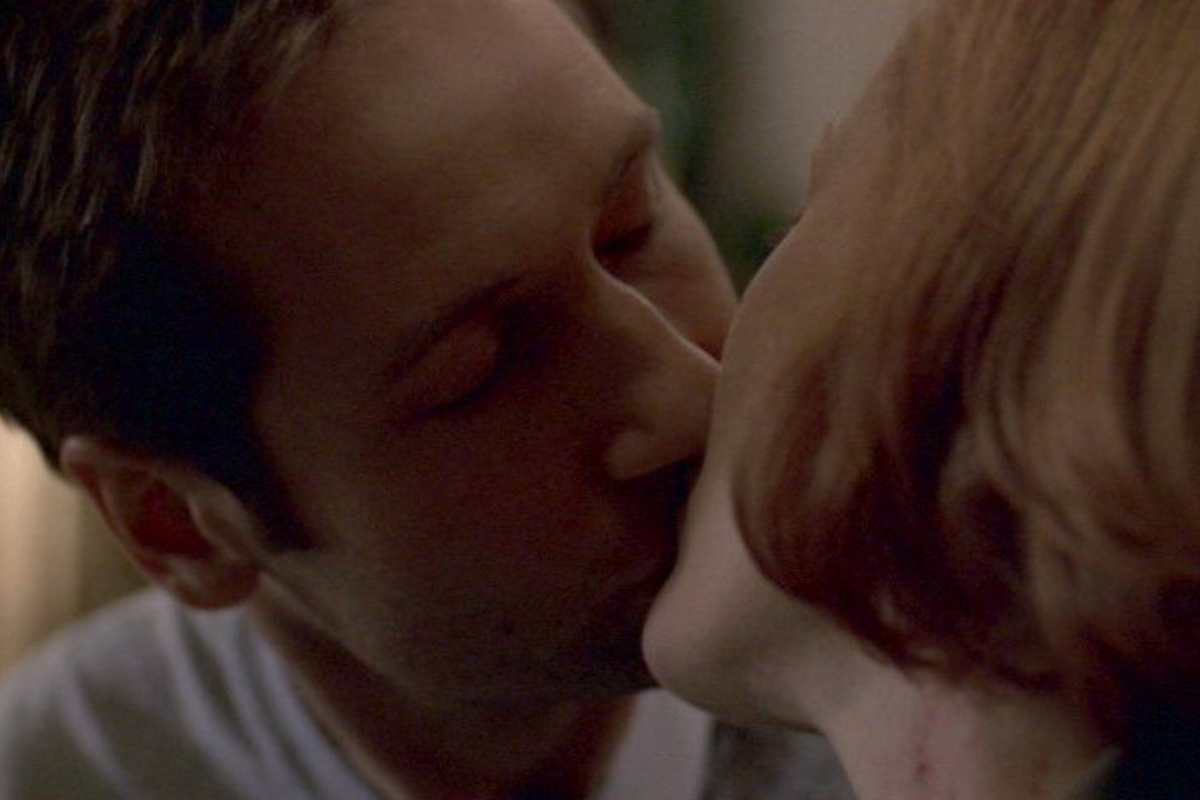 Popular during the '90s, The X-Files followed FBI agents Fox (David Duchovny) and Scully (Gillian Anderson) as they explore supernatural phenomenons. Although fans were rooting for these two to get together, the show's creator stated that he was strictly against the typical "will they/won't they" romance. 
That's why the kiss between Fox and Scully in season seven came as such a surprise. While in an alternate universe, Fox and Scully finally share a passionate kiss, giving fans just a small taste of what they wanted from that relationship. Although the two wouldn't officially get together for years, the surprise of the first kiss kept the romantic tension between this pair alive.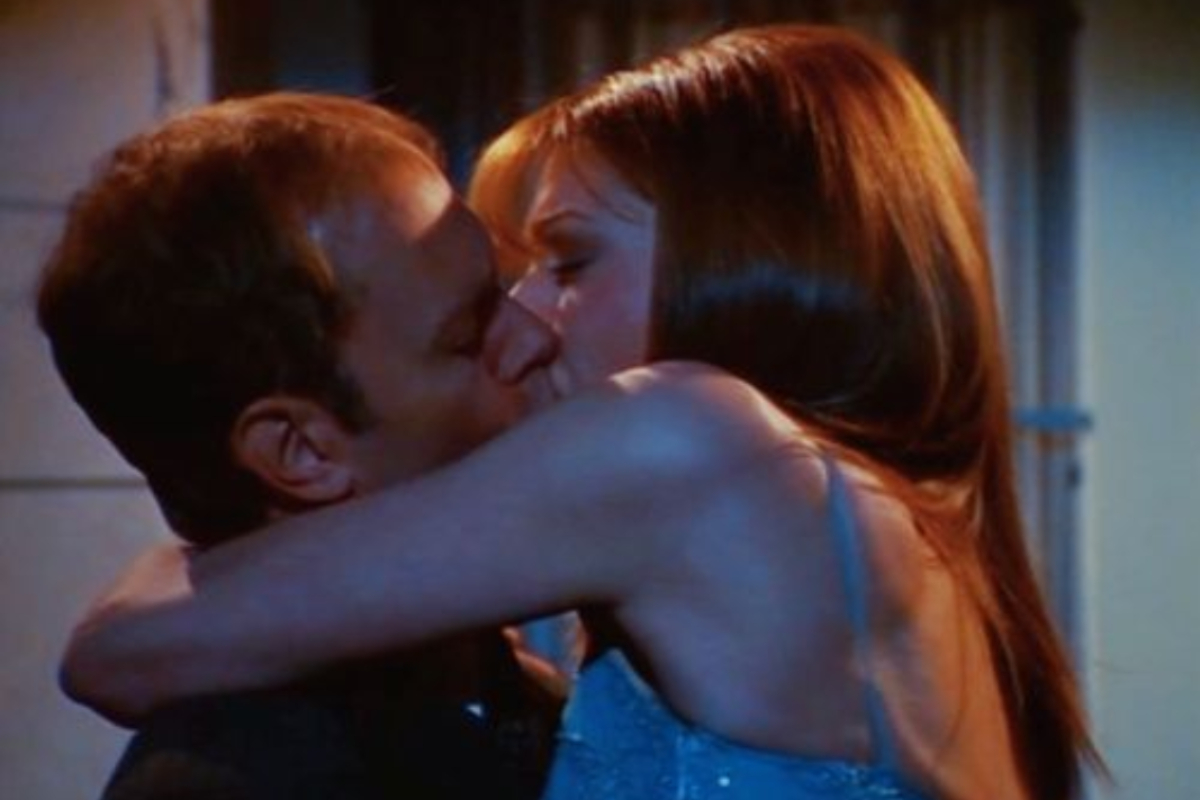 The relationship between Niles (David Hyde Pierce) and Daphne (Jane Leeves) in Frasier was one of the main tenets of the show. After all, Niles falls in love with Daphne in only the third episode of the entire series. However, their relationship wouldn't come to fruition for years.
Niles hides his feelings from Daphne, first because he's married, and then because she's seeing other men. His feelings are obvious, but Daphne chooses not to see the truth. In season seven, however, Frasier finally reveals the full extent of Niles' feelings to Daphne. The confession leads to a magical kiss between the pair that was somewhat expected, but still so satisfying.