Take A Look At These Surprising Celebrities Who Used To Be Roommates
1

Ryan Gosling & Justin Timberlake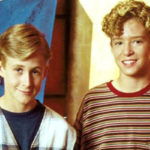 Advertisements
Before either of them was a household name, Ryan Gosling and Justin Timberlake were just two young boys living together. Gosling and Timberlake were roomies when they were both just 11 years old and starring in The Mickey Mouse Club. Since Gosling was from Canada, where his family still lived, Timberlake's mother was also his legal guardian.
Quote: "We were probably a little closer than the rest of the kids that were on the show just because we had to share a bathroom." – Justin Timberlake
Advertisements
2

Matt Damon & Ben Affleck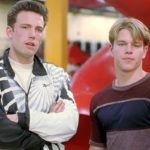 Advertisements
Matt Damon and Ben Affleck played best buds on screen in the Oscar-winning film Good Will Hunting. Their on screen chemistry was probably so perfect because they had plenty of time to work on it while writing the film. During the writing process, Damon and Affleck lived together in a house in Venice, California. They moved all over the city of Los Angeles, finding different places once they ran out of money for one rental.
Quote: "We lived in Glendale and Eagle Rock, and we lived in Hollywood, West Hollywood, Venice, by the Hollywood Bowl, all over the place. We'd get thrown out of some places, or we'd have to upgrade or downgrade depending on who had money." – Ben Affleck
Advertisements
3

Kiefer Sutherland & Robert Downey Jr.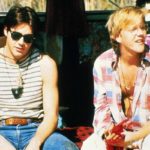 Advertisements
Before Robert Downey Jr. or Kiefer Sutherland were well and truly famous, they were roommates. In the 80s, the two men shared an apartment for roughly three years. The living arrangement occurred before either of them got their big breaks.
In a 2016 interview, Downey Jr. said Sutherland "was a shoulder [to cry on]" when he and then-girlfriend Sarah Jessica Parker hit a rough patch in their relationship.
Advertisements
4

Brad Pitt & Jason Priestley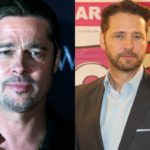 Advertisements
Before Brad Pitt and Jason Priestley were the big Hollywood stars they are today, the men lived together. According to Priestley's book, the former Beverly Hills, 90210 star lived with Pitt in the early 90s. Apparently, the living situation was far from the glamorous lives the men now live in Hollywood.
Quote: "We lived on Ramen noodles and generic beer—the kind that came in white cans labeled 'beer'—and Marlboro Light cigarettes…we were broke." – Jason Priestley
Advertisements
5

Judd Apatow & Adam Sandler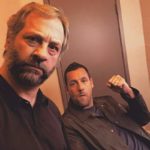 Advertisements
While Judd Apatow and Adam Sandler were both struggling comedians in the early stages of their careers, they lived together. Their rent on an apartment in the San Fernando Valley was just $900. The living arrangement ended when Sandler decided to move to New York City to give his career a shot in a new town.
Quote: "We were doing as comedians good enough to get by. We could eat at Red Lobster once every month. That was a big night out." – Adam Sandler
Advertisements
6

Winona Ryder & Gwyneth Paltrow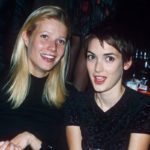 Advertisements
While they were both just starting out in their careers during the 90s, Winona Ryder and Gwyneth Paltrow lived together. Apparently, the two women were also close friends. Paltrow even introduced Ryder to Matt Damon, who she dated for several years.
However, Ryder and Paltrow's friendship ended in a bitter feud. One day, Paltrow found Ryder's script for Shakespeare In Love in their apartment. She got an audition and landed the part. Ryder felt she stole the Oscar-winning role. The ensuing argument effectively ended their relationship.
Advertisements
7

Justin Long & Jonah Hill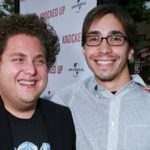 Advertisements
While Justin Long and Jonah Hill played well off of each other in Accepted, their bond was best left to the big screen. For a while, the men tried living together. However, the situation created tension between the actors. Apparently, the normal roommate spats were all too common between Long and Hill, leading them to find a different living situation.
Quote: "Jonah would recycle everything. We started getting in little fights—he left the bathroom door open, didn't clean up after himself. Little things like that." – Justin Long
Advertisements
8

Emma Stone & Bradley Cooper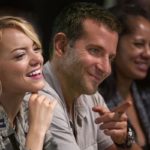 Advertisements
While filming Aloha in Hawaii, Emma Stone and Bradley Cooper ended up living together for a short period of time. Cooper's lease on the island ended early, so Stone offered up her apartment for the last week of filming. Apparently, it was a welcome change for the pair, as they previously lived on different ends of the island and spent very little time together.
Quote: "We barely saw each other. We were at totally different ends of the island, which was actually kind of far. We were roommates. You had your own little section…your little enclave." – Emma Stone.
Advertisements
9

Michelle Williams & Ryan Gosling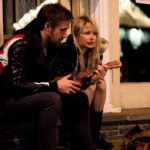 Advertisements
While filming Blue Valentine, the director asked Michelle Williams and Ryan Gosling to live together to inject a little more realness into the story of the film. While the director only asked them to live together for a week, Williams and Gosling threw themselves into the situation for an entire month. What's more, they also limited themselves to living on the salary of a painter and a nurse.
Quote: "We did everything, we lived together during the day. He always helps out with the dishes, it was [nice]!" – Michelle Williams
Advertisements
10

Jamie Dornan & Eddie Redmayne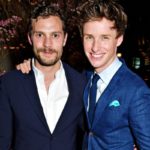 Advertisements
While Jamie Dornan and Eddie Redmayne were both struggling actors trying to make a living in Los Angeles, they actually lived together. Though they lived the life of the starving artist for a while, both are now household names, with Dornan starring in the Fifty Shades of Grey series and Redmayne leading the Fantastic Beasts franchise. Perhaps their living situation was the good luck charm they both needed.
Quote: "When we were fresh off the boat in L.A., someone from the agency dropped scripts for us. Must have been like 25 scripts in my pile, and three in his." – Jamie Dornan
Advertisements
11

Connie Britton & Lauren Graham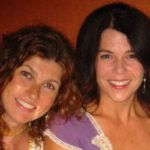 Advertisements
Gilmore Girls actress Lauren Graham and Friday Night Lights star Connie Britton lived together in the early 90s. Although Graham later said they weren't actually supposed to be in the house they were staying in, it sounded like a good roommate relationship. Graham complained that Britton left her dishes in the sink for a long time, but also admitted she used to steal her roommate's shoes.
Quote: "We lived in an empty house that we weren't supposed to be living in. We had no furniture and all we ate were Rice Krispies Treats." – Lauren Graham
Advertisements
12

Penn Badgley & Milo Ventimiglia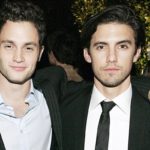 Advertisements
While working on The Bedford Diaries, Penn Badgley and Milo Ventimiglia also lived together. At the time, This Is Us star Ventimiglia was 28, while Gossip Girl star Badgley was just 18. But apparently, the 10-year age difference worked for Badgley, who used his roommate's ID to get into bars.
Quote: "When I was 18, my roommate was Milo Ventimiglia, who was 28 at the time. I used to borrow his ID to get into bars. I've still got it somewhere." – Penn Badgley.
Advertisements
13

Tommy Lee Jones & Al Gore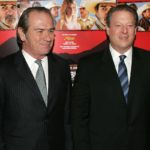 Advertisements
Former vice president Al Gore used to live with Men In Black star Tommy Lee Jones while they both attended Harvard. Jones continued to support Gore after graduation as he rose up the ranks in the political world. He even gave the nominating speech for Gore at the 2000 Democratic National Convention.
Quote: "I lived with him for four years. What did we do? We shot pool and watched 'Star Trek,' when maybe we should have been studying for exams. I always knew that he had the brains and the heart to change the whole world." – Tommy Lee Jones
Advertisements
14

Brian Atwood & Melissa McCarthy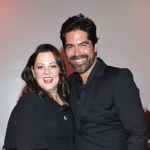 Advertisements
Fashion designer Brian Atwood and actress Melissa McCarthy knew each other in high school. After graduating, Atwood convinced McCarthy to leave their hometown of Boulder, Colorado, and move with him to New York. Atwood felt his friend was destined for fame, and gave her the push she needed to pursue her dreams. While they were struggling artists for a while, they both ultimately found success in their careers.
Quote: "We lived in Hell's Kitchen and we were so broke. I gave her a free subway map for her 21st birthday. It was just a special time." – Brian Atwood
Advertisements
15

James Corden & Dominic Cooper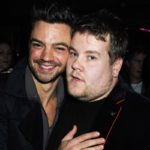 Advertisements
While James Corden is known as the funny man leading The Late Late Show, and Dominic Cooper is the star of the TV series Preacher, both men knew each other far before their rise to fame. Corden and Cooper lived together in a London flat, where their small income led to quite the dismal housing situation.
Quote: "We only had one piece of cutlery, which was a spatula. And I remember a really depressing evening where he caught me—he came home and I was just eating baked beans with the spatula." – Dominic Cooper.
Advertisements
16

Dianna Agron & Lea Michele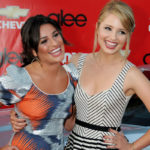 Advertisements
While Dianna Agron and Lea Michele played enemies on the hit show Glee, their off-screen relationship was actually quite friendly. In fact, the women lived together in 2009, while they were filming the show. While it could be overwhelming to spend so much time around one person, Michele said she and Agron actually got along quite well.
Quote: "We have these smackdowns at work and come home and are like, 'Wasn't it so funny when we were fighting today? Let's make cookies.'" – Lea Michele
Advertisements
17

Conan O'Brien & Jeff Garlin
Advertisements
Long before they both started to pursue their careers in entertainment, Conan O'Brien and Jeff Garlin were roommates in Wrigleyville, Chicago. They lived together during the summer of 1988. With two comedians under one roof, it's a guarantee that these two men had some fun times together. 
Quote: "I'd be fast asleep, it would be 3 in the morning, he would kick my door open, kick my door open and say, 'It's pudding pop time.'" – Conan O'Brien
Advertisements
18

Raven Symone & Lindsay Lohan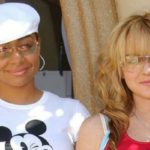 Advertisements
After meeting at a Vanity Fair cover shoot, Raven Symone and Lindsay Lohan struck up a friendship. They soon decided to live together. But according to Symone, Lohan wasn't exactly a present roommate. In fact, she hardly spent any time in their shared apartment.
Quote: "She paid rent, and she was there probably three times. She had her clothes in the apartment we were supposed to live in together." – Raven Symone
Advertisements
19

Ed Westwick & Chace Crawford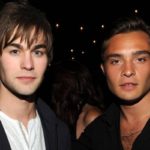 Advertisements
Ed Westwick and Chace Crawford played best friends on the hit TV series Gossip Girl. Their friendly chemistry seemed natural on screen, likely due to the fact that the men lived together in real life. In the early 2000s, when the show first started filming, Westwick and Crawford lived together in New York City. Apparently, the decision to share a house was partly out of fear that the show wouldn't last, forcing each man to return to their respective homes. By living together, they saved money that could be used for a move home if they had to leave the city.
Quote: "Initially Ed and I became roommates here in New York because we didn't know if the show was going to last or not. Ed had never lived away from home, let alone in a different country. We got along and figured it would be a smart move financially. And really, it was also just kind of out of laziness." – Chace Crawford.
Advertisements
20

Jax Taylor & Channing Tatum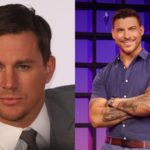 Advertisements
While Channing Tatum is easily one of the biggest stars in Hollywood, Jax Taylor is best known for being the villain of Bravo's reality show Vanderpump Rules. But despite the different directions their lives have taken, Taylor and Tatum's paths crossed early in their careers. While they were each pursuing modeling in New York City, the men lived together.
Quote: "He was my first roommate in New York when I first started modeling." – Jax Taylor
Advertisements