Celebrities You Didn't Know Were Best Friends
Advertisement - Continue reading below
Eminem and Elton John may seem like opposites, one is a controversial rapper, and the other is a popular songwriter whose music has inspired generations. The performers forged a friendship that has lasted for decades. The singers collaborated for a performance at the 2001 Grammy awards.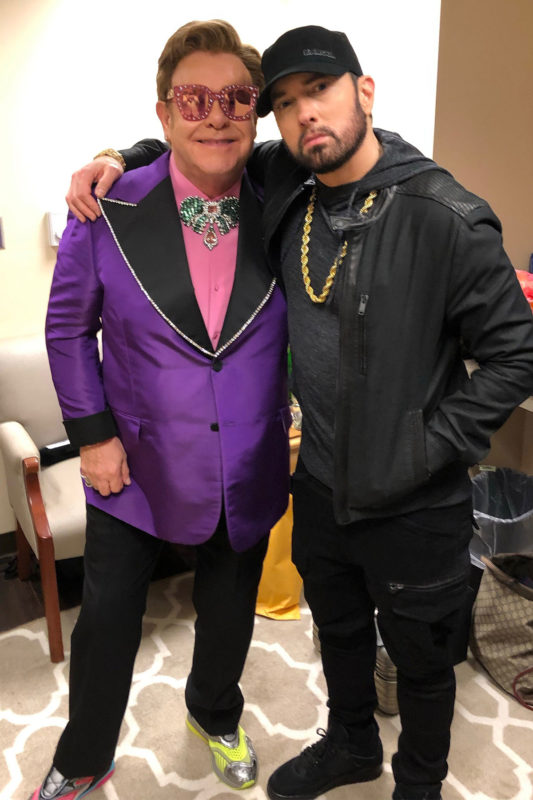 Elton John opened up about their friendship to Rolling Stone Magazine. "I love him," John said. "I don't see much of Marshall, but we speak a lot. He's really worked very hard at [sobriety], and it's changed him so much. I just saw a picture of him in a magazine, and he looks like a 17-year-old boy. I'm so happy for him."
Advertisement
Advertisement
Advertisement
Advertisement
Showbiz Fun Fact
Did you know that every year a survey is conducted to determine which stars are the most popular with fans? For 2020, here's the fans favorite celebs:
1. Robert Downey Jr.
2. Johnny Depp
3. Chris Hemsworth
4. Bradley Cooper
5. Matt Damon
6. Will Smith
7. Leonardo DiCaprio
8. Dwayne Johnson
9. Tom Hanks
10. Jeniffer Lawrence
However, popularity is not necessarily all that matters, because if you look at the highest paid actresses according to Forbes, you'll find Scarlett Johansson ($56m), Sofia Vergara ($44.1), Reese Witherspoon ($35m), Nicole Kidman ($34m) and Jennifer Aniston ($28m), just to name a few. Even though Jennifer Lawrence has made it into the top 10 most loved stars, her salary doesn't make it, while in men, the count is quite similar!