Celebrities You Didn't Know Were Best Friends
1

Eva Longoria & Victoria Beckham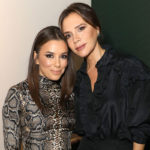 Advertisements
Eva Longoria and Victoria Beckham have been besties for over a decade. The ladies met when Beckham moved to Los Angeles in 2007 with her husband, David Beckham, to support his football career. They discovered that they both loved fashion and had several things in common. 
Longoria discussed their friendship with Daily Mail Australia. "We're best friends and have shared lots of life lessons together," she said. "What we talk about is between us, but we've been through stuff together." Beckham was there for Longoria when she divorced her first husband, Tony Parker. They've been a support system for each other over the years. 
Advertisements
2

Rosie O'Donnell & Madonna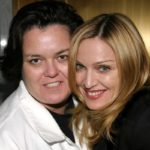 Advertisements
There are several Hollywood friendships that come and go, but this next set of besties is still going strong after decades. Madonna and Rosie O'Donnell met when they starred together in the 1992 film A League of Their Own. 
According to Page Six, the duo immediately bonded on the set because they both had lost their mothers when they were children, creating a bond that is unbreakable. They've been best friends ever since and have publicly supported each other through tough times. It's rare for a celebrity friendship to endure this long, but the ladies have been close for 28 years. 
Advertisements
3

Oprah Winfrey & Ellen DeGeneres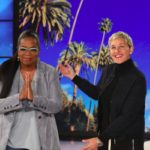 Advertisements
You would think that two talk show icons would be competitive, but Oprah Winfrey and Ellen DeGeneres have nothing but love for each other. The ladies have been friends for so long that Winfrey was a guest star on the 90s sitcom Ellen. She played Ellen's therapist.

Not only are they best friends, but they're also neighbors. Both of them have nearby mansions in Montecito, California. They've each appeared on each other's shows and DeGeneres even appeared on the cover of Winfrey's magazine, O, The Oprah Magazine. These two have no problem sharing the spotlight.
Advertisements
4

Selena Gomez & Jennifer Aniston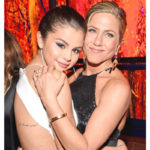 Advertisements
Jennifer Aniston and Selena Gomez met in a place where many women often find their new best friend. They met in the bathroom at a Vanity Fair event. The duo revealed the details of their friendship while Aniston was a guest host on The Ellen DeGeneres Show and interviewed Gomez. 
They talked about bumping into each other as Aniston walked out of a stall, and they've been friends ever since. "We've known each other for years, you've been over to my house, we've had pizza—girl after my own heart," Aniston said. We'd give anything to have pizza night with these two!
Advertisements
5

Amy Adams & Emily Blunt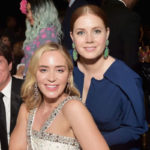 Advertisements
Amy Adams and Emily Blunt met when they both worked on the set of the film Charlie Wilson's War. Their on-screen chemistry was so great that they were cast together again in the movie Sunshine Cleaning. So, what makes these ladies click so well? Blunt spoke with MTV News about their working relationship.
"We have a weird inner dialogue that we sort of know what the other one's thinking," Blunt said. "It was like I'd known her forever. She still very much feels like my sister." Their connection continued after the films wrapped and they're still best friends to this day. 
Advertisements
6

Blake Lively & Florence Welch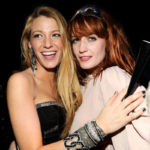 Advertisements
Blake Lively went from being a fan of the band Florence and the Machine to becoming best friends with the lead singer, Florence Welch. The actress and musician give us total best friend goals. Welch gushed about their friendship during an interview with E! News.
"Blake actually came to our very first New York show. She's been to all of the shows that we've done in America and she flew out to Las Vegas just because I was performing there over the New Year," Welch said. They're so close that Welch performed at Lively's 2012 wedding to Ryan Reynolds. 
Advertisements
7

Ellen DeGeneres & Justin Bieber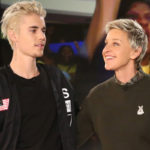 Advertisements
Ellen DeGeneres has several famous friends, but her relationship with Justin Bieber is one for the books. The singer has been a guest on her show a whopping 26 times. They have such great chemistry and their love for one another makes for amazing television. It's hard to narrow down their best moments.
Fans loved it when DeGeneres threw Bieber a graduation ceremony when he missed his own high school graduation. There was also the time that they pranked an unsuspecting stranger when they hid in a bathroom stall together. We just can't get enough of these two.
Advertisements
8

Courteney Cox & Laura Dern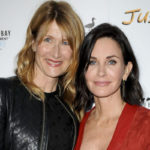 Advertisements
It might surprise you to learn that Courteney Cox and Laura Dern are the best of friends. Not only have they been close for a long time, but they've gotten their families together to celebrate Christmas Eve for the last 14 years. Both actresses shared a pic on Instagram posing with their prospective children. 
Cox captioned the photo, "I love this family and our Christmas Eve tradition. Some things never change…much. ?♥️? #family." Dern posted the same photograph and wrote, "Christmas Eve morning ritual year 14!!!! Love to all!" So sweet to get a glimpse of their holiday gathering. 
Advertisements
9

Emma Stone & Jennifer Lawrence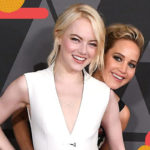 Advertisements
Jennifer Lawrence and Emma Stone were introduced by their mutual friend, Woody Harrelson. The actresses share a funny inside joke about a shared "stalker" named "John the Orchestra Guy" who was a studio worker who would send out mass texts. 
"Jen and I texted for a year before we actually met. As she was driving to my house, she thought, 'Oh, my God, what if it's John the Orchestra Guy?' And I thought, 'Oh, my God, what if it's John the Orchestra Guy?'" Stone told W magazine. "So Jen calls me and says, 'I just want to make sure you're not John the Orchestra Guy.' I wasn't. And we met."
Advertisements
10

Lena Dunham & Taylor Swift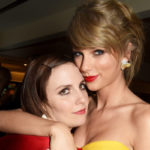 Advertisements
You may not think Taylor Swift and Lena Dunham would have much in common. Swift is a mainstream pop star while Dunham was labeled a modern voice of feminism for her HBO series Girls. Yet, the two have an unlikely friendship that started on Twitter.
According to Insider, they became friends in 2012 when Dunham tweeted praise for Swift, saying that her album was triumphant. "If she'd been here when I was in college I would have written papers on her, not Sylvia Plath," Dunham wrote. The singer responded and said she loved Dunham's HBO show Girls. The rest is history. 
Advertisements
11

Pitbull & John Travolta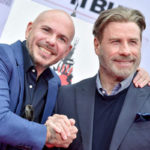 Advertisements
Another astonishing celebrity friendship is Pitbull and John Travolta. The rapper and actor appeared together in Pitbull's 3 to Tango video. Travolta even decided to shave his head after being inspired by Pitbull to rock the bald look. 
According to the Insider, Travolta discussed the influence Pitbull had in the decision to change up his look. "A good friend, Armando Perez, Pitbull, he lives his life like this," he said. "He would send pictures of me, I have all my hair, and he'd superimpose no hair and say, 'I prefer this,' so I thought … Maybe it's time to do it."
Advertisements
12

Leonardo DiCaprio & Tobey Maguire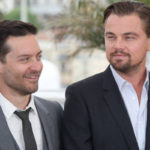 Advertisements
Leonardo DiCaprio and Tobey Maguire are A-list best friends. The actors met when they were just 12 years old and have maintained one of Hollywood's longest-lasting friendships. According to Esquire, they met when DiCaprio saw Maguire filming on the street in Los Angeles and recognized him from an audition. 
"I literally jumped out of the car," DiCaprio said. "I was like, 'Tobey! Tobey! Hey! Hey!' And he was like, 'Oh, yeah—I know you. You're… that guy.' But I just made him my pal. When I want someone to be my friend, I just make them my friend."
Advertisements
13

Sienna Miller & Keira Knightley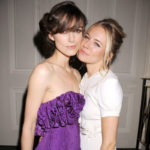 Advertisements
Keira Knightley and Sienna Miller became best friends when they worked together in 2009 on the film The Edge of Love. According to Zimbio, the famous duo lived together during the filming of the movie and Miller revealed that they bonded over being total nerds together. 
"We talk about books and we play cards and do The Guardian crossword," Miller said about Knightley. "She is one of my favorite girls." Their friendship has continued all these years later, and it seems like these ladies will be best friends for life. It's refreshing to see such an enduring friendship in Hollywood. 
Advertisements
14

Jennifer Lopez & Leah Remini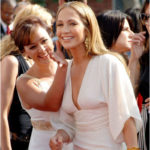 Advertisements
Jennifer Lopez and Leah Remini met through J-Lo's ex-husband Marc Anthony at the 2004 premiere of the movie Man on Fire. They immediately hit it off and have been best friends, maintaining a bond that has only grown stronger over time. 
Lopez and Remini spoke with Entertainment Tonight about the night they met. "It was one of those instant chemistry things where you just feel like, 'I love this person. I love being around this person. This person makes me laugh,'" Lopez said. "She's cool and we also have very similar upbringings. That's why we work well together."
Advertisements
15

Millie Bobby Brown and Maddie Ziegler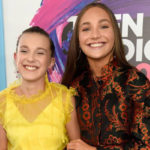 Advertisements
Maddie Ziegler and Millie Bobby Brown win the award for the cutest celebrity besties. They met on the set of the television series So You Think You Can Dance. Brown was in the audience and went backstage to meet Ziegler. They became fast friends. 
The young ladies talked about how that connected with Interview Magazine. Brown revealed, "They told me that I could go backstage and meet you, and I'm literally, like, taking deep breaths, like, "Oh my goodness," and then you were a normal human being. You were Maddie Ziegler. Then you followed me on Twitter—and I had a meltdown—and the rest is history, really." 
Advertisements
16

Katy Perry & Allison Williams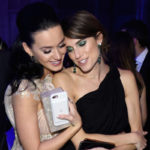 Advertisements
Katy Perry and Allison Williams met through a mutual friend and clicked right away. The duo have been best friends for years and often support each other at various award shows. They're so close that both ladies changed up their hair color on the same day, without the other knowing. 
"We just couldn't believe it," Williams told Refinery29. "We weirdly ended up going blonde on the same day. I was texting her, and I was like, 'I'm going to be blonde next time I see you.' And she was like, 'Me too!' It was hilarious."
Advertisements
17

Taylor Swift & Blake Lively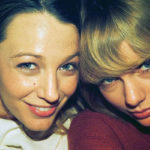 Advertisements
Blake Lively is totally in Taylor Swift's squad. There aren't many photos of the actress and singer posing for the press, but they have a friendship that's unfolded right before our eyes on social media. Lively even posted a selfie and a sweet birthday message to Swift on Instagram.
"People Who I Not Only Really Love, But Also Really LIKE, That Were Born Yesterday: Part 1 of 2, You know how I feel," she captioned the pic of her smiling next to her bestie. If you need further proof of the undying loyalty, Swift even went to the hospital to meet Lively's firstborn daughter, Inez. 
Advertisements
18

Miley Cyrus & Kelly Osbourne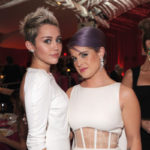 Advertisements
Miley Cyrus and Kelly Osbourne met when they costarred in the straight to DVD film So Undercover. The ladies have been there for each other through thick and thin. Osbourne had Cyrus's back when she was criticized for her risque performance at the 2013 MTV Video Music Awards. 
"This really makes me mad. Miley is one of the most hard-working respectful women I have ever worked with. I am learning a lot from her!" Osbourne wrote on Twitter. "Miley and I have become really close. I'm sick of all the haters judging her. She made one mistake and trust me, she has learned her lesson!"
Advertisements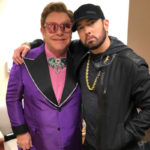 Advertisements
Eminem and Elton John may seem like opposites, one is a controversial rapper, and the other is a popular songwriter whose music has inspired generations. The performers forged a friendship that has lasted for decades. The singers collaborated for a performance at the 2001 Grammy awards.

Elton John opened up about their friendship to Rolling Stone Magazine. "I love him," John said. "I don't see much of Marshall, but we speak a lot. He's really worked very hard at [sobriety], and it's changed him so much. I just saw a picture of him in a magazine, and he looks like a 17-year-old boy. I'm so happy for him."
Advertisements
20

Snoop Dogg & David Beckham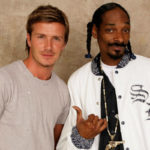 Advertisements
We need to come back in 2007 to understand the start of the unlikely friendship of David Beckham and Snoop Dogg. It all started during the filming of the reality show "Snoop Dogg's Father Hood". In one of the first episodes of the series, they invited David Beckham to help Snoop Dogg's children learn to play soccer. This simple introduction was the beginning of a great friendship between the two celebrities.
Beckham revealed in an interview in 2010 that Snoop asks David's opinion before launching music tracks and that the soccer player is a genuine fan of the celeb rap star. We had the chance to see their beautiful complicity during a commercial for the famous Adidas brand. It even seems that Snoop has an enormous picture of David in his house. This is an unlikely, but interesting friendship.
Advertisements
21

Betty White & Jennifer Love Hewitt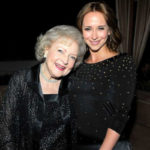 Advertisements
Jennifer Love Hewitt and Betty White's friendship proves that age is just a number. The actresses met on the set of the Hallmark movie, The Lost Valentine. Hewitt opened up to James Corden while she was a guest on The Late Late Show and revealed that she had to keep White from falling in the bushes when they drank Vodka on a night out together.
"I am like the bodyguard of a national treasure… I'm like, don't kill Betty White!" she joked. The night ended with the duo relaxing at White's house. "We got drunk. We had gummy bears. It was amazing," Hewitt added. 
Advertisements
22

Snoop Dogg & Martha Stewart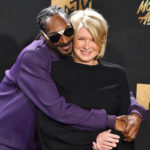 Advertisements
Martha Stewart is best friends with Snoop Dogg and what a time to be alive. They met when Snoop was a guest on The Martha Stewart Show. The two hit it off and have had a friendship that has stood the test of time. 
Snoop admitted on the Today show, "I love Martha, like, I love her for real," he said. "Like, when I see her away from me, I get jealous when I see other people with her. But then I have to understand, she's Martha Stewart, so she has to give the world what they want."
Advertisements
23

Bette Midler & 50 Cent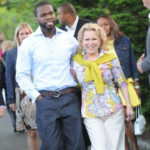 Advertisements
Could there be a more unexpected pair than Bette Midler and 50 Cent? The actress and rapper met and became fast friends when they worked together on the New York Restoration Project. The actress told E! News, "Little Jewish lady and the great big rapper," Midler said. "He's such a doll. I love him. He's gorgeous."
The two have maintained their friendship over the years and according to E! News, they originally bonded over a very ordinary topic. Both of them have a passion for gardening. It's so fascinating that these two superstars found such a deep connection. 
Advertisements
24

Matthew McConaughey & Guy Fieri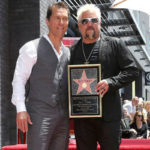 Advertisements
Guy Fieri and Matthew McConaughey's bromance has lasted over 15 years and they're so close that McConaughey was the featured speaker when Fieri was given a star on The Hollywood Walk of Fame. He revealed how they became friends during his speech. 
"Fifteen or so years ago I was living in an Airstream, traveling across America… I lived on the road and I came across this show, Diners, Drive-Ins, and Drives, and it quickly became my favorite show," McConaughey said. "One day on the road I get the number of the host, Guy Fieri, and I call him up and I say, 'Listen, hey man, it's Matthew McConaughey.'"
Advertisements
25

Beyoncé & Gwyneth Paltrow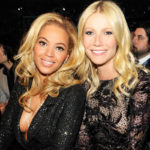 Advertisements
Beyoncé and Gwyneth Paltrow's friendship will give you total BFF goals. The ladies met at a benefit concert in New York City. Paltrow was married to Coldplay frontman, Chris Martin, at the time, and the couple hit it off with Beyoncé and Jay-Z. They quickly became fixtures at each other's concerts and have remained friends even after Paltrow and Martin divorced.
Paltrow was a guest on The Ellen Show when she revealed how they became friends. "We just kind of hooked up and became really close," she said. "And they're incredible people. They're very, very kind, generous, good good people."
Advertisements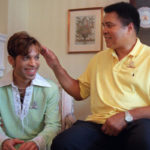 Advertisements
Muhammed Ali and Prince were two larger-than-life celebrities who became fast friends when they met in 1997 to make plans for a charity concert. According to The Daily Mail, they formed a tight bond and Prince later revealed at a press conference that he would have done anything for Ali without hesitation.
"My friend Londell McMillan called me a couple of days ago and asked me. He said, 'Muhammad wants you to'—and I said yes", Prince added. "I didn't even let him finish. He could have said, 'Mow the lawn', and I would have been down with it."
Advertisements
27

Brad Pitt & Jonah Hill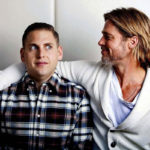 Advertisements
Brad Pitt is one of Hollywood's most popular leading men and we know Jonah Hill for taking on comedic roles in films like Superbad and Forgetting Sarah Marshall. These unlikely pals met when they costarred in the sports drama Moneyball.
E! News caught up with Hill on the red carpet of the 2011 MTV VMAs and he had nothing but nice things to say about working with Pitt. "He's fantastic," Hill said. "He's so giving. He's just, like, a guy you look up to for so many reasons. He's the coolest guy! He started playing pranks on me like right off the bat."
Advertisements
28

Russell Brand & Helen Mirren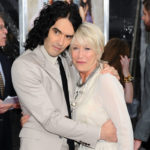 Advertisements
Russell Brand and Dame Helen Mirren teamed up in 2011 when they starred in the reboot of the film Arthur. To everyone's surprise, the duo loved working together and formed a friendship that has lasted for years. They played up their connection with the press and posed in cheeky photographs while promoting the movie. 
Brand gushed about Mirren with Us Weekly, saying, "I continue to be fascinated and infatuated with her, and the more time I spend with her and the more I get to know her, the more the fascination increases. She is an incredible woman." 
Advertisements
29

Kourtney Kardashian & Justin Bieber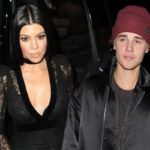 Advertisements
Kourtney Kardashian and Justin Bieber sparked romance rumors when they spent time together in 2016. They were often spotted hanging out in Los Angeles and posted fun pics to social media. Despite all the rumors of a fling, the duo never confirmed they were hooking up.
Bieber opened up about their friendship when he was a guest on the radio show The Bert Show and was asked about their relationship. He jokingly said, "I'm being used, man. What can I say?" he continued. "No, no, but for real, she's great. I've known [the family] for years." It sounds like they're the best of friends.
Advertisements
30

Kris Jenner & Jennifer Lawrence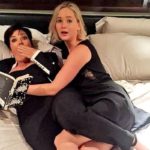 Advertisements
Jennifer Lawrence is a super fan of the series Keeping Up with the Kardashians and is best friends with Kris Jenner. They're so close that Jenner made a surprise appearance at Lawrence's 25th birthday, partying down at a Los Angeles hotel. 
Jenner posted an Instagram pic of them joking around in bed, along with the caption, "Happy Birthday you piece of sh*t… God I love you #Jenniferlawrence thanks for making this night a night to remember…..even if we did get caught," Jenner continued. "I love you Happy Birthday Gorgeous!!! #Bible #momager #doll." The two have been friends ever since.
Advertisements
31

Gwyneth Paltrow & Jay-Z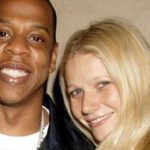 Advertisements
Gwyneth Paltrow is best buddies with Jay-Z and Beyoncé. She formed a tight bond with them, along with her ex-husband, Chris Martin. Despite her divorce from the Coldplay frontman, the four of them remain close and have even gone on family vacations together over the years.
They're so close that Jay-Z was inspired to write her name into the lyrics of the 2006 track Hollywood. "When your friends is Cheirs and Gwyneth, then it's time to get all your windows tinted/ keep your eyes squinted, it's gon' flash any minute," he rapped about the actress.
Advertisements
32

Sophie Turner & Maisie Williams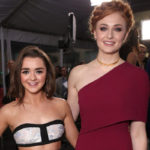 Advertisements
Sophie Turner and Maisie Williams are ride or die best friends. The actresses met and practically grew up together on the set on the popular series Game of Thrones. They played sisters, Arya and Sansa Stark, on the show and connected on a real level. They've been self-proclaimed best friends ever since. 
"Maisie is definitely my protector and I'm hers, too," Turner told Glamour UK. "I know if anything happened—especially if it was on Game of Thrones, which it never, ever would—she'd go crazy and protect me… Maisie is my strong home."
Advertisements
33

Britney Spears & Mel Gibson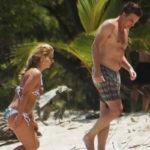 Advertisements
Britney Spears and Mel Gibson are also long-time friends you wouldn't have guessed. They had the opportunity to get close while they were neighbors in Malibu, and their friendship did not fade even when Gibson decided to sell his mansion and move to a ranch in the Santa Monica Mountains with his wife and 7 children.
In 2008, when the singer's career and personal life were severely tested, "Mel Gibson and his wife Robin took Britney Spears under their wing since her meltdowns earlier this year, meeting with her regularly," reported The Hollywood Gossip. They were even spotted together in Puerto Rico with Gibson's wife and children, and Spears' father.
Advertisements
34

Jessica Biel & Jennifer Garner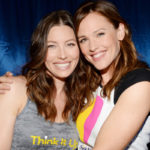 Advertisements
Jessica Biel and Jennifer Garner are another set of celebrity besties that met while working on a film. They costarred in the film Valentine's Day and made a connection that outlasted their time on the set. The duo spoke with Marie Claire and Garner opened up about their friendship. 
The actress revealed that it's rare to work with women in films and it's usually one woman and a bunch of men in the cast. "It's odd", Garner said. "So on this film, it was great to have someone like Jessica around, even though most of our scenes as best friends were over the phone."
Advertisements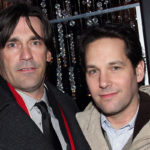 Advertisements
John Hamm and Paul Rudd go way back. The actors went to high school together and have been best friends since they were teenagers. They often gush about each other to the press and always have something nice to say about their long-time buddy. 
"He is genuinely a very bright guy! And he's athletic! I mean, we do have a very competitive relationship," Rudd told Grantland.com about Hamm. "When I say competitive, I mean we play chess a lot. And Scrabble. So when I say he's a comedy nerd at heart, what I mean is that he's just a giant nerd at heart."
Advertisements
36

Kate Hudson & Lea Michele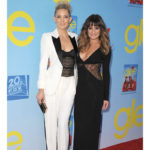 Advertisements
Lea Michele and Kate Hudson both starred and met on the set of the television series Glee. The besties grew close outside of the show and have been there for each other. Hudson proved to be a loyal friend when Michele's boyfriend, Cory Monteith, passed away to an overdose of heroin and alcohol. The actress turned to Hudson for support.
"I called her and said, 'I don't know where I'm going to go because my house is swarmed with reporters.'" Michele told Elle magazine. "She was like, 'Oh, you're going to stay at my house.' Like it was nothing."
Advertisements
37

Whoopi Goldberg & Billy Crystal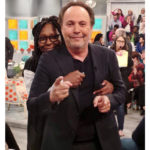 Advertisements
Billy Crystal and Whoopie Goldberg were part of a trio and besties with the late comedian Robin Williams. The three of them worked together on Comic Relief in the 1980s, a comedy special that made money for charity. 
Goldberg and Crystal reflected on their friendship with Williams during a tribute on The View. "Many times, the three of us would be on stage, and Whoopi and I were like his parents and we'd taken the crazy son out," Crystal said. "It just became so magical to work with him… But for us, it was a chance to get to know each other and we became the closest of friends."
Advertisements