Then And Now: See Your Favorite Celebs Before They Were Famous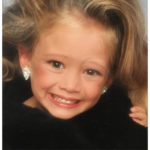 Advertisements
Birth: 

September 28, 1987

Occupation:

Actress, businesswoman, singer, songwriter, producer, and writer
This actress and singer posted a throwback glamour shot and looked cute as a button. She was around 5 years old in the portrait. We can see her wrapped in fur and wearing diamond earrings. Yet, her gigantic smile makes the image so priceless. She captioned the Instagram photo, "#glamourshots #thanksmom #1993 #tb."
Hilary Duff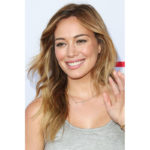 Her followers loved the photograph, and she received tons of positive comments. One fan wrote, "I literally want to cry! This is spine-tinglingly beautiful wow!!!!" Another commenter said, "The beauty and the charm is seen since she was child🌟🌟 Star was born😉".
Advertisements
2

One Of The Funniest Actress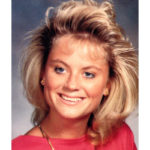 Advertisements
Birth: 

September 16, 1971

Occupation: A

ctress, comedian, writer, producer, and director
Fans caught a glimpse of a hilarious school photo of her when she was a guest on Late Night with Conan O'Brien in 2012. We can see her with seriously teased hair and by the looks of it, she used an entire can of hairspray to achieve such an impressive hairstyle. 
Amy Poehler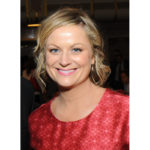 The former Parks and Recreation star huge bangs may look absurd now, but she claimed that her look was super cool at the time. "Every day I would walk into school and just be, like, 'You're welcome, fellas!'" Poehler joked with O-Brien. 
Advertisements
3

Eccentric Child, Eccentric Artist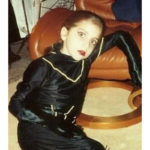 Advertisements
Birth: 

March 28, 1986

Occupation: 

Singer, songwriter, record producer, actress, and businesswoman
She wrote the caption, "Me when I was 9. God bless my mother." It's hard to believe that this innocent child grew up to be a top-selling pop star. She was 9 years old and went by the name Stefani Germanotta when she posed in a black costume while wearing makeup. 
Lady Gaga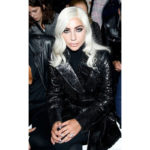 Lady Gaga showed the world that she was once a "Little Monster" when she shared this amazing throwback pic from her childhood on Twitter. She went on to win several awards, including a Grammy for Bad Romance and an Oscar for the song Into the Deep.
Advertisements
4

An Actress With Dancing In Her Blood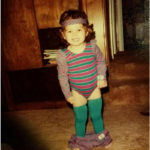 Advertisements
Birth: 

December 3, 1980

Occupation: 

Actress and dancer
This actress and dancer proved that dancing was in her blood even as a child when she shared a precious pic of her as a little girl. She posted a photo of her wearing a leotard, headband, and leg warmers. By the looks of it, she probably danced before she even learned how to walk. 
Jenna Dewan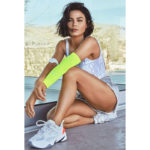 This is such a fitting representation of her life. Dewan grew up to star in the Blockbuster film Step up. She's also the host of the television series competition So You Think You Can Dance?. It's so cute to see her as a tiny little thing. 
Advertisements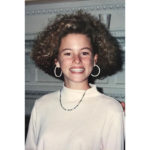 Advertisements
Birth: 

February 10, 1974

Occupation: 

Actress, director, writer, and producer
This talented actress took to Instagram to share a hilarious pic of her teen years. She was just an awkward teenager when the photo was taken. She captioned the image with a positive message. "This is what I was working with at age 14. Acne. Frizz. Haircuts by my friend @sorayaweddings and homemade jewelry cuz money was tight," she wrote.
Elizabeth Banks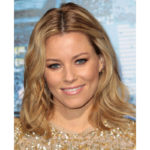 Banks remarked that she chooses not to focus on her looks but on her powerful brain. "The thing I know now that I didn't back then is that any energy I put into looking cute has to be about me and not about pleasing or attracting anybody else. Being praised for my looks is nice but not nearly as satisfying as being praised for my accomplishments or deeds." 
Advertisements
6

The Actress We'd Like To Be Friends With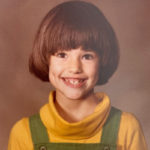 Advertisements
Birth: 

April 17, 1972

Occupation: 

Actress, producer, and entrepreneur
This actress shared a charming childhood photo on Instagram. She posted a school pic that featured a goofy bowl cut. She wrote the caption, "How's this for weekend enthusiasm?👆🏻🤩♥️ #fbf #eightdollarhaircut #blessherhappyeyes"
Jennifer Garner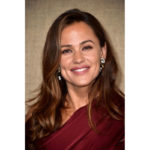 Many of her celebrity friends commented on the photo. Reese Witherspoon wrote: "Too cute for words." Another fan could totally relate and said, "😂😂😂😂😂 You are too darn funny!!! Dw, we all had the infamous bowl cut at one stage in our honest childhoods, you are not alone lol."  Once again, the 13 Going on 30 actress proves that she's the most relatable star in Hollywood. 
Advertisements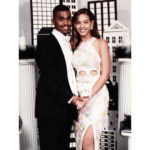 Advertisements
Birth: 

September 4, 1981

Occupation: 

Singer, songwriter, record producer, dancer, and actress
It's hard to imagine that this incredible singer was ever a normal teenager. This prom pic proves that she was just like the rest of us before she became the star we know. She posed in a gown with cut-outs before they became a thing, confirming that she's always been fierce. 
Beyoncé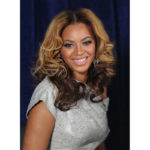 So who's the lucky guy on Beyoncé's arm? According to The Sun, it's her ex-boyfriend, Lyndall Locke. He admitted to cheating on Bey with 5 women when they were dating. We hate that he broke her heart, but love the music her heartache inspired. 
Advertisements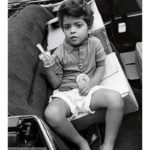 Advertisements
Birth: 

October 8, 1985

Occupation: 

Singer, songwriter, record producer, multi-instrumentalist, and dancer
This singer-songwriter has always been cool and has the pic to prove it. He posted a childhood throwback picture on Instagram of him sitting in the back of a car while holding a small guitar. He captioned the image, "When you're too impatient for Throwback Thursday so you fully embrace Way Back Wednesday. #1989." 
Bruno Mars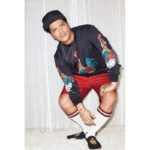 That little guy grew up to win 11 Grammys and 10 American Music Awards, among other awards. Mars has had several #1 songs like Uptown Funk and Locked Out of Heaven. It's clear that he was a born performer, proven by this adorable black-and-white photo. 
Advertisements
9

A Talented Actress And A Busy Entrepreneur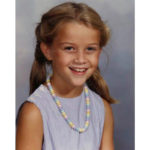 Advertisements
Birth: 

March 22, 1976

Occupation: 

Actress, producer, and entrepreneur
This celeb joined in the fun and posted a throwback pic via Instagram. We see the actress wearing a candy necklace in the school photo. How sweet is that? She captioned the photograph, "Mom tip: Send your kid to school with a candy necklace so she can share it with all her new friends!" Sounds like an outstanding idea to us. 
Reese Witherspoon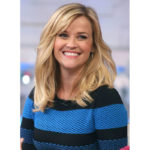 Fans were quick to notice that Witherspoon's son, Deacon, looks almost exactly like his mom in the pic. One commenter wrote, "Wow!!!! Deacon looks just like you! I never thought so until seeing this pic."
Advertisements
10

A Serious Superstar Since Always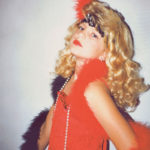 Advertisements
Birth: 

March 27, 1975

Occupation: 

Singer, songwriter, rapper, and actress
This energetic singer let fans know that she's always loved a good party when she shared a flashback snap from her pre-teen years. We see the singer wearing a 1920s costume and striking a flirtatious pose for the camera. Her flapper get-up and pouty lips were totally a sign of things to come. 
Fergie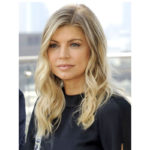 That teenager later found fame when she joined the rap group The Black-Eyed Peas, and even had a solo career. Fergie's won many awards, including the Billboard Music Award for Woman of the Year in 2010. We think that elevates her to serious super-star status!
Advertisements
11

Childhood Friends In Life As Well As On TV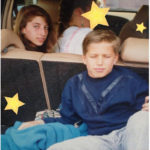 Advertisements
Birth: 

February 20, 1978 / August 18, 1978

Occupation: 

Comedian, actress, television writer, singer and songwriter / Actor, comedian, writer, producer, and musician
This actress shared a priceless throwback pic on Twitter of her and her friend sitting in a station wagon together. She captioned the image, "THROWBACK THURS PARTICIPATION: me and […] hangin + being v chill in elementary school #chillvibe." These two are just too cute for words. How cool is it they go back that far in real life while they play long-time friends in a popular TV show? 
Chelsea Peretti and Andy Samberg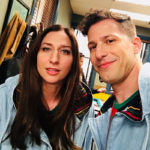 Chelsea Peretti and Andy Samberg costar in the cop comedy series Brooklyn Nine-Nine. They play coworkers who have known each other since childhood in the show. In an amazing twist of fate, the two actors really knew each other when they were kids. We love that king of backstories!
Advertisements
12

A Complete And Talented Artist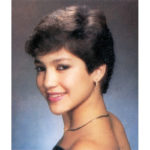 Advertisements
Birth: 

July 24, 1969

Occupation: 

Actress, singer, dancer, fashion designer, producer, and businesswoman
This yearbook photo gives a glimpse of the fresh-faced teenager when she was still Jenny from the block. Her senior quote to go along with the pic said, "What a lovely dream come true to love someone who loves you." So sweet!
Jennifer Lopez
Yet, there was a time before she was famous and took on the nickname J-Lo. Now, Jennifer Lopez is a force of nature. She's an actress, singer, dancer, fashion designer, and business mogul. From being a judge on So You Think You Can Dance to her stunning performance during Super Bowl LIV, she is a true icon.
Advertisements
13

One Of Hollywood's Favorite Leading Men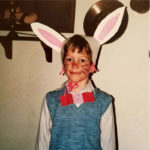 Advertisements
Birth: 

June 21, 1979

Occupation: Actor
This beloved actor posted the pic on Instagram along with the caption, "Here a young […] poses on the red carpet wearing designer bunny ears and blue vest by Goodwill of America." Could he be any cuter and down to earth? 
Chris Pratt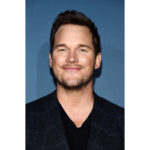 Chris Pratt is one of Hollywood's favorite leading men. From playing Star-Lord in The Guardians of the Galaxy films to becoming Owen Grady in the Jurassic World franchise, he's solidified his place as an A-list actor. Not to mention that he's easy on the eyes. So, it's even more fun to see this childhood photo of him dressed as a bunny.
Advertisements
14

One Of The Busiest Men In Hollywood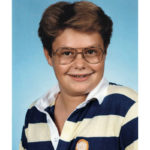 Advertisements
Birth: December 24, 1974
Occupation: 

Radio personality, television host and producer
He has got to be one of the busiest men in Hollywood. According to Us Weekly, he was 13 years old when this photograph was taken in Dunwoody, Georgia. We all know him as a handsome television personality, but this yearbook photo shows us just how far he's come in life. 
Ryan Seacrest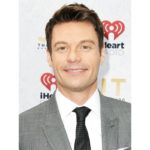 It's hard to believe that Seacrest was once a chubby kid with braces. "I wore braces and glasses and was fat and got teased about it," Seacrest once said. He is now the host of American Idol and On-Air with Ryan Seacrest, and co-hosts LIVE with Kelly and Ryan.
Advertisements
15

A Great Hollywood Lady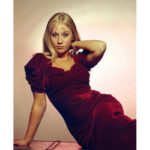 Advertisements
Birth: July 26, 1945
Occupation: Actress
It might come to quite a shock for some that this incredible lady was once a hot, young actress. This pic of her in her youth gives us a glimpse of what she looked like before she became famous. Who knew that she was such a looker when she was younger? Although, she still looks beautiful in her golden years. 
Helen Mirren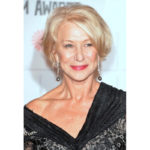 We all know Helen Mirren for being a mature actress who is practically Hollywood royalty. She takes on distinguished roles in films like The Queen or the television series Catherine the Great. The woman is so illustrious that she goes by Dame Helen Mirren. 
Advertisements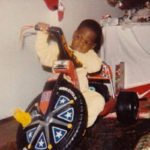 Advertisements
Birth: 

July 6, 1979

Occupation: 

Stand-up comedian, actor, and producer
The comedian and actor took to social media to share a childhood pic of him looking pretty smooth in his yellow footy pajamas while posing on a Big Wheel. He captioned the photo, "#ThrowbackThursday … What y'all know about that Dukes of Hazzard big wheel #iWasStuntingOnEm #iCanStillRideThatBigWheel" Those things were all the rage and almost every kid had one in the 1970s. 
Kevin Hart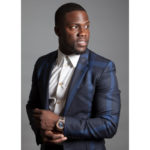 We know Kevin Hart for making us laugh in movies like Central Intelligence and Jumanji, among others. And now we know where he found his affinity for driving fast cars! 
Advertisements
17

A Revered Music Artist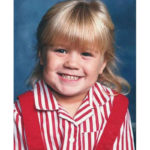 Advertisements
Birth: 

April 24, 1982

Occupation: 

Singer-songwriter, actress, author and television personality
This amazing singer looks like a delightful child in this throwback photo. She wore a red and white striped shirt and flashed the cutest smile. Who knew that she had blonde hair when she was a little girl? This portrait gives away her natural color, which has changed several times over the years.  
Kelly Clarkson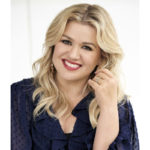 Clarkson rose to fame after winning the first season of the singing competition show American Idol. Since then, her star has continued to rise, and she's won several awards. From a Grammy to an American Music Award, she's matured to become a revered music artist. 
Advertisements
18

A Strong And Funny Man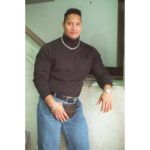 Advertisements
This American star shared a cringe-worthy pic from his past that had fans laughing. He wore a black turtleneck shirt, gold chain, and a fanny pack. He wrote the caption, "Fanny pack and lean take it to a whole other level… #90sRock #WTF #BuffLesbian." 
Dwayne Johnson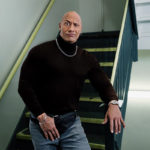 The former professional wrestler took the joke even further when he was a guest host on Saturday Night Live and recreated the photo, complete with all the accessories and his now-famous "fanny pack lean". It's hard to resist a man that can laugh at himself. Kudos to him for having a sense of humor about the situation.
Advertisements
19

Probably The Funniest Canadian Man Alive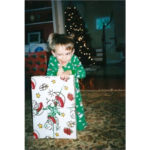 Advertisements
Birth: 

January 17, 1962

Occupation: 

Actor, comedian, writer, producer, author, and artist
The comedian was captured holding a thumbs up with a typical expression of his that his fans love. He's obviously excited about opening a Christmas present, but we can't help but see this as a precursor to him starring in The Grinch. The likeness is uncanny, proving he was born to play that role. 
Jim Carrey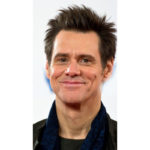 Jim Carrey has got to be one of the funniest humans on earth. He's made us laugh for decades in such classic films as The Mask and Dumb and Dumber. His knack for physical comedy is unparalleled, and this amazing childhood pic proves that he's always been a natural comic. 
Advertisements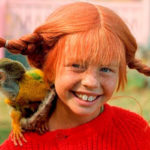 Advertisements
Birth: 

July 8, 1974

Occupation: 

Actress, model and fashion designer
We cannot forget the face of this popular star. Unlike the other celebrities on this page, we remember her childhood face very well, but we don't know what she looks like today.
Tami Erin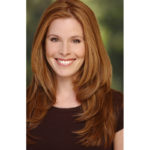 We could see Tami at TMZ from 2010 to 2018, but television no longer seems to be his biggest concern at the moment. In fact, we can still see her on non-Catholic sites. She unwillingly sold to a productor a very intimate film released by her ex-boyfriend.
Advertisements
21

A Woman Destined To Be A Great Performer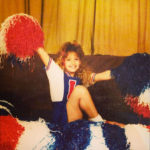 Advertisements
Birth: 

April 28, 1981

Occupation: 

Actress and businesswoman
It shouldn't surprise anyone that this actress was a cheerleader when she was younger. This viral pic of her posing in her cheerleader uniform and surrounded by pom-poms is just too good to pass up. It's clear that she had plenty of school spirit with her sassy smile.  
Jessica Alba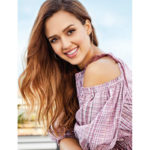 This was a sign of things to come as she grew up to be a performer and even put her dancing skills on display when she starred in the 2003 film Honey. She played a hip hop choreographer who had a love for dance.  
Advertisements
22

She's A Morning Talk Show Host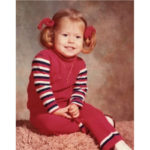 Advertisements
Birth: October 2, 1970
Occupation: American actress, dancer, talk show host, journalist, and television producer.
This actress posted an adorable childhood pic on Instagram along with the caption, "#tbt me. I'm pretty sure junior year in high school, but who knows," she wrote. Those pigtails are just too cute! She grew up to host a popular morning talk show for the last twenty years. 
Kelly Ripa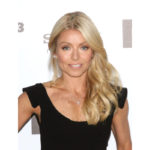 Kelly Ripa has been a Hollywood fixture for most of her adult life. Her most recognizable roles are Hayley Vaughan on the soap opera All My Children and Faith Fairfield on the sitcom Hope & Faith. We all know her as the beloved host of LIVE with Kelly and Ryan.

Advertisements
23

He Lived In A Full House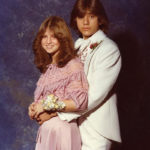 Advertisements
Birth: August 19, 1963
Occupation: Actor, producer, musician, comedian, and singer.
It's hilarious to look back at celeb prom pics from the 1970s. From the crazy hair to the absurd fashions, there's just so much to take in. Can you guess which male celebrity posted this epic prom pic to their Instagram? The caption read, "#TBT #Prom #Hair." 
John Stamos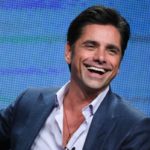 John Stamos is best known for his role as Uncle Jesse on the popular '80s sitcom Full House. He was a total heartthrob with his slicked-back hair and winning smile. He reprised Uncle Jessie with the return of the Netflix series Fuller House in 2016. 
Advertisements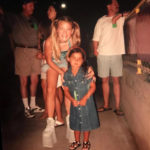 Advertisements
Birth: August 25, 1987
Occupation: Actress
A fan posted this pic of a mystery actress dressed up as Baby Spice at a Spice Girls concert. Brie Madrid shared the photo on Instagram along with the caption, "Found a picture when I was 5 at my first concert. #SpiceGirls and took a picture with a girl dressed up as Baby Spice who I just realized now was @blakelively."
Blake Lively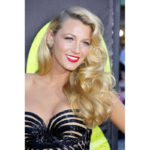 Blake Lively came onto the scene when she portrayed Serena van der Woodsen in the drama series Gossip Girl. She's also starred in several movies and fell in love with her husband, actor Ryan Reynolds, while on the set of the film Green Lantern. They have three daughters together. 
Advertisements
25

He Found Fame On High School Musical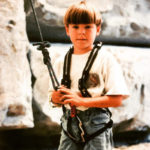 Advertisements
Birth:

October 18, 1987

Occupation: Actor and singer
This little cutie grew up to transition from starring on television to becoming an A-list actor. Although he sported a bowl cut as a kid, he became quite the heartthrob in his teenage years. He sang and danced his way into the hearts of adolescent girls, everywhere. 
Zac Efron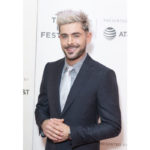 Zac Efron became a household name when he starred as Troy Bolton in the High School Musical trilogy. He became one of Hollywood's favorite leading actors when he starred in blockbuster movies like Neighbors and Baywatch. He most recently took on climate change on Netflix's Down to Earth.
Advertisements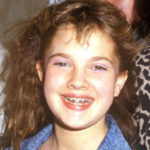 Advertisements
Birth:

February 22, 1975

Occupation: Actress, producer, director, host, author, and entrepreneur.
This actress proves that even celebrities had awkward times in their pre-teen years. From her huge 80s hair to a mouthful of braces, she almost looks like an ordinary teenager. Although, she was larger than life during that decade, starring in several popular films as a child. 
Drew Barrymore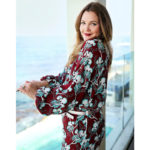 Drew Barrymore's acting career spans four decades. She melted our hearts when she starred in the 1982 blockbuster E.T. the Extra-Terrestrial at just six years old. Since then, she's become one of Hollywood's most beloved actresses. Barrymore is also the CEO of the makeup and home goods line Flower. 
Advertisements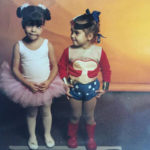 Advertisements
Birth:

April 18, 1979 

/ 

October 21, 1980

Occupation: Media personality, socialite, and model / Media personality, socialite, model, businesswoman, and actress.
These sisters grew up to take social media by storm and one of them shared this sweet Halloween pic on Instagram along with the caption, "Happy Halloween!" How cute are they in their ballerina and Wonder Woman costumes? You'd never know that these little girls would eventually be reality tv royalty. 
Kim Kardashian West & Kourtney Kardashian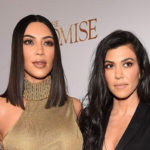 If you guessed Kim Kardashian West and Kourtney Kardashian, then you're totally right. They came into the spotlight on the popular E! series Keeping Up with the Kardashians in 2007. The show lasted for twenty seasons before the family called it quits in 2020. 
Advertisements
28

She Has The Voice Of An Angel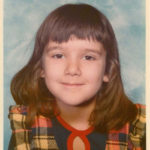 Advertisements
Birth:

March 30, 1968

Occupation: Canadian Singer
This may look like a pic of an ordinary girl, but she became a music legend who is the best-selling Canadian recording artist and has sold a record 200 million copies around the world. This singer shared this childhood school photo to Instagram in celebration of her 52nd birthday. 
Celine Dion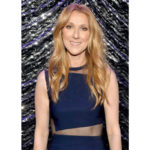 Celine Dion's team captioned the pic, "Happy Birthday, Celine! Wishing you health, love, and happiness!" Adoring fans left the singer plenty of well-wishes. One couldn't help but comment on Dion's adorable bangs in the childhood pic. "Did you cut your own bangs too Celine?? Lol I have one of these photos as well!! 🤣🤣 cute though," they wrote. 
Advertisements
29

A Talented Song-Writer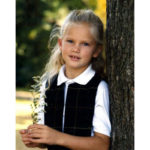 Advertisements
Birth:

December 13, 1989

Occupation: Singer-songwriter
This little girl found her start in country music but transitioned to mainstream pop well into adulthood. Her narrative storytelling has won her legions of teenage fans. This lady was the youngest winner of a Grammy when she took home album of the year at twenty years old. 
Taylor Swift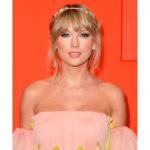 Of course, we're talking about the best-selling artist, Taylor Swift. She's racked up a total of 32 Grammy nominations and 10 wins overall. Swift still has that signature blonde hair and sweet smile. We just advise that you don't cross her because her girl squad has her back.  
Advertisements
30

One Of Hollywood's Hottest Actors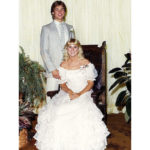 Advertisements
Birth:

December 18, 1963

Occupation: Actor and film producer
This gloriously awkward prom pic features Hollywood's favorite leading man. Once again, we have proof that even the rich and famous were ordinary teenagers at one point in their life. This young man grew up to be quite the heartthrob and has starred in several blockbuster movies.
Brad Pitt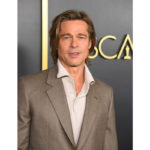 Brad Pitt has been featured in movies like Fight Club and Once Upon a Time In America. His career has taken a backseat to his love life after he left Jennifer Aniston to marry Angelina Jolie, who he met while working on the film Mr. and Mrs. Smith. Their marriage ended in divorce in 2016.    
Advertisements
31

She's The Queen Of Pop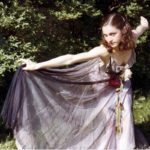 Advertisements
Birth:

August 16, 1958

Occupation: Singer, songwriter, and actress.
This young woman may have been a starving artist when this pic was taken in the 1970s, but she's one of the most popular singers of our time. The artist posted the photo to Instagram and wrote the caption, "Starving Dancer in Vintage dress………….. Looking at this photo makes me hungry🍔🍟🍧🍰🍩🍧"
Madonna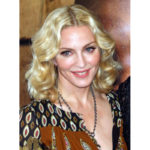 You can't think of the music of the 1980s without thinking of Madonna. Her fans adored this throwback pic and one commenter wrote, "Simply successful art today and always". The singer has proven that she's a true pop culture icon who just gets better with age. 
Advertisements