The 80s Brat Pack: Who Went On To Be Successful And Who Became A Has-Been
1

Emilio Estevez Was The Athlete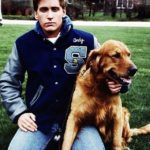 Advertisements
If you were a kid in the 80s, then you remember when Emilio Estevez was one of the hottest actors around. He starred in iconic movies like The Outsiders, St. Elmo's Fire, Young Guns, and other quintessential films from that decade. Hands down, his most memorable role was when he portrayed the jock Andrew Clark in The Breakfast Club. 
Gen Xers and Baby Boomers aren't the only generations who remember Estevez. Millennials might recognize him as Coach Bombay from the Mighty Ducks films. Despite living in the backdrop of many of our childhoods, Estevez virtually vanished from the big screen.
Advertisements
2

He Became An Acclaimed Director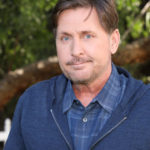 Advertisements
We may no longer see Emilio Estevez starring in movies, but he's still working in Hollywood. After he finished his stint in the Mighty Ducks franchise, Estevez moved on from being a celebrity and stepped behind the scenes.
He's actually a successful writer and director who has created quite a buzz for himself. His first film was Men At Work, which he wrote and starred alongside his brother, Charlie Sheen. Estevez then directed the critically acclaimed movie Bobby in 2006. He's also credited for writing and directing The Way and The Public. 
Advertisements
3

Molly Ringwald Was The Princess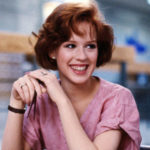 Advertisements
Molly Ringwald was Brat Pack royalty. She starred in several classic films such as Sixteen Candles, Pretty In Pink, and The Breakfast Club. You can't talk about 80s pop culture without hearing Ringwald's name. She was a muse for filmmaker John Hughes. 
According to Throwback, Ringwald revealed that Hughes discovered her while looking at headshots of actors for The Breakfast Club and wrote another movie about the character he imagined her to be. "That script became Sixteen Candles, a story about a girl whose family forgets her sixteenth birthday," Ringwald said. 
Advertisements
4

She Made A Return On Television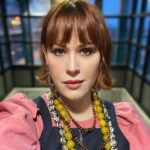 Advertisements
Hollywood continued to cast Molly Ringwald in moves like The Pick Up Artist and For Keeps in the late 80s. Her career slowed down once she earned a reputation of being hard to work with. The queen of the Brat Pack fell from grace, but eventually made a triumphant return to television. 
Ringwald appeared in the ABC Family series The Secret Life of the American Teenager, and was later cast as Mary Andrews in the teen CW drama Riverdale. Be on the lookout for her to return to the big screen in 2020. She already has three movies in post-production that are being released later this year.

Advertisements
5

Judd Nelson Played The Criminal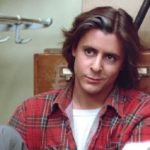 Advertisements
Judd Nelson stole the spotlight when he was cast in The Breakfast Club. He played John Bender, the rebel who harassed his fellow detention attendees throughout the entire film. Teenage girls from that era were equally terrified by yet somehow attracted to his delinquent character.
He went on the star alongside his fellow casemates, Ally Sheedy and Emilio Estevez, in St. Elmo's Fire. He's one member of the Brat Pack whose movie career took a nosedive. He transitioned to television and became a fixture on several popular series by taking on smaller roles. 
Advertisements
6

He Made The Move To Television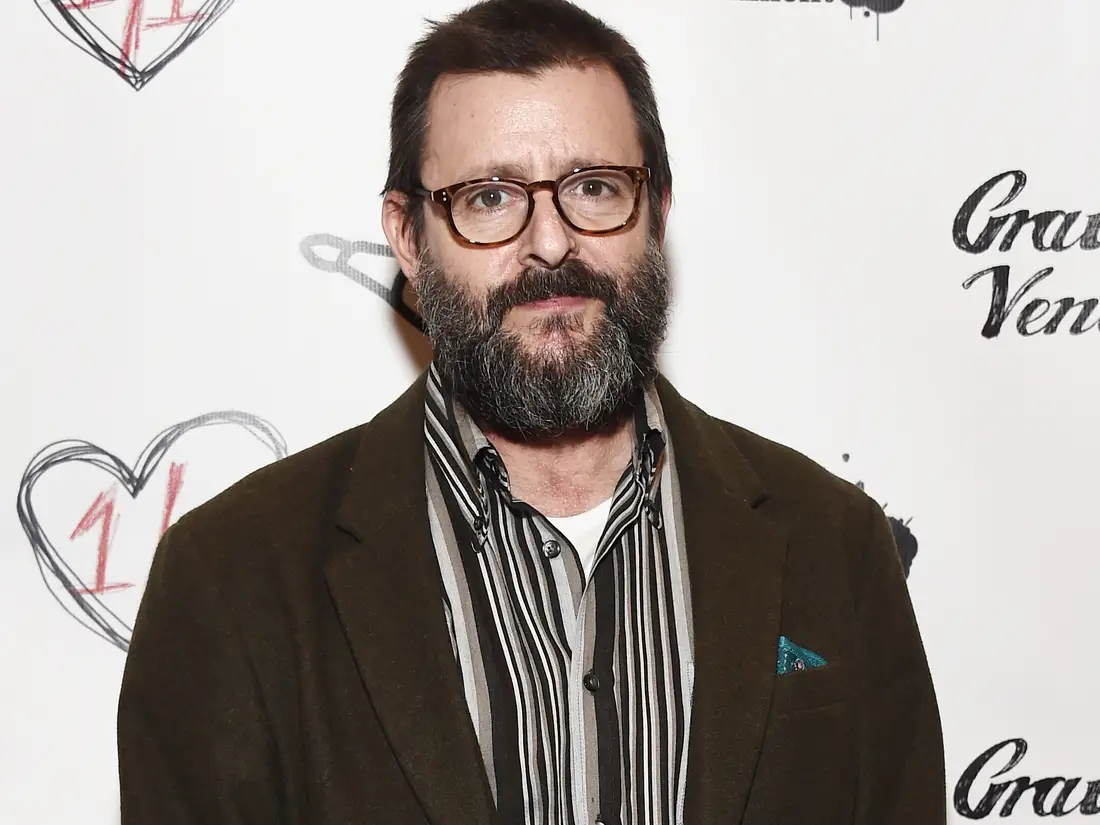 Advertisements
Judd Nelson continued his acting career well into the 90s when he starred in the television series Suddenly Susan. He also took on character voices for cartoons like Family Guy, Phineas and Ferb, Ben 10: Omniverse, and the animated Transformers series. Nelson later had a recurring role in the television series Empire. 
He spoke with the A.V. Club about his diverse career. "I think that sometimes you don't have the opportunities for some of the most A-list-type movies, big-budget movies," Nelson said. "But I think it's important to keep working and make the best of what's available."
Advertisements
7

Anthony Michael Hall Was The Brain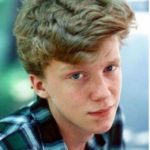 Advertisements
Anthony Michael Hall was seen in such classic 80s movies as National Lampoon's Vacation, Sixteen Candles, The Breakfast Club, and Weird Science. He made a name for himself playing nerds. The characters he portrayed are some of the most beloved characters from that decade.
Although he skyrocketed to fame by playing the outcast, Hall decided that he didn't want to be typecast and turned down roles in Pretty In Pink and Ferris Bueller's Day Off. His career took a hit. He engaged in public fights with neighbors and found himself embroiled in legal troubles. 
Advertisements
8

He Found A Place On Television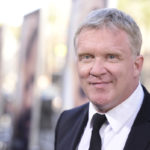 Advertisements
After taking some time off, Anthony Michael Hall returned to film alongside Winona Ryder and Johnny Depp in Edward Scissorhands. He then made a return to television on the series The Dead Zone. He later made guest appearances on shows like Community and CSI Miami. 
He opened up to Film Industry Digest about his earlier work on John Hughes's films and how they affected his career. "I grew up in the public eye and I can't hide from that. I always embrace the work I've done before," he said. "I wouldn't be where I am now if it wasn't for those movies." 
Advertisements
9

Ally Sheedy Played The Basket Case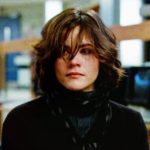 Advertisements
Ally Sheedy was another Brat Pack darling in the 80s. We first saw her in the movie War Games, which scared every child into thinking we were on the verge of thermonuclear war. Her best-known role was in The Breakfast Club when she played Allison Reynolds, the teenage basket case.
She starred in St. Elmo's Fire with Emilio Estevez and Judd Nelson. Sheedy returned to the big screen in the acclaimed independent film High Art in 1998. She later was cast in the off-Broadway play The Long Shrift, which was James Franco's directorial debut. After her time on stage, she virtually disappeared from the industry.

Advertisements
10

She Escaped The Spotlight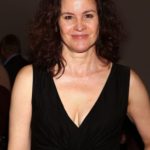 Advertisements
Fans gained insight into what made Ally Sheedy turn her back on Hollywood after James Franco won the 2018 Golden Globe award for his role in The Disaster Artist. She took to Twitter after his acceptance speech writing, "James Franco just won. Please don't ask me why I left the film/tv business." 
Sheedy quickly deleted the Tweet, but in the wake of the #MeToo movement, the damage had already been done. Franco denied any wrong-doing, but we can't help but wonder what happened between the two actors. Sheedy has also been outspoken about the unrealistic Hollywood beauty standards. 
Advertisements
11

Rob Lowe Was The Heartthrob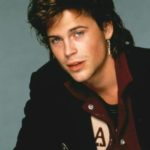 Advertisements
Rob Lowe was the heartthrob of the Brat Pack with his dashing good looks. His career took off in the 1980s in films like The Outsiders and Oxford Blues. Although, he really hit his stride when he starred in St. Elmo's Fire alongside his fellow Brat Packers Emilio Estevez, Ally Sheedy, and Judd Nelson. 
Lowe was featured in the movie About Last Night, but his career came to a grinding halt when he was caught on video having relations with a 16-year-old girl. He eventually overcame the bad press, and Hollywood cast him once again. 
Advertisements
12

He's Kept Busy In Television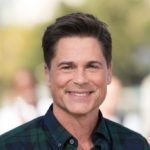 Advertisements
After weathering the scandal, Rob Lowe came back to Hollywood in a big way. He starred in comedy films in the 1990s like Wayne's World, Tommy Boy, and Austin Powers: International Man of Mystery. He really hit his stride by transitioning to television and found a place in several successful series.
He was featured in The West Wing, Brothers & Sisters and Parks and Recreation. He also stepped behind the scenes and directed the movie The Bad Seed. He's one member of the Brat Pack who has proven he has serious staying power.

Advertisements
13

Demi Moore Was An "It Girl"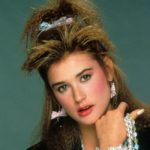 Advertisements
Demi Moore is another actress who found fame in the 1980s. She starred in St. Elmo's Fire, which solidified her as the "It Girl" of the Brat Pack. We also saw her in About Last Night and One Crazy Summer. 
Her star rose in the 1990s when she landed roles in blockbuster films like Ghost, A Few Good Men, Indecent Proposal, and Striptease. At one point, she was the highest-paid actress in Hollywood. Unfortunately, her career hit a standstill when she earned a reputation for being demanding on the set. She also divorced her husband, Bruce Willis, in 2000.

Advertisements
14

She Published A Best-Selling Memoir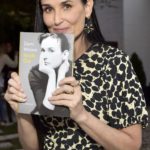 Advertisements
As Demi Moore's acting career fell into obscurity, her personal life became tabloid fodder when she married the actor Ashton Kutcher, who is 16 years younger than her. After facing a cheating scandal, the couple divorced in 2013. She made a return to the big screen in Charlie's Angels: Full Throttle, but her off-screen relationship drama eclipsed the film. 
Moore most recently grabbed the spotlight when she published her memoir Inside Out in 2019. The book delved into her personal struggles with addiction, her abusive childhood, and juicy details about her failed marriages. She's slated to star in the television show Brave New World in 2020. 
Advertisements
15

James Spader Played The Rich Guy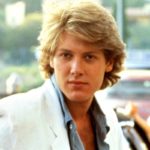 Advertisements
Although James Spader wasn't officially in The Brat Pack, he cemented his status as an 80s playboy when he portrayed Steff, the rich guy, in John Hughes's classic movie Pretty In Pink. With his chiseled jaw and cold delivery, his performance was unforgettable. 
He continued to work in the 80s in movies like Less Than Zero and Wallstreet. The 90s carried Spader into mature roles in Crash and 2 Days In The Valley. He later transitioned to television and is still appearing on our TV screens to this day. 
Advertisements
16

He Plays Oddball Characters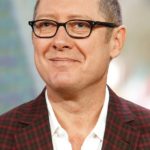 Advertisements
Like many of his fellow Brat Packers, James Spader has stayed relevant by starring in a successful television series. He's appeared in The Practice, Boston Legal, and The Office. Spader is currently playing Raymond Reddington on the series The Blacklist, and shows no signs of slowing down. 
He's made a career of playing oddball characters and opened up to The Guardian about the types of roles that attract him and how he selects his projects. "If I'm choosing a project on content, it's through a prism of sexuality, in the oddest corners of someone's life," he revealed.
Advertisements
17

Andrew McCarthy Played The Hunk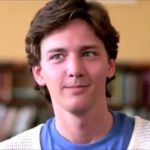 Advertisements
There wasn't a more charming actor than Andrew McCarthy in the 1980s. He earned a spot in the Brat Pack by starring in St. Elmo's Fire, but it was his role in Pretty In Pink that captured the heart of teenage girls everywhere. He played Blane, the rich guy who fell for Molly Ringwald's character, Andie.
He continued to be on top of his game when he starred in Mannequin and Weekend at Bernie's. Unfortunately, the 90s proved to be difficult for McCarthy as his work slowed down and he did a stint in rehab to deal with alcohol addiction. 
Advertisements
18

He Works Behind The Scenes
Advertisements
Andrew McCarthy returned to Hollywood in the 2000s, taking on minor roles in movies and television, but ultimately made the decision to step behind the camera. He moved on to directing TV series, and first worked on The Lipstick Jungle in 2008. 
He's since directed episodes of several successful shows including a few episodes of Gossip Girl, Grace and Frankie, Halt and Catch Fire, The Blacklist and recently Orange Is the New Black. We selfishly hope he finds his way back in front of the camera as soon as possible. 
Advertisements
19

Robert Downey Jr. Was A Member Of The Pack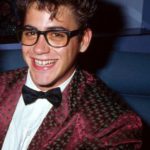 Advertisements
Robert Downey Jr. became a fringe member of the Brat Pack when he starred in the John Hughes film Weird Science and was cast alongside Molly Ringwald in The Pick Up Artist. He then appeared in iconic 80s movies like Less Than Zero and Johnny Be Good.
He struggled with drugs and alcohol, which led to an arrest and jail time. His personal issues derailed his acting career, but he recovered from his addictions, getting his life back in order. He married his wife, Susan Levin, in 2005, who he credits for helping him become sober.
Advertisements
20

He Made A Huge Comeback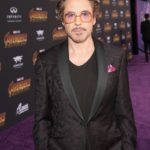 Advertisements
Everybody loves a comeback story, and Robert Downey Jr's return to Hollywood is one of the best. After being blacklisted in the industry for addiction and bad behavior, the actor was catapulted back into fame when he was cast in the two hit movies Iron Man and Tropic Thunder in 2008.
He has since starred in the subsequent Iron Man movies and solidified his place in the Marvel universe in The Avengers franchise. On top of that, he also played Sherlock Holmes in both Guy Ritchie films. The sky is the limit for Robert Downey Jr., and we expect to see more of him.
Advertisements