Beloved Celebrities Who Died In 2021
Advertisements
Date of death: January 22, 2021
Age of death: 86 years old
Hank Aaron was born on February 5, 1934, in Mobile, Alabama. At the young age of 8 years old, he had developed his love for baseball. At that moment, he decided that he wanted to play this sport for as long as he could. Aaron had started his baseball career at 18 years old by playing for various minor league teams. He then signed to play for the Milwaukee/Atlanta Braves in 1954.
He spent his career being one of the top players in his industry. He then joined the Milwaukee Brewers so that he could become their designated hitter; something he did was very good at. So good, in fact, that his fans nicknamed him "Hammerin' Hank." Then, in 1976, he retired from baseball. In 1982, Aaron was elected into the Baseball Hall Of Fame due to his outstanding career. He also published a book in 1990 called "I Had a Hammer." Aaron also received two awards: the Presidential Medal of Freedom and the Japanese Order of the Rising Sun.
Advertisements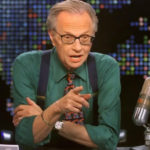 Advertisements
Date of death: January 23, 2021
Age of death: 87 years old
Larry King was born on November 19, 1933, in Brooklyn, New York. He began his career hosting his own radio talk show on the Mutual Radio Network. Then in 1985, he caught the attention of Ted Turner, who had offered him his own talk show on CNN. King hosted this show for 25 years before he decided to retire.
In 1971, Larry King was charged with grand larceny by one of his business partners. He was eventually acquitted of all charges, but not without becoming in debt and publically criticized. King did work tirelessly to build his career back up, which led to his nightly talk show. During his lifetime, he also had 8 marriages, including two with the same woman. These marriages resulted in King becoming a parent to four children.
Advertisements
Advertisements
Date of death: February 5, 2021
Age of death: 91 years old
Christopher Plummer was born on December 13, 1929, in Toronto, Ontario, Canada. He grew up in Montreal with his mother, who had introduced him to the arts at a very young age. Plummer's very first debut was a stage role in the New York production of The Starcross Story in 1954. His first appearance in a film was in 1958 in the movie Stage Struck, which is about a woman in New York City finding romance while trying to start her broadway career.
One of Plummer's most recognizable roles was when he played Captain Von Trapp in The Sound of Music, which is a film about a father who hires a woman to care for his seven children during the rise of the Nazi regime. He had also won numerous awards throughout his career, two of them being an Emmy award and a Tony award.
Advertisements
Advertisements
Date of death: February 10, 2021
Age of death: 79 years old
Larry Flynt was born on November 1, 1942, in Lakeville, Kentucky. At the age of 16, Flynt ran away from home and enlisted in the U.S. Army as well as the Navy. After his discharge from the military, he decided he wanted to open a bar to sell his moonshine. After he didn't have the success that he had wanted with the bar, he ventured into the world of strip clubs. He had named the club "Hustler" and eventually opened up 8 locations, and started a magazine in 1974.
Larry Flynt was a man who thrived on none other than being the center of controversies. Throughout his career, he had been sued many times, prosecuted, held for contempt, and even shot in 1978, which left him paralyzed. Feminists and women's rights activists around the country despised the way that Flynt conducted business. They felt that the way he portrayed women in his magazines was too sexually explicit. Gloria Steinem even stated that he was a "violent, sadistic pornographer."
Advertisements
Advertisements
Date of death: February 17, 2021
Age of death: 98 years old
Martha Stewart was born on October 7, 1922, in Bardwell, Kentucky. Stewart began her career as a singer, performing alongside Glenn Miller and Harry James. She also performed in many Broadway productions. She then was cast in the 1945 film Doll Face, where she sang and danced next to Vivian Blaine. She later on landed more roles in the films Johnny Comes Flying Home and I Wonder Who's Kissing Her Now.
One of Stewart's most memorable roles was in the movie In a Lonely Place. In this movie, she played a hatcheck girl. This film is about a screenwriter who is a potential murder suspect. Another popular film that Stewart played a role in was Daisy Kenyon. This film is about an artist having an affair with a married attorney while also seeing a soldier and must decide between the two. Stewart was married three times and had one son.
Advertisements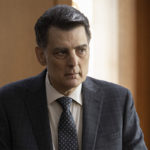 Advertisements
Date of death: April 11, 2021
Age of death: 64 years old
Joseph Siravo was born on March 11, 1955, in Washington D.C. While Siravo had many roles throughout his career, one of his most memorable appearances was while he was on The Sopranos. He played the character of Johnny Soprano, who was Tony Soprano's father. He also played roles in The People V. OJ Simpson, The Blacklist, Law and Order, and many others.
Siravo was born and raised in Washington D.C. He earned his BA while attending Stanford and completed his MFA in New York City at Tisch School of the Arts. During his career, not only did he make television appearances, but he also was a highly praised teacher. He taught at many acting schools as well as NYU.
Advertisements
Advertisements
Date of death: April 16, 2021
Age of death: 52 years old
Helen McCrory was born on August 17, 1986, in London, England. She began her career while she lived in the UK and won a "best actress" award for her performance in Blood Wedding. Her time on stage resulted in her landing many roles and awards during her career.
McCrory also played roles in The Queen, Peaky Blinders, The Special Relationship, and three movies in the series Harry Potter. She played the role of "Narcissa Malfoy" during her time in Harry Potter. When McCrory auditioned for a role in the film, she originally was cast as Bellatrix Lestrange, but had to pull out due to her pregnancy. On Peaky Blinders, McCrory played the role of Aunt Polly for the first five seasons of the series.
Advertisements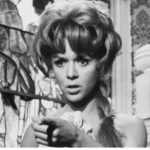 Advertisements
Date of death: May 31, 2021
Age of death: 85 years old
Arlene Golonka was born on January 23, 1936, in Chicago, Illinois. She spent the majority of her childhood participating in singing and acting classes to help perfect her skills. At the age of 19, she moved to New York to pursue her dream of being on Broadway. Most of these roles at the time portrayed her as a bubble-headed, eccentric blonde.
One of the roles that she is most known for was her character on Mayberry R.F.D, where she played Millie. This TV series was supposed to be a comedy set in the fictional town of Mayberry, North Carolina. This series was supposed to be a spinoff of The Andy Griffith Show, so they had multiple characters making appearances throughout the show. She also played roles on The Mary Tyler Moore Show, All in the Family, and M*A*S*H.
Advertisements
Advertisements
Date of death: June 13, 221
Age of death: 83 years old
Ned Beatty was born on July 6, 1937, in Louisville, Kentucky. Beatty spent most of his childhood fishing and working on farms in his hometown. At the age of 10, he began his performing career by performing in quartets and barbershops.
In 1971, Beatty played a role in the film Deliverance, where he met Burt Reynolds. Burt then cast him in several other films like White Lightning and Stroker Ace. He was also nominated for an Emmy Award for Best Actor for his role in Friendly Fire and Best Supporting Actor for Magic Hour: Tom Alone. One of the TV series that he acted on was Homicide: Life on the Street. This series was a police drama set in Baltimore. It was based on the book "Homicide: A Year on the Killing Streets" and ran for 6 years.
Advertisements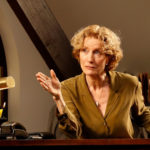 Advertisements
Date of death: June 14, 2021
Age of death: 65 years old
Lisa Banes was born on July 9, 1955, in Chagrin Falls, Ohio. Some of her best-known roles were in the movies Gone Girl and Cocktail. In the movie Gone Girl, she played the role of Marybeth Elliott. This film was based on the novel and is about the story of a crumbling marriage between Nick and Amy. The plot of the film is about the disappearance of Amy, where Banes plays the role of her mother. She also played roles on television series such as Nashville, Madam Secretary, and NCIS.
Banes also appeared in Broadway shows like Rumors, High Society, and Present Laughter. Lisa Banes was married to Kathryn Kranhold, an established journalist. She was deeply saddened by her wife's passing, and she is still determined to track down the person who caused the incident.
Advertisements
Advertisements
Date of death: July 7, 2012
Age of death: 85 years old
Robert Downey Sr. was born on June 24, 1936, in New York City, New York. Downey began his career in many different fields. He served in the U.S. Army, played baseball in the minors, and performed on Broadway. In 1960, he decided to start writing his own films, one of which earned him a mainstream release.
Throughout his career, Downey directed many experimental movies. His first breakout film was Putney Swope, which was about an African American executive who was accidentally promoted to the chairman of a large advertising firm. He wanted to portray how race and power actually function in corporate America. In one of the films that he was acting in, he played a soldier who was lost in time. While they were shooting one of the scenes for the movie, Downey wandered onto a baseball field where a game was taking place. Since he was uninvited and disrupting the game, he ended up spending some time in jail.
Advertisements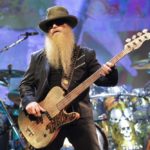 Advertisements
Date of death: July 28, 2021
Age of death: 72 years old
Dusty Hill was born on May 19, 1949, in Dallas, Texas. While in high school, Hill played the cello in his school band. This gave him the inspiration to start his own band and take what he learned from the cello to using an electric bass. Hill and his brother, Rocky, played in multiple local bands such as The Cellar Dwellers, the American Blues, and many others.
In 1970, Hill made his debut with ZZ Top performing in Beaumont, Texas. ZZ Top's first major hit was called "Tres Hombres." They released their album "Fandango!" in 1975, where around half of the songs were live recordings of their performance in New Orleans. These songs were meant to capture the band's powerful genre of music. In 2004, the band finally got the recognition they deserved and were inducted into the Rock & Roll Hall of Fame.
Advertisements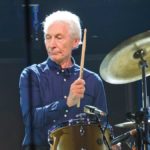 Advertisements
Date of death: August 24, 2021
Age of death: 80 years old
Charlie Watts was born on June 2, 1941, in London, England. Although Watts studied graphic design at Harrow Art College, he did not necessarily use this education throughout his career. He is best known for his drumming skills with the band Rolling Stones. His love of music began at a young age when he discovered jazz music; this inspired him to make music of his own.
Watts never took a lesson on how to learn to play the drums. Instead, he studied recordings in order to perfect his craft. He didn't officially join the Rolling Stones until 1963, when the band was in search of a permanent drummer. Watts stated that the band had a "much broader, much deeper, musical background" which greatly attributed to their success together. Watts also joined another band together called "Charlie Watts and the Tentet" which was more of a jazz-style band.
Advertisements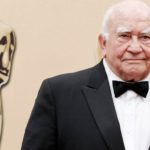 Advertisements
Date of death: August 29, 2021
Age of death: 91 years old
Ed Asner was born on November 15, 1929, in Kansas City, Missouri. He had many odd jobs before the start of his television career. He worked at a steel mill, as a salesman, and on a General Motors assembly line. He also attended the University of Chicago where he studied journalism. He played the role of Axel Jordache in Rich Man, Poor Man, and Captain Thomas Davies in Roots. His role on Roots eventually earned him a Primetime Emmy Award in 1977.
Asner was nominated for 21 Emmy Awards and won 7 in total. All of these awards were Primetime, and he was the only actor to win in both comedy and drama categories for the same role. Asner was known for being an activist and engaged in many political and humanitarian issues. These positions eventually led to the halt of the Mary Tyler Moore Show due to conflict between the actors. Ed Asner also served as President of the Screen Actors Guild, which is an American Labor Union for television actors, journalists, and radio personalities.
Advertisements
Advertisements
Date of death: September 6, 2021
Age of death: 54 years old
Michael Williams was born on November 22, 1966, in Brooklyn, New York. He is highly recognized for his role on The Wire, which was about the view of the Baltimore drug scene through law enforcement and drug dealers.
Williams was also passionate about giving back to his community. He frequently donated to charities and even launched "Making Kids Win," which was designed to build safe spaces for children to learn and play. Another role that Williams was successful in was in the series Boardwalk Empire. In the series, Williams played Chalky White, a bootlegger and the mayor of Atlantic City's African American community. The series won an Emmy Award for Outstanding Performance by an Ensemble in a drama series.
Advertisements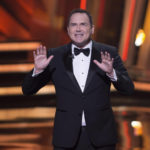 Advertisements
Date of death: September 14, 2021
Age of death: 61 years old
Norm Macdonald was born on October 17, 1959, in Quebec City, Canada. Macdonald's first job was to write for Roseanne in 1988, and for The Dennis Miller Show in 1992. While he was writing for Roseanne, he was noticed by an executive on Saturday Night Live who gave him a position there. His most famous line on the show was "Now, the fake news" during the Weekend Updates.
Some of his most popular bits on SNL were a gum-smacking impression of Burt Reynolds and impressions of Larry King, David Letterman, and many others. Although there was a debate on the reason for him getting fired from the show, many believe it was due to his comic ferocity with the O.J. Simpson case. SNL producers urged him to go easier on the subject, but MacDonald refused, even making the statement of "They must now decide whether to free him or get all of their heads cut off." Satire, of course.
Advertisements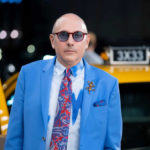 Advertisements
Date of death: September 21, 2021
Age of death: 57 years old
Willie Garson was born on February 20, 1964, in Highland Park, New Jersey. Garson had many prominent roles throughout his career. One of these roles being Mozzie on White Collar. This series was about a white-collar criminal who helped the FBI catch other known criminals using his unlawful skills as a thief, counterfeiter, and conman.
Other significant roles that Garson played were Stanford Blatch on Sex and the City, Henry Coffield on NYPD Blue, and Gerard Hirsch on Hawaii 5-0. Garson trained at the Actors Institute in New York before he went to study theater psychology at Wesleyan University in Middletown, Connecticut. When he graduated, he was cast in many guest roles on various TV shows. Garson also had a love for the game of poker. He participated in many tournaments all over the world and even starred on an episode of Celebrity Poker Showdown in 2003.
Advertisements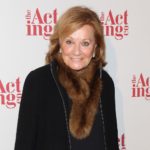 Advertisements
Date of death: October 3, 2021
Age of death: 87 years old
Cynthia Harris was born on August 9, 1934, in New York City, New York. One of her best-known roles was in the sitcom Mad About You. This series was about a married couple navigating their daily lives while offering wisdom about relationships. Harris played the role of Paul Buchman's mother. She also played a role in the mini-series Edward & Mrs. Simpson. This was about King Edward VIII, who gave up his throne to marry Mrs. Simpson, a twice-divorced American woman.
In 1993, Harris co-founded the Actors Company Theater, where she was the artistic director and performed in many productions. Harris also received a British Academy Film & Television Awards (BAFTA) nomination for her role as Wallis Simpson. Harris had taken theater classes from the young age of 12 and performed in many productions throughout her career.
Advertisements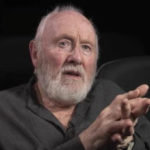 Advertisements
Date of death: April 18, 2021
Age of death: 85 years old
Anthony Powell was born on June 2, 1935, in Manchester, United Kingdom. Powell began his career when he was a teenager by helping his handmade marionettes while on tour. He attended London's Central School of Art and Design and later went on to apprentice for many designers.
In 1978, Powell won multiple Oscar awards for his costume designs for the movie Death on the Nile. He even worked with director Steven Spielberg to design costumes for Indiana Jones and the Temple of Doom as well as Indiana Jones and the Last Crusade. One of his most famous costume designs was for Glen Close, who played Cruella de Vil. Powell would study these characters and take the time to perfectly design the costumes so that they would perfectly represent them. He was very keen on details and wanted to make sure that every piece portrayed the characters exactly how they wanted to be seen.
Advertisements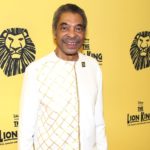 Advertisements
Date of death: May 24, 2021
Age of death: 74 years old
Samuel E. Wright was born on November 20, 1946, in Camden, South Carolina. Wright was the voice behind many characters in animated films. He was best known for his role in Disney's The Little Mermaid. In this film, he was the voice of the character Sebastian, who was a crab and Ariel's friend. He also was the lead vocalist for the song "Under the Sea," which ended up winning an Academy Award.
While Wright wasn't busy with voice acting, he spent his time running his own drama school. He opened a school in Walden, New York named the Hudson Valley Conservatory. While there, he wrote plays called Radio Days and Love's Labor. He wanted to help inspire others to pursue their dreams and not let anything hold them back.
Advertisements