Wives And Girlfriends Of The NFL
1

Alex Smith & Elizabeth Smith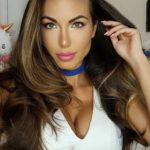 Advertisements
Alex Smith, the quarterback for the Washington Football Team, is best known for his shocking comeback following a devastating leg injury in 2018. But Alex couldn't have made his way back to the field without the support of his wife of 11 years, Elizabeth. Alex and Elizabeth met at a bar through a mutual friend.
While the former Oakland Raiders cheerleader initially had no interest in Alex, he convinced his friend to give him her phone number. After that, the couple was inseparable. They got engaged in 2007 and later married in 2009. The couple now has three children together: Hudson, Hayes, and Sloane.
Before meeting Alex, Elizabeth was a cheerleader for the Oakland Raiders, while Alex played for the 49ers. But since getting married, Elizabeth has largely turned her attention to taking care of her family and embracing her charity work.
Elizabeth's main focus while Alex is on the football field is her work with Hope House, a charity focused on helping the victims of domestic violence. She's also a vocal supporter of her husband and continues to encourage his career, despite her fears that he'll get hurt again.
Advertisements
2

Jordan Poyer & Rachel Bush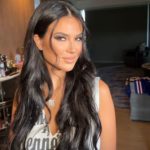 Advertisements
Jordan Poyer, a 29-year-old free safety for the Buffalo Bills, started dating his now-wife, Rachel Bush, sometime in 2016. At the time, she was just 18 years old and a student at Florida Atlantic University. The relationship moved quickly, and Poyer and Bush were engaged on Christmas Day 2016.
On December 30, 2016, Bush gave birth to their first child, a daughter named Aliyah. The pair then tied the knot on February 17, 2018. In the summer of 2018, their relationship hit a snag when Poyer was accused of cheating on Bush with Summer Rae, a college student at the University of Buffalo. However, Bush and Poyer managed to make it through the rough patch and remain happily married to this day.
Rachel Bush was born on November 1, 1997. She grew up in the small town of Newcomb, New York. When she was younger, she applied for the Miss New York pageant. The experience brought Bush some exposure and prompted an interest in modeling. She then signed with Premier Model Management in New Smyrna, Florida. In 2016, close to when her relationship with Poyer began, Bush was again the center of scandal after she said Lebron James was trying to message her online.
She admitted she didn't know if the message came from James or someone running his account, but the accusation caused drama for the married father of three. Since marrying Poyer, Bush has established herself as an Instagram model. She now boasts over 1 million followers on the app and frequently posts messages of support for her hubby.
Advertisements
3

Ryan & Lauren Tannehill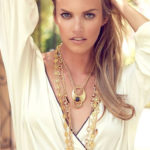 Advertisements
Ryan Tannehill met his wife, Lauren, long before he became the quarterback for the Tennessee Titans. The pair met in 2009 while on spring break in Panama City, Florida. They immediately bonded over the importance of their shared Christian beliefs. Lauren later said she knew Ryan was "the one" three months into their relationship.
They tied the knot in January 2012 after a little more than two years of dating. Together, Lauren and Ryan have two children: Steel and Stella.
Born October 12, 1988, Lauren is 32 years old and originally hails from Georgia. For college, she attended Texas A&M University and majored in communications with a minor in psychology. While Lauren was in school, she worked as a model.
Since leaving school and starting life with Ryan, she has maintained her job, though the work hasn't been consistent. She has also amassed an almost 54K Instagram following, where she posts frequently about her family and shows support for her husband.
Advertisements
4

Davante Adams & Devanne Villarreal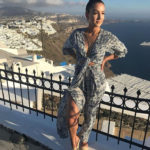 Advertisements
Green Bay Packers wide receiver Davante Adams met his wife, Devanne Villarreal, in college at Fresno State.
Adams then proposed to Villarreal in July 2017 during a trip to the Bahamas, where he organized a photo shoot for the special occasion. The couple married a year later, in June 2018. On September 20, 2019, they welcomed a baby girl to their growing family.
Villarreal graduated from Fresno State and began working as an esthetician. Unlike other NFL wives, she seems comfortable staying out of the spotlight.
In fact, she doesn't even appear to have an Instagram—at least, not one that is available to the public. However, Adams often posts about his family, openly expressing his love for his favorite lady.
Advertisements
5

Drew Brees & Brittany Dudchenko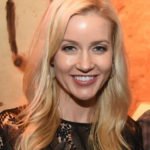 Advertisements
Quarterback for the New Orleans Saints, Drew Brees has been married to his wife, Brittany Dudchenko, since 2003. The pair met during their sophomore year of college at Purdue University and quickly fell in love.
Brees and Dudchenko married shortly after graduating and have been inseparable ever since. They have four children together: Bowen, Baylen, Callen, and Rylen.
Dudchenko is a big part of The Brees Dream Foundation, which the family started shortly after their move to New Orleans. The foundation is focused on helping children fight cancer and has raised over $30 million in support of its mission.
Dudchenko has previously said that her job is to be the "gatekeeper" in her house. She tries to ensure that there's no extra stress on her husband and spends her days making sure her family is well taken care of.
Advertisements
6

Carson Wentz & Madison Oberg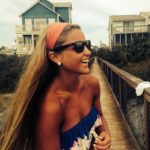 Advertisements
Quarterback for the Philadelphia Eagles Carson Wentz started dating Madison Oberg in 2017. She first made an appearance on his Instagram account after he underwent surgery on his ACL. Fans have speculated that the two met on a mission trip to Haiti, as they were both in the country in 2017.
Right after the 2018 Super Bowl, which Wentz didn't play in because of his injury, Wentz proposed to his new girlfriend. The pair tied the knot in 2018 and went on a honeymoon to Greece. In April 2020, Wentz and Oberg welcomed a new bundle of joy to their family, a little girl named Hadley.
Oberg was born on June 21, 1997. She attended college at Missouri State University and studied elementary education. She's just 23 years old, slightly younger than her NFL husband.
Like some other NFL wives, she prefers to stay out of the spotlight and seems to dedicate her life to caring for her growing family.
Advertisements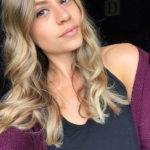 Advertisements
Lineback for the Pittsburgh Steelers TJ Watt started dating girlfriend Dani Rhodes in September 2016. Although they were young when they started dating, the pair has been going strong for the past four years.
They frequently post about each other on social media and seem incredibly supportive of one another's endeavors. The couple got married on July 9, 2022.
Dani Rhodes had a very successful career playing college soccer. While attending the University of Wisconsin, she was crowned the Wisconsin Gatorade Player of the Year twice, and was also a two-time All-American.
Unsurprisingly, her college success allowed her to enter the world of professional sports. She now plays for the Chicago Red Stars and seems to be an aspiring Instagram model to make a little extra cash on the side.
Advertisements
8

Josh Allen & Brittany Williams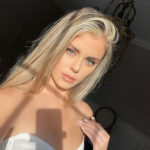 Advertisements
Buffalo Bills quarterback Josh Allen and girlfriend Britanny Williams have known each other for most of their lives. In an Instagram post celebrating Allen's birthday, Williams mentioned Allen used to flirt with her when they were just eight years old.
However, the pair didn't start dating until 2017. Williams was incredibly supportive of Allen when he was drafted to the Bills back in 2018. Williams was also there to support Allen when he lost his grandma in November 2020. Though they're not engaged, the pair certainly seems committed to one another.
Before she became Allen's number one fan, Williams was a cheerleader at California State University, Fresno. She graduated from college in 2018. Now, she works as a Pilates instructor.
She even opened her own business for virtual Pilates, likely inspired by COVID-19 and the subsequent quarantine. Beyond that, Williams commits most of her time to supporting her boyfriend while he pursues his dreams.
Advertisements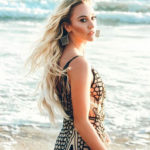 Advertisements
Baker Mayfield, the quarterback for the Cleveland Browns, first met his wife in December 2018. Before their first official date, Baker got Emily's attention by repeatedly following and unfollowing her on Instagram. Eventually, she agreed to go out with him, though she was wary of dating a football player. Baker, however, impressed Emily immensely by showing lots of interest in her life on the first date.
Three days after their first meeting, Baker moved in with Emily. The two then took their whirlwind romance to the next level by getting engaged six months later. The couple married in July 2019 and have been living their happily ever after ever since.
Emily Wilkinson was born on April 4, 1991, making her almost exactly four years older than her 25-year-old husband. Born in Omaha, Nebraska, Emily graduated from the University of Nebraska, Lincoln in 2013. She then moved to Los Angeles and started working as a plastic surgery coordinator.
Emily later quit her job to move to Cleveland with her NFL player husband. She now works as an Instagram influencer, where she has amassed an over 200K following.
Advertisements
10

Jared Goff & Christen Harper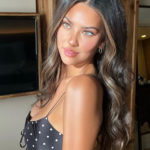 Advertisements
Rumors began swirling about Los Angeles Rams quarterback Jared Goff dating model Christen Harper in March 2019. Although Goff lived a single life until then, he happily settled down with Harper. The duo made their relationship official when they walked the red carpet together at the Espy Awards in July 2019.
However, sources claimed the couple was dating for nearly a year before their first public appearance, but they kept things under wraps for privacy's sake. Since their relationship was outed to the public, however, Harper has become Goff's number one cheerleader in public and in private. They even got engaged on June 16, 2022!
Christen Harper was born on May 28, 1993, making her 27 years old. She grew up in Santa Clarita, California, and started modeling as a child. That career followed her into her adult years, and she soon signed with LA Models before transitioning over to Wilhemina Models. In addition to modeling, Harper is also trying to pursue a career as an actress.
She appeared in an episode of Entourage in 2006 and starred in a film called Auggie in 2019. In 2020, she joined the virtual casting for the Sports Illustrated Swim Search, a huge achievement in the modeling world.
Advertisements
11

Patrick & Brittany Mahomes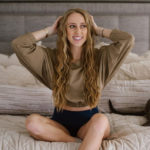 Advertisements
Quarterback for the Kansas City Chiefs Patrick Mahomes II met his wife, Brittany Matthews, all the way back in high school. They got married on March 12, 2022, but at the time, Matthews was a sophomore, while the future NFL player was just a freshman. The pair first became close friends, then started dating a little over a year after they first met.
After graduating, Matthews went on to become a soccer star at the University of Texas, while Mahomes excelled at football at Texas Tech. The pair reunited after college and began a life together. After winning the Super Bowl with the Chiefs in 2020, Mahomes proposed to Matthews at the stadium. Just a month later, the couple announced they were expecting a baby girl. While they're not yet married, they're very settled into a life in Kansas City and plan to stay there for a long time.
While attending the University of Texas, Matthews earned a Bachelor's degree in kinesiology. She then went on to play professional soccer in Iceland. She later returned home and opened her own business, Brittany Lynne Fitness, in 2019. Now in her early 20s, Matthews is a huge supporter of Mahomes' football career.
While she has been open about the harmful effect online trolls have had on her well-being, she continues to post updates about her life with Mahomes to her 125K followers on Instagram.
Advertisements
12

Russell Wilson & Ciara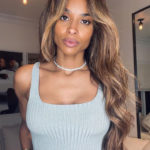 Advertisements
Russell Wilson, quarterback for the Seattle Seahawks, and Ciara first sparked relationship rumors at the White House State Dinner in April 2015. They got engaged in March 2016 and later married in July 2016. They later revealed they both took a vow of celibacy during their dating days to honor their Christian values. By October 2016, Ciara announced she was pregnant, and the couple welcomed their first child in April 2017.
In April 2019, Wilson and Ciara opened their own production company called Why Not You Productions. On July 23, 2020, the couple welcomed their second child into the world, making their family a happy group of five, including Ciara's oldest son.
Ciara is an American musician who has released seven studio albums over the course of her career. Born October 25, 1985 in Austin, Texas, Ciara started on the path towards fame when she signed a record deal with LaFace Records and produced four demos in 2002. She released her first studio album, Goodies, in 2004. From there, Ciara's star only grew, and she has now sold over 23 million records worldwide.
Her most notable relationship, prior to Wilson, was with rapper Future, whom she got engaged to in 2013. But after welcoming a child together in January 2014, rumors swirled that Future was cheating on his soon-to-be wife. The pair ended their engagement in August 2014. Now 35, Ciara has no plans of ending her career anytime soon and released her latest album Beauty Marks in May 2019.
Advertisements
13

Julius Frazier Peppers & Claudia Sampedro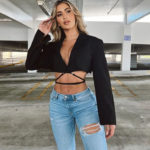 Advertisements
Former defensive end for the Carolina Panthers Julius Peppers started dating his girlfriend, Claudia Sampedro, in 2013. There's a ten-year age difference between the couple, as Sampedro is 31 while Peppers is 41. However, the age difference doesn't seem to impact their relationship.
Even though Peppers and Sampedro have been together for over 7 years, they don't yet have plans of getting married. Instead, they've stated that they enjoy their time together and are committed to one another, with or without a ring.
Sampedro was actually born in Havana, Cuba, on October 27, 1989. At the age of 6, Sampedro's family made the move from Havana to Miami, Florida. At the age of 16, Sampedro began modeling. She modeled for various magazines while simultaneously studying cosmetology.
To supplement her modeling career, she eventually got a job as an assistant to a plastic surgeon. In 2016, after dating Peppers for roughly three years, Sampedro landed a spot on WAGS Miami. Since then, Sampedro has become an Instagram model, hawking products and posting sultry pictures for her over one million followers.
Advertisements
14

Rob Gronkowski & Camille Kostek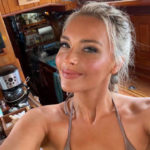 Advertisements
Rob Gronkowski, also known as Gronk, is a tight-end for the Tampa Bay Buccaneers. Gronk started dating Camille Kostek in 2015 after she resigned from the cheerleading team for the New England Patriots, Gronk's former team. By September 2015, they were Instagram official. In early 2017, breakup rumors swarmed around the couple, but they claimed it was all just baseless gossip.
When quarantine hit in 2020, the couple spent all their time together. Though they're not yet engaged, their six-year relationship certainly looks like it's on the path towards marriage.
Camille Kostek was born on February 19, 1992. She grew up in Connecticut and attended college at Eastern Connecticut State University, where she earned a degree in communications. At 20 years old, she landed a job as a cheerleader for the New England Patriots.
After resigning from the Pats in 2015, Kostek went on to pursue a career in modeling. Her biggest accomplishment to date is snagging the cover spot of the 2019 Sports Illustrated Swimsuit edition.
Advertisements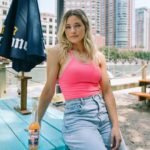 Advertisements
Justin James Watt, more commonly known as J. J. Watt, is a defensive end for the Arizona Cardinals. Since 2016, he has been in a relationship with professional soccer player Kealia Ohai, to whom he was married on February 15, 2020. In June 2022, they announced they were expecting their first child.
Watt played football during his college years at the University of Wisconsin before being drafted by the Houston Texans in the first round in 2011. He is considered one of the best defensive linemen of all time, receiving the AP NFL Defensive Player of the Year Award three times in his first five seasons.
Kealia Watt, born Kealia Mae Ohai on January 31, 1992, grew up in Draper, Utah. Kealia is part Hawaiian through her father. She attended Alta High School, being a four-year varsity soccer player. She helped her team win four state soccer championships in a row, from 2006 to 2009.
She began her senior career with the Houston Dash in 2014, but has played with the Chicago Red Stars since 2020.
Advertisements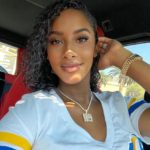 Advertisements
Los Angeles Rams defense tackle Aaron Charles Donald met his wife, Erica, while she was working for the Rams from 2015 to 2020. The couple got engaged in 2020, shortly after getting together. They welcomed a son in 2021. Donald has been playing for the Rams since he was drafted by them in the first round in 2014, right after graduating from college in Pittsburgh, where he received unanimous All-American honors.
He is considered one of the best defensive players of all time. In fact, he has received three Defensive Player of the Year Awards, Pro Bowl selections in all eight of his seasons, and seven first-team All-Pro honors. He also participated in Super Bowl LVI, which his team won.
Erica Sherman was born in 1991. She is her husband's marketing manager, but she also serves as Interim Chairperson of his AD99 Solutions Foundation. She's also the current Vice President of Athlete Partnerships for game1. After graduating, she worked as an intern for Fox Sports from 2007 to 2012.
In 2013, she joined the Tampa Bay Buccaneers' Glazer Family Foundation as an assistant for two years. In 2015, she joined the Los Angeles Rams as their Community Affairs and Player Involvement manager, until she left in 2020.
Advertisements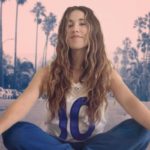 Advertisements
Cooper Kupp, wide receiver for the Los Angeles Rams, met his now-wife, Anna Kupp, in high school. The pair married in 2015, before Cooper was drafted to the NFL. When Cooper signed with the Los Angeles Rams in 2017, the couple made the move down to California.
They welcomed their first child into their small family in July 2019, following by a second baby in January 2021. Cooper has often praised his wife publicly, calling her the best partner around.
Anna Kupp was born Anna Croskrey on March 22, 1994, in Kenwick, Washington. She was raised in Washington by her parents, alongside her five siblings. After high school, Anna attended Eastern Washington University.
She also participated in sports, so she understood the physical demands of Cooper's hobby-turned-career. Now, she acts as a supportive wife, raising her growing family while Cooper continues to excel in the NFL.
Advertisements
18

Emmanuel Sanders & Gabriella Waheed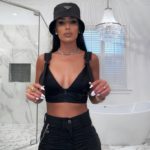 Advertisements
Emmanuel Sanders is a wide receiver for the New Orleans Saints. According to his social media, Sanders has been dating his wife, Gabriella Waheed, since 2011. The pair then got engaged in 2013. They married in 2014, the same year Sanders signed a contract with the Denver Broncos. In February 2014, the pair welcomed their first child, a son named Princeton Emmanuel Sanders.
They added a daughter named Zoie to their family unit in 2016. In October 2016, however, the couple hit a serious roadblock. Waheed filed for divorce from Sanders and claimed he had affairs with multiple women and spent thousands of dollars on his "side chicks." However, the pair somehow made it through the drama and are still married today.
Outside of her marriage to Sanders, Waheed is a fashion designer and model. In 2017, she launched a children's clothing line called Kid Kong NYC. She credited dressing her own children as a big part of the inspiration behind her line. Born February 17, 1988, Waheed is now 32 years old.
She grew up in Flushing, New York, and attended school at Marymount Manhattan College. After graduation, she worked in film and television before turning her attention to modeling and fashion.
Advertisements
19

Christian McCaffrey & Olivia Culpo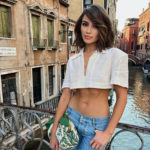 Advertisements
Christian McCaffrey, running back for the Carolina Panthers, has been sharing his life with fashion influencer Olivia Culpo since 2019. The lovers met in the summer of 2019 and have been spinning the perfect love ever since.
2020 was a tougher season for McCaffrey as he suffered an ankle injury in the second week, but fortunately, his sweetheart was there to encourage him and his injury finally healed well.
Olivia Culpo was born on May 8, 1992. She started her career in 2012 by participating in her first pageant, winning the Miss Rhode Island USA competition. Later that year, she won the Miss USA title. Also the same year, Culpo became the 8th American to win the Miss Universe title.
In 2013, she began her humanitarian aid efforts by visiting Jakarta, where she facilitated a discussion for the United Nations Population Fund on HIV and youth prevention at the United States Embassy's cultural center of America. She has now become a social media personality and fashion influencer. She was on the cover of Sport Illustrated Swimsuit Issue in 2020 and has made some television appearances.
Advertisements
20

Tom Brady & Gisele Bündchen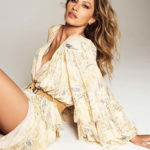 Advertisements
Tampa Bay Buccaneers quarterback Tom Brady started dating his now-wife, Gisele Bündchen, in December 2006. However, their relationship quickly hit a roadblock when Brady's ex-girlfriend announced she was pregnant just two months into his relationship with Bündchen. Still, the couple persevered, and Bündchen welcomed the new baby into their budding relationship with joy.
Bündchen and Brady got engaged in January 2009 and married in a small, family-focused ceremony in February 2009. In December 2009, the couple welcomed a son into their world, followed by a daughter in December 2012. The couple unfortunately divorced after 13 years of marriage, in October 2022.
Beyond her marriage to Brady, Bündchen is independently celebrated as one of the highest-paid supermodels in the world. Born in Brazil, Bündchen made her debut at New York Fashion Week in 1996 at just 16 years old. She then moved to New York and threw herself into the modeling scene, landing the cover of British Vogue two years later, at 18. By 2004, Bündchen was the highest-paid model in the world, a title she maintained until 2017 when Kendall Jenner took over the slot.
Within her modeling work, Bündchen also committed herself to activism, planting trees around the world and setting up clean-water initiatives. In 2011, she received the Global Environmental Citizen Award from Harvard Medical School. While Bündchen commits lots of time to her family, she's also the primary breadwinner in the Brady household, with a net worth of over $400 million.
Advertisements