How These Celebrities Ruined Their Great Careers
1

Elizabeth Berkley's Showgirls Fiasco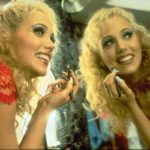 Advertisements
Elizabeth Berkley was an up-and-coming actress in 1995. She was transitioning from being a teen actress as Jesse Spano on Saved by the Bell to taking on adult roles. Her star was poised to rise when she was cast in the movie Showgirls. Unfortunately, the movie ended up being a flop and ruined her career.
Director Paul Verhoeven told The Daily News, "Showgirls certainly ruined the career of Elizabeth Berkley in a major way. It made my life more difficult, but not to the degree it did Elizabeth's. Hollywood turned their backs on her."
Advertisements
2

Demi Moore's Movie Nightmare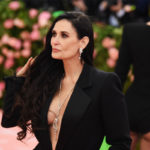 Advertisements
Demi Moore was a huge star that was featured in several blockbuster films like Ghost and Indecent Proposal. Her career came to a screeching halt after she starred in the 1997 flop Striptease.
Her performance was so bad that the film won 6 Razzie awards at the 17th Golden Raspberry Awards, which celebrates the worst movies of the year. She earned the honor of "Worst Actress" and "Worst Screen Couple" alongside her costar, Burt Reynolds. Unfortunately, she never quite recovered from the disastrous movie and took a break from acting for decades.
Advertisements
3

Jennifer Grey's Nose Job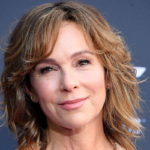 Advertisements
Jennifer Grey was a fixture in some of our favorite movies from the 1980s. She played the older sister Jeanie Bueller in Ferris Bueller's Day Off. Her most memorable role was when she was cast as Baby in the blockbuster hit Dirty Dancing, which earned her a Golden Globe nomination.
She had rhinoplasty surgery in 1998 and ended up so unrecognizable that she could no longer find work. Grey told The Daily Mirror, "I went into the ­operating room a ­celebrity and came out anonymous," she said. "It was the nose job from hell. I'll always be this once-famous actress nobody ­recognizes because of a nose job."
Advertisements
4

Ellen DeGeneres's Toxic Work Culture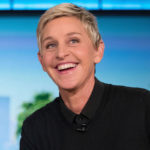 Advertisements
Ellen DeGeneres came under fire when allegations of a toxic work culture surfaced from former staff members of her television series, The Ellen DeGeneres Show. Warner Brothers launched an investigation into the allegations, which corroborated the abuse on the set.
The talk show host issued an apology to her staff. "My name is on the show and everything we do and I take responsibility for that. Alongside Warner Bros, we immediately began an internal investigation and we are taking steps, together, to correct the issues," DeGeneres wrote. "I want everyone at home to love our show and I want everyone who makes it to love working on it."
Advertisements
5

Matt Lauer's #MeToo Moment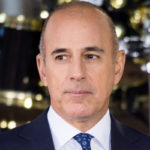 Advertisements
America invited Matt Lauer into their living rooms every morning when he was a host of the Today Show. He was beloved by many and spent 20 years delivering the news and interviewing celebrities on NBC. All of that fell apart when he was terminated from Today in 2017.
Fans were shocked to learn that Lauer had been caught having inappropriate relationships with coworkers and had also been accused of sexual assault by many women. The network immediately fired him and he remains ostracized to this day. His sexual misconduct cost him his career and marriage.
Advertisements
6

Ashlee Simpson's Lip-synch Disaster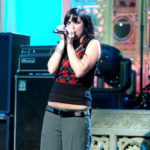 Advertisements
Ashlee Simpson's debut album Autobiography was a massive success. Her first hit, Pieces of Me, reached number one on the charts. So it was shocking when she was caught lip-synching on Saturday Night Live in 2004. Simpson was the musical guest and sang her famous song for her first performance.
Things went awry during her second set when the track for Pieces of Me, along with her vocals, played while she held the microphone to her side. Simpson panicked and did an awkward jig before running off-stage. Her career never really bounced back after the disastrous performance.
Advertisements
7

Kevin Hart's Oscar Controversy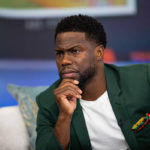 Advertisements
Kevin Hart seemed to be on top of his game when he was asked to host the 2019 Academy Awards. His dream quickly transformed into a nightmare when a series of homophobic tweets surfaced. The academy asked him to apologize, but he refused and was forced to step down from his hosting duties.
He did eventually apologize to the LGBTQ community and even appeared on The Ellen DeGeneres Show, where DeGeneres asked him to reconsider hosting the awards show. In the end, the show went on without a host, and Hart was officially canceled from society.
Advertisements
8

Kathy Griffin's Photo Backlash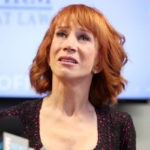 Advertisements
Kathy Griffin has always had a dark sense of humor and made a career of trashing A-list celebrities both in her comedy act and on her series, Kathy Griffin: My Life on the D-List. She went too far in 2017 and caused quite a stir when she posted a gory photo of what looked to be President Trump's decapitated head.
According to Yahoo News, Griffin said that the controversy caused the Secret Service and Department of Justice to investigate her, and she was added to the No Fly List of suspected terrorists. Her career may never recover from the scandal.
Advertisements
9

Lindsay Lohan's Bad Behavior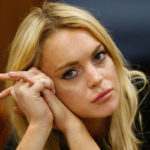 Advertisements
Lindsay Lohan was an adorable child actress who starred in hit movies like The Parent Trap and Freaky Friday. She seemed to be on the right path when she starred in the 2004 movie Mean Girls. A series of run-ins with the law derailed her career, and she spent years being plagued by legal troubles.
From being arrested for DUI's to being accused of stealing jewelry, she couldn't stay out of trouble. She also earned a reputation for being difficult and unprofessional on the set. Her career never fully recovered from her bad behavior.
Advertisements
10

Lori Loughlin's College Cheating Scandal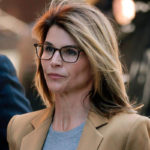 Advertisements
We all remember her as Aunt Becky on the popular television show Full House. Lori Loughlin and her husband, Mossimo Giannulli, were accused of paying Rick Singer and Key Worldwide Foundation $500,000 to lie and claim that their daughters were recruits of the University of Southern California crew team.
The couple reached a plea deal and hope to put the college cheating scandal behind them. Both of them will serve jail time and pay a hefty fine. Chances are that Loughlin will have a hard time gaining back the trust of Hollywood and her fans.
Advertisements
11

Rob Kardashian's Revenge Photos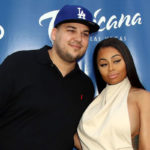 Advertisements
Rob Kardashian is the youngest sibling of the Kardashian clan and we watched him grow up on the E! Channel series Keeping Up with the Kardashians. He began dating Blac Chyna, and the couple starred in their own reality series, Rob & Chyna. It didn't take long for their relationship to fall apart and the show ended up being canceled.
Kardashian caused trouble when he took to Instagram in a series of revenge posts featuring Blac Chyna. According to Page Six, he posted intimate photos of Chyna and accused her of being unfaithful. He came to his senses and deleted the pics, but remains a recluse.
Advertisements
12

Katherine Heigl's Diva Demands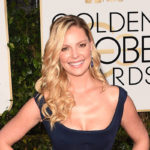 Advertisements
There was a time when Katherine Heigl was everywhere. Her stint as Dr. Izzie Stevens on the hit series Grey's Anatomy put her on the map. So it was shocking when she shunned an Emmy nomination for her role. It was a move that raised eyebrows in Hollywood and made it so no one wanted to work with her.
"I did not feel that I was given the material this season to warrant an Emmy nomination and in an effort to maintain the integrity of the academy organization, I withdrew my name from contention," she said in a statement.
Advertisements
13

Kevin Spacey's Assault Allegations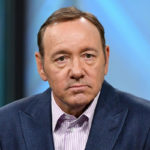 Advertisements
Kevin Spacey was one of those Hollywood actors that seemed unstoppable. He had won numerous awards over the years, including an Oscar for his role in the 1999 film American Beauty. In 2017, he was starring in his 5th season of the series House of Cards when it all came crashing down around him.
A series of bombshell accusations surfaced claiming that Spacey had sexually assaulted over 20 victims over the years. He was fired from House of Cards, and the International Academy of Television Arts & Sciences rescinded his 2017 International Emmy Founders Award. He's now blacklisted from Hollywood.
Advertisements
14

Paula Deen's Racist Slurs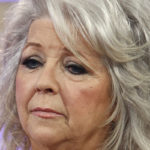 Advertisements
Paula Deen was a successful chef who had her own show on The Food Network and is also the owner of the famous restaurant Paula Deen's Family Kitchen in Savannah, Georgia. Fans loved to watch her cook up Southern recipes, so it was especially shocking when Deen found herself involved in a scandal.
It was revealed she had used racial slurs in the kitchen of her restaurant during a lawsuit with one of her former employees. The famous chef's show was canceled from The Food Network. Deen visited Today, saying, "I'm so sorry for the hurt that I caused people because it went deep."
Advertisements
15

Shannen Doherty's Bad On-Set Behavior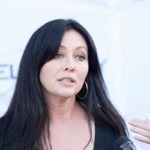 Advertisements
Shannen Doherty broke into acting at a young age, but hit her stride when she was cast in Beverly Hills, 90210. She earned a reputation for being difficult on the set, which has followed her throughout her entire career, making it difficult for her to find work.
She spoke with People and revealed that the rumors of bad behavior were really about her being misunderstood. "Somebody had a problem with me being late, but perhaps they didn't know I was late because my dad was in the hospital, or maybe because I was in a horrible marriage. I didn't share, or I wasn't asked," Doherty said.
Advertisements
16

Mel Gibson's Racist Rant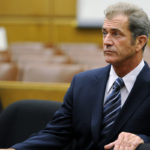 Advertisements
Mel Gibson was one of Hollywood's most prominent A-list actors. He starred in popular films like Lethal Weapon and Braveheart. The actor seemed to be unstoppable, receiving two Academy Awards. That is until 2006, when an incident occurred during a DUI arrest in Malibu, California. Gibson was recorded making anti-Semitic remarks.
His career took a hit for many years, and Hollywood blacklisted him. He's found forgiveness and has made a return to the big screen, both acting and directing. He was even nominated for an Oscar in 2017 for directing Hacksaw Ridge. Yet, his racist comments will stay with him forever.
Advertisements
17

Megan Fox's Negative Comments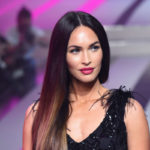 Advertisements
Megan Fox is the perfect example of why leading actresses shouldn't bite the hand that feeds them. She found fame after starring in the 2007 film Transformers. There was quite a buzz around her sexy looks. Unfortunately, Fox made a negative comment about the director of the movie, Michael Bay.
The actress was speaking with Wonderland when she criticized Bay. "He's like Napoleon and he wants to create this insane, infamous mad man reputation," Fox said. She hasn't been able to find much work in Hollywood ever since she made the mistake of trashing the director to the press.
Advertisements
18

Mike Myers' Bad Reputation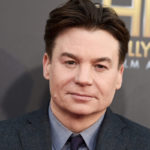 Advertisements
Mike Myers starred in the Austin Powers trilogy and gave us such hilarious characters as Dr. Evil and Austin Powers himself. It seemed like he could do no wrong, but we haven't seen him on the big screen in some time.
Myers earned a reputation for being demanding on the set of his films, and Hollywood turned their back on him. Amy Hill, his costar in Cat In The Hat, revealed one of his outlandish demands to The AV Club. "There was a guy who held his chocolates in a little Tupperware. Whenever he needed chocolate, he'd come running over and give him a chocolate."
Advertisements
19

Lorde's Terrible Bathtub Joke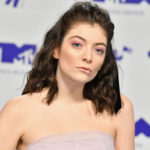 Advertisements
Ella Marija Lani Yelich-O'Connor, whose professional name is Lorde, found fame with her single Royals in 2013. The New Zealand native looked to have a bright future in the music industry, but she messed up in a big way when she posted a thoughtless joke on Instagram.
Lorde took to social media to post a photo of her bathtub filling up with water along with the caption, "And iiii will always love you." It outraged Whitney Houston fans to see the lyrics to Houston's famous song, who drowned in a bathtub. Lorde apologized saying, "I was just excited to take a bath."
Advertisements
20

Isaiah Washington's Homophobic Slur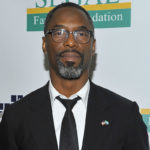 Advertisements
Isaiah Washington played Dr. Preston Burke on the popular television series Gray's Anatomy. He lost his role on the long-running show when he derailed his own career in 2017. The actor had an on-set argument with a fellow cast member, Patrick Dempsey, when he called another cast member, T. R. Knight, a homophobic slur.
Rumors circulated about the incident, and Washington's character was eventually written off the show. T. R. Knight revealed that he was gay in the scandal's wake. Washington found work again when he played a recurring character on The 100, but his reputation took quite a hit in the tabloids.
Advertisements
21

Charlie Sheen's Public Meltdown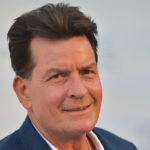 Advertisements
Charlie Sheen has been a Hollywood fixture since he was a teenager. Some of his earlier films include Ferris Bueller's Day Off and Young Guns>. He also starred in the hit series Two and a Half Men. Unfortunately, his personal life went down the drain in 2011 when he had a very public meltdown.
After a series of incidents that included him being rushed to the hospital from a Beverly Hills Hotel, Sheen appeared on several talk shows and rambled on about "tiger blood" and "winning". His erratic behavior got him axed from Two and a Half Men in 2011.
Advertisements
22

Amanda Bynes' Twitter Breakdown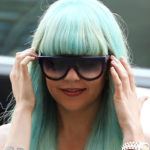 Advertisements
Amanda Bynes had a booming career and a bright future ahead of her. The actress had starred in hit films like What a Girl Wants and She's The Man when she was derailed by mental health issues in 2012. Bynes had an epic meltdown that unfolded on Twitter and she also had several run-ins with the law.
According to US Weekly, she even reached out to President Obama after she was arrested for DUI and sideswiping a police vehicle. "I don't drink. Please fire the cop who arrested me," she asked Obama. "I also don't hit and run. The end."
Advertisements
23

Lea Michele's Weak Apology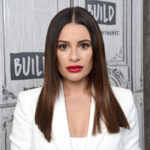 Advertisements
Fans canceled Lea Michele when she shared an Instagram post to support Black Lives Matter. Her former Glee costar, Samantha Marie Ware, replied: "LMAO remember when you made my first television gig a living hell?!?! Cause I'll never forget. I believe you told everyone that if you had the opportunity, you would 'sh*t in my wig!' Amongst other traumatic micro-aggressions that made me question a career in Hollywood."
Michele issued a public apology, but only made things worse for herself when she used the word "perceived".  Hello Fresh booted her from their partnership and former fans decimated her on social media.
Advertisements
24

Lance Armstrong's Doping Scandal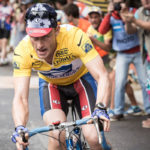 Advertisements
Lance Armstrong was a sports icon after winning seven Tour De France medals from the years 1999 to 2005. His impressive career inspired cyclists worldwide. He's also a cancer survivor and is outspoken about cancer research. Despite overcoming his illness, his professional life came to a screeching halt.
Armstrong was exposed for taking performance-enhancing drugs, and his seven Tour De France medals were revoked. He denied the allegations, but eventually admitted to doping during an interview with Oprah Winfrey in 2013. According to People, Pat McQuaid, the UCI president, said at a press conference, "Lance Armstrong has no place in cycling."
Advertisements
25

Abby Lee Miller's Racist Remarks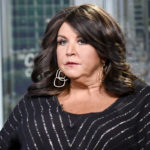 Advertisements
Abby Lee Miller has always been a controversial character in the series Dance Moms. The mother of dancer Kamryn Smith from season 8, Adriana Smith, called Miller out after she posted a black square on Instagram to support Black Lives Matter.
Smith gave several examples of Miller's racist remark and commented on why she pulled her daughter from the series. She wrote, "People need to be held accountable not just for the injustices [but also] for being a closet racist." Miller issued a public apology, but the damage had already been done.
Advertisements
26

Shia LaBeouf's Legal Troubles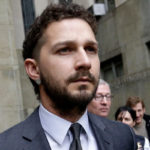 Advertisements
Shia LaBeouf derailed his career thanks to a slew of legal woes that landed him in trouble with the law.  The police charged him with disorderly conduct, obstruction, and public drunkenness while filming the movie The Peanut Butter Falcon in Savannah, Georgia.
LaBeouf had plans to give up acting and join the Peace Corp. He opened up about the incident on Jimmy Kimmel Live. "I wasn't planning on making a movie. I thought the actor thing was over," he continued. "I signed up to go to the Peace Corps and then went into this rehab facility and was there for two months."
Advertisements
27

Dani Mathers' Fat-Shaming Pic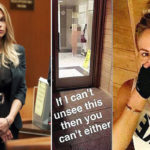 Advertisements
Dani Mathers was a model and actress whose career was on track for success. She was the Playboy Playmate of the Month in May 2014 and the Playboy Playmate of the Year in 2015. She became a household name when she was involved in a scandal that ruined her career.
Mathers fat-shamed a complete stranger on Snapchat when she shared a nude pic of a 70-year-old woman in the locker room of an LA Fitness. She captioned the photograph, "If I can't unsee this then you can't either." The model was charged with a misdemeanor count of invasion of privacy.
Advertisements
28

Tiger Woods Cheating Scandal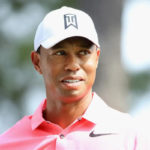 Advertisements
Tiger Woods had a rough year in 2009, and his career took a big hit for it. The pro-golfer got caught up in a cheating scandal and crashed his Escalade into a tree after his wife smashed his car with a golf club. The police arrested him for DUI and he was later revealed to be a serial cheater.
Woods issued a televised statement in 2010, saying, "I was unfaithful. I had affairs. I cheated. What I did is not acceptable. And I am the only person to blame. I stopped living by the core values that I was taught to believe in."
Advertisements
29

David Hasselhoff's Cheeseburger Incident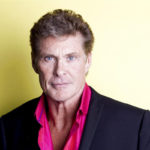 Advertisements
David Hasselhoff is best known for being a hero in the series Baywatch. The actor hit rock bottom when his daughter filmed him during a drunken rant as he attempted to eat a cheeseburger on the floor. They released the footage to the public and damaged his reputation.
Hasselhoff to release a lengthy statement, saying, "Unfortunately, I did have a brief relapse, but part of recovery is relapse. Because of my honest and positive relationship with my children, who were concerned for my well-being, there was a tape made when I had a relapse to show me what I was like."
Advertisements
30

Kanye West's Mental Meltdown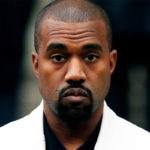 Advertisements
Kanye West's declining mental health took over the news when he announced his bid for the presidency in 2020. He had a meltdown during his debut political rally in South Carolina. West then went on a Twitter rant against his wife, Kim Kardashian, and his mother-in-law, Kris Jenner.
He followed up with a public apology. "I would like to apologize to my wife Kim for going public with something that was a private matter. I did not cover her like she has covered me," he tweeted "To Kim, I want to say I know I hurt you. Please forgive me. Thank you for always being there for me."
Advertisements
31

Lana Del Ray's Instagram Controversy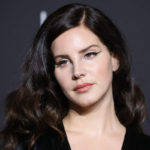 Advertisements
Lana Del Ray found herself in the hot seat when she took to Instagram to defend herself after being accused of glamourizing abuse in her songs. The Summertime Sadness singer called out other female artists like Doja Cat, Ariana, Camila, Cardi B, Kehlani, Nicki Minaj, and Beyoncé for their number one songs about being sexy.
Del Ray also wrote, "I'm just a glamorous person singing about the realities of what we are all now seeing are very prevalent abusive relationships all over the world." Her fans went ballistic and attacked her on social media, along with the hashtag #LanaDelReyIsOverParty.
Advertisements
32

Kendall Jenner's Tone-Deaf Commercial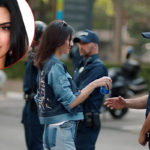 Advertisements
Kendall Jenner caused an outcry when she was featured in a Pepsi ad that showed her attending a protest and giving a can of Pepsi to a policeman controlling the march. The Keeping Up with the Kardashians star was called out for trivializing the Black Lives Matter movement and Pepsi pulled the commercial.
The company issued a statement, saying, "Clearly, we missed the mark, and we apologize. We did not intend to make light of any serious issue. We are pulling the content and halting any further rollout. We also apologize for putting Kendall Jenner in this position." Jenner was mortified by the incident.
Advertisements
33

Mariah Carey's Disastrous Performance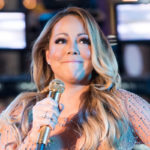 Advertisements
Mariah Carey's performance at the 2016 New Year's Rockin' Eve show in Times Square was a complete disaster. The singer couldn't hear the backing track, so she just stopped singing mid-song. The world watched on in disbelief as Carey said, "Let the audience sing," she added. "I'm trying to be a good sport here."
She later blamed the production team for trying to sabotage her performance. "Listen, guys," Carey said in an audio file posted to Twitter. "They foiled me… it turned into an opportunity to humiliate me." Dick Clark Productions, which produced the show for ABC, said the accusations were "absurd".
Advertisements
34

Logan Paul's Distasteful Video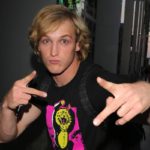 Advertisements
Logan Paul is a YouTube sensation who found a following by performing sketches online. He had millions of followers until he made a mistake so massive that he lost a ton of his fans and has struggled to recover ever since.
Paul's followers were enraged when he posted an offensive video in Japan's famous "Suicide Forest". He and his friends came upon a suicide victim and made inappropriate jokes about the body. Paul took to Twitter to apologize, writing, "I'm sorry. This is a first for me. I've never faced criticism like this before because I've never made a mistake like this before."
Advertisements
35

James Franco's Creepy Antics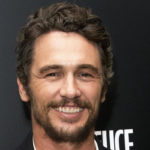 Advertisements
James Franco is another actor whose inappropriate behavior has taken a toll on his career. He's earned quite a reputation for being creepy towards women. Many actresses took to social media in outrage about his predatory nature when he won a Golden Globe in 2018 for The Disaster Artist.
Ally Sheedy posted a since-deleted tweet after Franco gave his acceptance speech, writing, "James Franco just won. Please don't ask me why I left the film/tv business."  The actor has denied the allegations, but the industry took notice of the women who have been outspoken about Franco's predatory ways.
Advertisements
36

Pamela Anderson Universally Panned For Barb Wire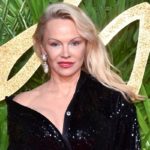 Advertisements
Pamela Anderson is best known for her time on the popular series Baywatch. The sultry star lost all credibility when she starred in the 1997 superhero film Barb Wire. The movie was universally panned, and her terrible performance ruined Anderson's movie career.
She's yet another actress who won 3 Razzie awards from the Golden Raspberry Awards. She took home the awards for "Worst New Star", "Worst Actress", and "Worst Couple". She also fell deep into debt and had to put her Malibu mansion up for sale. Anderson has yet to step back into the spotlight in a leading role.
Advertisements
37

Vanessa Hudgens's Covid Meltdown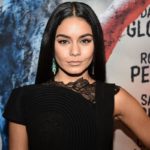 Advertisements
Vanessa Hudgens offended her fans when she took to Instagram to vent about the pandemic. The High School Musical alum posted an insensitive video where she questioned the seriousness of the Coronavirus, saying,  "Even if everybody gets it, like yeah, people are going to die, which is terrible… but inevitable?"
The post went viral, and Hudgens eventually issued an apology. "This has been a huge wake up call to the significance my words have, now more than ever. I'm sending safe wishes to everyone to stay safe and healthy during this crazy time," she wrote on Instagram.
Advertisements
38

Alicia Silverstone's Batgirl Bomb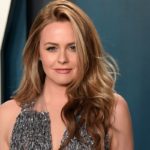 Advertisements
Alicia Silverstone was a 90s darling when she starred in the blockbuster film Clueless. Her star was on the rise until she played Batgirl in the 1997 superhero movie Batman & Robin. The movie tanked and was so bad that Silverstone won the "Worst Supporting Actress" award at the 1998 Razzie Awards.
Silverstone later revealed that the media fat-shamed her during press for the film and it ruined her taste for Hollywood. "There were working circumstances that were less than favorable in terms of how things went down," she revealed to TODAY. "I stopped loving acting for a very long time," she added.
Advertisements
39

Tila Tequila's Hate Speech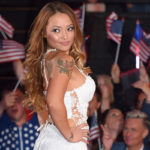 Advertisements
Tila Tequila was a contestant in the series Celebrity Big Brother when she outed herself as a Nazi sympathizer. The producers kicked the model off the show after she made racist and hateful comments. She lasted 48 hours in the house.
The bosses said in a statement, "Unfortunately, Channel 5 and Endemol did not know about the views and attitudes Tila had expressed in social media postings prior to her involvement in Celebrity Big Brother. The views Tila had expressed, and permitted to remain uncorrected, are totally unacceptable and, accordingly, her continued involvement in the programme was untenable," they added.
Advertisements
40

Paul Reubens' Big Misadventure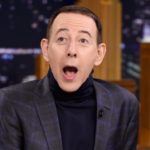 Advertisements
Paul Reubens became a household name in the 1908s with his character Pee-Wee Herman. Children and adults alike loved his television series and films. Things took a dark turn for Reubin in 1991 when he was charged with indecent exposure for getting weird in an adult movie theater in Sarasota, Florida.
After pleading guilty to the charges, he disappeared from the public eye. More trouble popped up for him when his computer was seized for inappropriate content involving children. Despite Reubin's insisting that he didn't own any inappropriate images of children, his career never fully recovered from the creepy incidents.
Advertisements
41

Jeffrey Jones's Nasty Habit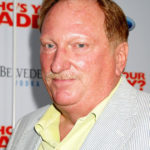 Advertisements
Jeffrey Jones starred as the principal Edward Rooney in the 80s blockbuster film Ferris Bueller's Day Off. He may have played an esteemed administrator in the movies, but he's far from a hero in real life. Jones was arrested in November 2002 on suspicion that he'd taken inappropriate pictures of a 14-year-old boy.
He pleaded no contest to the charges, was placed on five years' probation, and became a registered sex offender. Trouble followed him in 2010 when police arrested him for failing to update his California sex offender status. Jones never fully got his career back on track after these scandals.
Advertisements
42

Warren Beatty's Oscar Mix Up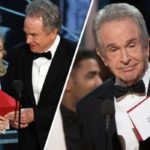 Advertisements
Warren Beatty is a legend in Hollywood, but he won't be remembered for his acting abilities alone. He took part in one of the most embarrassing gaffes in Oscar history. The wrong winner for Best Picture was announced at the 2017 Academy Awards. Beatty knew something was amiss after he opened the official envelope and turned to Dunaway.
She blurted out "La La Land". There was just one problem—Moonlight was the actual winner. Producers made an announcement to correct the mistake, but Beatty looked like a confused old man. Even though someone handed him the wrong envelope, this one Hollywood moment will never be forgotten.
Advertisements
43

Mark Salling's Computer Problems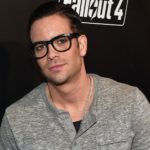 Advertisements
Fans loved Mark Salling as Noah Puckerman on the popular series Glee. Yet, it was a short-lived romance thanks to his shady behavior. Police arrested the actor in December 2015 in Los Angeles for possessing and distributing inappropriate photos of children.
Investigators found the illegal content on his laptop, USB drive, and hard drives. Producers immediately canceled his next project, Gods and Secrets, saying in a statement, "The innocence of our planet's children is something that must be protected at all costs." Salling's star faded, and he's no longer in the spotlight, appropriately so. He was found lifeless on January 30, 2018.
Advertisements
44

Stephen Collins's Immoral Acts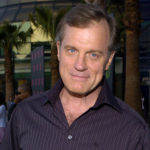 Advertisements
Stephen Collins found fame from playing a pastor on the family show 7th Heaven. He fell from grace when he confessed to having relations with a young girl while he spoke to a therapist during a therapy session in 2012. TMZ broke the story in 2014 when his then-wife leaked the secretly recorded confession.
Investigations were opened by the Manhattan Special Victims Squad, LAPD, and NYPD. Collins finally admitted to People magazine that he'd had relations with 3 underaged girls in 3 separate incidents. Hollywood canceled him immediately, and he hasn't been able to find acting jobs since. This is one sin that tinsel town doesn't forgive.
Advertisements
45

Robin Thicke's Bad Behavior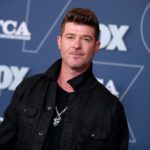 Advertisements
Robin Thicke was on top of the world with his 2013 chart-topping song "Blurred Lines". A series of unfortunate events sent him crashing down. His racy performance with Miley Cyrus at the 2013 MTV Video Music Awards turned heads for all the wrong reasons. Then, Marvin Gaye's estate sued Thicke, T.I., and Pharrell Williams for plagiarizing Gaye's "Got to Give it Up."
Perhaps what sent him spiraling even further was when his wife, Paula Patton, filed for divorce. Thicke went on a mission to win her back with the album, "Paula". His plan did not win her back, but it did help ruin his career for good.
Advertisements
46

Randy Quaid's Weird Antics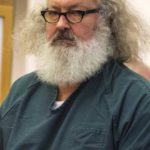 Advertisements
Randy Quaid has had his share of troubles over the years. His unpredictable and disturbing behavior has Hollywood thinking twice before booking him for a job. He and his wife, Evi, were charged for skipping out of a $10,000 hotel bill in September 2009.
Then, in a bizarre move, they were arrested for squatting in a house, and escaped to Canada, saying they were running from "Hollywood Star Wackers", which Quaid claimed was a secret organization spreading false celeb news to discredit them. He and his wife had another run-in with the law in 2015. His strange claims have him blacklisted for good.
Advertisements
47

Michael Richards's Racist Rant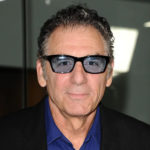 Advertisements
Michael Richards won fans over when he played Cosmo Kramer on the popular 90s sitcom Seinfeld. He found himself in hot water after an incident at one of his stand-up comedy shows. After he reached his limit with an African American heckler in the crowd, Richards blurted out a series of racial slurs, including the N-word.
To make matters worse, someone caught the entire scene on video, which soon went viral. Richards apologized for his behavior on the Late Show with David Letterman, insisting that he wasn't actually a racist. But the damage had already been done. His career never bounced back after the incident.
Advertisements
48

Jared Fogle's Bad Judgment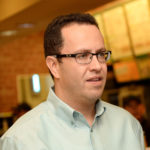 Advertisements
Jared Fogle was the face of Subway Sandwiches when he famously lost weight by eating only their sandwiches every day. Hollywood came knocking on his door for cameos in television and film, but his rising star came crashing down when he became a convicted for inappropriate behaviour towards minors. Trouble began for Fogle after he started a childhood obesity-preventing foundation with his partner, Russell Taylor.
Police charged both of them for possession and distribution of inappropriate images of children in April 2015. Fogle pleaded guilty to all charges and is serving a 15-year prison sentence. The Subway Guy also lost his wife to a bitter divorce and other small roles in upcoming films after he was exposed for his lude behavior.
Advertisements
49

Jamie Kennedy's Disastreous Performance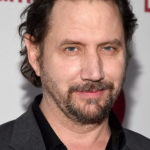 Advertisements
Jamie Kennedy hit it big in the movie Scream and on his television series The Jamie Kennedy Experiment. His career stalled when he took on roles in a few major flops like Malibu's Most Wanted and Son of the Mask. Yet, he lost all credibility after hosting a New Year's Eve special in 2012.
The broadcast was filled with racist comments, poorly worded jokes, and he even missed the New Year's countdown by 10 seconds. The show was a recipe for disaster, and even though he later played it off like he meant to make a horrible show, his already stalled career took a further nosedive after his awful performance. No one in Hollywood has been eager to work with him ever since that fateful night.
Advertisements
50

Wendy Williams' Mental Health Issues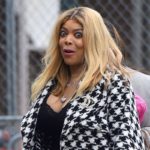 Advertisements
Wendy Williams has come under fire several times for statements she said on her daytime series, The Wendy Williams Show. From insulting a dead TikTok star to calling out celebrities, she's known for her sharp tongue. The host also went through a contentious divorce from ex-husband Kevin Hunter in 2019.
Yet, her mental health has put her show in jeopardy, as the season premier of the series was put on hold so she could focus on "psychiatric issues" from complications with Graves Disease. While she won't be able to fulfill her hosting duties, guest hosts stepped in to take her place in 2022.
Advertisements
51

Alec Baldwin's On-Set Tragedy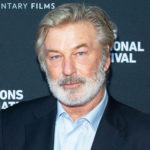 Advertisements
Alec Baldwin had a history of controversies behind him. From threatening a photographer outside of a New York City hotel to posting questionable Tweets, the actor is no stranger to drama. Things took a tragic turn on the set of the low-budget film Rust in October 2021.
Baldwin accidentally discharged a prop gun while prepping for a scene, injuring the film's director, Joel Souza, and fatally shooting cinematographer Halyna Hutchins. Baldwin claimed someone on the set handed him the loaded gun but had told him it was safe. The actor is cooperating with authorities, but his career may never bounce back after the incident.
Advertisements
52

Sharon Osborne's Racist Meltdown
Advertisements
Sharon Osbourne had a career-ruining moment that forced her to step away from her hosting duties on the CBS show The Talk. She engaged in an intense on-air debate with co-host Sheryl Underwood. The ladies argued over comments Piers Morgan had made about Meghan Markle.
The panel was discussing whether Morgan's comments were racist when a contentious argument exploded between Osbourne and Underwood. Osbourne vocally supported her friend Morgan and shouted over Underwood at one point during her public meltdown. CBS issued a statement that Osbourne's behavior did not align with "our values for a respectful workplace."
Advertisements
53

Marylin Manson's Abuse Allegations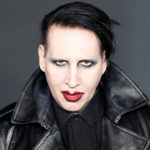 Advertisements
Shock rocker Marilyn Manson's bad boy reputation caught up with him in 2021 when several women came forward with sexual assault allegations. Manson's ex-girlfriend, Evan Rachel Wood, started the charge against him on an Instagram post, claiming she suffered physical and mental abuse at his hands. Many women followed Wood with their own claims against him.
The singer's record label, Loma Vista Recordings, dropped him after the news broke. He was cut from two television series, Starz's American Gods and AMC's Creepshow. Manson denied the allegations, but the damage had already been done. No one in the industry will work with him now.
Advertisements
54

Jen Shah's Legal Drama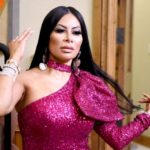 Advertisements
Jen Shah and her assistant, Stuart Smith, found themselves in trouble with the law when they were charged with conspiracy to commit money laundering and conspiracy to commit wire fraud in connection with telemarketing.
The Real Housewives of Salt Lake City star and Smith carried out a nationwide telemarketing scheme that allegedly ripped off hundreds of victims, most of which were elderly people. Shah claims her innocence will stand trial in March 2022. She continues to be featured in RHOSLC, but the arrest put a dark shadow over her involvement in the show.
Advertisements
55

Johnny Depp's Nasty Divorce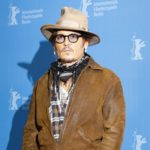 Advertisements
Johnny Depp's career took a nosedive after details emerged during his divorce from Amber Heard. A video taken by his ex-wife surfaced of him verbally abusing her. His erratic behavior led to a restraining order and two court cases.
Depp has a history of substances abuse, and his bad boy behavior has taken a huge hit on his professional and private life. He tried to sue The Sun in a defamation lawsuit, but lost the case. Warner Bros. soon asked him to resign from starring in the Fantastic Beasts movies. Only time will tell if his acting career ever returns.
Advertisements
56

Danielle Staub's Scandalous Stunts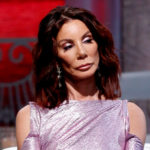 Advertisements
Danielle Staub starred in The Real Housewives of New Jersey until her behavior on and off the set led to her being fired after two seasons. Rumors surfaced during the first season that she'd been involved with kidnapping and substance dealing.
She was embroiled in several scandals over the years, including being featured in compromising positions on video and participating in a Ponzi scheme. Bravo cut Staub out of season 3. The reality star later returned to the show as a "friend," but vows she'll never return to the series. Staub turned to the adult film industry, but her career has almost completely stalled out.
Advertisements
57

Hilaria Baldwin's Cultural Appropriation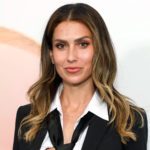 Advertisements
Social media influencer and wife to Alec Baldwin, Hilaria Baldwin, was called out in a cultural appropriation scandal. The drama forced her to come clean on Instagram about her heritage, as she'd been presenting herself for years as a Spanish woman from Mallorca.
She often spoke in Spanish and broken English during interviews, and sparked confusion about her heritage. Baldwin admitted that her name is actually Hillary Hayward-Thomas, and she was born in Massachusetts, not Spain. After being called out by her followers, her credibility and career as a social media influencer took a big hit.
Advertisements
58

Armie Hammer's Creepy Behavior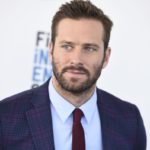 Advertisements
Armie Hammer's career went into a freefall when unverified messages surfaced on social media that showed Hammer having explicit conversations with women that included disturbing fetishes and odd fantasies. Several of his ex-girlfriends came forward, accusing him of emotional abuse and manipulation.
Hammer was also accused of sexual assault by another woman, but claims that all acts were consensual. The actor was fired from several projects, including the films Shotgun Wedding, Billion Dollar Spy, and The Offer. His agency WME cut ties with him as well. Chances are, he may never bounce back from this scandal.
Advertisements
59

Chris Noth's Misconduct Allegations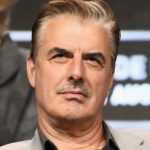 Advertisements
Chris Noth, who is most known for playing Mr. Big on Sex and the City, became embroiled in sexual assault allegations when two women accused him of misconduct in separate incidents that took place in 2004 and 2015. While Noth has made a statement denying the allegations, he was dropped from the crime drama series The Equalizer.
He told The Independent, "The encounters were consensual. It's difficult not to question the timing of these stories coming out. I don't know for certain why they are surfacing now, but I do know this: I did not assault these women."
Advertisements
60

Roseanne Barr's Racist Twitter Rant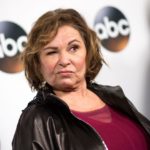 Advertisements
Roseanne Barr seemed unstoppable when her television series Roseanne made a triumphant return to television in 2018. The show returned after a 20-year hiatus to huge ratings, and fans were so excited to spend time with the Conner family. Unfortunately, that all came to an end with just one tweet.
Barr took to Twitter and made a racist remark about former Obama aide, Valerie Jarrett, saying that she was the offspring of the "Muslim Brotherhood & Planet of the Apes." CBS swiftly fired her from her own show. Rosanne went on without the comedian, and the ratings suffered. Barr now lives a life of exile.
Advertisements