How Accurate Are These Celebrity FaceApp Photos?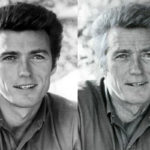 Advertisements
Clint Eastwood's breakout role came in 1964 when he played the Man with No Name in the film A Fistful of Dollars. At just 34 years old, he quickly became a Hollywood heavy hitter whose career has spanned decades.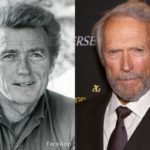 At an impressive 90 years old, Eastwood is still directing and starring in films to this day. The FaceApp aged him pretty accurately, but there's just something in his eyes that seems different. He looks more rugged and experienced in actual life, compared to what the photo predicted.
Advertisements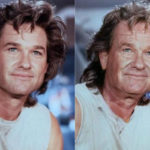 Advertisements
Kurt Russell made his acting debut in 1962 when he appeared on the television show Dennis the Menace at the ripe age of 11. He went on to have a successful movie career and continues acting to this day. His most recent role was playing Santa Claus in The Christmas Chronicles: Part Two.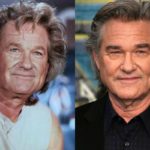 It's hard to believe that Kurt Russell is 70 years old these days. He has a distinguished look about him that didn't translate in the FaceApp photo. Yet, there are several similarities between the pics. We love he has the same haircut, all these years later. His smile has changed very little as well.
Advertisements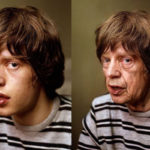 Advertisements
Mick Jagger burst onto the music scene when The Rolling Stones debuted their self-titled first album in 1964. Jagger was just a 21-year-old baby-faced kid when the band found notoriety. He continues performing with The Rolling Stones today.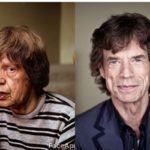 At 77 years old, Mick Jagger is looking pretty good for his age. Much better than the FaceApp predicted he would. The years have been kinder to him than the first photo. Of course, he has wrinkles, but he doesn't look like a troll in his old age. This is a FaceApp fail!
Advertisements
Advertisements
Betty White's breakout role came in 1970 when she took on the character Sue Ann Nivens on The Mary Tyler Moore Show. She was 48 years old when the show began and remained a major character on the sitcom until it ended in 1977.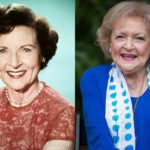 Now, Betty White is 99 years old and still going strong. We all love her from her time on The Golden Girls, but she's still making movies today. Other than the white hair, the FaceApp version of an aged Betty White seems pretty accurate. Let's face it, she's cute as a button no matter how old she is.
Advertisements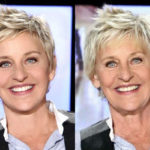 Advertisements
Ellen DeGeneres rose to popularity in the late 90s when she starred in her own sitcom, Ellen. She was 36 years old, and the show ran for 4 years before ending. She later started her successful talk show, The Ellen DeGeneres Show, in 2004 and still hosts the series to this day.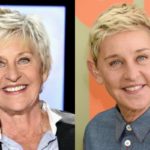 Ellen DeGeneres is currently 63 years old and we think that the FaceApp prediction came very close to the real thing. It's quite impressive to see just how close the two images look side-by-side. We'll give this one two thumbs up for accuracy.
Advertisements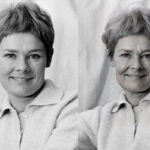 Advertisements
Dame Judi Dench is one of the few actresses we have from the old Hollywood era. She gained notoriety in 1966 at the age of 36 when she won the BAFTA Award for Most Promising Newcomer to Leading Film Roles for her performance in Four in the Morning.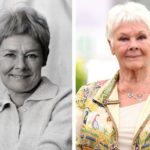 Nowadays, Judi Dench is 86 years old and still has a viable acting career. When comparing a current photo of the actress with the FaceApp rendition, we're pleasantly surprised at how much the two pics look alike. This one is a FaceApp success.
Advertisements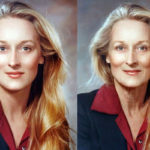 Advertisements
Meryl Streep is another Hollywood heavy hitter who has been starring in films since she was 29 years old. Her breakout role came in 1978 when she starred in Deer Hunter and received her first Oscar nomination for her performance.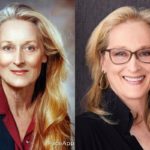 At 71 years of age, Meryl Streep is the "best actress of her generation" and has won an impressive 21 Academy Awards over her career. She still looks just as gorgeous as ever, and we think she looks younger than the FaceApp prediction. Her face seems fuller and her cheeks look plumper in the second picture.
Advertisements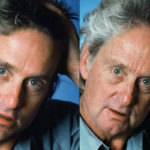 Advertisements
Michael Douglas came onto the scene in 1972. He was 28 years old when he was cast in the television series The Streets of San Francisco, which earned three consecutive Emmy Award nominations. His movie career took off soon after, and he's built an impressive body of work through the decades.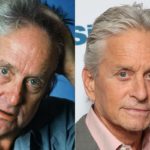 At 76, Michael Douglas stays young by keeping up with his younger wife, Catherine Zeta-Jones. The FaceApp made him look more ancient than he does in actual life. Of course, he has tons of wrinkles and looks like he's in his 70s, but overall, he looks much better than the app expected he would.
Advertisements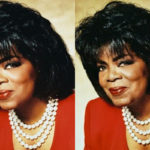 Advertisements
Oprah Winfrey is one of the most successful women in history, Her career began at 32 years old when The Oprah Winfrey Show debuted in 1986 and ran for 25 seasons. She wears many hats and is a television producer, actress, author, and philanthropist.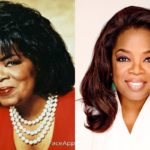 Don't think that just because Oprah Winfrey is 67 years old that her best days are behind her. She still looks amazing, although we suspect that good lighting and expensive makeup make an enormous difference in her case. Either way, she appears much younger than the FaceApp made her out to be.
Advertisements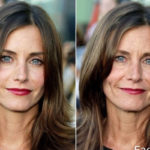 Advertisements
Courteney Cox became one of America's most beloved characters when she played Monica Geller in the popular series Friends. She was 30 years old during the pilot episode and fans watched her age over 10 seasons.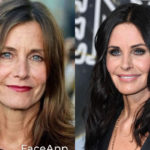 Cox is one of many actresses that put the FaceApp age filter to the test and posted this hilarious pic to Instagram along with the caption, "I probably won't wear my hair like this." Despite being younger than the app made her look, Cox has been open about using fillers to make herself look younger. This may be what she'd look like without Botox.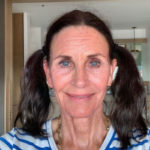 We couldn't miss this FaceApp version shared by the actress on her Instagram account. She accompanied it with the caption, "I probably won't wear my hair like this…."
Advertisements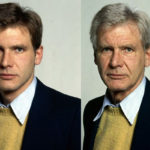 Advertisements
Harrison Ford skyrocketed to fame at 35 when he played Han Solo in the pop culture phenomenon Star Wars: Episode IV – A New Hope. He later became Indiana Jones in the blockbuster hit Raiders of the Lost Ark.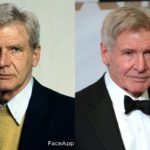 These days, Harrison Ford is 78 years old and is reprising his role in the 5th Indiana Jones movie in 2022. We compared the FaceApp pic to an actual photo of Ford, and we have to give them credit for hitting this one just right. His skin looks rosier in the right photograph, but overall, he looks how they thought he might.
Advertisements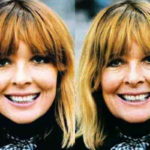 Advertisements
Diane Keaton landed her first major film role in 1972 when she was 26 years old. She played Kay Adams-Corleone in The Godfather and reprised the role in the movie's sequels. Her career took off from there and she's accumulated an impressive roster of films since then.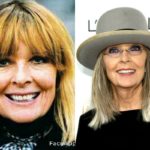 One of the few actresses who refuses to undergo plastic surgery, Diane Keaton looks like a natural 75-year-old woman. It's refreshing to see an aging woman in Hollywood. The FaceApp predicted she would look washed out, but we think her skin looks beautiful for a lady her age. Unfortunately, we give this FaceApp attempt two thumbs down!
Advertisements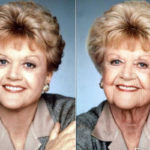 Advertisements
It seems like Angela Lansbury has been in movies and television since the beginning of time. She starred in several classic films and plays over the years, but is best known for her role of amateur detective Jessica Fletcher on the CBS series Murder She Wrote, from 1984 to 1996.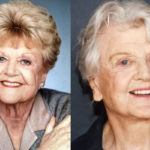 Lansbury turned 95 years old in 2020 and lives happily in Brentwood, California. The FaceApp prediction looks almost spot on when compared to a current photo. Other than a difference in hair color, her complexion is similar. Honestly, she looks amazing for a woman her age.
Advertisements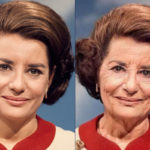 Advertisements
Barbara Walters is an icon and a role model for women in journalism. Her big break came in 1974 when she became a co-anchor on Today with Hugh Downs. She was the first female to host the evening news and later interviewed notable world figures on the ABC newsmagazine show 20/20.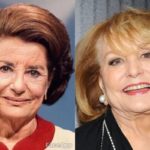 It's hard to believe that Barbara Walters is 91 years old. Perhaps it's because she continued to work well into her golden years. She co-hosted The View until retiring in 2013. The FaceApp predicted she'd look much older than she really does, but we suspect Walters might have had cosmetic procedures over the years.
Advertisements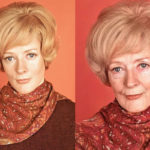 Advertisements
Maggie Smith won her first Academy Award in 1969 when she took home the Oscar for best actress in The Prime of Miss Jean Brodie. She is a critically acclaimed actress who is currently best-known as Professor Minerva McGonagall in the Harry Potter films.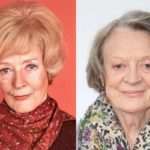 Many people might recognize Maggie Smith as Dowager Countess Violet Crawley in the period drama Downton Abbey. She's 86 years old and continues to take on challenging film roles. Her FaceApp pic looks so much like she does in actual life that it's hard to tell the difference between the two.
Advertisements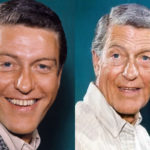 Advertisements
Dick Van Dyke's early career took off in the 1960s when he starred in The Dick Van Dyke Show. His big break came in 1963 when he played Albert J. Peterson in the film version of Bye Bye Birdie. He also took on the well-known role of Bert the chimney sweeper in Disney's Mary Poppins.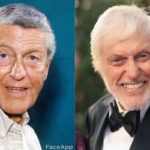 At 95, Dick Van Dyke is a beloved actor whose career spanned 8 decades. He reprised the character Mr. Dawes, Jr. in the 2018 reboot Mary Poppins Returns. We think he looks a bit more fresh-faced in his old age than the FaceApp predicted he would. The beard must keep him looking young.
Advertisements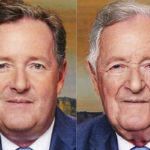 Advertisements
Piers Morgan was 23 years old when he wrote for British tabloids The Sun, News of the World, and the Daily Mirror. He hosted ITV's Good Morning Britain for six years before leaving the show after making controversial comments about Meghan Markle.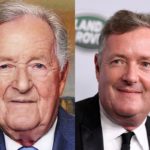 At 56 years old, Morgan moved with his family from London to the countryside of Newick, Sussex. The FaceApp made him look like a Grandpa and even though his hair does have some gray peeking through, he appears much younger in real life than the app said he would.
Advertisements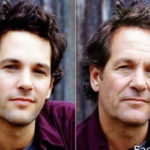 Advertisements
Paul Rudd is an actor and producer who found fame with his breakout role in the 1995 film Clueless. He was 26 years old when he played Josh in the popular movie. Rudd also worked in television on Friends as Phoebe's husband.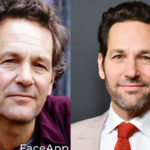 These days, Rudd is 52 years old and is well-known for playing Ant-Man in Marvel movies. He's still dashingly handsome and looks much younger than the FaceApp predicted he would. He just seems to get better with age, so we predict he'll still look amazing even when he's old and gray.
Advertisements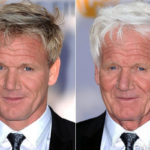 Advertisements
Gordon Ramsay became a master chef when he was 27 years old and became head chef at the Aubergine restaurant in London in 1995. He began his own reality show, Hell's Kitchen, at the age of 39 in 2005. The series was recently renewed for the 20th season.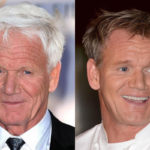 Currently, Ramsay is 54 years old and owns over 40 restaurants. His flagship, Restaurant Gordon Ramsay, holds an impressive 3 Michelin stars. The FaceApp filter aged him about 30 years, so we'll just have to wait and see how accurate their predictions end up being.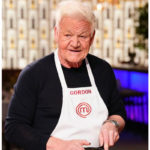 Like many, the renowned chef also had fun with the FaceApp application on his side, and we LOVE the result he got! He accompanied his Instagram post with the caption, "Me doing a demo on #MasterChef Season 50…."
Advertisements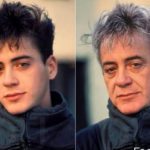 Advertisements
Robert Downey Jr. was part of the rat pack in the 1980s. He was 20 years old when he made his debut in the movie Weird Science and later starred in Less Than Zero. His career took a dive for many years because of some personal issues.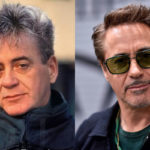 His triumphant return came when he took on the role of Iron Man in the Marvel movies. These days, he's 56 years old and shows no signs of slowing down. The FaceApp predicted he'd look much more ancient than he actually does. We give him a few more years until he looks like an old-timer.
Advertisements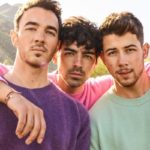 Advertisements
The Jonas Brothers are a band made up of three brothers, Kevin Jonas, Nick Jonas, and Joe Jonas. The group came together in 2005 and gained most of their fans from appearances on the Disney Channel television network.
We couldn't resist using the FaceApp on this pic to see what the Jonas Brothers might look like when they're old. Kevin seems to resemble George Clooney, while Joe looks a bit like Burt Reynolds. That just leaves Nick, who gives a Clint Eastwood vibe. All of them will hold on to their good looks as they age if this ends up being accurate.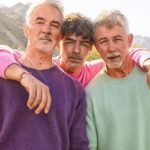 Advertisements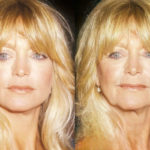 Advertisements
Goldie Hawn rose to fame when she starred in the comedy sketch show Laugh-In at 21 years old. She made her film debut in the 1969 movie Cactus Flower and won an Oscar and a Golden Globe for best-supporting actress in 1970.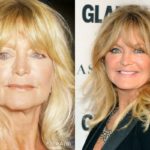 Now, Goldie Hawn is 75 years old and we think the FaceApp prediction did a decent job of guessing what she might look like in her advanced years. Although, she has an inner glow that wasn't captured in the first photo. Hawn radiates positive energy, which gives her a youthful aura.
Advertisements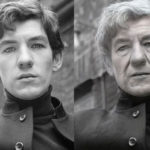 Advertisements
Sir Ian McKellen has been a fixture in films since his career began in 1969. He was 30 years old when he played the role of George Matthews in A Touch of Love. In 1980, he became a leading man when took on the character of D. H. Lawrence in Priest of Love.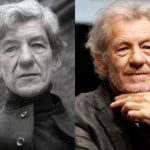 Age has not slowed Sir Ian McKellen down at all. At 81, he continues to charm audiences in films. Most notably, he played Gandalf in The Hobbit and The Lord of the Rings movies. The FaceApp filter did a marvelous job of guessing what he may have looked like. The facial hair actually makes him look a bit more youthful, though.
Advertisements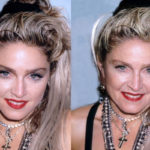 Advertisements
Madonna is undoubtedly the Queen of Pop. Her self-titled debut album was released in 1983 when she was 25 years old. She received her first Grammy nomination for Best Female Pop Vocal Performance in 1985 for the single "Crazy for You".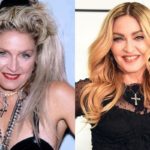 No one has more staying power than Madonna. At 62 years old, she's still writing music and looking as fierce as ever. We're happy to report that she did not turn out to look like an aging tart, as FaceApp predicted she would. We think Madonna is only getting better with age. So, this FaceApp attempt only gets one star.
Advertisements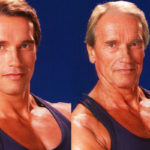 Advertisements
Arnold Schwarzenegger's big break came when he played Conan in the 1982 box-office hit Conan the Barbarian. He was a 33-year-old breakout star whose career took off, leading him to cultivate a body of action films over several decades.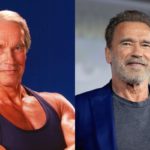 At 73, Arnold Schwarzenegger still looks totally buff and has held up pretty well over the years. The FaceApp seemed to add more wrinkles than he actually has in real life. The facial hair and darker hair color keep him looking handsome. This prediction was okay, but not as accurate as other ones on this list.
Advertisements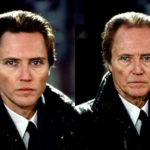 Advertisements
Christopher Walken was 34 years old when he got his breakthrough role in Woody Allen's film Annie Hall in 1977. He earned his first Oscar the next year for his performance in The Deer Hunter. He has maintained a lucrative acting career and still acts to this day.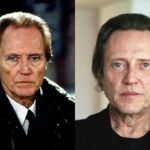 Even at 78, Christopher Walken still has those striking blue eyes. We think the FaceApp made an acceptable prediction of how Walken may have looked in his old age. His completion is actually better than they thought it would be. Other than that, the two photos look almost like mirror images.
Advertisements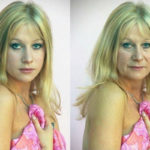 Advertisements
Who knew that Helen Mirren was so saucy when she was younger? She first gained attention when she was 35 years old for her performance in the 1980 film The Long Good Friday. She later landed her first television role in the series Prime Suspect when she played Detective Inspector Jane Tennison.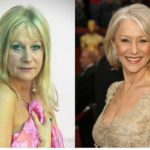 We can't believe that Helen Mirren is 75 years old. She is the epitome of aging gracefully. Lucky for her, she looks nothing like the FaceApp predicted she would. She strikes the perfect balance of sophistication and age-appropriate sex appeal. This is another FaceApp fail.
Advertisements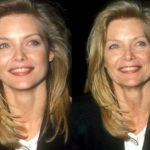 Advertisements
Michelle Pfeiffer was 24 years old when she came onto the scene in Grease 2. She became a major star after gaining acclaim for her starring role in The Witches of Eastwick. Known for her natural beauty, Pfeiffer charmed Hollywood with her amazing looks.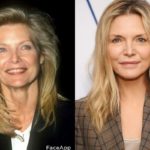 These days Michelle Pfeiffer is 62 years old and still looks just as stunning as ever. She actually looks better than the FaceApp predicted she would, if you ask us. She's one of those actresses that will always be beautiful, no matter how many wrinkles appear.
Advertisements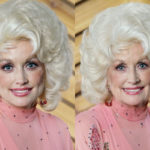 Advertisements
Dolly Parton was a mere 21 years old when she first dominated the country music scene with her debut album, Hello, I'm Dolly. She soon became known for her buxom looks and blonde hair. Parton's first big role in movies was Doralee Rhodes in the movie 9 to 5, which earned her a Golden Globe nomination.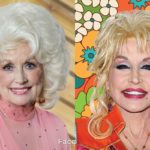 Dolly Parton currently does not look all of her 75 years of age and is holding up much better than the FaceApp filter expected she would. Of course, she's been vocal and honest about her use of plastic surgery to keep her looking young. Well, whatever she's doing is totally working. She looks amazing!
Advertisements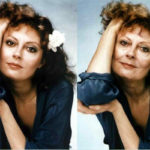 Advertisements
Susan Sarandon's big moment came when she landed a role in the 1975 cult classic film The Rocky Horror Picture Show. She was 29 years old at the time. Her career only took off from there as she played dramatic roles, winning her first Academy Award in 1995 for her performance in Dead Man Walking.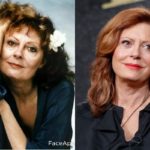 At 74, Susan Sarandon still looks glam with her signature red hair. Her skin seems dewier in real life, compared to the FaceApp picture. Their prediction makes her look much older than she actually does. We give this FaceApp attempt a thumbs down.
Advertisements