Celebrity Plastic Surgery – Before and After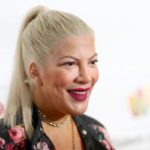 Many of our favorite female celebrities went under the knife hoping to look young forever. Now they're left with questionable results and are nearly unrecognizable. Other starlets shifted their priorities after becoming a mom and regret altering their bodies. Read on and see the transformations for yourself! Will you recognize them?
1

Before: Melanie Griffith Was Aging Gracefully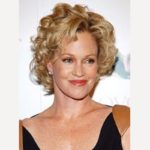 Advertisements
Melanie Griffith made a name for herself in the 80s when she was in the Blockbuster movie Working Girl and other popular films. She set the standard for beauty in Hollywood and appeared to be aging gracefully as she approached her 50s. 
Yet, her transformation became more noticeable in 2010 after she began undergoing regular cosmetic procedures. These days, Griffith is hardly recognizable and has been getting plenty of attention for her evolving looks. This is one topic that she's not afraid to discuss and has been very open about, revealing that she has regrets about getting plastic surgery. 
Advertisements
2

After: Plastic Surgery Drastically Changed Her Looks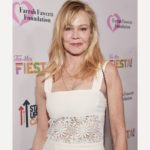 Advertisements
The actress came clean about her changing face during an interview with Porter Magazine, revealing that she had been unaware of just how far she'd gone with plastic surgery. "I didn't [realize] until people started saying. 'Oh my god, what has she done?!'" Griffith said.
"I was so hurt I went to a different doctor and he started dissolving all of this sh*t that this other woman doctor had put in. Hopefully, I look more normal now." Despite all of her efforts, she looks like a different person. We barely recognize her when she appears on red carpet events.
Advertisements
3

Before: The Media Criticized Heidi Pratt's Looks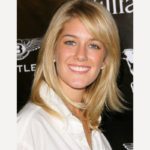 Advertisements
Heidi Pratt found fame on the MTV series The Hills. The sudden magnifying glass placed on her looks put an enormous amount of pressure on her to reach unobtainable perfection. Her husband, Spencer Pratt, told Cosmopolitan that the strain became too much for Heidi to handle.
Pratt revealed that Heidi thought people would stop criticizing her if she got surgery. "Everything she did came from people criticizing her in the comments on Us Weekly and People magazine," he said. "She brought printouts of what the trolls and haters said to the doctor and said, 'Can we do something about this?'"

Advertisements
4

After: She Had 10 Cosmetic Procedures Done In A Day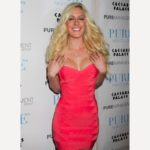 Advertisements
The reality star famously underwent 10 plastic surgery procedures in one day. She received breast implants, a brow lift, chin lift, and so much more. The Hills featured the aftermath of her dramatic recovery. She admitted regretting going under the knife to transform her appearance in such a drastic way.
"I was also on TV where every perceived flaw is amplified," Pratt told Cosmopolitan magazine. "I think I looked in the mirror a little too much. I wish I had waited and not made a decision so young because I have long-term health complications."
Advertisements
5

Before: Tori Spelling Wanted To Appear More Desirable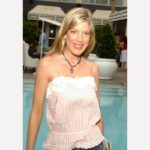 Advertisements
Tori Spelling has been in the public eye since she starred in Beverly Hills, 90210. Her father, producer Aaron Spelling, cast her in the role of Donna Martin in the series. The pressure to look desirable pushed her to get breast implants and a nose job when she was just a teenager.
Spelling revealed during an interview with People Magazine, "People have been talking about me having plastic surgery since I was 17," she said. "I remember my dad [producer Aaron Spelling] saying, 'Don't worry. It will go away next week.' But that one thing has stayed with me my entire career!"
Advertisements
6

After: She Regrets How Breast Implants Impacted Nursing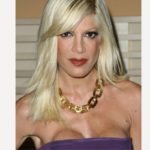 Advertisements
Since having her surgery, Tori Spelling has become a wife and mother to five children. One regret that she's been open about is how breast implants stood in the way of her nursing her children.
She told Good Morning America, "Well, I got my boobs done… in my early 20s. If I had known that it would or could possibly impact production of (breast) milk, I wouldn't have had them," she continued. "I love being a mum. I'm on my third baby. We want to have more. Like, that's my role. These (big breasts) don't matter."
Advertisements
7

Before: Tara Reid Wanted A Perfect Body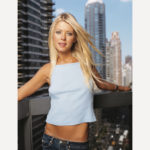 Advertisements
Tara Reid came into the spotlight when she played the girl next door in the blockbuster film American Pie. She was in her late twenties when she underwent plastic surgery in 2004, opting to get breast implants and liposuction on her stomach.
Reid opened up about her decision to get cosmetic procedures during an interview with Today. "I originally did it because I had one breast bigger than the other," Tara admitted. "But I also gained and lost weight so they were getting saggy and in Hollywood, you have to look great." Yet, the experience ended up being traumatic.
Advertisements
8

After: The Plastic Surgeon Botched Her Surgery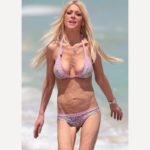 Advertisements
Unfortunately, Tara Reid's plastic surgeon did a horrible job during the procedure. The liposuction resulted in a bumpy stomach and the breast implants were done incorrectly as well. An embarrassing moment unfolded when Reid accidentally exposed one of her botched breasts while posing for photographs at Diddy's 35th Birthday Party.
"I was already dealing with what it looked like. The last thing I wanted to happen was to have the whole world see it," she told Today. "The actual center part, where the areola is, instead of being a circle, it turned out to be a large square. It was horrifying."
Advertisements
9

Before: Chrissy Teigen Wanted To Look Perky In A Bathing Suit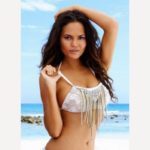 Advertisements
Chrissy Teigen became famous as a swimsuit model for Sport's Illustrated and is now a host on the series Lip Sync Battle. She's known for her exotic beauty and amazing body. Teigen revealed to Glamour Magazine that she had breast augmentation surgery when she was younger but regrets having it done now that she's a mom.
"It was more for a swimsuit thing," she told the magazine. "I thought if I'm going to be posing, laid on my back, I want them to be perky! But then you have babies and they fill up with milk and deflate and now I am screwed."
Advertisements
10

After: Now She Wants Her Implants Out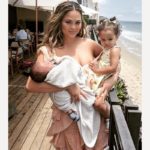 Advertisements
Chrissy Teigen married the singer John Legend. The couple has two children together, and it seems like Teigen's priorities have changed since giving birth. The model told Glamour that she regrets getting implants and is nervous about undergoing the surgery to have them fixed.
"I want them out now," she said. "If I could do one thing, it would be to have a lift. I think you're supposed to replace [implants] every ten years. But when you have kids you think about [the risks] of surgery and I think, 'This is not the way I want to die, in boob surgery.'"
Advertisements
11

Before: Victoria Beckham Felt Inadequate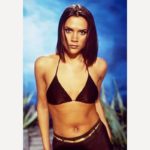 Advertisements
Victoria Beckham burst onto the scene as Posh Spice in the all-girl group Spice Girls. The singer turned fashion designer denied plastic surgery rumors throughout her career but let the cat out of the bag when she wrote a letter addressed to her younger self for British Vogue magazine.
She admitted to getting breast implants and advised her younger self to not give in to the pressure to look perfect. "I should probably say, don't mess with your boobs," Beckham wrote. "All those years I denied it–stupid. A sign of insecurity. Just celebrate what you've got."
Advertisements
12

After: She Eventually Had The Implants Removed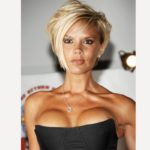 Advertisements
Since her days as Posh Spice, Beckham has settled down and married the soccer player David Beckham. They are the parents of four children and she's another celeb who changed her tune about plastic surgery once she became a mom.
The normally tight-lipped celebrity revealed during an interview with Allure that she had her implants removed. "I don't have them anymore," she said. "I think I may have purchased them." She was also quoted as saying: "No torpedo bazookas." We love that she embraced her natural body and had no problem saying goodbye to her implants.
Advertisements
13

Before: Jamie Lee Curtis Experimented With Plastic Surgery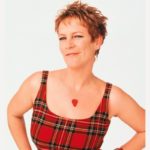 Advertisements
Jamie Lee Curtis has been a Hollywood fixture since the 1980s and is known for her slender body and beautiful face. Yet, even someone as flawless as Curtis has felt the pressure to maintain a higher standard of beauty.
The actress opened up to Entertainment Tonight. "I had a routine plastic surgery because of a cameraman," Curtis said. "We were shooting a scene in a courtroom with that kind of high, nasty fluorescent light, and it came around to my coverage in the scene, and [the cameraman] said, 'I'm not shooting her today. Her eyes are too puffy.'"
Advertisements
14

After: Now She Embraces Her Natural Self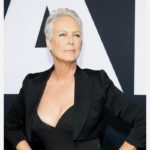 Advertisements
Now at the age of 61, it appears that the actress has learned to embrace the aging process. She still looks gorgeous when she walks the red carpet, silver hair and all. It's refreshing to see an older actress allow herself to look her age.
Although, she has admitted that she has regrets about the cosmetic procedures she's had done over the years. She told More magazine, "I've had a little plastic surgery. I've had a little lipo. […] And you know what? None of it works. None of it." That's some honesty right there!
Advertisements
15

Before: Kylie Jenner Wanted Lip Injections After Her First Kiss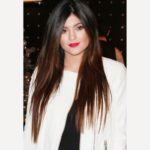 Advertisements
Kylie Jenner is living proof that even the rich and famous deal with their own insecurities. The reality star denied having any work done on her face for a long time. The truth eventually came out during an interview on her show Life of Kylie. 
Jenner revealed the reason that she got lip fillers was because of something a boy said. "It was like one of my first kisses and a guy was like, 'I didn't think you'd be a good kisser because you have such small lips,'" she admitted. It was then she decided that lip liner couldn't do the trick.
Advertisements
16

After: She Realized That She Went Too Far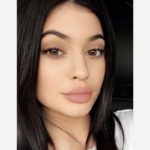 Advertisements
During an interview with Allure magazine, Kylie Jenner spoke candidly, along with her sister Kim Kardashian. The reality star admitted that getting lip fillers was her number one beauty mistake and that she eventually had them fixed. The process was more complicated than she ever imagined it would be. 
"I got excited and felt like I needed to do a lot," Jenner explained. "And then you guys were like, 'Kylie, you need to chill.' And then I had to go back and have it fixed, and it was a crazy process. Thank god I didn't end up on Botched," she said.
Advertisements
17

Before: Ivanka Trump Wanted To Meet Modeling Standards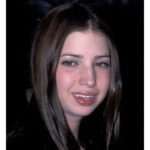 Advertisements
Ivanka started her modeling career as a teenager. While we know that teens are among the most impressionable and insecure in terms of their appearance, we also know that the showbiz industry is one of the toughest in this regard.
So it's not really surprising that the young woman, although already gorgeous, was more interested in meeting the beauty standards of this industry. However, her change of look seems to have only begun in 2005, when she was 24 years old.
Advertisements
18

After: She Is Unrecognizable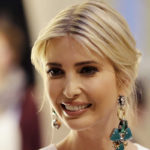 Advertisements
While, for her, plastic surgery has had more than positive results, it is difficult to recognize that the teenager and the businesswoman are in fact the same person.
Experts gave their opinion: the young woman would have had (at least) a rhinoplasty. She would also have had veneers. Some also believe that she would have had a breast augmentation.
Advertisements
19

Before: A Magnificent Natural Woman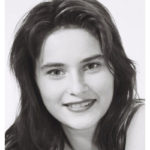 Advertisements
Melania Trump began her modeling career at the age of 5, and made her first commercial work at the age of 16. All those years spent in the fashion industry certainly played on her desire to achieve and maintain a certain appearance.
Already at the age of 35, when she married former President Donald Trump, her face had clearly changed, whereas when they met in 1998, she looked completely different.
Advertisements
20

After: Not Really Natural Anymore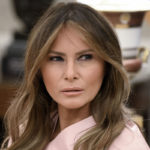 Advertisements
You only have to look at the pictures to see it. Although Melania denies having had plastic surgery, her face is now much more plastic and less natural than before.
His eyes suddenly became much smaller, among other things. In her early thirties, she certainly used fillers, giving her fuller cheeks and lips. She is also suspected of having a breast augmentation and rhinoplasty.
Advertisements
21

Before: Rumors Of Surgeries Have Been Hanging Over Demi Moore For A Long Time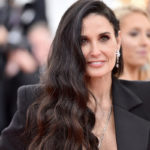 Advertisements
Most Hollywood female stars face rumors of plastic surgery during their careers, especially when they reach a certain age. While sometimes the rumors turn out to be true, other times they are nonsense.
Until now, Demi Moore had been the target of rumors for years, but she has always denied having had surgery. In fact, the actress only seemed to age very well.
Advertisements
22

After: It's Hard To Deny The Surgery After His Appearance On The Fendi Runway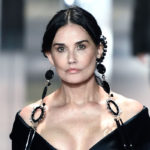 Advertisements
On January 27th, Demi Moore made a surprise appearance on the Fendi Runway, and not only did her presence astonish many since it was unannounced, it was above all the unrecognizable face of the actress that stole the show.
Not only were his cheekbones more defined, but his cheeks seemed extremely hollowed out and his pout more bouncy. Has the 58-year-old actress finally gone one step too far? In any case, in the space of as little as a month, her appearance changed drastically, and not necessarily for the better.
Advertisements
23

Before: Sharon Osbourne Wanted To Freshen Up Her Face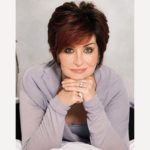 Advertisements
Sharon Osbourne is one of the faces of the television series The Talk. The host has been outspoken and honest about the various cosmetic procedures she's had over the years. At one point, Osbourne swore off getting any more plastic surgery after seeing herself on camera.
She discussed the decision during an episode of The Talk. "And in a lot of shots, my face looks plastic and at certain angles, I was like, 'Oh, dear. Oh, I should never have done that," she added. "Oh, that's a bad one.' So I'm like, 'No more. No more abuse.'"
Advertisements
24

After: She Revealed Shocking After Effects Of A Facelift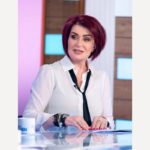 Advertisements
Despite her insistence that she'd never get plastic surgery again, Sharon Osbourne underwent her fourth facelift in 2019. She opened up about the chilling after-effects of the procedure while she was a guest on The Kelly Clarkson Show. The experience sounds like it was very intense. 
"I am [scared], sure, because you could wake up and look like cyclops. I had this thing where they lifted up my mouth and then for the first week I couldn't feel my mouth. I can hardly feel my mouth now, to be honest with you. I couldn't find my mouth," she explained.
Advertisements
25

Before: Jennifer Gray Hated Her Nose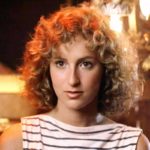 Advertisements
Jennifer Grey was only 27 when she took on the role of "Baby" in the movie Dirty Dancing. The film became an instant classic, and the actress became known for her signature lift in the ending dance sequence. She was also known for her curly hair and distinctive nose, which she decided to have altered. 
Grey hasn't revealed what made her get rhinoplasty, but she has been open about the negative effect plastic surgery had on her career. The cosmetic procedure made her nearly unrecognizable as her smaller nose had a huge impact on her famous face. 
Advertisements
26

After: She Had Unexpected Results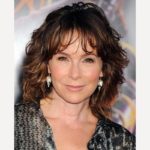 Advertisements
Jennifer Grey had her nose done in 1989 and has been dealing with the consequences of that surgery ever since. According to The Daily Mirror, Grey revealed that her new look slammed the brakes on her career as Hollywood turned its back on her. No one could tell that she was the actress who played Baby. 
"I went into the ­operating room a ­celebrity and came out anonymous," she said. "It was the nose job from hell. I'll always be this once-famous actress nobody ­recognizes because of a nose job." It just goes to show how many actresses rely on their looks.
Advertisements