From Bruce to Caitlyn: Photos of Jenner Over the Years
1

1976 Montreal Olympic Games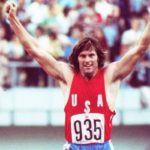 Advertisements
Before Bruce Jenner transitioned into Caitlyn, she was an American icon who competed in the 1976 Summer Olympics in Montreal. At just 26 years old, Jenner went head-on in the decathlon against the Soviet Union's Avilov.
Not only did Jenner win the gold, but she set a world record of points earned in the event. She was hailed as the greatest athlete in the world, and catapulted into fame, appearing in ads, magazines, and movies. Despite being a rising star, Jenner had a secret he hid from her adoring fans that she wouldn't reveal until years later. 
Advertisements
2

Chrystie Crownover Marriage And Divorce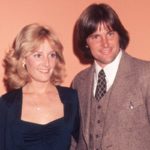 Advertisements
Jenner married her first wife, Chrystie Scott, in 1976. They were married six years when they became parents to their firstborn, Burt. The couple separated when Chrystie became pregnant with their second child, Cassandra. Jenner revealed her secret that she struggled with gender identity.
Scott told Good Morning America, "It was such a shock to me, but he opened up his heart and confessed," she revealed. "[He said] he had to share this deep, dark secret and he told me he always wanted to be a woman and, understandably, I was speechless. I didn't really know what to say." They divorced in 1981.

Advertisements
3

Linda Thompson Marriage And Divorce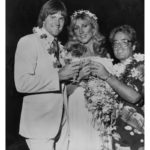 Advertisements
Bruce Jenner wed her second wife, Linda Thompson, in 1981. She gave birth to their sons, Brody and Brandon. They separated in 1984 after Jenner shared her gender identity issues. According to ABC News, Thompson "just crumbled" at the news. 
"My happiness was complete until that day when Brody was 18 months old and Brandon was just about 3½, and my remarkable husband came to me one day and said, 'I need to tell you something about myself,'" Thompson revealed. "And he said, 'I identify as a woman. I would like to become female on the exterior." 
Advertisements
Dressing In Drag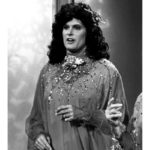 Advertisements
Bruce Jenner dressed in drag for a 1981 skit on Bob Hope's All-Star Comedy Look At The Fall Season: It's Still Free And Worth It! By the late 1980s, Jenner started taking estrogen, underwent a nose job, and had electrolysis to remove her beard. 
According to ABC News, Jenner revealed her secret to her sister, Pam Mettler. "He said, 'I have a family matter I would like to talk to you about,'" Mettler said. "He told me that he had always felt that he should have been a girl. I said, 'what?' I couldn't believe it. I didn't understand it."
Advertisements
5

Third Marriage To Kris Jenner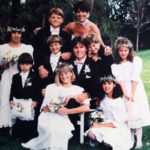 Advertisements
Despite taking female hormones, Bruce Jenner married Kris Jenner in 1991 after dating for 5 months. They had a conversation about Jenner's desire to cross-dress in women's clothing, and Caitlyn later admitted to ABC News that she gave little weight to her urges. 
"I had been on hormones for five years and I was a good solid 36B something so you really can't, you know, you can't hide those things," Jenner said. "And she goes 'well you know, OK,' you know, 'you like to wear women's clothes'… and I kind of downplayed it some."
Advertisements
6

Kylie and Kendall Arrival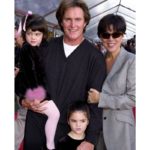 Advertisements
Kris Jenner gave birth to their daughters, Kendall and Kylie, in the mid-nineties, giving Bruce Jenner a total of 10 children across three marriages. She still struggled with his gender identity, despite throwing herself into fatherhood and her marriage to Kris.  
"I probably was not as good at saying, you know, 'hey this is really down deep in my soul and I don't know if I can go further like this,'" Jenner told ABC News. "She would allow cross-dressing here, cross-dressing there, you know, going on the road, and going in a hotel, and she was OK with that if she didn't see really that much of it, or hardly at all."
Advertisements
7

Keeping Up With The Kardashians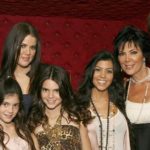 Advertisements
Kris Jenner made a deal with the E! Channel in 2007 and the reality show Keeping Up With The Kardashians was created. Cameras chronicled the lives of Bruce, Kris, Kourtney, Kim, Khloe, Rob, Kendall, and Kylie. Jenner hid her gender internal struggle from their fans for many seasons. 
"The one real true story in the family was the one I was hiding, and nobody knew about it," Jenner told Diane Sawyer. "The one thing that could really make a difference in people's lives was right here in my soul, and I could not tell that story." 
Advertisements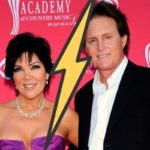 Advertisements
In 2014, Bruce and Kris Jenner's marriage slowly fell apart until they eventually separated, and she moved into her own place in Malibu. Kris opened up about their split to TODAY, revealing that they had been living apart, and aired their new living arrangements on Keeping Up With The Kardashians. 
"We're best friends. I mean, we talk all the time," Kris said. "Right now, it's just… we're happier the way that we are right now. We're really happy. Life is normal, except we're living in two different houses." They officially divorced in December 2014.

Advertisements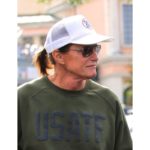 Advertisements
After moving into her own place, Jenner began changing her appearance to look more feminine. The first noticeable move was when she grew out her hair and often pulled it back into a ponytail. It was such a noticeable change that Kris Jenner addressed it during an interview with TODAY,  joking. 
"I try to manage it," the self-dubbed momager said of Bruce's new 'do. "It needs its own manager, I think. I think we ganged up on him as a group. Kendall and Kylie are on ponytail patrol, as we speak, trying to get rid of it."
Advertisements
10

Manicured Nails And Diamond Earrings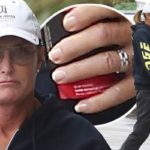 Advertisements
Bruce Jenner's transition continued with subtle changes, and the paparazzi snapped a photo of her leaving the grocery store. They spotted perfectly manicured fingernails and a new set of diamond earrings. The tabloids went nuts over the pics. 
"Bruce would like to become a woman but he knows that he won't be able to fully go through with it because he is respecting his kids' wishes," a source told HollywoodLife. "So by doing his nails or his hair, it gives him the tendencies he needs. The nail polish is one of those things he can do to feel like a woman and it makes him happy."
Advertisements
11

Adam's Apple Procedure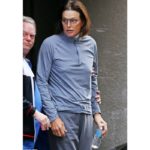 Advertisements
The evolution moved ahead when Bruce Jenner underwent surgery to reduce the appearance of her Adam's Apple. Jenner had a laryngeal shave procedure done in 2014. While this is a common surgery used in gender reassignment, Jenner denied rumors she planned to transition into a woman.
A source told the Daily Mail, "Kris always encouraged Bruce to have his face nipped and tucked. He has had plastic surgery to remove excess fat above his eyelids. The Adam's apple surgery is just following in that pattern," the family insider said. The tabloids published photos of Jenner leaving the surgeon's office. 
Advertisements
12

The Diane Sawyer Interview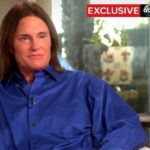 Advertisements
Caitlyn Jenner revealed herself during an interview with Diane Sawyer, where she shared her transgender identity with the world. According to ABC News, Jenner loosened her hair from a ponytail and said, "For all intents and purposes I'm a woman."
"I look at it this way—Bruce always telling a lie." Jenner continued. "He's lived a lie his whole life about who he is. And I can't do that any longer. My brain is much more female than it is male. It's hard for people to understand that, but that's what my soul is."
Advertisements
13

Feminization Facial Surgery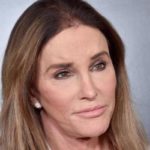 Advertisements
Caitlyn Jenner underwent a 10-hour facial feminization procedure in 2015, which included a brow lift and a reshaping of the jawbone. Reports surfaced that Jenner suffered a panic attack after the procedure. 
Jenner's plastic surgeon, Dr. Harrison Lee, says that it's common for patients to have that reaction. He told E! News, "You know, long surgery, a lot of changes—so there was a little bit of a panic attack. But it could happen to anybody. It can happen to the housewife that gets a facelift, it can happen to a young girl who gets a breast implant."
Advertisements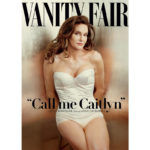 Advertisements
After Caitlyn Jenner completed her transition, she revealed her new name and identity on the cover of Vanity Fair. Dressed in a white bustier and all glammed up, she debuted her new look and opened up about what the transition had been like for her. Jenner admitted it was a struggle. 
"The uncomfortableness of being me never leaves all day long," she told the magazine while playing a round of golf, "I'm not doing this to be interesting. I'm doing this to live. […] I'm not doing this so I can hit it off the women's tee."
Advertisements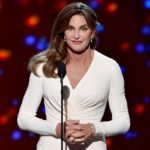 Advertisements
Shortly after appearing on the Vanity Fair cover, Caitlyn Jenner was given the Arthur Ashe Award at the ESPY Awards in Los Angeles. According to NBC News, the network said she had shown "the courage to embrace a truth that had been hidden for years."
She appeared on stage in a white gown and gave a moving acceptance speech. Jenner thanked her famous family for their support, who was in the audience in solidarity. "You guys have given so much back to me, you've given me so much support," she said. "I am so, so grateful to have all of you in my life."
Advertisements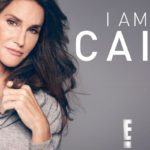 Advertisements
Caitlyn Jenner starred in her own spin-off, I Am Cait, on the E! Channel. Cameras followed Jenner as she embraced her life as a woman. Kris and Caitlyn had an emotional exchange on the show, meeting after Jenner's Vanity Fair story, which didn't paint Kris in a favorable light.
Tensions ran high when Caitlyn confronted Kris for not inviting her to their daughter Kylie's graduation. "For fifteen years of my life, I carpooled the kids every day… [It's] a slap in the face when you don't even get invited to their graduation." Kris Jenner responded: "That's exactly how I felt with the Vanity Fair article."
Advertisements
17

Gender Reassignment Surgery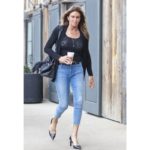 Advertisements
Caitlyn Jenner underwent gender reassignment surgery in January 2017. She appeared on Larry King Now to discuss the details with the host. "It's not quite as bad as you think, but most trans women do not have surgery," Jenner said. "It's only about, I think, 32 percent," and revealed that the percentage is less than half because "it's expensive."
"But most, as far as getting the time and this and that to be able to do something like that—and what's between your legs doesn't define who you are," she continued. "It's about what's here," she said while pointing to her head. 
Advertisements
18

The Secrets Of Her Life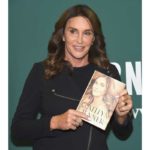 Advertisements
In her memoir, The Secrets of My Life, Jenner didn't hold back. She addressed everything from her childhood to setting up a secret debit account to buy women's clothing. Yet, it was what she wrote about Kris Jenner that raised eyebrows. 
"This will always be a subject of dispute between Kris and me as to how much she could intuit about my gender issues. She insists that she was taken by surprise by my ultimate transition to Caitlyn… I told her I dressed as a woman, and she knew I did because I did it several times in front of her after we were married," Jenner wrote. 
Advertisements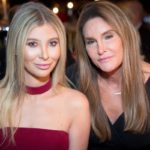 Advertisements
Sophia Hutchins and Caitlyn Jenner have been inseparable since 2017 when Hutchins, who is also transgender, became Jenner's manager. The two live together in Jenner's Malibu mansion and rumors of them being an item have followed them for years.
Hutchins addressed their relationship during an interview on the Juicy Scoop podcast with Heather McDonald. "It was never romantic. It was never sexual. It was very much friends," Hutchins said. "It's like we're family," she put it. "All of my family is in Seattle…it's been nice to feel like you have family where you're living."
Advertisements
20

Caitlyn And Kris Make Amends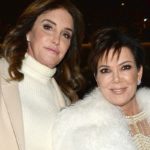 Advertisements
The rift between Caitlyn Jenner and Kris Jenner formed because of comments Caitlyn made in the Vanity Fair article and her book, The Secrets of My Life. Despite being estranged for years, the exes, who were married for 22 years, have made amends. 
Kris Jenner opened up about their relationship during an interview with the online luxury fashion retailer Mytheresa, "I think it's very respectful," Kris said. "She's the father of two of my kids, and so that speaks volumes." She added that Caitlyn's transition was "something that we had to absorb and try to wrap our heads around and learn about."
Advertisements