Actresses Who Dramatically Transformed For a Role
Advertisements
Movie: Monster
Character: Aileen Wuornos
Year: 2004
Charlize Theron revealed her inspiration for transforming into Wuornos on TODAY, saying, "In court, she was kind of like a blowfish. She blew herself up in order to survive," Theron said. "The greatest thing I can hope for, which is an impossible thing to hope for because so much emphasis has been put on the transformation, [is] that people can go see it and get past all that."
Advertisements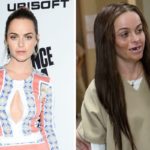 Advertisements
Series: Orange Is The New Black
Character: Tiffany "Pennsatucky" Doggett
Years: 2013-2019
Access Hollywood asked Manning how they achieved Pennsatucky's nasty teeth on Orange Is The New Black. "It's makeup!" Manning explained. "I kind of designed her myself," she added. "I went along with the script, but I definitely gave her some new dimensions."
Advertisements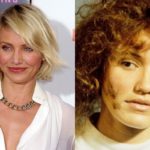 Advertisements
Movie: Being John Malkovich
Character:

Lotte Schwartz

Year: 1999
Cameron Diaz played the frumpy character Lotte Schwartz. The director of the film, Spike Jones, told Filmmaker magazine about Diaz's transformation. "We wanted Craig and Lotte to be a struggling artist couple living in Brooklyn," Jones said. "You know how couples end up looking alike after they've been together for a while? I wanted them to look a little similar, and that's where the [frizzy] hair came from."
Advertisements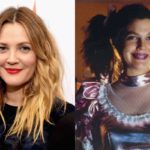 Advertisements
Movie: Never Been Kissed
Character: Josie Geller
Year: 1999
Mona May, the costume designer for the film Never Been Kissed, spoke with Interview and revealed how Barrymore helped develop the character of Josie Geller. "For Never Been Kissed, we went to Loehmanns to try clothes on because she really wanted to find the coolest, weirdest stuff to create this character. She's so strong in her visuals and how she likes things, so it was really us creating it together, which is always really fun."
Advertisements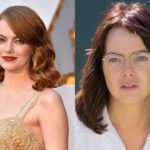 Advertisements
Movie: Battle of the Sexes
Character: Billie Jean King
Year: 2017
Emma Stone transformed her body to play Billie Jean King. Her personal trainer for the film, Jason Walsh, told Well and Good how they achieved her physical goals. "My focus was to give her that athletic prowess and resiliency and get her feeling comfortable in her own skin on the court," Walsh said. "There's nothing I like more than empowering women so they feel powerful and confident on screen."
Advertisements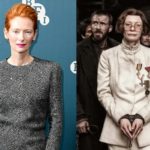 Advertisements
Movie: Snowpiercer
Character: Minister Mason
Year: 2013
Tilda Swinton completely transformed her looks for the film Snowpiercer. According to Yahoo, Swinton played a pivotal role in developing the character. "I always wanted to play a character with a nose like that because of what it does to the eyes, actually," Swinton said. "So we got a piece of Sellotape and put my nose up, and then we thought, "Oh, well, then maybe I'd better have some teeth." So we wrote it down, "Let's get some teeth." What about some googly glasses? What about a wig that kind of moves around?"
Advertisements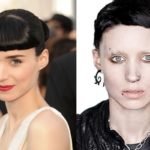 Advertisements
Movie: The Girl with the Dragon Tattoo
Character: Lisbeth Salander
Year: 2011
Rooney Mara underwent a major makeover to become Lisbeth Salander in The Girl With The Dragon Tattoo. She opened up to Vogue about the experience, saying, "[Hairstylist] Danilo cut my hair, shaved the sides, bleached the eyebrows, then dyed my hair black," she said. "Then we went and did the piercings—all in one day. The eyebrows were the biggest [surprise] because that really changed my face, and I didn't recognize myself. But I was fine because I knew it was going to be really helpful for getting into character."
Advertisements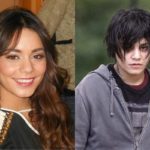 Advertisements
Movie: Gimme Shelter
Character: Agnes "Apple" Bailey
Year: 2013
Vanessa Hudgens admitted to E! News that she enjoyed changing her looks for the film Gimme Shelter. "I cut off all my hair, which really set the tone," Hudgens said. "It was such a liberating thing and kinda reminded me—if I can do that, I can do this. I wanted her to be strong and tough but broken because that's what she is."
Advertisements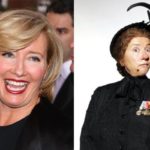 Advertisements
Movie: Nanny McPhee
Character: Nanny McPhee
Year: 2005
Emma Thompson was unrecognizable in her role as Nanny McPhee. The actress told She Knows what it was like to be in the costume. "You've got on a prosthetic nose so you can't really breathe… You have to be rather Zen when you're in that state. You have to let it float over you. It's very uncomfortable. It takes about an hour-and-a-half to put all of that on," Thompson said. 
Advertisements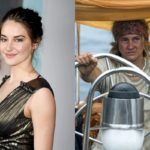 Advertisements
Movie: Adrift
Character: Tami Oldham
Year: 2018
Shailene Woodley went to drastic measures for her role in the movie Adrift. She talked to Livestrong about her intense training, saying, "Sailing looks very romantic and it looks very easy because good sailors make it look easy, but it's actually quite difficult and requires a lot of upper-body strength, which I didn't have. So our training was mostly focused on upper-body building."
Advertisements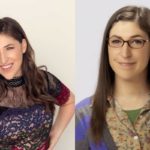 Advertisements
Series: The Big Bang Theory
Character:

Dr.

Amy Farrah Fowler
Years: 2007-2019
Mayim Bialik told Lillith what it was like to play the homely scientist Amy Farrah Fowler. "Producers wanted me to be androgynous. My character's clothes are two sizes larger than I normally wear. I don't need to wear Spanx to work or a proper bra. It's nice to play a character who is not valued for being attractive," she said. 
Advertisements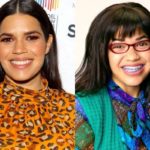 Advertisements
Series: Ugly Betty
Character:

Betty Suarez

Years: 2006-2010
America Ferrera talked to NPR about the collaborative experience of styling Betty Suarez. "Well, I think we were on the same page from the beginning, even taking the wardrobe and her hair and her bangs and her eyebrows. It was all about walking that really fine line between different and funny, but isn't going to kind of jump that shark and make her too much of a caricature," she said.

Advertisements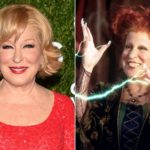 Advertisements
Movie: Hocus Pocus
Character: Winifred Sanderson
Year: 1993
Glamour spoke with costume designer Mary Vogt, who crafted the iconic witch costumes for Hocus Pocus, about her process for creating Midler's look. "I started with [the costumes for] Bette," Vogt said. "She was going to have red hair in the film, so I thought green would look good with red. I always think green and purple together is a great combination. So we decided to do Bette in green with purple as an accent, along with some symbols."
Advertisements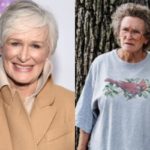 Advertisements
Movie:

Hillbilly Elegy

Role: Bonnie "Mamaw" Vance
Year: 2020
"It started with me knowing that I didn't want to be distracted by my own face," Close told Yahoo Entertainment of portraying a real-life character in the film. "We had a portrait of Mamaw, we had wonderful input from the family, very specific input, and video that gave her great energy [and] essence," Close explained. "But she had a very specific look. And she wore what she wore all the time: the Nikes, the jeans and the baggy shirts, and smoked incessantly."
Advertisements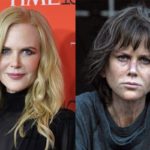 Advertisements
Movie: The Destroyer
Character:

Erin Bell

Year: 2018
According to Daily Trojan, Kidman opened up about playing Bell saying, "As an actor, I want to become different people. It starts internally and then, once you understand the history and the life story of the character, how does that change the way you walk, move, your skin, your eyes, all of it."
Advertisements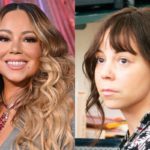 Advertisements
Movie: Precious
Character: Mrs. Weiss
Year: 2009
Mariah Carey stripped down her usual glam look to portray a social worker in the film Precious. Carey talked with Ace Showbiz about her transformation, saying, "It's a whole thing, but Lee Daniels is a bonafide genius so I put myself in his hands. And he was like, 'No makeup. We're going to put dark stuff under your eyes. Your hair is going to be cut and short and brown. And you're gonna wear big clothing and it's going to be a whole thing.'" 
Advertisements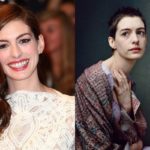 Advertisements
Movie: Les Misérables
Character: Fantine
Year: 2012
Anne Hathaway went to extreme measures to become Fantine in the film Les Misérables. She spoke to IndieWire about the experience of shaving off all of her hair. "I offered [director Tom Hooper] the option of cutting my hair," Hathaway said. "It's such a devastating scene in the book, I thought doing it for real might raise the stakes a bit for the character."
Advertisements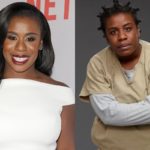 Advertisements
Series: Orange Is The New Black
Character: Crazy Eyes
Years: 2013-2018
Uzo Aduba revealed how make-up artists transformed her in "Crazy Eyes" for Orange Is The New Black. "They take black eye shadow and put it around my eyes and fill in my eyebrows to make them bigger and closer together, and they blotch up my skin a lot. And no foundation," she said. "I think I'm the only one with no foundation, nothing. They just are making it look a whole lot worse and I will say succeeded."
Advertisements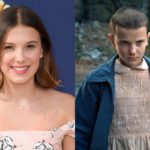 Advertisements
Series: Stranger Things
Character: Eleven
Years: 2016 to present
Millie Bobby Brown opened up to Glamour about her decision to shave her head to become Eleven in Stranger Things, saying, "I thought to help and inspire people that it's OK to have short hair, and it's cool. Society tells us nowadays that it's not cool to have short hair [because] boys have short hair, and girls have long hair—and, you know, I thought, 'Why not be different and not have the blue eyes, the long blond hair?'… I wanted to also show my dedication to this project because I loved the script. I love my character."
Advertisements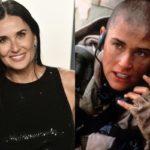 Advertisements
Movie: G.I. Jane
Character: 

Lieutenant Jordan O'Neill

Year: 1997
Demi Moore reflected on the intense training she underwent for G.I. Jane when she was a guest on The Howard Stern Show. "I crossed the finish line, take a right turn, puke my guts out, and get back in there," she told Stern. "I thought, If I don't right now I'll never get it back," she said about her SEAL training. "I said, 'Just give me some tape,' and I taped up my blisters, and off we went."
Advertisements