These Iconic 80s Female Singers Are Impossible To Forget!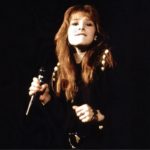 Advertisements
Then:
Tiffany was only 15 years old when she burst onto the scene in 1987 with the first hit of her self-titled debut album I Think We're Alone Now. The song took the number one spot on the Billboard 100 and remained on the chart for 24 weeks.
She famously embarked on The Beautiful You: Celebrating The Good Life Shopping Mall Tour '87. The teen icon performed in shopping malls across America.
Now: 
She opened up her own store, Tiffany's Boutique, in Nashville, Tennessee.
The singer told People Magazine, "I thought, 'Wouldn't it be cool to open up a boutique that is a little bit of glamour, and a little bit different?'" she said. "I work with local designers around Nashville and buy different items from around the world that can be tailored."
Advertisements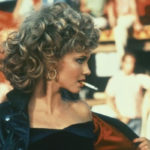 Advertisements
Then:
Olivia Newton John's most popular single, "Physical", became number one on the Billboard Hot 100 on November 21, 1981, and held the top spot for ten weeks.
Billboard named Newton-John "Top Pop Singles Artist" of 1982.
Now:
The singer was first diagnosed with breast cancer in 1992 and has had it return twice, most recently in 2017.
She opened up to The Guardian about her diagnosis, saying,

"Three times lucky, right? […] I'm going to look at it like that. Listen, I think every day is a blessing. You never know when your time is over; we all have a finite amount of time on this planet, and we just need to be grateful for that." 
Advertisements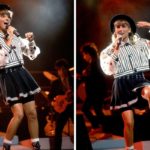 Advertisements
Then:
Debbie Gibson released her first album, Out of the Blue, in 1987, which featured the popular songs "Only in my Dreams" and "Shake Your Love".
According to Newsday, Gibson earned a place in the Guinness Book of World Records for being the youngest person to produce, write and perform a number 1 song on the Billboard charts with her ballad "Foolish Beat".
Now:
Gibson returned to Nassau Coliseum in June 2019 to perform on The Mixtape Tour with New Kids on the Block, Tiffany, Naughty By Nature, and Salt-N-Pepa.
She told Newsday, "Three decades later and it was really like not a day had passed in so many ways. These music fans come out and they are so vibrant," Gibson said. "The meet-and-greet was filled with the same people that were there 30 years ago. I always feel embraced by my hometown. I feel like 'hometown girl made good' and my town celebrates me."
Advertisements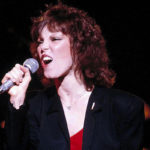 Advertisements
Then:
Pat Benatar was an 80s darling and MTV heavily played her music videos for songs like "Love is a Battlefield" and "We Belong".
According to Biography.com, "Benatar's career includes 10 platinum albums, eight No. 1 singles, and four Grammy awards."
Now:
Pat Benatar continues to write and record music with her husband,

Neil Giraldo.

The singer canceled her 2020 tour because of the Coronavirus. She announced on her website, "We look forward to touring again in 2021 and hope to provide more details as soon as we are able. Keep an eye on our all social media accounts and website for updates. Thank you for your patience and understanding in these challenging times. Stay safe, stay healthy and we'll see you out there."
Advertisements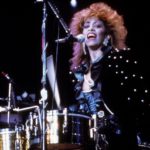 Advertisements
Then:
Sheila E. got her start as a Prince protege and was the opening act for the Purple Rain Tour

.

The singer's breakthrough came in 1984 with the hit song "The Glamorous Life". Her

1985 follow-up duet with Prince, "A Love Bizarre," became her second most popular song. 
Now:
Sheila E. was most recently featured in an online MasterClass, where she teaches percussion and drumming.

She says during the intro to her video session,

"When you know what your passion is and what your purpose is, no one and nothing can stand in your way. In my MasterClass, I will share my passion and teach members the fundamentals of percussion, drumming, and hopefully, inspire them to make their own music."
Advertisements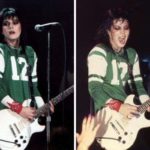 Advertisements
Then:
Joan Jett played guitar and vocals in her first band, The Runaways. Their widest-known hit was the punk anthem "Cherry Bomb".

She embarked on a solo career and formed Joan Jett and the Blackhearts. Her 1982 single, "I Love Rock and Roll" was on the Billboard 100 charts for 20 weeks, rising to the No 1 spot on March 20, 1982. She was dubbed the Queen of Rock and Roll.
Now:
Joan Jett was featured in the 2018 documentary Bad Reputation, a film that chronicled her life in the music business.
Jett told Rolling Stone about the documentary, "It's a little overwhelming and very surreal—but in a good way. It's nice to see everything finally laid out, and it's nice to be able to tell some of these stories now."
Advertisements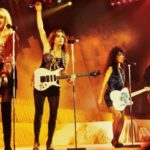 Advertisements
Then:
The Bangles were an all-female pop band fronted by their lead vocalist, Susanna Hoffs. 

They pumped out several huge hits in the 80s like "Manic Monday" and "In Your Room".

The ladies also released two chart-breaking No 1 songs. Their most well-known tracks are "Walk Like an Egyptian" and "Eternal Flame". 
Now:
The band split in the mid-1990s but reunited in the 2000s. They released the album Doll Revolution in 2003 and released a live concert DVD, RETURN TO BANGLEONIA, in 2007.
According to their website, they collaborated with The Dream Syndicate, Rain Parade, and Three O'Clock to release the 2019 compilation album, 3X4.
Advertisements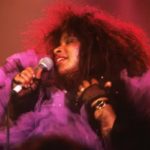 Advertisements
Then:
Chaka Kahn was a force of nature in the 1980s and beyond. She's won a whopping 10 Grammys over the course of her career.
Her most recognizable song was the 1984 smash hit I Feel For You, which peaked at No 3 on the Billboard charts.
Now:
The singer released her 13th studio album, Hello Happiness, in 2019. It marked her first album in twelve years.
Kahn opened up to Billboard about what motivated her to record new music, saying, 

"I've been on the road constantly," she continued "doing the songs that everybody loves to hear. Nobody was asking for nothing new."
Advertisements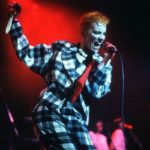 Advertisements
Then:
Annie Lennox was the gender-bending lead singer of the new wave band Eurythmics. She was well known for her short orange hair and donning a men's suit. The band released several No 1 hits including "Sweet Dreams (Are Made of This)," and "Here Comes the Rain Again." 

She found a lucrative solo career and had success with her debut album, Diva, which gave us such hits as "Walking on Broken Glass" and "Why". 
Now:
According to The Daily Mail, Annie Lennox

and Dave Stewart reunited as the Eurythmics in 2019 at Sting's Rainforest Fund 30th annual benefit concert in

New York City.
Lennox revealed on Instagram that she's been working on new music during the Coronavirus lockdown. She said in the video, "What I decided to do was to take a look back at my own musical creations, and just take stock, and I have a piano at hand where we live and I don't have a microphone. It's not particularly sophisticated, but I sing acoustically, the piano is acoustic and I have a list of songs and I'm trying to get through them."
Advertisements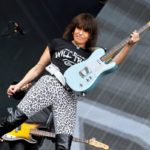 Advertisements
Then:
Chrissy Hynde paved the way for women in rock in the 70s and 80s. She was the founding member and lead guitarist of the band The Pretenders.

Their debut album,

Pretenders, 

reached the top 10 on the Billboard 200 in 1982.

It was their 1986 album 

Get Close

 that contained two of their most popular songs, "Don't Get Me Wrong" and "My Baby," which soared to No 1 on the charts. 
Now: 
In 2018, Hynde took up painting and released a book of her works,

Adding the Blue

. She wrote in the book, "I thank my lucky stars every day that I can play guitar, be in a rock band, and if I want to paint, I can paint. I don't want anything else. I'm totally satisfied with that."

The Pretenders celebrated the 40th anniversary in 2020 and released their eleventh album,

Hate for Sale

.
Advertisements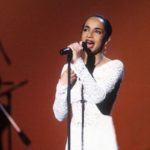 Advertisements
Then:
Sade sang her way into our hearts with her sultry voice and jazzy sound. Her first album, 

Diamond Life

, which was released in 1984, featured her breakout hit "Smooth Operator" and earned her a Grammy for Best New Artist. 

Her other chart-topping songs included "The Sweetest Taboo" and "No Ordinary Love". She's had 9 Grammy nominations and 4 wins. 
Now:
Sade returned with new music in March 2018, releasing the song "Flower of the Universe," which was featured in the film

A Wrinkle in Time

.

In 2020, she released the box set entitled This Far, which features remastered versions of all Sade's six studio albums to date.
Advertisements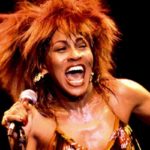 Advertisements
Then:
Tina Turner's 1982 album 

Private Dancer 

put her on the map.

It sold over 40 million copies and featured the smash hits "What's Love Got to Do With It," "Private Dancer," and "Better Be Good To Me". 

Over the course of her music career, which spanned decades, Turner had 25 Grammy nominations and took home 8 wins. 
Now:
Tina Turner retired in 2007 and gave up her US citizenship to become a citizen of Switzerland.

She opened up about leaving it all behind to Gayle King of CBS News. "I got on that plane… I took a deep breath, and I said, 'It's over.' I really felt like it's over. And I'm glad it's over. And I went home," she said.

Advertisements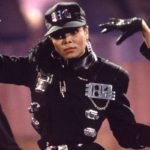 Advertisements
Then:
Janet Jackson dominated the 1980s with her first album 

Control

, which featured the song "What Have You Done For Me Lately". She earned three Grammy nominations in 1986 for Album Of The Year, Best R&B Vocal Performance, Female, and Best Rhythm & Blues Song.

Her biggest album, R

hythm Nation

1814,

was released in 1988. The title track, "Rhythm Nation", spent 17 weeks on the Billboard chart and peaked at No 2 in 1990. 
Now:
Janet Jackson gave birth to her son Eissa in January 2017 and balances work and motherhood. She told Stellar magazine, "It is hard being a working mother. I don't have a nanny. I do it all myself," Jackson revealed. "If my mother did it with nine children, there's no reason I can't."

She recently

wrapped up her 2019 Las Vegas residency, Metamorphosis, at Park Theater at Park MGM resort.
Advertisements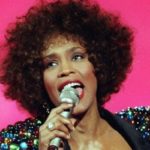 Advertisements
Then:
Whitney Houston took the world by storm with her self-titled 1985 debut album, which gave us the chart-topping hits "Saving All My Love For You," "How Will I Know" and "Greatest Love Of All". 

Over the span of her musical career, Houston earned 25 Grammy nominations and was given 6 wins, including Best Female R&B Vocal Performance, Record Of The Year, and Album Of The Year
Now:
Whitney Houston tragically passed away on February 11, 2012, in an accidental drowning.

Fans recently saw Houston projected onto a screen in the An Evening With Whitney: The Whitney Houston Hologram Tour. 

Pat Houston, Whitney's sister-in-law and CEO of the Whitney E. Houston estate, told

Rolling Stone

, "This is something that she wanted to do, and I get very emotional watching this because it is so close to what she wanted. The only thing missing was her, physically."
Advertisements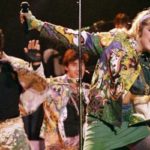 Advertisements
Then:
The Queen of pop has had seven Grammy wins and twenty-eight nominations.

According to The Guinness Book of World Records, 

Madonna sold an estimated 335 million albums and singles between 1983 and March 2015.



Now:
Madonna is set to direct a biopic film about her life, which she is co-writing with the filmmaker Diablo Cody.
She said in a statement, "The focus of this film will always be music. Music has kept me going and art has kept me alive. There are so many untold and inspiring stories and who better to tell it than me. It's essential to share the roller coaster ride of my life with my voice and vision."
Advertisements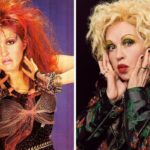 Advertisements
Then:
Cyndi Lauper stole the spotlight in 1984 with her debut album

 She's So Unusual.

The single "Girls Just Want to Have Fun" rose to No. 2 on the Billboard Hot 100. Her second hit, "Time After Time," held the No. 1 spot for two weeks in June 1984. 

Her 1986 hit "True Colors" earned her a Grammy Nomination for Best Pop Vocal Performance, Female. Over the span of her music career, Lauper has 16 nominations and 2 Grammy wins.
Now: 
Cindy Lauper penned the music and lyrics to the Broadway musical Kinky Boots. The

production opened in 2013 to a six-year run and won six Tony Awards

, including Best Musical and Best Original Score for Lauper. 

She's slated to pen the music and lyrics to the up-and-coming musical 

Working Girl

, which is set to take the stage in the 2021-22 theater season.
Advertisements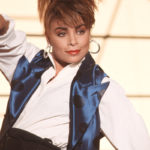 Advertisements
Then:
Paula Abdul's first album, Forever Your Girl, debuted in 1988.
The album garnered four number-one singles, including the hits "Straight Up" and "Opposites Attract".
Now:
The singer began her Las Vegas residency,

Paula Abdul: Forever Your Girl at The Flamingo,

 

in August 2019.

Abdul told The Hollywood Reporter, "I wanted to make this a show that people would leave feeling like they got to know me a lot better. I also want people to leave the show with a feeling of inspiration and love. That was my whole goal. So, I formulated and created the show with those elements in mind."
Advertisements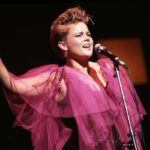 Advertisements
Then:
Belinda Carlisle was the lead singer of The Go-Gos. They released their debut album, Beauty and the Beat, in 1982, with singles that took over the charts like "We Got the Beat

" and "

Our Lips Are Sealed

".

She embarked on a solo career in 1985, releasing her debut album,

Belinda,

featuring the song "Mad About You", which reached No. 3 in the US

.

Her second album,

Heaven on Earth,

 was nominated for a Grammy Award, and included the smash hit "Heaven Is a Place on Earth". 
Now:
The singer was featured in the 2020 documentary The Go-Gos, a film about the rise and fall of the band.
Carlisle spoke with EW about the movie, saying, "It was such a well-crafted story, and we were so happy with the results. We feel that it's a great way to bookend a career, and a lot of healing was done through that documentary."
Advertisements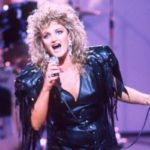 Advertisements
Then:
Bonnie Tyler was an 80s power-ballad icon.
Her most-known hit, "Total Eclipse of the Heart", spent 29 weeks on the chart and hit No. 1 on the Billboard Hot 100 on October 1, 1983.
Now:
The singer is still writing and recording music. She released her 17th album, Between the Earth and the Stars, in March 2019.
She embarked on Between the Earth and the Stars Live Tour in April 2019.
Advertisements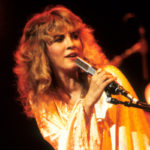 Advertisements
Then:
Stevie Nicks is most widely known for being a member of the band Fleetwood Mac.

She began a solo career and released her debut album 

Bella Donna

 in 1981, which earned the Billboard Hot 100 No. 11 hit with the song "Edge Of Seventeen". Her second album,

The Wild Heart

, scored two Top 10 hits with the songs "Stand Back" and "If Anyone Falls."
Now:
Stevie Nicks wrapped up her 2019 An Evening with Fleetwood Mac Tour.
The singer released the concert film Stevie Nicks 24 Karat Gold The Concert in October 2020. She told the Associated Press, "As we started to understand that this COVID thing was not a joke, I started going to myself, 'Well, you know what? This may be the closest to going to a big, big concert that's actually not from 1977 that is new,'" Nicks said. "It's brand new, and it's fantastic."
Advertisements