We Ranked The Worst Videoclips Ever Made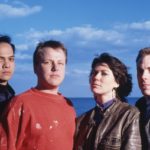 Advertisements
Year released: 1990
Album: "Bassanova"
Directed by: Peter 'Pinko' Fowler
The story behind the "Velouria "video is that in order to be featured on Top of the Pops, only singles with videos could be performed on the show. In what would be the most boring video on earth, the Pixies filmed the band running down a quarry in slow motion.
Joey Santiago later told Versopolis Review, "We didn't like the lip-syncing business about it. That's the only rule we really had. And yeah, they did want a video. For "Velouria". They wanted a damn video, so we made a video. And we didn't have enough footage, so we just slowed it down."
Advertisements
2

Eddie Murphy And Michael Jackson – "Whatzupwitu"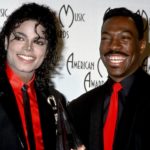 Advertisements
Release date: March March 30, 1993
Directed by: Wayne Isham
Fun fact: Voted as the third-worst music video of all time by MTV in 1999
Eddie Murphy and Michael Jackson teamed up, and it's impressive just how ridiculous the video for "Whatzupwitu" is. It all starts off with a creepy clown and then an image of an elephant collapsing onto a spinning turtle.
The duo is superimposed over a cloud-filled sky and surrounded by floating notes, animated birds, peace signs, and flowers. At one point, the Harlem Boy's Choir joins them, and they all dance in a spiral. It looks like unsupervised playtime. All the while, Eddie Murphy is sporting a horrendous outfit.
Advertisements
3

Vanilla Ice – "I Love You"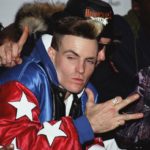 Advertisements
Year released: 1990
Directed by: Michael Bay
Fun fact: Michael Bay later directed Blockbuster hits like the Transformers films
Vanilla Ice is a staple of the 1990s, with his cheesy hip-hop hits like "Ice, Ice, Baby". While the video for that song was awful, it was the video for his ballad "I Love You" that landed him on this list.
They feature Ice, looking contemplative and trying his hardest to appear sincere as he raps about love. The slow jam is pretty painful to watch and the production value is so bad, it seems as if they made the entire video for just two bucks.
Advertisements
4

Lady Gaga and Beyoncé – "Telephone"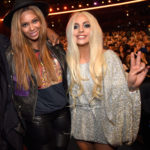 Advertisements
Year released: 2010
Directed by: Jonas Åkerlund
Fun fact: It featured the car from the film Kill Bill in the video
Lady Gaga has the honor of being on this list twice. The video for her single "Telephone" is so bad that Beyoncé couldn't even save it. We see Gaga thrown into jail where she wears Diet Coke can hair curlers, sunglasses made of smoking cigarettes, and writhes around in a jail cell while wrapped in caution tape.
There are several random Kill Bill references, bizarre choreography, and terrible acting. At one point, Beyoncé feeds Gaga a cinnamon bun. The whole thing feels like an obnoxious puppy nipping at your feet.
Advertisements
5

Joss Stone – "Baby, Baby, Baby"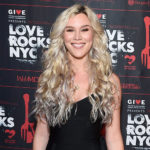 Advertisements
Date released: September 29, 2009
Produced by: Joss Stone
Fun fact: Described as "the worst video of all time" by both Marie Claire and The Word
Joss Stone's video for "Baby, Baby, Baby" is a terrifying display of an out of control jilted lover. Stone stars as a bride who transforms into a cop. There's a kooky interrogation scene, involving shock pads. Then we move onto an all-female firing squad dancing in a smoky field. Men appear in banana hammocks before being shot at by the women.
She holds the same horrified man (who somehow survived being shot at) over a building, against his will. At some point, she shocks his crotch with electrical currents. It's borderline psychotic and totally deserves the title of "the worst video of all time".
Advertisements
6

The Darkness – "I Believe In A Thing Called Love"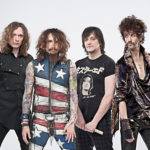 Advertisements
Year released: September 2003
Directed by: Alexander Orlando Smith
Album: Permission To Land
The Darkness created a flamboyant video to their song "A Thing Called Love". The band is members aboard a spaceship and they fight off aliens with the power of rock. There's so much to unpack in this video. Spaceships, furry mammals used for towels, pink hair, blue flames, bell bottoms, and a lady dressed up as Satan.
What more could you ask for in a rock video? These guys are so hilarious and whimsical, it's hard not to love them. The video totally straddles the line between stupid and sublime.
Advertisements
7

David Bowie And Mick Jagger – "Dancing In The Streets"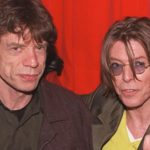 Advertisements
Year released: 1985
Directed by: David Mallet
Film location: Spillers Millennium Mills in London, England
You would think that having two superstars like David Bowie and Mick Jagger collaborate on a video would be amazing. Well, it was. Amazingly bad. The video for "Dancing In The Streets" is almost comical. The two rockers prance and dance their way through the entire shoot.
They dance inside the warehouse. They dance on the street. They sing in each other's faces. They sing back-to-back. It's almost shocking how hard it is to watch these two talented artists fail so terribly together.
Advertisements
8

Heidi Montag – "Higher"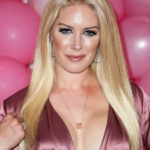 Advertisements
Release date: 2008
Album: "Superficial"
Directed by: Spencer Pratt
We all know Heidi Montag for her time on the reality show The Hills. She embarked on a singing career in 2008 and gave us the absurdly awful video to go along with the equally awful song, "Higher".
Shot by her husband, Spencer Pratt, the video features a pink bikini-clad Montag dancing on the beach, chasing seagulls in slow motion, and offers a series of awkwardly outstretched jazz hands. The low-budget video is so terrible that it almost crosses over into comedy. Which would be funny, if it wasn't so sad.
Advertisements
9

Paris Hilton – "Stars Are Blind"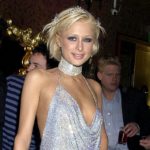 Advertisements
Release date: June 6, 2006
Directed by: Chris Applebaum
Shoot location: Malibu, California
Paris Hilton was fresh off the heels of her popular reality show The Simple Life when she released the video for her first single, "The Stars Are Blind". The video is exactly what you would expect from an heiress whose daddy has money to burn.
Shot in black and white, Hilton poses for a photo session on the beach, frolics around in a leopard print bikini, while making out with a hot guy. There are several gratuitous wardrobe changes, images of crashing waves, before she drives off in a convertible. It's all just so vapid and horrible.
Advertisements
10

David Hasselhoff – "Hooked On A Feeling"
Advertisements
Year released: 1997
Album: "Hooked On A Feeling"
Directed by: David Hasselhoff
The video for David Hasselhoff's "Hooked On A Feeling" takes viewers on a wild journey around the world. They superimpose the singer over arctic tundras dressed like an Eskimo, flying with angels over the grasslands, and attempting death-defying stunts on a motorcycle.
It's both mesmerizing and horrifying to watch. You won't believe your eyes when you watch this freak show of a video. We can't decide if Hasselhoff was serious or if the joke's on us.
Advertisements
11

Billy Squier – "Rock Me Tonite"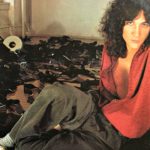 Advertisements
Year released: 1984
Album: "Signs of Life"
Directed by: Kenny Ortega
Could a music video be so bad that it actually sinks an artist's career? That's exactly what happened to Billy Squier with his video for the song "Rock Me Tonite". Fans hated seeing Squier prance around a bedroom in a pink tank top.
He writhes around satin sheets, falls to the ground effeminately, and marches his way through the entire video. The entire vibe missed the mark, and his career never fully recovered.
Advertisements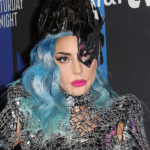 Advertisements
Release date: April 15, 2011
Directed By: Laurieann Gibson and Laura Obiols
Album: "Born This Way"
Lady Gaga is no stranger to controversy, but she outdid herself with the video for her song "Judas". She rides on the back of a motorcycle with a man wearing a crown of thorns. Gaga takes on the role of Gaga Mary Magdalene while the actor Norman Reedus is Judas Iscariot.
The dancers depict the disciples as a biker gang in modern-day Jerusalem. There is so much religious imagery in the video that they condemned Gaga. We're not impressed at all; doesn't she know Madonna was sacrilegious long before she came along?
Advertisements
13

DJ Snake, Lil Jon – "Turn Down for What"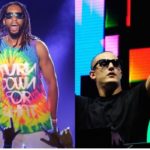 Advertisements
Release date: March 13, 2014
Directed by: Daniel Kwan and Daniel Scheinert
Fun fact: Surpassed 1 billion views on YouTube
"Turn Down For What" is one of those videos that won a ton of awards, but is actually awful. The NSFW video features a man overtaken by the music and falling through an apartment building. Everywhere he lands, people get freaky.
Various body parts start moving on their own, and much to the chagrin of the surrounding people, they go bonkers on household items and each other. It's both hilarious and horrible at once. Like a car accident that you can't look away from. Don't say we didn't warn you!
Advertisements
14

Britney Spears – "Gimme More"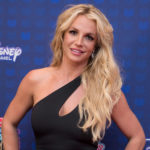 Advertisements
Release date: August 31, 2007
Directed by: Jake Sarfaty
Film location: Los Angeles, California
2007 was not a good year for Britney Spears. After shaving her head and delivering a disaster performance on the MTV Video Music Awards, Spears appeared in the video for her single "Gimme More". It's clear that she wasn't in her best shape as she attempts erratic pole dancing in a black bedazzled vest and a top hat.
Spears put in the least amount of effort possible throughout the entire video and the whole thing feels like a desperate cry for help. This is probably her worst work, ever. #freebritney!
Advertisements
15

Bonnie Tyler – "Total Eclipse Of The Heart"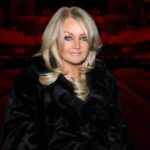 Advertisements
Year released: 1983
Directed by: Russell Mulcahy
Film location: Virginia Water, Surrey, England
The video for "Turn Around Bright Eyes" features Bonnie Tyler as a teacher at a boarding school for boys. She stumbles around back-lit hallways and weaves in and out of fluttering scarves. Meanwhile, she fantasizes about the boys doing random school activities.
At one point, the young men are wearing loincloths as they circle around her. There's a choir made of children with glowing eyes. It's a strange and scary sight to behold.
Advertisements
16

Hall And Oates – "She's Gone"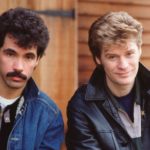 Advertisements
Year released: 1976
Directed by: Diane Oates
Fun fact: John's Oats's sister shot the video
The video for "She's Gone" was made long before MTV came into existence and was shot as a promotional video. The setting features Daryl Hall and John Oates sitting in recliners in front of an abandoned diner.
In a bizarre move, Hall is wearing woman's platform sandals and a robe, while Oates is wearing a sleeveless tuxedo top. They both lip-sync while a woman in a long dress strolls past them. A man in a shiny devil outfit crosses the screen as well. The video is so weird and wonderful all at once.
Advertisements
17

The Jacksons – "Torture"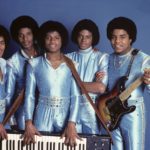 Advertisements
Year released: 1984
Directed by: Jeff Stein
Shoot location: Queens, New York
The video for The Jacksons' song "Torture" is appropriately named because it is like torture to watch. The synopsis is pretty simple. They put the band through various forms of torment, all while they're wearing glittery spandex pants.
There are dancing skeletons, women dressed as spiders, and a sadistic Egyptian goddess. The best part is that Michael Jackson knew it was so bad that he backed out filming. It forced the band to use a wax figure of Jackson from Madame Tussaud's museum. Hilarious!
Advertisements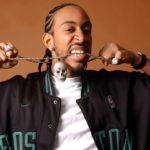 Advertisements
Year released: 2003
Directed by: Dave Meyers
Album: "Chicken-n-Beer"
The video for "Stand Up" is over the top insanity. It features Ludacris strutting into a club and it just goes off the rails from there. From a midget hanging from his neck like a necklace to him to stomping an oversized foot, it's hard to believe what you're seeing.
Things get even stranger with a baby Ludacris dancing and getting his diaper changed. Top it off with a huge, growing afro and you have one bonkers video.
Advertisements
19

Avril Lavigne – "Hello Kitty"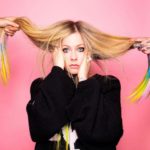 Advertisements
Date Released: April 21, 2014
Directed by: Hisashi Kikuchi
Film location: Tokyo, Japan
Critics called Avril Lavigne's video for "Hello Kitty" racist for appropriating Japanese culture. The video features Lavigne dancing with four expressionless Japanese women in pastel-colored outfits in various settings. She eats sushi, strolls down the streets of Tokyo, takes a photo, and shakes her booty in a candy store.
The whole thing is bizarre. She took to Twitter to defend the video, saying, "I love Japanese culture and I spend half of my time in Japan. I flew to Tokyo to shoot this video specifically for my Japanese fans, WITH my Japanese label, Japanese choreographers AND a Japanese director IN Japan."
Advertisements
20

Rebecca Black – "Friday"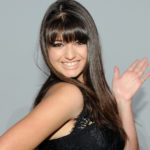 Advertisements
Release date: September 16, 2011
Produced by: Clarence Jey and Patrice Wilson
Video cost: Rebecca Black's mother, Georgina Kelly, paid Ark Music $4,000 for a song and a music video
Rebecca Black was only 13 years old when her video for the single "Friday" became a viral sensation. The critics panned her mercilessly, not only for the annoying song, but for the horrible video that accompanied it. Black rides around in a convertible with a car full of whippersnappers while singing about the days of the week.
She then performs at a party surrounded by other spoiled kids. The rapper, Patrice "Pato" Wilson, pops up mid-video to put in his 2 cents. The whole thing is so cringeworthy, it feels like fingernails running down a chalkboard.
Advertisements