Before They Were Stars: Hilarious Commercials From Your Favorite Celebs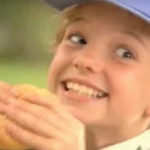 Advertisements
Want to know the secret to great BBQ? According to the folks over at Maull's BBQ sauce, it's Britney Spears. She starred in a 1993 commercial for their sauce, five years before her chart-topping song "Baby One More Time" hit the airwaves. She looks pretty adorable munching down on a hamburger.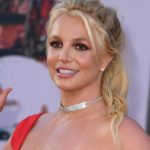 This wasn't Spears' only appearance on television before finding fame. It was around this time that they cast her in the 90s revamp of the Mickey Mouse Club, with none other than her ex-boyfriend Justin Timberlake. Regardless, the jingle in the ad isn't nearly as catchy as most of her songs.
Advertisements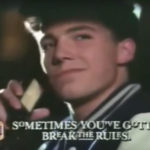 Advertisements
This throwback Burger King commercial features a very cheesy Ben Affleck before he became an Oscar-winning actor. His early break came in 1989 when he was just a teenager. The ad hilariously features him answering a wrong number on his gigantic car phone.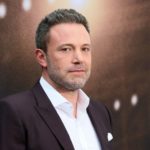 A mysterious woman asks if Burger King can deliver a chef's salad. Affleck takes it upon himself to go through the drive-through and deliver the salad to her front doorstep. It's a simple plot and Affleck nails the role with all the confidence of a future leading man. The whole thing is just so awkward.
Advertisements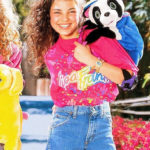 Advertisements
Lisa Frank is pure nostalgia magic and you won't believe who popped up in a 1996 commercial for their colorful line of school supplies. None other than a 13-year-old Mila Kunis! Before she became Jackie in That '70s Show, she also snagged a role in a Barbie commercial.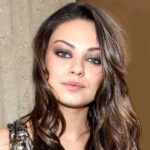 We get strong Fran Drescher vibes from Kunis as she serves a nasally delivery in this ad. It's clear that she had some serious star power from the very beginning. She grew up to be cast in several hit movies like Black Swan and Bad Moms. It's so fun to see this fresh-faced Kunis do her thing.
Advertisements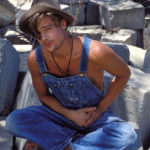 Advertisements
Brad Pitt is one of the most handsome men in Hollywood, so it's no surprise that he was the face of Pringles back in 1989. He was only 26 years old when he got the gig, years before we saw him on the big screen in blockbuster films like Fight Club and Ocean's Eleven.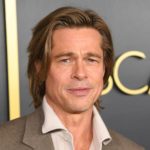 The plot of the ad has a group of dudes who simultaneously run out of Pringles when their car breaks down. They pull over to look through an empty Pringles can, only to see a group of ladies with oodles of Pringles. They join together to munch on chips, then go their separate ways. Pitt carries the entire ad with his good looks alone.
Advertisements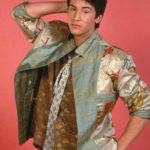 Advertisements
Before he was John Wick or Neo on The Matrix, Keanu Reeves appeared on television sets in a Coca-Cola commercial in the 1980s. He got his start playing a cyclist competing in a race whose father is his coach.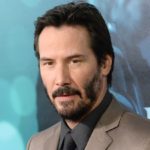 According to US Weekly, Reeves discussed during an appearance on The Late Late Show with James Corden, "I had to drink so many Coca-Colas," he recalled. "But I had that thing with the director where it's like, 'OK, you're thirsty, you're dying, you're on a desert island and you haven't had anything to drink.'" According to Reeves, the director then took things into R-rated and even X-rated territory. "It was pretty funny," he said.
Advertisements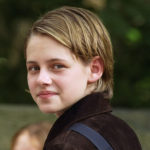 Advertisements
Kristen Stewart skyrocketed into fame when she played Bella Swan in the Twilight films, but she broke out in a Porsche commercial when she was just a pre-teen. The actress starred in the 1999 ad, which showed her range of acting at an early age.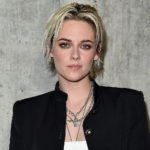 The premise has a clever Stewart purposefully missing the school bus, so her dad has to give her a ride in his sweet Porsche 911 Carrera. She's just so cute and tiny. It's hard to believe that little girl would grow up to be the superstar she is, all thanks to a short commercial for Porsche.
Advertisements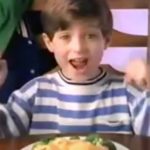 Advertisements
You may know Elijah Wood from when he played Frodo in the Lord of the Rings trilogy, but he had another role in his early career that most people don't know about. He starred in a commercial for cheese. You read that right. Cheese!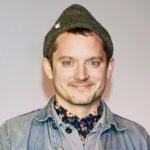 For some range reason, advertisers decided in the 1990s that children needed to be encouraged to eat more cheese. Wood did a great job of enthusiastically eating cheese-covered broccoli and was very convincing in his excitement. He's cute as a button and has major charisma, if you ask us. Pass the cheese!
Advertisements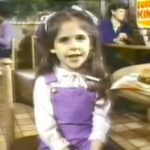 Advertisements
It doesn't get much more adorable than Sarah Michelle Gellar starring in Burger King commercials when she was a kid. It featured the Buffy the Vampire Slayer actress in a 1982 ad, wearing pigtails and purple overalls.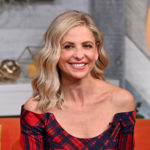 According to People, Gellar paid an enormous price for playing the role. "When I was 5, I did a commercial for Burger King. McDonald's were so outraged, they sued Burger King and named me in the lawsuit," Gellar said in a 2004 interview. "I wasn't allowed to eat there. It was tough because, when you're a little kid, McDonald's is where all your friends have their birthday parties, so I missed out on a lot of apple pies."
Advertisements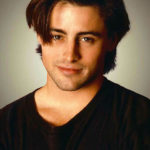 Advertisements
Matt LeBlanc's first gig wasn't playing Joey on Friends. Before he could say, "How you doing?", he landed a spot on a Heinz ketchup commercial in 1987. It was such a memorable ad that the ad agency won the Gold Lion at Cannes International Advertising Festival for the 30-second rooftop commercial.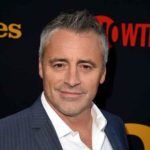 It just wouldn't have been the same without LeBlanc's charms. From the moment he slid down the stair railing, all the way until he gave a wink to the camera, he had every girl in America wanting ketchup on the hotdog!
Advertisements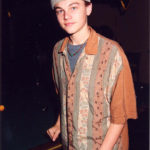 Advertisements
Leonardo DiCaprio popped onto the screen in a 1989 commercial for Bubble Yum bubble gum. The spot is a quintessential ad made in the 1980s. It features DiCaprio standing by a boombox, and when he turns up the volume, floor-to-ceiling speakers blow up behind him.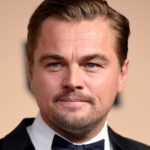 It's clear from his stellar performance that he'd one day grow up to be an Academy Award-winning actor. This wasn't the only ad that featured DiCaprio. They also featured the actor in commercials for Apple Jacks and Kraft. Yet, this Bubble Yum ad really blows us away.
Advertisements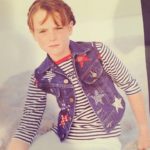 Advertisements
Before there was Parent Trap, and DUI's, Lindsay Lohan was the picture of innocence. The actress starred in a 1996 commercial for Jell-O with non-other than Bill Cosby himself. Both actors may have ended up in scandals, but this commercial takes us back to a simpler time.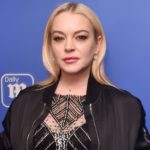 Lohan bops through the ad, snacking on purple Jell-O, and rapping about how "Kids go ape for new Jell-O grape." It's so fun to see Lohan at such a young age before she became the subject of tabloid fodder. We have a craving for grape Jell-O now!
Advertisements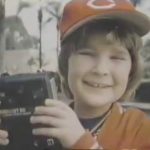 Advertisements
Proving that he was the most lovable child in Hollywood, Corey Feldman dazzled in a McDonald's commercial in 1976. Before he became a child actor and transformed into a tabloid cover story, the actor celebrated the holidays with McDonald's gift certificates.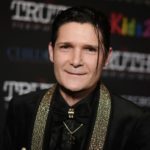 We can't decide what we find more captivating. How tiny Feldman is in this ad or the fact that McDonald's gift certificates only cost 50 cents at the time they made this commercial. It's unbelievable how far 2 quarters could take shoppers back in the 1970s. You can't buy anything for that little cash these days.
Advertisements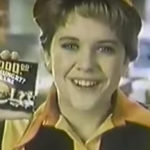 Advertisements
Burger King had a knack for picking actors for their commercials. Meg Ryan joins the impressive list of stars who were placed in their ads. They featured the actress before she became famous in a 1982 spot. She stole the show in a commercial for the chain restaurant's "Aren't You Hungry for a Whopper?" game.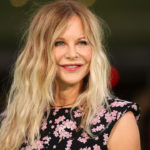 The jingle alone is enough to make you crazy. Yet, Ryan's bubbly delivery makes it clear that she was destined to become Rom-Com royalty in the 1990s. It wasn't long after this ad that she became a household name.
Advertisements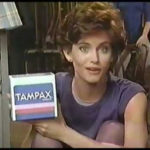 Advertisements
It's common for us to see ads for feminine hygiene products on television, but it wasn't so common when Courteney Cox starred in a commercial for Tampax tampons in 1985. Before she was Monica Geller on Friends, Cox broke ground by being the first person to say the word "period" on TV, as reported by IMDb.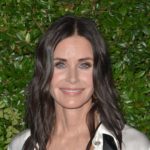 The commercial features Cox standing next to lockers in a gym and saying, "It can actually change the way you feel about your period." While this statement may not be shocking these days, it caused quite a stir when it aired in the 1980s.
Advertisements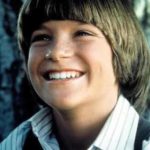 Advertisements
Jason Bateman was only 11 years old when he got his big break on a commercial for Golden Grahams cereal. The year was 1980, which was right before he starred in the sitcom Silver Spoons. Bateman did not hold back in showing his enthusiasm for acting.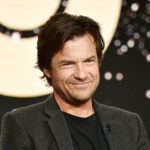 The commercial shows children competing in a matchbox car race, and not to spoil the ending, but Bateman takes the top trophy, proving that he's always been a winner. He would one day land bigger roles in Arrested Development and Horrible Bosses. Yet, it all began with this ad.
Advertisements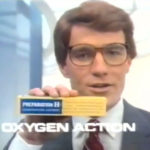 Advertisements
Bryan Cranston is another actor that started on the bottom before finding fame. Long before he starred in Malcolm in the Middle and Breaking Bad, he was featured in a priceless ad for Preparation H hemorrhoid cream in the 1980s. The cringe factor is high, but his delivery is spot on.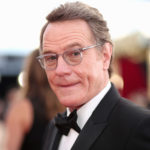 In one of the most convincing roles of his career, Cranston peddles Preparation H, while wearing a suit and walking down an office hallway. He delivers the catchphrase with complete sincerity, "When you choose a hemorrhoid medicine, remember oxygen action is special with Preparation H."
Advertisements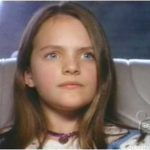 Advertisements
Elisabeth Moss made it big when she starred in Mad Men playing the secretary, Peggy Olson, at Stirling Cooper Draper Pryce. In 1995, she appeared in the Disney Channel film Escape To Witch Mountain, but her very first gig in a commercial came only in 2005 when she was featured in a commercial for Excedrin Migraine medication. Her intense delivery totally has us convinced to use Excedrin for migraines!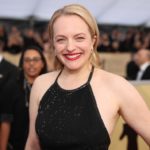 Moss opened up to The Times about what Peggy would think of the spot. "I'm sure Peggy would get lots of headaches…both physical and emotional—but I think that Peggy also would have thought that was a great ad," she said, jokingly.
Advertisements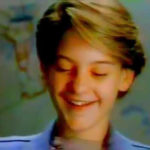 Advertisements
Tobey Maguire swung onto screens as Spiderman, but he took on a smaller role in 1990 when he starred in a commercial for the Atari Lynx. The actor played a school kid who pretends to go to the bathroom, only to secretly play his hand-held device in the stall. In the end, the teacher catches him in the act.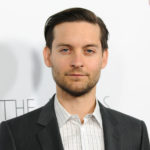 The Atari Lynx was the first handheld game console with a color LCD, but the Nintendo Gameboy took center stage. Regardless, Maguire later became an A-list actor, but we love seeing him in this ad before he was famous.
Advertisements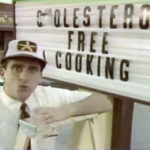 Advertisements
Steve Carrel has been making people laugh since he played Michael Scott on the hit show The Office. Yet, long before he took on the role that made him famous, Scott was featured in an ad for Brown's Chicken in 1989.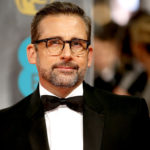 It's hard to believe that he was just 27 years old when he told the world about Brown's cholesterol-free cooking. Years later, the commercial went viral and people couldn't get enough of seeing Carell before he got his big break in Hollywood. Everyone has got to start somewhere, we suppose.
Advertisements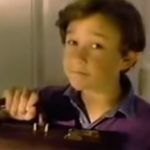 Advertisements
Joseph Gordon-Levitt is a respected actor who has starred in several leading roles. There was a time when he was just a budding artist looking to start his career. He landed his first gig in a 1991 Pop-Tarts commercial.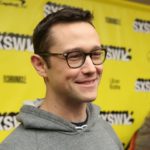 Gordon-Levitt charmed audiences as a kid who won't let his dad leave for work without eating his breakfast. "Hold on, Mr. Rushing-Out-the-Door," he says in the ad, "You haven't had your breakfast yet!" The entire world wanted a Pop-Tarts after they saw this adorable commercial. Don't take our word for it, though. Watch the ad below to see just what a cute kid he was.
Advertisements