Most Hilarious Bill Murray Encounters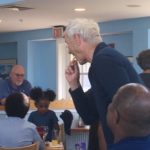 Advertisements
A Reddit user relayed the time that he and his friend had an encounter with Bill Murray at the Martha's Vineyard Airport. Out of nowhere, Murray ate some of his buddy's french fries. "He walked in with a (very good-looking) man and woman, and a few heads had turned when they came in," Reddit user Sonowthatimhere wrote.
"They took a fairly private spot, but I had a clear sideways view and could see him occasionally looking around the room in a rather obvious way." Murray "gave everyone in the restaurant a good laugh" when, like he's been known to do, he tossed some french fries "right into [the] fry-hole."
Advertisements
2

Bill Murray Ice Cream Social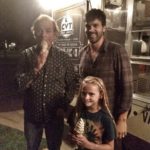 Advertisements
Joe Nicchi, owner of CVT Soft Serve in Los Angeles, hatched a plan when he heard that Bill Murray was filming Rock the Kasbah on his block. He hosted a "Bill Murray Ice Cream Social" hoping his idol would stop by for a free cone.
To his surprise, Murray actually showed up. Nicchi told People magazine about the encounter, "He was so complimentary, he even tried to pay me, but I refused to take money from him. I said, 'I just wanted to meet you, you're my inspiration,' and he was so receptive and so nice," Nicchi said.
Advertisements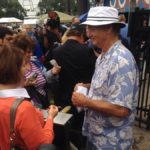 Advertisements
Bill Murray caused quite a stir when he attended a minor league baseball game. Several fans posted pics to social media of Murray taking tickets at the turnstiles at a St. Paul Saints game in St. Paul, Minnesota. He went to help the team say goodbye to the Saints' Midway Stadium.
Murray not only tore tickets but also threw out the first pitch and took time to pose with photos with his adoring fans. This may seem like a random outing, but Murray is one of the three primary owners of the St. Paul Saints since 1993.
Advertisements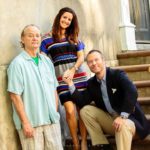 Advertisements
An engaged couple, Ashley Donald and Erik Rogers, had an unexpected encounter with Bill Murray in Charleston, South Carolina. The duo was posing for engagement pictures in front of a historic building when their photographer, Raheel Gauba, noticed a gentleman attempting to get their attention.
Gauba told The Post, "I thought, 'Who the heck is bothering them? I turn around and it's Bill Murray with his shirt up, belly out, tapping his belly and trying to make them laugh." He asked Murray if he'd like to get in the picture. "Sure I would," Gauba said Murray told him. "I took the shot and off he goes."
Advertisements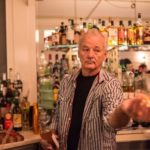 Advertisements
Who could forget that time that Bill Murray popped up to serve drinks at his son's eatery, 21 Greenpoint in Brooklyn, New York? He even made a sweet toast between bar tending duties.
"This is my first-born son, Homer. I am so happy that he has not continued in the family business," he said. "Instead, he has taking the joy of the family to have a drink, and have a meal, and have friends together in one place, and made it his life's work. To my son, and his friends, and his work friends and all of his partners," Murray said.
Advertisements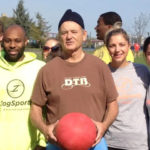 Advertisements
A kickball game at Roosevelt Island's Firefighter Field took an unexpected turn when Bill Murray crashed the scene during an outing with his sons. A player, Margaret Rainka, spoke with College Humor about how it all went down.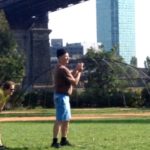 "It was my turn to kick, and the ref said, 'do you mind if my friend Bill kicks?' I was thinking, 'Yes I mind, it is my turn to kick I don't want your rando friend to take my turn.' Then I heard someone say it was Bill Murray, so I decided I would let him kick 🙂 He was a good teammate, and got on base!"
Advertisements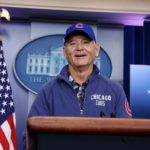 Advertisements
In 2016, Bill Murray crashed a White House press briefing to discuss baseball. He wore head-to-toe Chicago Cubs gear as he stood at the podium. Murray was in Washington to receive the Mark Twain Prize for American Humor and was eager to talk about the Cub's chances at winning the National League Championship Series.
According to People Magazine, Murray said, "I feel very confident that [Dodger] Clayton Kershaw is a great, great pitcher, but we've got too many sticks," he said in his signature deadpan style when asked to predict Game 6's outcome.
Advertisements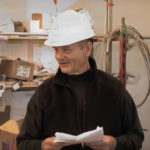 Advertisements
Only a man as charismatic as Bill Murray would read poetry to construction workers. The actor stopped by the Poets House in New York City in 2009, to say thanks to the carpenters and tradesmen who worked at the construction site.
He had a personal reason for the visit, as Murray is a supporter of the Poet's House. After giving a short speech, he read lines from Billy Collins' Another Reason I Don't Keep a Gun in the House, Lorine Niedecker's poem Poets Work, and a bit of Emily Dickinson's work. He's a true renaissance man!
Advertisements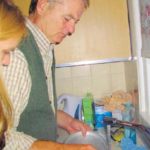 Advertisements
Bill Murray joined Scandinavian students at a party in St. Andrews, Scotland, and to the delight of the party-goers, he helped wash the dishes before leaving the scene. According to The Sunday Telegraph, Lykke Stavnef appeared at the party with Murray in tow.
"Nobody could believe it when I arrived at the party with Bill Murray," Stavnef said. "He was just like the character in Lost in Translation." Another party attendee revealed, "He was joking with me about reheating some leftover pasta and how drunk everyone was," said Agnes Huitfeldt. Murray left the party after washing the dishes.
Advertisements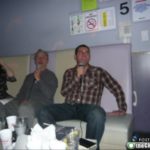 Advertisements
A special guest joined a group of friends at Karaoke One 7 in New York City. According to The Chive, a user named Mike shared about the night Bill Murray joined them in a private karaoke room and sang tunes for 4 hours.
Mike said of the moment Murray popped up at the door, "We were all shocked, of course, but at that point, we were already pretty trashed, so the party just kept going. He was super nice and they all fit right in. His girl was really cute, and as far as I remember, from Amsterdam. She sang a bunch of random French songs."
Advertisements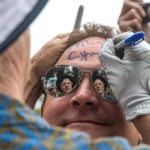 Advertisements
A user took to Twitter to share a funny photo of Bill Murray signing "Miley Cyrus" in blue ink on a fan's forehead. Murray's face is reflected in the man's sunglasses. Murray was in Silvis, Illinois, for the John Deere Classic golf tournament pro-am when he wrote the hilarious autograph.
The next day, Murray defended Cyrus while speaking at a panel for his movie Rock the Kasbah at Comi-Com. "I just thought she was a knucklehead crazy girl, the kind of girl you want to go on a road trip with who didn't have ID or something, but she can really sing. So I don't want to hear any more bad rapping on Miley Cyrus, OK?" Murray said.
Advertisements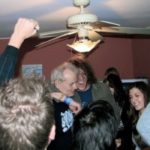 Advertisements
Bill Murray gave marriage advice when he crashed a bachelor party in Charleston, South Carolina. According to ABC News, Murray said, "If you have someone you think is the one, don't just sort of think in your ordinary mind, think 'Okay, let's make a date, let's plan this and make a party and get married."
He continued, "Take that person and travel around the world. Buy a plane ticket for the two of you to travel all around the world and go to places that are hard to go to and hard to get out of. If, when you come back to JFK [airport], when you land in JFK and you are still in love with that person, get married at the airport!"
Advertisements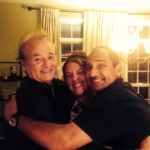 Advertisements
Chef Brett McKee invited his long-time friend Bill Murray to his 64th birthday party. Murray was happy to oblige and showed up at a restaurant in Charleston, South Carolina, to celebrate the big day.
Not only did he enjoy a dinner with friends, but McKee posted pics on Facebook of Murray posing with fans. He also shared a video of the actor getting down on the dance floor to DJ Snake and Lil Jon's club hit "Turn Down for What" and playing air guitar to Tommy Tutone's "867-5309/Jenny". It sounds like everyone had a fun night!
Advertisements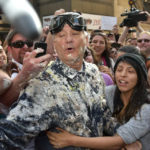 Advertisements
When David Letterman aired his last episode of his talk show Late Night with David Letterman, Bill Murray was on hand to send him a proper send-off. The actor jumped out of a huge white cake wearing goggles.
He smeared icing on Letterman's face and suggest the host reconsider retiring. Murray then ran out of the studio and through the streets of New York, covered in cake. He rallied a crowd to sing their support for Letterman. Smiling fans posed for photographs with Murray, making the day of everyone around him. Such an incredible Bill Murray moment!
Advertisements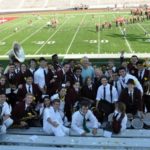 Advertisements
A user named Cashell shared their encounter with Bill Murray in 2011 over at Bill Murray Stories. The actor attended the Cornell vs. Harvard football game in Ithaca, New York. Cashell said that after the game, "I noticed the band yipping and cheering for seemingly no reason, so I walked over, joining a crowd of shako-wearing, brass-wielding college students," they added.
"Atop a podium where typically a band master would stand to conduct, stood Bill Murray in salmon-pink trousers swinging a red jacket about, mock-conducting the band, likely with little to no experience doing such a thing. He had a jaunty attitude that embodied the word 'pep' in pep band."
Advertisements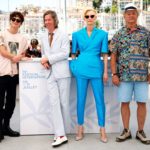 Advertisements
Social media had plenty to say about Bill Murray's outfit in a viral photo of him and fellow cast members, Timothée Chalamet, Tilda Swinton, and Wes Anderson. The actor sported a casual look, along with two watches at the premier of the Wes Anderson film The French Dispatch at the 2021 Cannes Film Festival.
One Twitter user wrote about his fashion choices, "Bill Murray's shirt. Bill Murray's shorts. Bill Murray's hat. Bill Murray's second watch." "Bill Murray looks like he's one of the Four Horsemen of the fashion apocalypse." Now, that's hilarious if you ask us.
Advertisements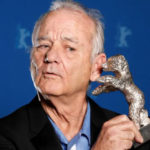 Advertisements
In true Bill Murray fashion, the actor has a 1-800 phone number to keep Hollywood agents off his back. He told IndieWire that he created the unlisted number, which is passed around by word of mouth, after he got fed up from dealing with his phone ringing off the hook with invitations for potential roles.
"Their job is, 'Get me Bill Murray on the phone.' They have nothing else to do." Murray said. "I just unplugged the phone and then I got this 800 number, which is very handy." Only Murray would pull off something as crazy as this.
Advertisements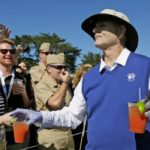 Advertisements
Everyone knows that Bill Murray loves serving cocktails and is passionate about the sport of golf, so it seems natural that the actor combined two of his favorite things. In 2016, Murray handed out Bloody Mary cocktails to fans on the 17th tee of the Pebble Beach Golf Links during the celebrity challenge event of the AT&T Pebble Beach National Pro-Am golf tournament in Pebble Beach, California.
This is one of the many times Murray played bar tender for his fans. He served behind the bar at the South by Southwest festival in 2010, as well as serving cocktails at his son's eatery in Brooklyn, New York.
Advertisements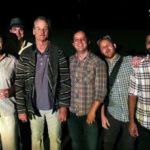 Advertisements
One member of the band Moontower posted on Bill Murray Stories about a time he met Murray at a 2017 charity golf tournament kick-off party in Atlanta, Georgia. Murray appeared in the crowd and posed for a picture with the band before the second set.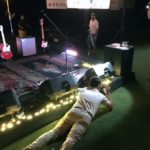 "For a few songs, he was out there dancing and having a blast. We started to notice he was going up to people who were filming or taking pics and taking their phones. Ha! He took one guy's phone and threw it under the stage. Funny stuff. Soon after that, he vanished. A gig to remember," Chadwick wrote. One of Murray's victims can be seen on the image, trying to find his cell phone under the stage after the show.
Advertisements
20

Cash Register Takeover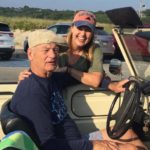 Advertisements
A person named Jay shared on Bill Murray Stories that they had a funny encounter with Bill Murray at a Texaco market at Menemsha Village on Martha's Vineyard. Murray randomly took over the cash register to ring up the customers' purchases.
Jay wrote, "So there's the nation's crazy uncle, wearing a bucket cap and a fishing vest, standing behind the counter, ringing up the few customers in the shop. With the store owner in the back room laughing, we placed a candy bar and bottle of water on the counter. Bill rings it up as 'That'll be $147.51 please.'" They then posed for a selfie with Murray in the parking lot.
Advertisements