These Celebrities Have Done Amazing Things For Their Fans
1

Justin Bieber Threw A Quinceañera For A Fan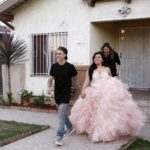 Advertisements
In 2015, Justin Bieber went out of his way to throw a surprise quinceañera for one of his biggest fans. The fan, Ashley, was diagnosed with meningitis and couldn't throw her dream party. On the Fox show Knock Knock Live, Justin Bieber stepped in and put together a birthday bash. He first surprised Ashley at her house with an army of dresses and told her to pick her favorite. Then, he escorted her to the party, where she danced the night away to the Biebs' biggest hits. 
Advertisements
2

Taylor Swift Helped A Fan Buy A Home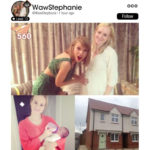 Advertisements
In 2017, Taylor Swift was made aware of a fan, Stephanie Waw, who was eight months pregnant and homeless. Despite her situation, the fan attended one of Taylor Swift's concerts in England. While at the event, Stephanie's mom told Swift about her situation in the hopes that the star might make the night extra-special. But Swift went one step beyond. After the show, Swift took Stephanie backstage and gave her back the money she spent on the concert ticket, plus a little extra—enough for Stephanie to buy a house and various items she needed for her baby.
Advertisements
3

Miley Cyrus Brought Homeless Fan To MTV VMA's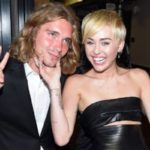 Advertisements
At the 2014 MTV Video Music Awards, Miley Cyrus stole the show by bringing an extra-special date. Instead of bringing another celebrity, Miley brought along a homeless fan. When she won an award for "Wrecking Ball," she sent the fan onstage to collect. He then accepted the award on behalf of America's homeless youth. Not only did the fan get to experience the VMA's, but Cyrus was also able to raise awareness about the problem of homelessness in the United States.
Advertisements
4

Eminem Visited A Terminally Ill Cancer Patient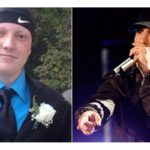 Advertisements
In 2015, a terminally ill cancer patient, Gage Garmo, got rapper Eminem's attention through social media. After finding out the young man had one week to live, Eminem visited the superfan in his Rochester, Michigan home. Just a day later, after his dream came true, Garmo passed away. Eminem tried to keep the visit quiet, proving that he didn't go there for personal gain or publicity, but because he genuinely cared about the young man.
Advertisements
5

Keith Urban Performed For A Fan In A Hospital Room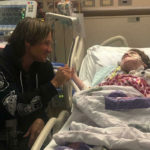 Advertisements
In 2018, Keith Urban arrived in Toledo, Ohio for a concert. But before he went on stage, he took some time to visit 25-year-old Marissa English in the hospital. A big fan of Urban, Marissa was unable to attend his concert because she was suffering from an inoperable cyst on her brain. Urban brought the concert to her, singing "Blue Ain't Your Color" at the side of her hospital bed.
Advertisements
6

Ed Sheeran Performed At A Fan's Wedding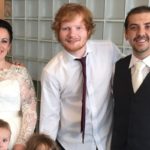 Advertisements
Ed Sheeran does lots of nice things for his fans, but perhaps one of his best moments occurred when he crashed a fan's wedding. The groom, Matt, called into a radio show and explained to the hosts that he and his soon-to-be bride were supposed to get married years ago, but the money for their wedding went to caring for the bride's ailing mother. Touched by his story, the radio hosts planned a surprise for the big day. During the couple's first dance, Ed Sheeran entered the venue and sang a song for them. While wedding crashers aren't often welcome, we'd all make an exception for Ed Sheeran.
Advertisements
7

Zac Efron Bought A Fan a New Phone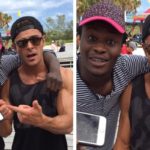 Advertisements
While on the set of Baywatch, Zac Efron was confronted with a group of fans desperate to get a picture with him. Instead of being frustrated by their excitement, Efron stopped and posed for each photo. But while a fan tried to snap a selfie, he unfortunately dropped his phone and shattered the screen. Efron wasn't about to let his day be ruined, so he bought the fan a brand new phone.
Advertisements
8

Tom Hanks Proposed For A Fan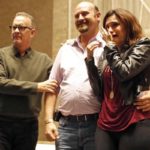 Advertisements
In 2017, Tom Hanks appeared at the Texas Book Festival in Austin to promote his book, Uncommon Type: Some Stories. During a Q&A to discuss the actor's work, Hanks read out a question from fan Ryan McFarling. The question was a proposal to Ryan's girlfriend, Nikki Young. Hanks then invited the couple on stage, where Ryan got down on one knee. Thankfully, Nikki said yes! After all, who could say no to a proposal from the great Tom Hanks?
Advertisements
9

Lady Gaga Delivered Pizza To California Wildfire Victims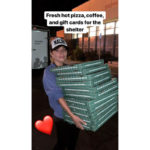 Advertisements
During fire season in California in 2018, Lady Gaga decided to give back to evacuees, who were forced to leave their homes due to the growing flames. She personally visited a shelter in California, where she delivered pizzas, coffee, and gift cards to the victims of the fire. She posted a photo carrying 11 boxes of pizza on Instagram and thanked the Red Cross for all their efforts to keep people healthy and safe in the midst of a terrible disaster.
Advertisements
10

Nicki Minaj Paid Off Fans' Student Loans & College Tuition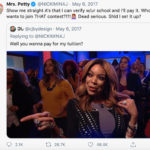 Advertisements
In 2017, Nicki Minaj truly blessed her fans. On May 6, she took to Twitter to retweet fans promoting her new single "Regret In Your Tears." When one fan cheekily asked if Minaj would pay his college tuition, she responded by asking him to show her straight A's and she would pay it. Fans then began tweeting Minaj like crazy, showing off GPAs, student loan statements, and tuition costs. By the end of the night, Minaj helped more than 30 fans with various education costs.
Advertisements
11

Chris Hemsworth Gave Hitchhiker A Ride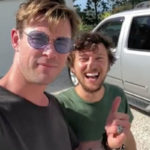 Advertisements
In 2018, Scott Hildebrand, a Chicago-based musician, decided to hitchhike two hours to Byron Bay while visiting Australia. Along the way, he was picked up by none other than Chris Hemsworth! But instead of dropping Scott off further down the road, Hemsworth got him all the way to Byron Bay via helicopter. Hemsworth later joked about the experience on Instagram, saying he was glad Scott wasn't a serial killer.
Advertisements
12

Lorde Helped Fans Repair Their Home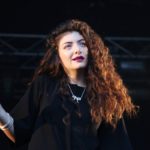 Advertisements
In 2016, an Auckland, New Zealand-based family created a GoFundMe account asking for help with their housing situation. The family was faced with a leaky home that would take four months to repair. Not only was the repair costly, but the entire family was forced to live somewhere else while construction was underway. Moving and caring for their special needs daughter during this time was proving to be a difficult endeavor. That is, until Lorde stepped in and donated $10,000 to their GoFundMe page. The donation helped the family get back on their feet and was seemingly a random act of kindness from the musician, who had no connection with the family prior to her donation.
Advertisements
13

Hilarie Burton & Sophia Bush Helped A Fan Propose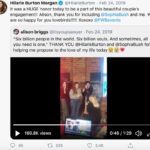 Advertisements
In February 2019, Hilarie Burton and Sophia Bush helped a One Tree Hill superfan propose to her girlfriend. The girlfriend accepted the proposal alongside two of her favorite actors. Hilarie later posted about the event on Twitter, saying how excited she was to be part of the couple's special day.
Advertisements
14

Colin Farrell Struck Up A Friendship With A Homeless Fan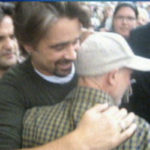 Advertisements
When Colin Farrell was filming in Toronto, he spent his time off-set a little differently than you might assume. The local radio station where Farrell was working offered a $2,000 prize if anyone could bring him into the studio. Farrell arrived at the studio with a homeless fan, making him an instant $2,000. He then arranged housing for the man and kept in touch with him over the phone. When he returned to Toronto a while later, he met up with the man again and took him on a $10,000 shopping spree. To this day, Farrell still keeps in touch with his unlikely friend.
Advertisements
15

Ariana Grande Gave Fans Hot Chocolate & Cookies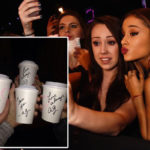 Advertisements
Ariana Grande obviously knows that the way to anyone's heart is through their stomach. Even though her fans readily express their undying devotion to the musician, she still decided to increase their affection with an impromptu dessert. While performing at the Victoria's Secret Fashion Show, Grande sent hot chocolate and cookies to excited fans. The sweet treat was a perfect way for her to show just how much she cares about her supporters.
Advertisements
16

Keanu Reeves Surprised A Fan At Home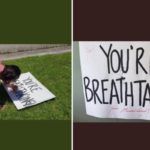 Advertisements
While Keanu Reeves was filming a movie in Louisiana, a family heard the news that the movie star was just down the street from them. In their excitement, they posted a sign on their front lawn that read, "You're Breathtaking." When Reeves saw the sign, he stopped the car, jumped out, and left a note for the dedicated fans. He also left his signature on the sign as a beautiful surprise for the family when they next stepped outside.
Advertisements
17

George Clooney Gave $1 Million To 14 Friends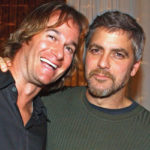 Advertisements
Back in 2013, George Clooney decided to give back to his 14 closest friends. But instead of writing them a nice card thanking them for being part of his life, Clooney decided to take things one step further. He invited his friends to dinner at his house. Upon their arrival, they each discovered a suitcase at their seat at the table. Inside each suitcase was $1 million dollars—$14 million dollars total. Clooney told his friends he couldn't have gotten to where he was without their help, and the money was just a thank you for their support. He also paid off each of their taxes for the year. It's obviously good to be friends with George Clooney.
Advertisements
18

David Harbour Took Senior Pics With A Fan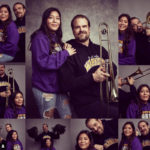 Advertisements
In January 2018, a Stranger Things superfan tweeted at David Harbour and asked him how many retweets she would need for him to take her senior pictures with her. Harbour responded, "25K." The student managed to get the 25 thousand tweets, and Harbour kept his promise. He certainly turned her senior pics into an extra-memorable event.
Advertisements
19

James Franco Gave A Brokenhearted Fan A Pep Talk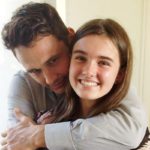 Advertisements
In October 2013, James Franco arrived at a random home to film a scene for The Disaster Artist. While there, Franco met the homeowner's daughter, Greta Pasqua, who had just been dumped by her boyfriend. Not only did Franco give Greta a rousing pep talk, but he also snapped a picture with her and encouraged her to post it on social media. Their cozy pic was sure to make Greta's ex jealous, which is exactly what she needed to mend her broken heart.
Advertisements
20

Kylie Jenner Gave A Fan A $2000 Backpack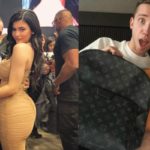 Advertisements
In May 2018, Kylie Jenner decided to give back to one of her fans. Well, fan might be understating things. Johnny Cyrus attends many of Jenner's events and even got a tattoo sleeve dedicated to the reality star. To thank him for his admiration, Jenner gave Johnny a $2,000 Louis Vuitton Apollo monogram backpack during a pop-up event in San Francisco.
Advertisements